THIS POST MAY CONTAIN AFFILIATE LINKS.
I've pulled together 45 awesome kids birthday cakes that you can easily make at home.
Your kids will love these birthday cake ideas, they all look fantastic but none are too hard to pull together.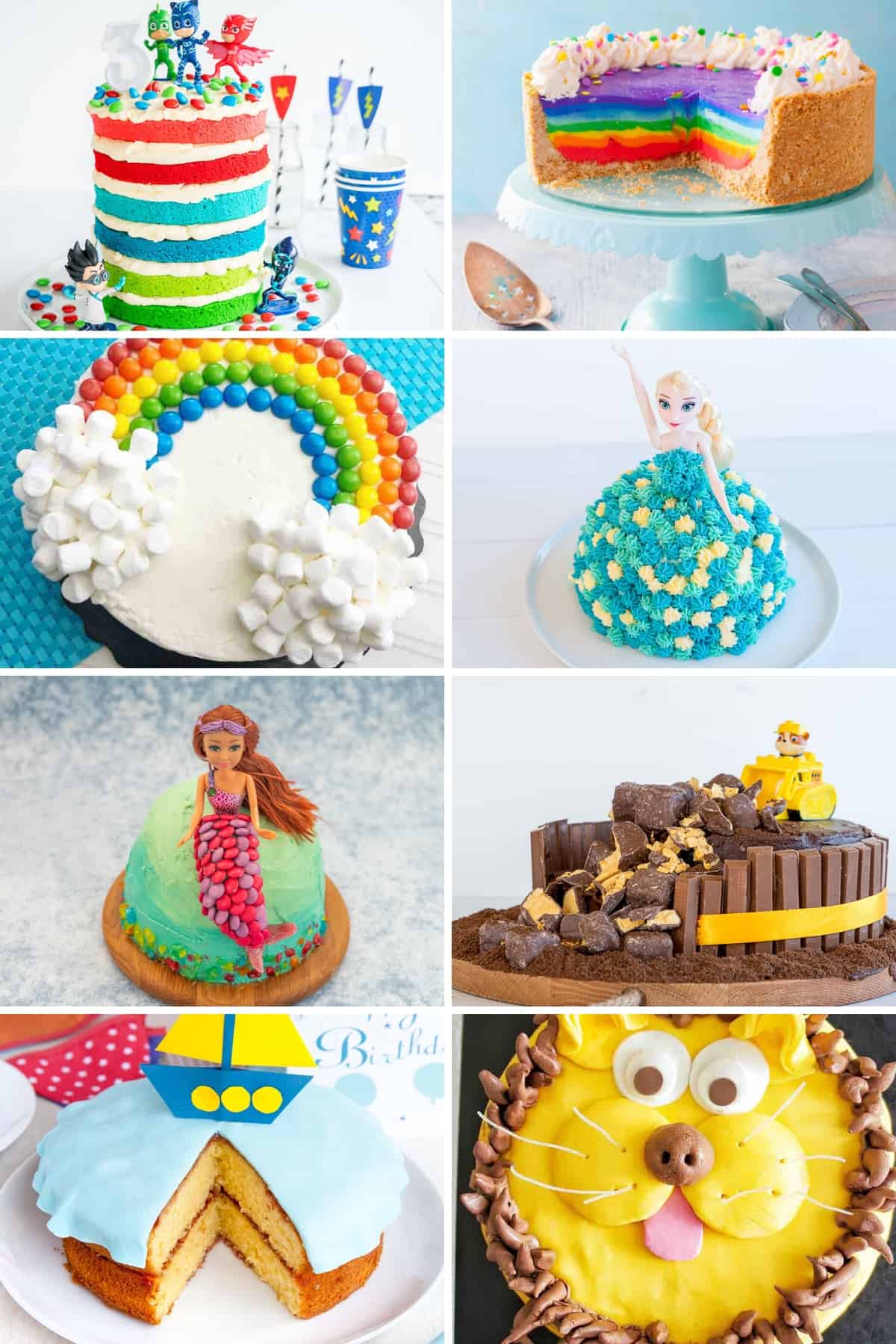 Any excuse to come up with easy birthday cake ideas for kids and I am in!
I know, you might look at the rest of my blog and think how on earth do sugar-laden birthday cakes fit in with my healthy recipes for children and families?
Well here is the thing, food memories are important too, spending time with family is important, feeling special and loved is important, and all of these things happen when kids have a homemade birthday cake on their birthday!
Kids Birthday Cakes
45 awesome kids birthday cakes that you can easily make at home. Make their birthday this year by making a fun, colourful birthday cake for kids filled with love