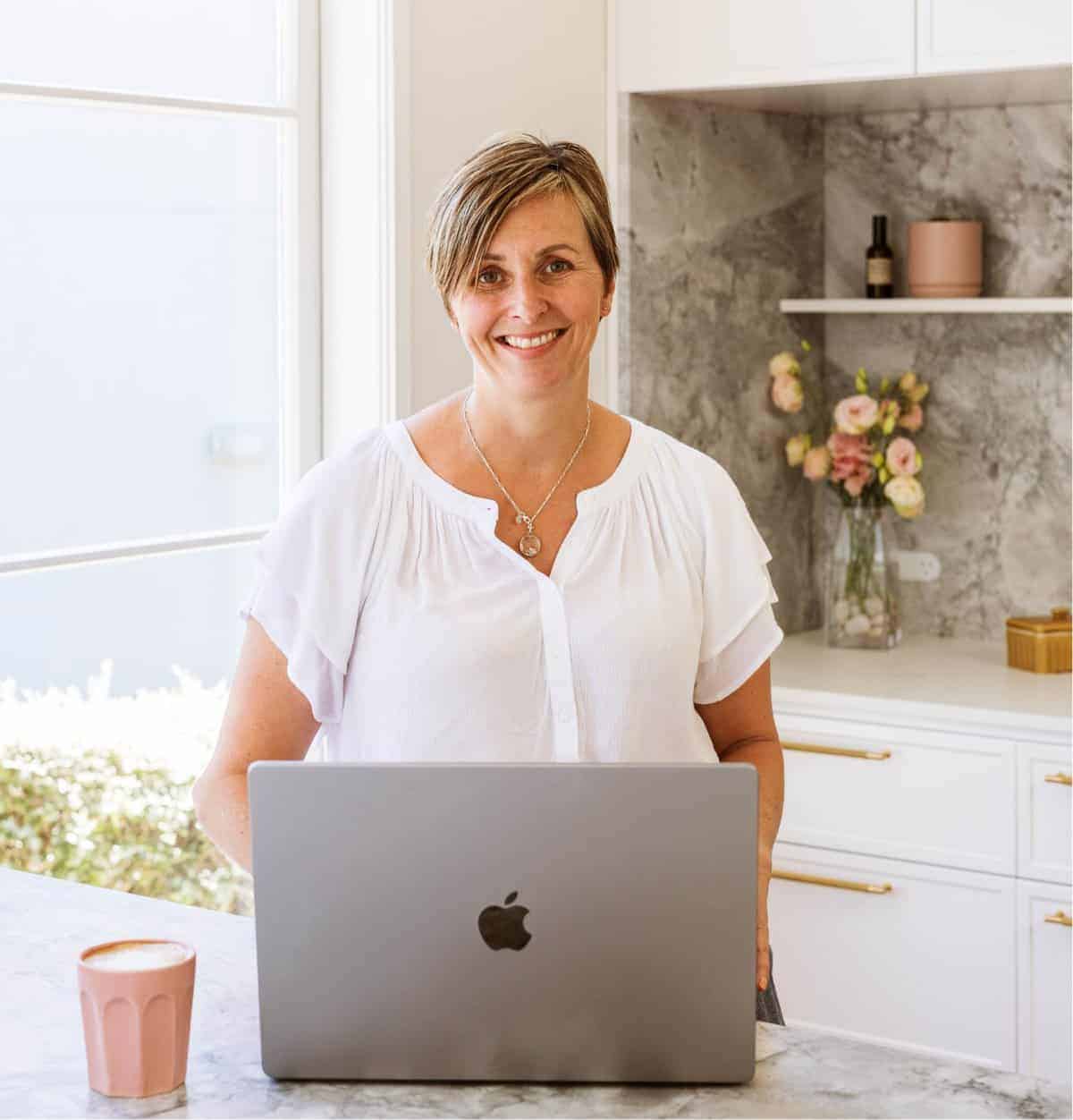 Hello, I'm Stacey!
As a mum of four with a background in Human Nutrition and Dietetics, I know all to well that sometimes meal times can be stressful and that when it comes to their nutrition journey, not all kids are the same even when they grow up in the same family! I am here to support you with common sense evidence-based advice and fuss-free recipes.
As seen on
My Story
It all began when my children were babies, I spent way too much time on social media in the middle of the night (you know, during late-night feeding and settling sessions), and I came to realise there were so many 'experts' sharing what I thought was quite judgemental "it's my way or the highway" information related to baby, toddler and child nutrition.
As a trained Dietitian of 10 years, I was having NONE of that. My kids lick the bowl began 7 years ago when I started sharing non-judgemental evidence-based information on feeding babies and toddlers. One of my first articles on baby formula was published on the Spin Off and it has continued to grow from there.
I continued to share my thoughts and recipes online too — and it seems that it has resonated with other mums and dads looking for a more relaxed approach to feeding their children.
What Makes Me A Kid Food Expert
I know a fair bit about Human Nutrition and feeding kids. Not because I've googled it or completed a 6-week online course. I know my stuff because:
I studied Human Nutrition at University for 5 yrs
I have a BSc in Human Nutrition from the University of Otago
I backed this up with a Post Graduate Diploma in Dietetics
This means I qualified Dietitian
I worked for 10 years
I've been a clinical dietitian in a hospital looking after people with specific and tricky nutrition needs
I've been involved in research with the University of Otago
I've lived the corporate life, working for two of the biggest medical nutrition and infant formula companies in the world
I've then gone on to have four children, and been able to put the theory into practice.
My four kids all have the same parents, they have all been introduced to foods in the same way... but that, my friends, does not make them all the same!
My first child lulled me into a false sense of security — he is so confident when it comes to mealtimes, confident to try new foods, and willing to try new flavours, textures, and presentations. I thought his confidence with eating was because of my excellent parenting skills. I've since had three more children and it turns out this is not the case.
My Feeding Philosophy
My feeding philosophy is rooted in The Division of Responsibility. The basic idea behind the feeding division of responsibility is that parents are responsible for what, when, and where a child eats, while the child has control over how much and whether they eat. This approach acknowledges that children have an innate ability to regulate their food intake and that they should be allowed to do so in a supportive environment.
This means I serve family-style meals. Everything is served in the centre of the table so that all family members can choose from the food that's available.
As with absolutely everything kids tend to learn from watching others. I believe role modelling the behaviour you would like to see when it comes to eating is really important. This means I sit with my kids at meal times so that they can see me choose, eat and enjoy all different types of food.
This leads me to my final words of wisdom. Meals do not have to be perfect to be perfectly fine!
A successful family meal should not just be measured by the number of mouthfuls consumed. If your kid happily sits at the table, engages in a conversation, chooses something to eat, and leaves the table satisfied, that my friends is also a win!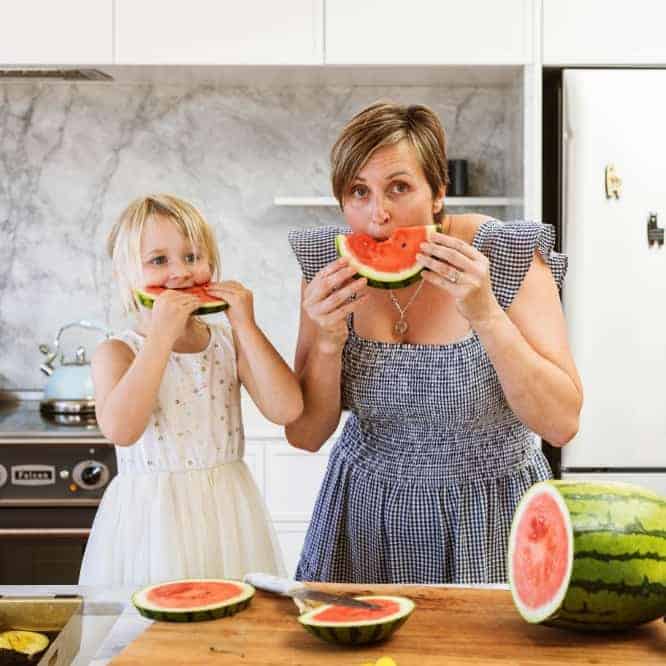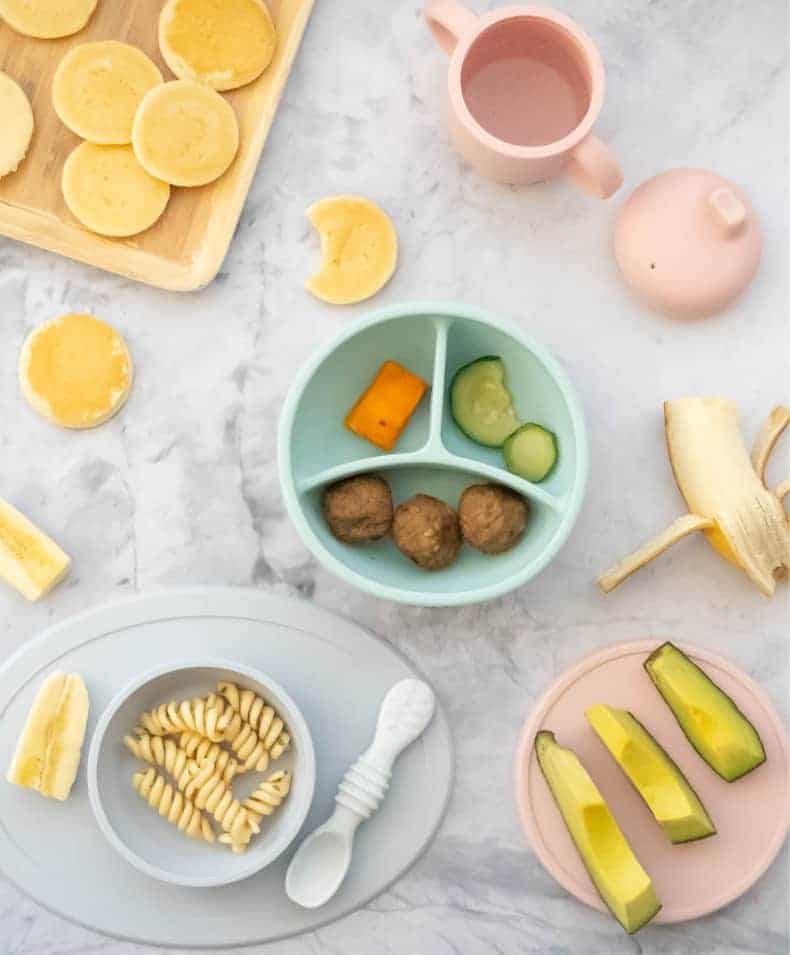 Quick Start Guide To BLW
Baby led weaning doesn't need to be complicated, grab my quick start guide to begin your little ones food journey.