Welcome To My Kids Lick The Bowl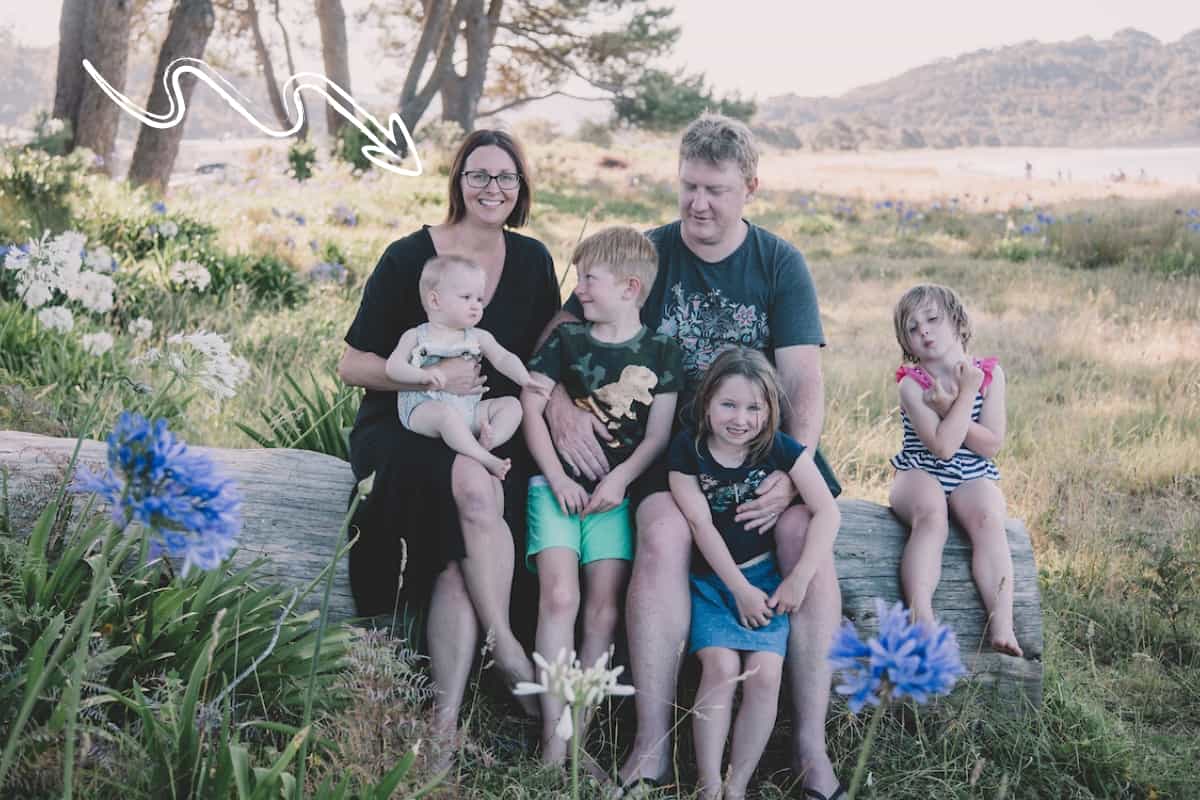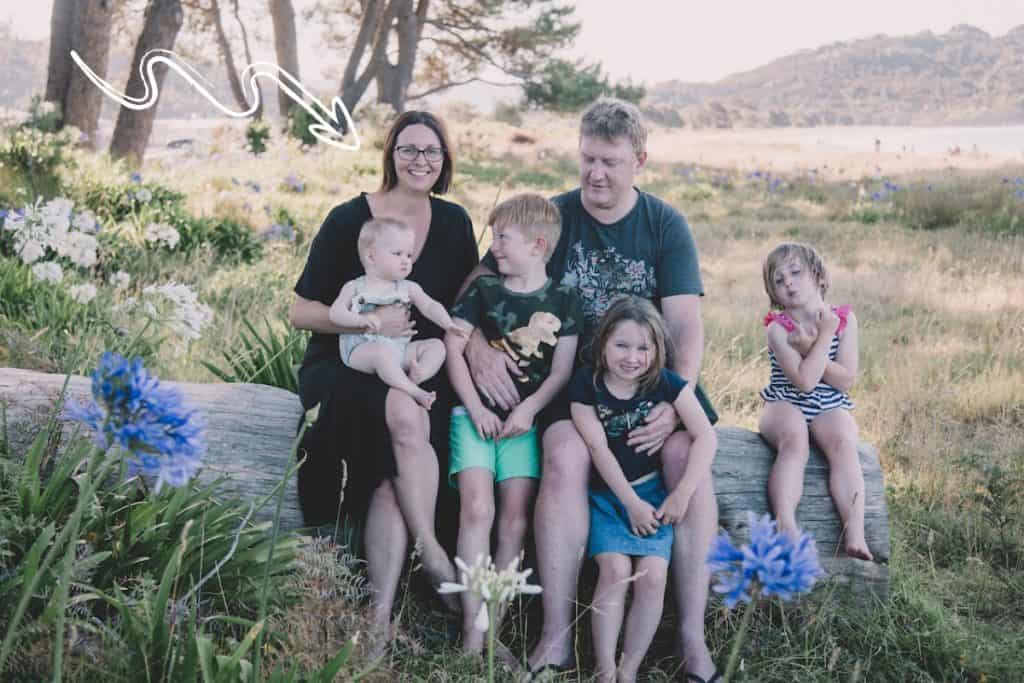 I am Stacey, editor, creative director, and general one man band behind the My Kids Lick The Bowl website. I am absolutely thrilled to meet you.
This is me, and my team, My Husband, and four children, currently aged 1yr, 5yrs, 6yrs and 7 yrs)
I'm a mum living in New Zealand and I am a self proclaimed Kid Food Expert. Let me explain how I decided I had the necessary background to claim this title, and you can decide if you are happy with my reasonings or not.
What makes me a Kid Food Expert
I know a heap about Human Nutrition and feeding kids. Not because I've googled it or completed a 6 week online course. I know my stuff because:
I studied Human Nutrition at University for 5 yrs
I have a BSc in Human Nutrition from the University of Otago
I backed this up with a Post Graduate Diploma in Dietetics
This means I qualified Dietitian
I worked for 10 years
I've been a clinical dietitian in a hospital looking after people with specific and tricky nutrition needs
I've been involved in research with the University of Otago
I've lived the corporate life, working for two of the biggest medical nutrition and infant formula companies in the world
My website started 5 years ago when I started sharing non-judgemental evidence-based information on feeding babies and toddlers. One of my first articles on baby formula was published on the Spin Off and it has continued to grow from there.
I then started to develop and share healthy recipes for babies toddlers and kids. I cover everything from baby led weaning, traditional baby food, snacks and quick family dinner ideas. You can find all my recipes in my recipe index.
Popular recipes
The recipes my lovely readers are enjoying at the moment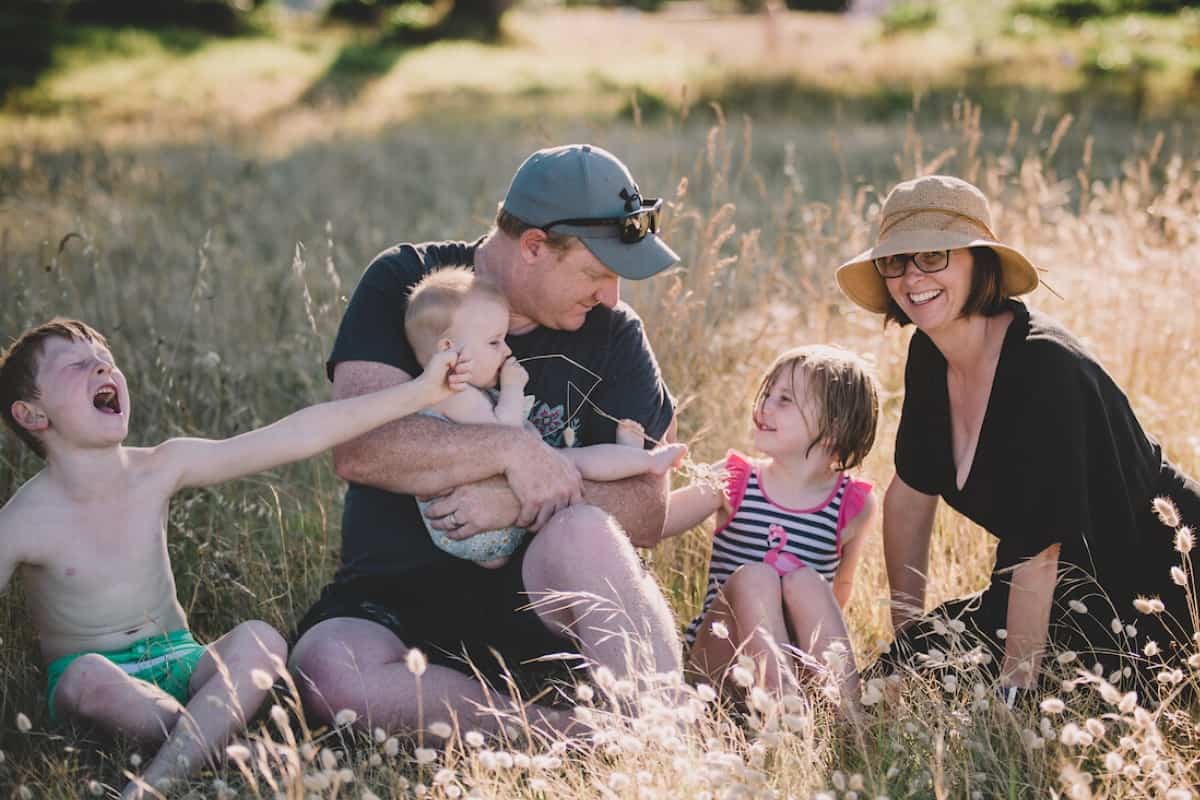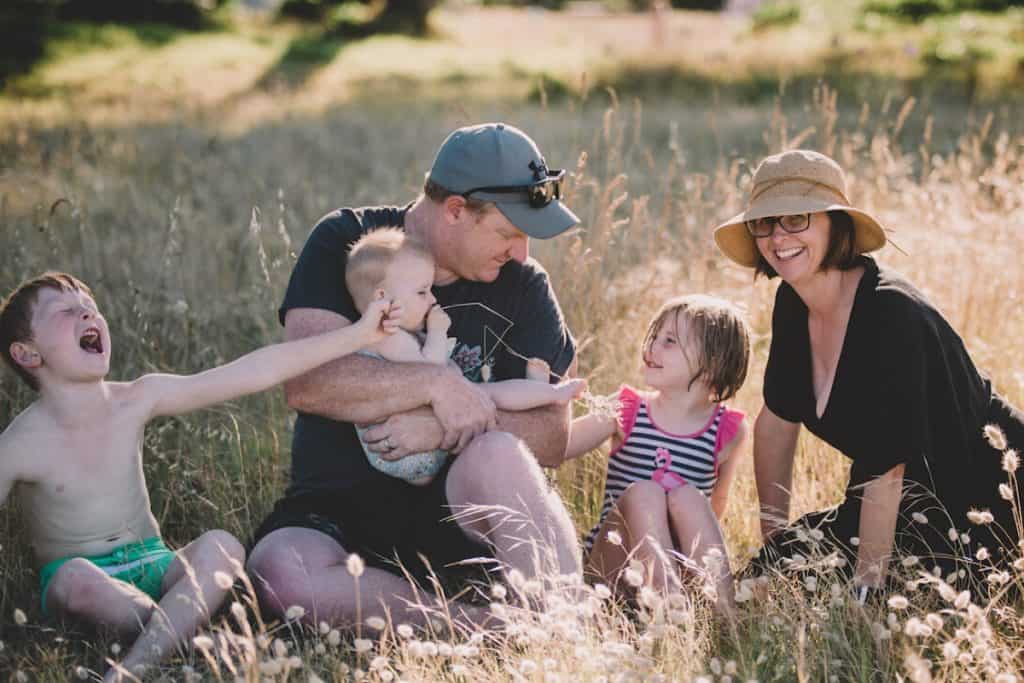 I am a mum
I have 4 munchkins, the first 3 were ridiculously close in age, You will laugh. At the moment they are 5, 6 and 7 years old , and then my youngest is 14 months old. So trust me, I've been there done that, and am hopefully wiser and more practical for it.
I am not a perfect mum or a crafty mum or even a particularly sporty mum. I am a 'kitchen mum'. I spend a lot of time in the kitchen. I love cooking, eating, and most importantly hiding in there while my munchkins run a muck.
My kids are not all 'perfect' eaters. They are learning to like and eat the good stuff and I'm helping them on that journey
My firstborn has a tongue tie, weight gain was slow, he was breastfed (although tricky) and started solids with purée. He is a super adventurous eater these days
My second born breastfed like a champ, started solids through baby-led weaning, then became very narrow with her food choices. She is a naturally cautious kid and new textures and tastes take her a while to manage.
My third born I breastfed for a shorter time and transitioned her on to formula at around 6 months. (After being pregnant and-or breastfeeding for 4 yrs I was just a bit over it all.
My youngest is currently 14 months old, she is a champ with solids so far (but may well find it hard later on)
Thanks so much for dropping by
Stacey!