THIS POST MAY CONTAIN AFFILIATE LINKS.
I know this post doesn't have a very exciting title, but sometimes you just need a really good plain cake recipe. This cake is one my grandma taught me, it's what I use if I need a buttery vanilla cake, and what I use if I'm going to make a decorated birthday cake.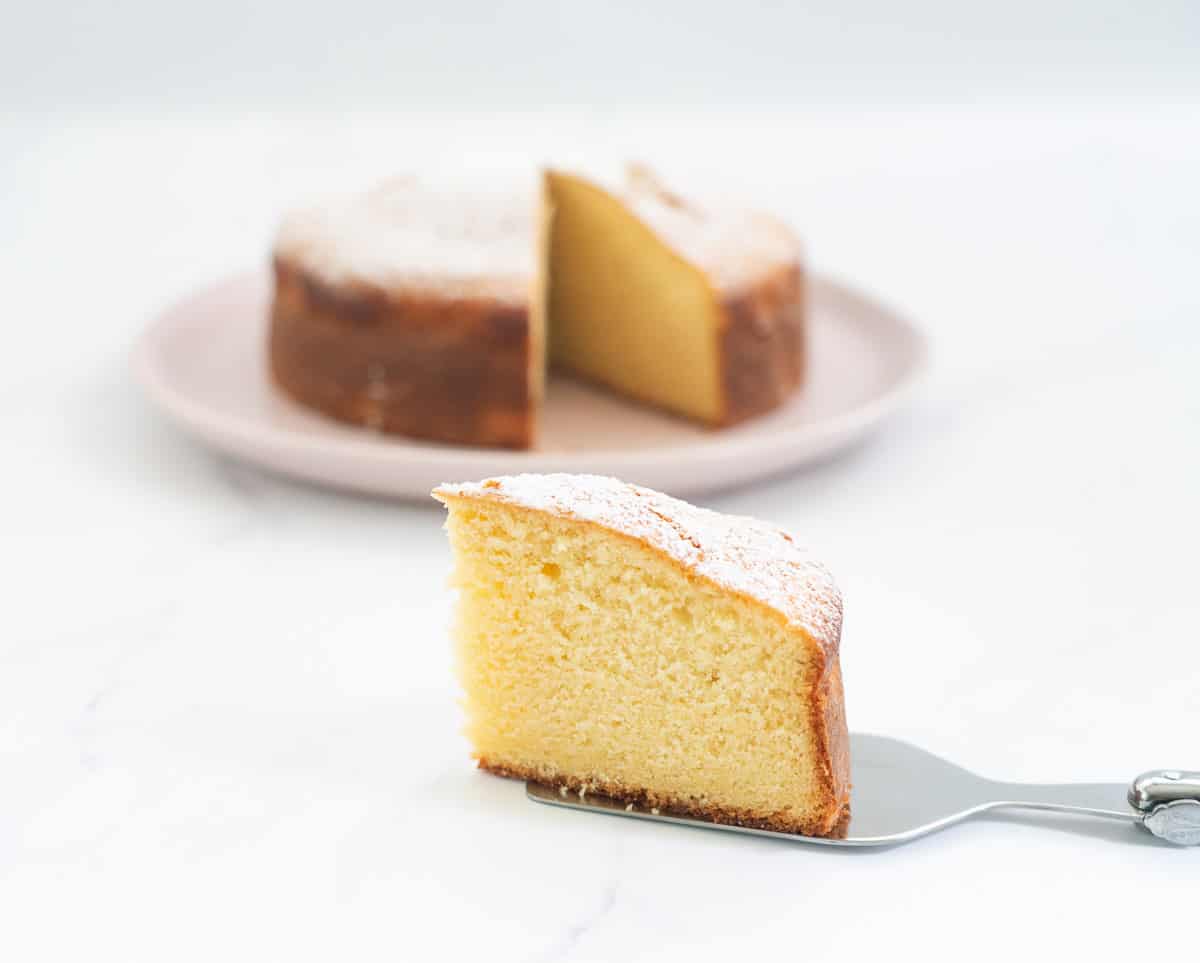 ---
Why This Recipe Works
You only need 6 basic pantry ingredients!
Tastes delicious as just a plain buttery vanilla cake
It has a great texture and holds together well so it's perfect for stacking and decorating
The ingredients you will need
To make my plain cake recipe you will need just 6 ingredients: Butter, Sugar, Eggs, Vanilla, Milk and Self Raising Flour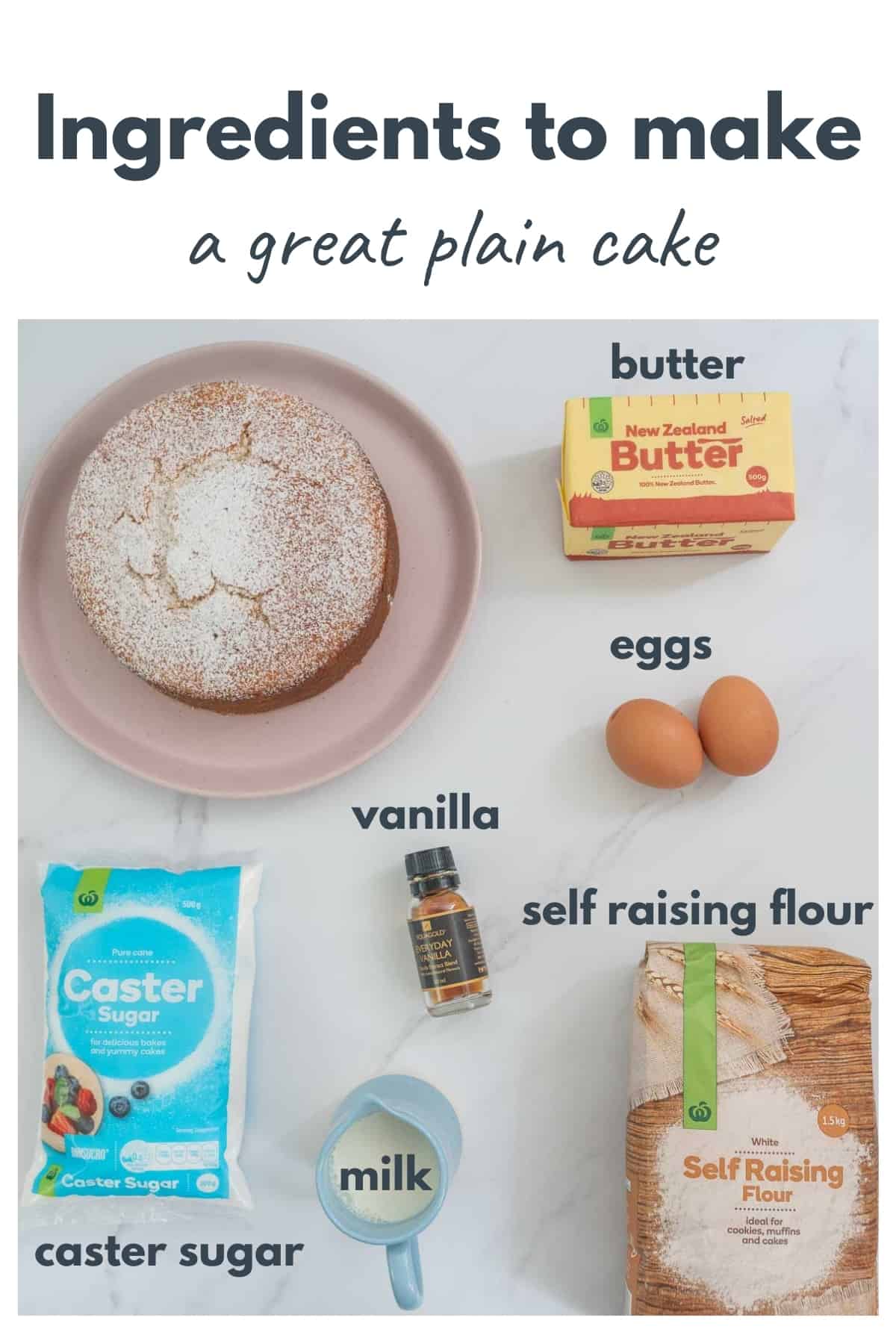 Ingredient Substiutions
This is one recipe where I haven't tried substituting the milk, butter, or wheat flour for other allergy-friendly alternatives. If you are looking for an allergy-friendly vanilla cake, my dairy free cupcakes recipe may be perfect, you can make it as one large cake and it is gluten, dairy, and egg-free.
I am an ambassador for Countdown supermarket, they support my blog by providing ingredients for recipe creation and testing. I used self-raising flour, caster sugar and butter from their range in this recipe.
Caster Sugar: If you don't have caster sugar you can substitute regular granulated sugar in this recipe. I find the texture is a little better with caster sugar, but it is still fine with regular sugar.
Self-raising flour: If you don't have self-raising flour you can substitute for plain four plus 3 teaspoons of baking powder.
Lining a round straight-sided cake tin
For this cake I use a 17 cm straight sided cake tin. I find using a straight-sided cake tin is the best sort to use if you are planning on stacking these cakes into a tower (which I often do when making a birthday cake)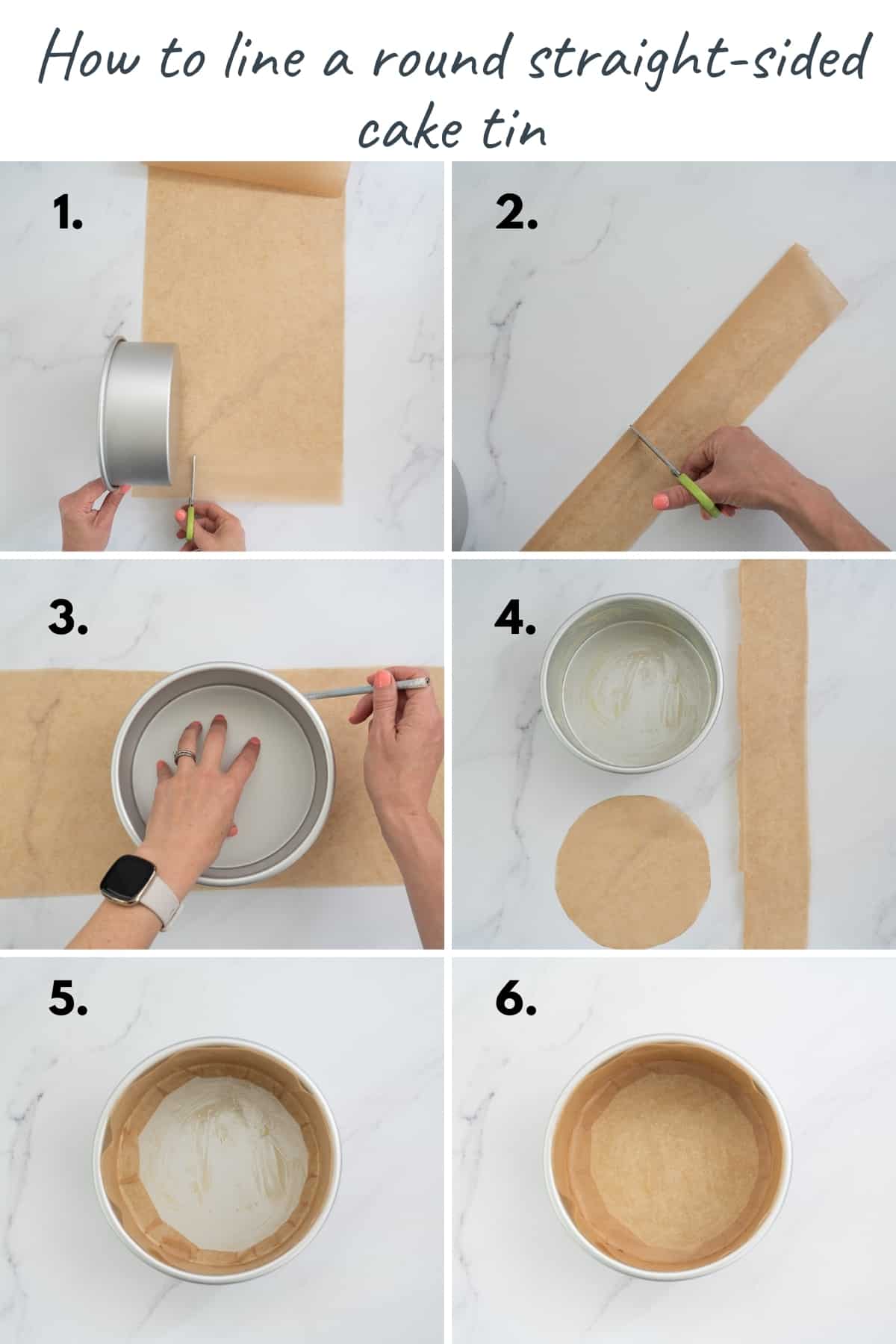 Cut a long strip of baking paper that is as wide as your cake tin is deep (photo 1).
Make a 1 cm fold along one edge of the baking paper strip, use scissors to make cuts every 2-3 cm up to the fold line along the strip of the baking paper (photo 2).
Draw a circle around your cake tin (photo 3).
Grease the tin with a little butter or oil (you don't have to do this step, but I find it helps hold the lining in place until you pour in the batter (photo 4).
Arrange the long strip to cover the inside sides of the cake tin, the folded edge will sit on the base of the tin (photo 5).
Finish the lining off by placing the circular piece on the base of the cake tin (photo 6).
---
Step by step instructions
You will need: 1 large mixing bowl, an electric beater stand mixer a 17-20 cm lined cake tin, a set of kitchen scales (optional, but I find it easier to weight the ingredients for this recipe)
Weigh or measure out the softened room temperature butter and the sugar, and add the vanilla (photo 1).
Beat the butter and sugar until well creamed, the mix will get fluffy and will start the colour will change from yellow to closer to white. (photo 2).
Beat in the eggs, it is best to do this one at a time, otherwise, the creamed mixture can split (photo 3).
Fold in the flour, I use a wooden spoon or spatula for this step. I tend to weigh this straight into the bowl you can see the scales in the photo (photo 4-5).
Fold in the milk, again I tend to weigh this in as it saves me dishes and was how my grandma taught me), but you can use cups to measure if you prefer. (photo 6).
Pour into your lined cake tin and bake at 180 degrees Celsius (360 F) for 40 mins or until when pierced with a skewer in the centre the skewer comes out clean. The cake should be golden in colour (photo 7-8).
Cool in the tin for around 10 minutes before turning out on to a cake rack.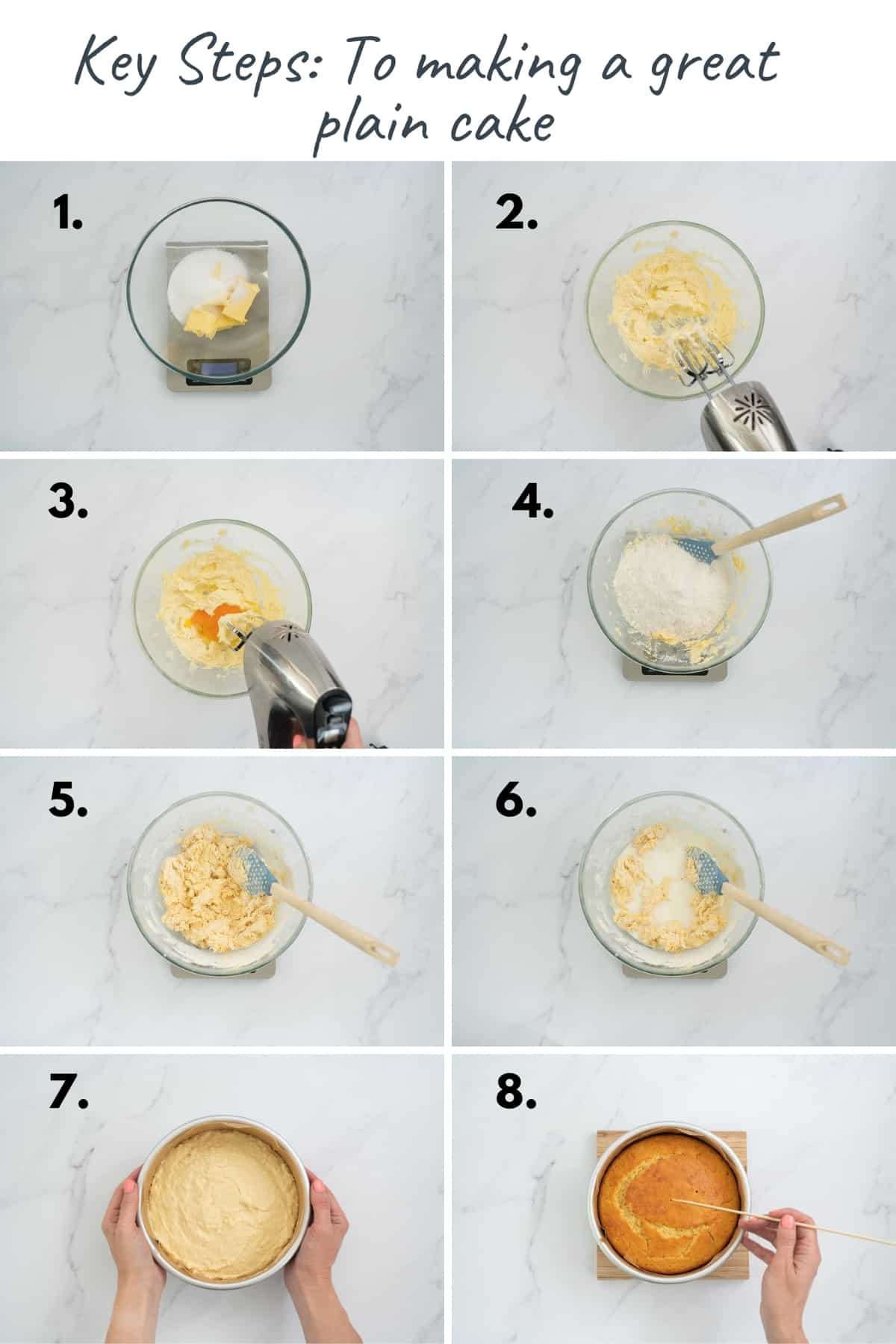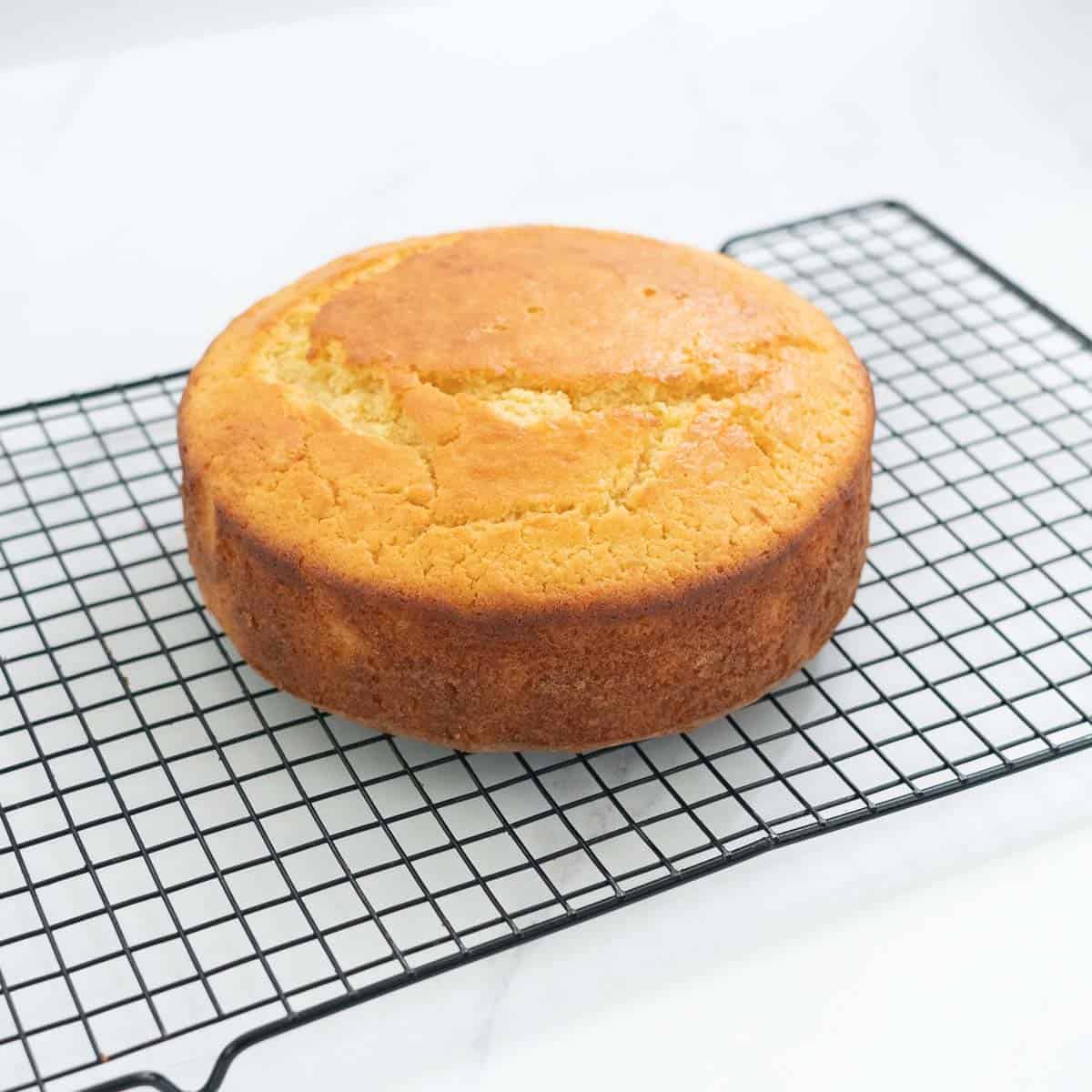 ---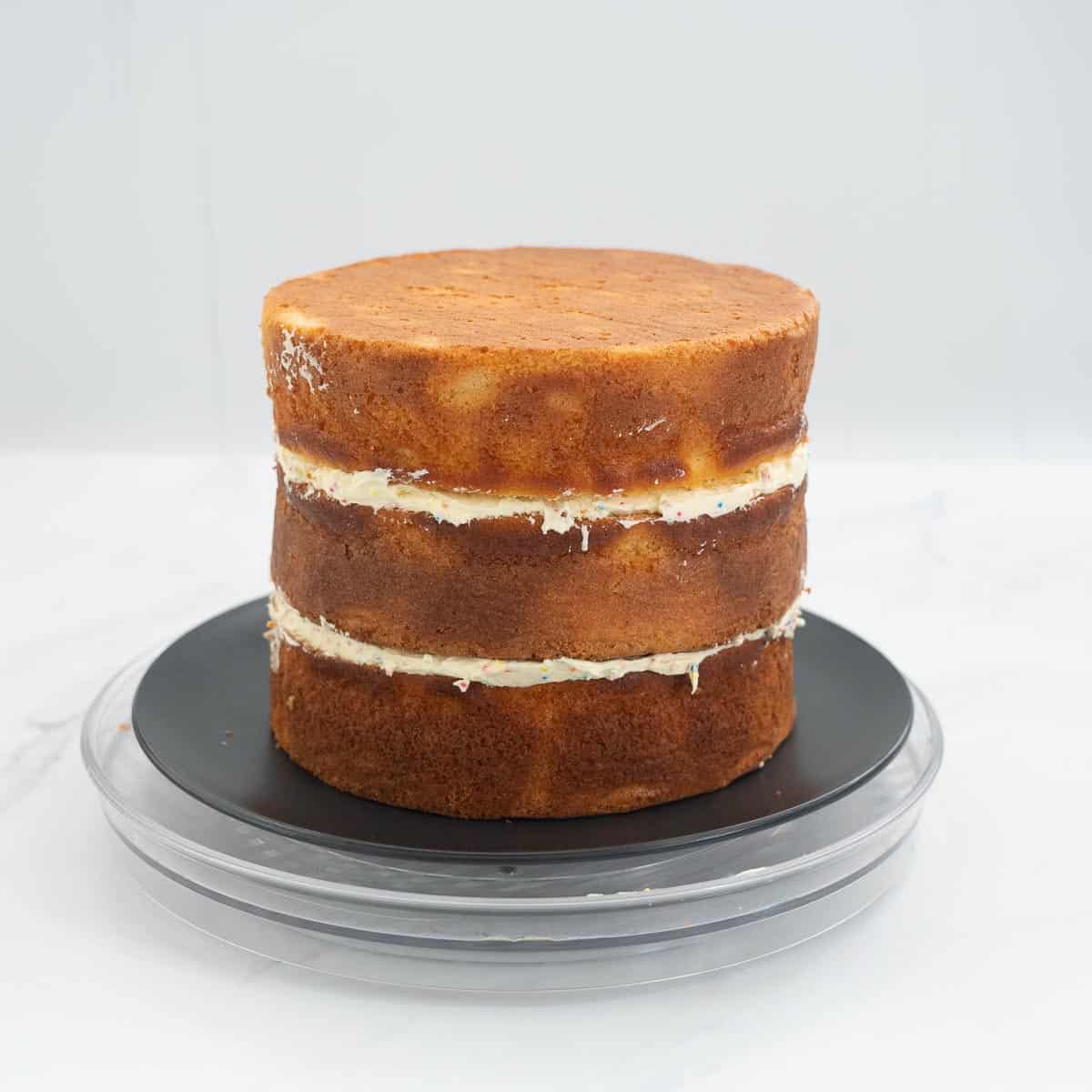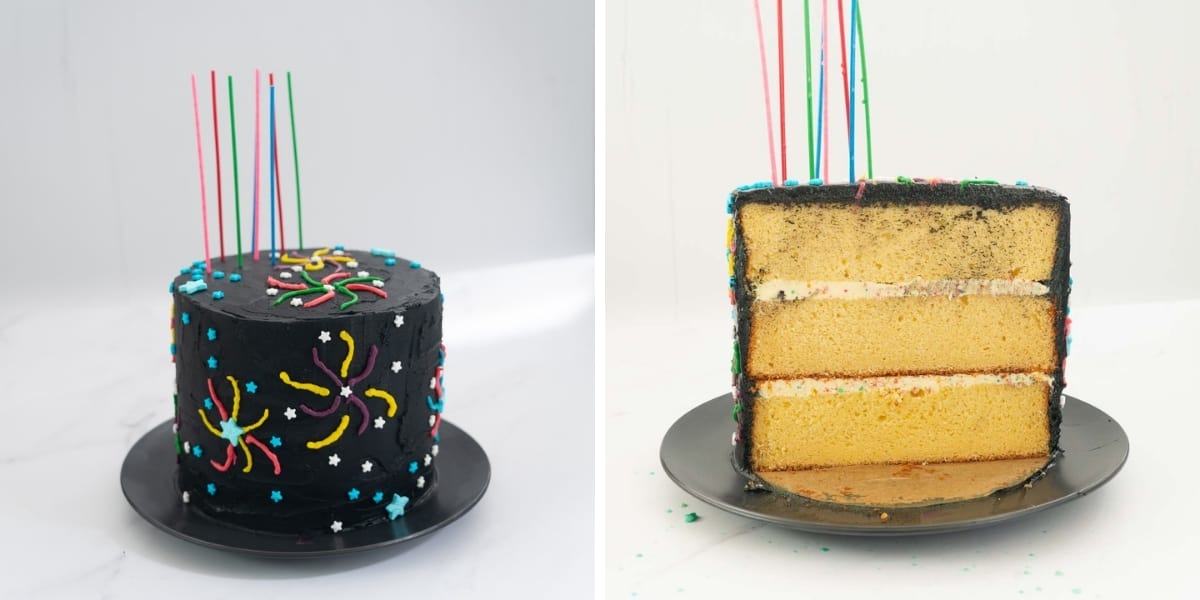 ---
Top Tips
Here is how you can make this recipe perfectly every time!
This recipe works best if you use kitchen scales, I weigh the ingredients straight into the bowl, so it's fewer dishes and more accurate.
Make sure your self-raising flour is not old. The raising agents in self-raising flour can go out of date and not work properly. The same can be said for baking powder. If your baking isn't rising properly check this!
Take the time to really cream the butter and sugar, keep going until the butter has lost most of its yellow colour, your cake will be better for it.
What is the best way to store a plain cake
Once cooled store in an airtight container for up to 5 days. If you want the cake to last longer it can be frozen.
Can I freeze a plain cake?
Absolutely this plain cake recipe freezes well. If wrapped tightly so that it is air tight the cake will last in the freezer up to 3 months
---
Birthday cakes to make with this recipe
You can turn this cake into so many cool cakes with a bit of buttercream and decorations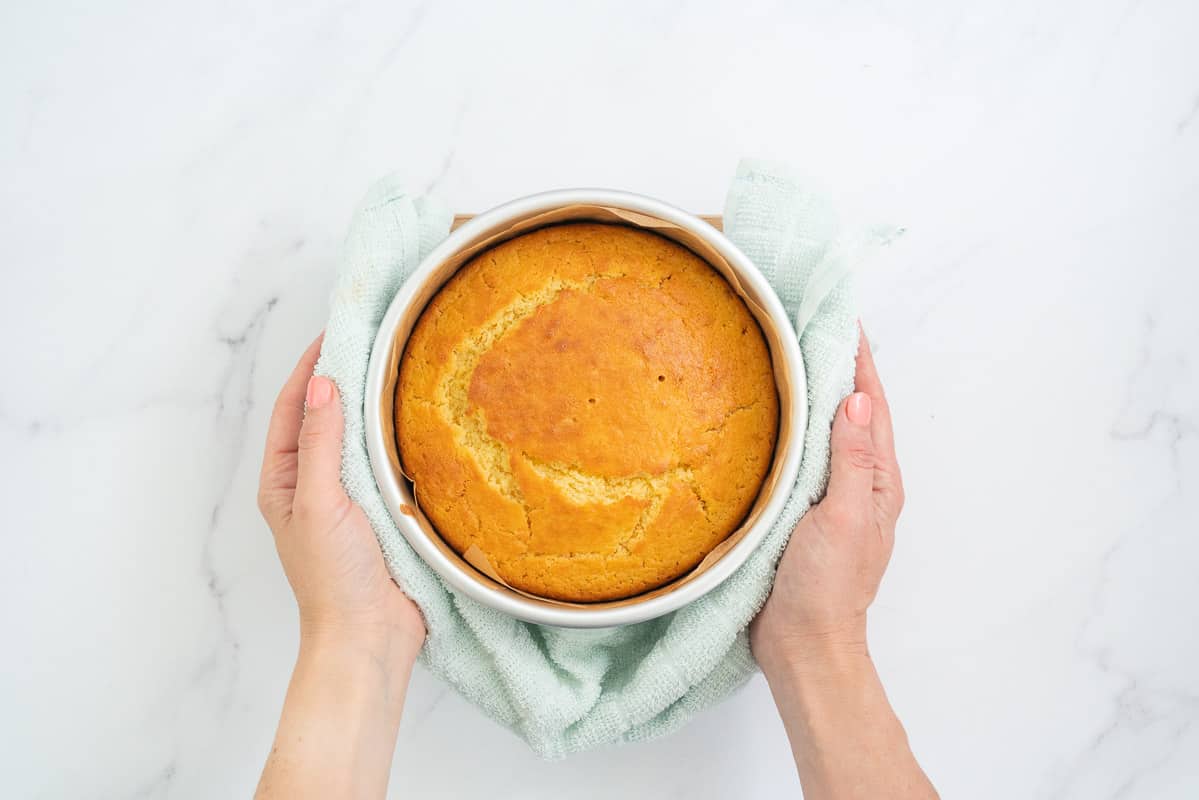 ---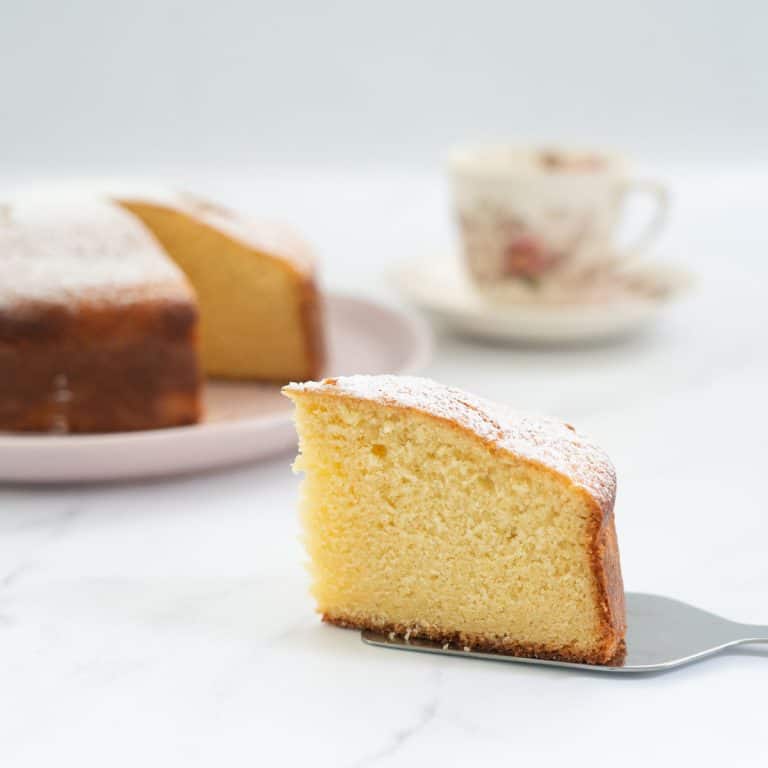 Plain Cake Recipe
This is an easy butter cake recipe that makes the perfect plain cake to either eat as it is, or use as a base to create fabulous decorated birthday cakes
Print
Pin
Rate
RATE THIS RECIPE
Equipment
17cm cake tin

Electric beater or stand mixer

Kitchen scales
Ingredients
125

g

butter

0.5 Cup | 4.4oz | I use salted butter, if you are using unsalted I would add a pinch of salt to the flour

125

g

caster sugar

0.5 Cup | 4.4oz | You can substitute with granuated sugar, although the cake texture is a little better with the finer caster sugar

2

teaspoon

vanilla essence

You can reduce to 1 teaspoon if you don't want too much vanilla flavour

2

eggs

I use size 6 eggs which are medium sized eggs

250

g

self rasing flour

250

g

milk

1 Cup | 8.5 floz | I use full fat milk
Instructions
Line the sides and base of your cake tin (I use a 17cm cake tin) You will find instructions for how I line my cake tins in the recipe infomration above.

Preheat oven to 180 degrees celsius or approx 360 F

Weigh or measure out the softened room temperature butter and the sugar, and add the vanilla.

.Beat the butter and sugar until well creamed, the mix will get fluffy and will start the colour will change from yellow to closer to white.

.Beat in the eggs, it is best to do this one at a time, otherwise, the creamed mixture can split.

Fold in the flour, I use a wooden spoon or spatula for this step. I tend to weigh this straight into the bowl you can see the scales in the photo.

Fold in the milk, again I tend to weigh this in as it saves me dishes and was how my grandma taught me), but you can use cups to measure if you prefer.

.Pour into your lined cake tin and bake at 180 degrees Celsius (360 F) for 40 mins or until when pierced with a skewer in the centre the skewer comes out clean. The cake should be golden in colour.

Cool in the tin for around 10 minutes before turning out on to a cake rack.

It can be nice to dust the cool cake with a little icing sugar before serving
Notes
This cake will store in an airtight container for up to 5 days
This cake freezes very well, wrap tightly in plastic wrap and freeze for up to 3 months
Nutrition
Calories:
148
kcal
|
Carbohydrates:
28
g
|
Protein:
4
g
|
Fat:
2
g
|
Saturated Fat:
1
g
|
Cholesterol:
31
mg
|
Sodium:
31
mg
|
Potassium:
74
mg
|
Fiber:
1
g
|
Sugar:
12
g
|
Vitamin A:
91
IU
|
Calcium:
43
mg
|
Iron:
1
mg