THIS POST MAY CONTAIN AFFILIATE LINKS.
Hello! I assume if you have arrived on this post, you are in search of hidden vegetable recipes because you are concerned your child is simply not eating enough vegetables.
Don't worry I think that's a pretty common concern, you are definitely amongst friends here!
Before we get too far into this I just want to say that our one strategy for getting our kids to eat more vegetables probably shouldn't be hiding vegetables in recipes in the hopes that they don't notice them.
BUT I think if we re-frame it as increasing the vegetable and plant-based content of the meals and snacks we serve to our family, then this is an ok and worthy endeavor. We should be all eating more veggies and fruit.
Therefore I am so excited that Countdown has supported this post and video as part of their More Good campaign which is all about making little changes that add up to better health for myself and my family. These nine hacks I use in my hidden vegetable recipes are the perfect example of that because it helps our kids and us ultimately eat more veggies!
You can get all the fresh, frozen and canned produce you need for these ideas from your local Countdown.
I have a video showing all the hacks, be sure to watch it!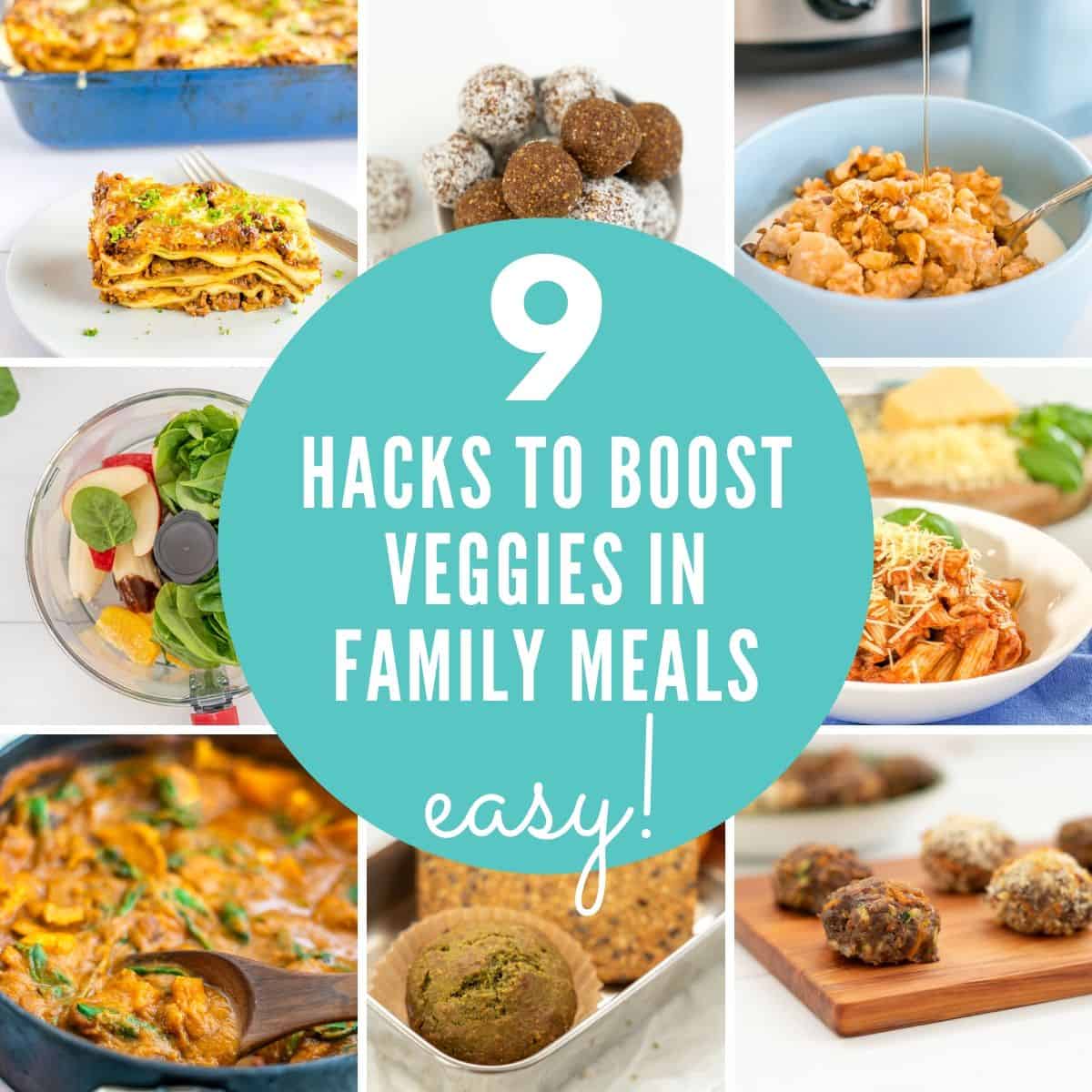 Adding Cauliflower Purée to meals
Cauliflower purée is one of my favourite hacks for increasing the vegetable content of traditional family favorites. I love adding it to cheese sauce which will then go into dishes such as Macaroni and Cheese or Lasagne. Cauliflower is also amazing blitzed into coconut milk or coconut cream and added to a curry.
If I am stirring the cauliflower puree into an already finished cheese sauce for Mac and Cheese or Lasagne, then I steam the cauliflower first before puréeing it. For the curry trick, I find I can just use raw or frozen cauliflower in the coconut milk, as it continues to cook further when added to the curry.
You can use either fresh or frozen cauliflower. If you haven't seen it already, Countdown's Cauliflower Rice ($2) in the frozen vegetable section is super handy for this.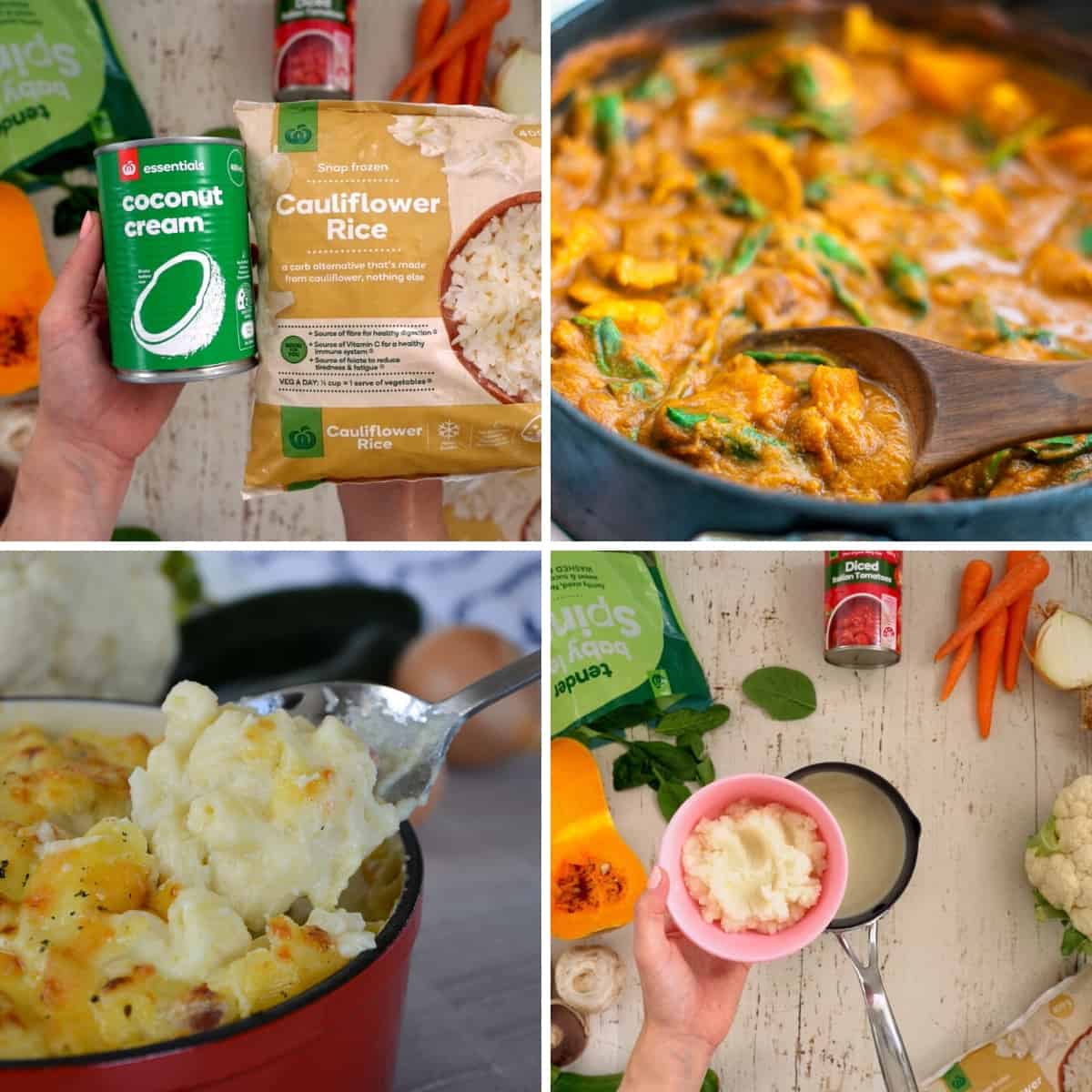 The grater is your friend
So many recipes begin with sautéeing onion. Onion often gets forgotten but it totally counts as a vegetable, and at this step in a recipe if you get out your grater you can easily add some extra veggies to the meal
I find grated vegetables such as carrot, zucchini/courgette, parsnip, pumpkin, fresh beetroot or kumara / sweet potato all work well
Oh and when you are baking, grated zucchini really does just melt into muffins and banana bread
Tomato Smoothies
Grab a can of tomatoes and make up some tinned tomato smoothies, they may look a little gross but I promise they are brilliant for boosting the vegetable content of meals.
Make a tomato and spinach smoothie. You can then use this as pizza sauce or add into bolognese
Make a tomato and mushroom smoothie. This brings a delicious richness to bolognese or lasagne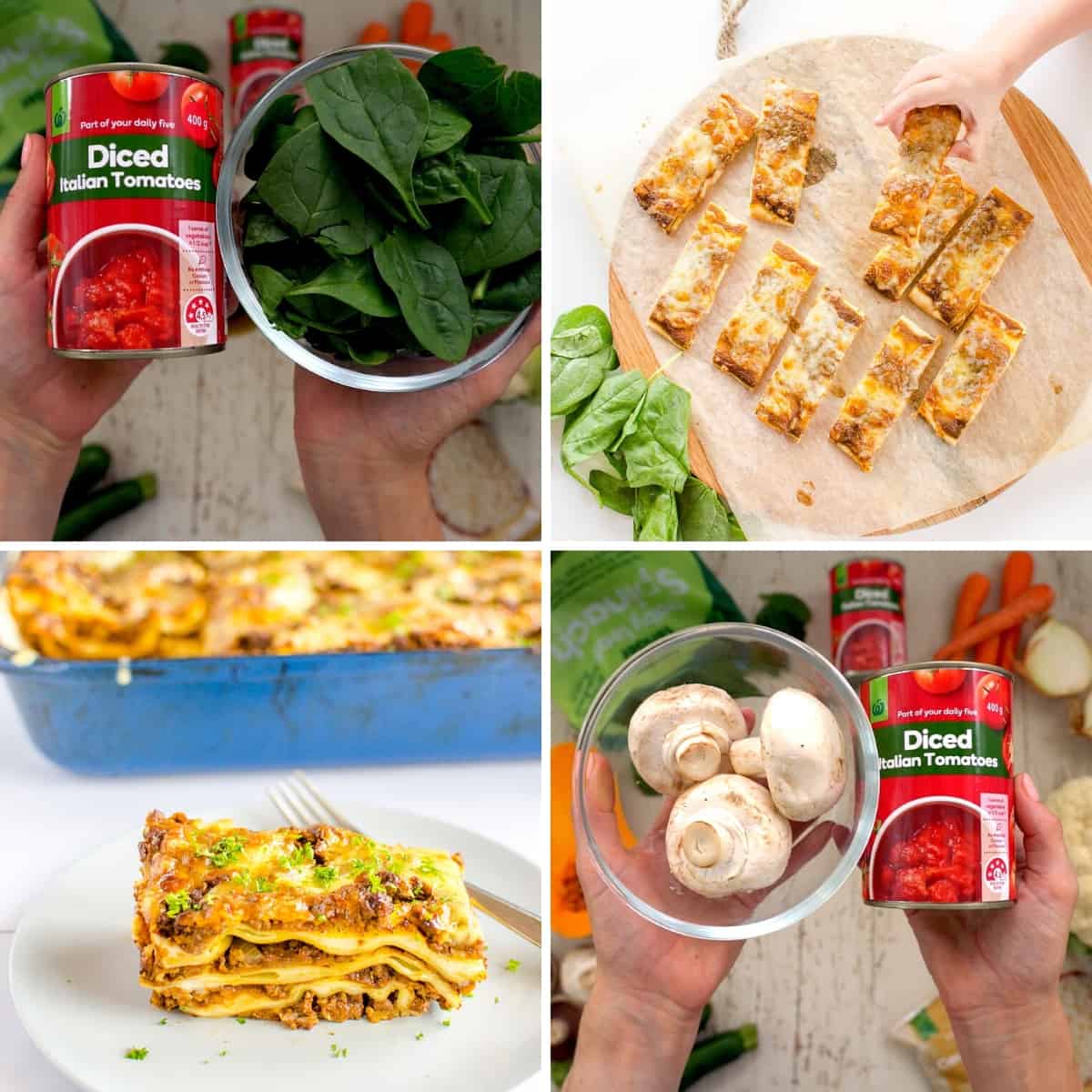 Roasted Butternut Pasta
The next time you have the oven on, through in a whole or half butternut. Roast until soft. Scoop it and puree it and then add it to either creamy pasta sauces or tomato-based pasta sauces.
It makes pasta sauces sweet and delicious.
Halve the meat: Use Canned Lentils, Chickpeas and Beans
An easy way to eat more plant-based food is to halve the meat in a recipe and substitute with canned beans, peas or pulses.
I use lentils in bolognese, kidney beans in chilli, chickpeas in curries for example.
I love Countdown's range canned chickpeas and lentils as they have no added salt - so a great, healthy addition!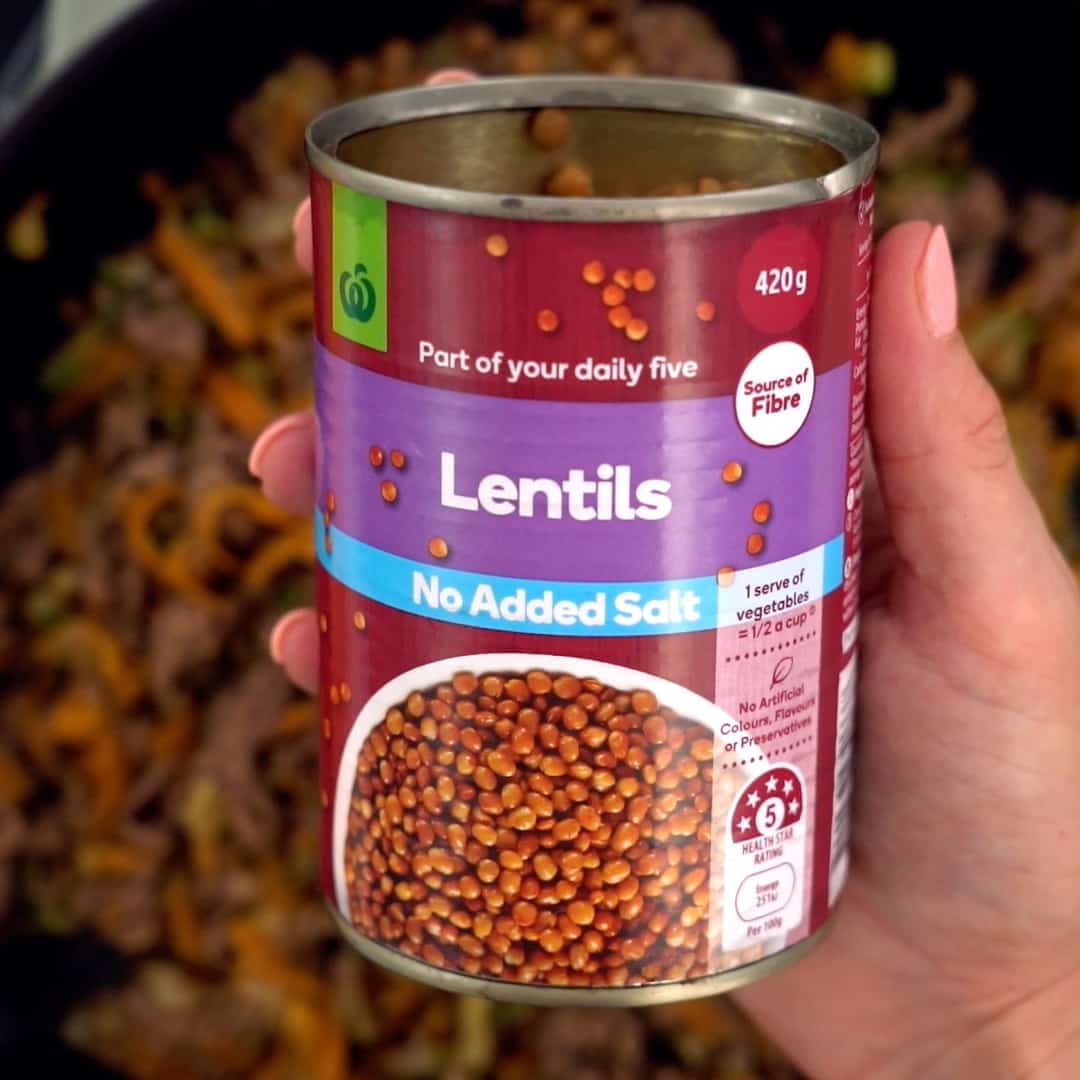 There you are my favourite ways to quickly and easily add vegetables into meals. The hidden vegetable recipe category on my blog is always growing so be sure to check it out.
As I mentioned at the start I don't think having hidden vegetables as your only strategy to encourage your kids to eat vegetables is the best idea. I have a post of other things you can do to help too, so make sure you have a read of that as well - Vegetables and Picky Eaters
BUT… hidden veggie recipes are useful, so below you will find a selection of the most popular hidden vegetable recipes amongst my readers.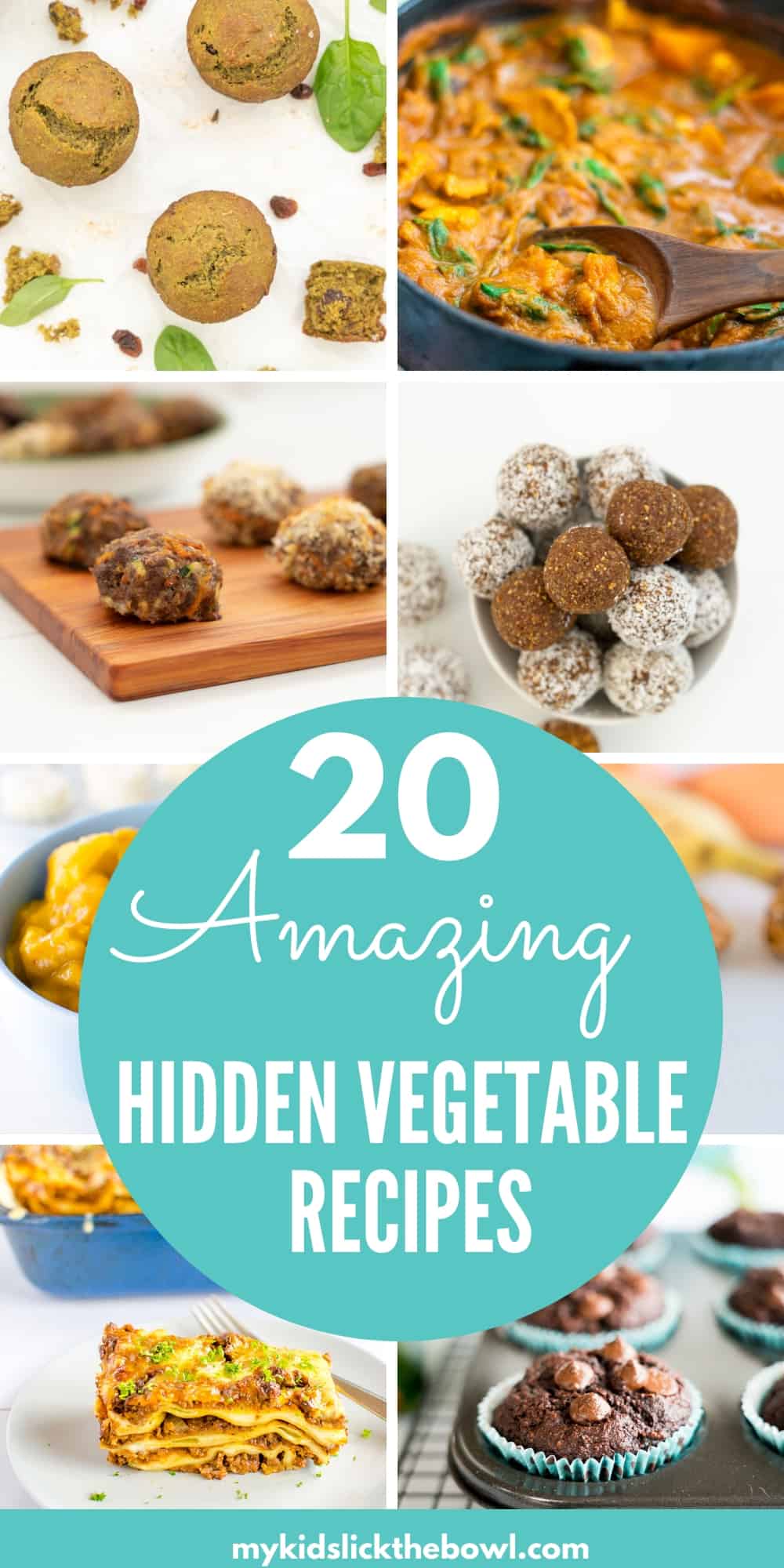 Hidden Vegetable Recipes
A selection of the most popular hidden veggie recipes on my website.