Tomato Bacon Pasta Sauce With Hidden Mushrooms
THIS POST MAY CONTAIN AFFILIATE LINKS.
I love the flavour of mushrooms, my kids don't like the texture, but this tomato bacon pasta sauce with hidden mushrooms solves the problem!
I get to have the yummy mushroom flavour in my pasta sauce, the kiddos don't have to deal with the texture, and as an added bonus it adds extra veggies to the pasta sauce!
Before I go on I would like to say a huge thank you to Noel Leeming for making this post possible. I use my Nutribullet for so many things, if you are after other ways to use a blender check out Nutribullet Recipes - That aren't just Smoothies
This video also covers this recipe plus some other ideas so worth checking out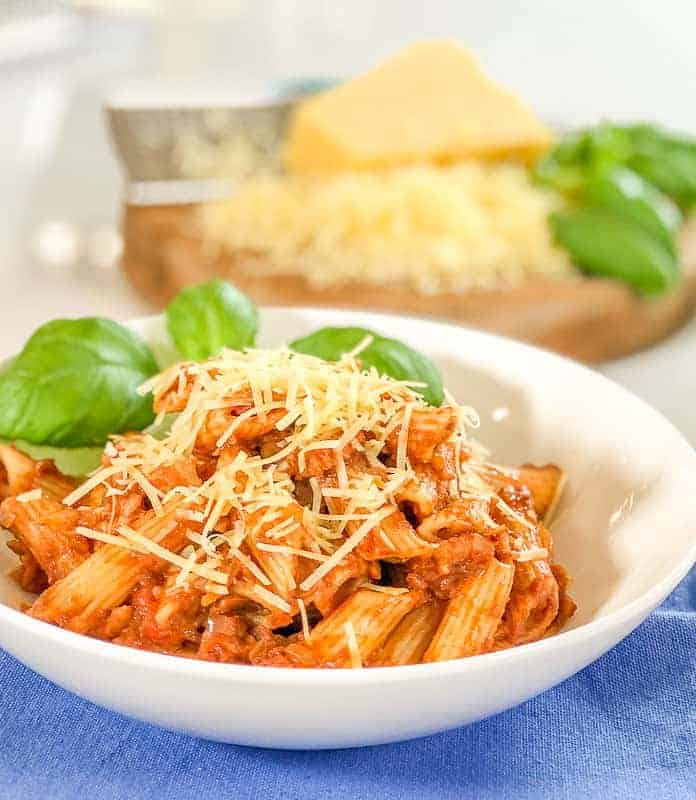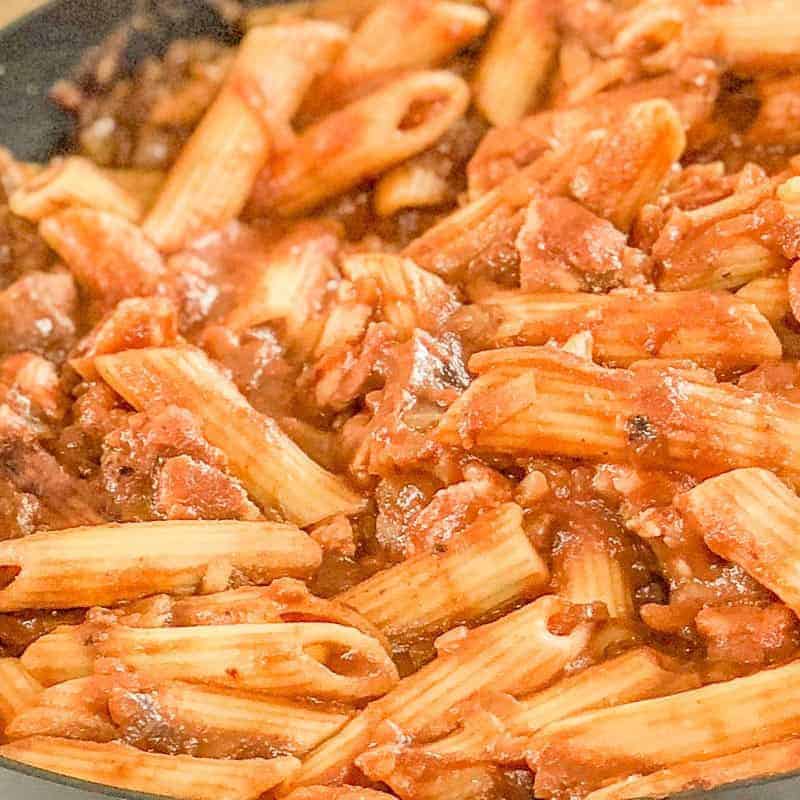 As far as mushrooms go, if I'm honest I didn't like the texture of mushrooms when I was little either!
I still serve them mushrooms in other meals, so that they are exposed to them in their whole un-hidden form, but I do love this pasta sauce as a quick family-friendly meal!
Tomato Bacon Pasta With Hidden Mushrooms
Tomato bacon pasta with hidden mushrooms A family-friendly meal with hidden vegetables for picky eaters 
Ingredients
400g can tinned tomato
100 - 150 g mushrooms
½ teaspoon mixed herbs
1 tablespoon oil
1 onion
3 rashers streaky bacon
Pasta, Penne 300g
Instructions
Heat pan with oil
Finely slice onion and bacon
Add to pan and begin cooking
Place the remaining ingredients, tomatoes, mushrooms and herbs into blender, whizz
Pour into pan with cooking bacon and onion
Simmer until reduces and thickens a little
Stir through cooked pasta
Notes
The pasta sauce is egg, wheat, gluten and dairy free, you will need to choose a suitable pasta to serve it with though to ensure the meal meets these dietary requirements