THIS POST MAY CONTAIN AFFILIATE LINKS.
Easter Egg Hunt Popcorn is a super easy idea for giving your kids a slightly healthier easter treat. Note I am a firm believer that kids should enjoy easter eggs around Easter time, but I also think that if there is a way to make those easter eggs stretch a bit further then that is a win!
Plain popcorn is a great snack, low in sugar, high in fibre but with loads of fun factor. Pop it in a cute bowl with a few mini eggs and boom you've made easter egg hunt popcorn. Couldn't get much easier really. But still a super fun Easter treat for kids.
If your kids are a little older and into caramel popcorn, then you can't go past my cinnamon popcorn, its' a healthy take on caramel corn.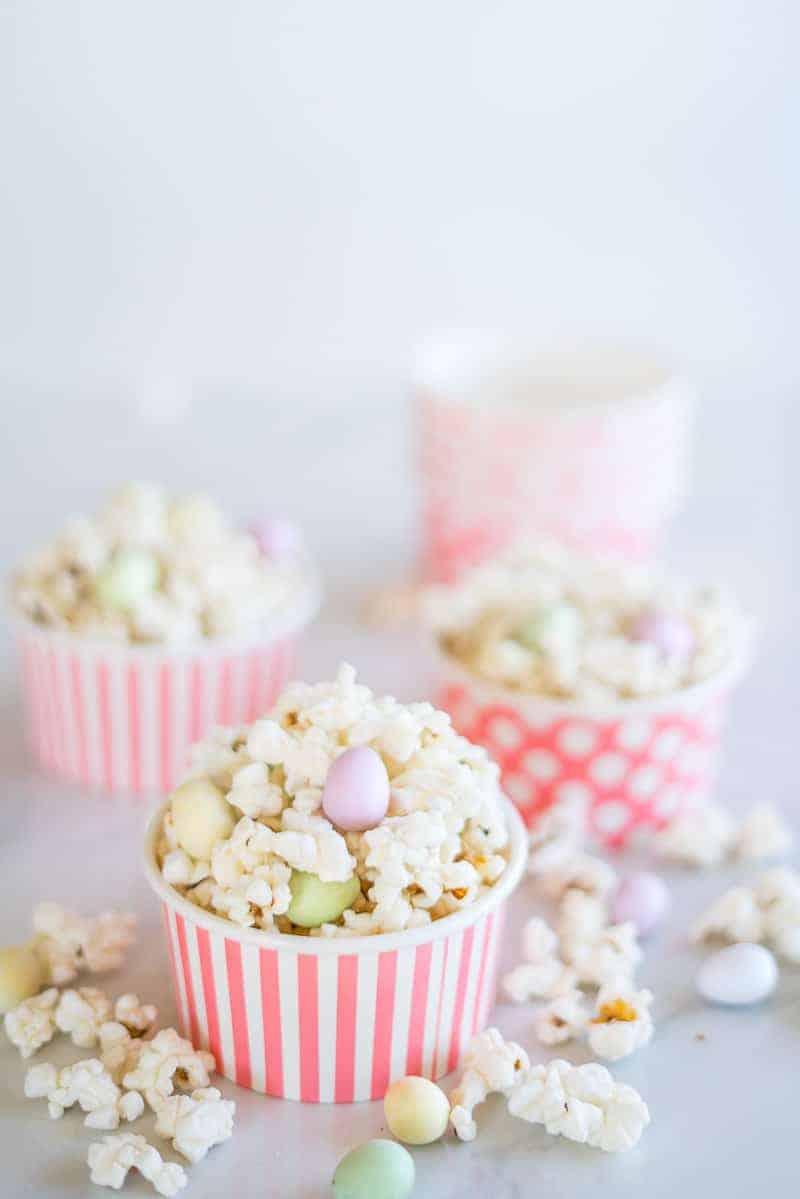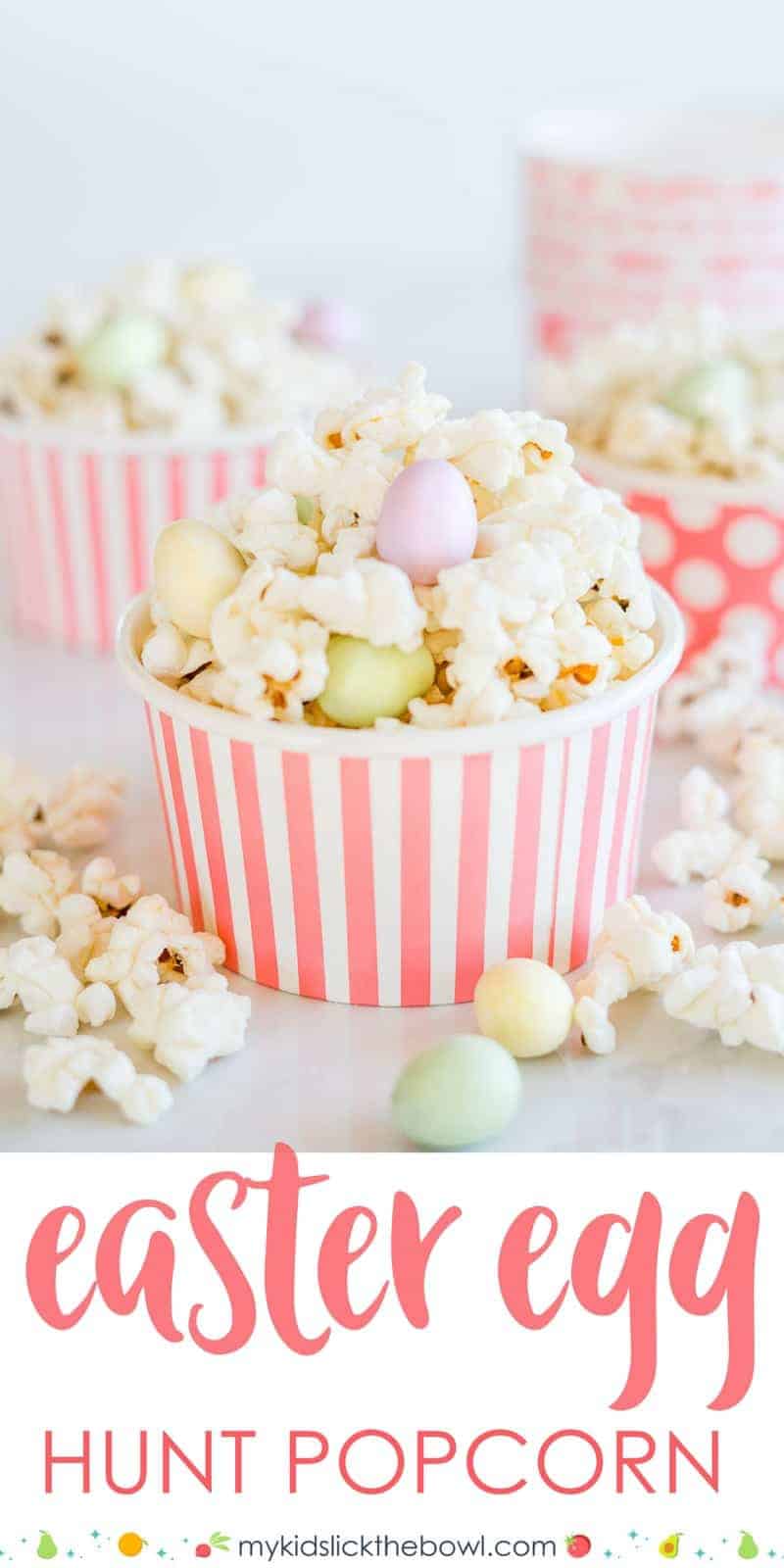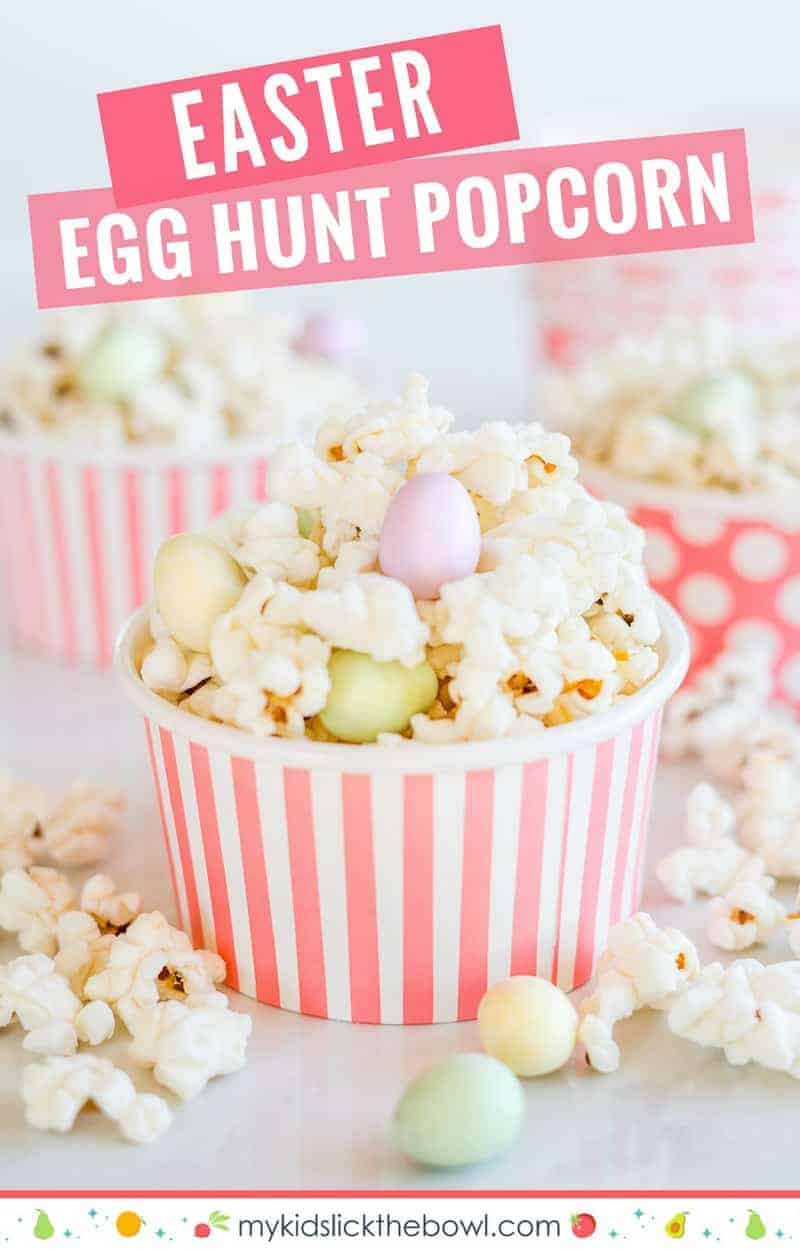 Easter Egg Hunt Popcorn
Easter Egg Hunt Popcorn is a fun Easter treat for kids. A super simple idea which makes an easter snack that little bit healthier and the easter eggs go a little bit further
Ingredients
2 Cups plain popcorn
6 mini easter eggs
Instructions
Mix the popcorn and easter eggs together, make sure some of the eggs are hidden so that it is a "hunt"