School's back, which means lunchboxes need packing. One of my go to lunchbox items is a good old muffin.
Kids love them, you can make them in advance and freeze them, and… drum roll please… you can make them pretty filling and fairly healthy and the kids will still enjoy them.
Say hello to my Spinach Muffins, a blender muffin that is like a green smoothie in muffin form.
I have a quick video for this recipe, make sure you watch it 🙂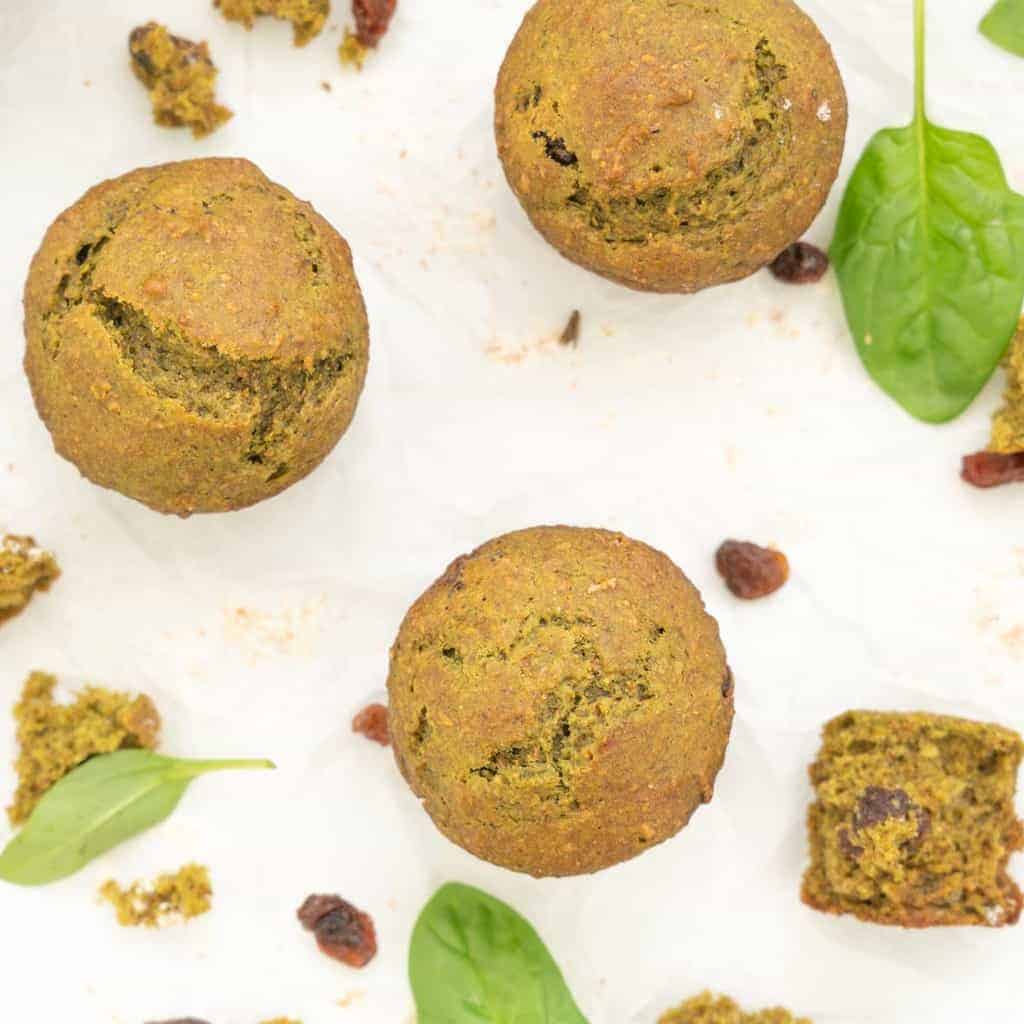 Healthy Muffins For Kids
For me, a healthy muffin for kids is one that:
They will eat (no point having a very healthy muffin but no one actually eats it)

Isn't overly high in sugar, has fibre, vegetable content is a bonus!

Has basic everyday ingredients

Is easy to make (if the recipe stresses me out, has too many steps or needs 1500 obscure ingredients then it makes me grumpy, and that's no good for anyone
These spinach muffins tick all these boxes. Baking for your kids' school lunchbox shouldn't add stress to your life. I picked up all my ingredients from Countdown, they've got a range of baking basics at great prices!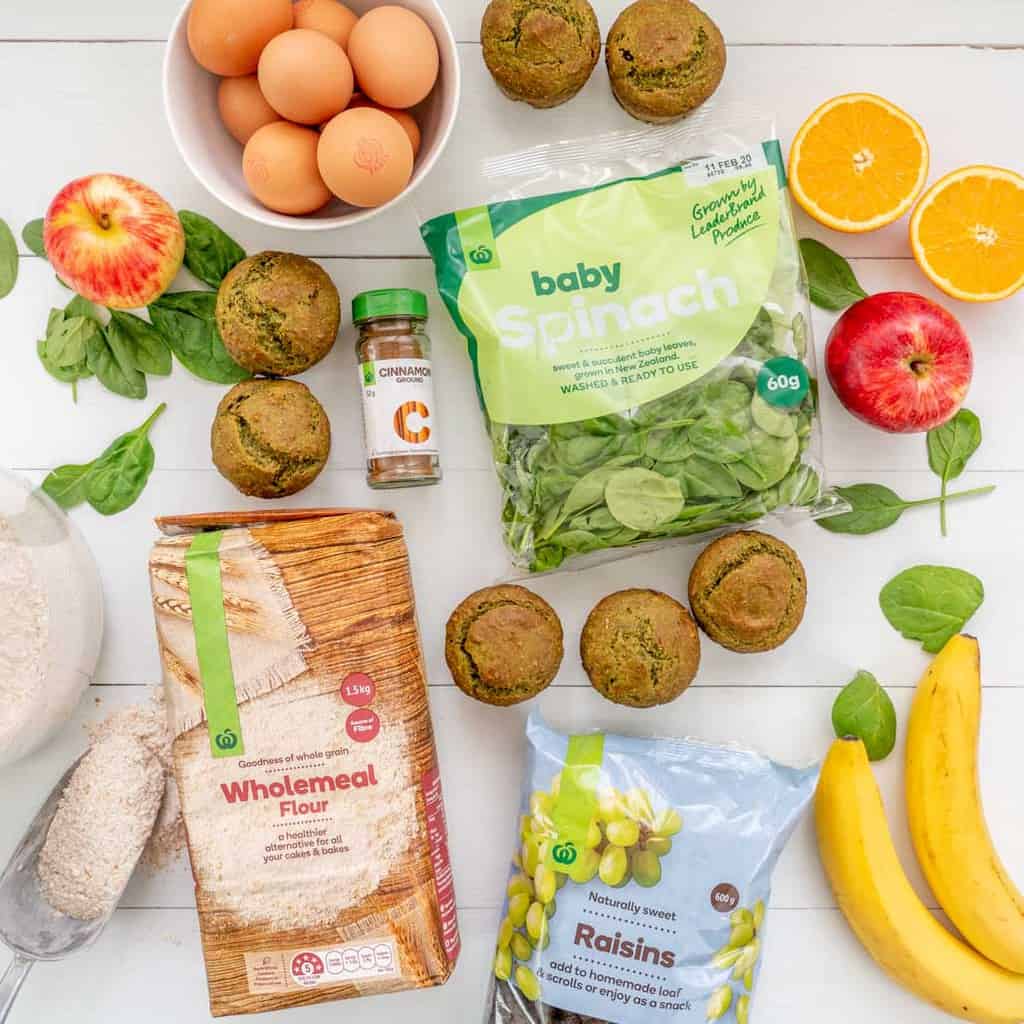 Spinach Muffins Tricks
Ditch the sieve, pop the dry ingredients in a bowl and use a whisk to make sure they are well mixed. I find this little time-saving hack works for pretty much every muffin recipe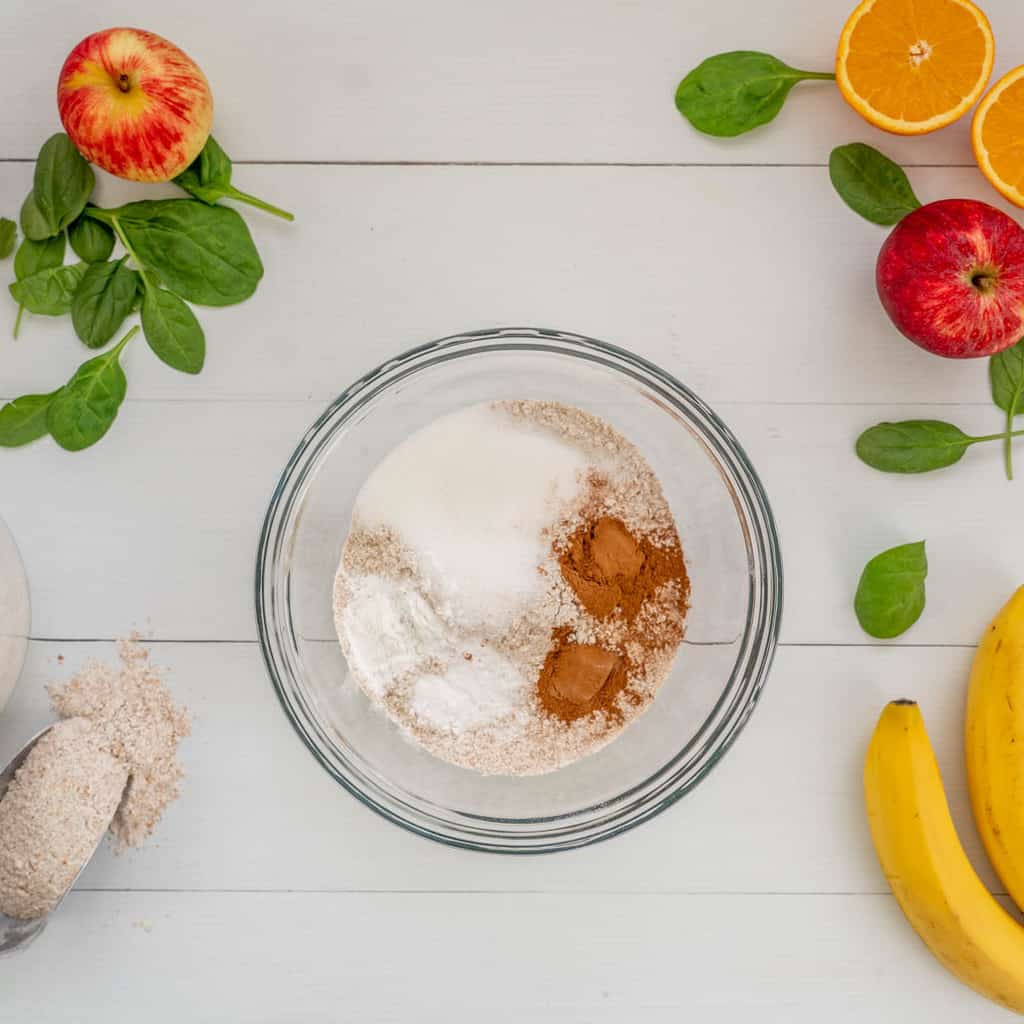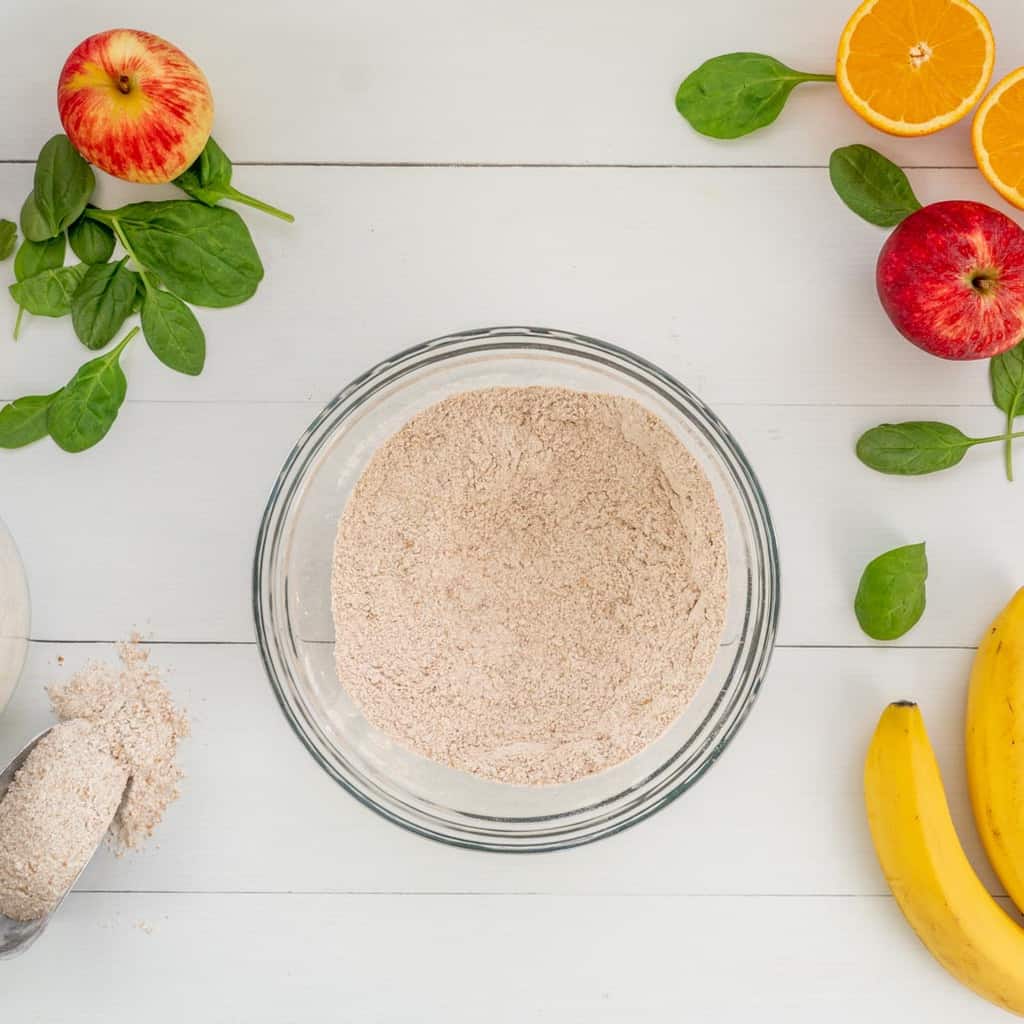 Use your food processor, or blender to whip up a green spinach smoothie, this is what you are going to add to the muffins to give them a good boost of vegetables and fruit.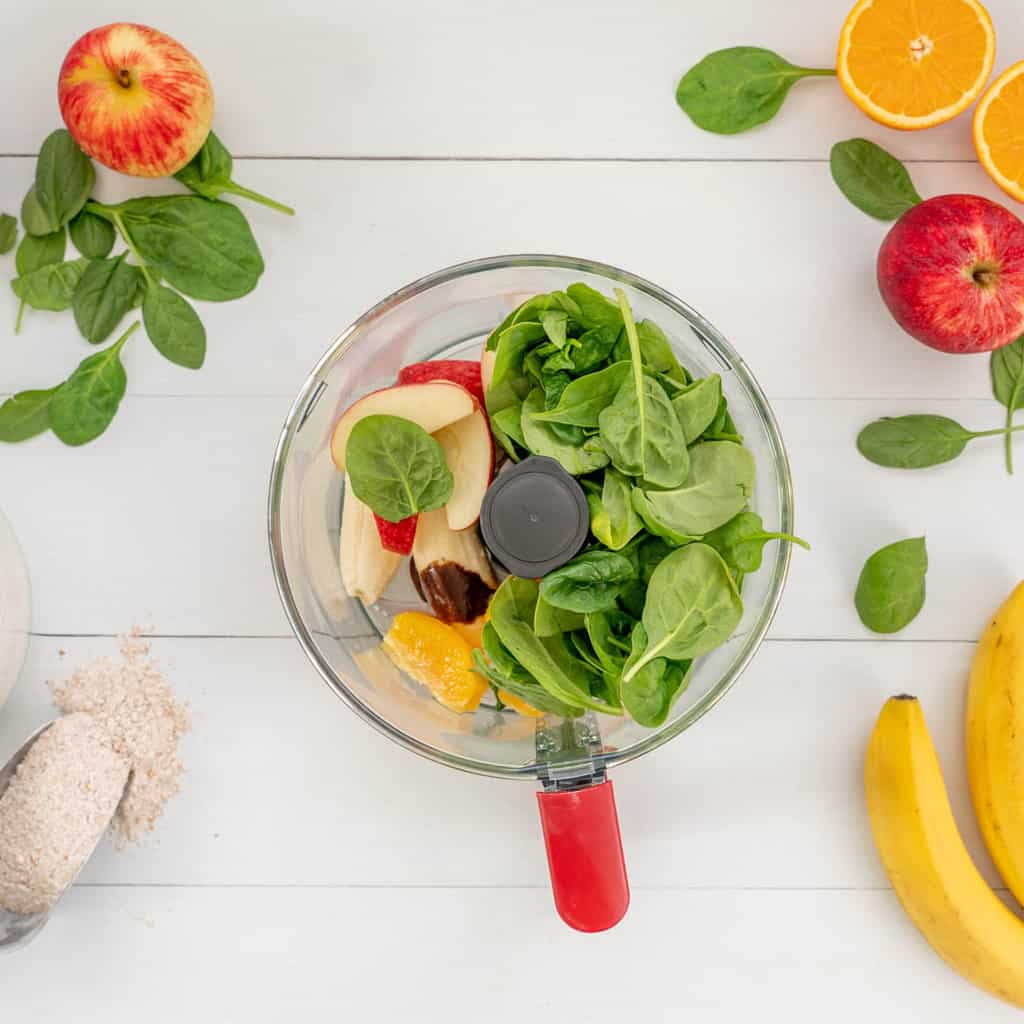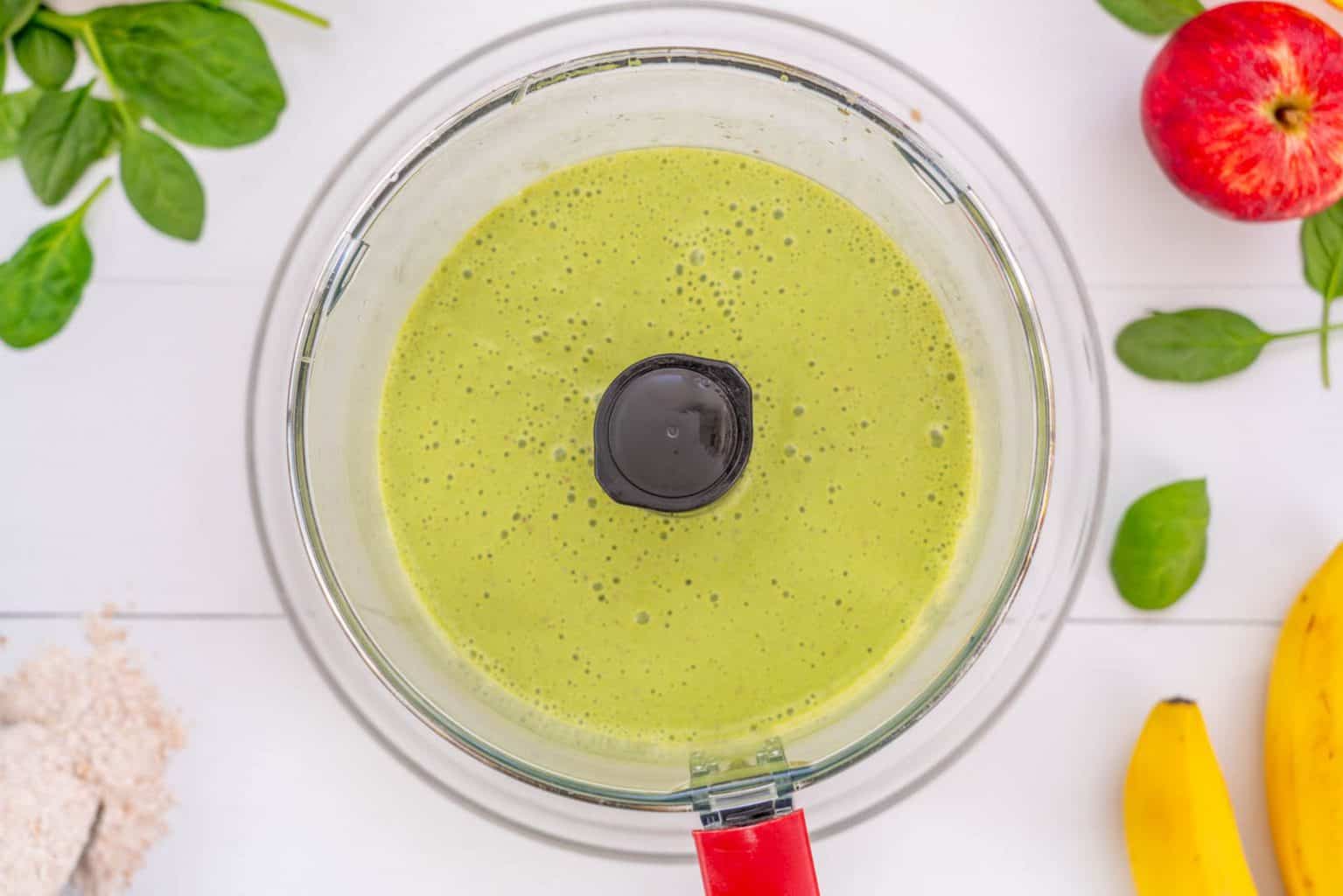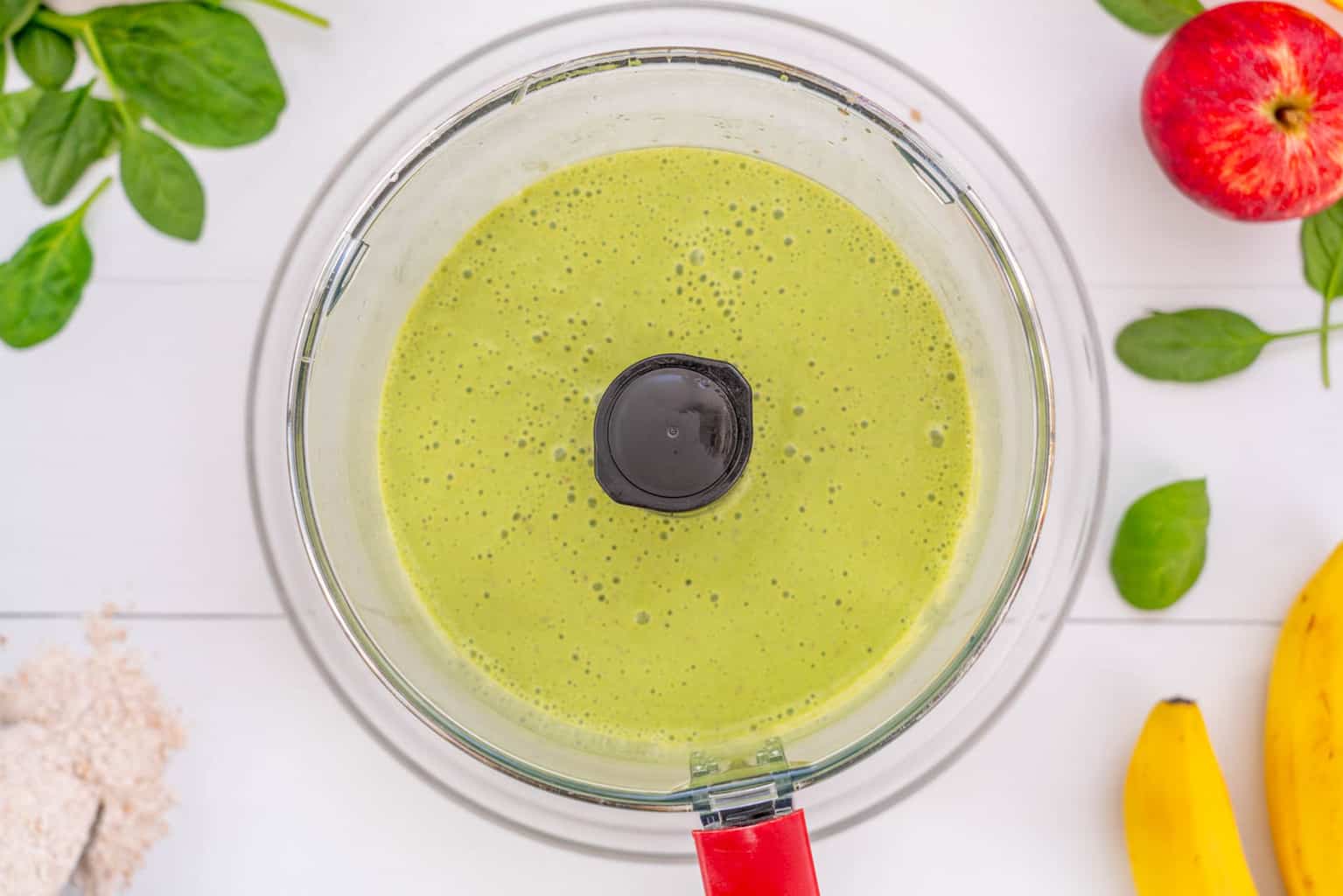 Freeze them; Pop the spinach muffins in an airtight container and freeze them. This makes lunch box packing so fast, pop them in frozen and they will be defrosted ready for the kids at school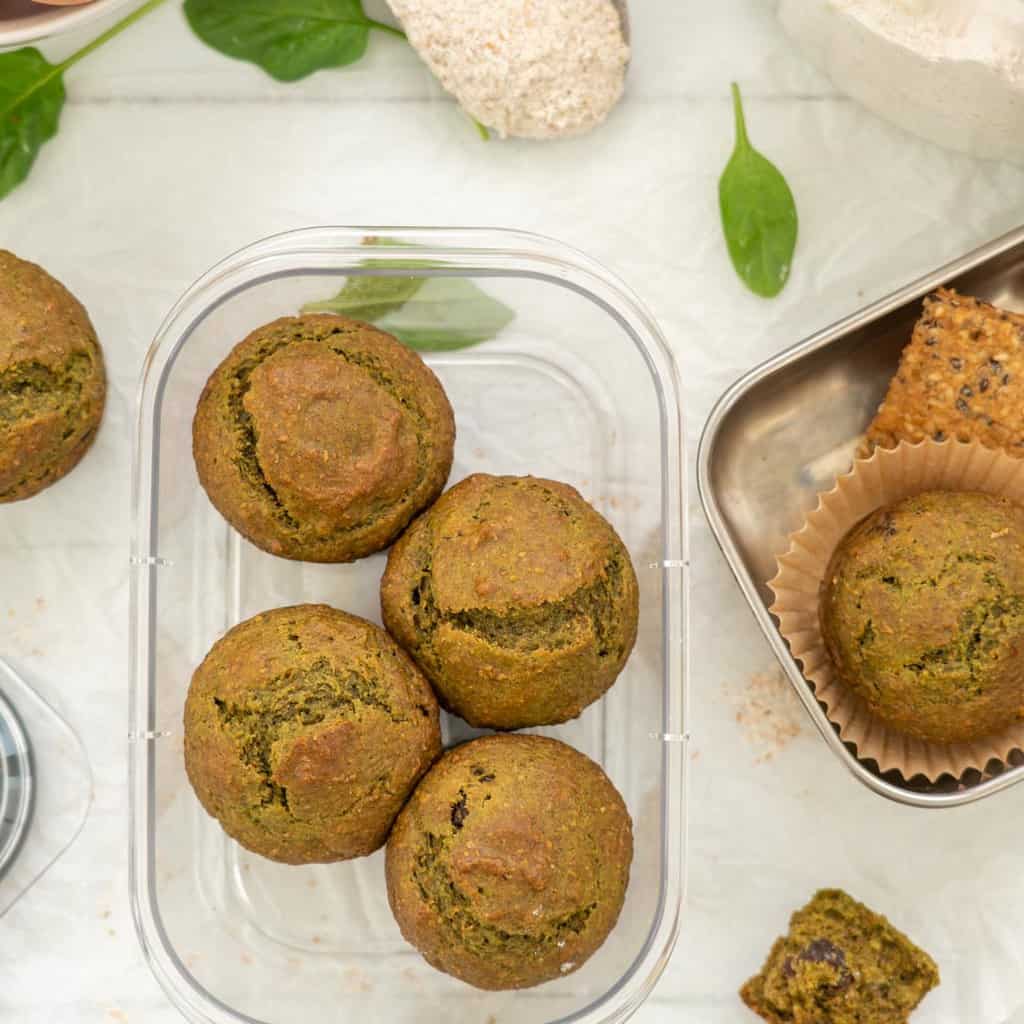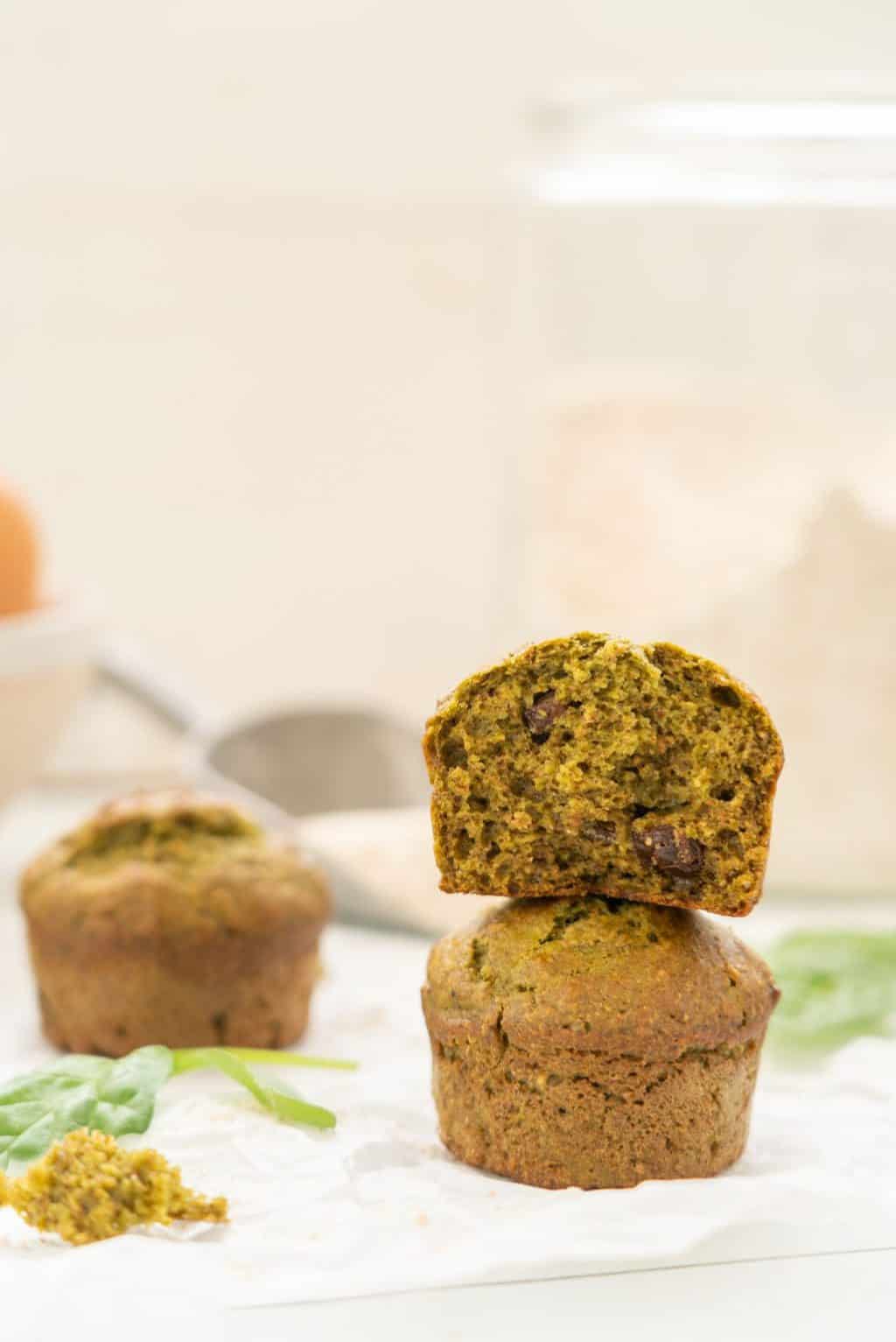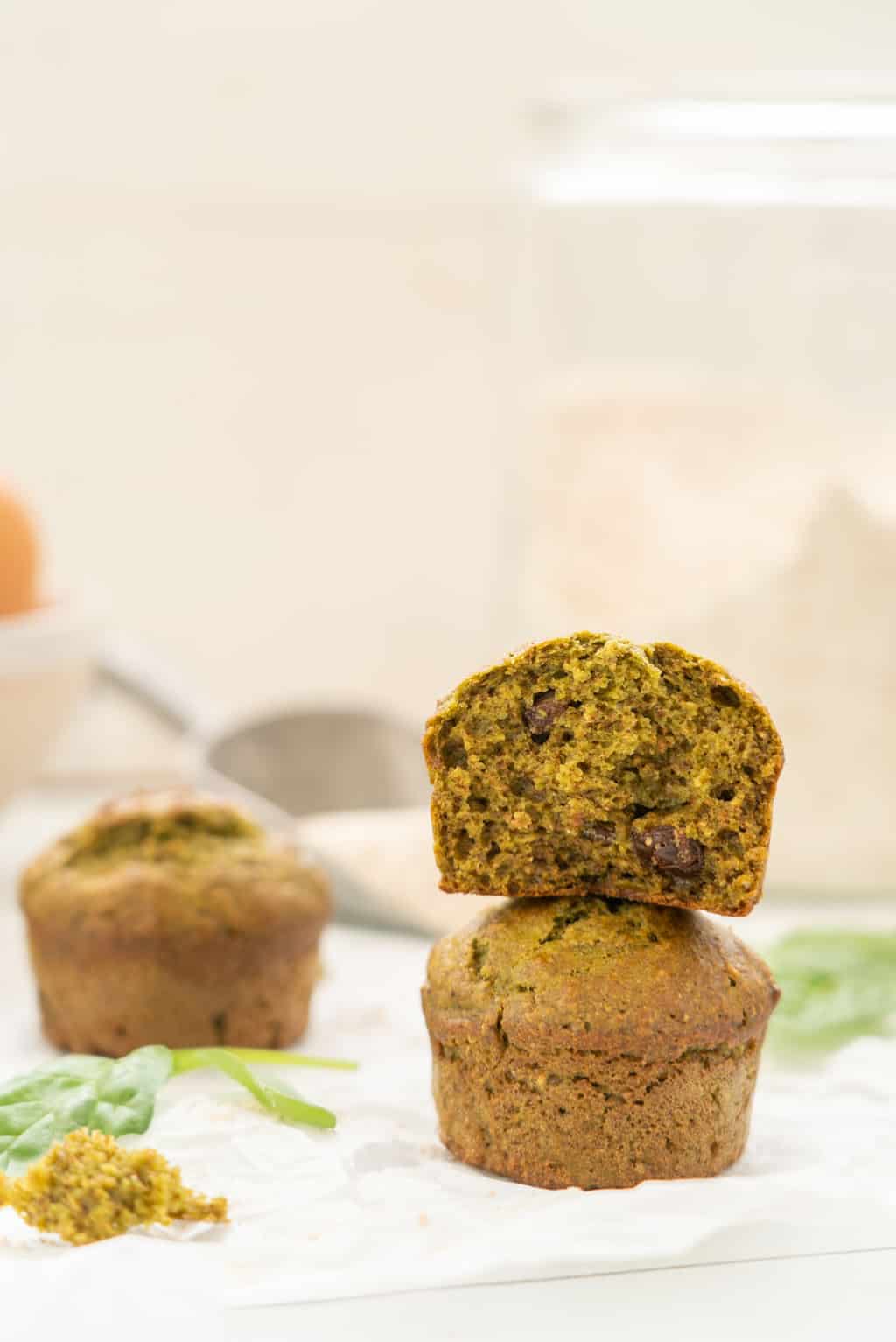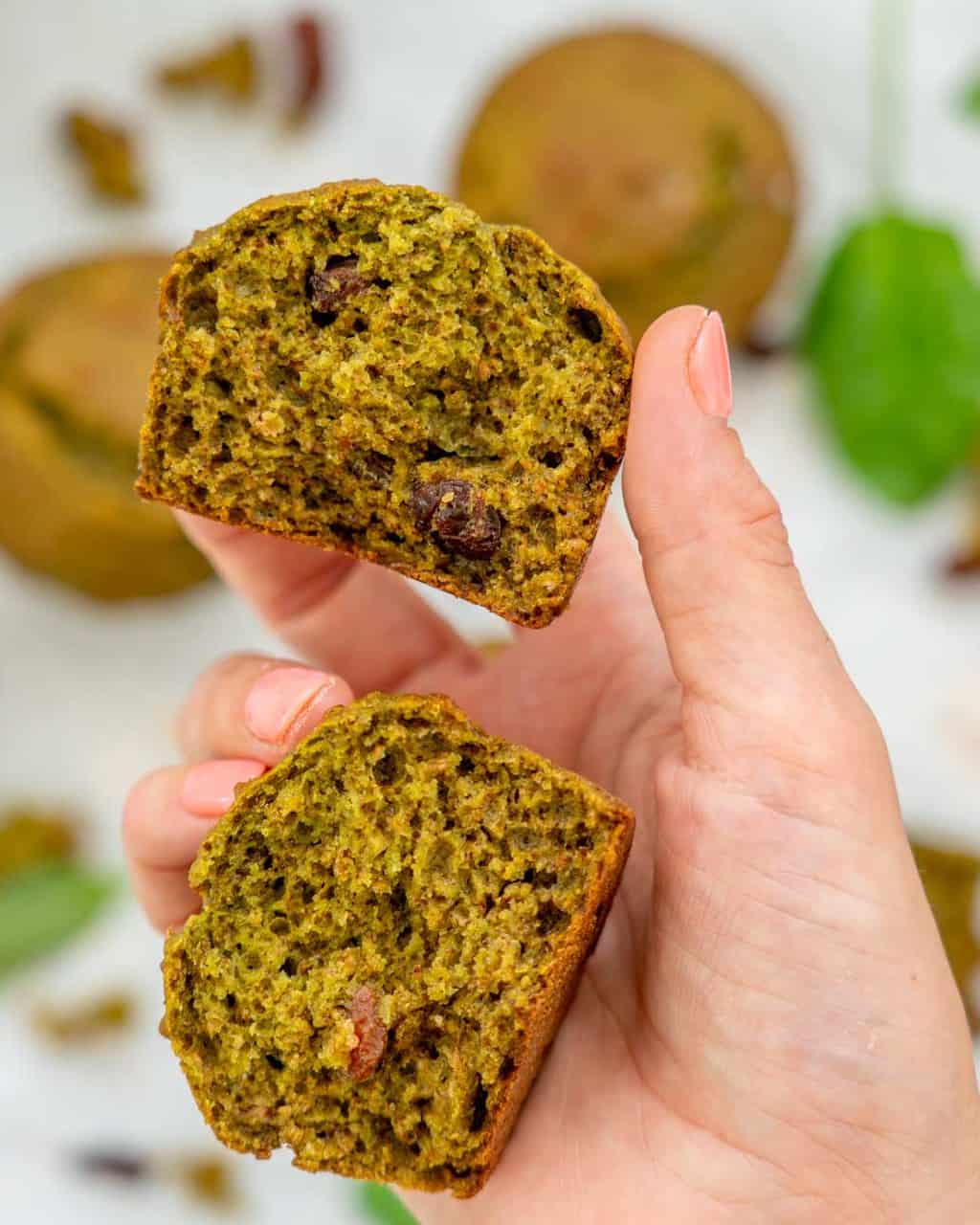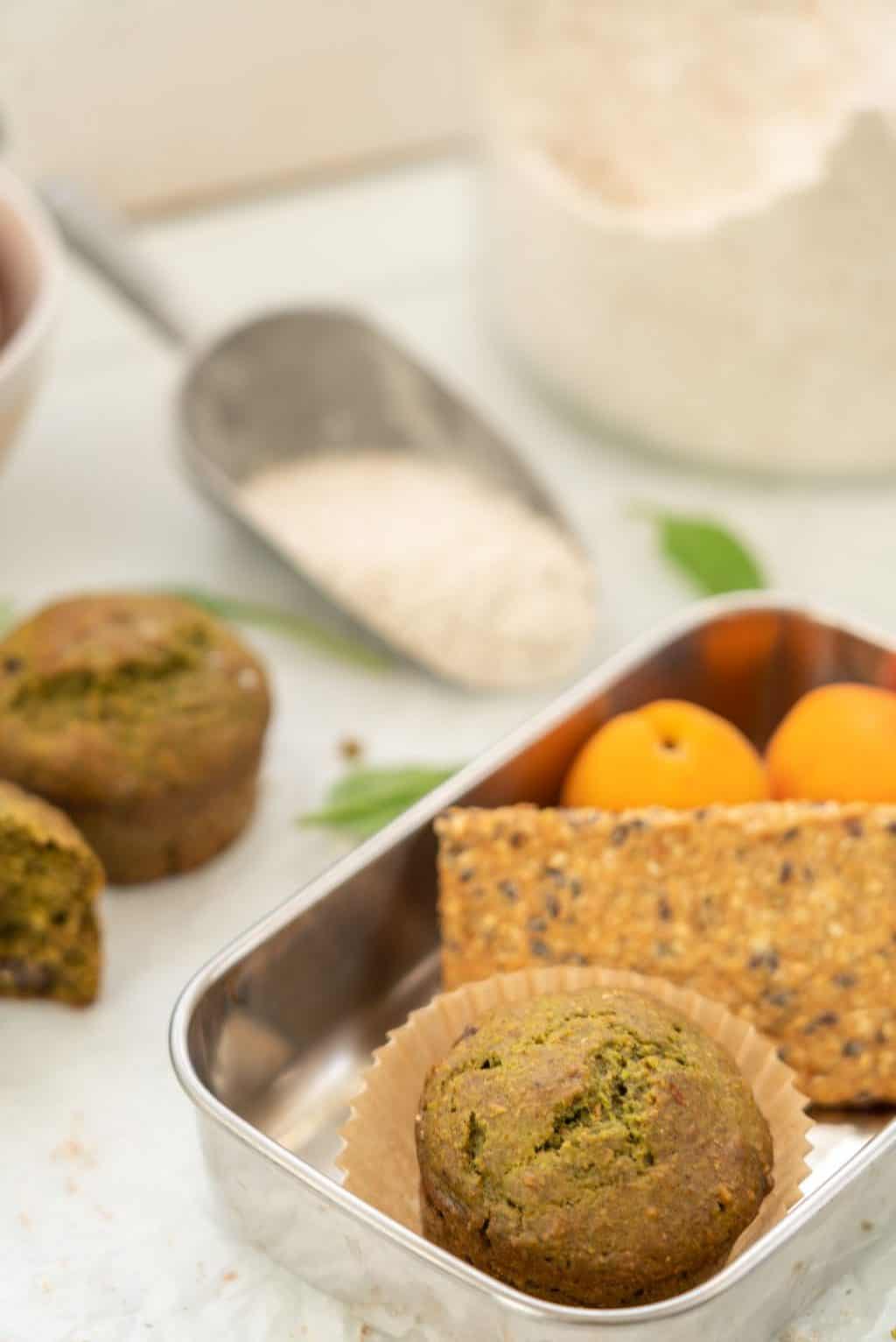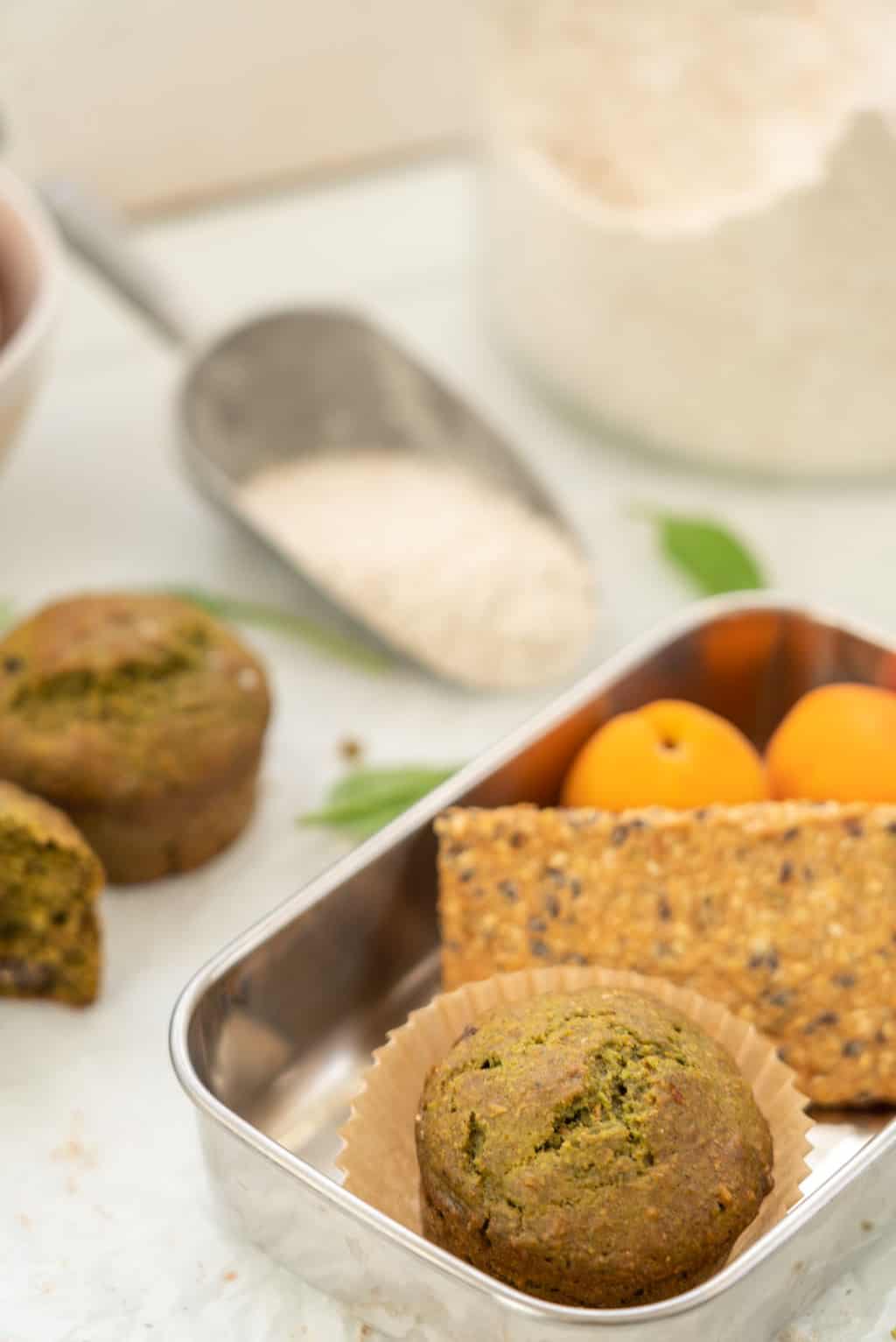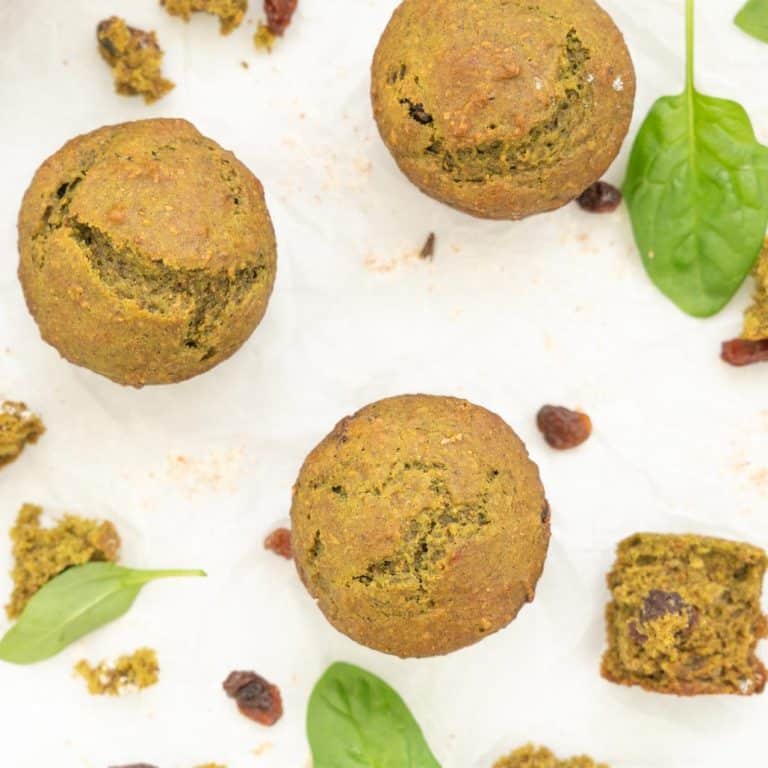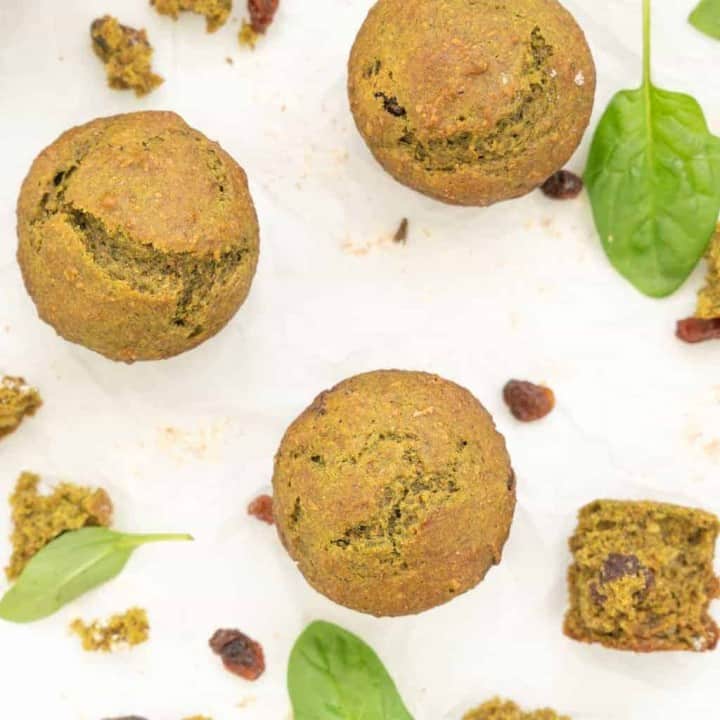 Spinach Muffins - Kid Approved
Healthy spinach muffins are perfect for the lunchbox, These blender muffins are like a green smoothie in muffin form. Loaded with vegetables and fruit
Ingredients
Dry Ingredients
1 cup plain flour
1 cup wholemeal flour
⅓ cup sugar
1 tsp baking powder
1 tsp baking soda
2 tsp cinnamon
1 cup raisins
Wet
1 medium banana
1 orange
1 apple
¼ cup mild flavoured oil
3 good handfuls of baby spinach leaves (almost 3 cups, approx 60g)
3 eggs
1 tsp vanilla
Instructions
Pop the dry ingredients (excluding the raisins) in a large bowl and give them a good whisk to combine, you can use a fork if you don't have a whisk
Add the raisins to the dry ingredients
Peel the banana and the orange, core the apple but you can leave the skin on the apple
Pop the fruit, spinach, and the rest of the wet ingredients in a blender or food processor, blitz until you get a nice smooth green smoothie
Pour the smoothie into dry ingredients and mix together, mix until just combined
Portion into a greased muffin tin, I find the mix makes 12 standard-sized muffins
Bake at 180 degrees Celsius until cooked, you should be able to press the top of the muffin and it will spring back
Cool in the muffin tray for 5-10 minutes, remove from the muffin tray and leave on a cooling rack
Store in an airtight container for 48 hours
Or Freeze for up to 3 months
Notes
I find a 50:50 mix of plain flour and wholemeal flour gives the best texture, you can make the recipe with all plain flour. If you want to up the wholemeal flour you may need to add a little extra oil, as 100% wholemeal flour makes a drier muffin
I do use sugar in this recipe, my kids found the recipe yum with ⅓ of a cup, with ¼ of a cup they found them fine straight from the oven, but weren't keen to eat them out of the freezer
I use white sugar, but you can use coconut sugar if you prefer
You can substitute the oil for melted butter. I find a mild olive oil or coconut oil work well as the oil. Extra Virgin Olive Oil is too strong
Nutrition Information:
Yield:

12
Serving Size:

1
Amount Per Serving:
Calories:

219
Total Fat:

6g
Saturated Fat:

1g
Trans Fat:

0g
Unsaturated Fat:

5g
Cholesterol:

47mg
Sodium:

176mg
Carbohydrates:

38g
Fiber:

3g
Sugar:

17g
Protein:

5g
Please know this nutrition analysis is based on the ingredients only, this recipe has not been sent to a laboratory for independent testing