Christmas Cupcakes - Easy Chocolate Reindeer
THIS POST MAY CONTAIN AFFILIATE LINKS.
Do you have memories of Christmas baking with perhaps your mum or grandma? I certainly do, we made ALL the traditional things, Christmas Mince Pies, Steamed Christmas Pud.. but here in New Zealand sometimes the weather just doesn't seem right for these heavier things, and let's be honest some of these Christmas goodies are an acquired taste, a taste you grow into.
So this year, I decided to keep Christmas baking on the agenda, but to change it up, go completely unorthodox and pull out some easy Christmas Cupcakes, chocolate reindeer cupcakes no less!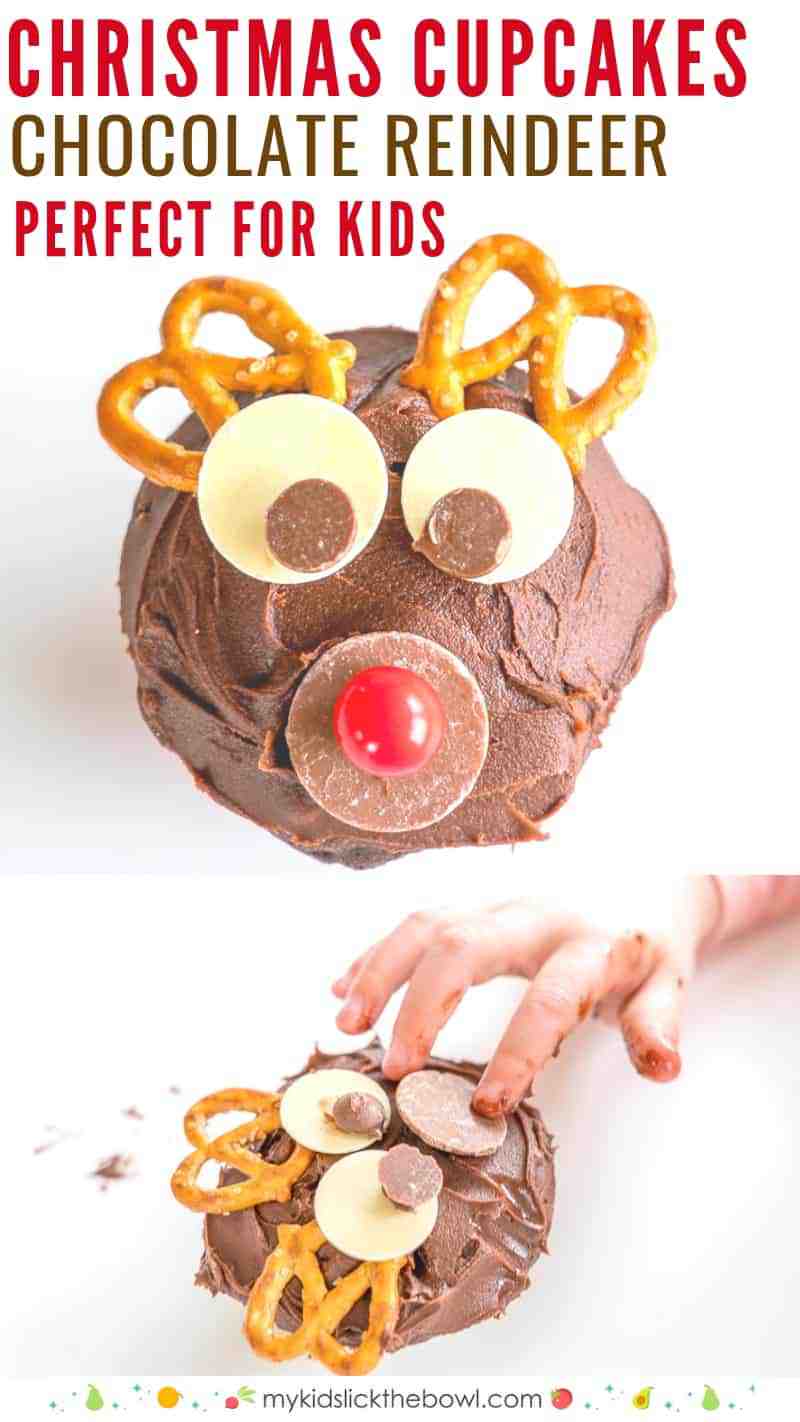 Baking with kids and getting kids in the kitchen is awesome. I'm not going to lie though, it can also be a challenge and can call on you to be a very patient parent to ensure it stays fun. So cheat a little, no harm in that. Use a store-bought cake mix as a base. There is no shame in using something like the Chocolate Devil's Food Cake from Betty Crocker. I even used the store bought Betty Crocker chocolate frosting, as one of my kids hates the sound of the cake mixer and runs away!
That way the focus can go on the fun part, the decorating! My kids had so much fun decorating these gorgeous Christmas cupcakes!
I would like to say a huge thank you to Betty Crocker for supporting my blog and making this post possible. The kids and I had a great time, and stress-free thanks to the Betty Crocker Baking Mix! Like I said at the start of the post I think every so often it is totally fine to get kids in the kitchen, use sugar, butter and food colouring with gay abandon and create amazing fun food memories. Over the years I have made a few other easy baking creations with the kids using Betty Crocker Cake mixes as a base. So if you are after other ideas be sure to check out my: PJ Masks Rainbow Tower Cake, Easter Bunny Carrot Cupcakes, Christmas Pudding Cupcakes, Paw Patrol Chocolate Construction Cake and Unicorn Cupcakes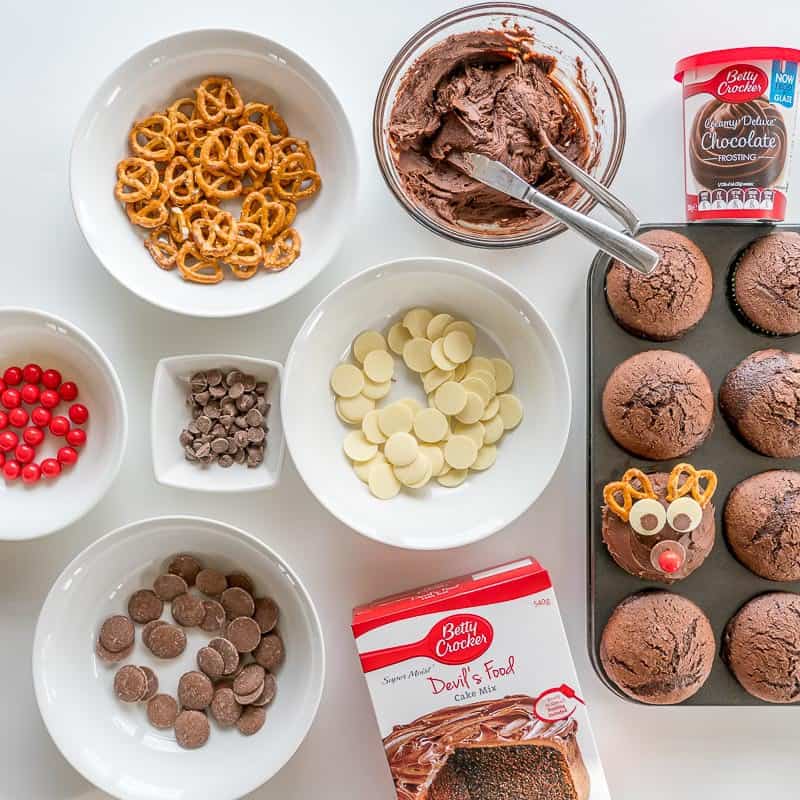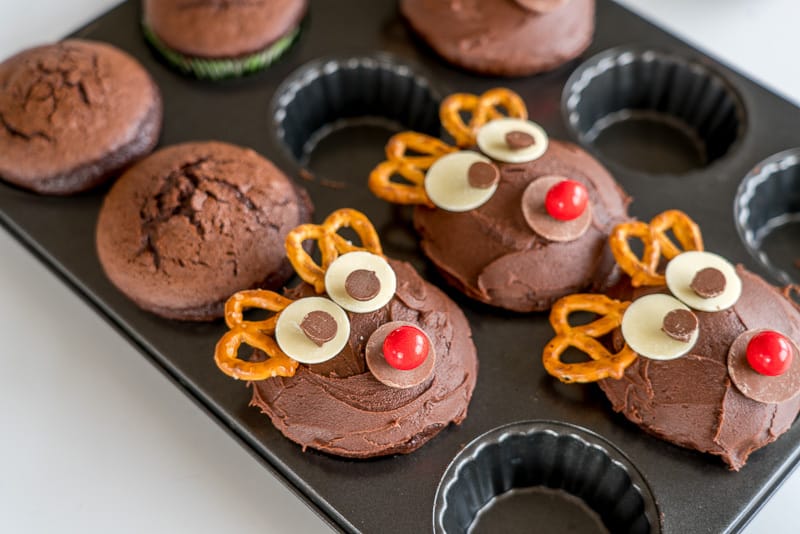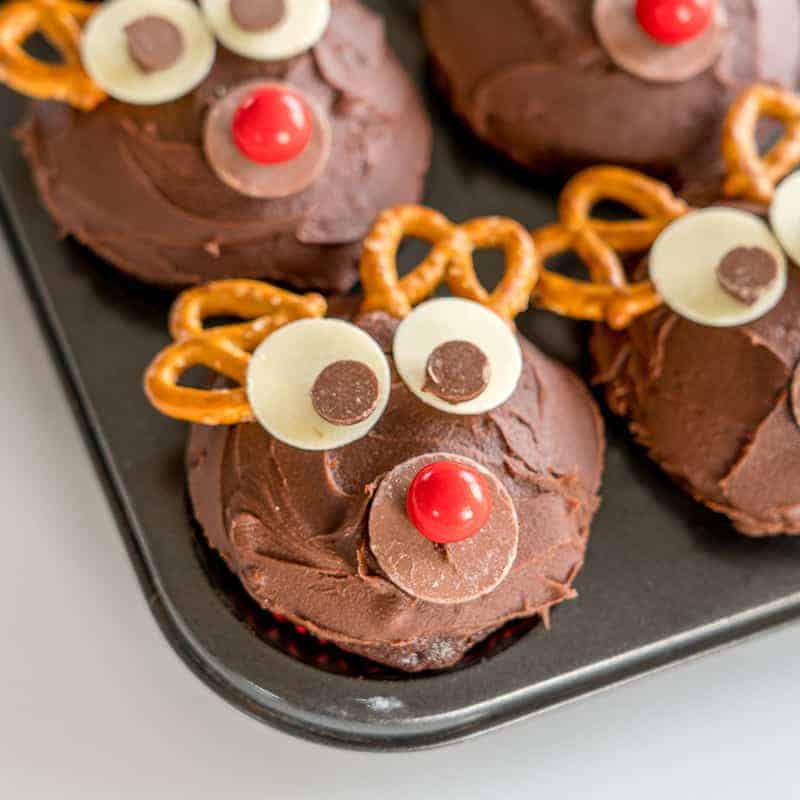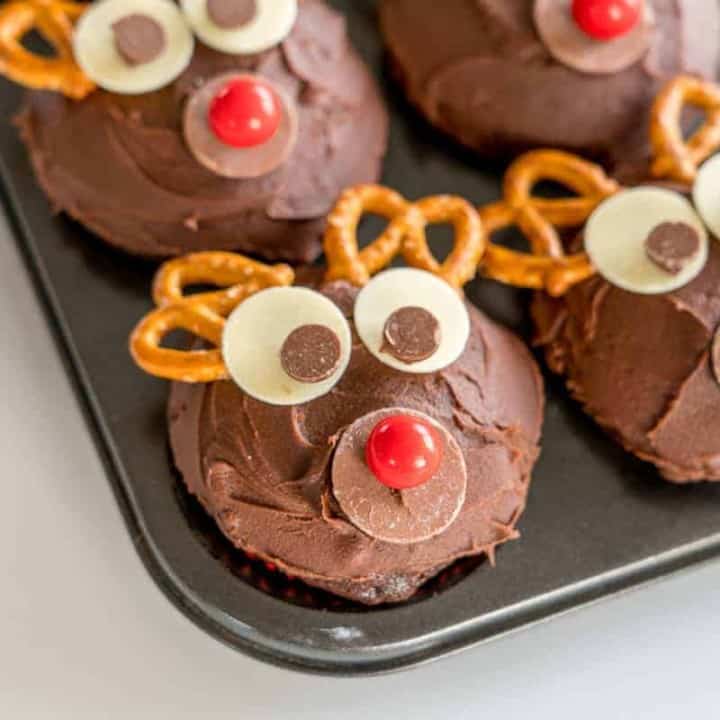 Christmas Cupcakes - Easy Chocolate Reindeer
Christmas Cupcakes - These easy chocolate reindeer cupcakes are the perfect decorating idea for kids to do
Ingredients
Cupcakes
1 x pack Betty Crocker Chocolate Devil's Food Cake baking mix
80 g butter or oil
3 eggs
¾ cup milk
Cupcake liners
Decorations
1 x tub Betty Crocker Creamy Deluxe Chocolate Frosting
Pretzels
Large white chocolate buttons
Large milk chocolate buttons
Small milk chocolate drops
Jaffas (Candy coated orange chocolate balls)
Instructions
Preheat your oven to 180 degrees Celsius, 160 degrees Celcius if fan forced.

Prepare the Betty Crocker Chocolate Cake baking mix as per the instructions, instead of pouring into a cake tin, divide the mix into a muffin tin lined with cupcake liners. I found the mix made 18 cupcakes, but this will depend a little on the size of your muffin tin. The cake mix rises quite a lot, so do not fill the cupcake liners over ? full.

Bake the muffins for 15 - 20 mins, until they have risen, and a toothpick comes out clean when inserted in the top. The time will vary a little depending on the size of your muffin tins.

Allow the cupcakes to cool completely on a wire rack.

Once cool use the chocolate frosting to ice the top of each cupcake, you want a relatively thick layer.

Take 2 pretzels these will be the Reindeer antlers, place them in antler appropriate position, i.e one on either side at the top of the cupcake.

Now the eyes, place a white chocolate button just below each antler (I found the reindeer were a little cuter if the button was just slightly on the bottom of the pretzel).

Take a chocolate drop, dip it into the chocolate frosting and pop it on the white chocolate button, voila, you have eyes!

Take a milk chocolate button and place it in the centre below the eyes.

Dip a jaffa (or similar round red sweet) into the chocolate frosting and stick this onto the centre of the milk chocolate button, voila Rudolph's nose!
Nutrition Information:
Yield:

12
Serving Size:

1
Amount Per Serving:
Calories:

276
Total Fat:

17g
Saturated Fat:

8g
Trans Fat:

0g
Unsaturated Fat:

8g
Cholesterol:

71mg
Sodium:

281mg
Carbohydrates:

27g
Fiber:

1g
Sugar:

16g
Protein:

5g
Please know this nutrition analysis is based on the ingredients only, this recipe has not been sent to a laboratory for independent testing