This Strawberry Santa idea originated a couple of years ago when I made a few Christmas themed recipe ideas both for my kids and for the blog.
To be honest, I am not sure if these Strawberry Santas can be called a recipe as such, it's more of basic assembly instructions, but that is ok!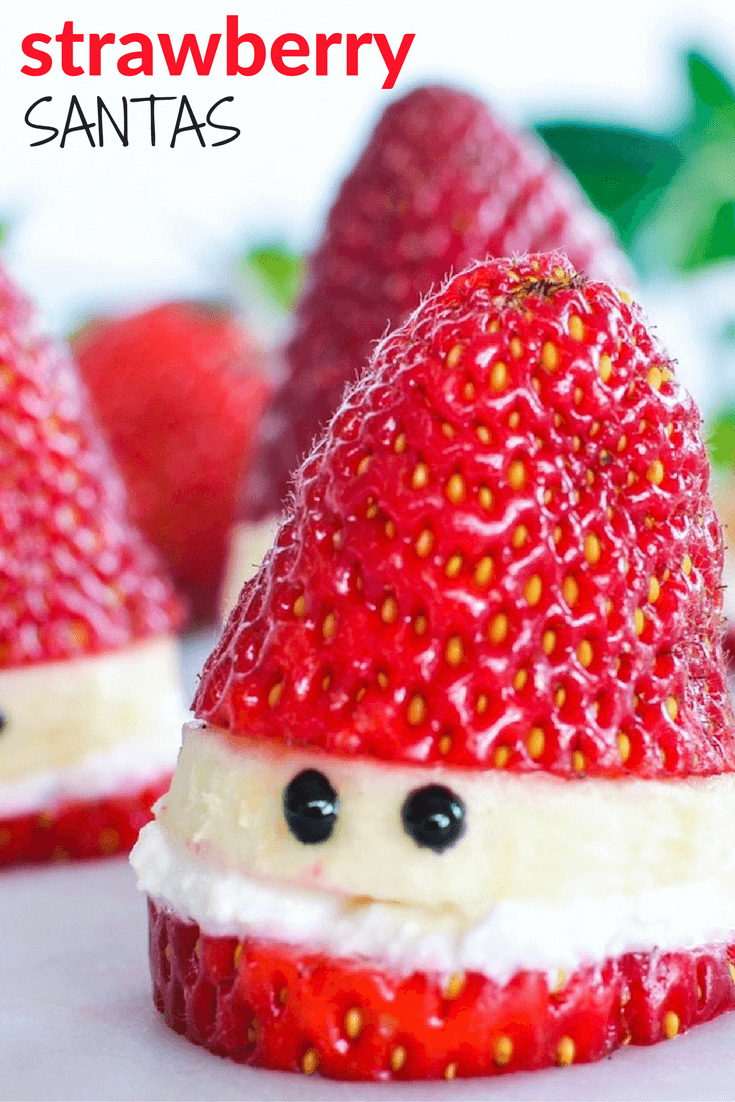 Strawberry Santa Hats
These Santas actually started their lives as Santa Hats. The kids and my husband picked strawberries in the afternoon and I got all excited. I made what I thought were excellent Santa hats.
But as soon as my husband walked in and saw them
he was like.. "What are you going to use for eyes"
and I was like.. "hats don't have eyes"…
and he was like… "but they are Santas aren't they"…
Then my son chimed in.. "cool mum, strawberry Santas"….
And so I was like…"I better add eyes"
Since making these I have since discovered that there are a few versions of strawberry Santas floating around, but many include biscuits or cream cheese icing, so these are a smidge healthier at least.
You will a wee video tutorial below.
How to make this Healthy Christmas Treat
Below are step by step instructions for making Strawberry Santas, if you prefer you will find a video tutorial as well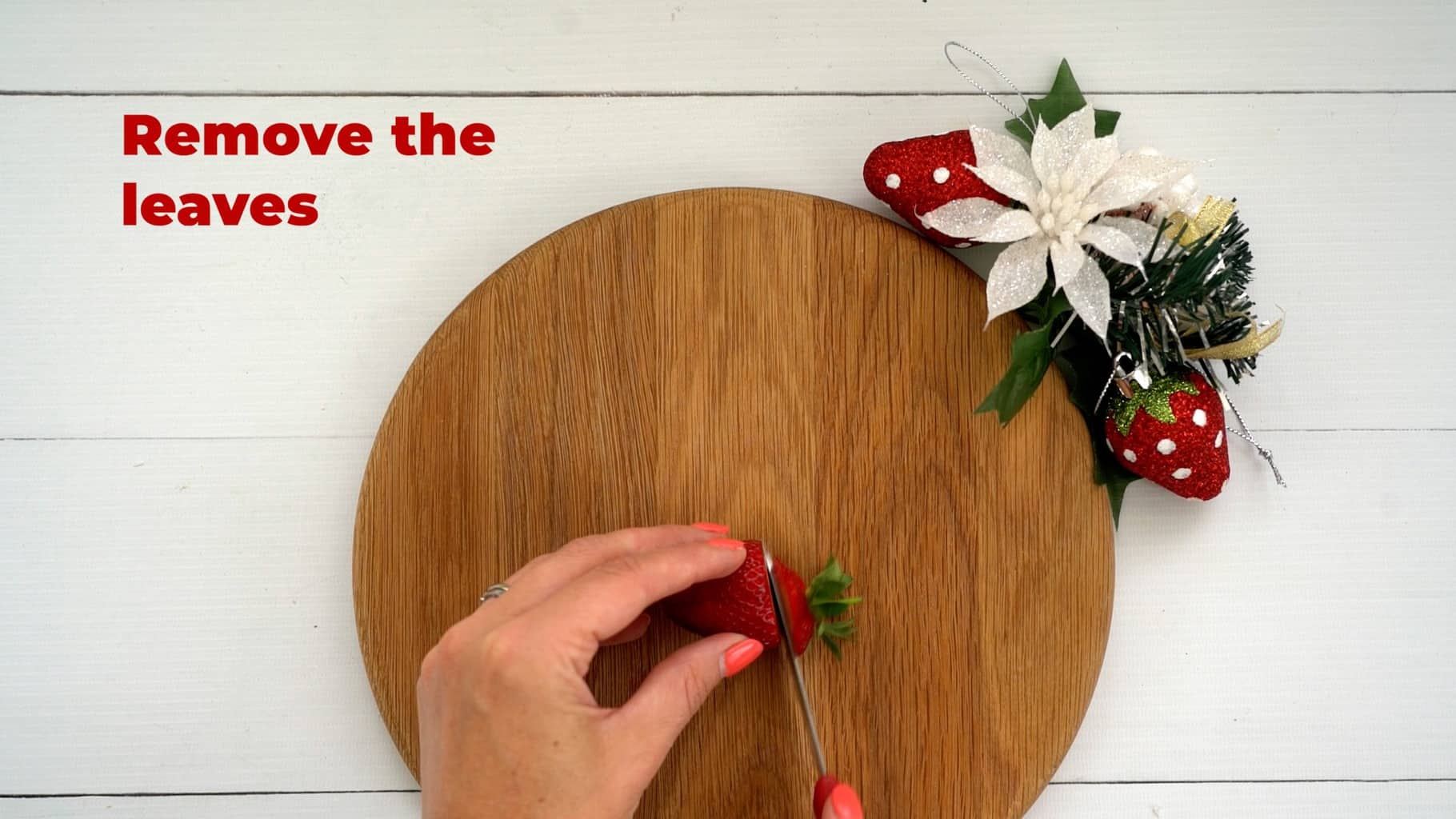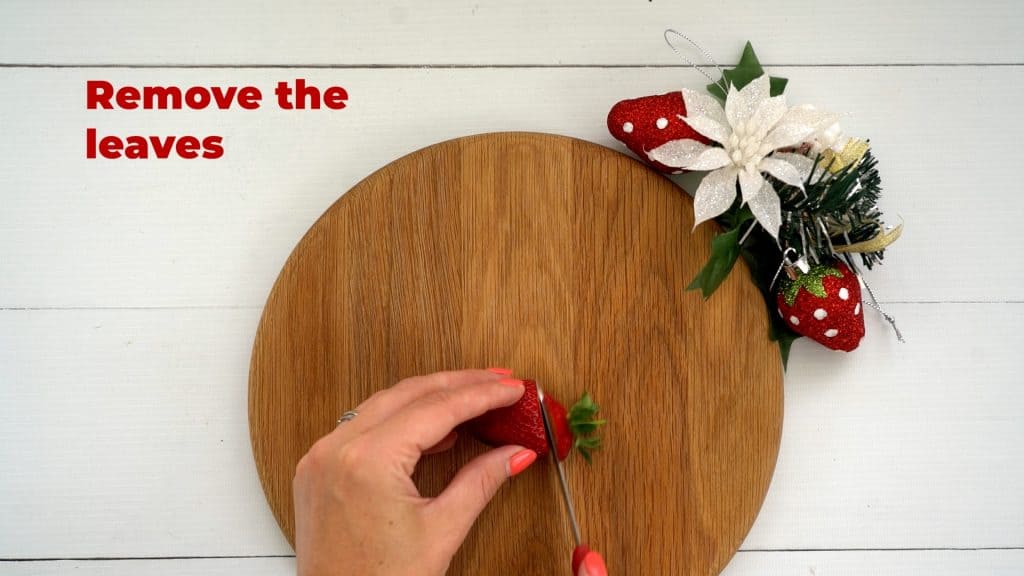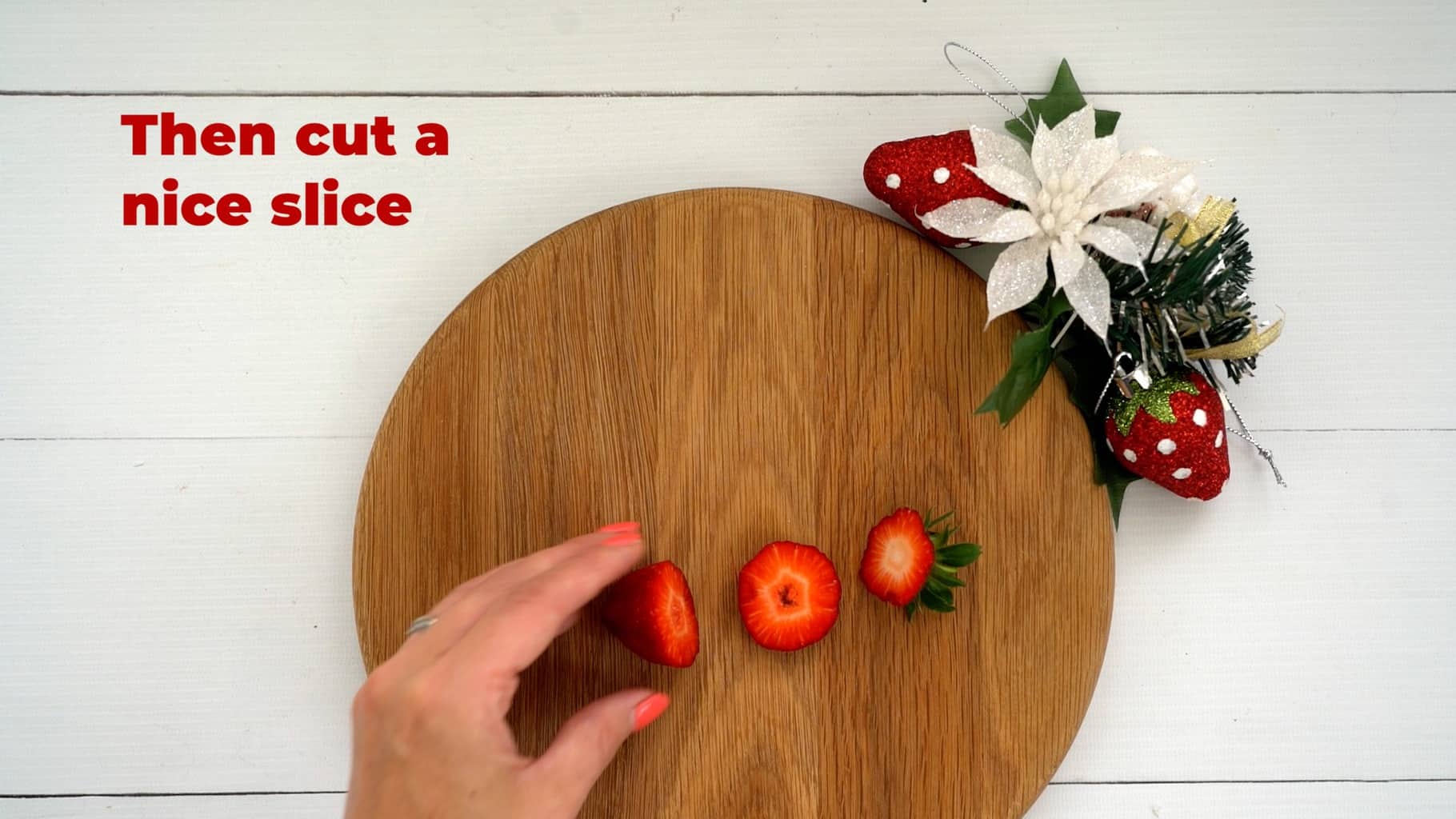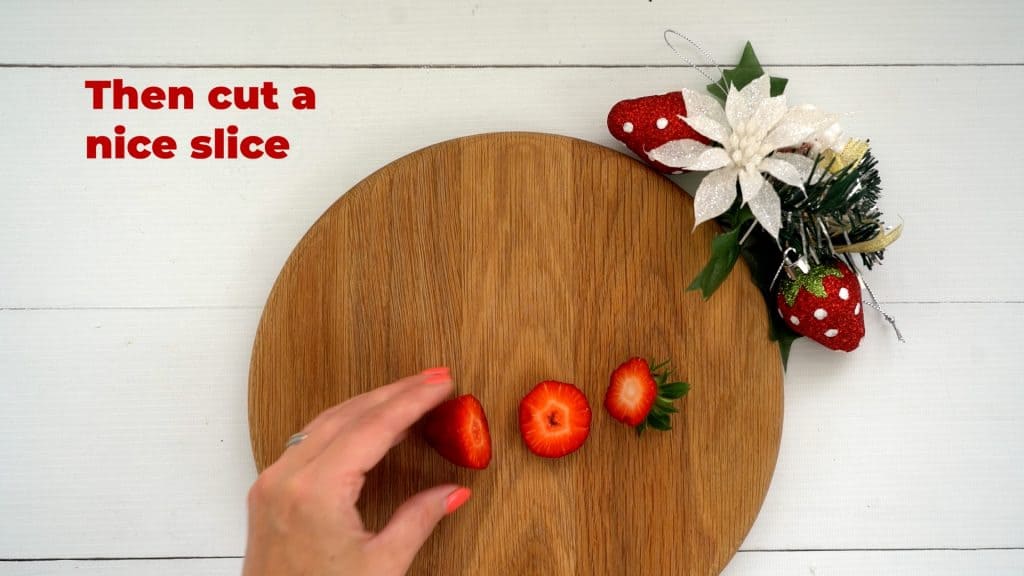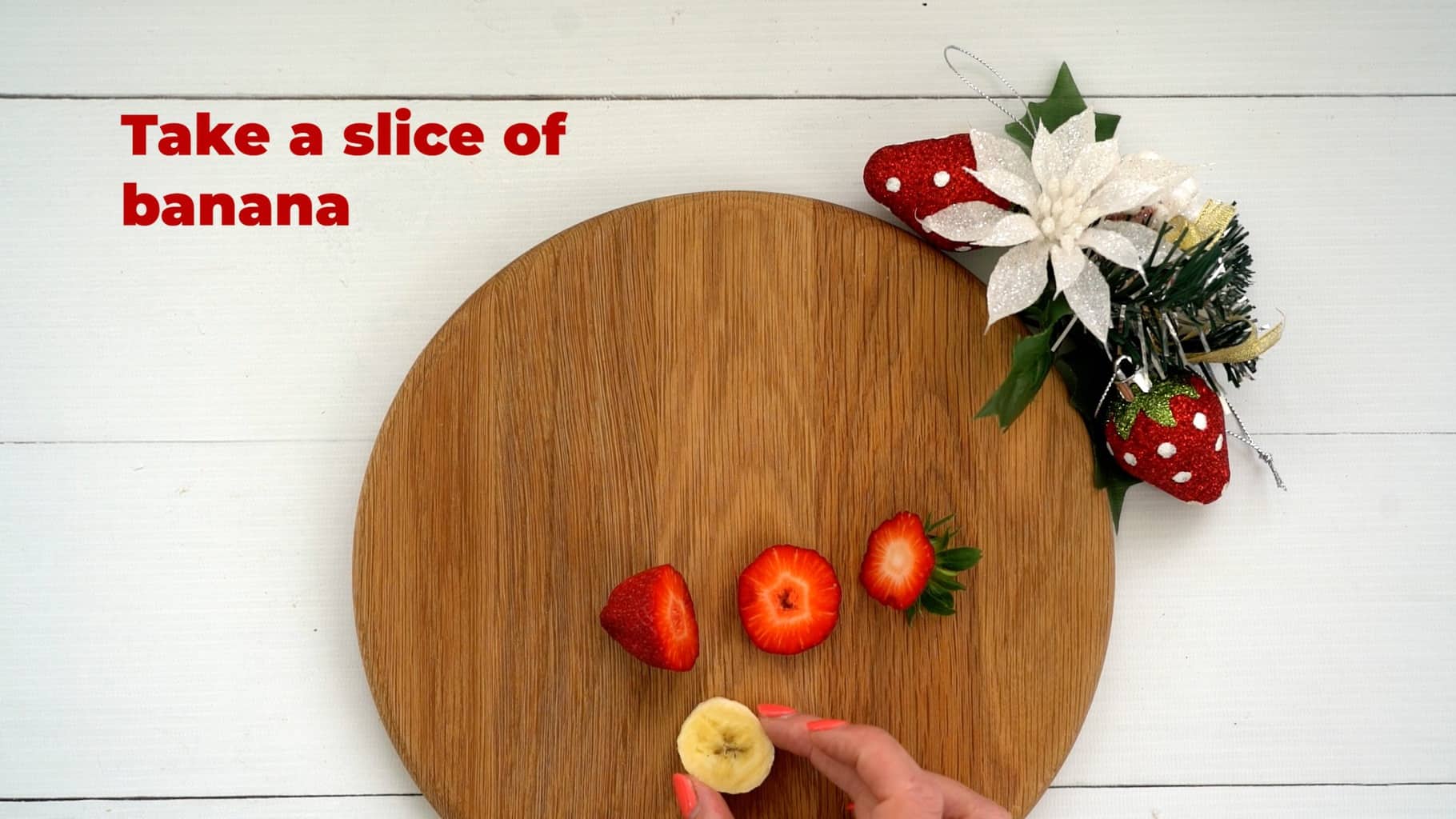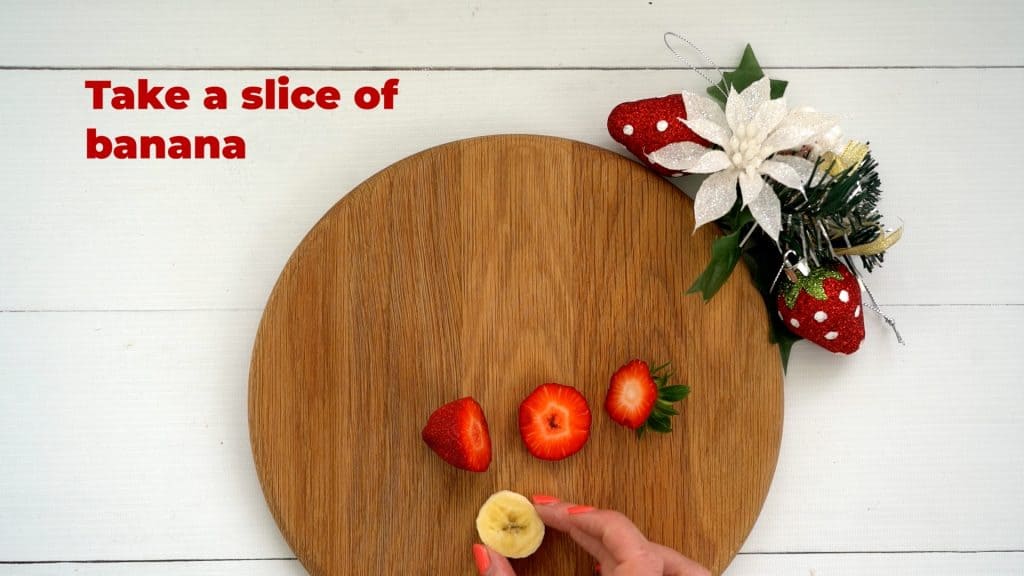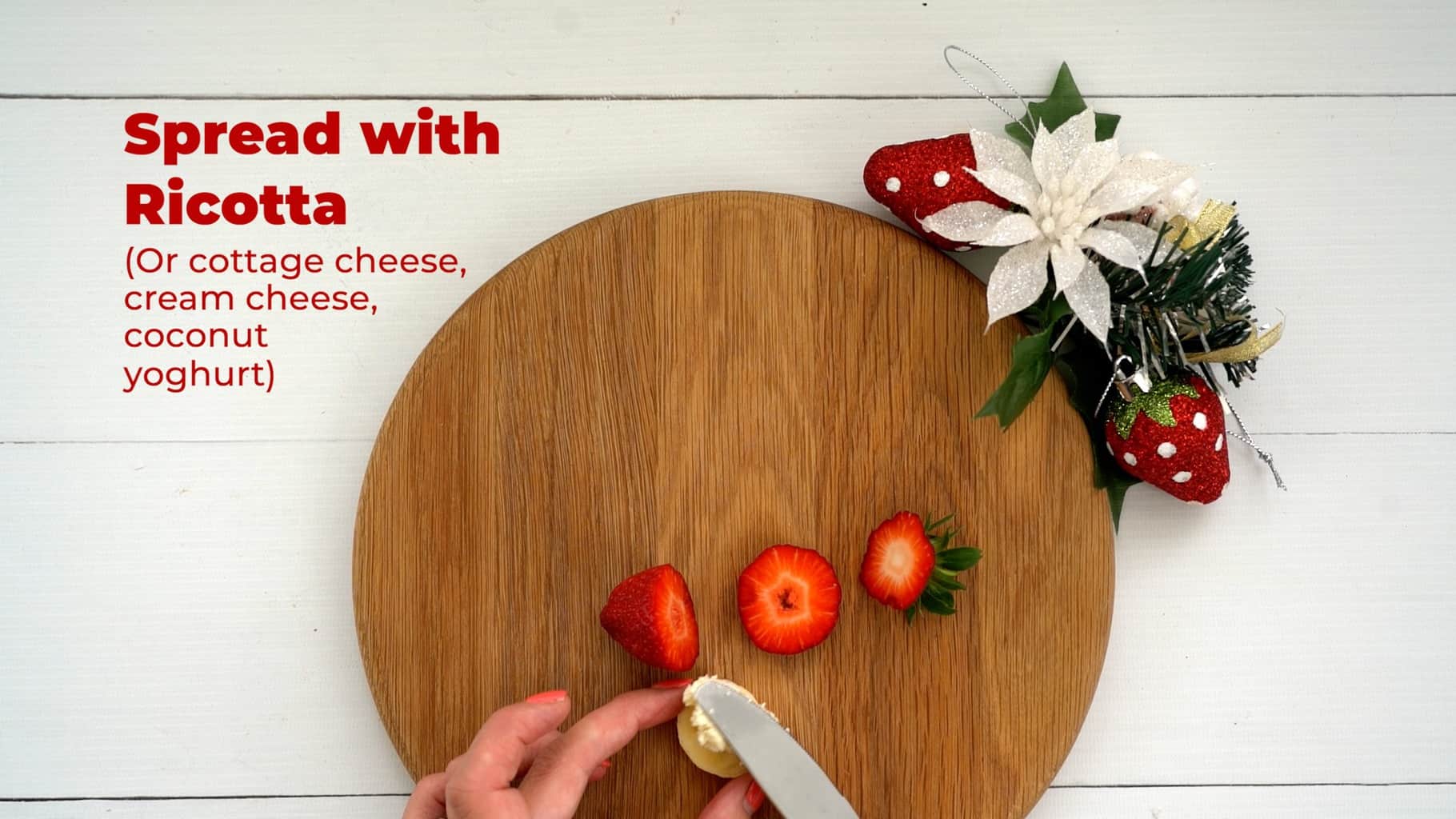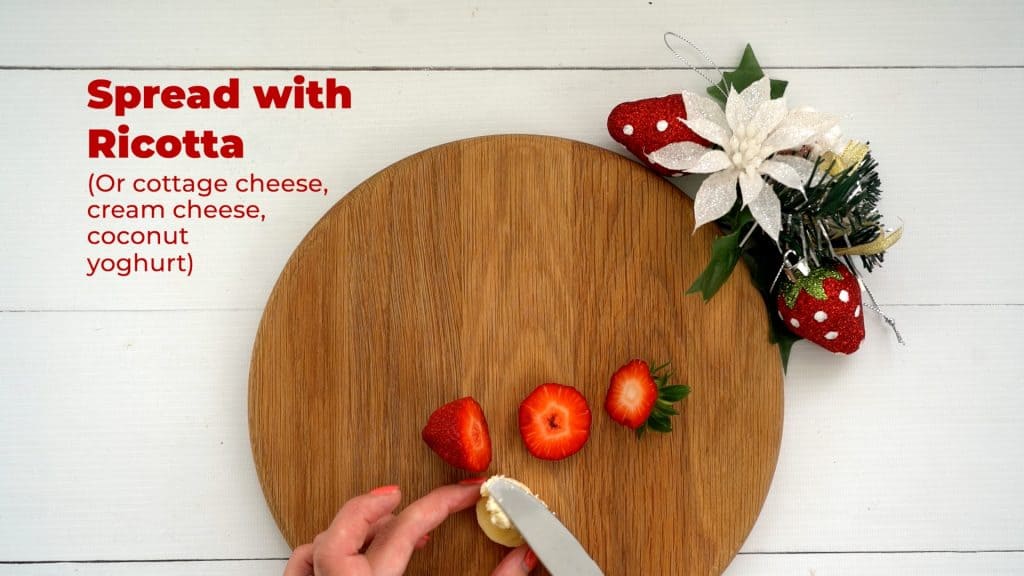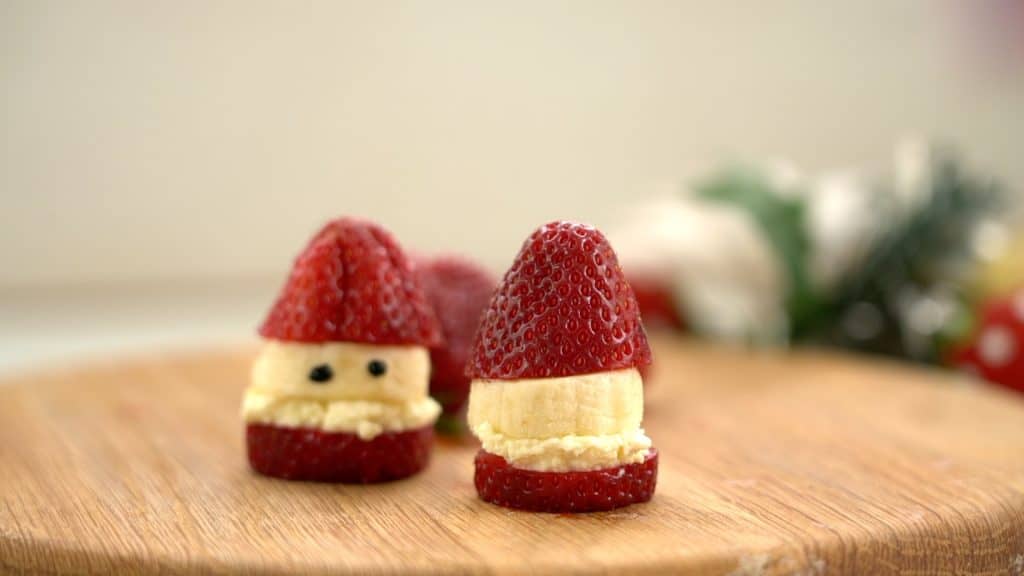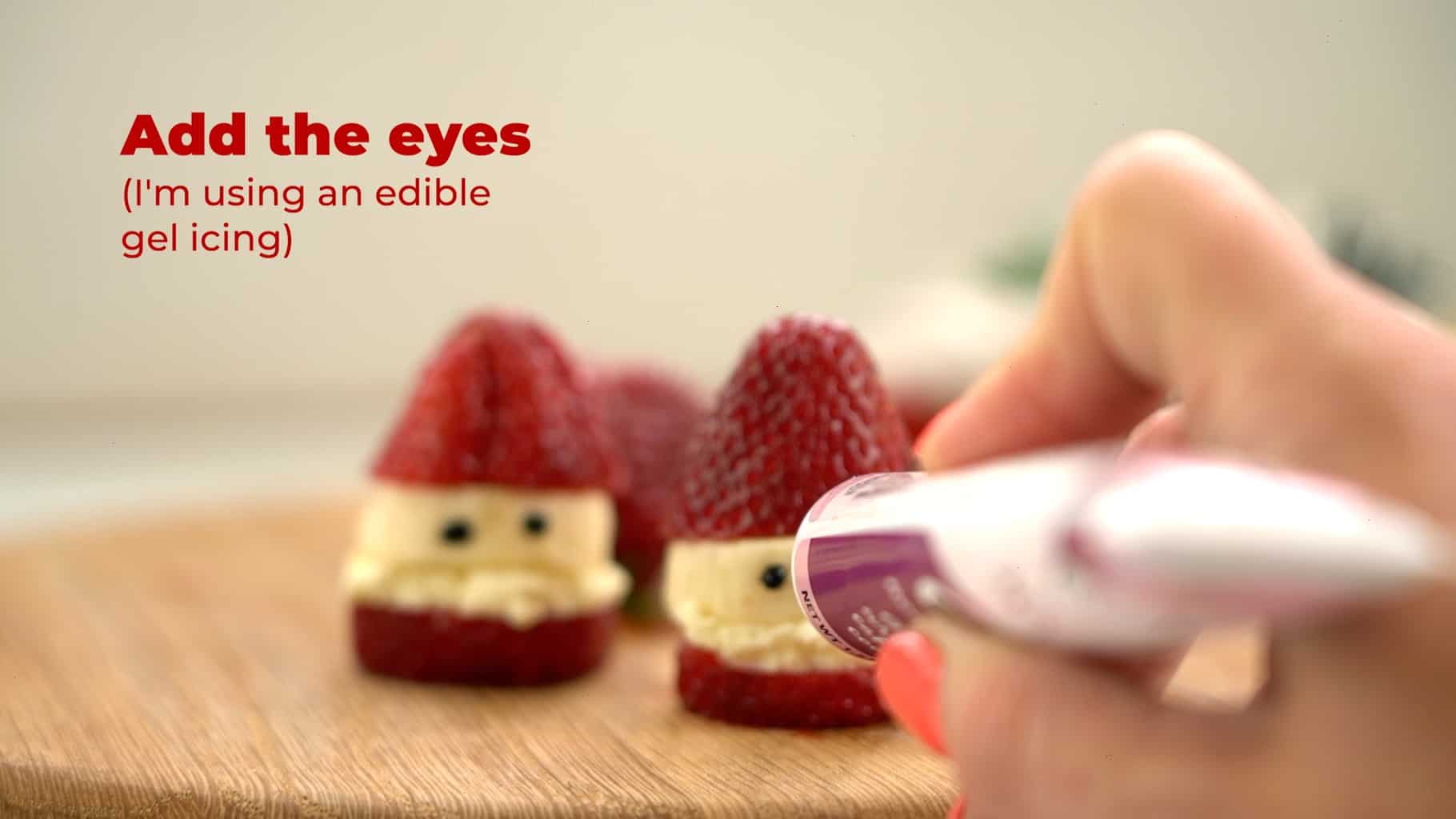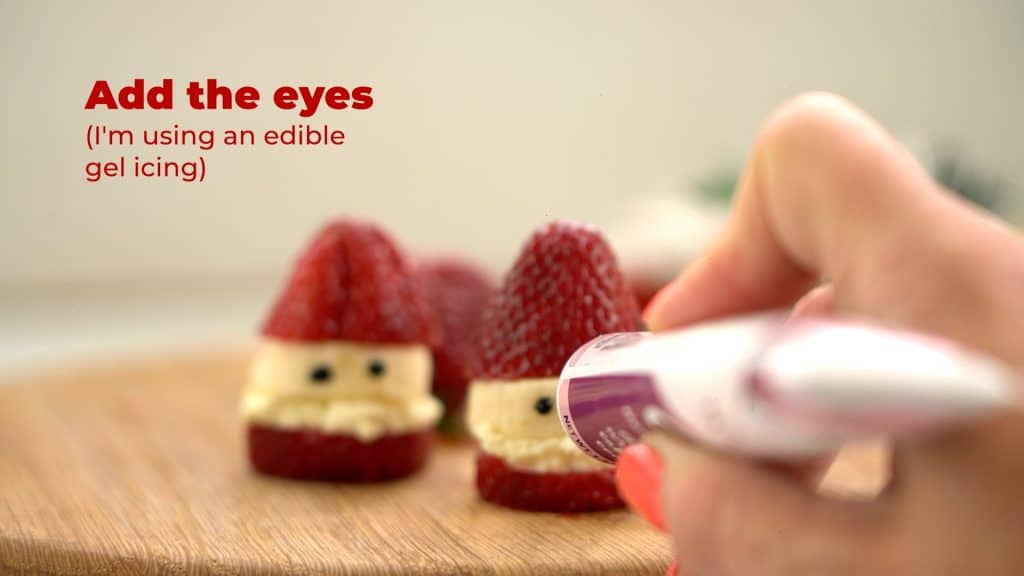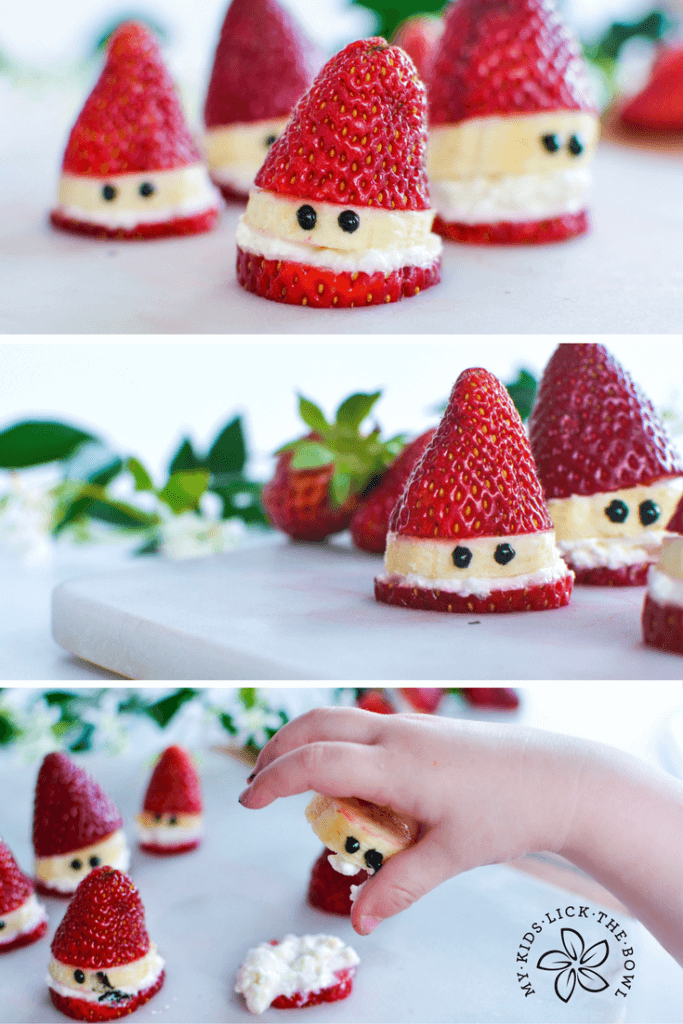 Other Christmas Treat Ideas
Healthy Strawberry Santas
Healthy Strawberry Santas A fun Christmas treat for kids. Easy to make and so cute.
Ingredients
12 Strawberries
1 banana
1/4 Cup Cottage Cheese
Instructions
Take the top off a strawberry (ie the leaves)
Slice a second slice from the top of the strawberry
Slice a disc from a banana
Spread one side of the banana with cottage cheese (relatively thickly, as this will become the beard)
Place the strawberry slice on the serving plate
Add the slice of the banana on top, cottage cheese side down
Take the gel icing pen and add 2 dots on the edge of the banana slice to look like eyes
Place the remaining part of the strawberry on top as the hat
Repeat for as many Santas you wish to make
Notes
I purchased a black gel icing pen to create the eyes
You do not have to use cottage cheese, that is what I had to hand but the recipe will work with anything white and creamy in texture, Ricotta, Cream Cheese, Coconut Yoghurt
Nutrition Information:
Yield:

12
Serving Size:

1
Amount Per Serving:
Calories:

19
Total Fat:

0g
Saturated Fat:

0g
Trans Fat:

0g
Unsaturated Fat:

0g
Cholesterol:

1mg
Sodium:

17mg
Carbohydrates:

4g
Fiber:

1g
Sugar:

2g
Protein:

1g
Please know this nutrition analysis is based on the ingredients only, this recipe has not been sent to a laboratory for independent testing