T'is the season, or at least almost the season for these Christmas coconut snowballs. Who am I kidding these coconut snowballs do not need to be reserved just for Christmas they are a perfect allergy-friendly treat for the whole year round.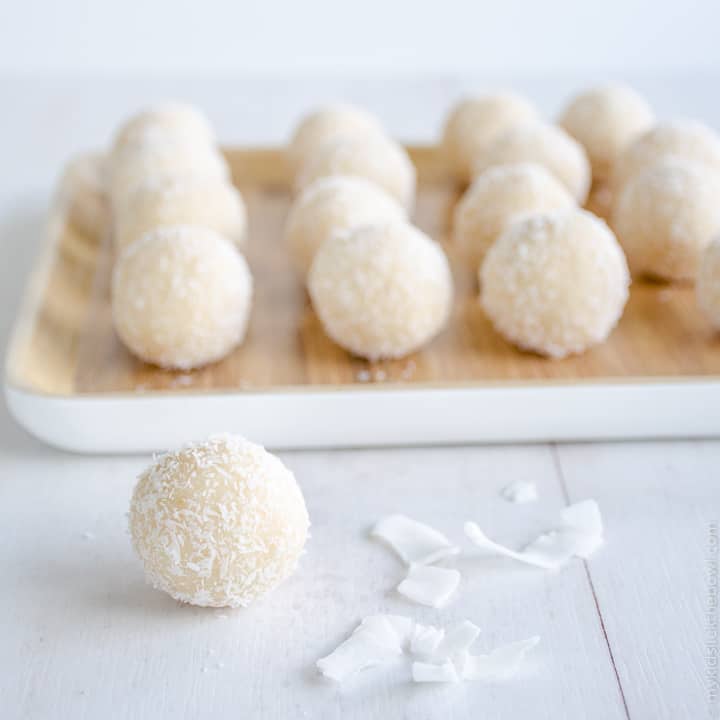 This recipe for coconut snowballs is gluten free, dairy free, wheat free, egg free, nut free soy free and refined sugar-free so pretty gosh darn allergy friendly. Oh and also vegetarian and vegan. I will say though, that even though they are free from everything they are more of a treat than an all the time type snack. But freaking delicious none the less.
Is coconut oil healthy?
I use coconut oil in this recipe because it is so allergy friendly and will solidify in the refrigerator. I'm not actually a believer in the supposed one thousand and one mystical health properties some say coconut oil has, ie I'm not adding it to my coffee to lose belly fat. But I also do not believe it is all bad, I think there are times when it is really useful. But if you asked me what is the healthiest fat, I think I would probably go with olive oil as it is so well researched. But trust me olive oil will not work in this recipe or taste good! I wrote a little on the topic a couple of years ago you can find it here please be aware I wrote this when I had a newborn so although well researched you may find the odd spelling error, the article is on my list to go back and update!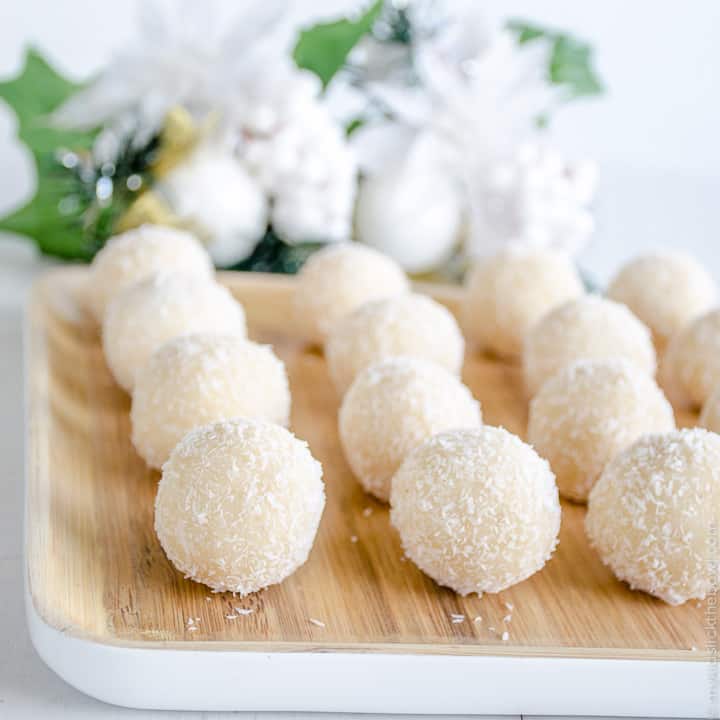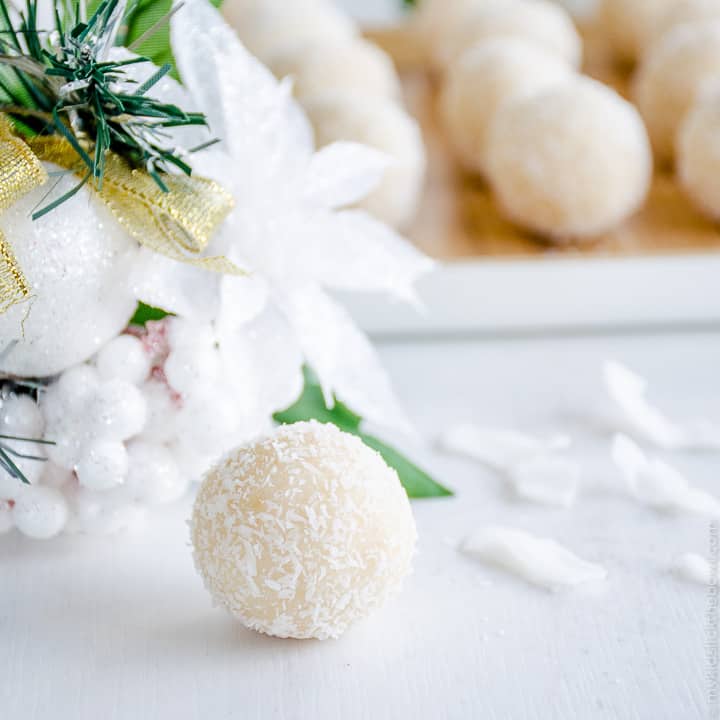 If you are on the hunt for other healthy Christmas treats, these reindeer food carrot oat balls and strawberry Santas are great too!
These coconut snowballs are part of my allergy-friendly recipe collection, these recipes are free from the top 8 food allergens: Dairy, wheat, egg, soy, peanut, tree nuts, fish & crustaceans
This recipe with just a few tweaks transforms into a great Healthy Coconut Ice Slice, perfect for kids to make and an awesome festive treat!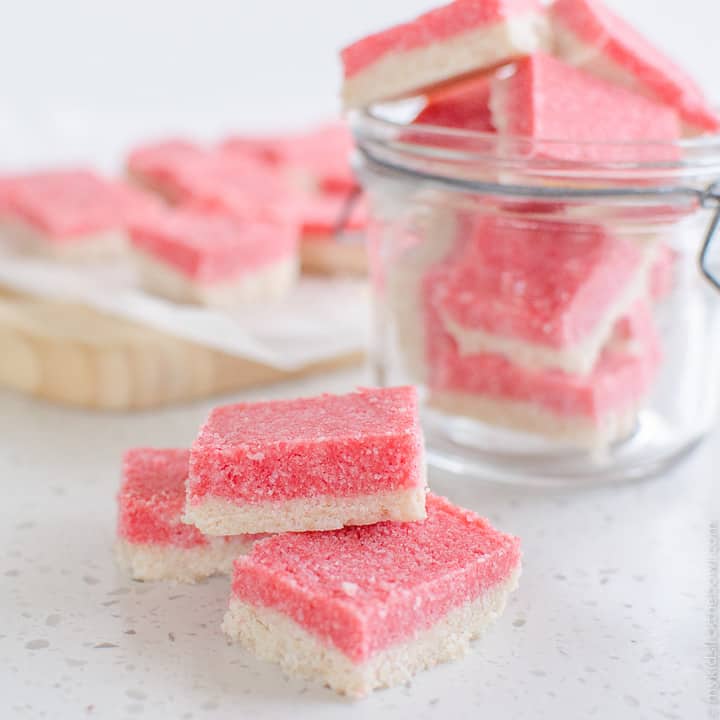 Try the coconut ice slice version here!
Print
Coconut Snowballs
Yield 24 Balls
Ingredients
2 cups desiccated coconut + optional additional for rolling
1 cup puffed rice
50g coconut oil (approx 3 Tbsp)
3 Tbsp Honey
1 Tbsp coconut milk
Instructions
Place coconut, puffed rice and oil in a food processor blitz until very fine
Add honey and coconut milk and blitz until well combined
Refridgerate the mix for approx 15 mins, this makes it easier to roll into balls
Roll into 24 balls (approx 2 tsp fulls of mix per ball)
Roll in additional desiccated coconut if wished
Refrigerate for 1-2 hrs
Serve
Notes
For this recipe to be gluten free check the puffed rice you are using, standard rice bubbles will work in the recipe however they are not gluten-free
If you are not big on the texture of desiccated coconut then don't roll them in extra
Can be stored in the refrigerator for 7 days or frozen for up to 3 months
best served chilled
If you initially refrigerate the mix for too long and they are hard to roll into balls, give the colled mix a quick blitz and it will fix the problem
Courses Snack
Nutrition Facts
Serving Size 1 ball
Amount Per Serving

Calories 80

% Daily Value

Total Fat 6.1 g

9%

Sodium 3.3 mg

0%

Total Carbohydrates 6.6 g

2%

Sugars 2.2 g
* Percent Daily Values are based on a 2,000 calorie diet. Your daily values may be higher or lower depending on your calorie needs.
please note the nutritional information provided is an estimate based on ingredients, this recipe has not been analysed externally for nutritional profile.