Making A Birthday Special When You Can't Have A Party
THIS POST MAY CONTAIN AFFILIATE LINKS.
Have you ever had to cancel a birthday party for a four-year-old? We have, and the heartstrings were truly pulled, when we were left with one sad little boy.
We had the theme, planned the food, got the party games sorted, salvaged the decorations from previous years and then BOOM, I went into labour and the party went out the window.
There are many reasons why you may need to cancel a party, and whatever your reason, it can mean serious disappointment for the birthday child.
(This post has been written Elizabeth Arnott - She is a guest writer on my website. Beth is a mum of 3 living in New Zealand)
We decided to have the party anyway but without the people. With a newborn to take care of we knew we couldn't really go out and it began to look like a sad affair. So, I quickly decided to make this birthday the best one ever. A perfect birthday day, super fun, super easy and hopefully with minimum input from me
So, how do you execute a birthday party with no party?
Firstly, Keep it Simple.
if you haven't bought a cake yet then make the cake the first activity of the day. Start off the day with baking together, crank the birthday music loud and start dancing whilst your cooking.
To keep it simple but also maximise excitement, get the birthday child involved. Two nights before we were meant to have the party my husband and I gave my son three cakes to choose from. All the choices were pre-selected by me, with ease in mind but would look awesome when finished. By giving him the choice, he was super excited and we were winning.
He chose a super easy donuts and sprinkles cake – Baked and decorated together. It was great fun, super messy and an absolute blast.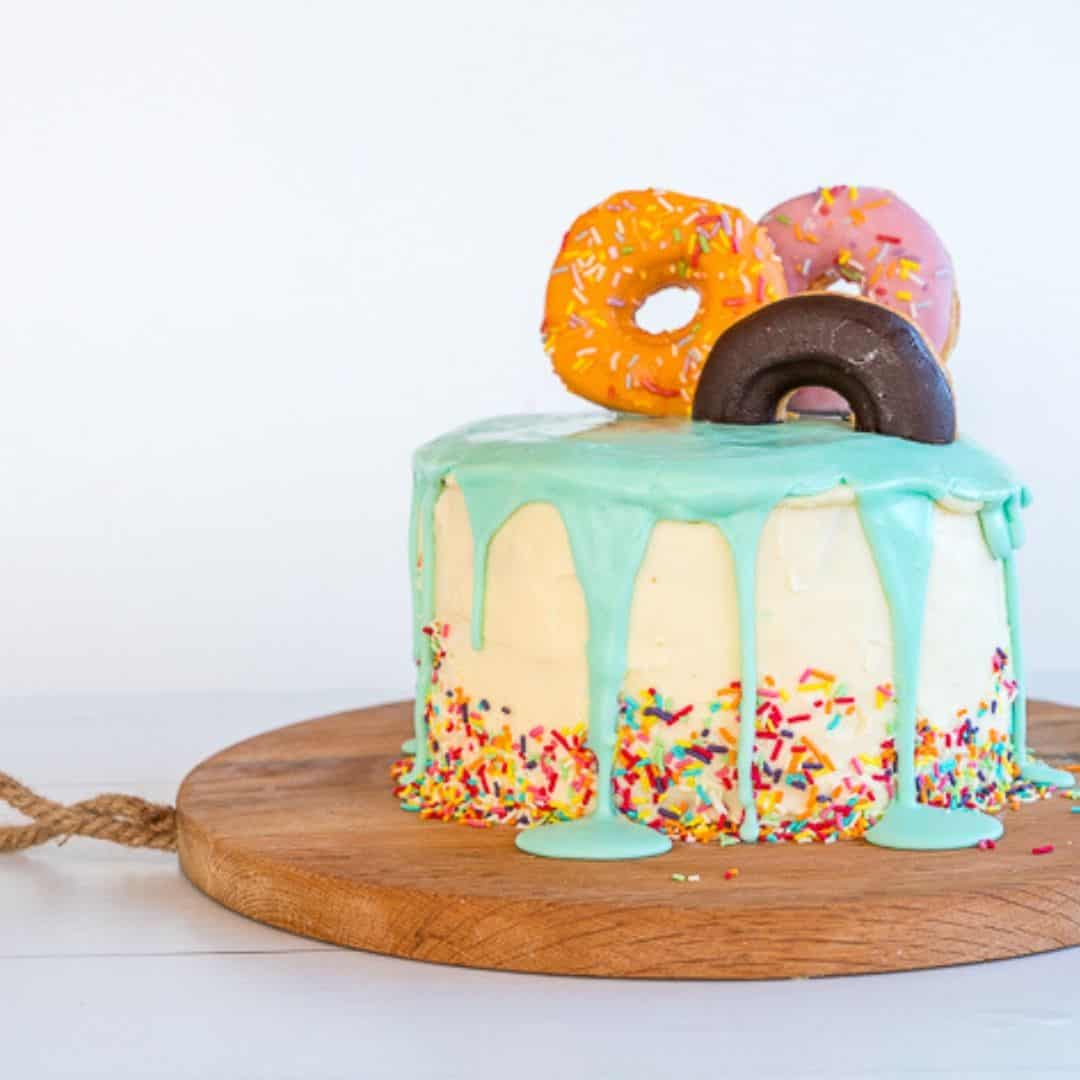 If you already have a cake or can't get to the shops, raid the kitchen cupboard for supplies and change the task. Make cupcakes or mini pancakes. If you have fruit in then you could make fruit monsters instead.
Secondly, Plan a fun activity.
The night before, whilst the kids were sleeping, my husband created a small treasure hunt around the garden and house. He hid a mixture of clues and small treats and toys (ones we already had) to keep both my boys busy for a while, and made sure that there was a fair amount of climbing and fun involved. We have a small inflatable pool and so both my boys had fun splashing in that trying the find clues. They were scrambling under the garden chairs and climbing a tree or two.
We actually did the treasure hunt whilst the cake was baking and before we decorated it. A perfect way to keep the morning going without it being too crazy. We were all still in our pyjamas for most of it.
Some other great ideas for simple at home party games:
Create a toddler friendly obstacle course.

Make a fair ground stall – an adapted coconut stand with stuffed toys as the targets.

Safe Water Play – bobbing for apples (stolen from Halloween but perfect fun) or if you've got them, ball pool balls.

Recreate a scene from the birthday child's favourite movie

. If you can, have a go at building the set and fashion costumes from old clothes or fancy-dress costumes, keep it as simple or as extravagant as you want.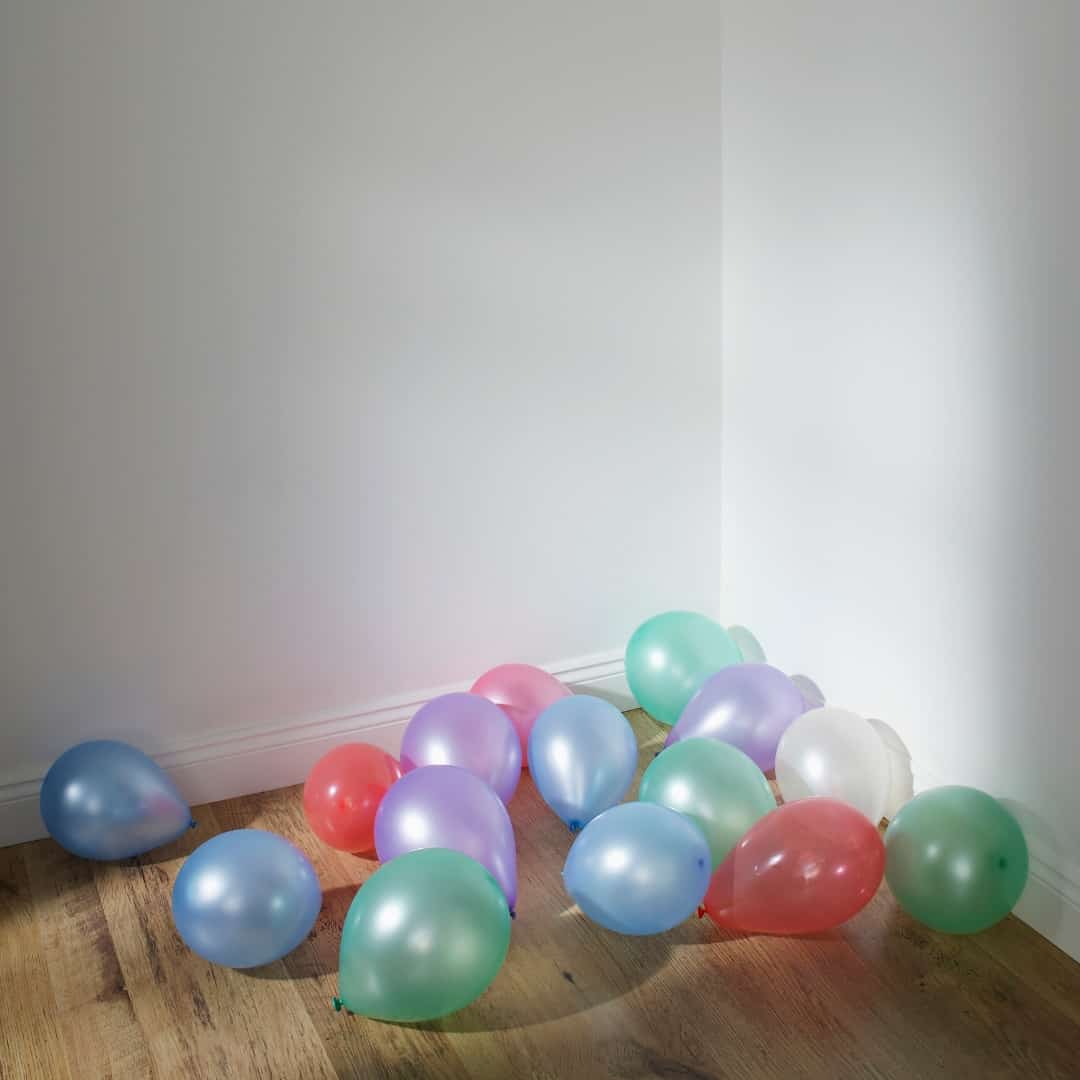 Thirdly, make the decorations an activity.
Our garden has river stones, and so when my two-year-old, myself and the new born took our selves off for a nap, we left daddy and the birthday boy turning stones into super heroes. Ready to use for table decorations at dinner time.
If you don't have stones, then pull out the craft box and anything will do.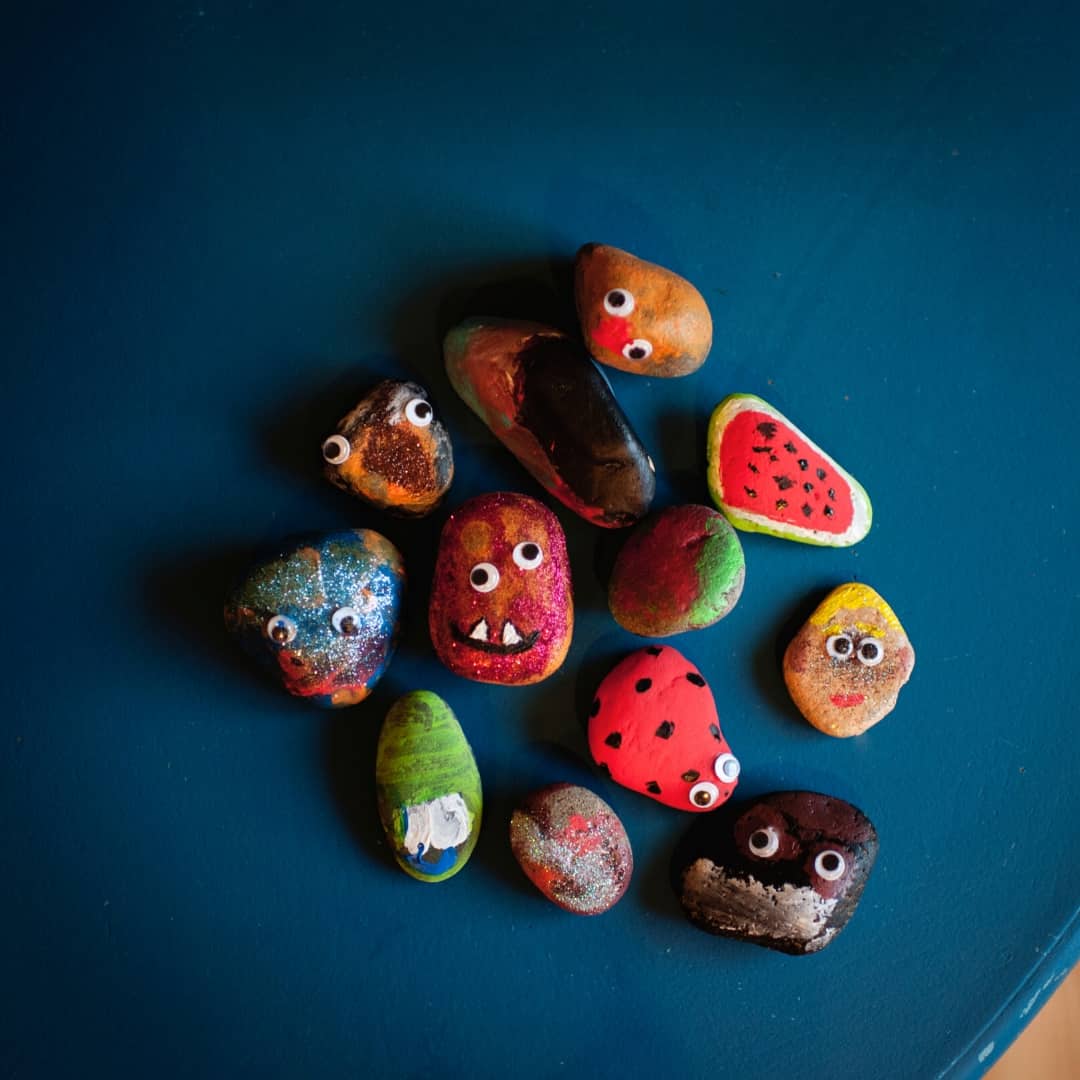 Fourth, include the birthday child in the decision-making process.
My husband and I had decided for the afternoon to give our son control of the activity to do. We gave him three choices;
An hour at the skate park

An hour at the beach

In-home bowling
My son chose a trip to the skate park which was perfect for me. Daddy vanished with the two older boys for an hour, and I got dinner on the go and decorated the table with their river stone decorations plus other bits and bobs from previous birthdays.
It was burgers for birthday dinner with plenty of cake to follow.
If you are confined to the house then the in-home bowling could be a winner. Make the skittles made from whatever is to hand. We played it once with a selection of drinks bottles as the pins and a tennis ball.
Other activities you could do:
If you've got balloons – then indoor balloon hockey with a laundry basket as the goal.

Get out the board games – Jenga is a great one especially if you have littlies and a proper board game would be too much.

If you have more than one child, then you can still play the traditional birthday games like musical chairs or musical pillows!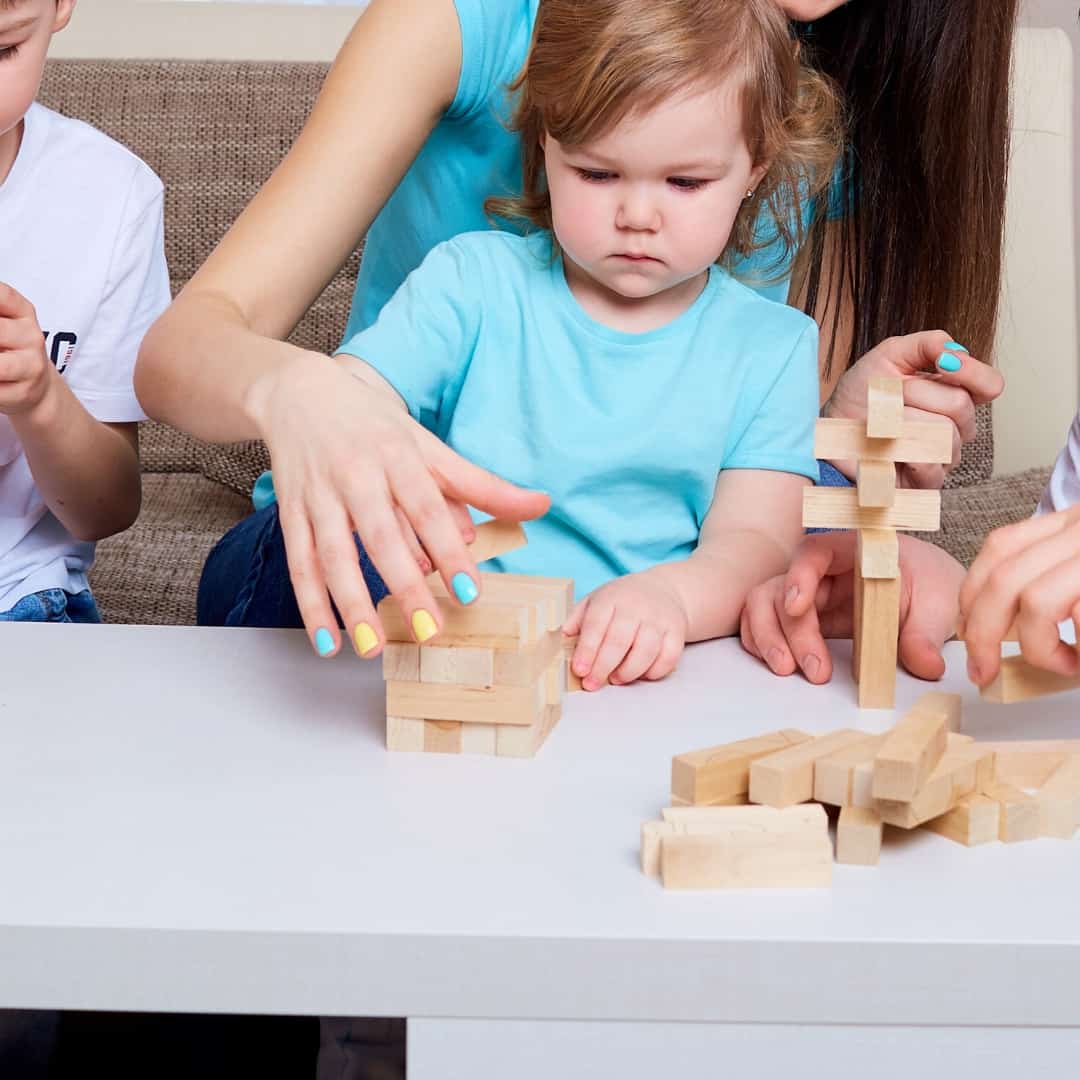 TOP TIP!!
We made sure to spread out the gift giving across the whole day. The grandparents had thankfully posted presents for my son beforehand, so we had a couple to give him throughout the day, which kept him excited.
Fifth, other than for photos – turn your phone off.
I cannot stress enough how having a no phone policy on the day made it one hundred times more enjoyable. With no friends around, it was up to us to be completely present and engaged. It made the world of difference. When I tucked my son into bed that night, I asked him if he had had a great birthday. He said to me, 'mummy, I've had the best day because I've played with you and daddy all day'.
Like I said, Keep it simple.