THIS POST MAY CONTAIN AFFILIATE LINKS.
My website has quite a few cookie recipes these days
Some are quite healthy cookies for kids, while others are more traditional cookies that are lovely to eat but fun to make but not really a nutritious snack.
I, therefore, thought I would put all the healthy cookie recipes in one place! ie right here!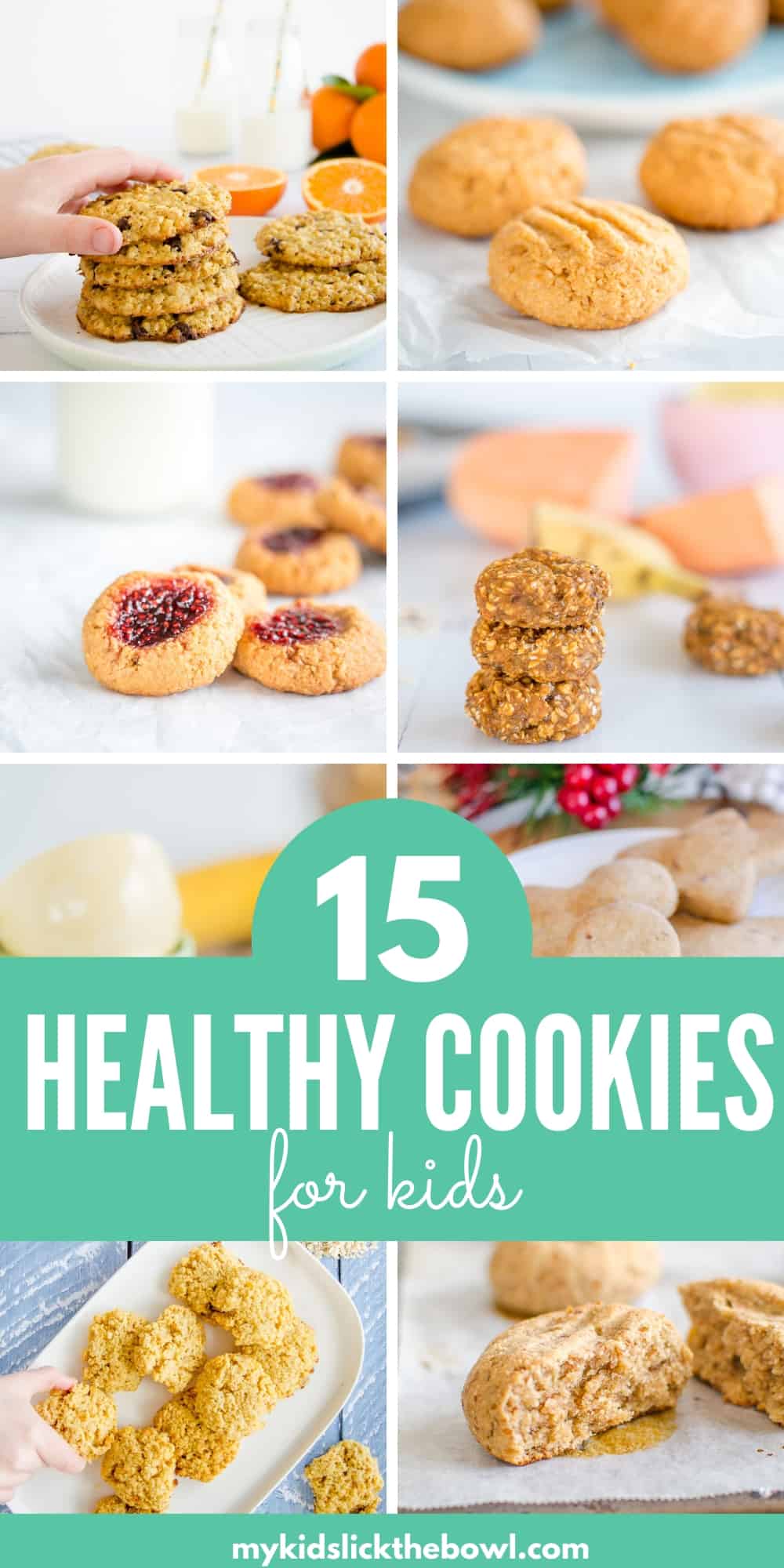 What makes a healthy cookie recipe?
For me, it comes down to 2 things, well maybe 3 at a push
The 2 main things that I use to determine if a cookie is a healthier option is sugar content and fibre content. The goal being low sugar and high fibre
This doesn't mean these cookies contain no sugar, it means that they contain less than traditional cookie recipes. Some of the cookies in this collection are exceptionally low in sugar as they are designed for the littlest members of our family ie babies and toddlers
Where my cookie recipes for older kids are traditional recipes made a little healthier because of little baking hacks to decrease the sugar and increase the fibre.
Many of my cookie recipes contain rolled oats (or oatmeal depending on where you are from. I love baking with oats as they are such a great sustained energy source for kids.
Oh and the third thing that I see as an added bonus in a cookie, is either a good dose of protein or healthy fats, as these things fuel kids for longer.
I, therefore, love recipes that contain nut butter as they provide both protein and fats.
Healthy Cookies For Kids
A collection of low sugar high fibre cookies for kids that are easy to make