This Anzac Biscuit recipe is one of the most made recipes in my house. Mainly because it is so easy and made with basic ingredients that I always have on hand in the pantry. Oh, and also because it's a recipe my kids can make… and they LOVE to bake!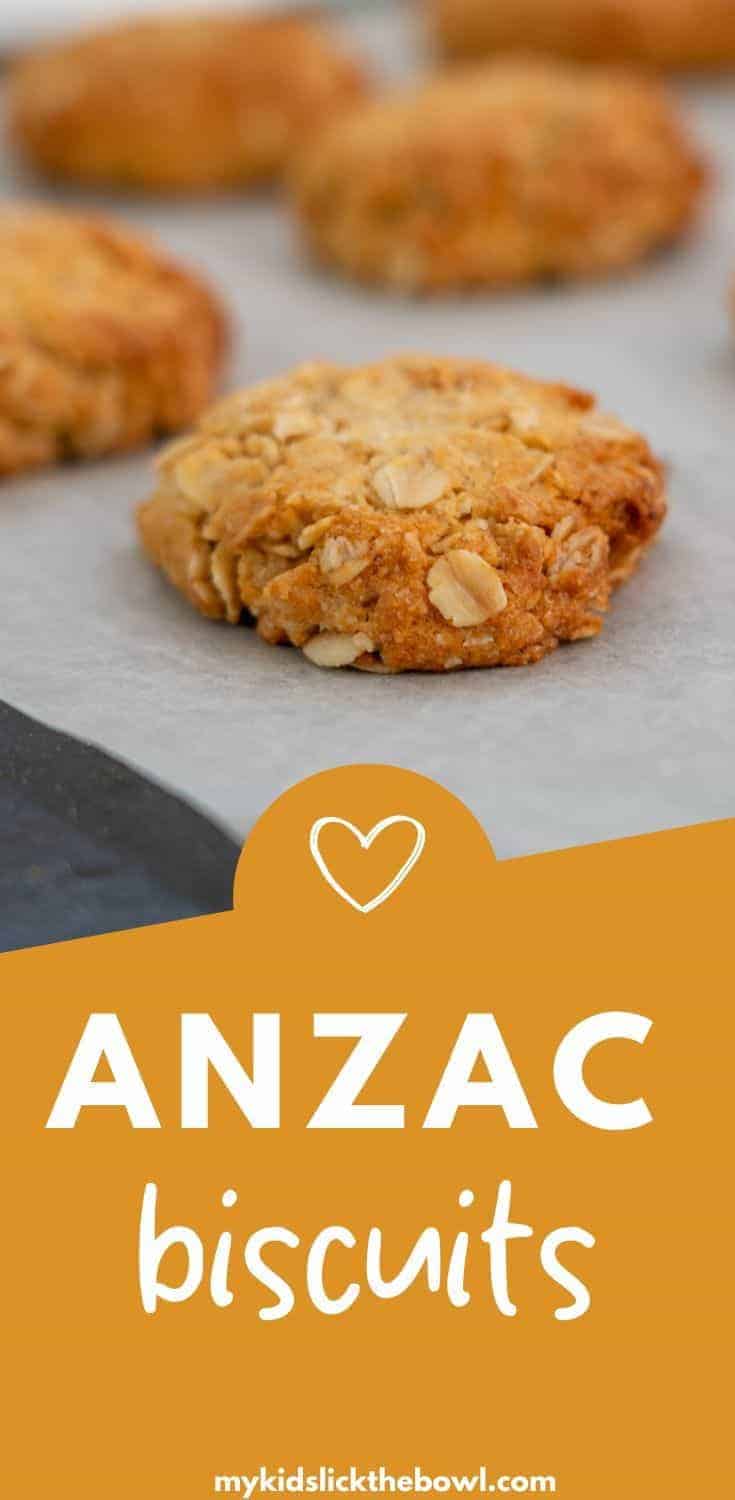 Healthy Anzac Biscuits?
I put a question mark after this as it's something that is really difficult for me to say. "Healthy" is quite a subjective word. My "healthy" may be quite different to your "healthy".
For me, eating "healthy" is more than just about the nutrients and the ingredients. I think kids learning to cook is a healthy behaviour, and anzac biscuits are the perfect recipe for kids to make. So that gives these anzac biscuits a tick in the healthy column from me!
As far as sugar content goes, this Anzac biscuit recipe is pretty low in sugar compared to most, ¼ cup of sugar + 1 Tablespoon of golden syrup. There is 3 times more oats than there is sugar, so I think that is pretty good for a cookie.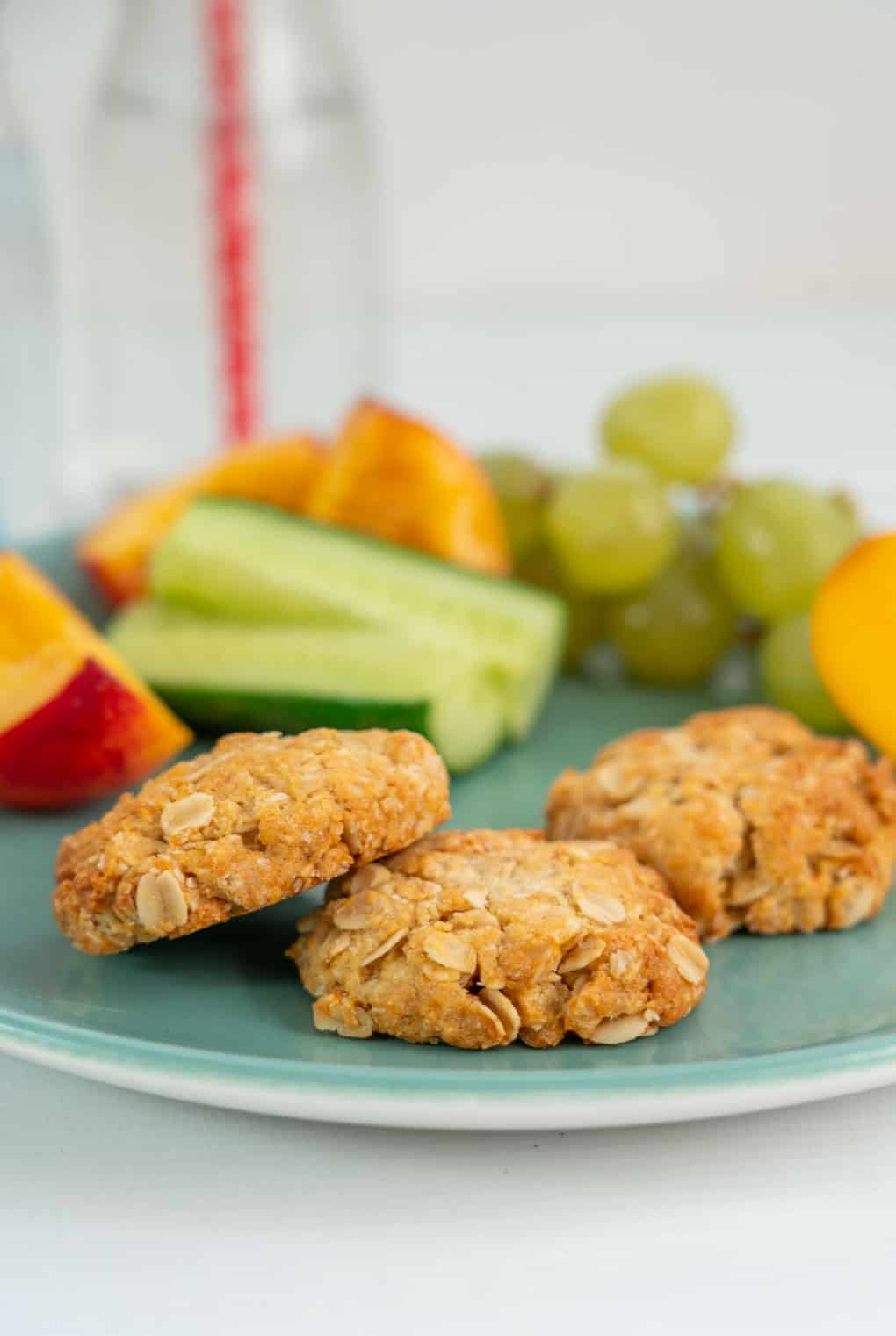 The history of Anzac biscuits
My understanding, and please forgive me if I am wrong…
I believe Anzac biscuits originated during World War 1. When Australian and New Zealand women made these (or very similar) cookies to send to Husbands, Brothers, Uncles and Relatives fighting in the war.
Anzac biscuits have a relatively long shelf life compared to many biscuits which means these cookies travelled well to troops on the other side of the world
If you are an Australian or Kiwi (I'm a kiwi, by the way, born in the Waikato, currently living in Tauranga) you will know what ANZAC stands for
If you are one of my readers from the northern hemisphere you may not have come across this acronym before
ANZAC stands for Australian New Zealand Army Corps. This Army Corps formed during World War 1 and was made up mainly of New Zealand and Australian soldiers (although I believe from time to time other countries may have been part of it).
The ANZACs fought in the Galipoli campaign and on the 25th of April each year we commemorate these soldiers.
ANZAC biscuits get made all year round, but many people see out a recipe to make Anzac biscuits on Anzac Day, 25 April.
Soft or Crunchy Anzacs
There seem to be 2 distinct camps when it comes to Anzac biscuits, those who like them crunchy and those who like them chewy and soft. I am camp soft Anzac biscuit, as is this recipe.
If you want a crunchy Anzac biscuit you just need to make 3 tweaks to this recipe up the butter by 10g so you have 60g in total, up the sugar to one third of a cup and cook the cookie for slightly longer.
Easy Recipe for Kids
No cake mixer or electric beater is needed for this recipe, just whisk the dry ingredients together.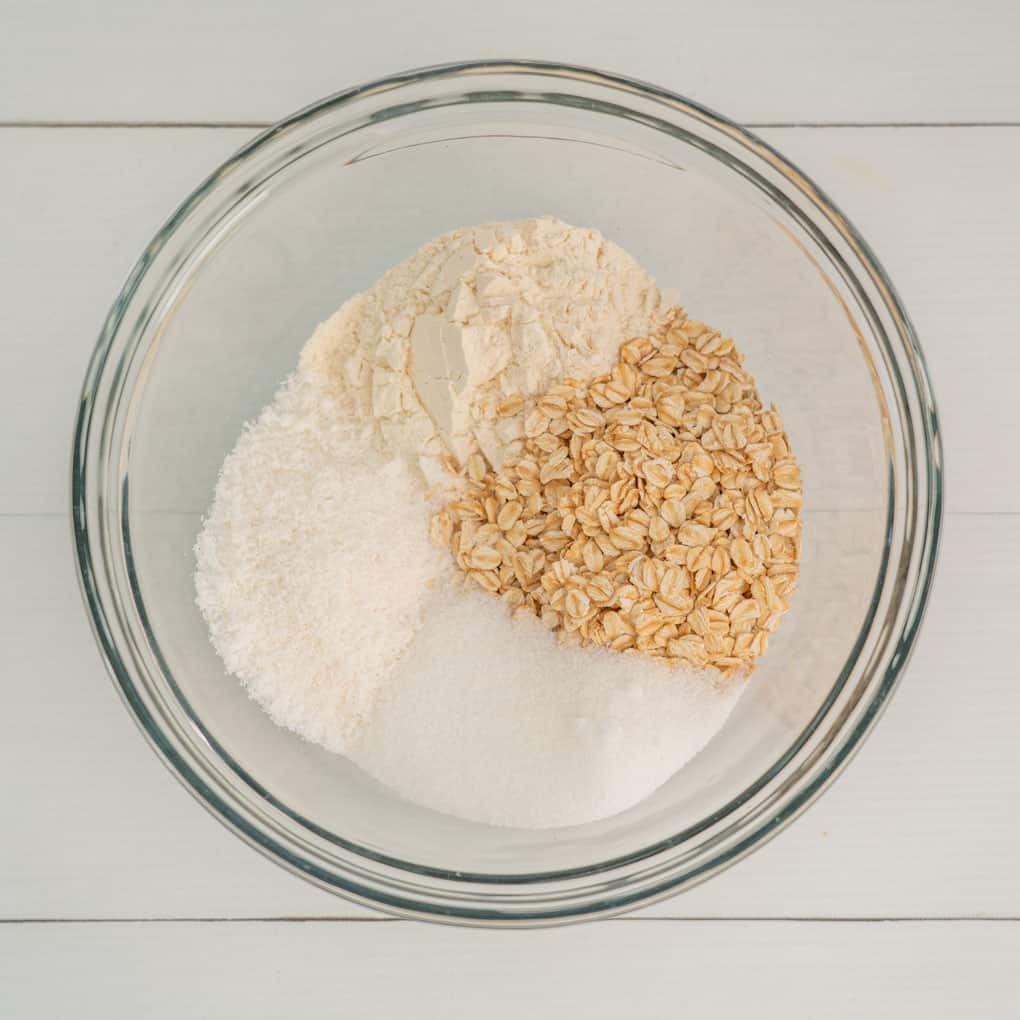 To keep this recipe easy for kids we just melt the butter and syrup in the microwave so that they don't need to use the stovetop. But you could use the stove if your kids are capable enough to manage it safely.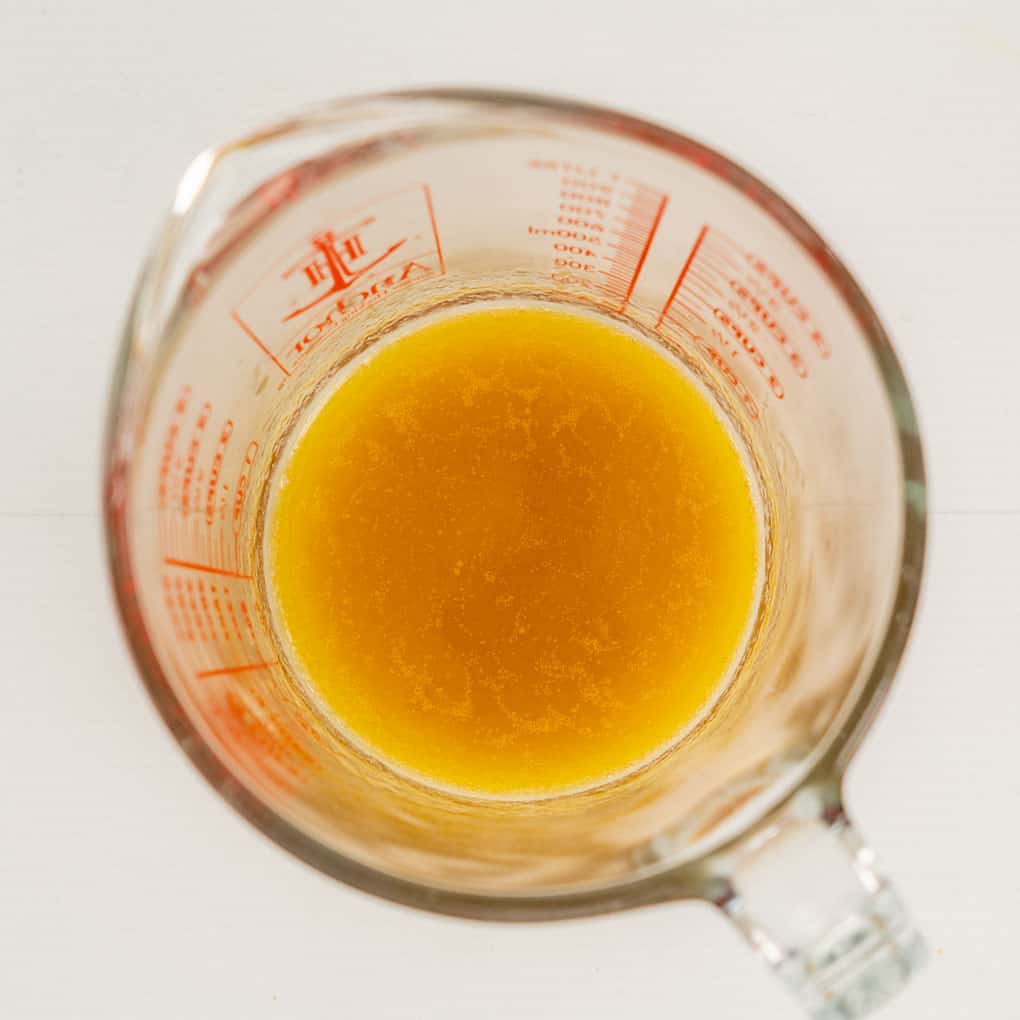 I have also found you can just use cold tap water instead of boiling water for dissolving the baking soda, so that's what we do now, quite a few recipes recommend boiling water but it doesn't seem to be necessary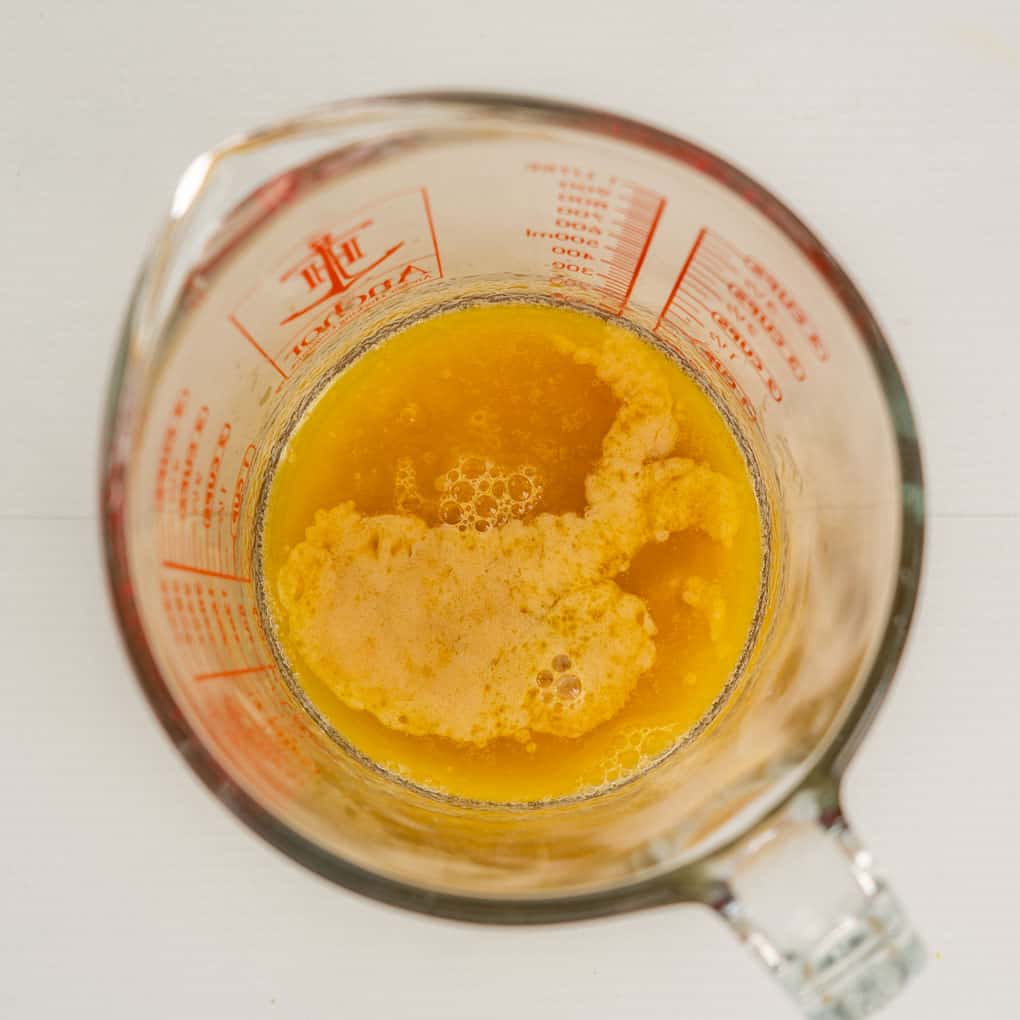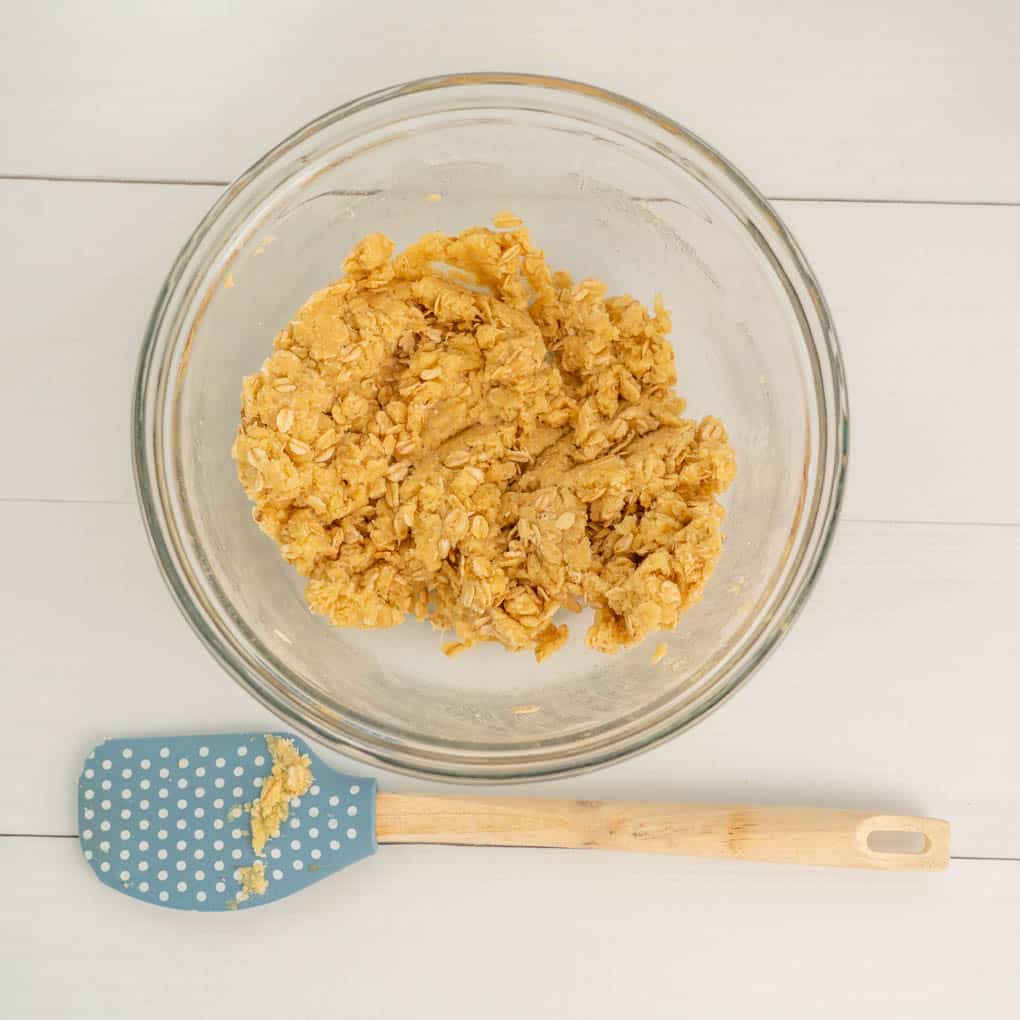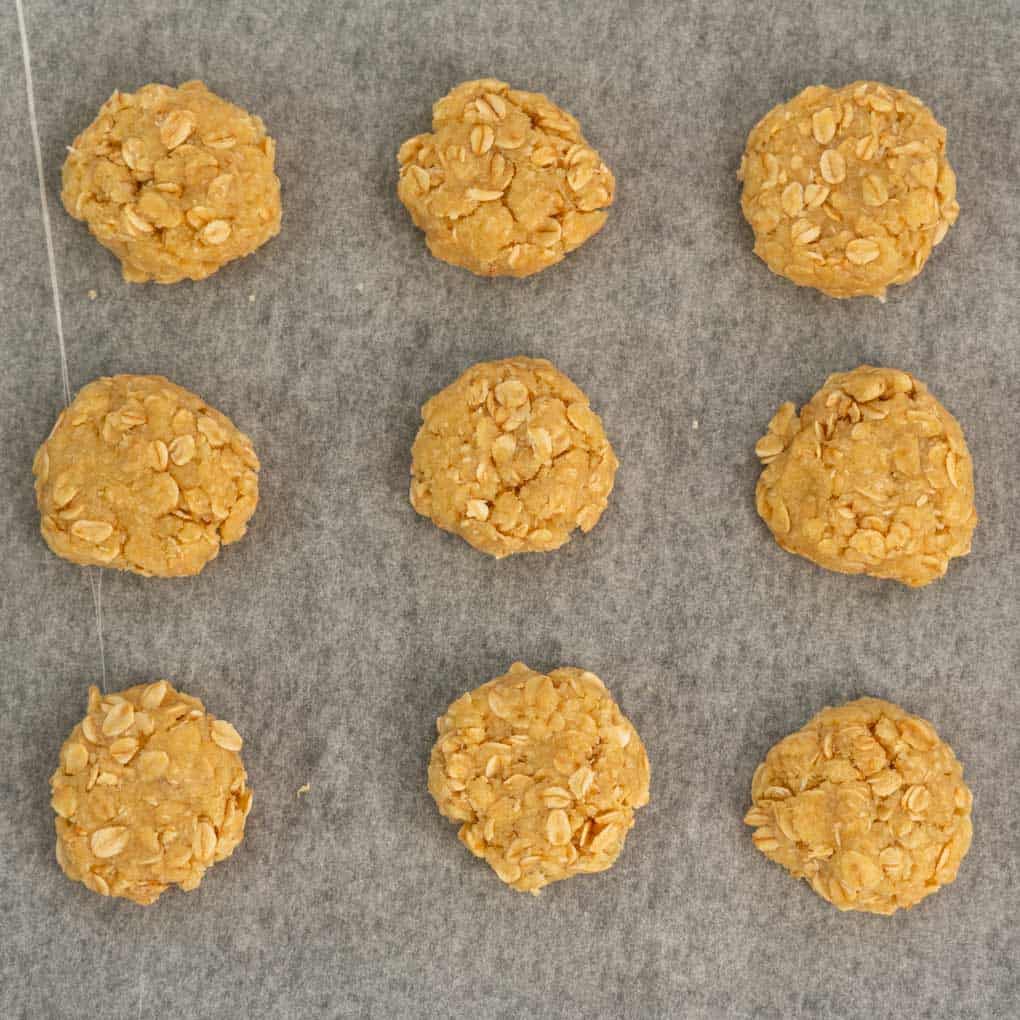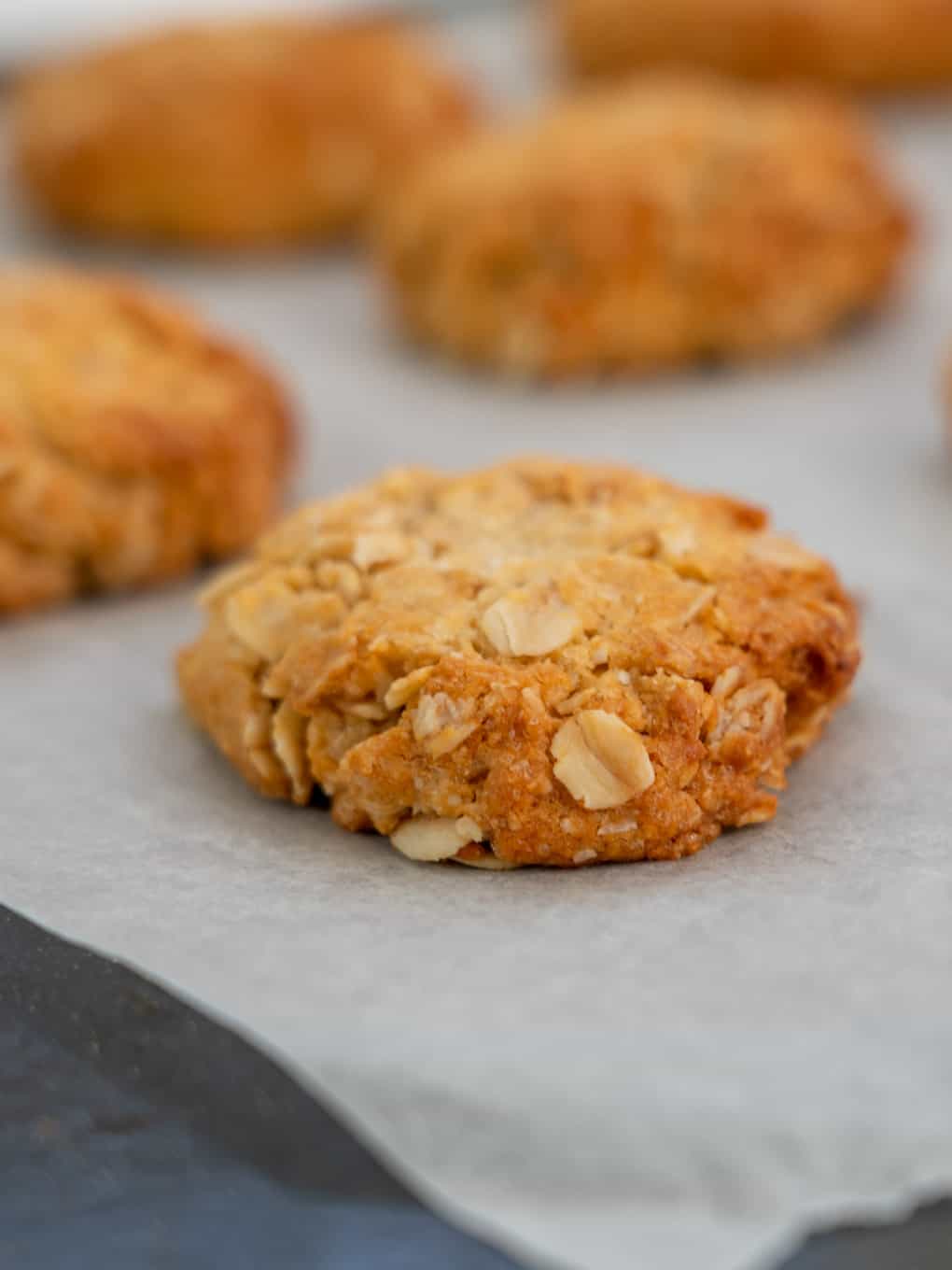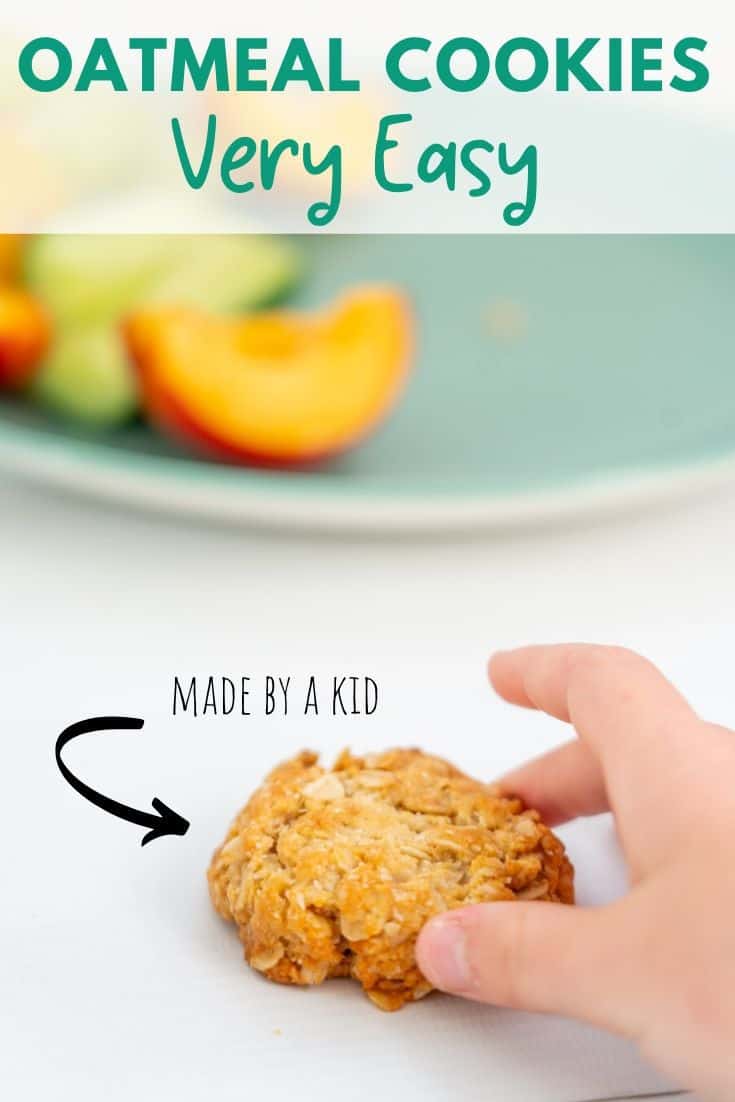 (This Anzac biscuit recipe has been on my website dor a long time, it was one of the original recipes I posted. I have updated and republished the post though, as I had some technical issues when I first started blogging which some of my recipes lost their ingredients measurements. This is all fixed now though.
Easy Oat Cookies
I love including oats into cookie and biscuit recipes because they are such a filling and nourishing grain. This means I have ended up with a bit of a selection of oat-based cookies on my website.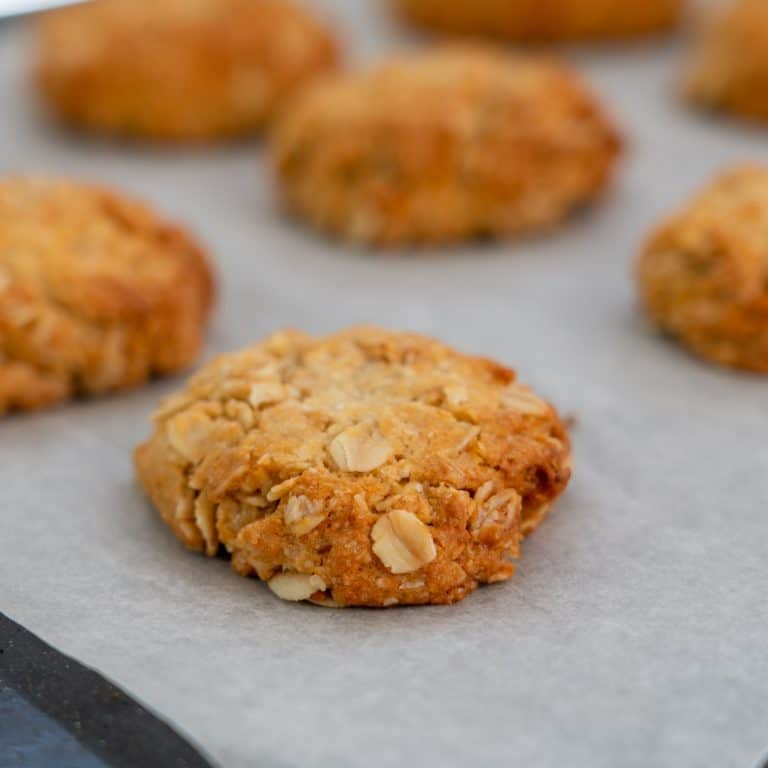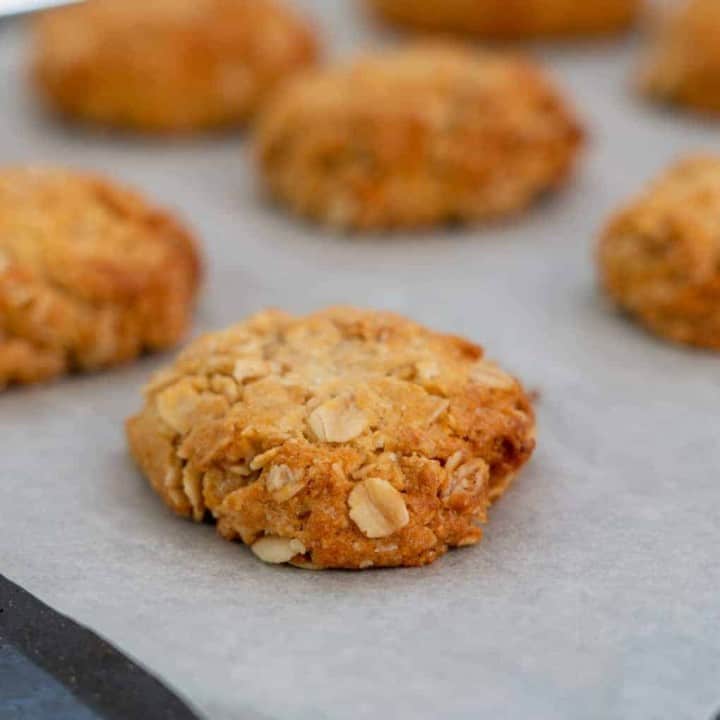 Anzac biscuits
An easy Anzac biscuits recipe, A classic in New Zealand and Australia, a chewy oatmeal cookie perfect to make on Anzac day, or anytime during the year
Ingredients
½ Cup flour
½ Cup desiccated coconut
¾ Cup rolled oats
¼ Cup sugar
50 g butter
1 Tbsp golden syrup
½ tsp baking soda
2 Tbsp water
Instructions
Watch the short recipe video, it was something I put together showing my then 2 year old son making these biscuits. A few small things have changed in the recipe that is now published but the video is still a very good guide, and super cute!
Put the first 4 dry ingredients in a mixing bowl, stir

Melt the butter, this can be done in the microwave, low power to avoid splashing.
Add the golden syrup to the melted butter and stir
Dissolve the baking soda in the water then add this to the butter syrup mix, kids will love watching the butter and syrup foam
Add the butter mix to the dry ingredients and stir
Roll into small teaspoon-sized balls and place onto a baking paper-lined tray
Very gently squish the balls with a fork (a great kids job)
Bake at 180 degrees celsius for around 8-10 mins until lightly golden but still soft in the middle
Lick the spoon
Notes
The recipe above is for a soft texture you can make them crunchy by up the butter by 10g so you have 60g in total, up the sugar to ⅓ (one third) of a cup and cook the cookie for slightly longer.
You can exchange the flour for wholemeal, gluten-free or even coconut flour. All work well
I haven't had great success with this recipe when using margarine, I believe it is because in many margarines the water content can be higher than butter.
Nutrition Information:
Yield:

20
Serving Size:

1
Amount Per Serving:
Calories:

63
Total Fat:

3g
Saturated Fat:

2g
Trans Fat:

0g
Unsaturated Fat:

1g
Cholesterol:

5mg
Sodium:

55mg
Carbohydrates:

9g
Fiber:

1g
Sugar:

4g
Protein:

1g
Please know this nutrition analysis is based on the ingredients only, this recipe has not been sent to a laboratory for independent testing
These photos below are from the original post back in 2015.