Best lactation cookies, I know that is a big call. I'm not sure if these are the best lactation cookies (I'll go on to explain why) but I like them so that counts for something!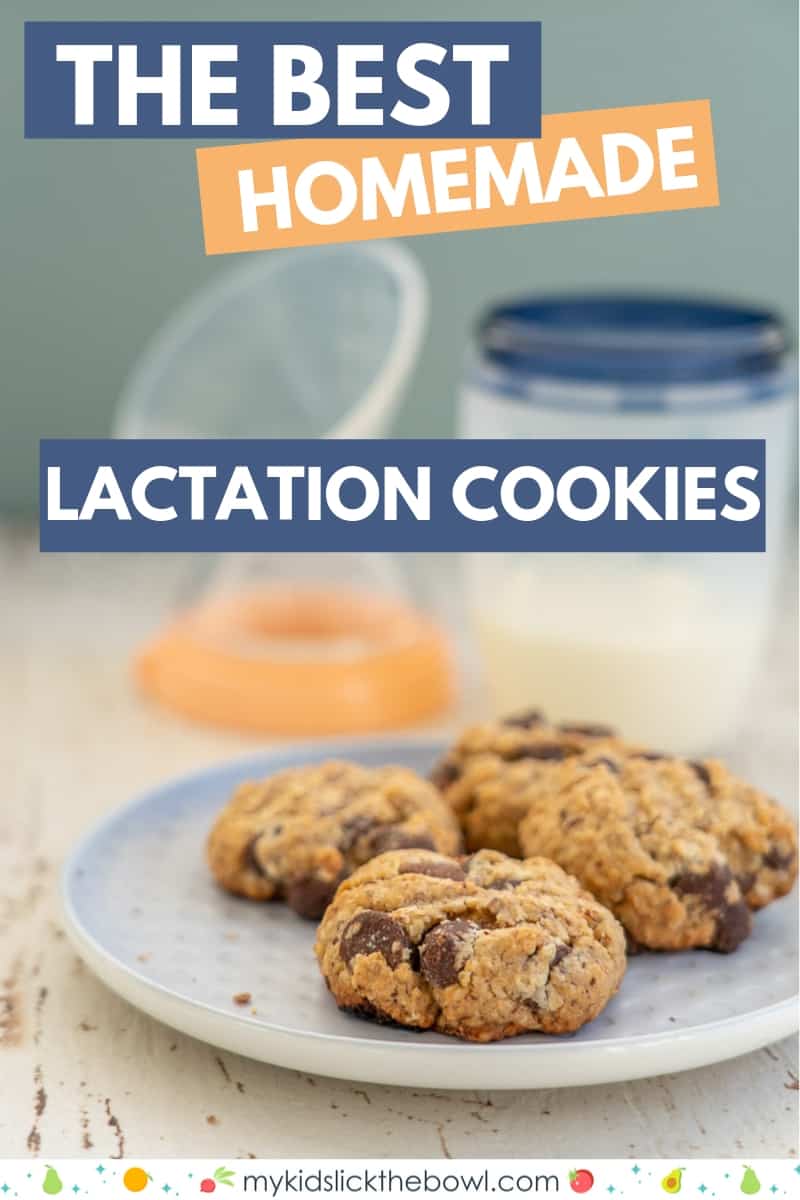 What makes a good Lactation Cookie Recipe?
This is where it gets really tricky, I mean what is a good lactation cookie. I would assume a lactation cookie that increases breast milk production more than any other lactation cookie recipe would be the answer.
This, however, is something incredibly difficult to determine and even lactation cookies I've purchased will have statements on them "results may vary from mother to mother".
Milk Producing Ingredients In Lactation Cookies (galactogogues)
Galactogogues are things known to stimulate milk production. While there is a lot of articles on the internet on possible galactagogues, it seems the scientific evidence behind them is quite limited.
This isn't to say that these specific foods or herbs do not increase breast milk production, but it does mean there aren't clinical trails out there to say that they definitely do. We've done our best to summarise the clinical trials and evidence we could find on breast milk supply and galactagogues you can read the article here.
I would love to know what foods you have heard boost breastmilk production so that I can make sure I look into them in my article.
In the meantime, we do know that breastfeeding mums need more calories/energy/kilojoules than non-breastfeeding mums. The recommendation is they need around 500kcal more per day than a non-breastfeeding mum.
So eating well and snacking during the day is probably a good idea.When we have a new baby though this can be tricky. I know some mums miss meals which I am sure can impact breastmilk supply.
We all know the old adage Sleep When The Baby Sleeps, well for breast milk supply particularly in the early days I think we should try to Eat When The Baby Eats. ie make sure when we sit down to feed our baby we also have an easy to eat one-handed snack on hand. A lactation cookie may well be the answer.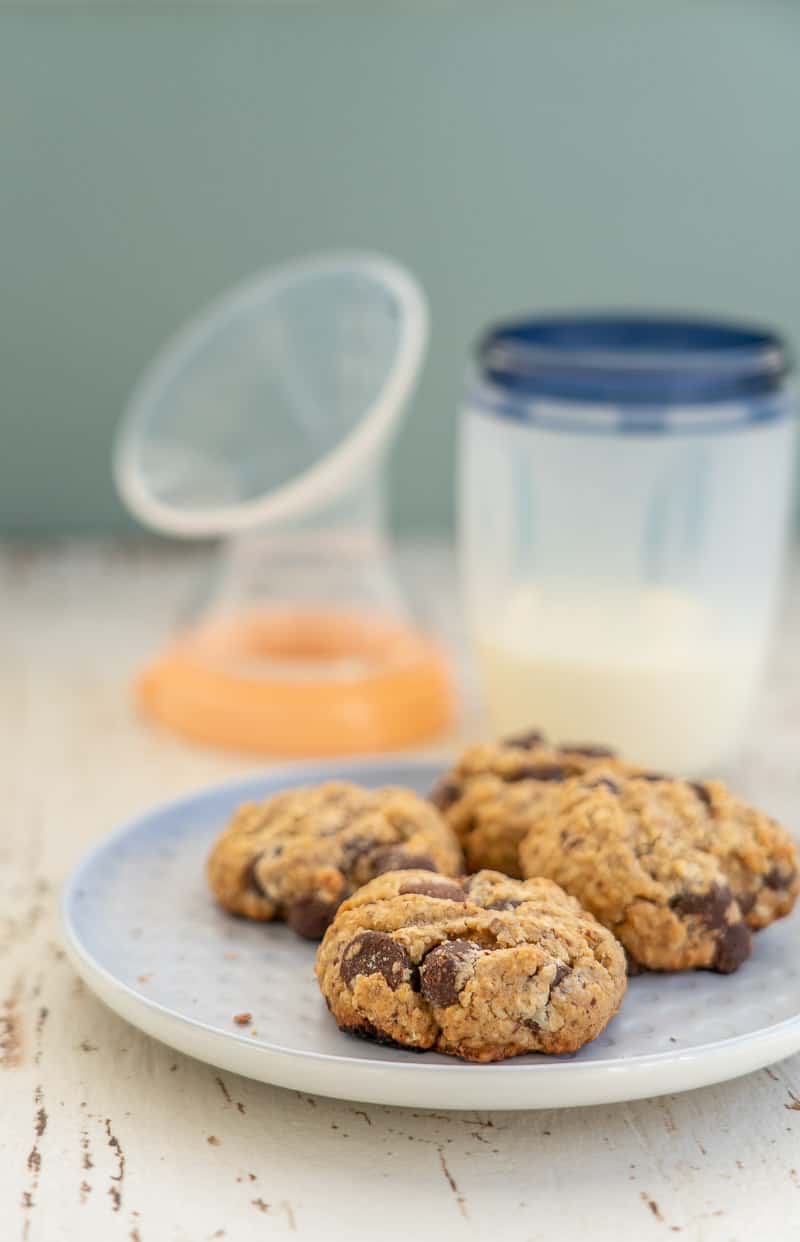 Essential Ingredients For the Best Lactation Cookie
Based on the above, and the fact that there isn't a huge amount of robust research on specific breastmilk producing ingredients then I think the following are good essential criteria for the ingredients of the best lactation cookie
They are high energy and nourishing
They are easy to find
They taste good.
Base Ingredients
The ingredients in my cookies tick all these boxes. We start with a base of butter, sugar and egg, all high energy and readily available. I love the flavour of vanilla in cookies so that goes in!
For the dry ingredients, I've gone with lots of oats, I love oats as they are nourishing, cheap and relatively unprocessed.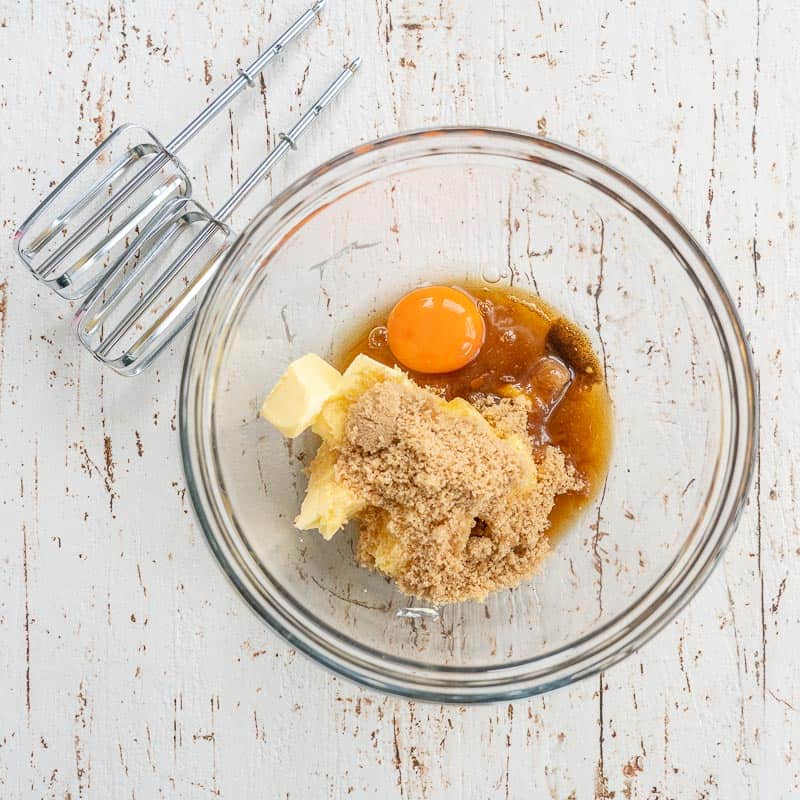 Potential Galactogogue Ingredients
I use LSA which provides healthy fats, protein, and fibre. LSA is a mix of Linseed Sunflower Seeds and Almonds. I regularly see flaxseed recommended as a potential galactagogue (as I've said so far I haven't seen a lot of science to substantiate this, but that's not to say that flaxseed doesn't boost breast milk production.)
But anyway, Linseed and Flaxseed are the same things, the names can be used interchangeably. LSA is an easy ingredient to find, in New Zealand, it's in all supermarkets where ground linseed or flaxseed is harder to find. The Macro LSA mix from Countdown I used is 50% linseed.
The last potential galactogue I used was brewers yeast. Brewers yeast is high in protein, iron, zinc, magnesium and chromium, B vitamins and is also a probiotic. So even if it doesn't conclusively stimulate breastmilk production it has a lot of nutritional things going for it. It does have 2 drawbacks though.
It's quite hard to find. Well, hard in that it's not in my local supermarket so I have to venture a little further afield to a health shop, and
It has a bitter taste so you do need to balance its nutritional positives with making sure the cookies don't just taste terrible. A good dash of chocolate chips helps with this to some degree though!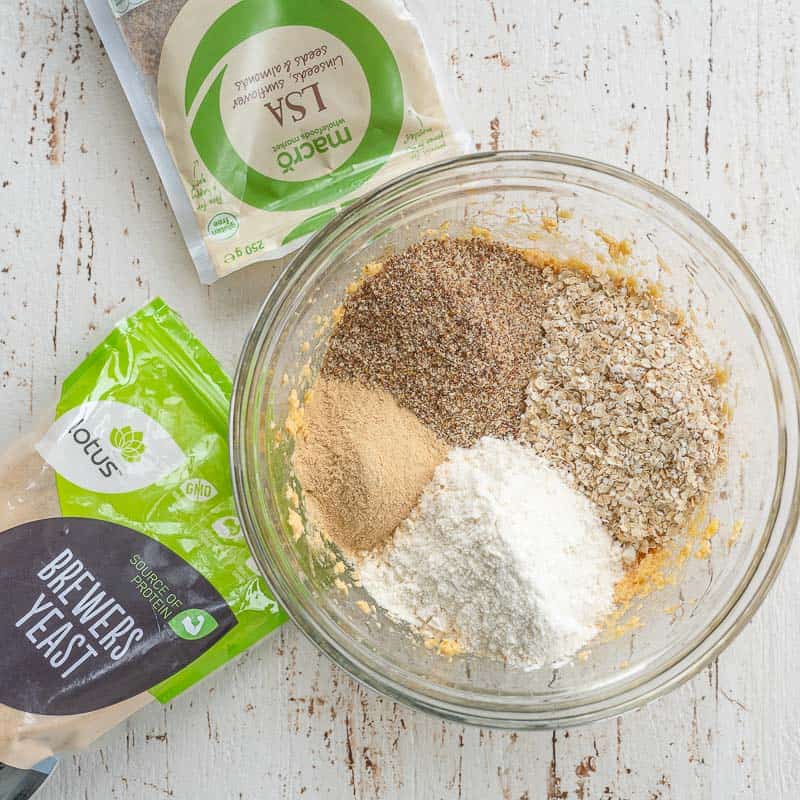 Can non-breastfeeding adults and children eat lactation cookies?
Absolutely there are no ingredients in this recipe that will cause any problems for non-breastfeeding adults (ie husbands or children).
The brewer's yeast does make them a little bitter so your child may or may not like that taste, my kids were fine with the recipe when it had one tablespoon of brewer's yeast.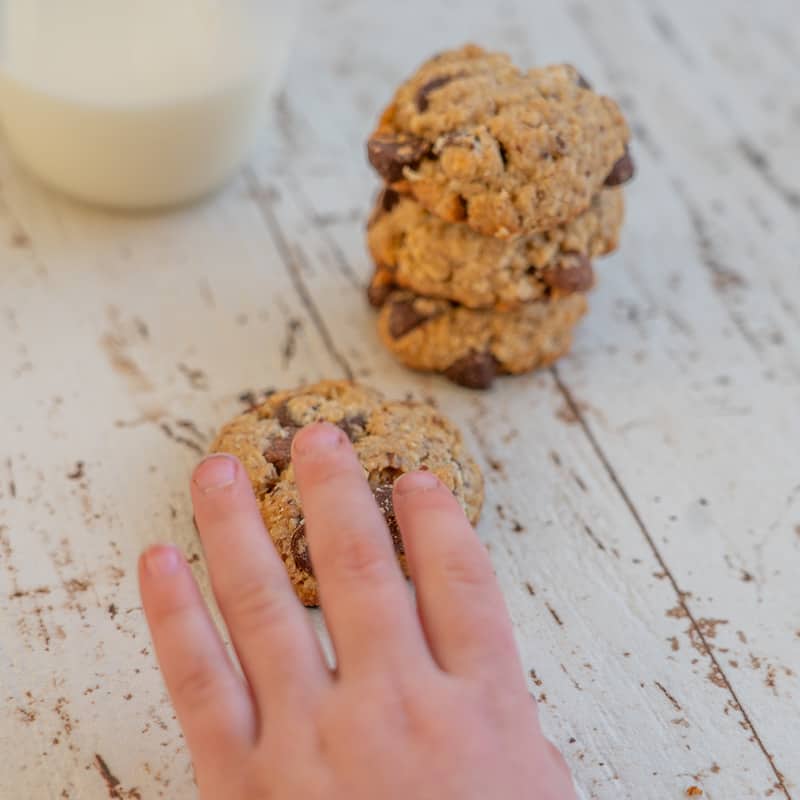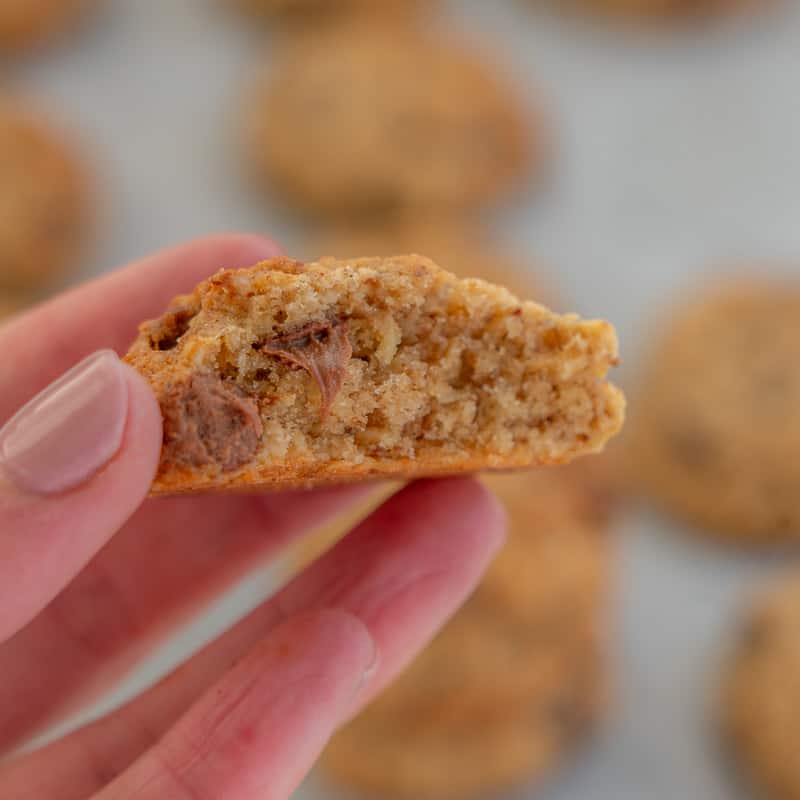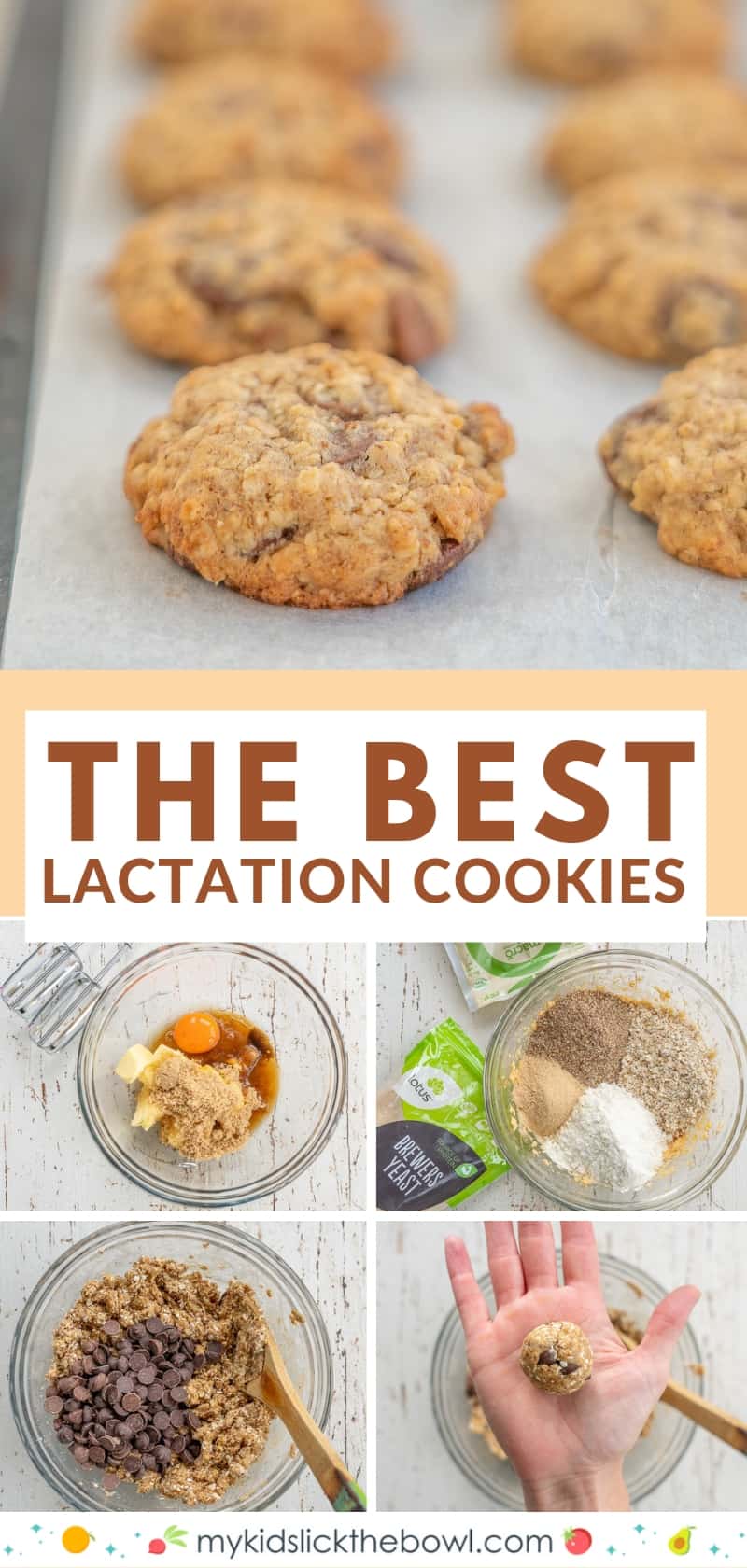 Other Oat Based Potential Lactation Cookie Recipes
Anyway below is the recipe for my Lactation Cookies, if this recipe doesn't suit you then there are a few other oaty cookie recipes on my website that may well work. They are all easy to make and you could always add a little of the brewer's yeast to these recipes.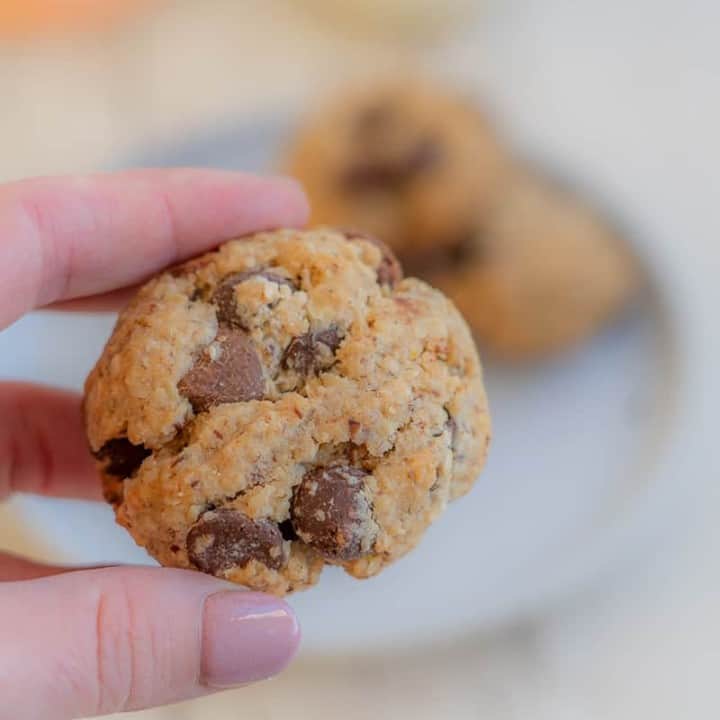 Best Lactation Cookies
The best lactation cookie recipe. Boost milk supply with these easy to make biscuits. Everyday ingredients loaded with oats and chocolate chips for deliciousness
Ingredients
125g butter (softened)
3/4 cup brown sugar
1 egg
1 teaspoon vanilla paste/extract
1 cup oats
1/2 cup flour
1 teaspoon baking powder
1/4 cup LSA
1-2 Tablespoons Brewers Yeast (optional)
1 cup chocolate chips
Instructions
Preheat the oven to 180 degrees celsius
Beat/cream softened butter, brown sugar, egg and vanilla together
Add all remaining dry ingredients excluding the chocolate chips and mix well
Stir in chocolate chips, the mixture will be a little sticky
Wet your hands, and roll tablespoonfuls into balls, place on a lined tray
Use a wet fork to gently flatten each ball
Bake for 8-10 minutes (this gives a soft chewy cookie) you can also bake for a little longer 12-15 mins if you prefer a crunchy cookie
Cool for a few minutes on the tray then transfer to a cooling rack. Store in an airtight container. Eat them often, keep them next to where you breastfeed so you always have a snack on hand
Notes
The brewers yeast is bitter. Play around with the quantity as you need the cookie to be palatable for you. I didn't mind 2 Tablespoons, but my kids didn't like them with 2, but were happy with the batches with only one tablespoon. The 1 tablespoon batches were the yummiest, so you need to weigh up which you prefer.
Nutrition Information:
Yield:

30
Serving Size:

1
Amount Per Serving:
Calories:

98
Total Fat:

6g
Saturated Fat:

3g
Trans Fat:

0g
Unsaturated Fat:

2g
Cholesterol:

15mg
Sodium:

48mg
Carbohydrates:

12g
Fiber:

1g
Sugar:

8g
Protein:

1g
This nutrition information is based on the estimated nutrition of individual ingredients this recipe has not been tested by an independent laboratory