The Ultimate Allergy Friendly Cookies
THIS POST MAY CONTAIN AFFILIATE LINKS.
I am very lucky that none of my children have allergies. But what I am asked for most often is allergy friendly recipes.
These ultimate allergy-friendly cookies are just that, the ultimate allergy-friendly baking recipe, free from pretty much everything.
Well, let be more specific. This recipe is dairy free, wheat free, gluten free, egg free, peanut free, nut free, and soy free. Which is a pretty mean feat!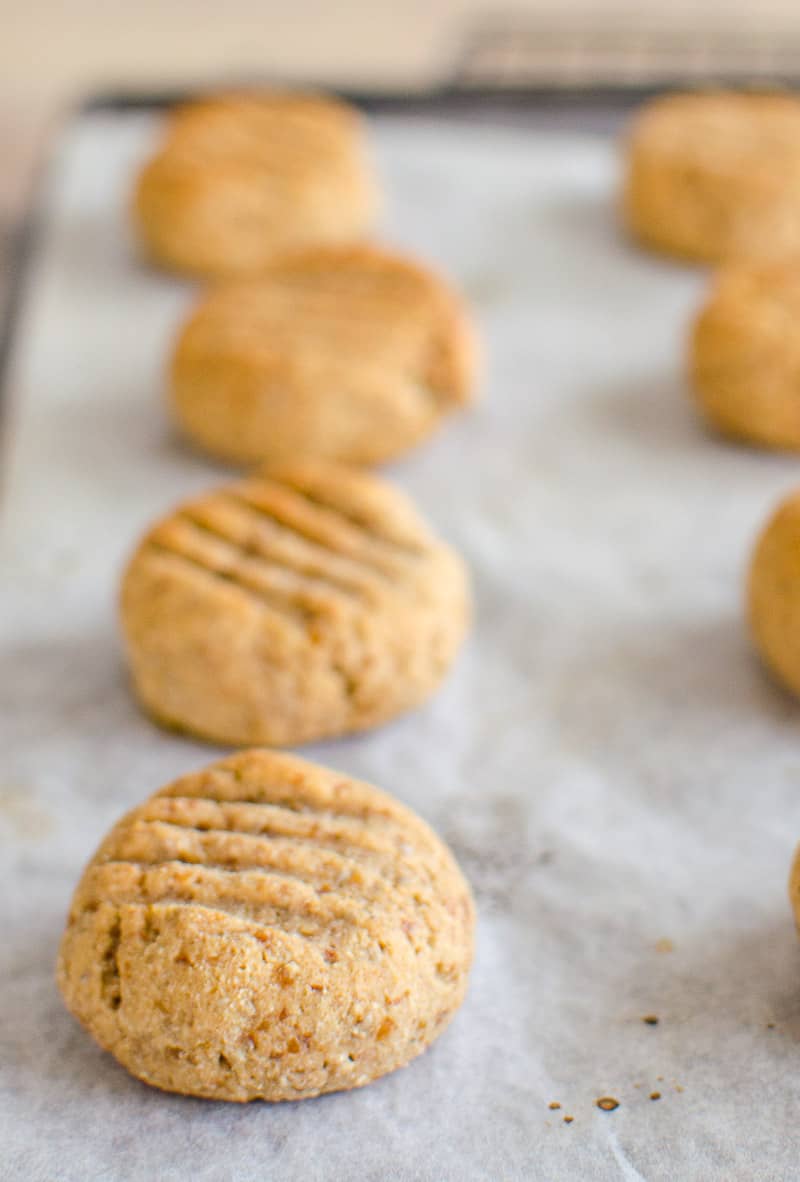 I have been tinkering around with this recipe for a little bit to try and tick as many "free-from" boxes as I could. To tick this many boxes I did have to look to a few ingredients that people may not consider to be everyday ingredients. But if you are the parent of an allergy kid, then you are probably more familiar with them.
Not everyone may need their cookies to be quite so allergy friendly so along the way I will mention other substitutes that can be used if you don't need the recipe to be free from.
Egg Replacer for allergy-friendly cookies
In this recipe, I use a "chia egg" to replace an ordinary egg. To make a chia egg you need to soak 1 tablespoon of Chia seeds (I prefer the white in baking, but it's not necessary) with 3 tablespoon of water.
You need to be a little organised as the chia seeds need to soak for around 15-20 mins, before they are ready to use, when the mix turns into a bit of a gel you know it is ready to go.
If you do not need this allergy-friendly cookie recipe to be free from egg, then just substitute the chia seed egg for a regular egg.
Wheat flour replacer for allergy-friendly cookies
Many people need wheat-free or gluten-free baking recipes. I use coconut flour in this recipe to replace traditional wheat flour. Coconut flour is wheat and gluten-free. I do have a couple of pointers on coconut flour. It can be quite strongly flavoured, especially if it is old. Buy it in small amounts so that you use it up while still nice and fresh.
This recipe does not need that much flour, so you can substitute other flours if you prefer, rice flour, oat flour, almond flour or traditional wheat flour will all work.
Nut butter replacer for allergy-friendly cookies
Peanut butter is an awesome base in cookies, however, it can be troublesome if you have a peanut allergy and many schools now have a global nut-free policy.
To make these cookies nut-free I used tahini. I used an unhulled tahini as it has a bit more nutrition but it is more strongly flavoured than hulled tahini. If you are new to cooking with tahini I would go with hulled as it is a lot milder in flavour.
If you don't need your cookies to be nut-free, you can definitely substitute the tahini for any nut butter. Sunflower butter also works if you have that on hand, and is milder than tahini.
Ok, I think that is most of my notes for these cookies. I have 3 kiddos, 2 happily eat these in their complete allergy friendly state. (2 out of 3 ain't bad I reckon though). All 3 are happy campers if I swap the coconut flour for oat flour. I have the luxury of being able to do that though, as none of my kids are allergy kids.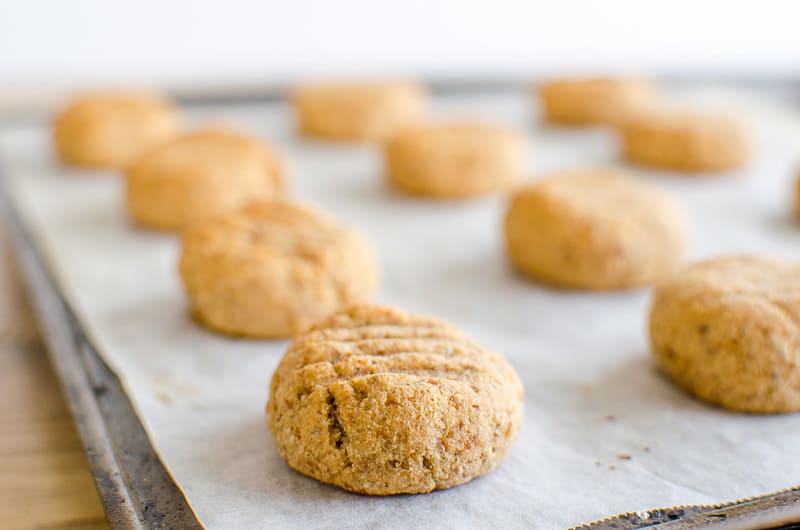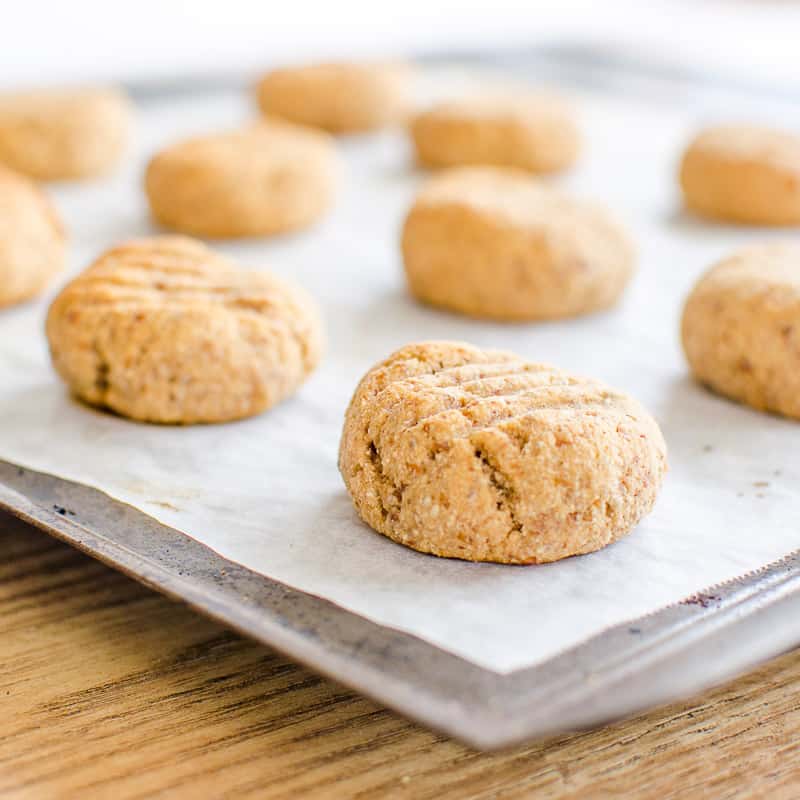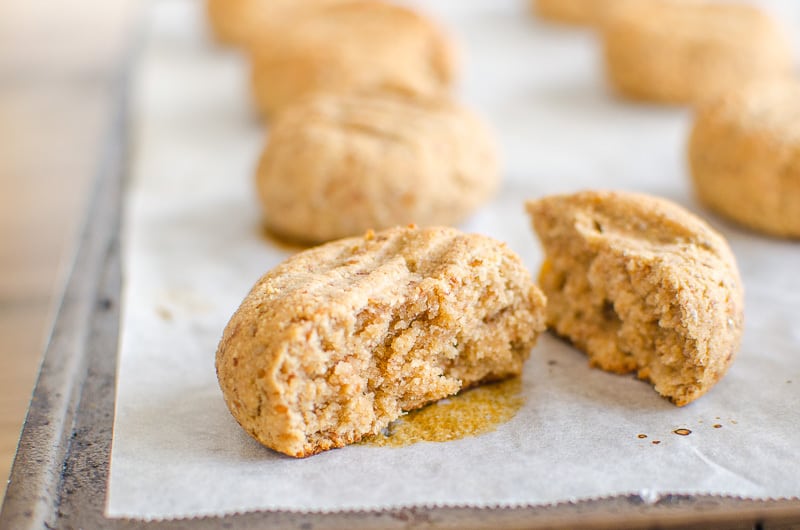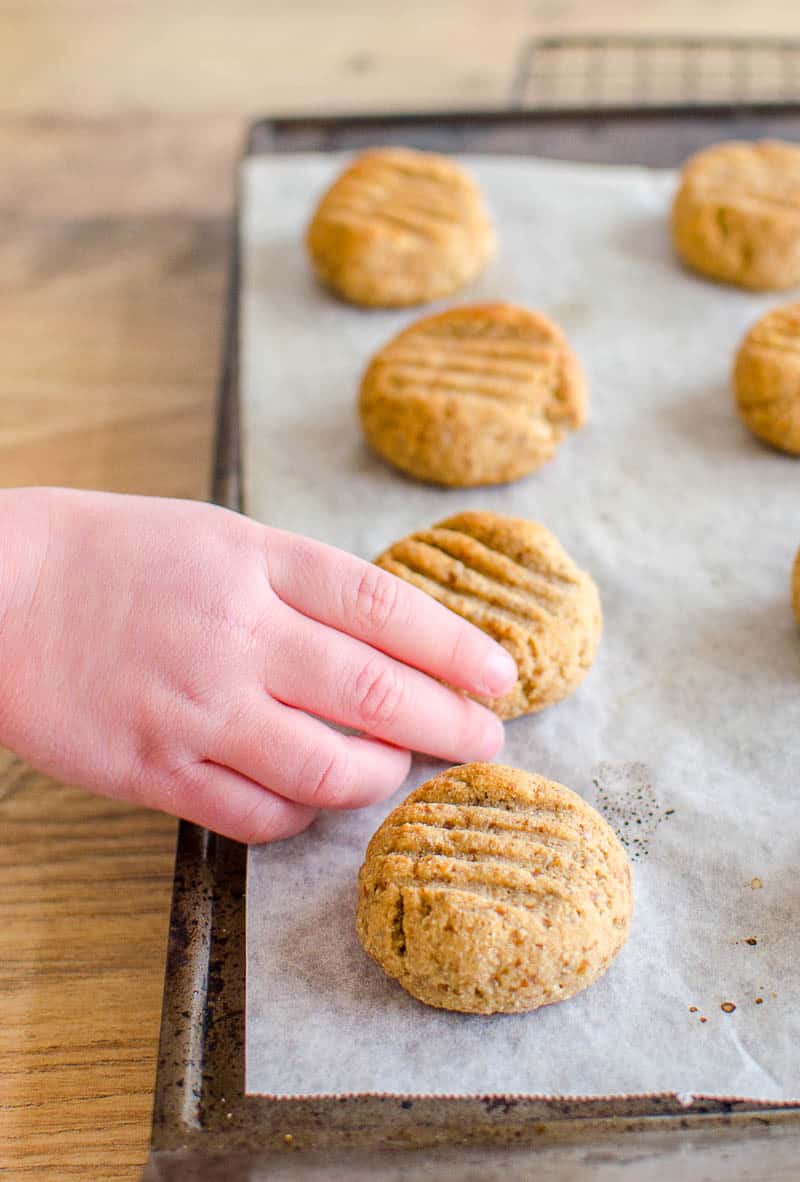 These cookies are part of my allergy-friendly recipe collection, these recipes are free from the top 8 food allergens: Dairy, wheat, egg, soy, peanut, tree nuts, fish & crustaceans. If you are after a more traditional choc chip cookie, free from all of these allergens,. then be sure to check out my gluten-free vegan cookies.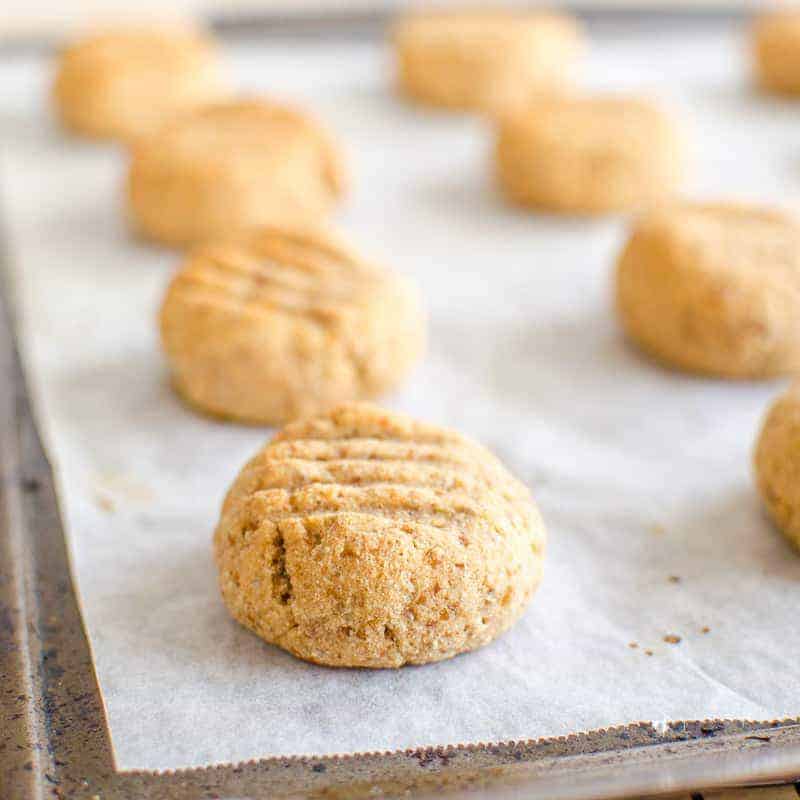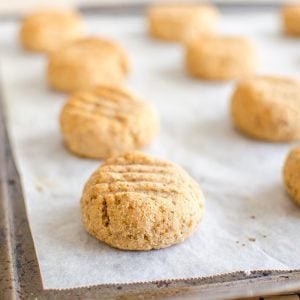 Ultimate Allergy Friendly Cookies
Ultimate allergy-friendly cookies, dairy free, egg free, gluten free, nut free. Great allergy-friendly baking for kids
Print
Pin
Rate
RATE THIS RECIPE
Ingredients
1

tablespoon

chia seeds

3

tablespoon

water

½

cup

raisins 50g

½

cup

tahini 125g

2

tablespoon

water

1

teaspoon

vanilla

½

teaspoon

cinnamon

6

tablespoon

coconut flour

1

teaspoon

baking powder
Instructions
Soak the chia seeds in the first measure of water for 15-20 mins until they start to gel, this creates a chia seed egg replacer

Pre-heat the oven to 180 degrees Celsius (360 Fahrenheit)

Place the raisins, tahini and water in a food processor, blitz until smooth

Add the remaining ingredients including the soaked chia seeds, blitz until combined, the mix will be sticky.

Wet your hands and wet a spoon (the moisture will prevent the mixture sticking to your hands). 

Take tablespoonfuls of the mixture and roll into balls, place on a baking paper lined tray

These cookies don't spread while cooking, so use a wet fork to press them down to an appropriate thickness

Bake for 8-10 mins (it will depend a little on how much you have squashed the cookies.  
Nutrition
Serving:
1
g
|
Calories:
99
kcal
|
Carbohydrates:
8
g
|
Protein:
3
g
|
Fat:
7
g
|
Saturated Fat:
1
g
|
Polyunsaturated Fat:
5
g
|
Sodium:
47
mg
|
Fiber:
1
g
|
Sugar:
3
g