20 Lunch Box Snacks you can grab at the Supermarket
THIS POST MAY CONTAIN AFFILIATE LINKS.
School is back which means lunchbox packing is go! It also means the 'interweb' Pinterest Facebook and Instagram are full of a million homemade, magical rainbow and mystical unicorn lunch box snacks. 
And whilst I wholeheartedly endorse the making of homemade lunch box snacks I am also pragmatic about it, sometimes we just want to grab stuff off the supermarket shelf,  throw it in a lunch box and be done with it!
This year I have teamed up with Countdown Supermarkets to share my favourite grab and go supermarket lunch box items, plus a week's worth of realistic lunch boxes.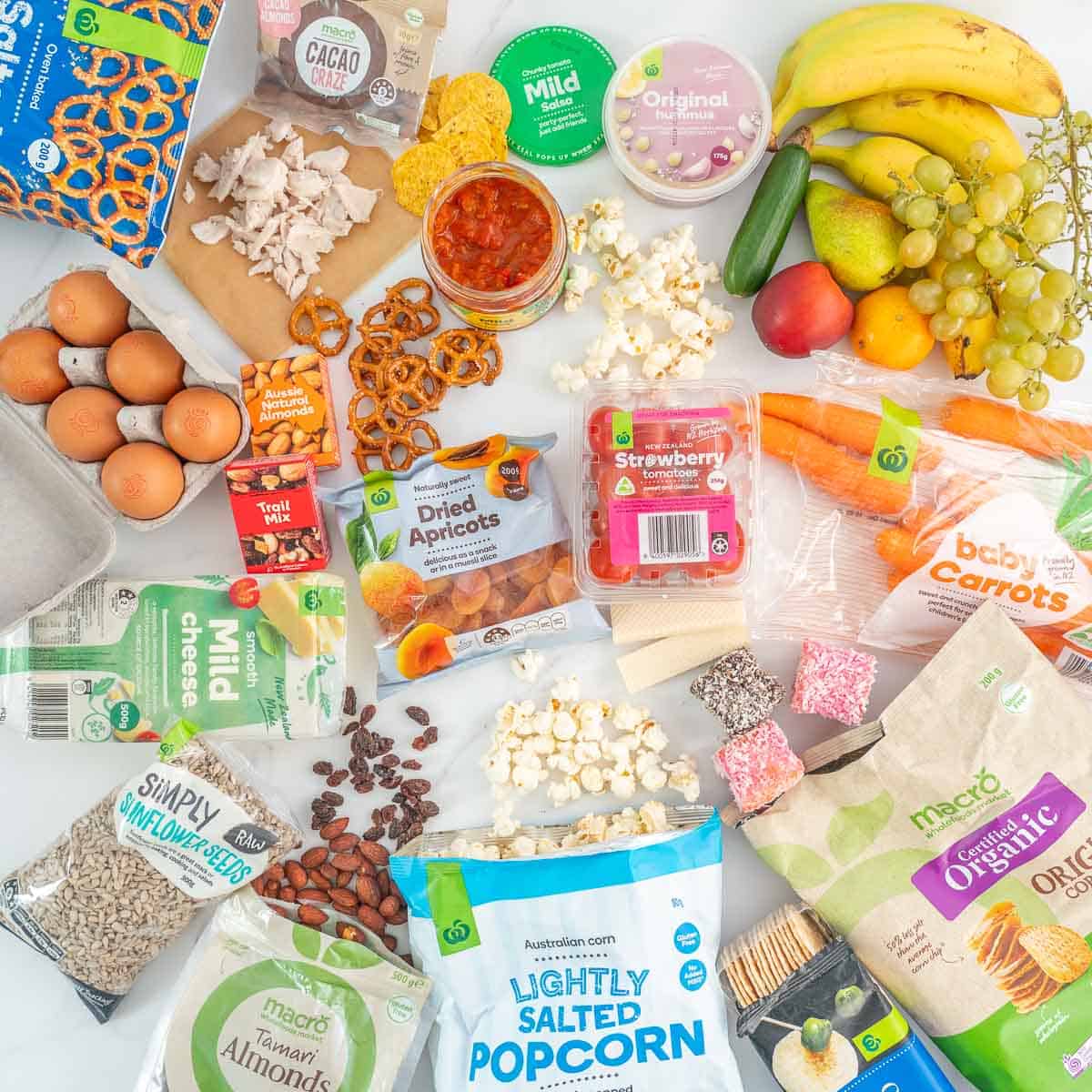 But first some truths about packing a school lunchbox.
Personally I think sometimes we can over think the school lunch box, making it more of a worry than it needs to be. I've written my thoughts on tips and tricks for Kids Lunch Box Ideas earlier. It's worth a read if you want some low key, non-judgemental, realistic Kids Lunch Box Ideas.
In a nutshell:
What is a good packed lunch will look different for every family. Budget, Time, Allergies, Child's Temperament, Sensory considerations all come into it.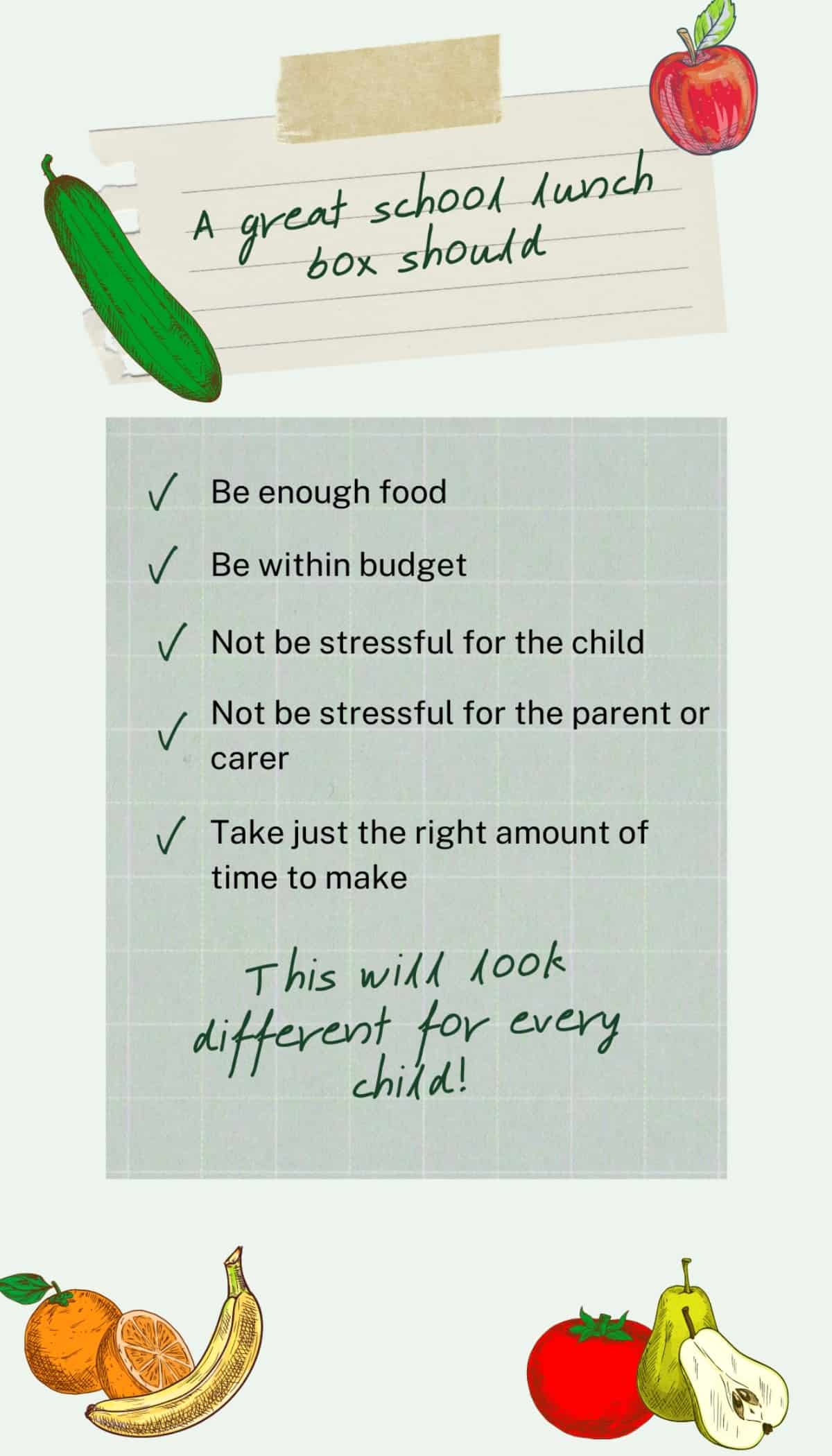 I don't think Lunch boxes should be a battleground or the place I necessarily challenge my kids with foods they've never eaten before (because they shouldn't feel hungry or stressed at school lunchtime). This means I send foods that they will eat, and I'm happy for them to eat… it's a balancing act between the two.
I save the expansion of their food repertoire for the safety and comfort of the family dinner table.
Grab and Go Lunch Box Snacks available at Countdown
Fresh Produce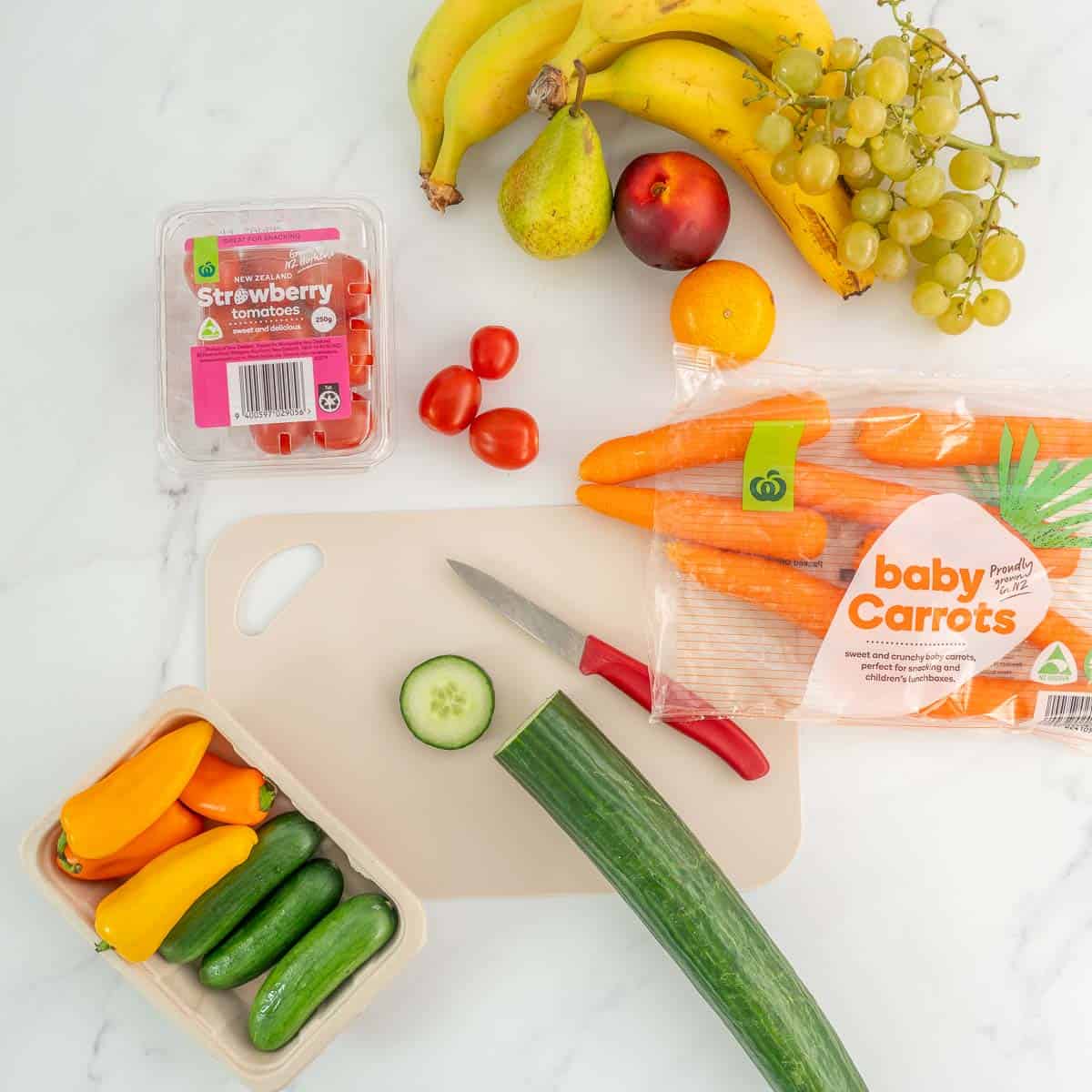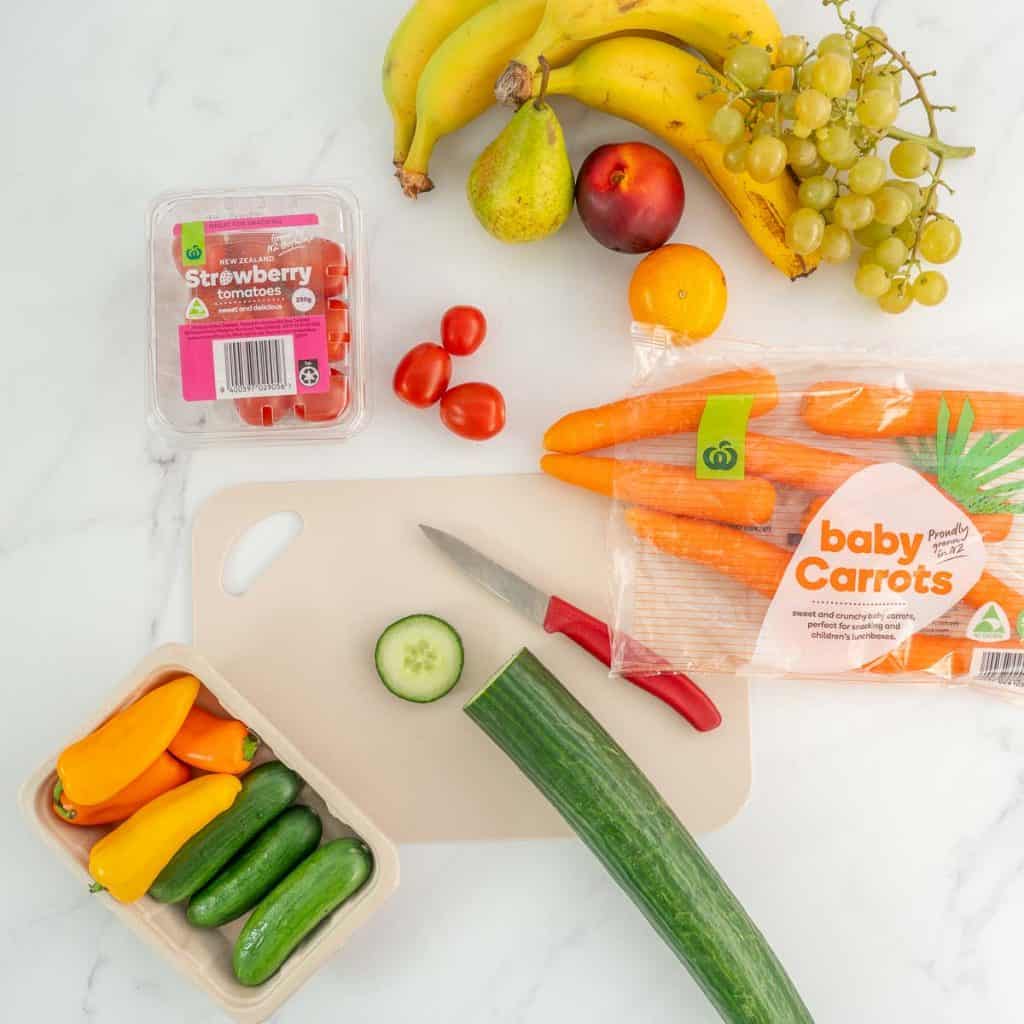 Anything in the fresh produce section is great for school lunch boxes, if you are time poor there is absolutely no shame in spending a little more to get the 'mini' versions of fruit and veggies that you don't need to cut up.
1. Countdown baby carrots
2. Countdown Strawberry tomatoes (super sweet)
3. Countdown Odd Bunch fruit and veggies you can often get an absolute bargain buying the slightly misshapen produce.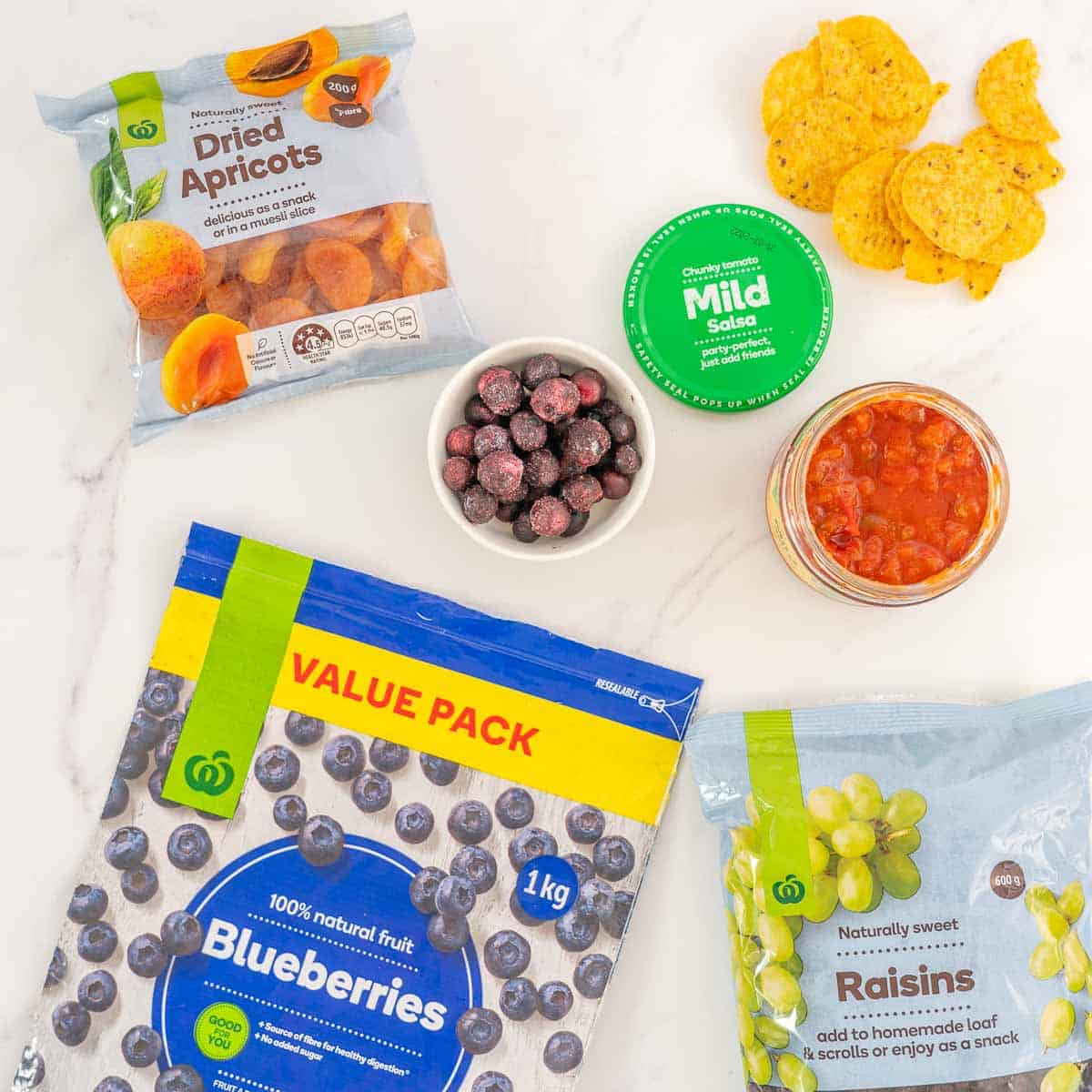 Also don't forget fruit and veggie based products in the freezer and canned good sections
4. Countdown Frozen Blueberries
5. Countdown Mild Salsa
6. Countdown Raisins
7. Countdown Dried Apricots
Protein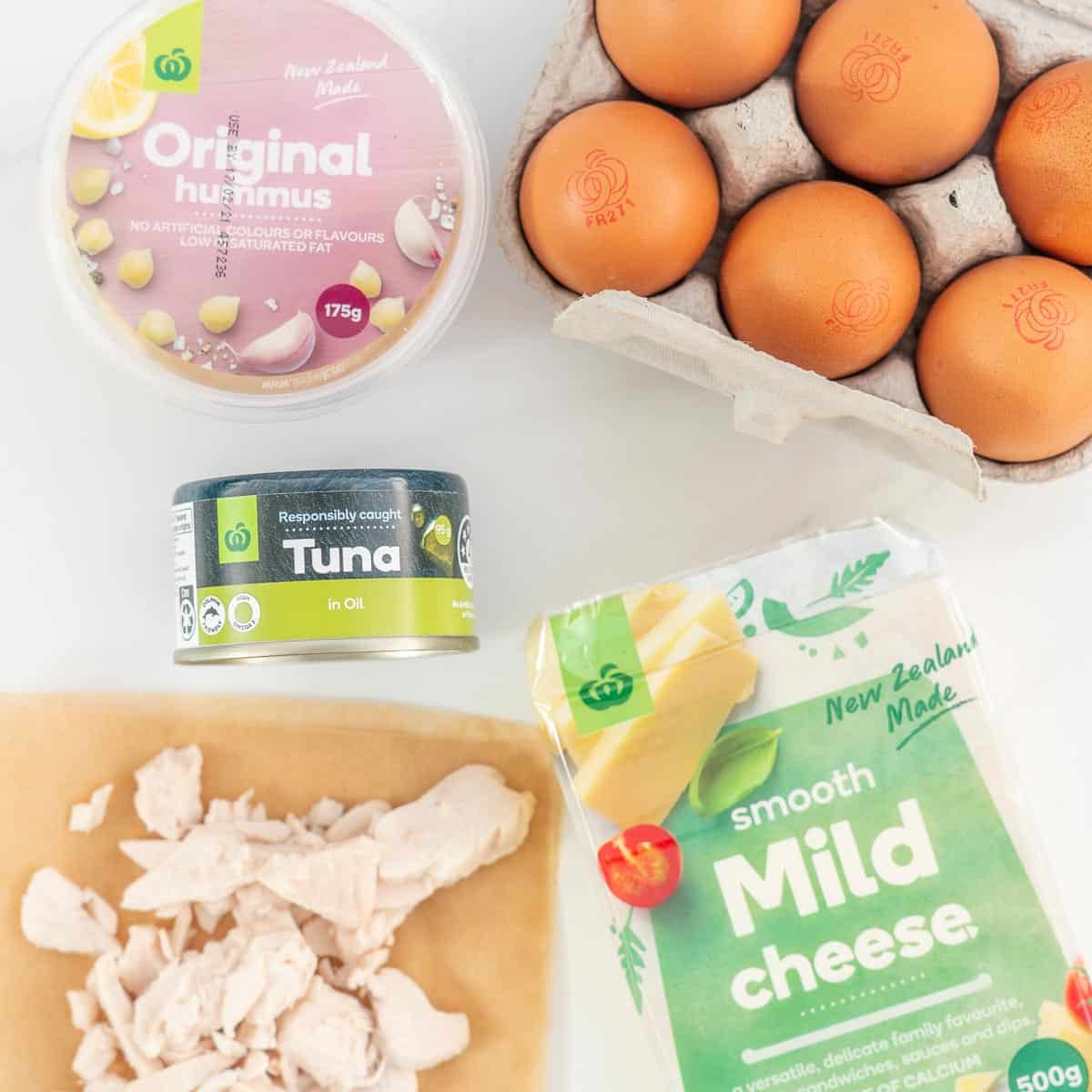 My fav grab and go protein sources that I throw in my kids lunchboxes
8. Shredded chicken from the deli
9. Canned tuna
10. Cheese (slice it, cube it, grate it)
11. Eggs (boil them)
12. Hummus
Nuts and Seeds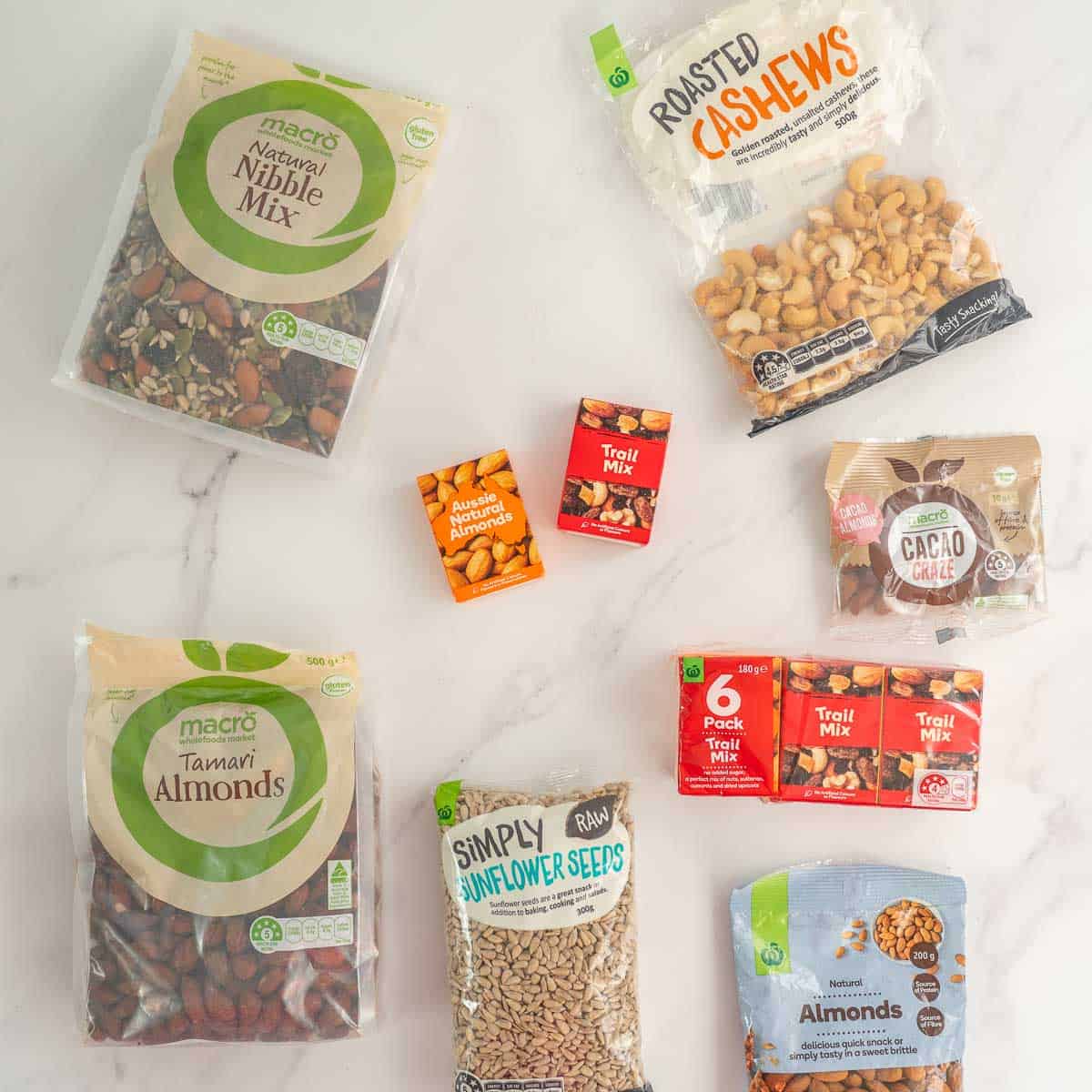 Now if your school is nut free then clearly don't send the nuts :-), seeds can be a good alternative at nut free schools.
13. Natural Almonds
14. Macro Tamari Almonds (quite a good savoury flavour for kids not into plain nuts yet)
15 Countdown trail mix, comes in an individual box which can be handy
16 Countdown natural nibble mix
17 Countdown sunflower seeds
18 Cacao Craze (these are cacao dusted almonds which can be a great way to get kids into nuts)
19 Countdown Cashews
Crunchy Stuff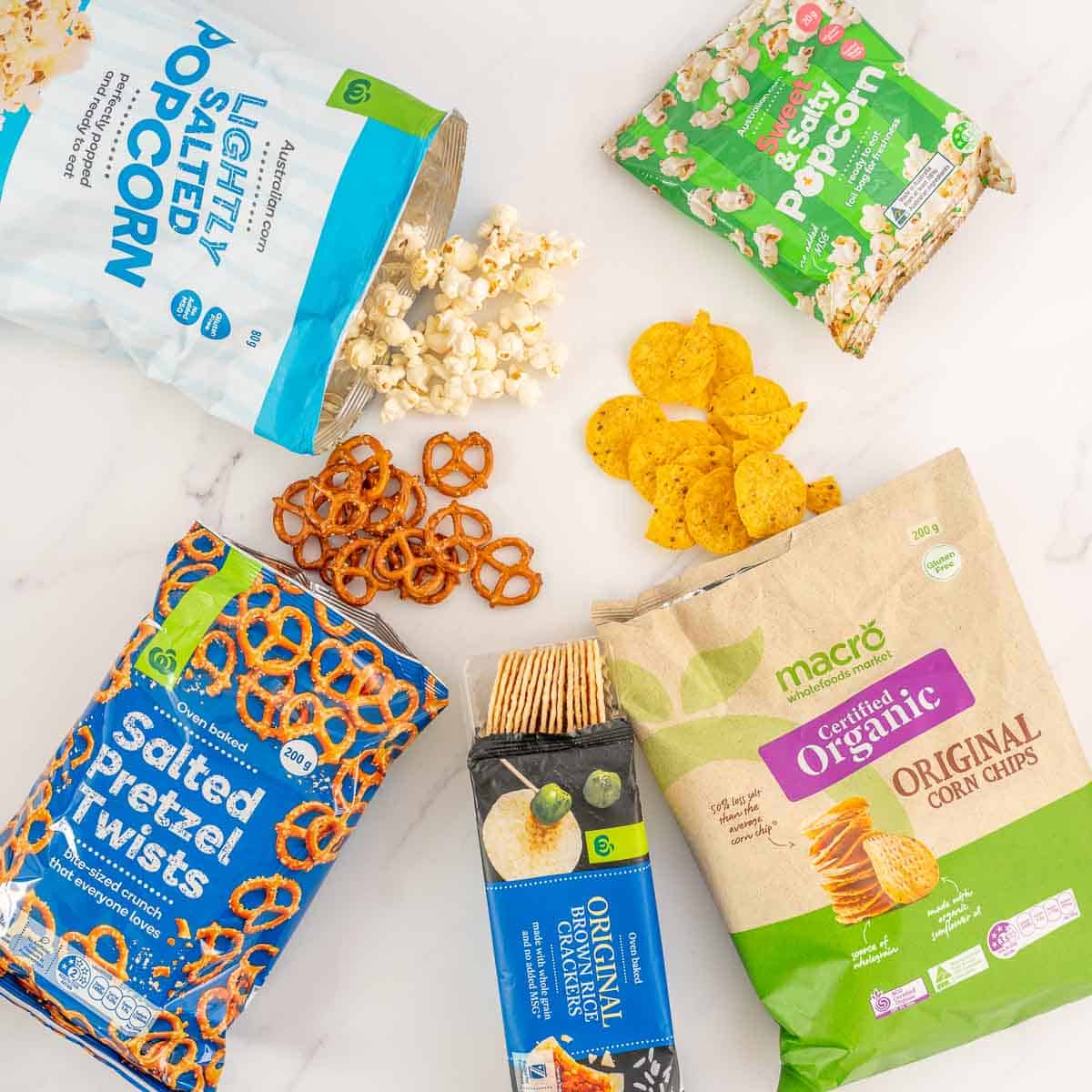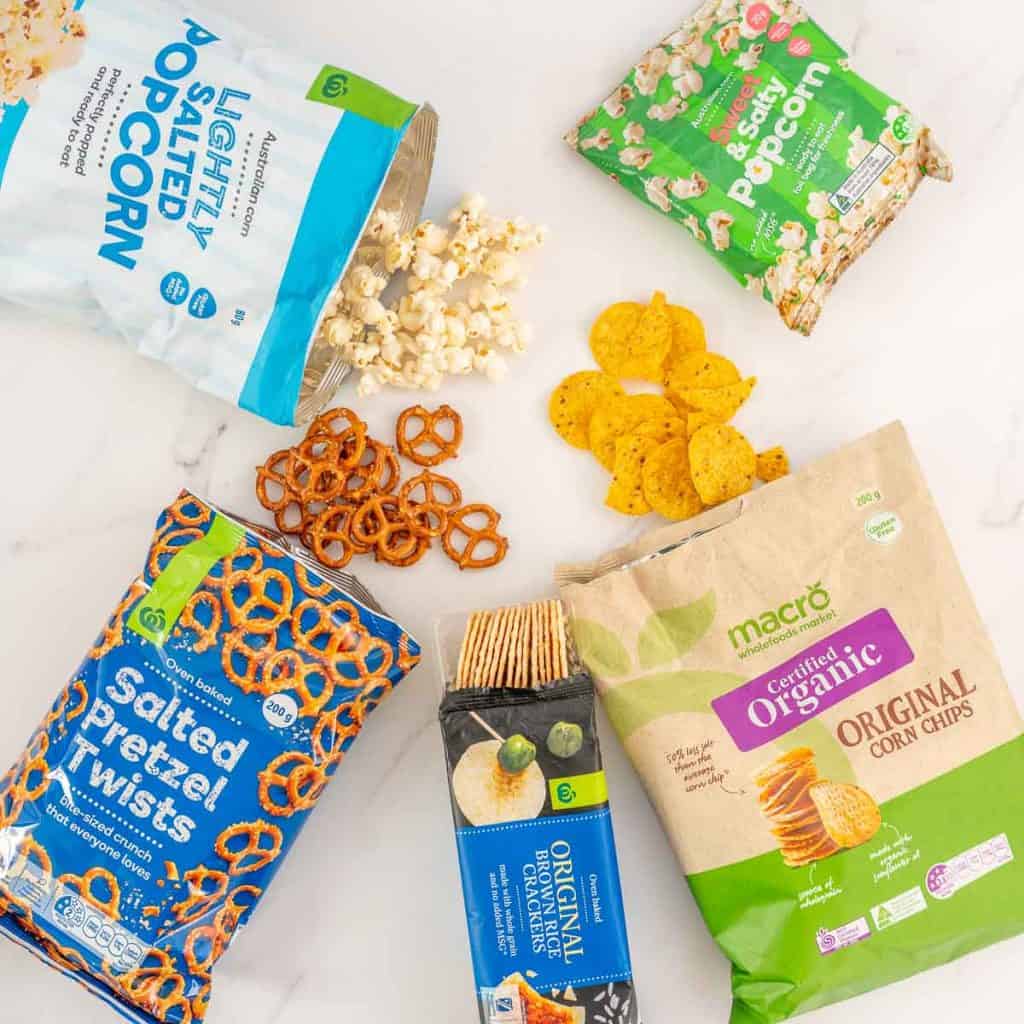 My kids love some crunchy bits in their lunchboxes, served with dips or toppings they can be the perfect vehicle for getting in some protein or fresh produce
20 Countdown Pretzels
21 Countdown Rice Crackers
22 Macro Corn Chips
23 Countdown Popcorn (comes in individual packs as well which can be handy)
A 'little' bit of fun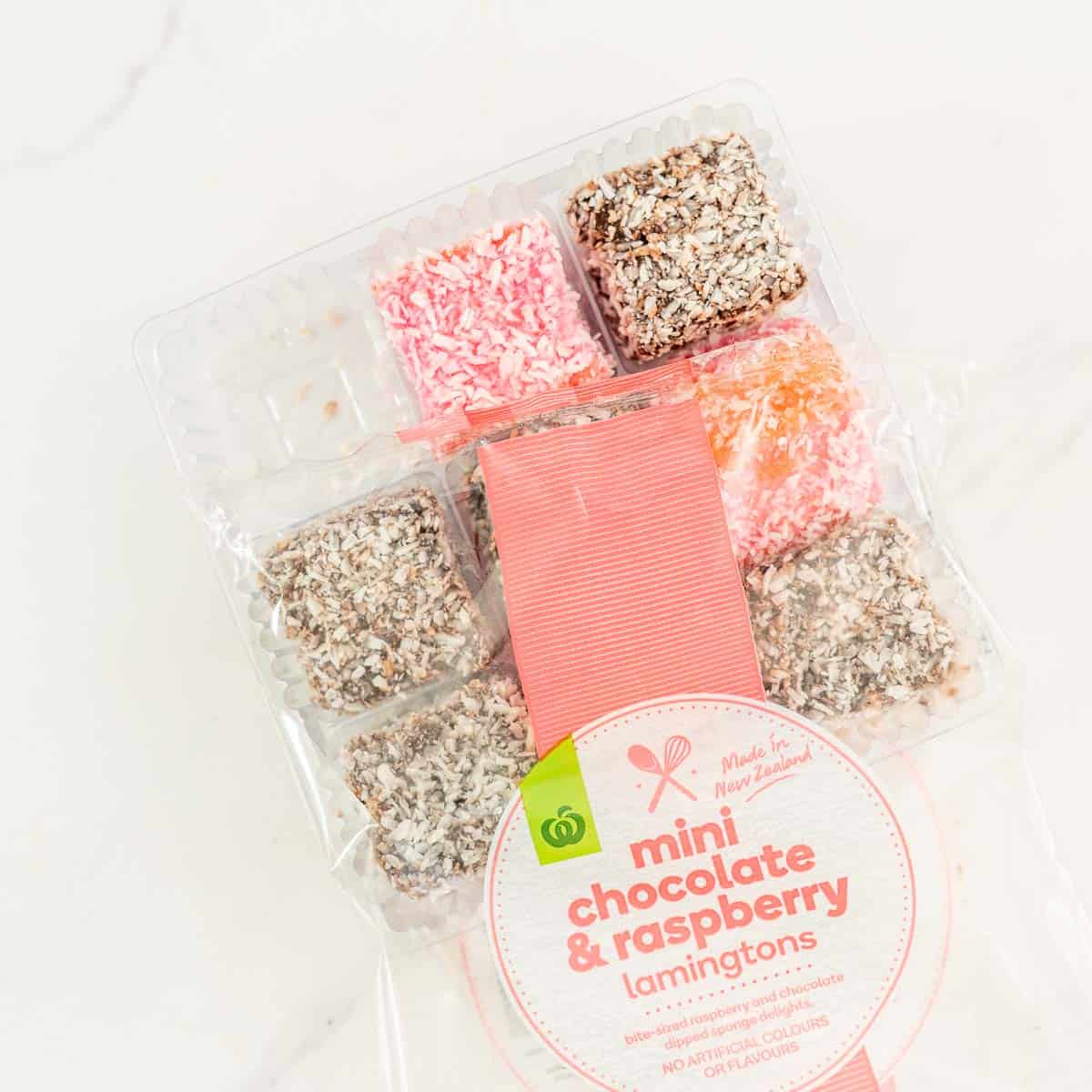 24. Countdown mini chocolate & raspberry lamingtons, I like them for their small size, and that I can throw them in the freezer and just pop one out when we need a little bit of fun in out lunch box.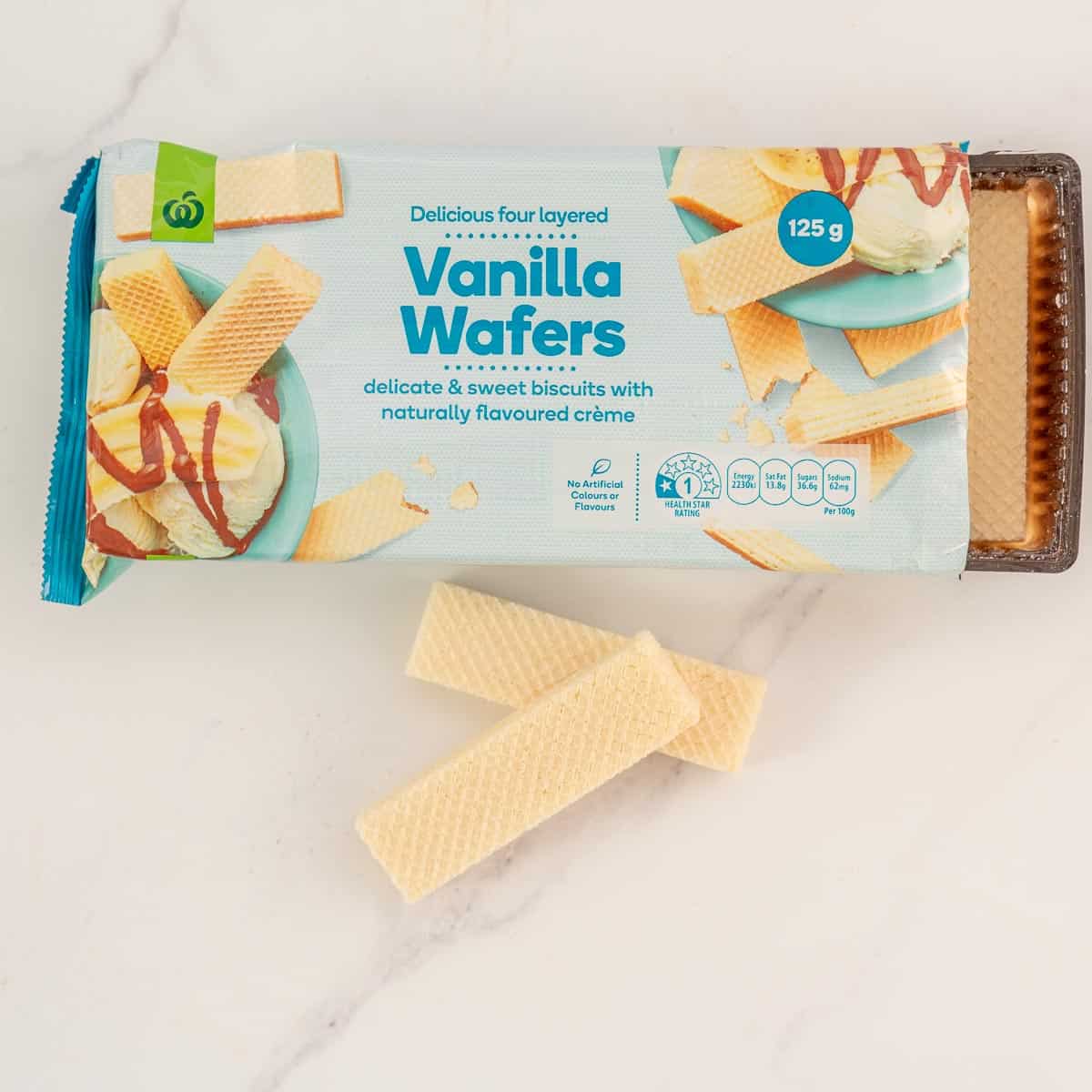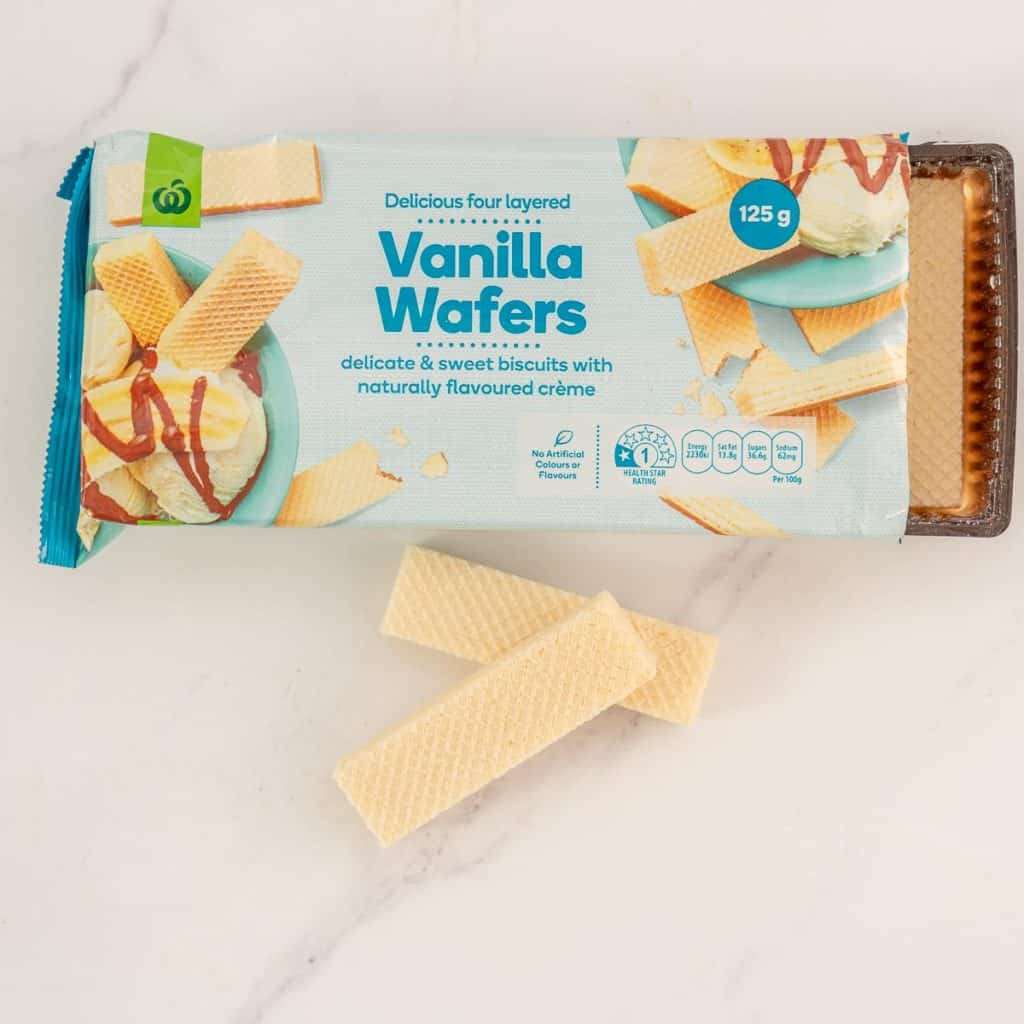 25 Countdown Vanilla Wafers, small and light but tasty
26 Countdown mini choc chip cookies, not pictured but they can be a fun addition to a lunch box.
A week's worth of lunch boxes using supermarket lunch box snacks
And now, some lunch box inspiration using these grab and go lunch box snacks.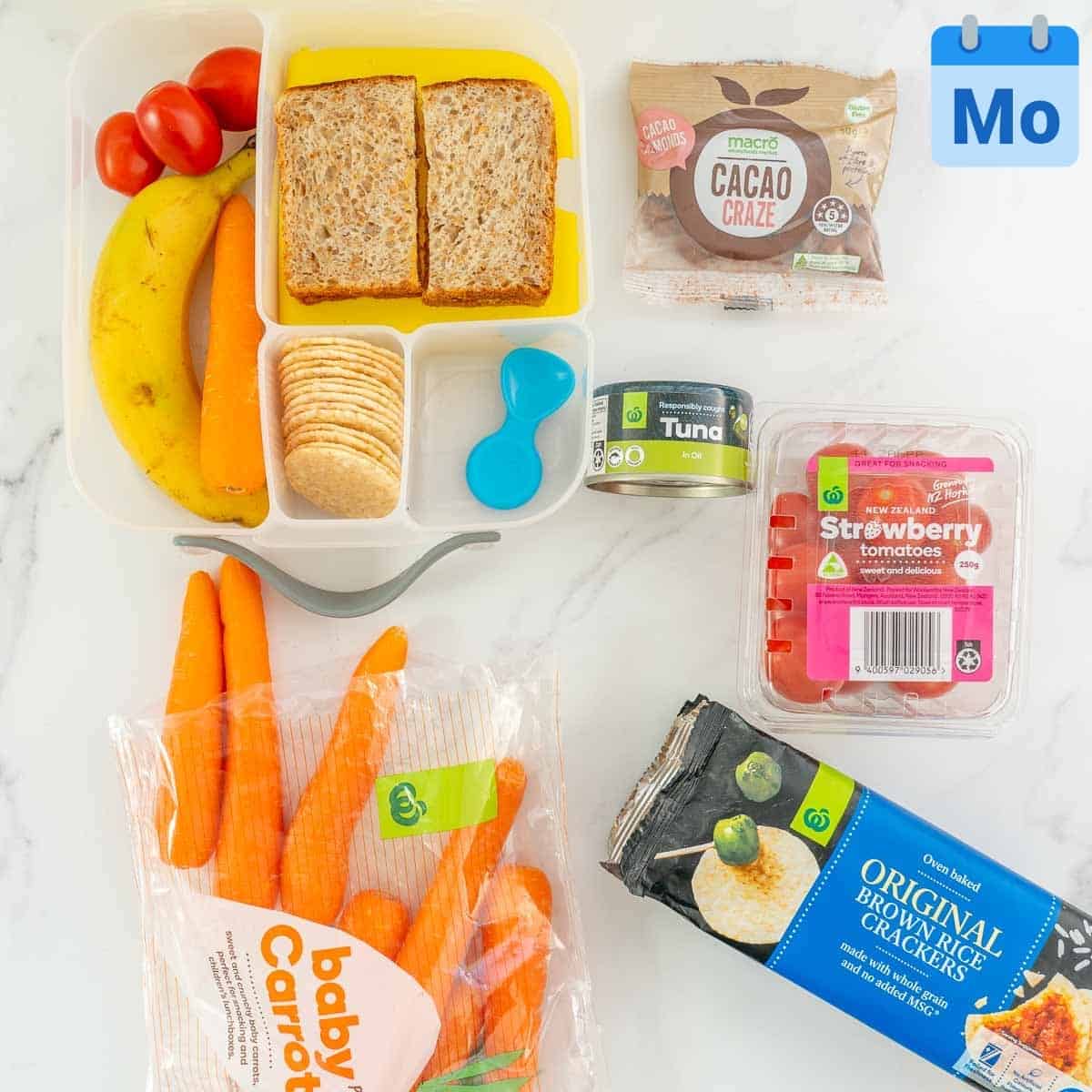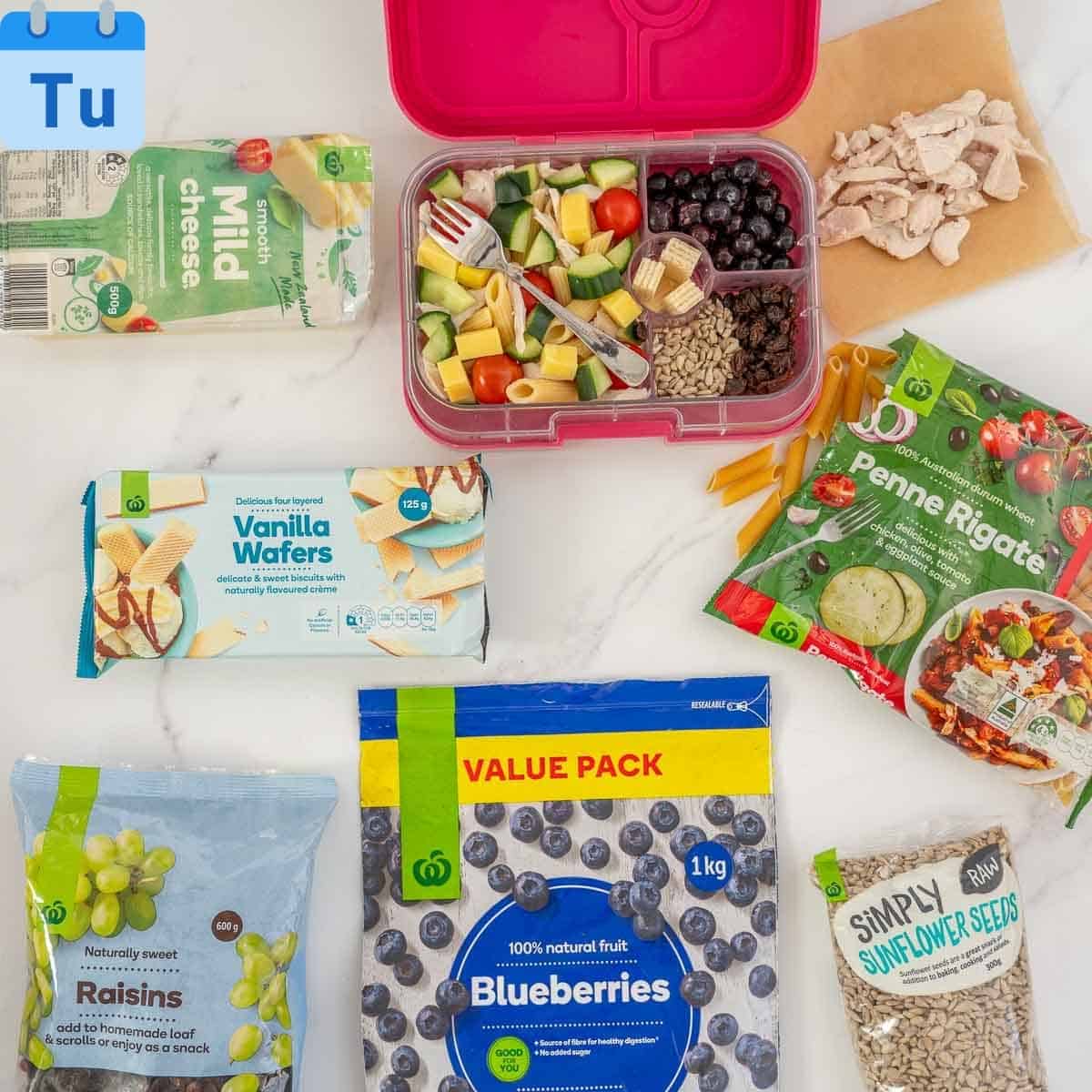 Tuesday A quick pasta salad made up of:  leftover pasta, shredded chicken, tomatoes and cucumber, sunflower seeds, raisins frozen blueberries and a vanilla wafer.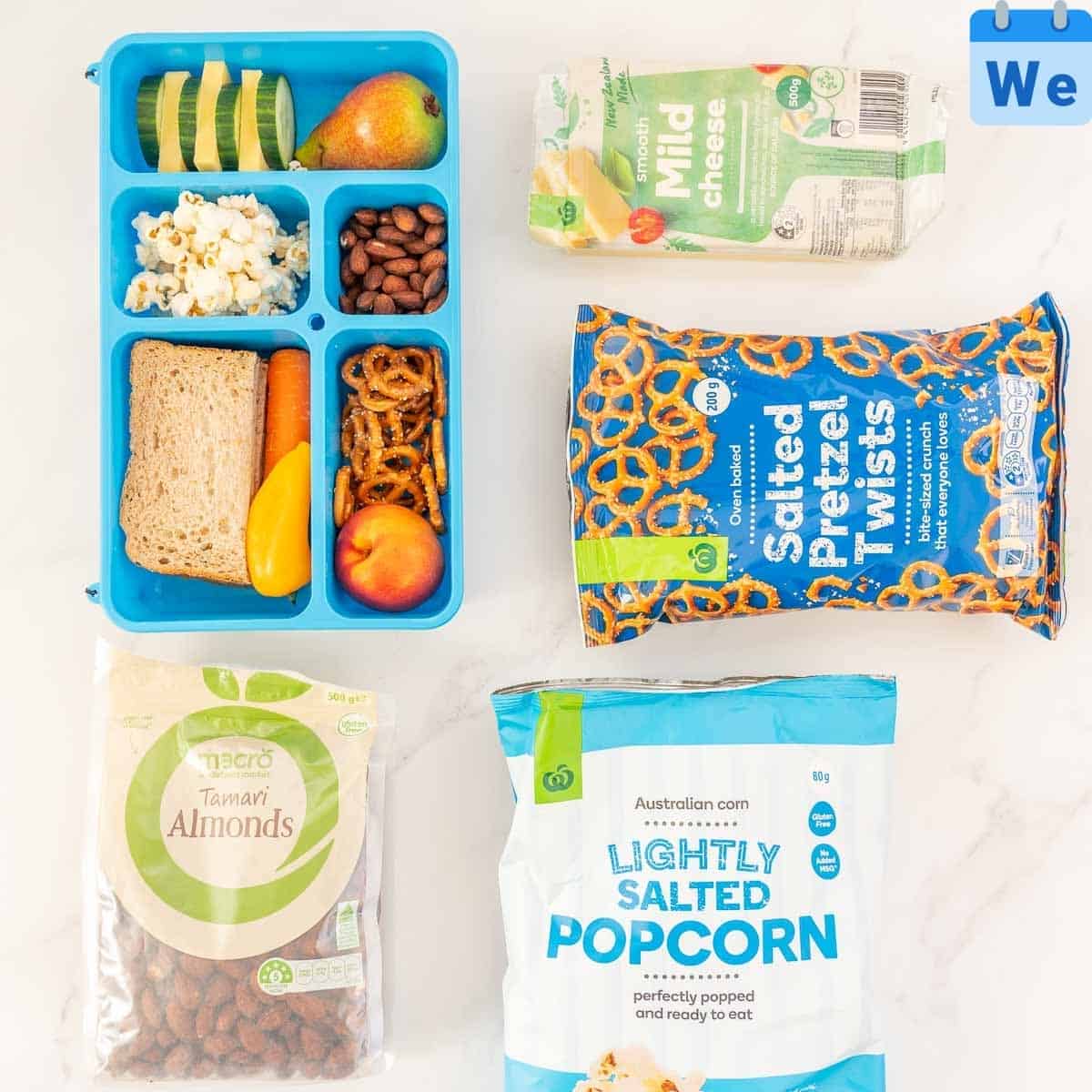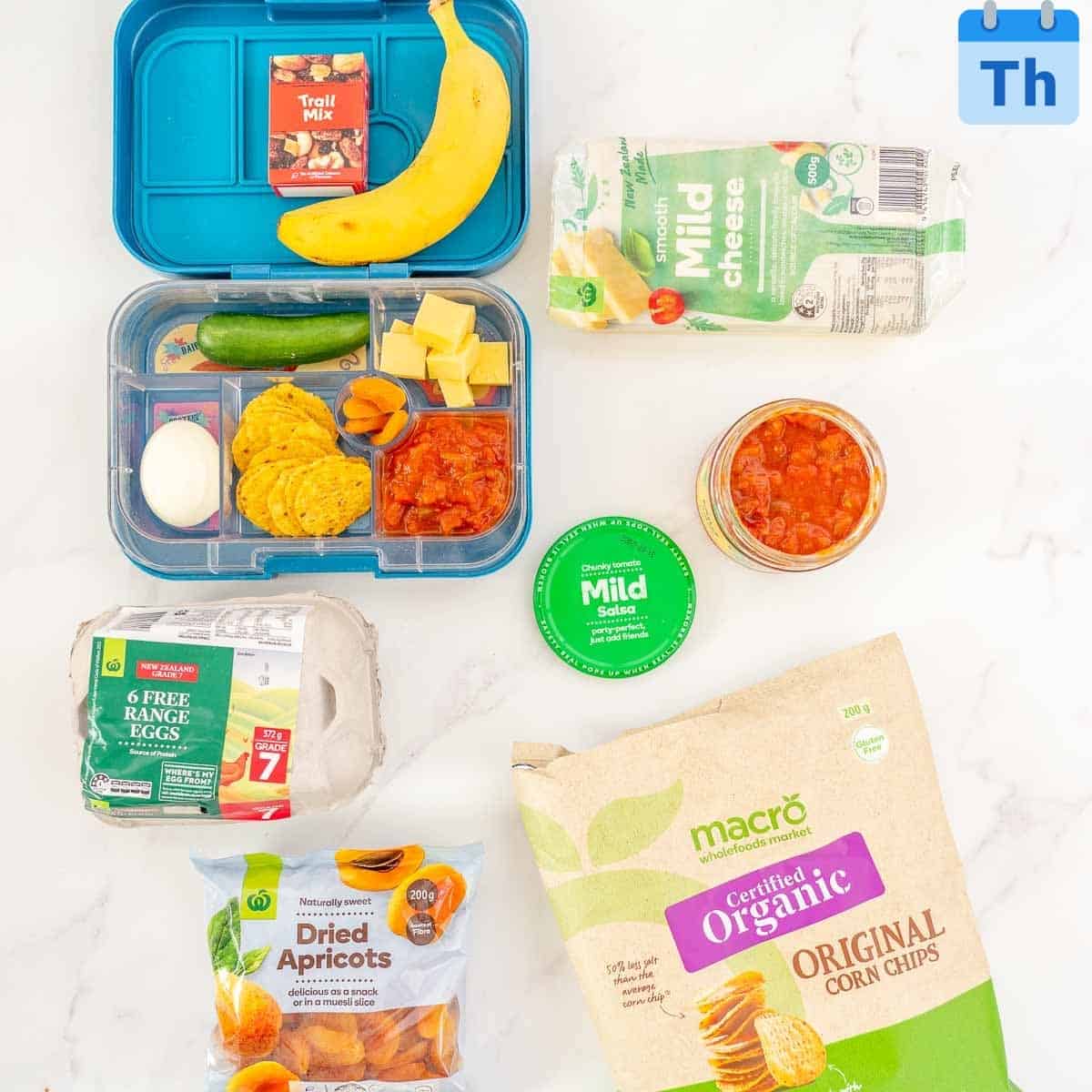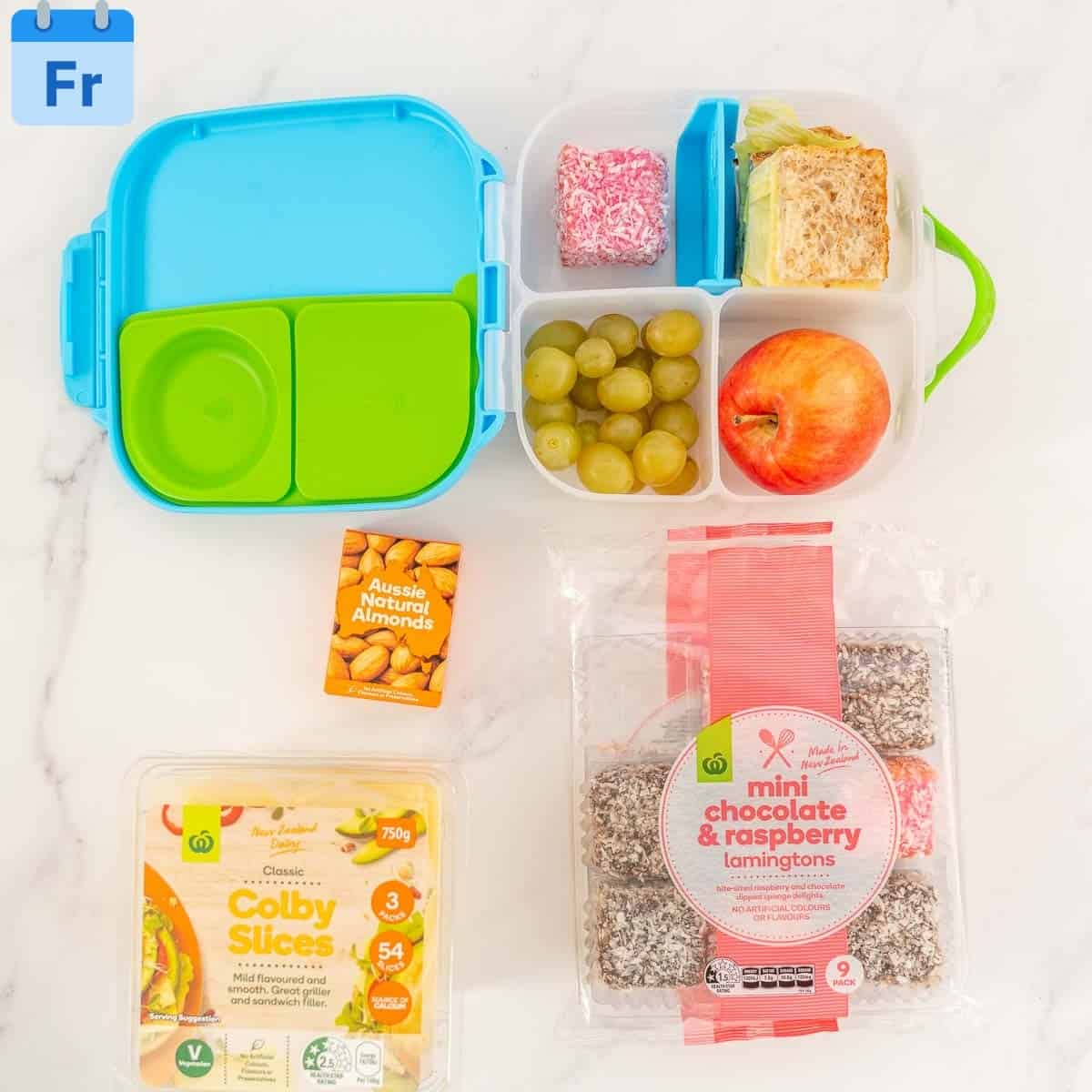 If you are looking for more ideas you can check out my kid friendly recipes , my tips on packing lunch boxes or my Whole Foods Lunch Box ideas.