Frozen Mango Cheesecake Bites - 4 Ingredients
THIS POST MAY CONTAIN AFFILIATE LINKS.
These frozen mango cheesecake bites are a perfect summer or maybe even spring treat! The weather is starting to heat up here in New Zealand so these mini mango frozen treats are just perfect.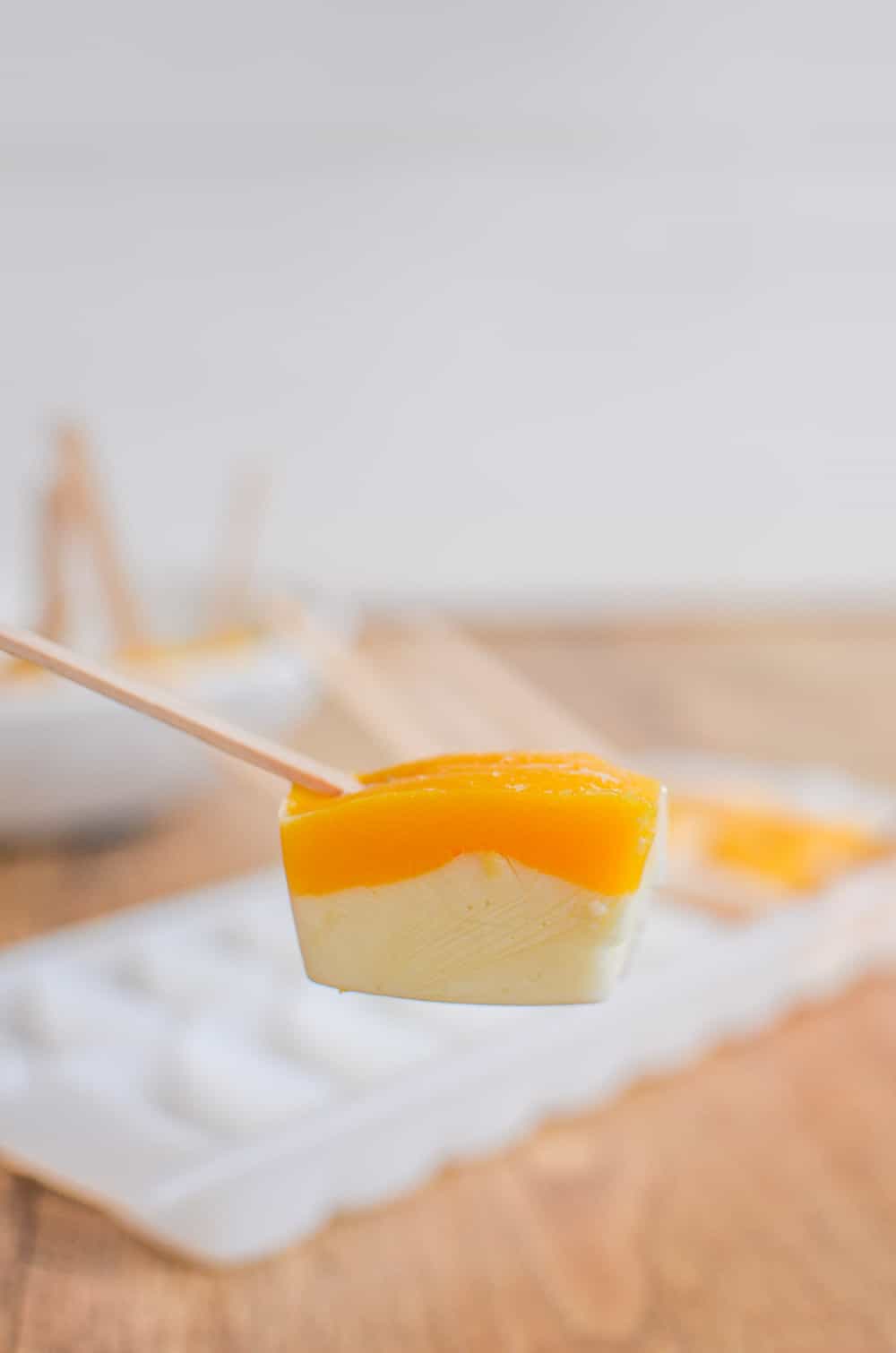 For 5 years I lived in Australia, one of the things I miss the most about Australia is the amazing mango! Honestly, they are so good. Anyway, 5 years in Australia left me addicted to mango, it is totally the best fruit! Well, one of the best fruit, and the flavour is absolutely divine in these frozen mango cheesecake bites I have been making for me and the kids!
Over the past couple of months I have been a little bit spoilt, I've been spoilt by Oob. I've been spoilt because I was given a few bags of their new frozen organic diced mango to play around with before it was available in the shops. Frozen berries and fruit are one of my favourite products because there is literally no other ingredients just the frozen fruit. Well, in the good brands this is the case, and Oob is totally one of the good brands, the ingredients in their frozen mango is just as it should be. One ingredient. Organically certified mango, I love ingredients lists like that! One ingredient lists!
So I am very grateful to Oob for partnering with me and making this post possible.
Oob Organic Diced Mango is now available to purchase in NZ supermarkets. So keep your eyes out for it, it is a great product
Even just keeping a bowl in the fridge so it is defrosted but cool is an awesome snack
For a more traditional cheesecake to feed a crowd, my white chocolate cheesecake is delicious and easy as well.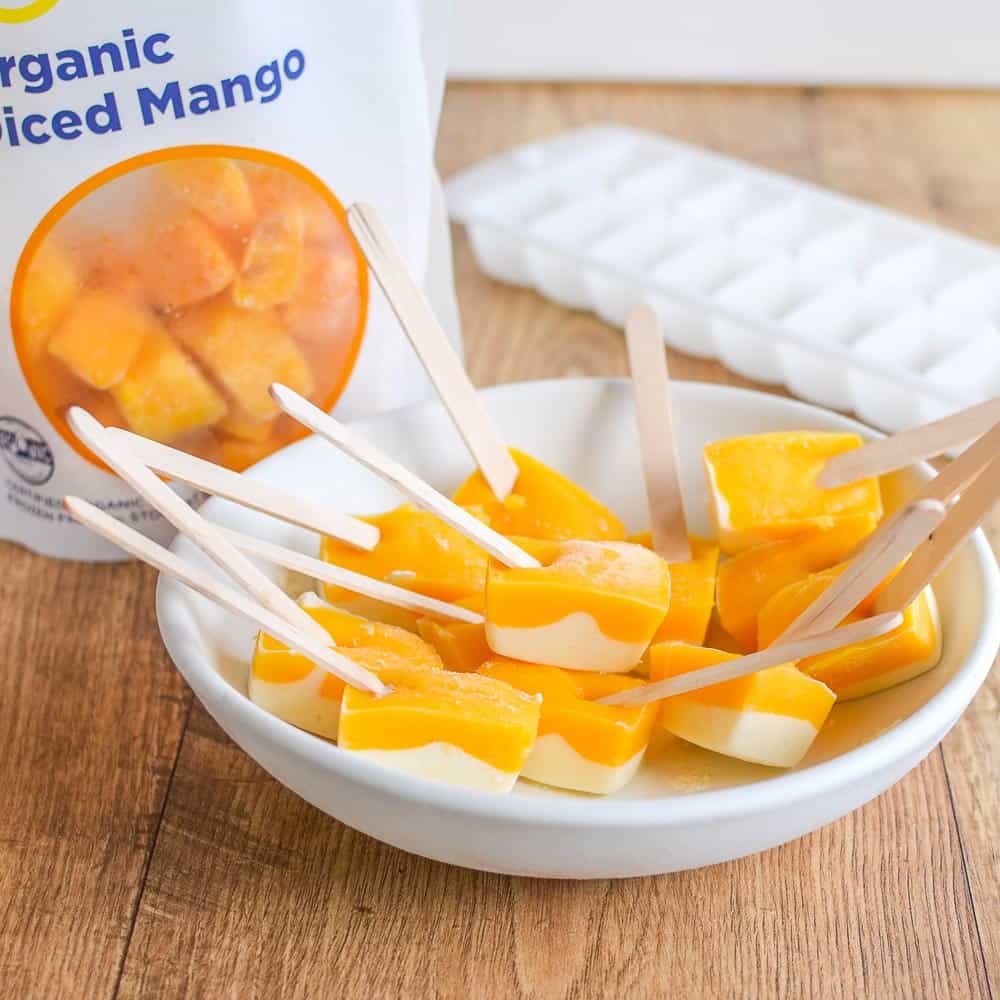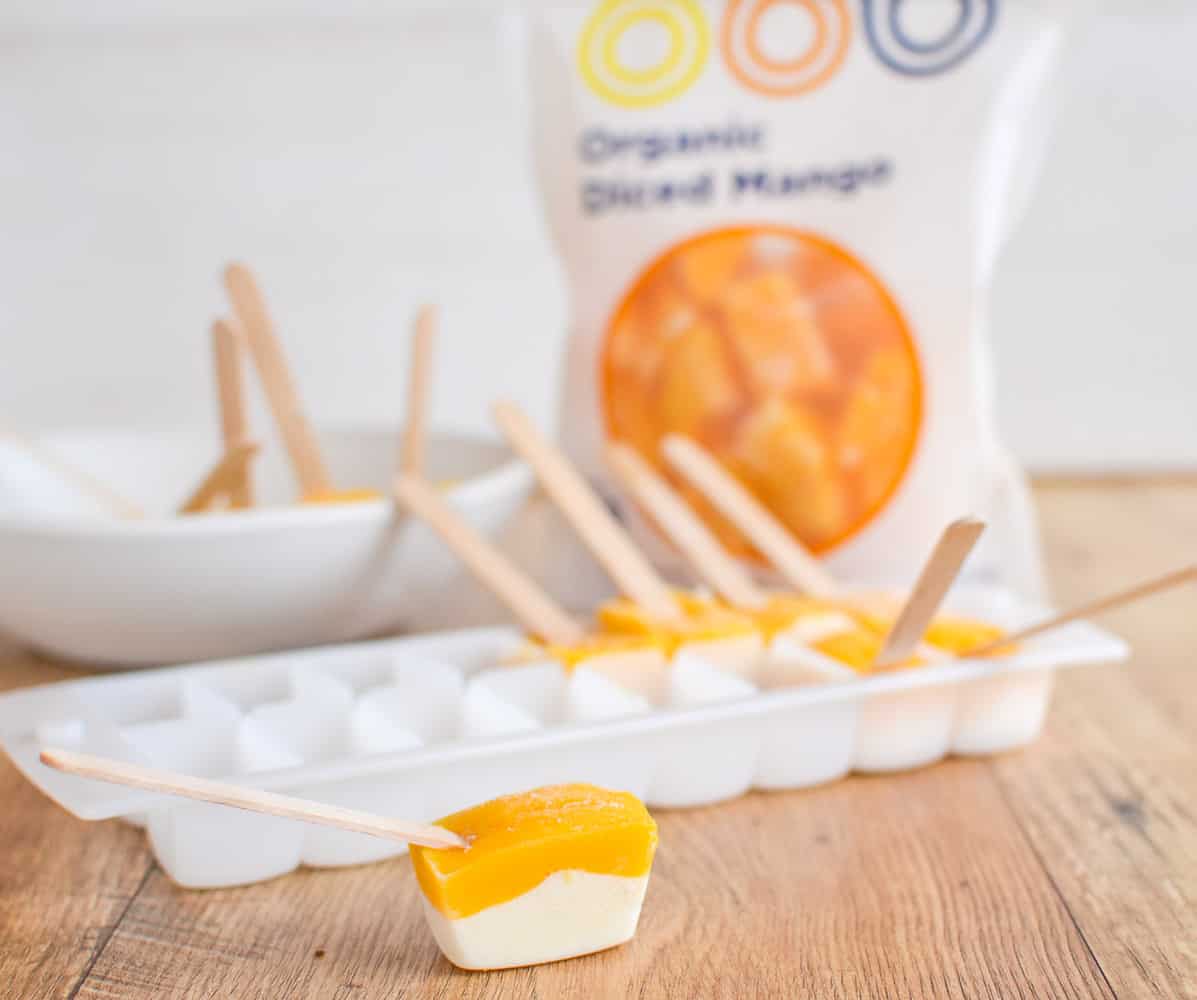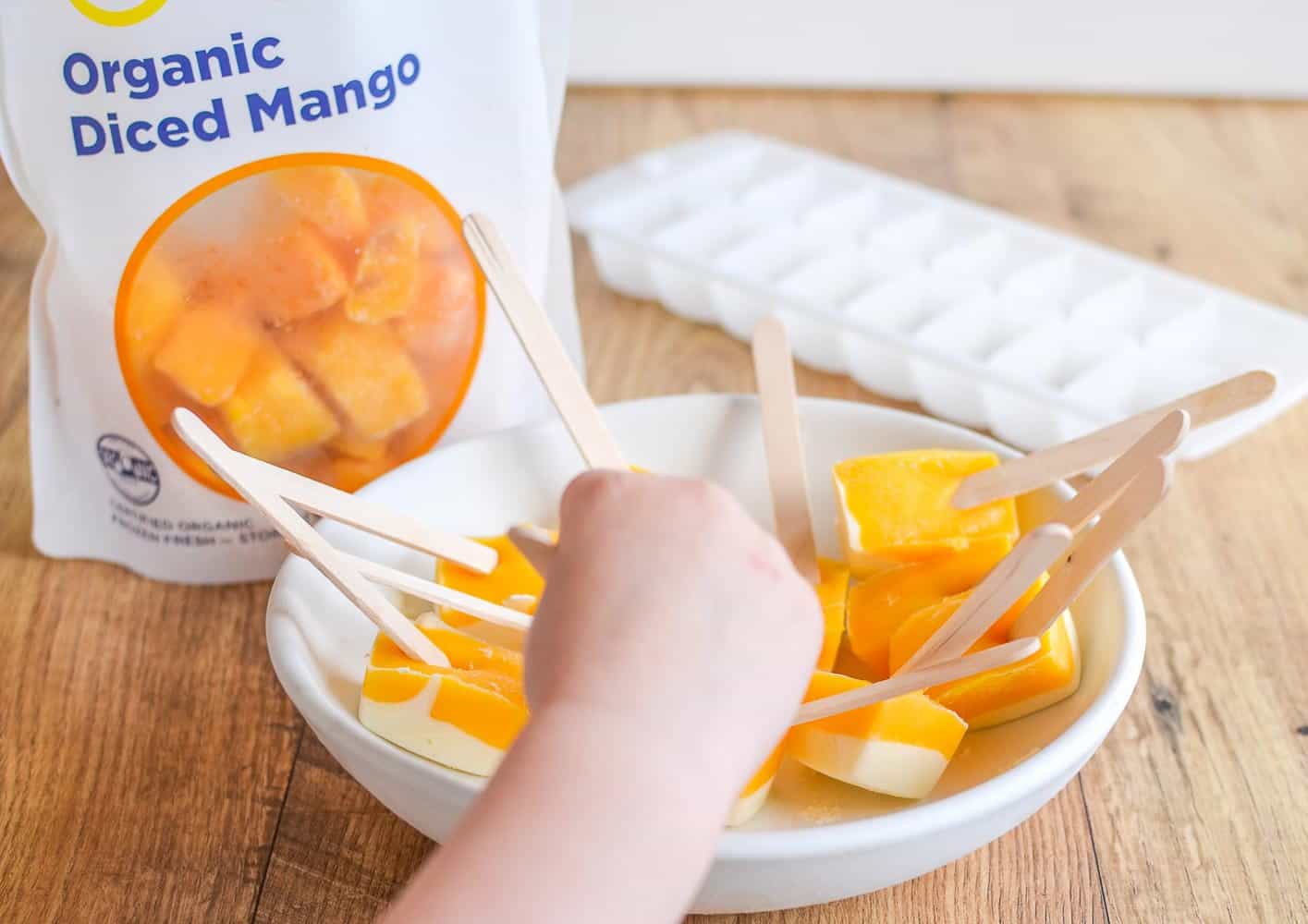 So on with the show, did I mention you only need 4 ingredients to make this summery treat, 1 is of course mango, the other 3 are for the creamy cheesecake layer.
Frozen Mango Cheesecake Bites
Ingredients
200g greek yoghurt
50g cream cheese
1 tablespoon maple syrup (15ml) or other sugar/sweetener
300g mango
Instructions
Place the first 3 ingredients in a food processor or blender and whizz
Pour into the bottom of an icecube tray, you want to approximately half fill each compartment, there should be enough for 12-14
Bang the icecube tray to remove air bubbles
Whizz the mango, if you are using frozen mango make sure you defrost it completely. If you leave it frozen it goes a little like sorbet, so making it difficult to pour. Or you can use it from frozen add a little water and it will blend nicely
Pour onto the creamy layer, bang the tray to remove air bubbles
Add iceblock sticks (you can skip this step but they are pretty messy to eat without sticks, messy but fun)
Freeze for 2-4 hrs then enjoy
Nutrition Information:
Yield:

12
Serving Size:

1
Amount Per Serving:
Calories:

44
Total Fat:

2g
Saturated Fat:

1g
Trans Fat:

0g
Unsaturated Fat:

1g
Cholesterol:

5mg
Sodium:

25mg
Carbohydrates:

6g
Fiber:

0g
Sugar:

6g
Protein:

1g
Please know this nutrition analysis is based on the ingredients only, this recipe has not been sent to a laboratory for independent testing