Since Christmas we have been living in what seems like the land of popcorn. The kids were given a popcorn maker by their aunty and to say it's been a winner is an understatement. Plain popcorn is a pretty great snack. No nasties, but I thought I would see if I could turn it into more of a sustaining snack. And maybe a bit less messy, because honestly, I am a bit sick of finding popcorn everywhere!
My Cheesy Popcorn Bites
All I did was add cheese, and it has been a winner. Sorting out the ingredients wasn't hard but I did have to play around a bit to create a recipe that holds together kind of like a cracker (but not). What I learnt is you need to blitz the popcorn a bit, ie you need to break it down just a touch, so that when you add the cheese it holds together.
So essentially you blitz the popcorn and the cheese, bake it in a silicon muffin tray and boom! You have a snack, party food or lunch box item!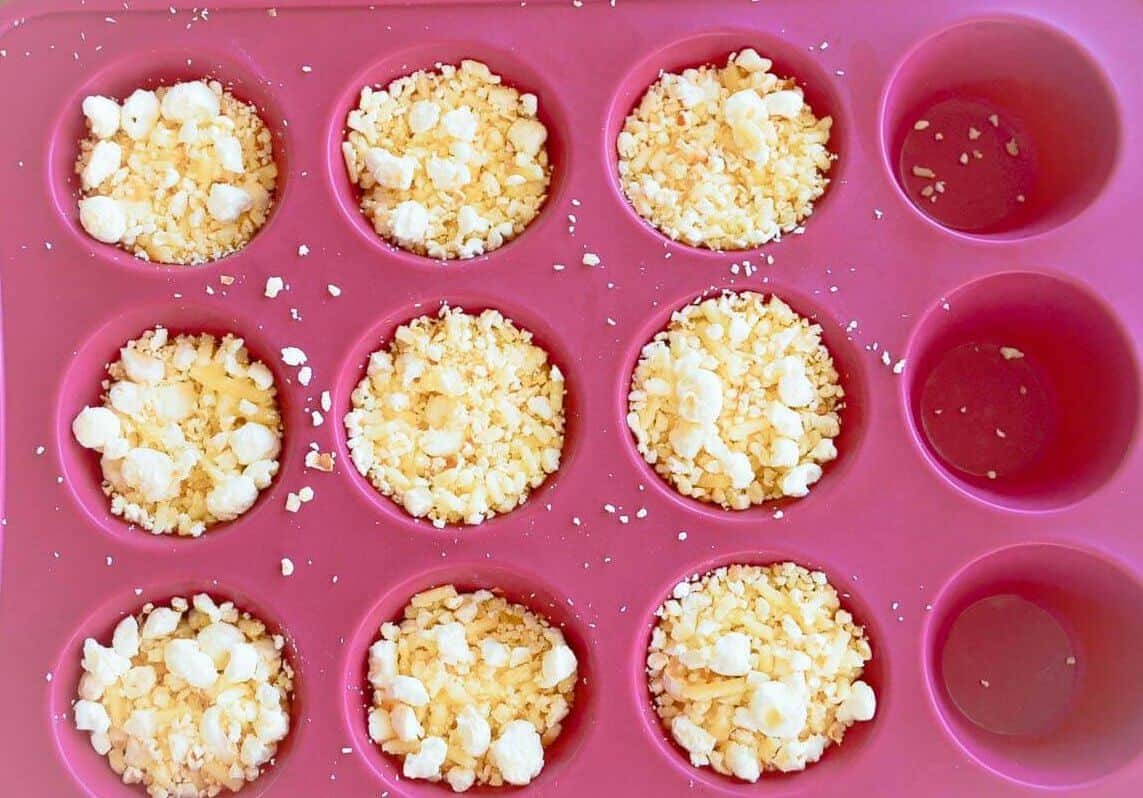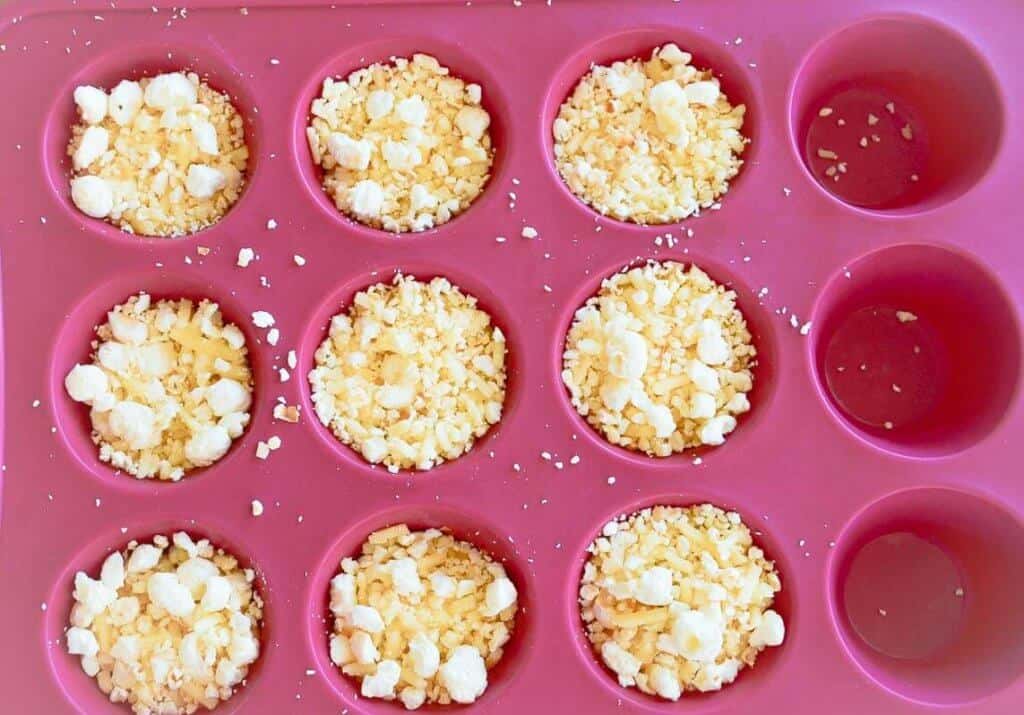 Cheesy Popcorn Bites
Ingredients
4 Cups popcorn (popped)
1 Cup cheddar cheese (grated)
Instructions
Place cheese and popcorn into a food processor, pulse
Pulse the mix until the popcorn begins to break down so the biggest pieces are around 1cm in diameter (some bits will be much smaller)
Spoon this mix into silicon muffin tray, fill the tray nice an full as the popcorn will shrink on baking
Bake at 180 degrees celsius for 8-10 mins, cheese should be golden and bubbling
Remove from oven, leave to cool in the tray
Remove from tray and store in an air tight container for up to 3 days.