THIS POST MAY CONTAIN AFFILIATE LINKS.
Why you should make your own healthy sugar free tomato sauce
Most commercial tomato sauce/ketchups are very high in sugar, with a sugar content of around 30%. It varies a little from brand to brand but in general they are around one third added sugar. For every Tablespoon of tomato sauce, your child is eating they are having 1-1.5 teaspoons of added sugar. This can add up pretty quickly if your child is a sauce lover.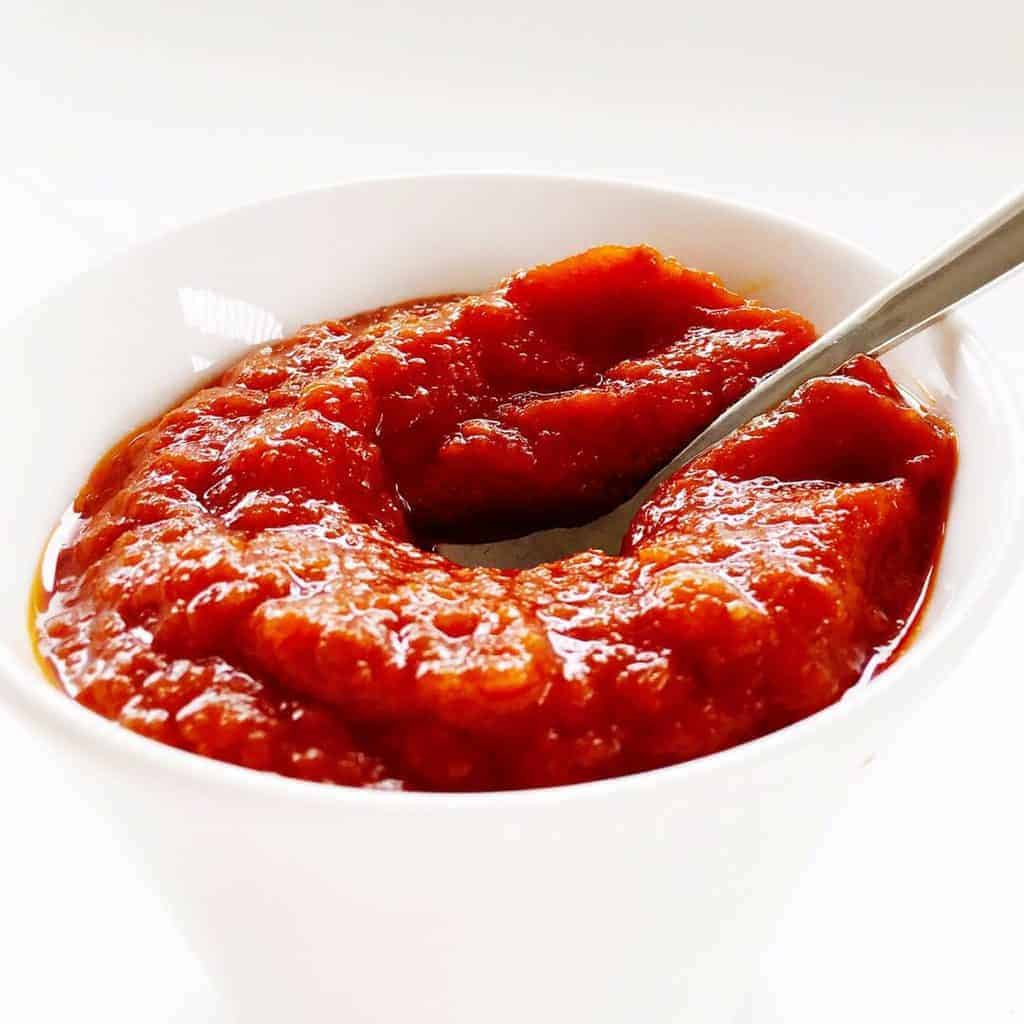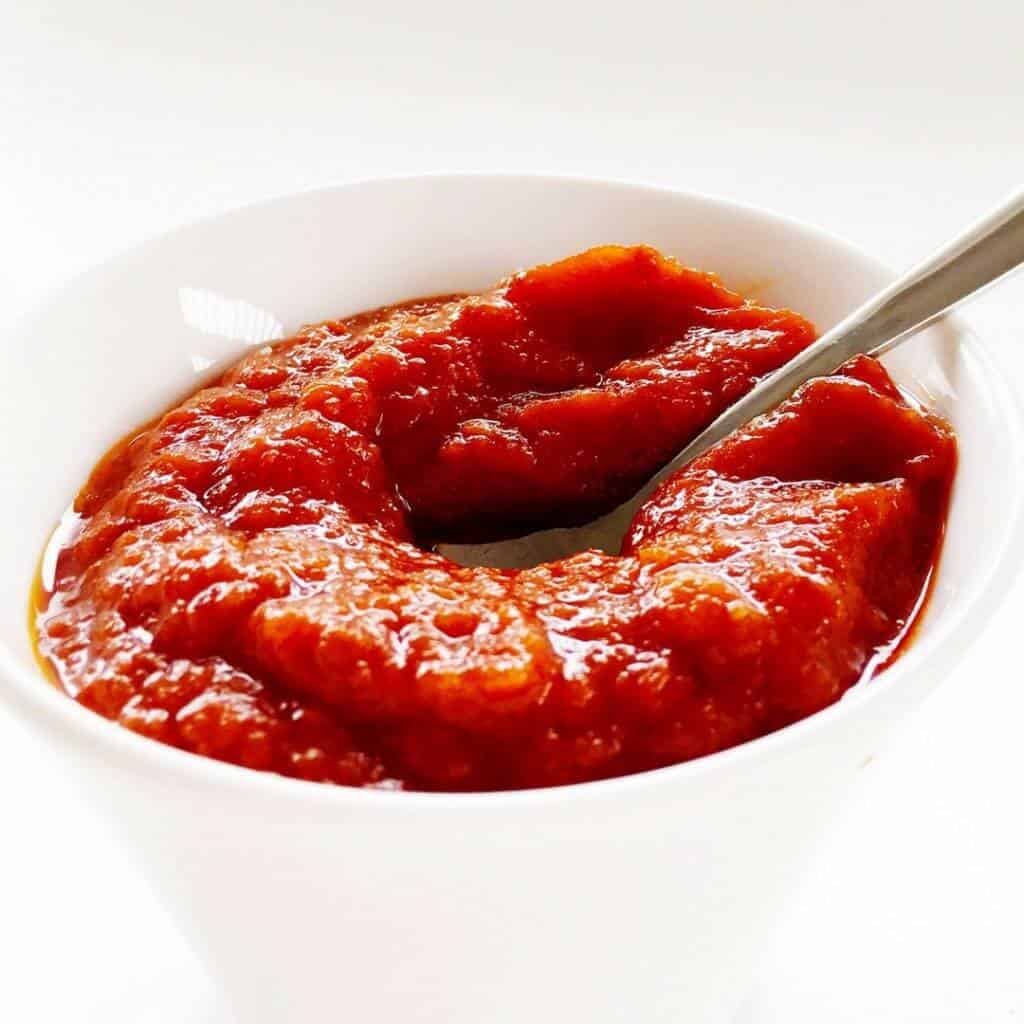 My kids are no exception to the rule, they L O V E tomato sauce. They love it for dipping things, they love it with meats, hell they enjoy licking it straight off the plate or off their fingers. So how do I keep my sauce loving kids sugar intake low?
Well, I make my own sugar free tomato sauce.
3 Ingredient Tomato Sauce Recipe
Yes, that's right to make homemade tomato sauce you only need 3 ingredients. Around 2 minutes of preparation time and about 30 minutes of patience. By patience I mean leaving something to bubble on the stove. It's easy I promise.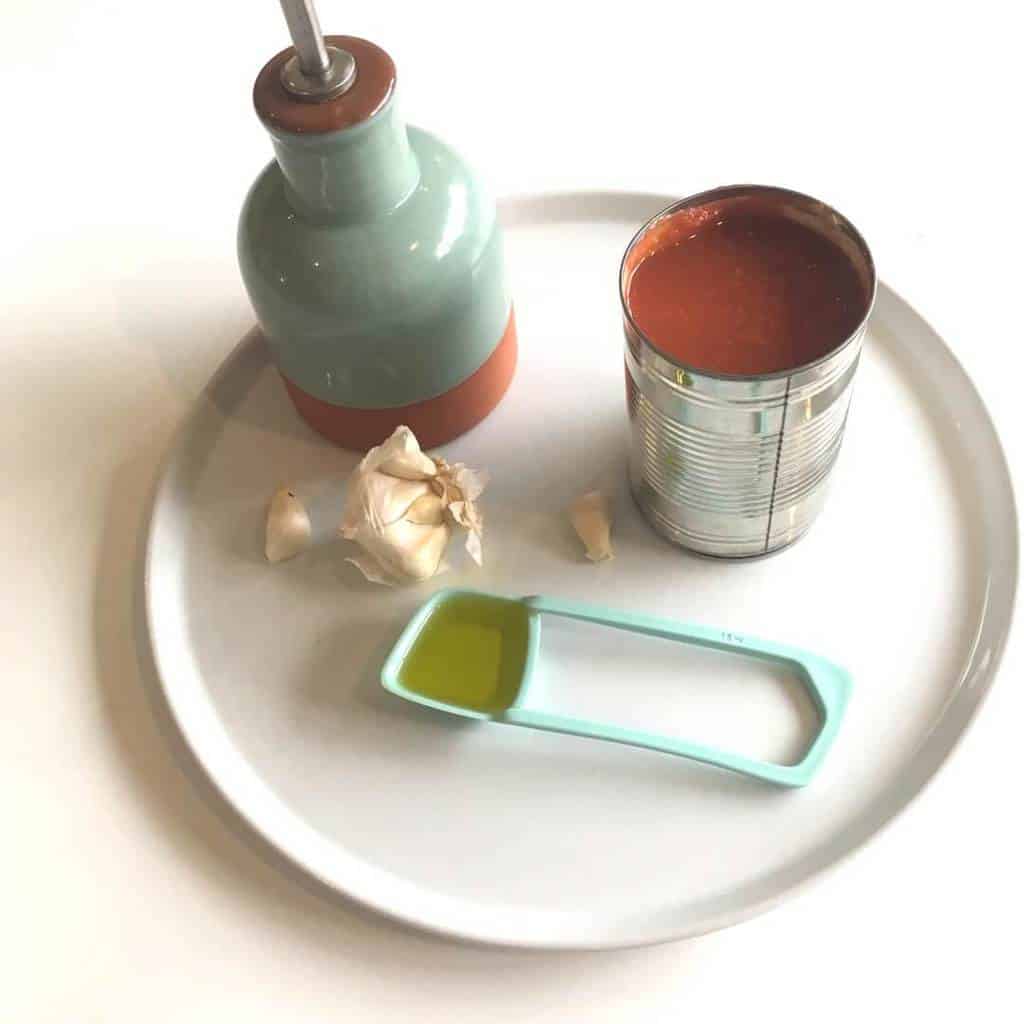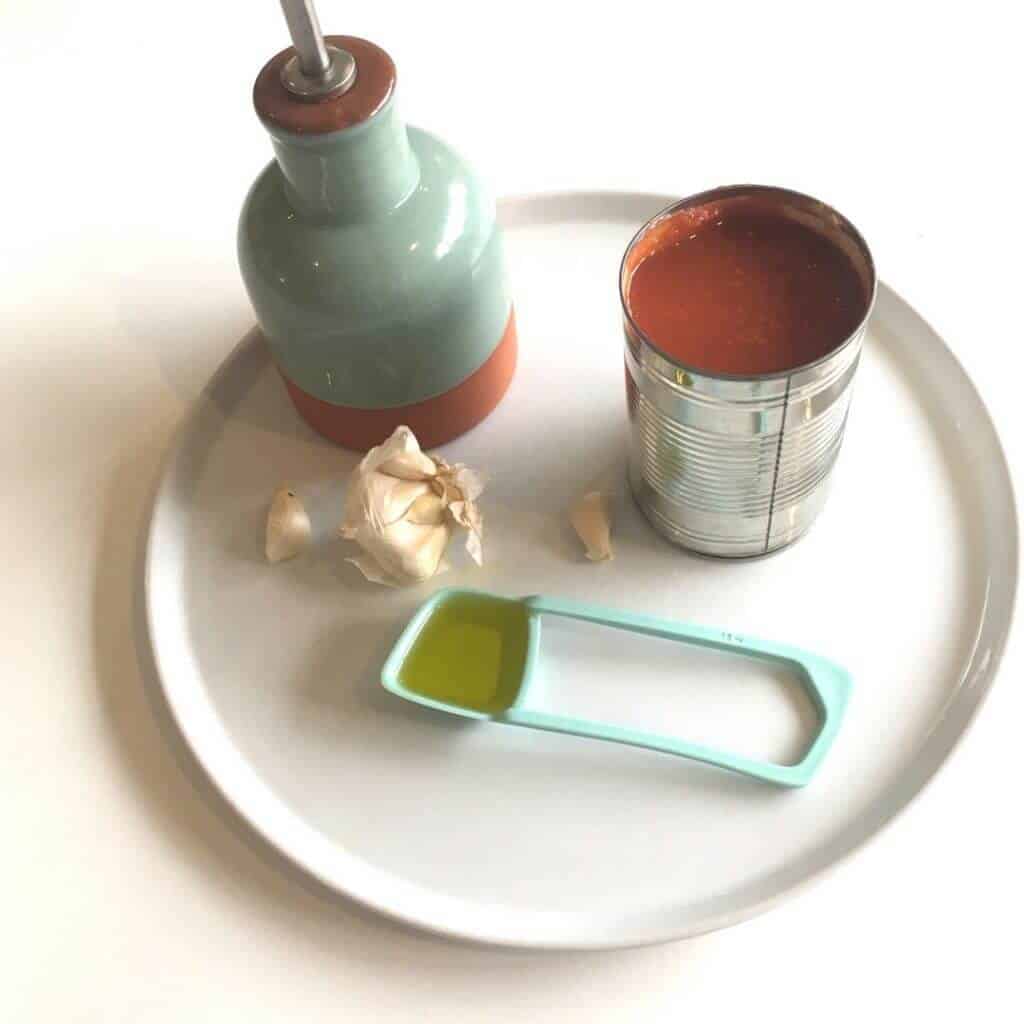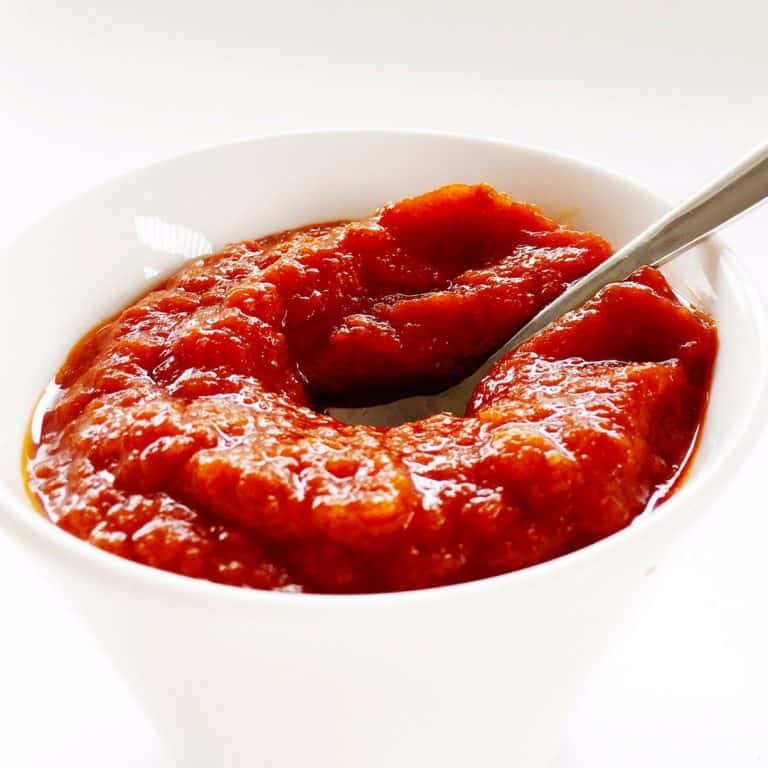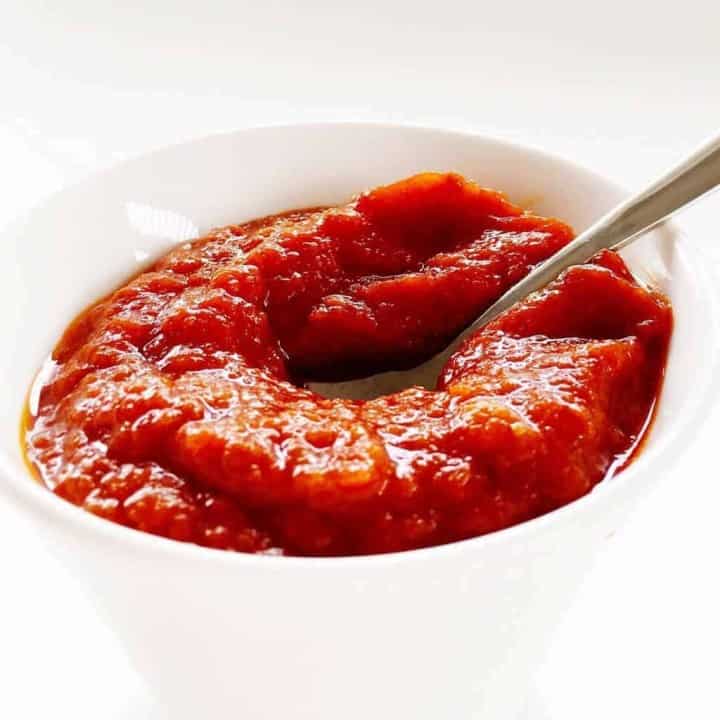 Simple No Added Sugar Tomato Ketchup
Easy healthy homemade tomato ketchup recipe no added sugar, because we all love tomato sauce
Ingredients
3 tablespoon Olive oil
1 Clove garlic
1 x 400g can tomato purée, crushed tomatoes or passata
Instructions
In a saucepan heat the olive oil over a medium low heat
Roughly chop the garlic, it does not need to be super fine
Sauté for a few moments until coloured and fragrant
Pour in the tomatoes and leave to bubble over a medium/low heat for around 30 minutes
Once the sauce is nicely thickened give it a good vigorous stir with a spoon to really incorporate the oil
Notes
When you are choosing tinned tomato products check the label and look for products with no added sugar in the ingredients list and little to no added salt the salt content  should be well under 200 mg/100g of sodium for basic tinned tomatoes
Nutrition Information:
Yield:

12
Serving Size:

1
Amount Per Serving:
Calories:

46
Total Fat:

3g
Saturated Fat:

0g
Trans Fat:

0g
Unsaturated Fat:

3g
Cholesterol:

0mg
Sodium:

28mg
Carbohydrates:

4g
Fiber:

1g
Sugar:

2g
Protein:

1g
Please know this nutrition analysis is based on the ingredients only, this recipe has not been sent to a laboratory for independent testing
Serving suggestions
Serve the sauce/ketchup as you would normal commercial sauce, as a condiment, in a burger, with meats or sausages
Stir it through pasta for a super quick pasta dish, you can add extra vege, meat, fish, chicken, cheese or lentils/chickpeas to add extra nutrition
Make a layered hummus dip, alternate layers of hummus with the tomato sauce to make a colourful dip perfect for cucumber and carrot sticks