Mumphemisms Explained: The truth behind the little white lies
THIS POST MAY CONTAIN AFFILIATE LINKS.
Hands up, who has been in this situation?
You arrive at your mothers' group catch up and are blown away by the following.
All the mums are looking immaculate, their hair is glossy and their make up is impeccable. The babies all look gorgeous, they are wearing beautiful matching outfits and are calm and content, and every conversation you have with the other mums seems to revolve around the fact that their babies are perfect angels, motherhood is a dream and everything is sunshine and roses.
You leave your first mothers group head home and become crippled with the feeling of inadequacy. It would seem you must be doing something terribly wrong. How come no one else is finding this parenting gig hard? How come everyone is getting their full quota of sleep every night? How come? How come? How come?
Well here's the truth, everyone at that mothers' group gathering is probably struggling to some degree as well (ok maybe not everyone, there might be some new mums who really are living the blissful existence they portray in public eye). The thing is all (or at least the vast majority) new mums, for some crazy, ridiculous, insane reason hate to own up to any struggles when meeting other mums for the first time. We all gloss over the truth, tell little white lies or just nod and smile to avoid people thinking we might not be coping.  And this is where the Mumphemisms come in. These are the euphemisms mums use to hide the struggles they are actually having.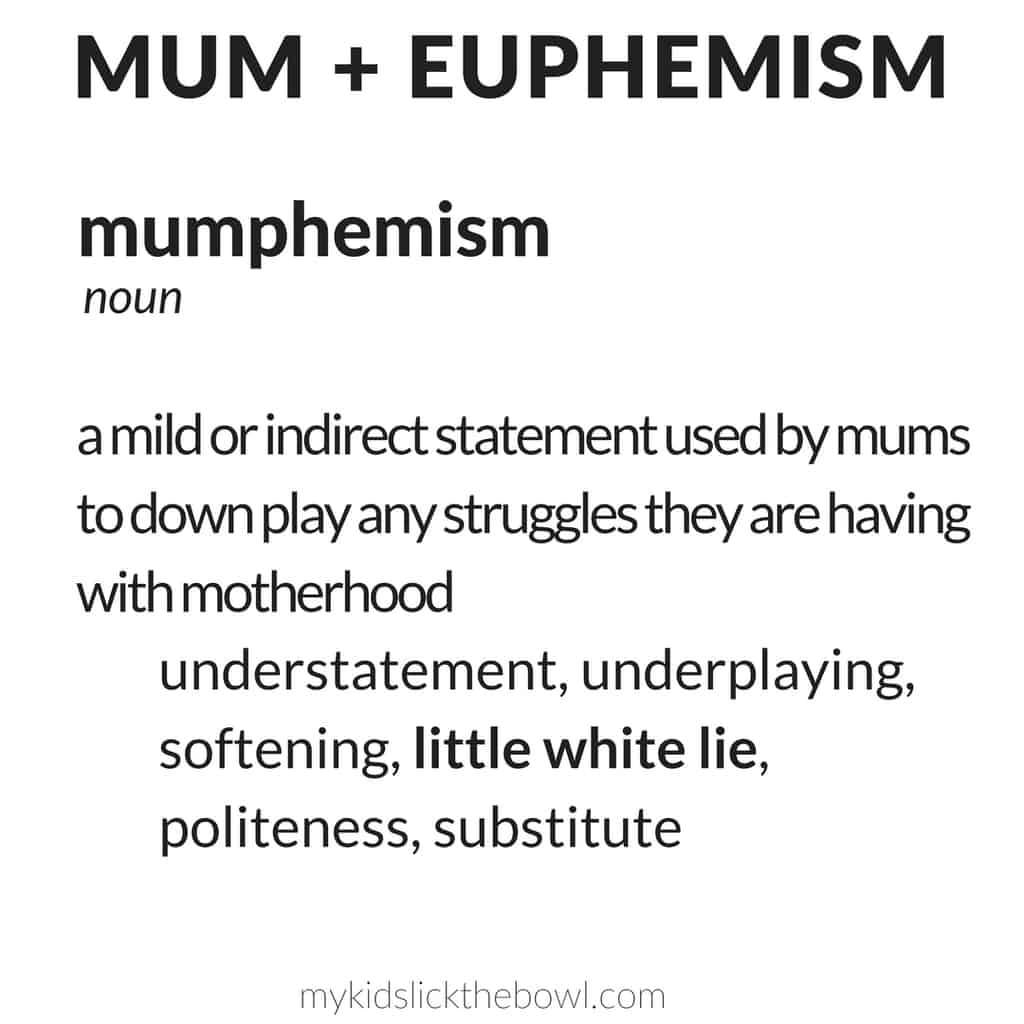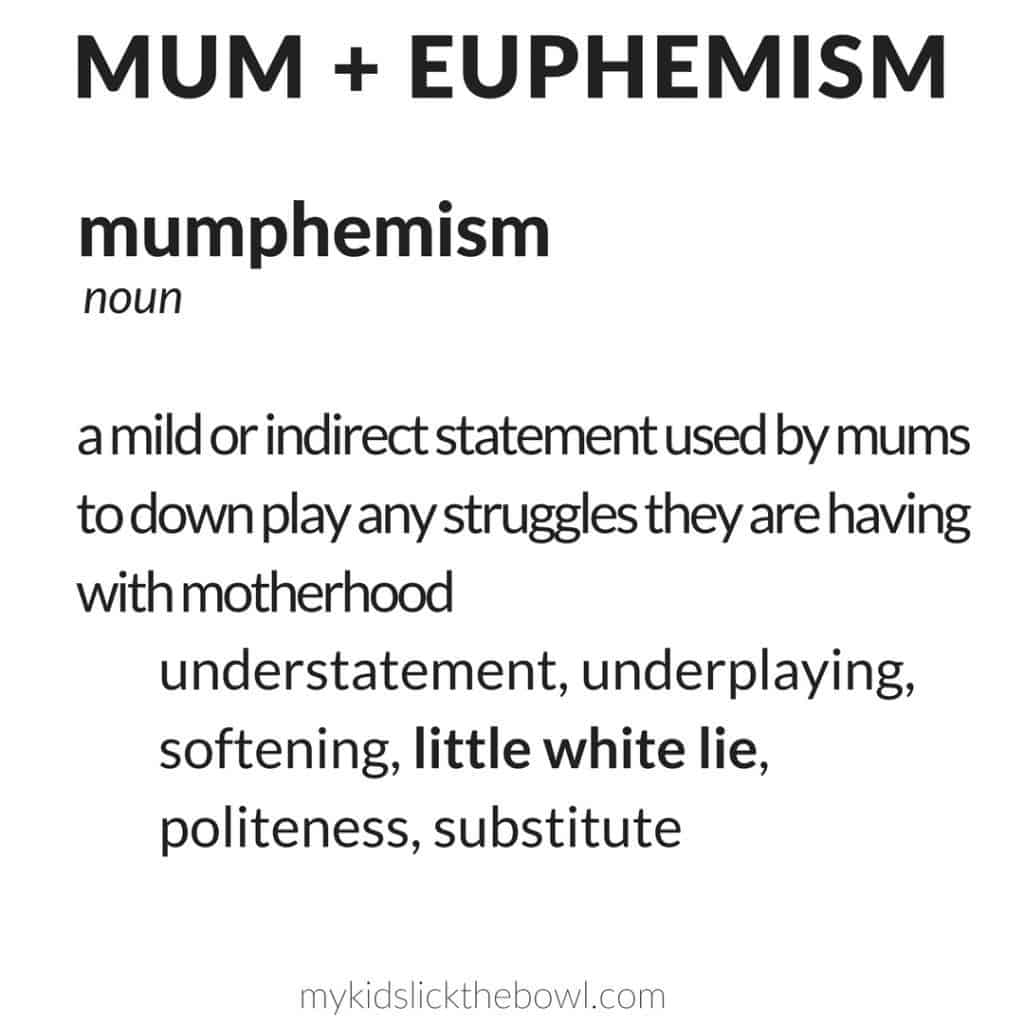 Mumphemisms explained, what the little white lies can actually mean
Here are some examples, I bet you have heard one or two of these before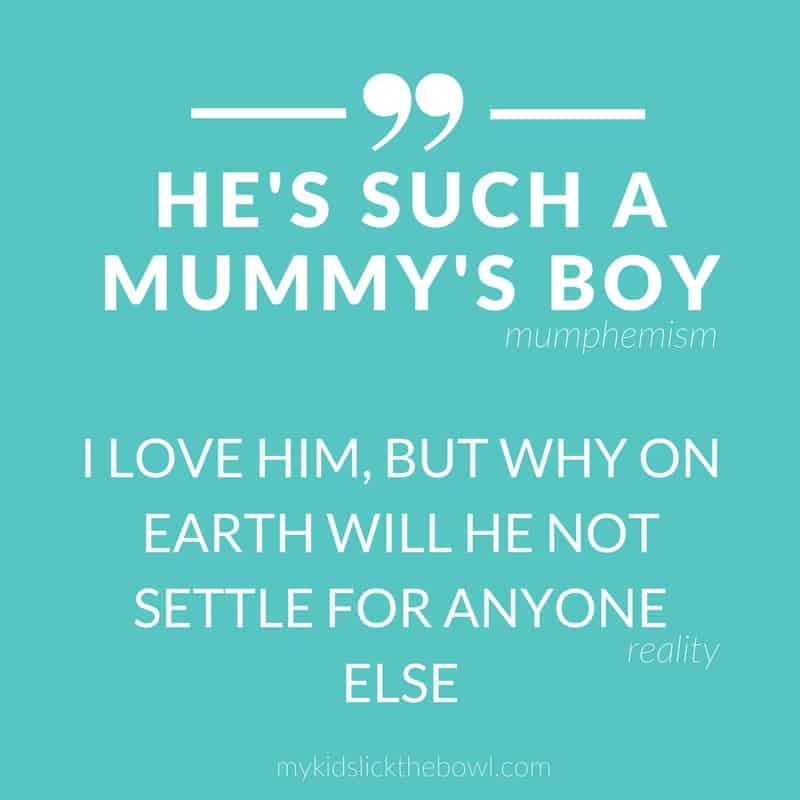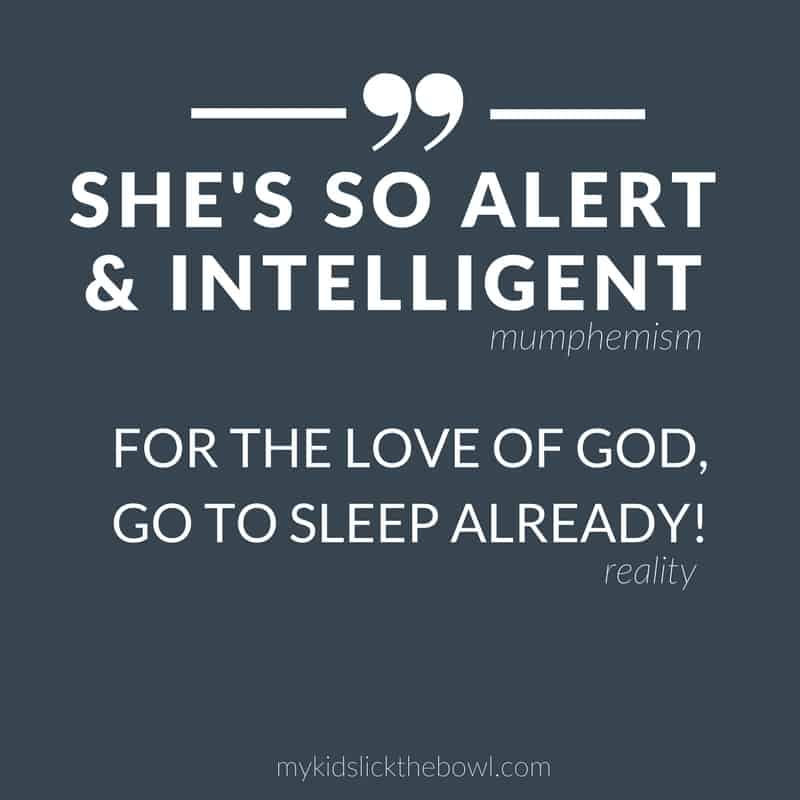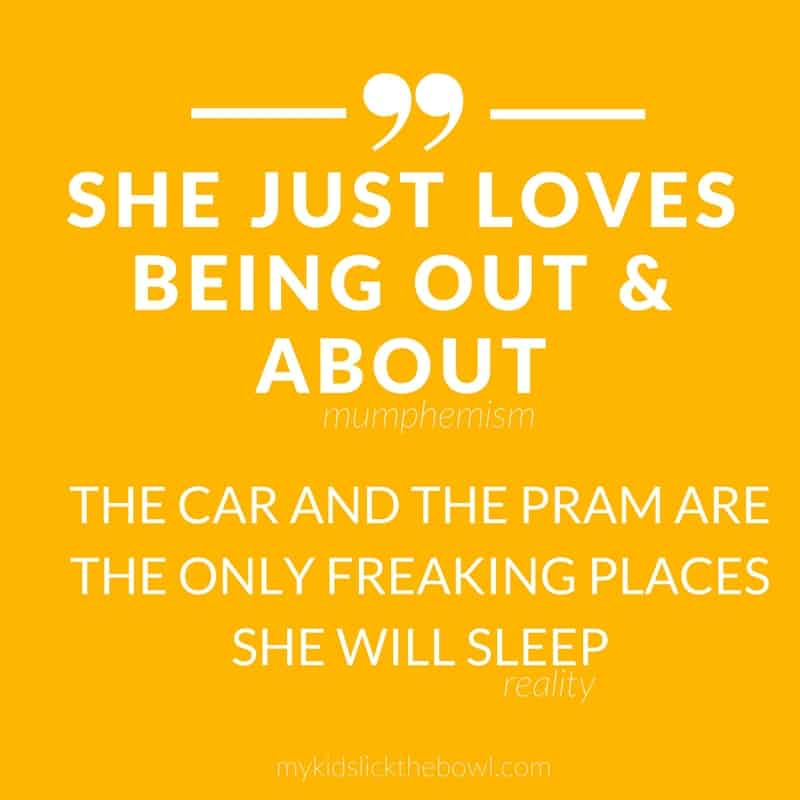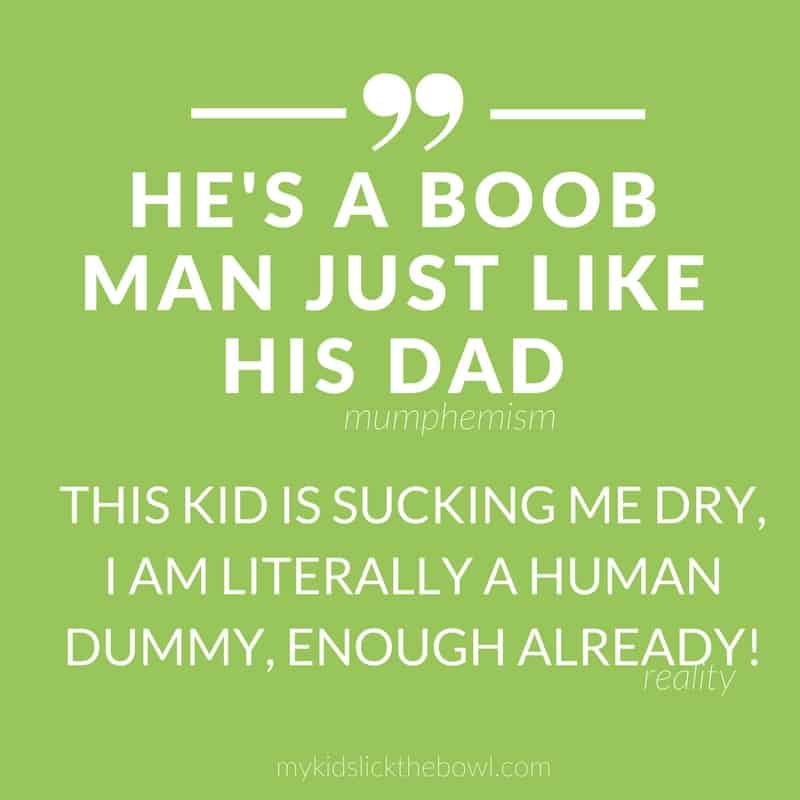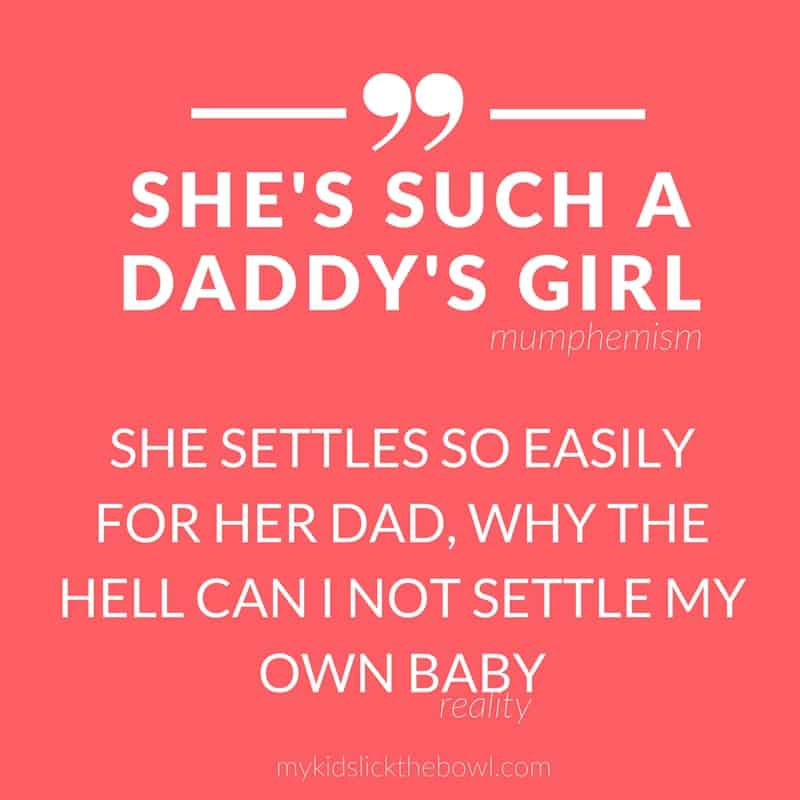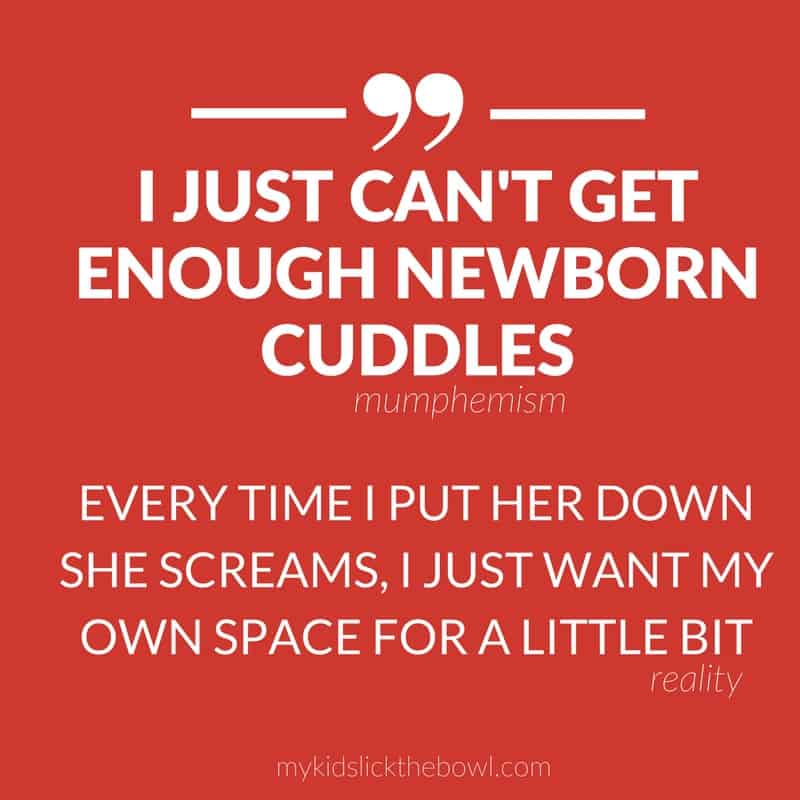 So hands up, who has heard a few of these, and hands up, who has used a few of these! If I'm honest I probably used some of these mumphemisms in the past. My guess  (which is totally unscientific, and just a hunch) is you are more inclined to use them or hear them with your first child when they are young. The older your munchkins are and the bigger your brood, I think the less you hear them and the less you say them.
The problem behind mumphemisms and these little white lies
The use of mumphemisms is a first world problem that is causing way too much unnecessary angst. With every little white lie told, someone somewhere ends up with a false expectation of motherhood. Someone somewhere feels a bit worse about the job they are doing as a mum.
So here is my challenge to all the mums out there. Ditch the mumphemisms, tell the whole truth and nothing but the truth. You will probably be surprised how it is received by your fellow mums. It will most likely mean the start of some great friendships.  I know that my long standing mum friendships have been because of warts and all conversations, not because of a glossed over version of some half truth.
Good luck, this being a mum thing can be tough.