If ever there has been a day that calls for a bowl of comforting creamy chicken pasta soup, then today was that day.
Life has been a little rough in our house for the past few days, turns out we have a house full of strep throat, which meant unwell kids and high temps. Everyone is on the mend now though. The illness coupled with the cold snap that swept through New Zealand today meant today was the perfect day to make yet another batch of creamy chicken pasta soup, but get it photographed and up on the blog!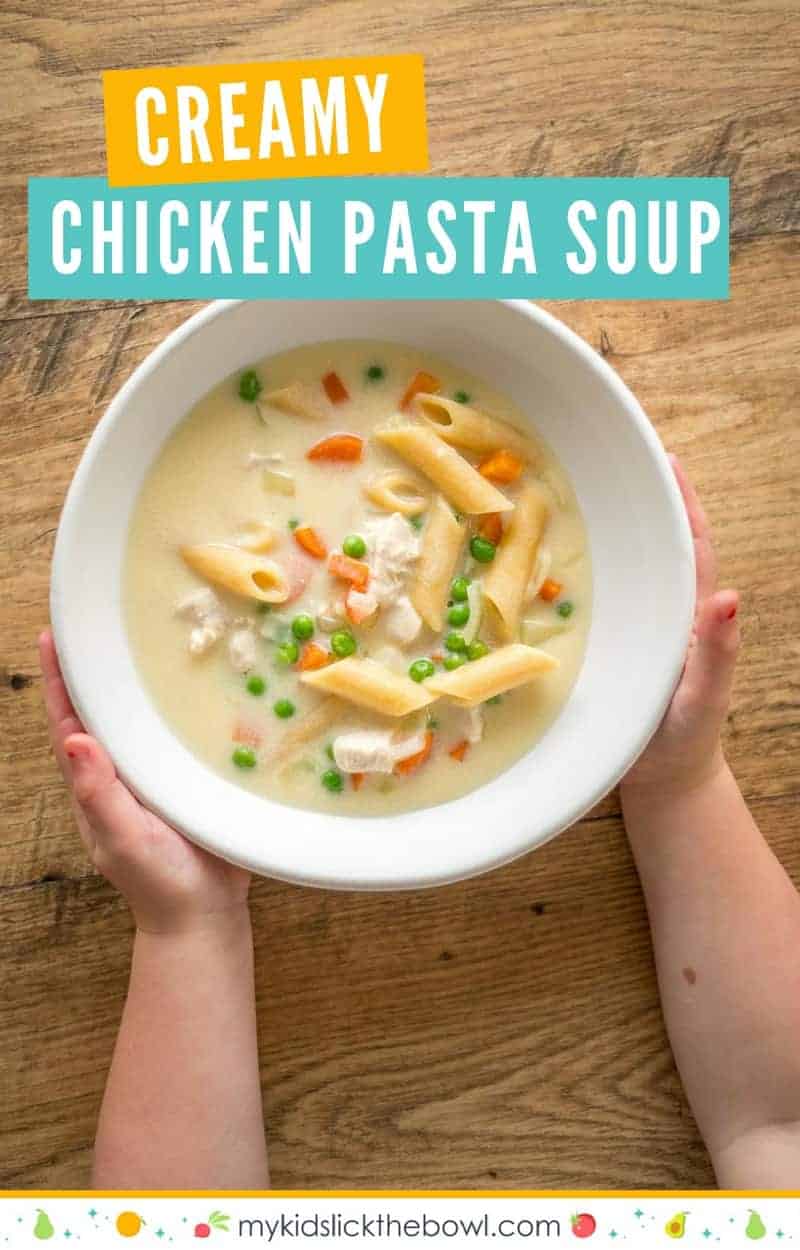 This creamy chicken soup was the launching pad for my kids and soup. It's kind of soup with training wheels, soup for the kid who thinks they don't like soup. The secret weapon is the pasta. The pasta is the training wheels.. because most kids love pasta!
So the kids love this soup, but I also love this creamy chicken soup, I love it, as there is no pre-cooking of any of the parts, not even the pasta, it all just cooks in the one pot, making it wondrously easy. I also love it as it is economical. So a great dish to pop on your meal plan when you want to keep food costs low!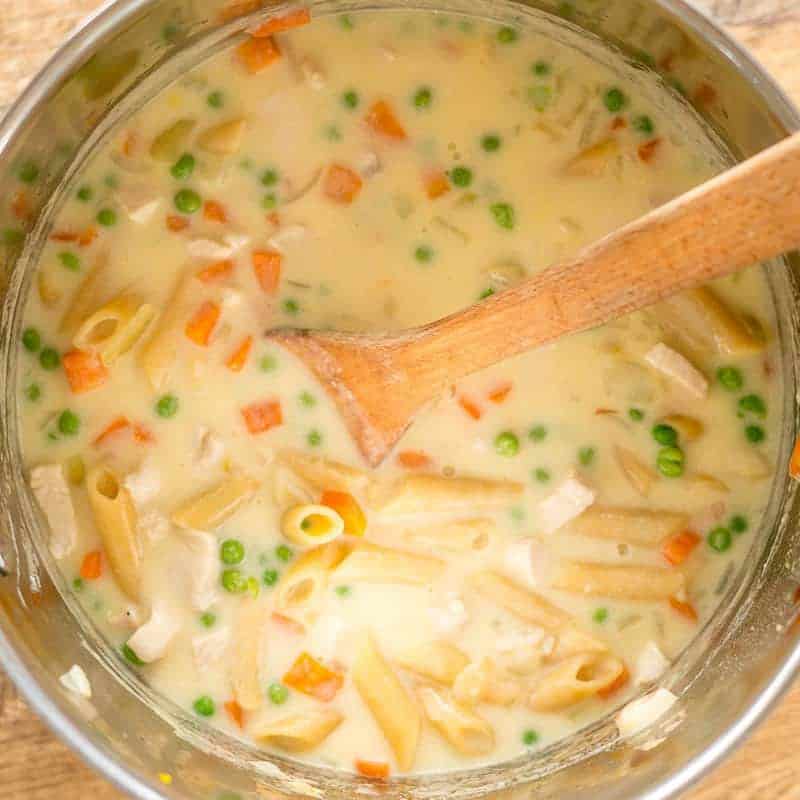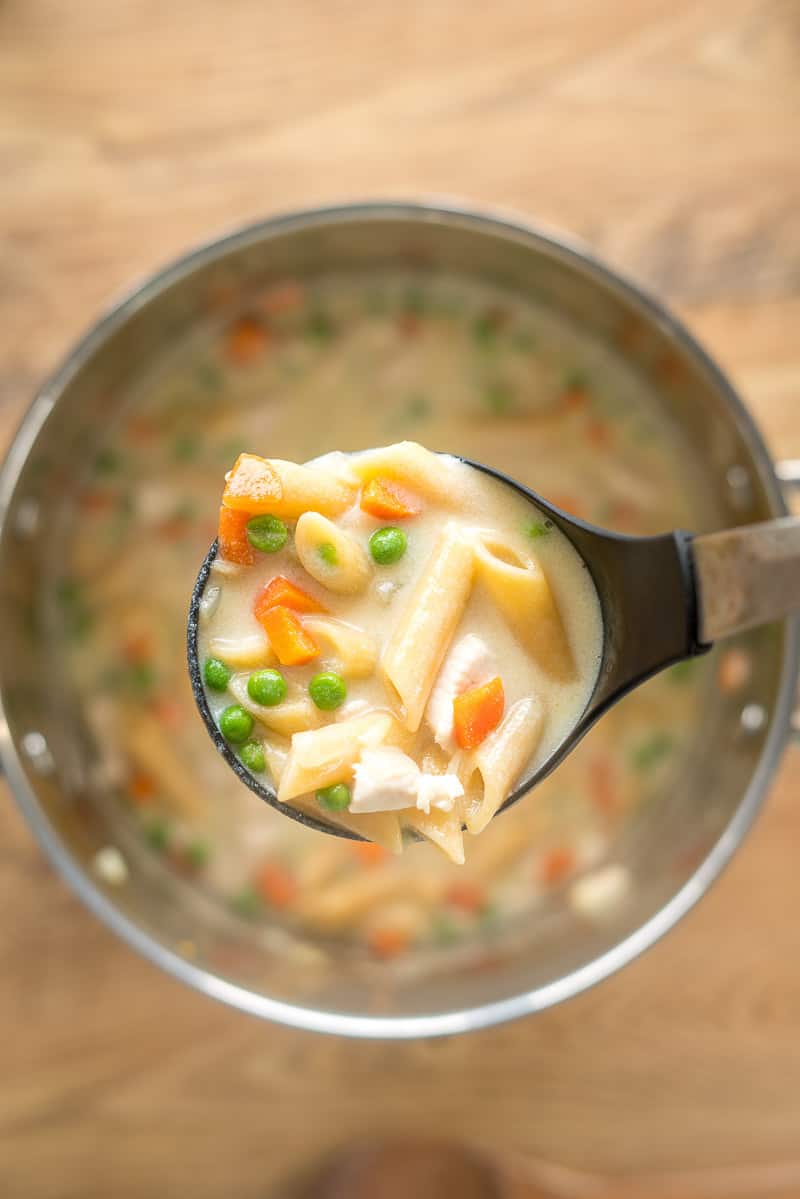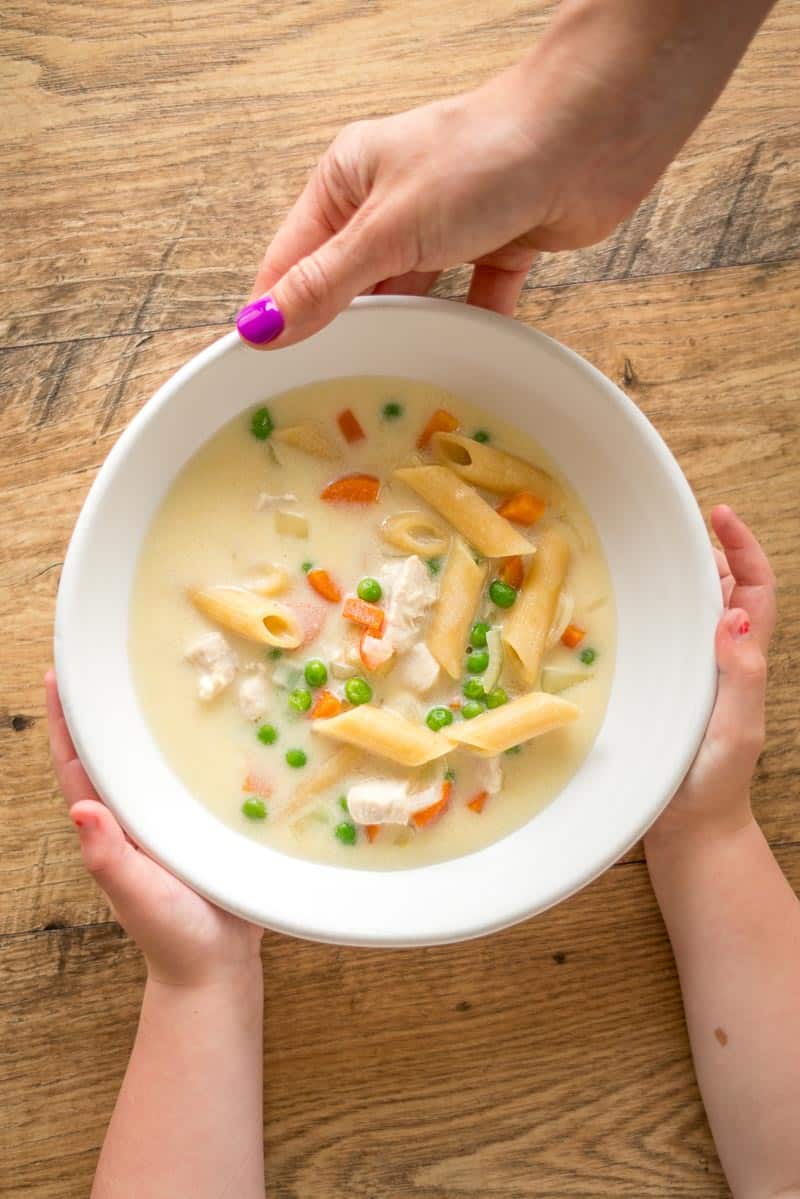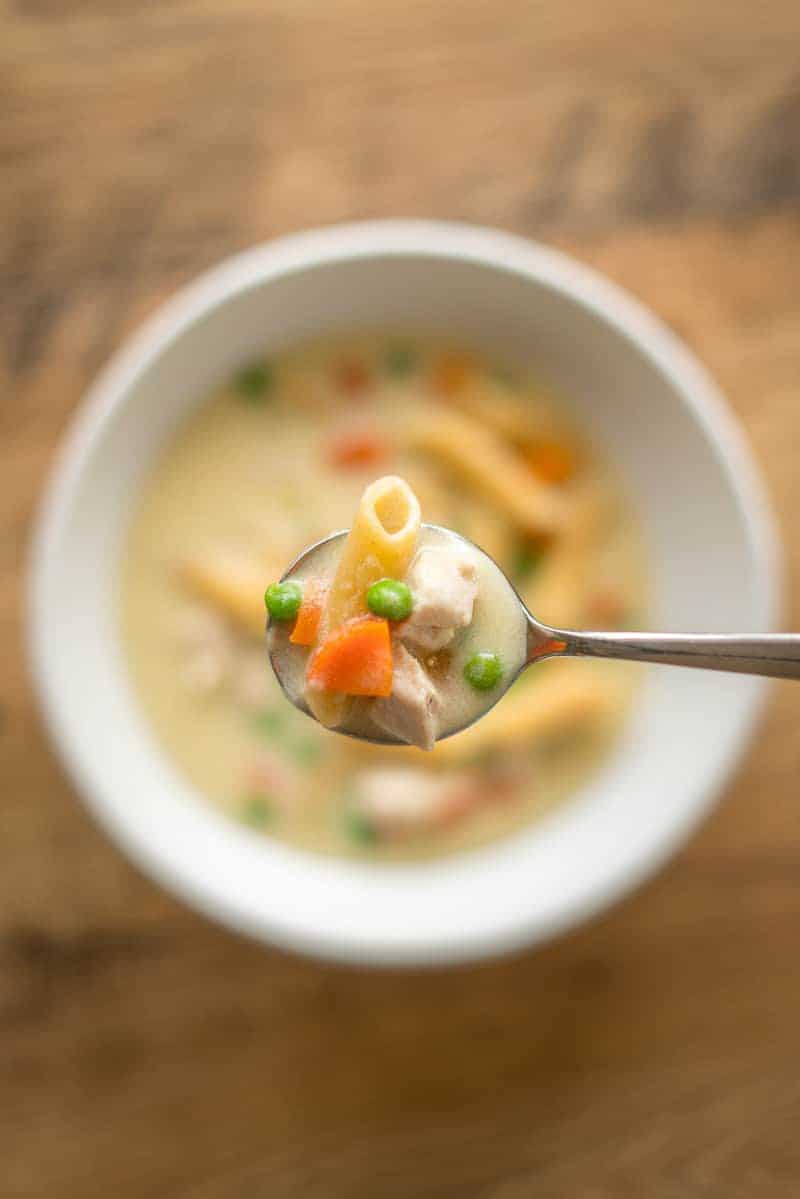 Previously on My Kids Lick The Bowl
---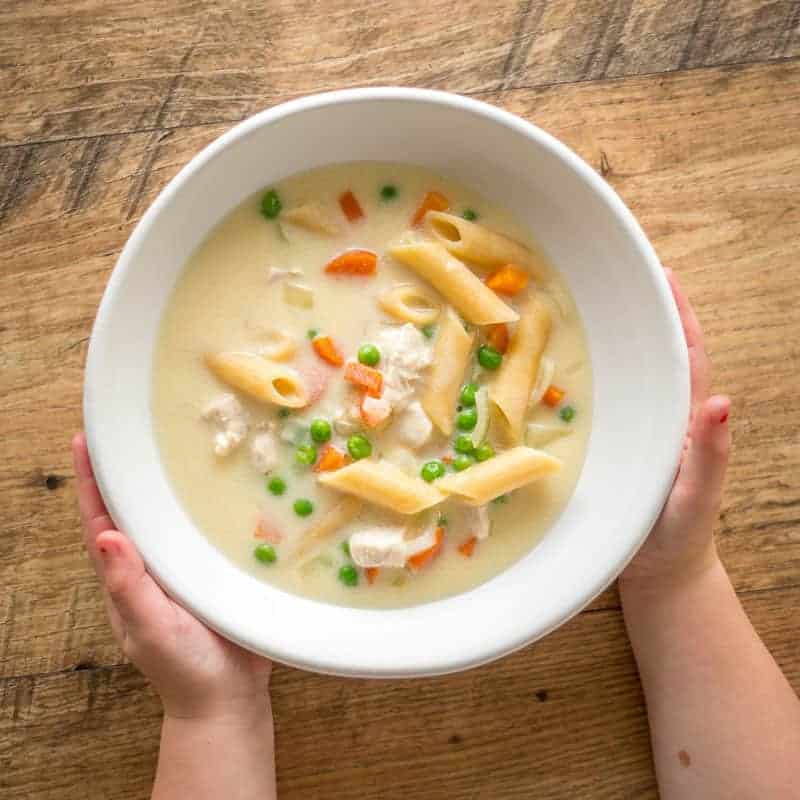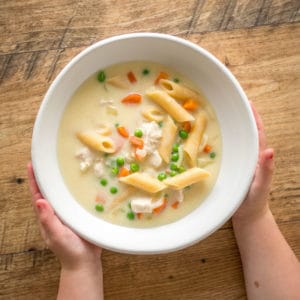 Print
Creamy Chicken Pasta Soup
Yield 6-8 Serves
A comforting creamy chicken pasta soup with pasta, a homemade soup that is easy to make  and kid-friendly, a great family dinner
Ingredients
120g onion (1 large)
120g carrot (2 medium)
2 tbsp butter
3 tbsp flour
4 cups stock (1L)
2 cups milk (5oomL
350g chicken
250g uncooked pasta
150g frozen peas (1.5 Cups)
Instructions
Dice the onions and carrot
Melt the butter in a large saucepan
Add the onion and carrot and saute for approx 5 mins
Add the flour and cook this off for 2 minutes, ensuring the veggies all get coates
Add the stock and milk, bring the mix up to a simmer
Dice the chicken (1cm cubes) Add the chicken and poach at a low simmer for 10 mins
Add the uncooked pasta and cook for a few minutes less than the suggested cooking time (this will vary depending on the size and shape of pasta you are using) 
Add the frozen peas, Check the consistency of the soup at this stage, if it has thickened more than you would like thin down with a little more stock. Cook for 1-2 minutes to ensure the peas are heated through
Season with salt and pepper if needed
Serve
Notes
The butter can be substituted for oil if you prefer
Celery can be added at the same stage as the carrots and onion (I dislike celery though)
Sliced button mushrooms are nice in this as well, I often add a handful of  them after the onions and carrot have had a few minutes to sauté but before the flour has been added
Personally I have not made this recipe with anything other than cows milk, but it should also work with alternative milks
Courses Soup
Cuisine Modern
Nutrition Facts
Serving Size 1 bowl
Amount Per Serving

Calories 516

% Daily Value

Total Fat 17.5 g

27%

Saturated Fat 6 g

30%

Cholesterol 47.1 mg

16%

Total Carbohydrates 63.4 g

21%

Dietary Fiber 4.4 g

18%

Sugars 15.2 g

Protein 25.8 g

52%
* Percent Daily Values are based on a 2,000 calorie diet. Your daily values may be higher or lower depending on your calorie needs.