Bread cases - Mini quiches!
THIS POST MAY CONTAIN AFFILIATE LINKS.
Last week I posted some pics of the lunches I had made for the kids, it was bread cases. I then quickly came to learn that perhaps not everyone grew up on mini quiches made in a muffin tin with a slice of bread as a base...
Turns out bread cases are quite a Kiwi and Aussie thing, who would have known!
It's a shame as it's such an easy hack, makes a yummy quick meal for kids and adults alike. So if you haven't done it before definitely give it a go!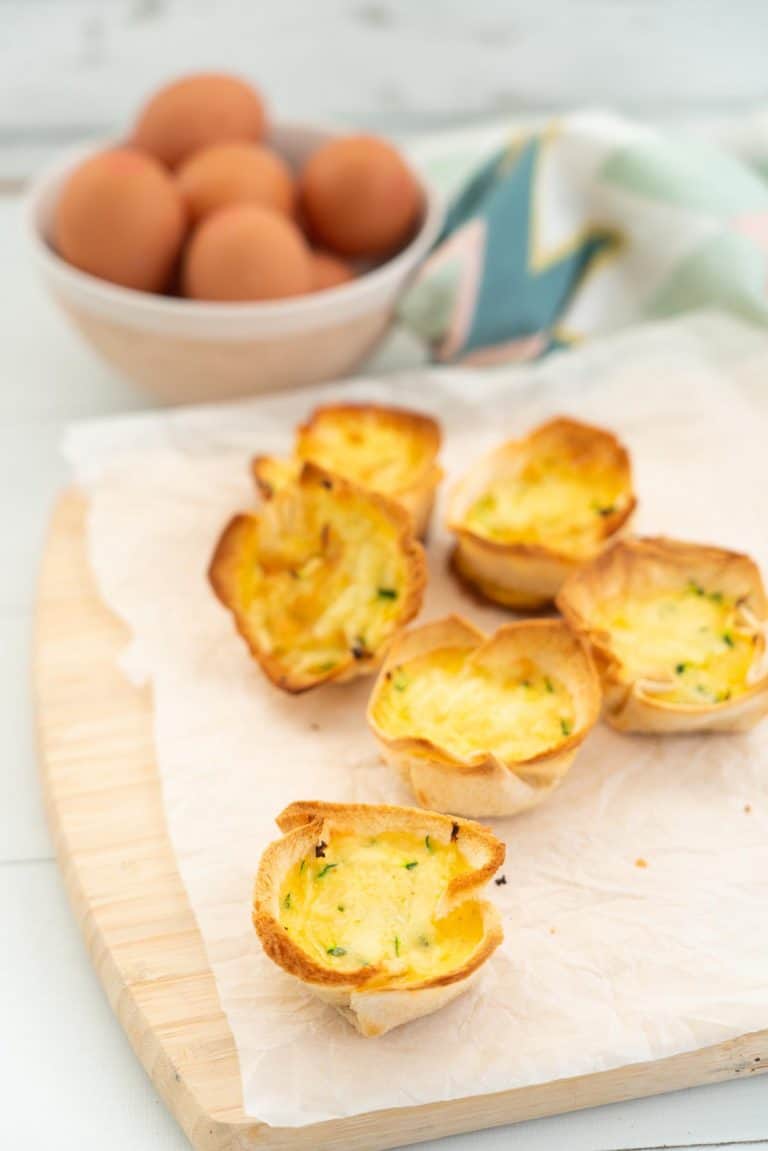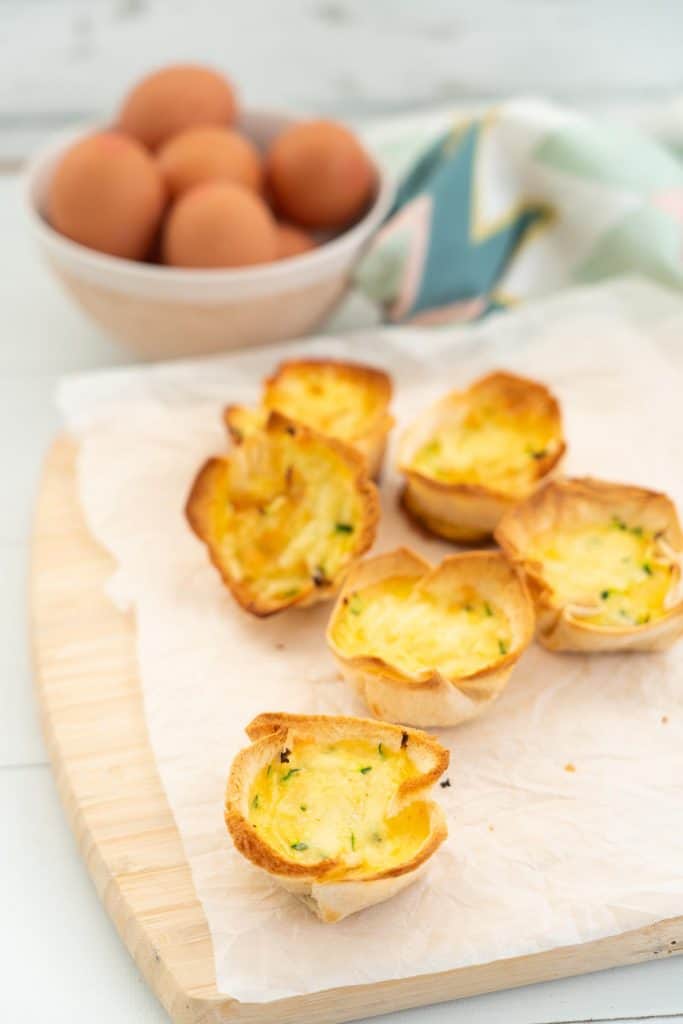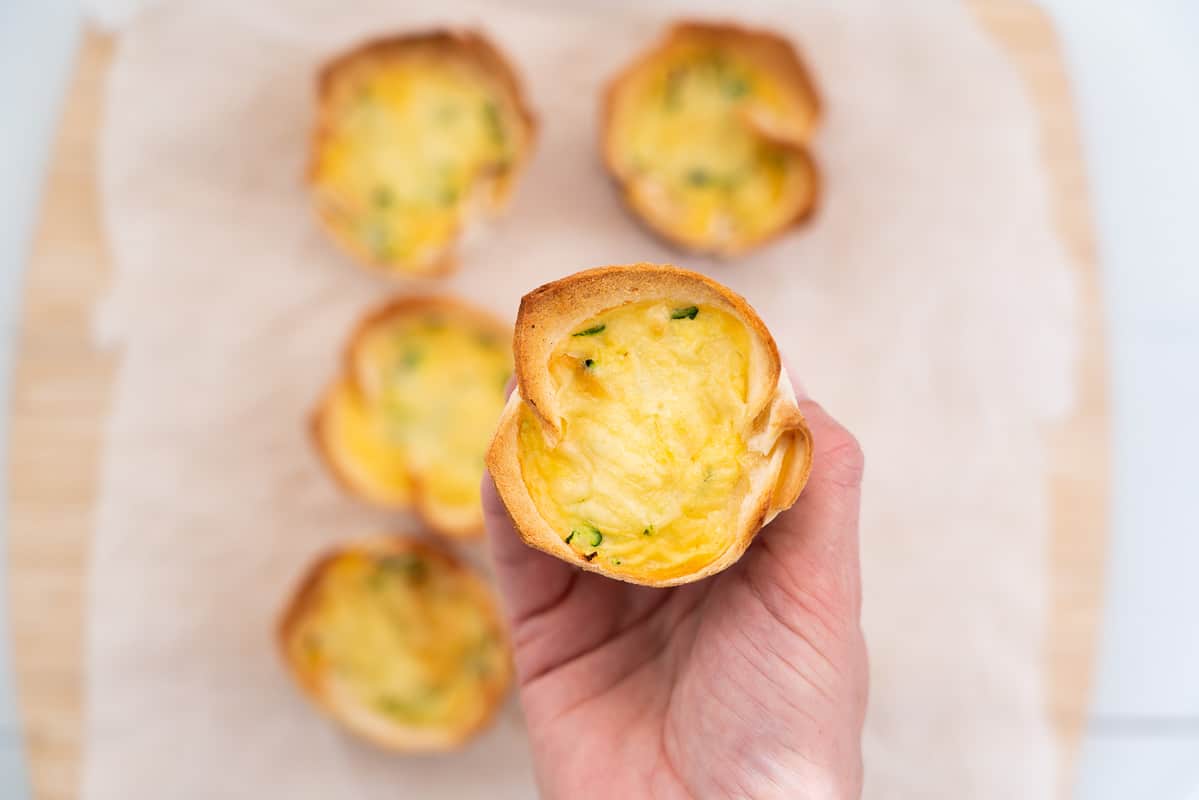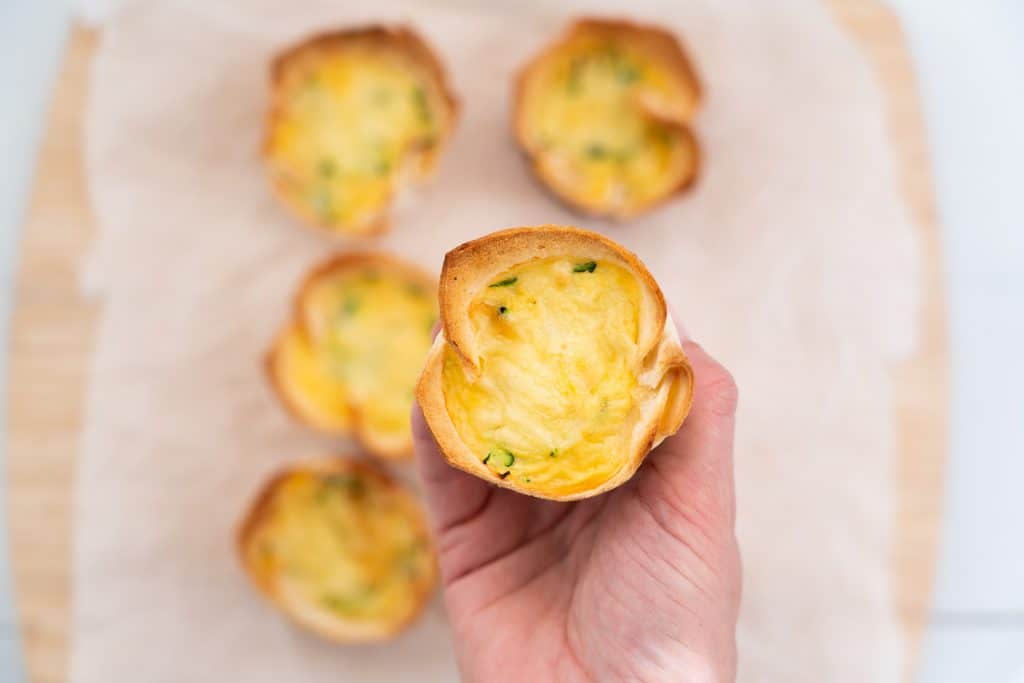 Tips and tricks for making bread cases
Choose a white or wholemeal bread, there are very few times when I pick a white bread over a grainy bread. Fairy bread would be one of these times, and so is when I am making bread cases! It will work with grainy bread, but something about it always seems a bit wrong, maybe it's just because I have so many memories of these as a kid
Remove the crusts you can get all fancy and use a cutter to cut perfect circles, but I find just removing the crusts sufficient. Although I do like to trim of the tips of the corners, as sometimes the corners stick up a bit and can burn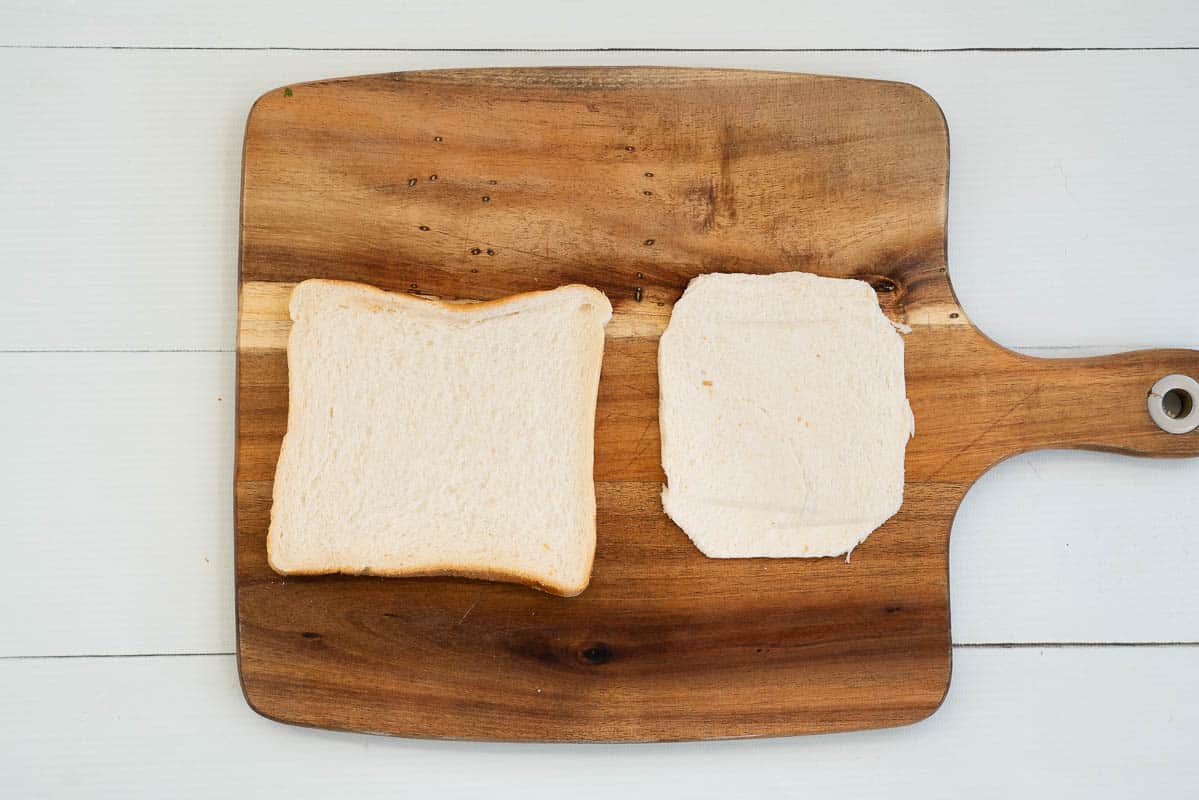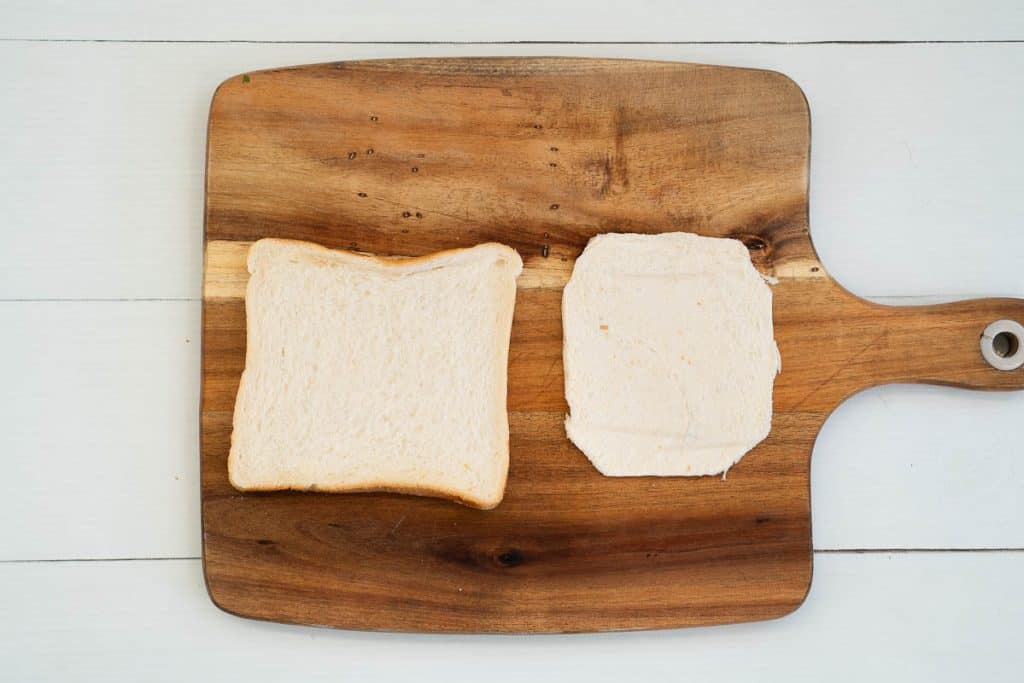 Butter the back side of the bread by this I mean butter the side of the bread that you are going to push into the muffin tin. Some people use a spray of cooking oil to grease the muffin tin instead, but a little butter on the bread makes for a tastier golden bread case!
Blind bake the bread cases don't panic, it's not like using pastry, you don't need to use any weights for this, you just need to push the bread buttered side down into the muffin tins firmly and bake for 3-5 minutes before you actually fill them with your chosen fillings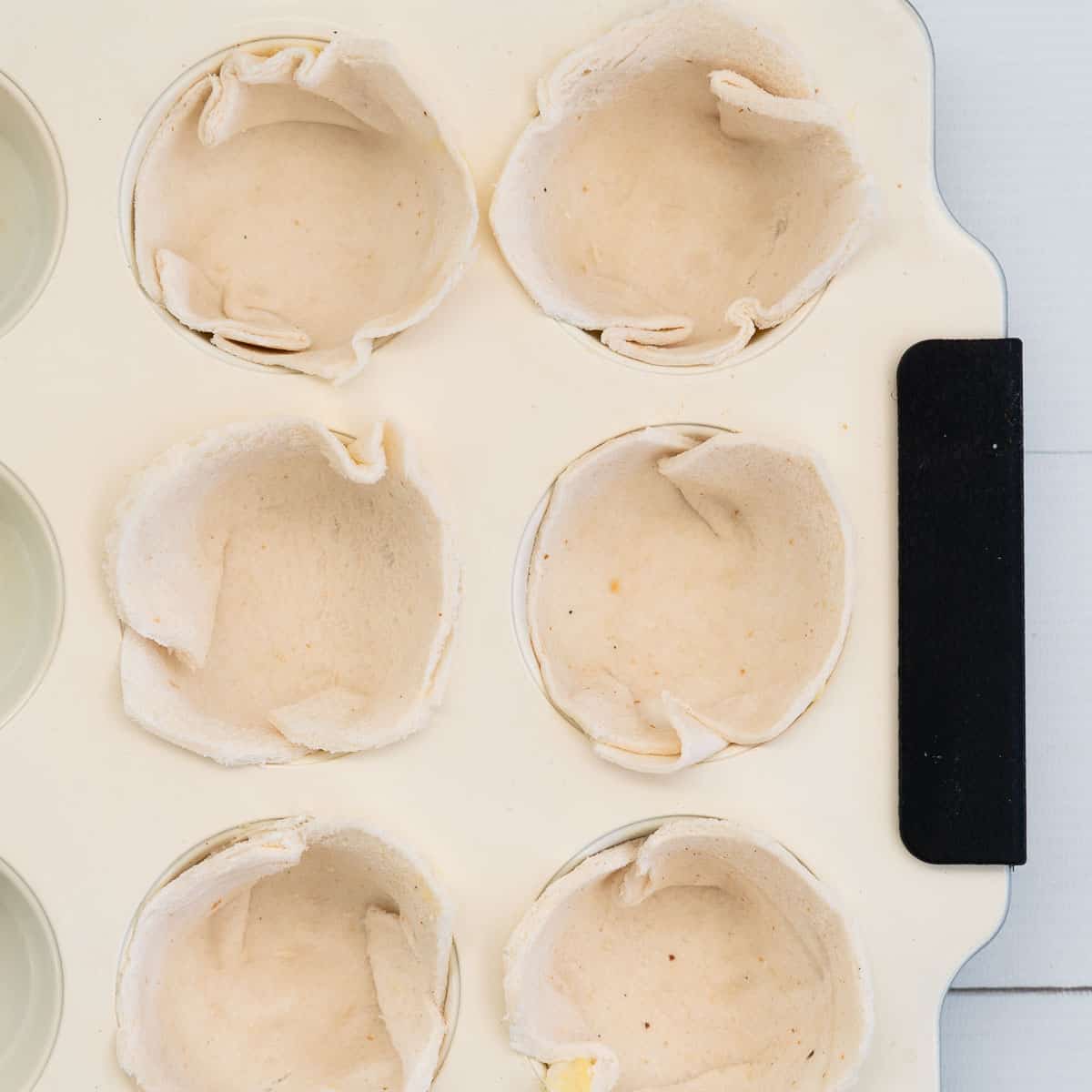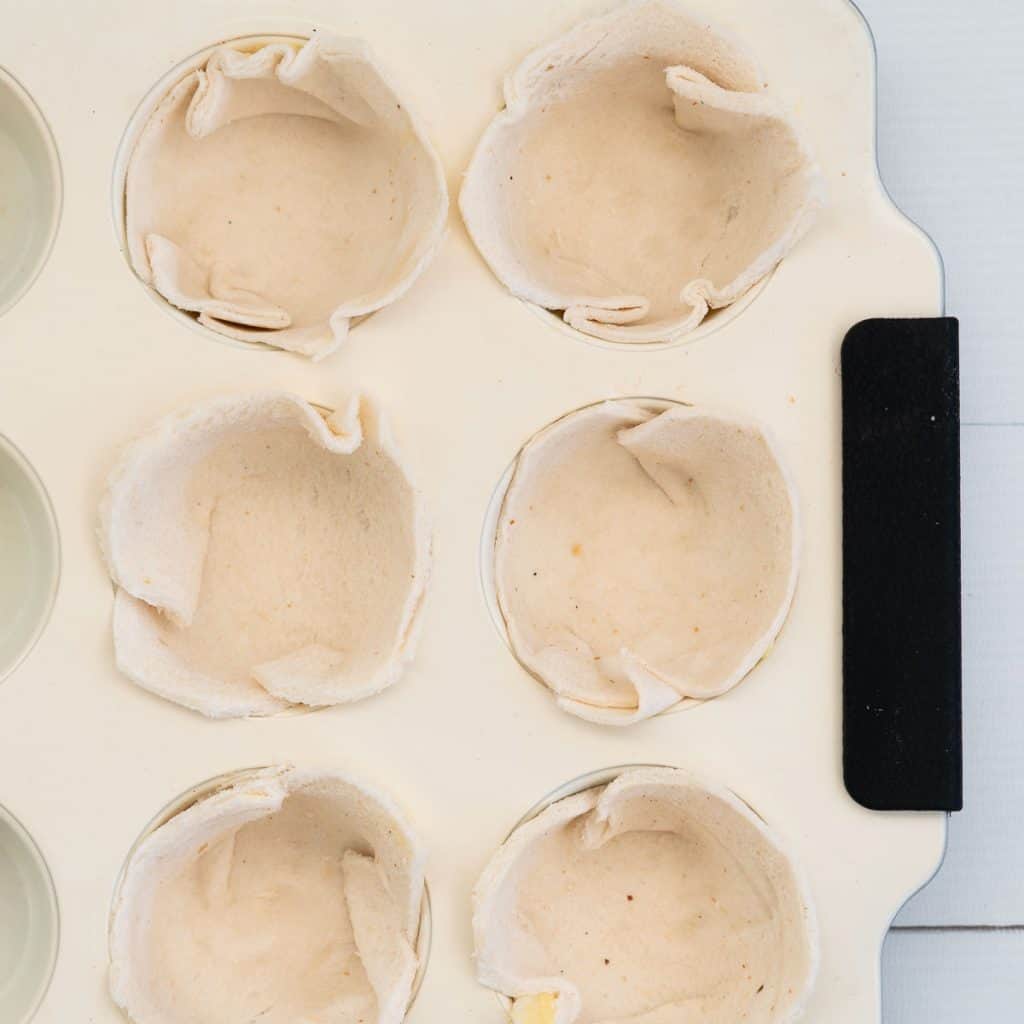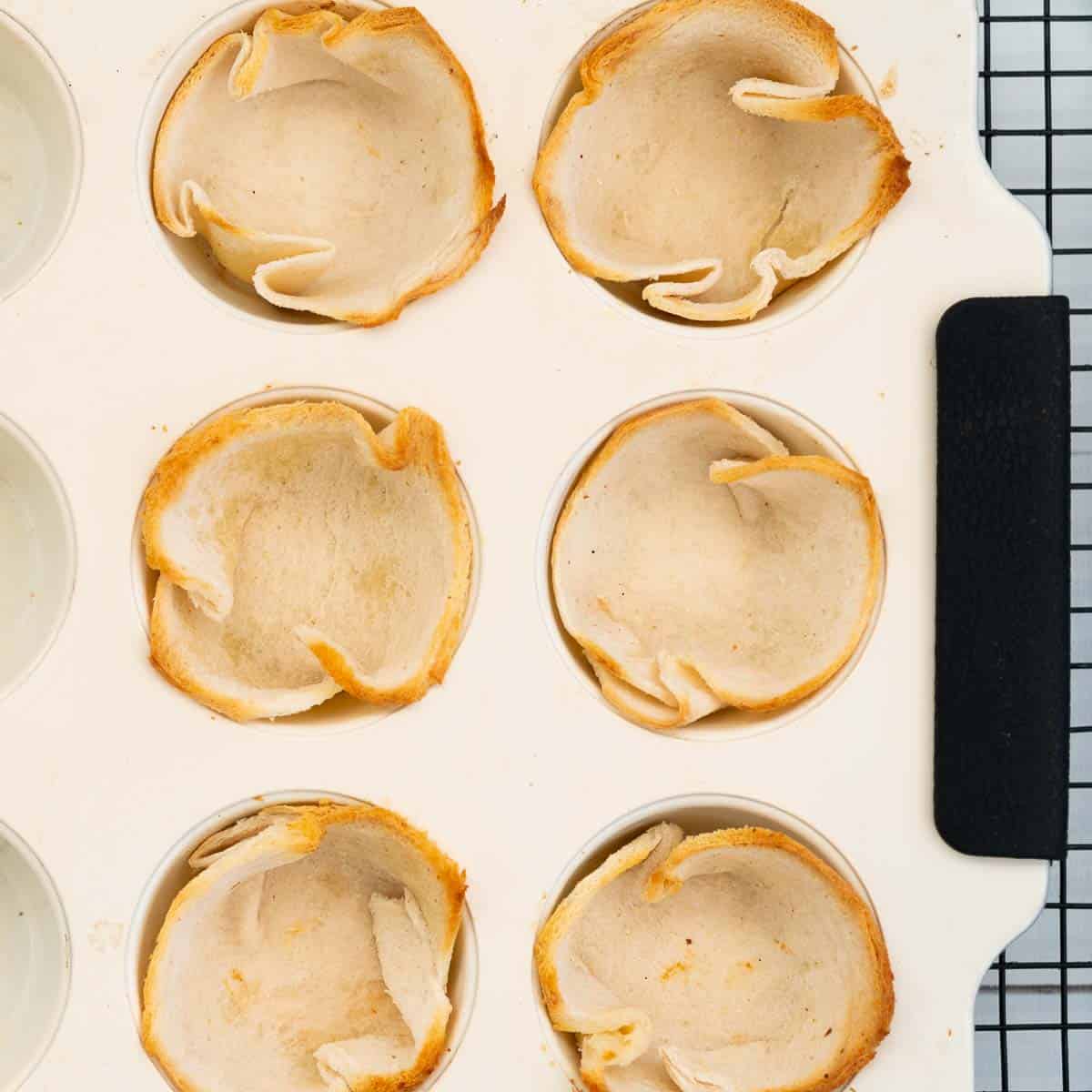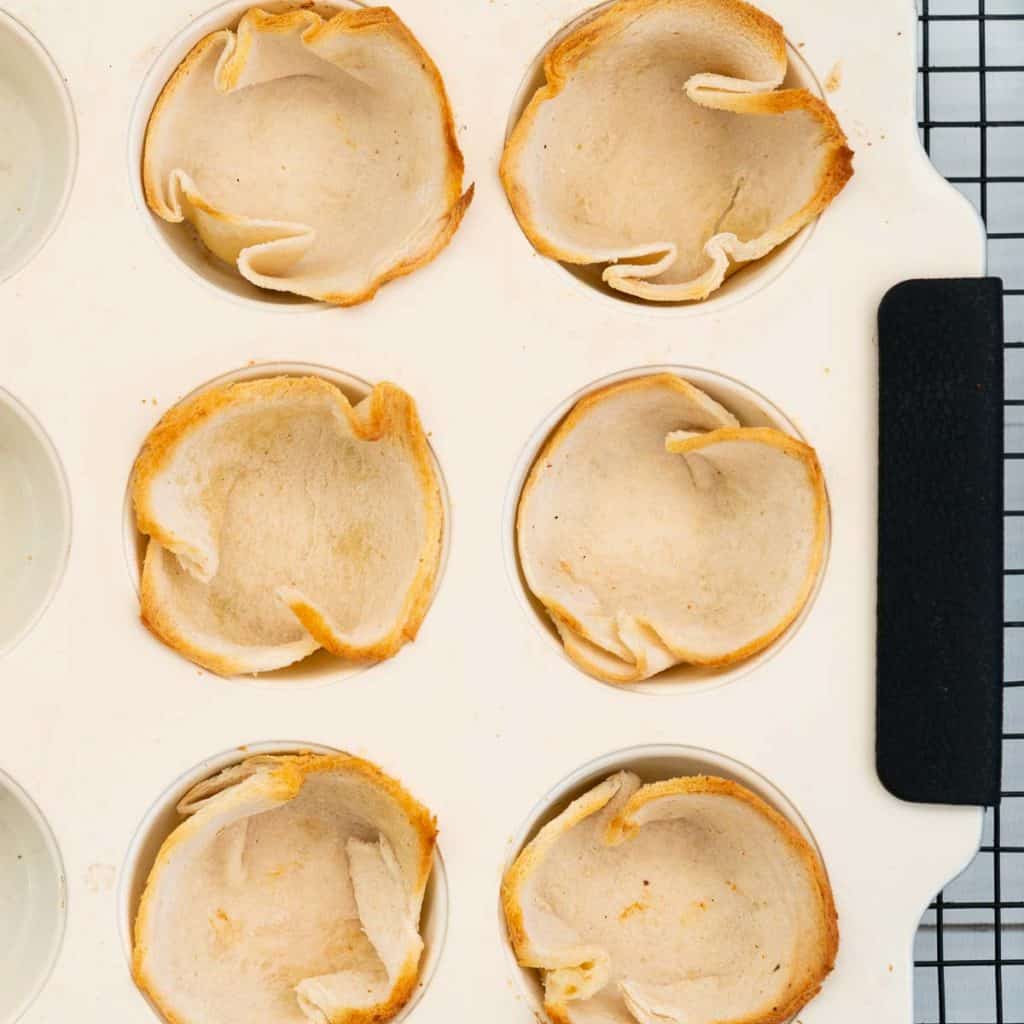 Fillings Ideas
In this recipe, I'm sharing a quick quiche type filling that uses zucchini, The filling is quite similar to my zucchini slice recipe, but you can use the bread cases many ways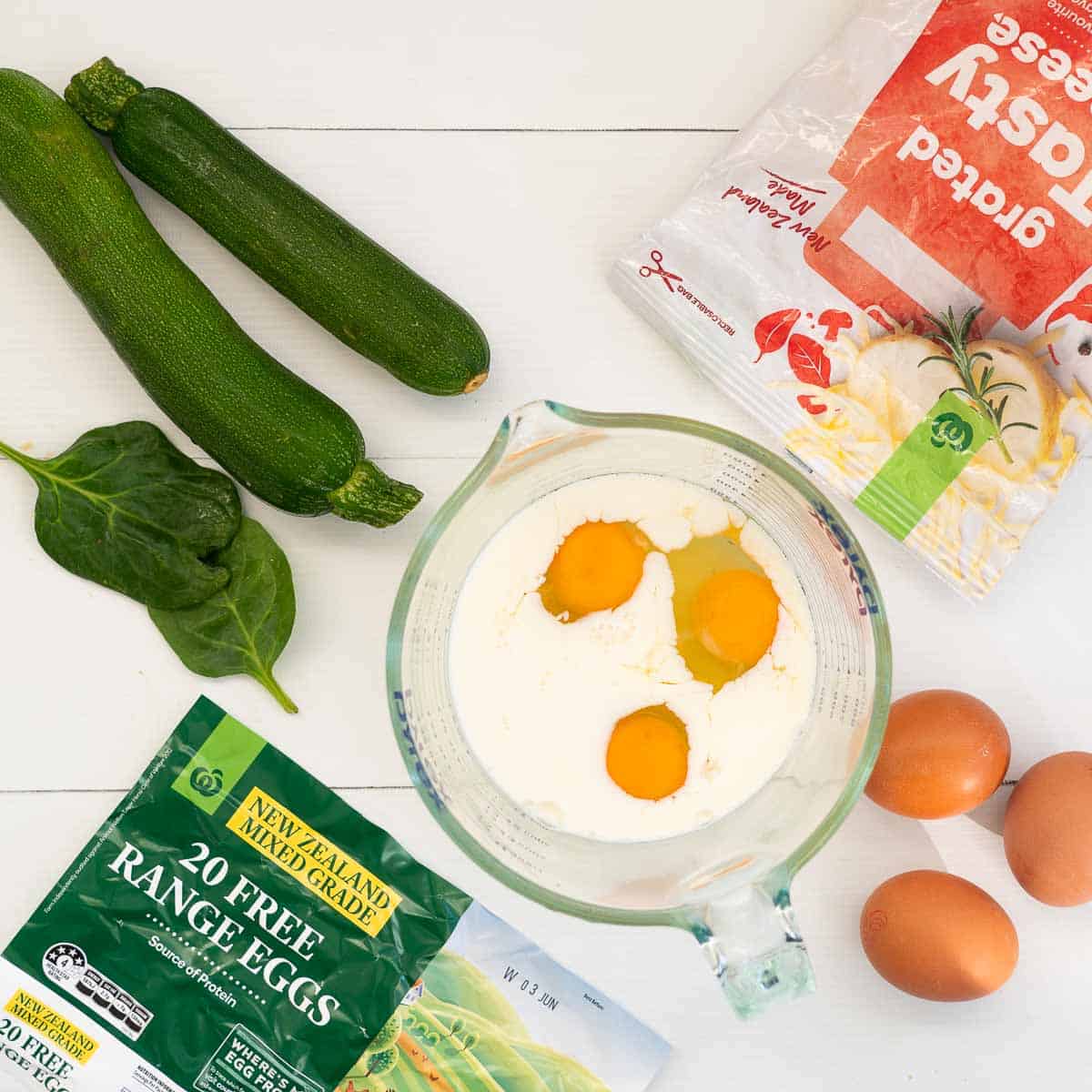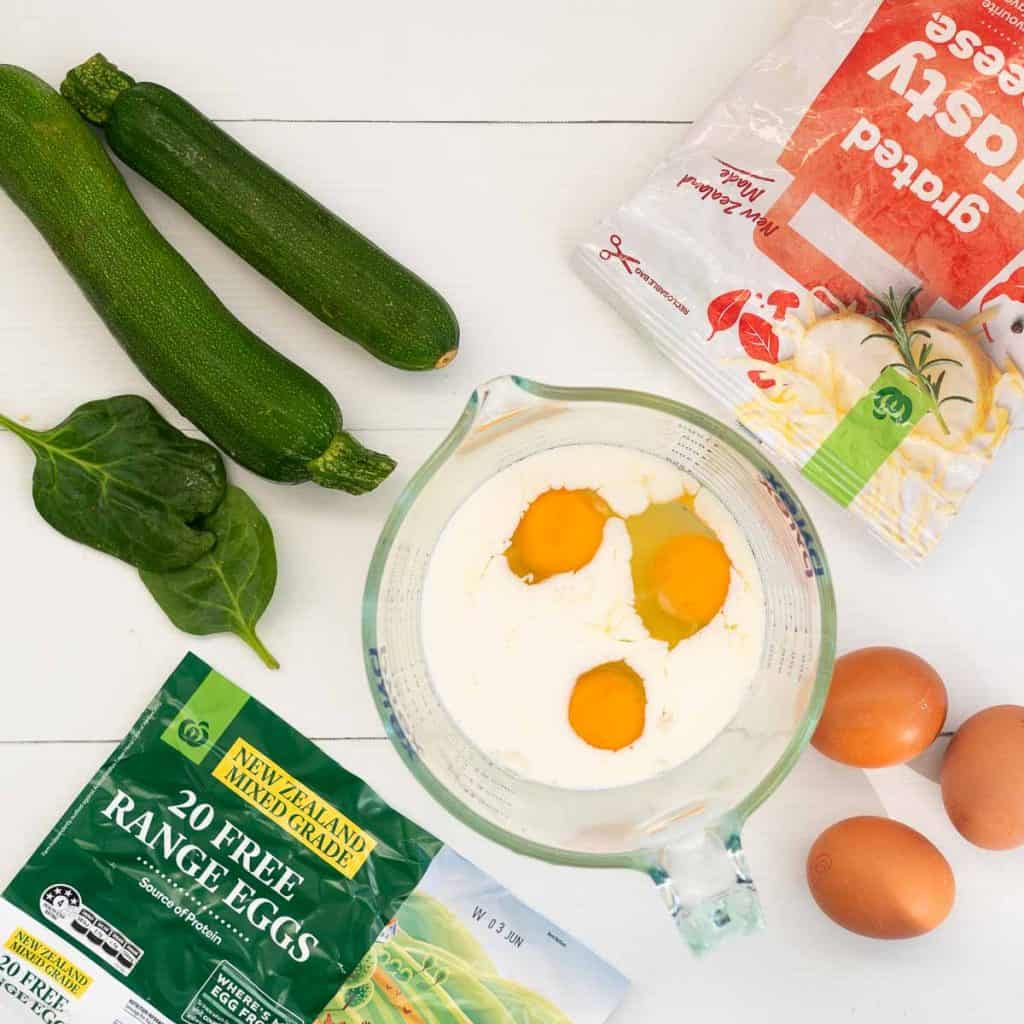 Fancy: For a really delicious filling, I find sautéing onion and bacon with a little spinach in a frying pan, Putting this mix in the bottom of the bread cases topping with some grated parmesan cheese and then pouring on a combination of eggs whisked with cream
Easy: Fill with baked beans, tinned spaghetti or creamed corn and top with some grated cheese, bake until the cheese is golden
Familiar: Any quiche type filling you know and love
Bacon and Egg: Turn the bread cases into individual bacon and egg pies
Chicken and Leek: The filling that I use in my chicken and leek pie recipe is delicious served this way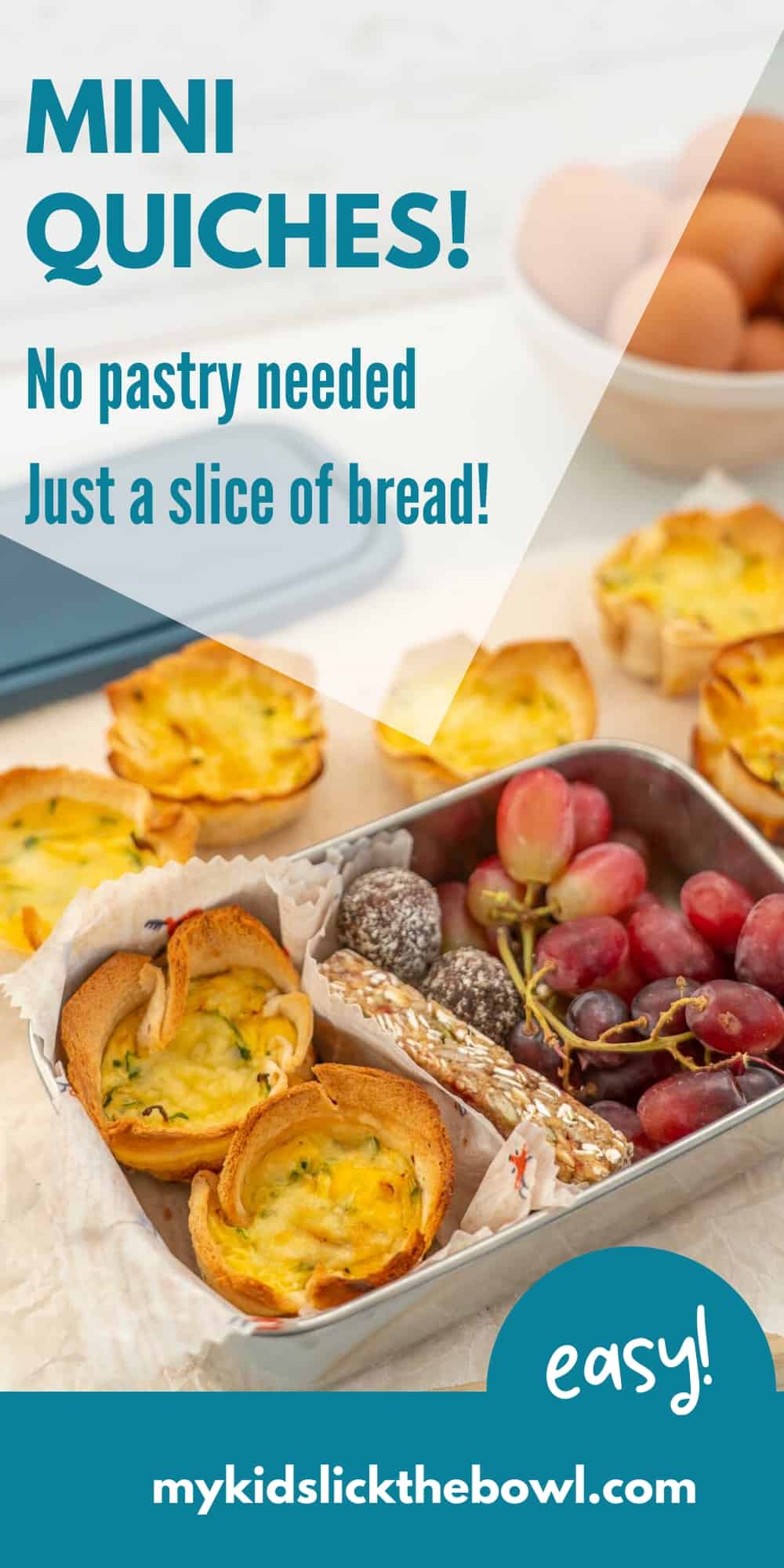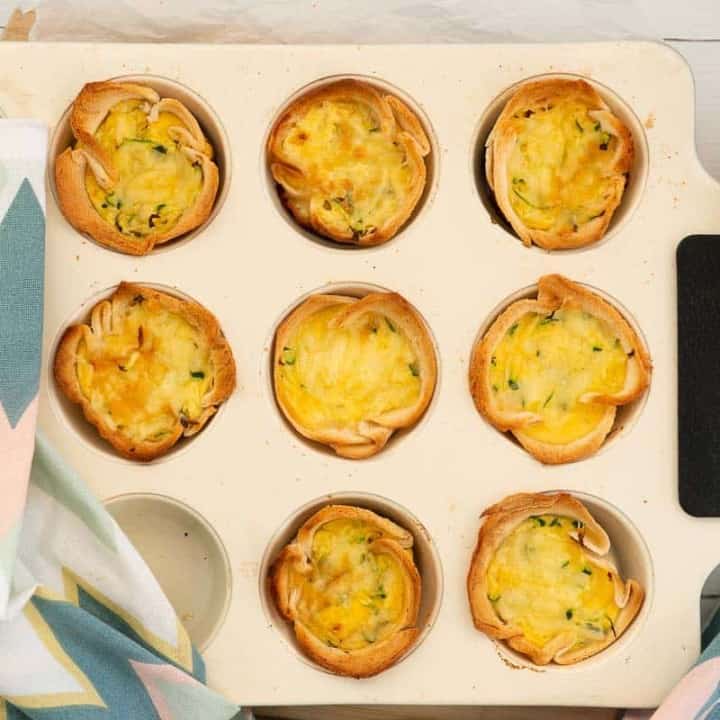 Bread Cases Mini Quiches
Bread cases are a quick and easy way to make bases for mini quiches you can make in a muffin tin! Fill them with anything
Ingredients
9 slices of bread
2 tablespoon butter
¼ onion
½ medium zucchini
½ cup grated cheese
3 eggs
½ cup milk
salt and pepper
Instructions
Check out the tips and tricks section in this post for little bits of extra info that make these bread cases perfect
Preheat the oven to 200 °C (400 F)
Remove the crusts from the bread, you can cut the bread into a circle, I leave it square but I do trim the tips of the corners so that they don't burn
Flatten the crustless bread by rolling it out, you could use a rolling pin, jar, wine bottle
Butter one side of the bread
Press the bread butter side down into a muffin tin
Bake the empty cases in the oven for 3-5 minutes until they just start to toast
While the bread cases are toasting, grate the onion and the zucchini I roughly mix the two together
Pop even amounts of the onion and zucchini into the bottom of each bread case
Add the grated cheese
Whisk the egg, milk and salt & pepper. I do this in a measuring jug as it makes it easy to pour the mix into the cases
Pour the egg mix into the cases, do this carefully so that you don't overfill the bread cases
Bake for 12-15 minutes until the quiche filling is cooked
Allow them to cool for 5 minutes in the muffin tray before you remove them
Cool them on a rack
You can serve them warm or cool
Notes
If you have the time and you want these quiches to be even better, sauté the grated onion and zucchini before adding to the bread cases, It isn't essential and I skip this step often as I'm always in a rush lol! If you are sautéing the veggies a little chopped bacon is a nice addition too
There are lots of things you can fill the bread cases with, they don't have to be quiches, I provide some ideas in the blog post
You can keep these in the fridge for 2-3 days, great to throw in a lunch box
Nutrition Information:
Yield:

9
Serving Size:

1
Amount Per Serving:
Calories:

164
Total Fat:

8g
Saturated Fat:

4g
Trans Fat:

0g
Unsaturated Fat:

3g
Cholesterol:

76mg
Sodium:

277mg
Carbohydrates:

17g
Fiber:

1g
Sugar:

2g
Protein:

7g
Please know this nutrition analysis is based on the ingredients only, this recipe has not been sent to a laboratory for independent testing