3 Minute Strawberry Vegan Ice Cream
THIS POST MAY CONTAIN AFFILIATE LINKS.
This recipe for 3-minute vegan Strawberry Ice cream started out as a smoothie recipe, I made a little error at the start (well a big error when it comes to smoothie making)
I added no liquid whatsoever and what I stumbled on was a brilliant east healthy way to make a dairy-free strawberry ice cream!
I have gone on to complete the healthy strawberry milkshake recipe I meant to make, but If I'm totally honest this random discovery for a vegan strawberry ice cram is actually way better than the smoothie!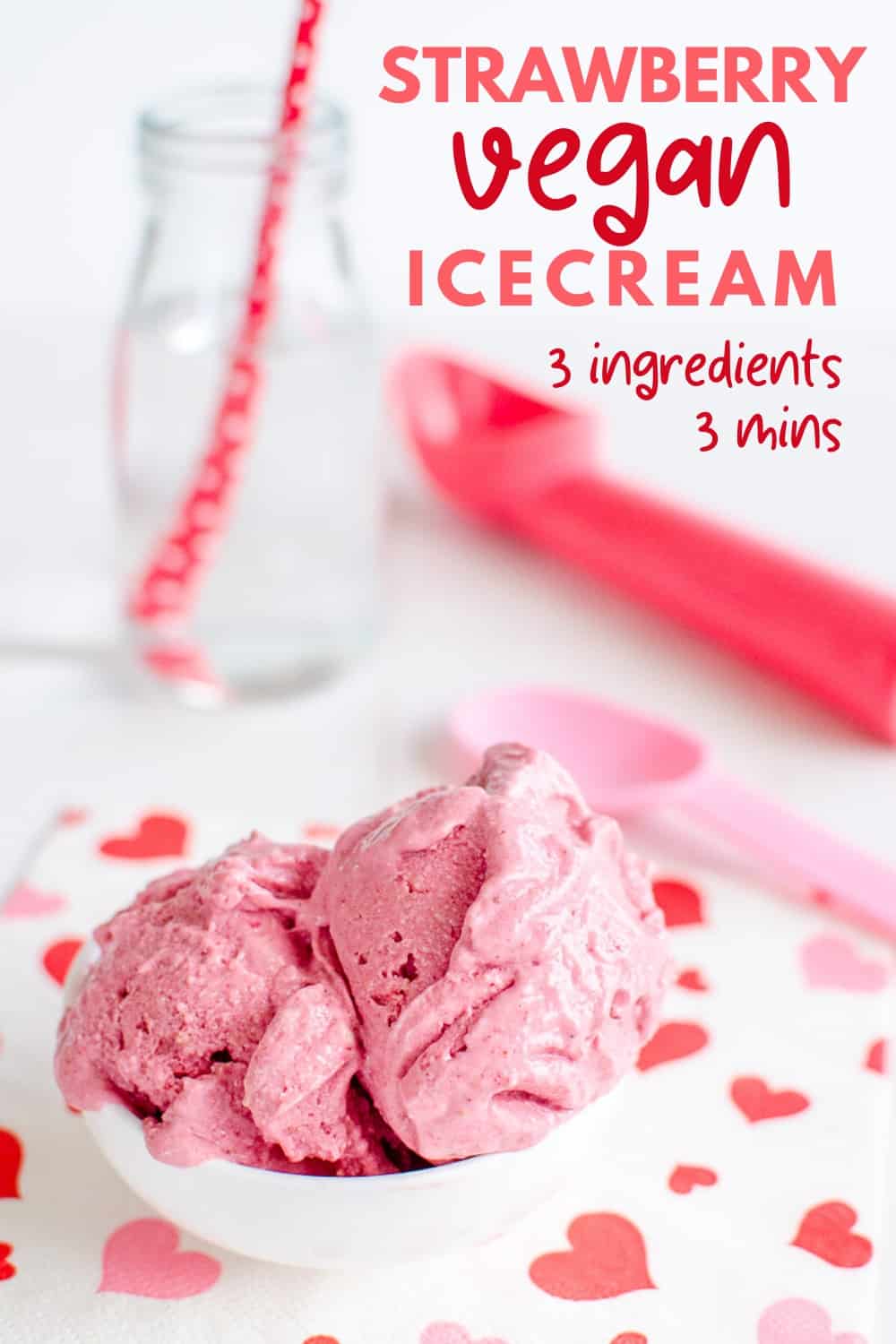 Dairy-Free Ice Cream
3 minutes and 3 ingredients are all you need to make homemade vegan ice cream, it has a creamy texture, despite being completely dairy free.
It is loaded with flavour and my kids eat it as if it was traditional strawberry ice cream.
The secret to the creaminess is the cashews, the cashews combined with the frozen strawberries provide the perfect texture.
I make it in small batches, ie enough for 2 to make and eat straight away. I find it better this way. I tried freezing it, but the texture becomes too hard. It is best to make small batches and eat!
No-Churn Ice Cream
You do not need to churn this ice cream, you do not need an ice cream maker.
You will need a good blender or food processor, my Magimix Food Processor whips it up no problem at all.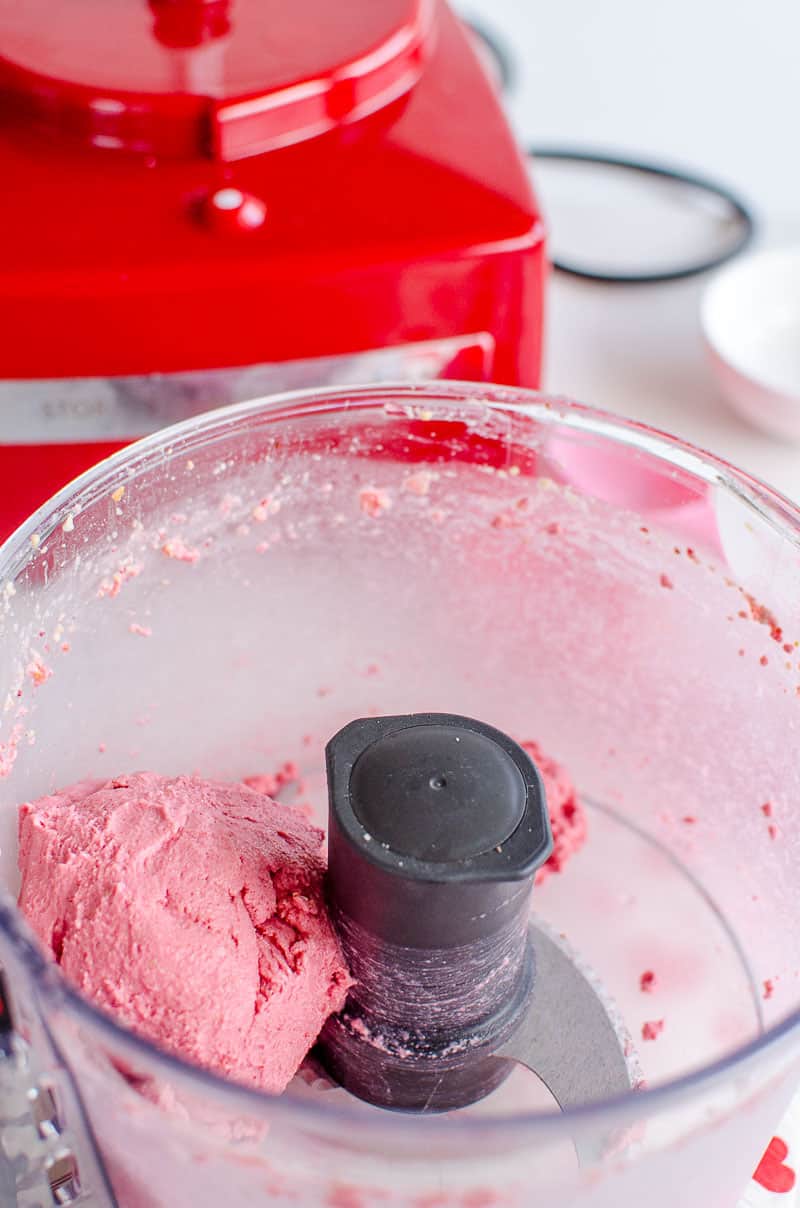 This recipe has no added sugar or refined sugar, but this does not mean the recipe is sugar free. The sugar in this recipe comes from the naturally occurring sugar in strawberries and dates.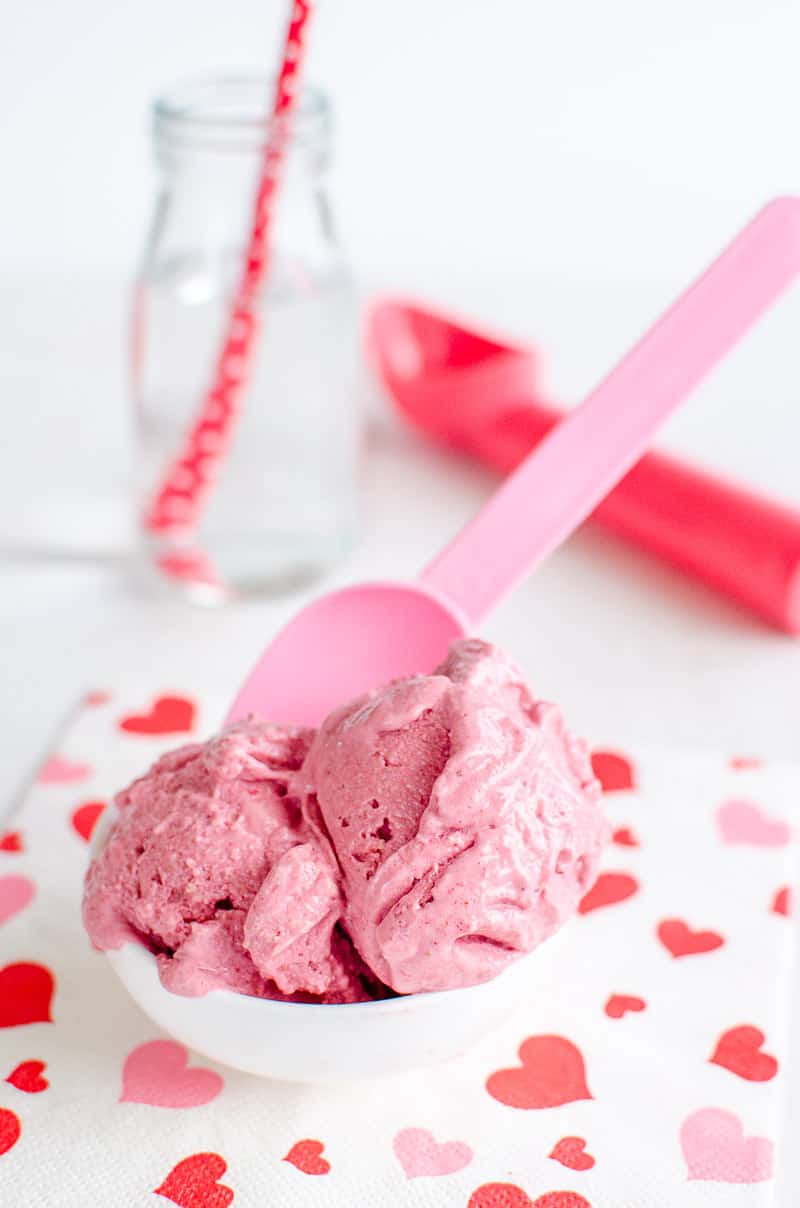 There are a few reasons you might have come across this recipe in your online travels, depending on why you arrived, here are some other recipes that might be useful
More Strawberry Recipes
More Healthy Valentines Recipes
More Dairy Free/ Vegan Treat Ideas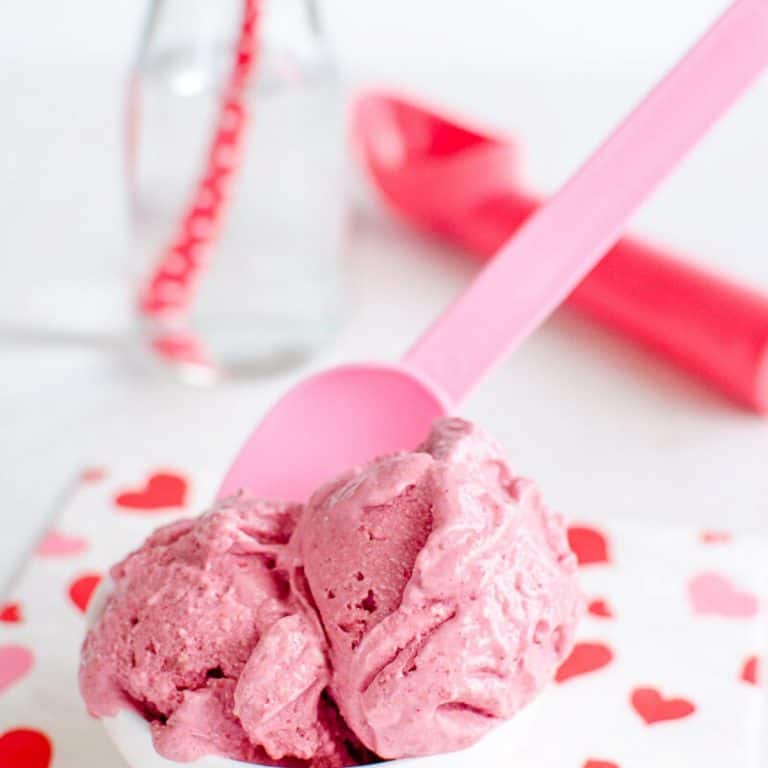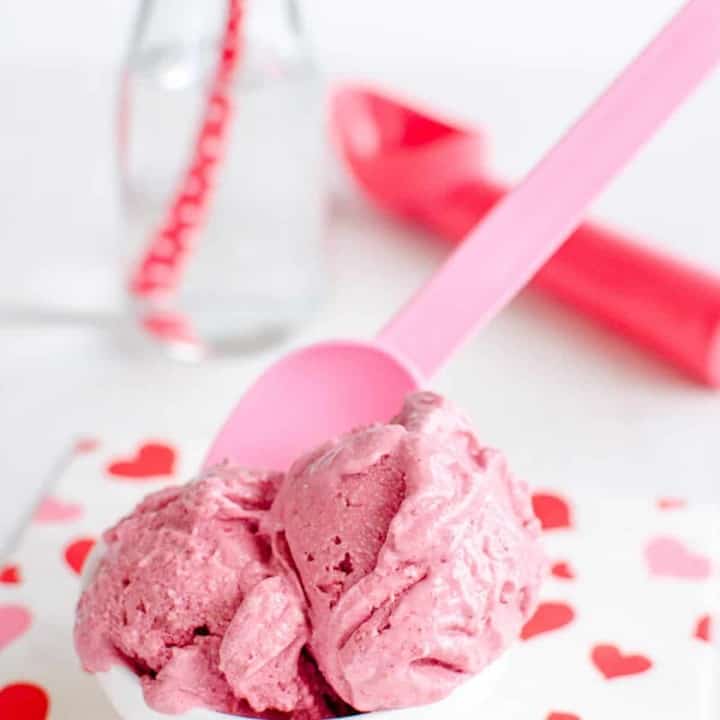 3- Minute Vegan Strawberry Icecream
This vegan strawberry ice cream is so quick and easy to make, a no churn ice cream with only 3 ingredients
Ingredients
1 Cup frozen strawberries
½ cup cashews
3 dates
Instructions
Place all the ingedients in a food processor, blitz for 2-3 minutes, it will turn into fine sand first, keep going and it will magically become creamy ice cream.
Notes
This ice cream is best prepared in small batches and eaten straight away rather than freezing
I have made this with both raw and roasted cashews, both worked fine, however you will want unsalted nuts
If your food processor is not as powerful you may wish to soak the cashews and dates  in warm water for 15vminutes, then drain before blitzing them
Nutrition Information:
Yield:

2
Serving Size:

¾ Cup
Amount Per Serving:
Calories:

259
Total Fat:

16g
Saturated Fat:

3g
Trans Fat:

0g
Unsaturated Fat:

12g
Cholesterol:

0mg
Sodium:

221mg
Carbohydrates:

28g
Fiber:

4g
Sugar:

13g
Protein:

6g
Please know this nutrition analysis is based on the ingredients only, this recipe has not been sent to a laboratory for independent testing
please note the nutritional information provided is an estimate based on ingredients, this recipe has not been analysed externally for nutritional profile.