Healthy Lunch Box Ideas - 10 Easy Tips and Tricks for Packing Fresh Lunch Boxes
THIS POST MAY CONTAIN AFFILIATE LINKS.
Hello, it's so nice to have you here on my website where I'm going to cover off a post on Lunch Box Ideas, my 10 easy tips and ideas for packing fresh healthy lunchboxes fast!
Before we get too far along, I want to let you know that this post was made possible by Countdown New Zealand.
The ideas are mine, and Countdown let me have free reign in regards to the products I wanted to mention and use in the lunchboxes.
Countdown know packing lunch boxes can feel a little monotonus which is why they pitched into help me put this post together and also why this year they have a huge range of products on Price Lock Down that are perfect for Back To School.
Healthy Lunch Box Ideas - Weekend Prep
The first place to start when it comes to putting healthy lunchboxes together quickly is weekend prep.
I like to prepare and slice things in one go to make things quicker for packing later in the week.
In my household I still do the lunch packing, my kids are 2, 4 and 5 so not quite at the stage where they can take on lunch box packing, although they are involved, they are not up to slicing and dicing etc
Apple Slices - How to stop them browning
At this stage, particularly my younger kids aren't up to having a full apple in their lunchbox, mainly because the wastage is so high when I give a full apple to my 2 or 4-year-old, a few bites and they discard it. So I slice them (with my handy dandy apple slicer) and then I soak them in a solution to stop them browning
Anti Browning Solution
1 cup water
1 tablespoon lemon juice
1 tablespoon apple cider vinegar
After they have soaked I moisten paper towels with the solution, pop one at the bottom of a container, fill the container with the slices then a second soaked paper towel on top, before closing with an airtight lid. I store these in the fridge for lunch box packing
Celery Sticks- How to keep them crisp
The best way I have found to keep celery sticks fresh is to wrap them in aluminum foil.
The aluminum foil lets the gases that make celery go soft escape, so your celery sticks stay fresher for longer. I store these in the fridge for lunch box packing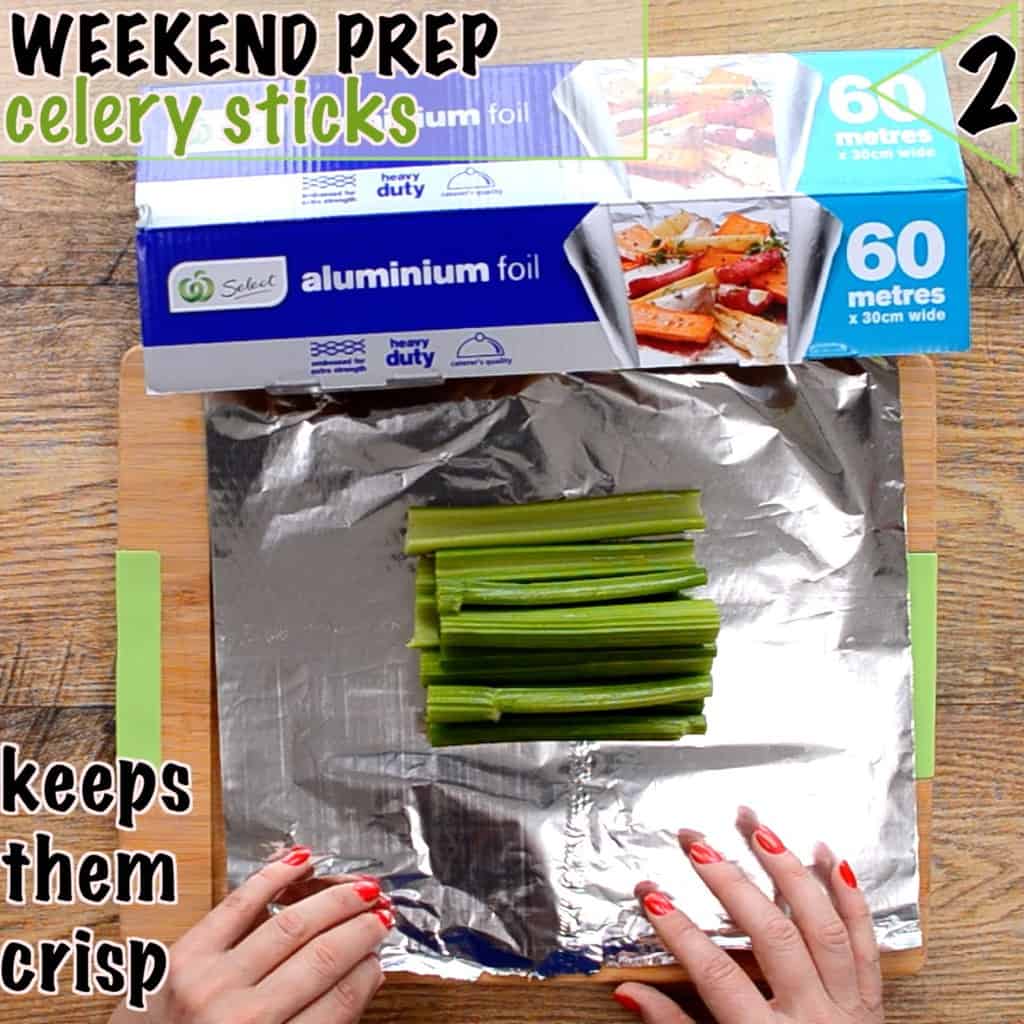 Carrot Sticks - How to keep them fresh
First, off a little shout out to Countdowns Odd Bunch initiative, these are fresh produce that might not be absolutely perfect when it comes to size shape and uniformity but are still perfectly great veggies.
I buy the Odd Bunch Carrots whenever I see them. It saves me a little money and means these perfectly unique carrots (and some of them are interesting shapes which my kids find hilarious) get used and don't end up in land fill.
I peel and slice my carrot sticks, I store them in airtight containers, with a damp paper towel at the base and on the top.
Cucumber Wheels - How to keep them fresh
I use the same storage method for the carrot sticks above for
my cucumbers.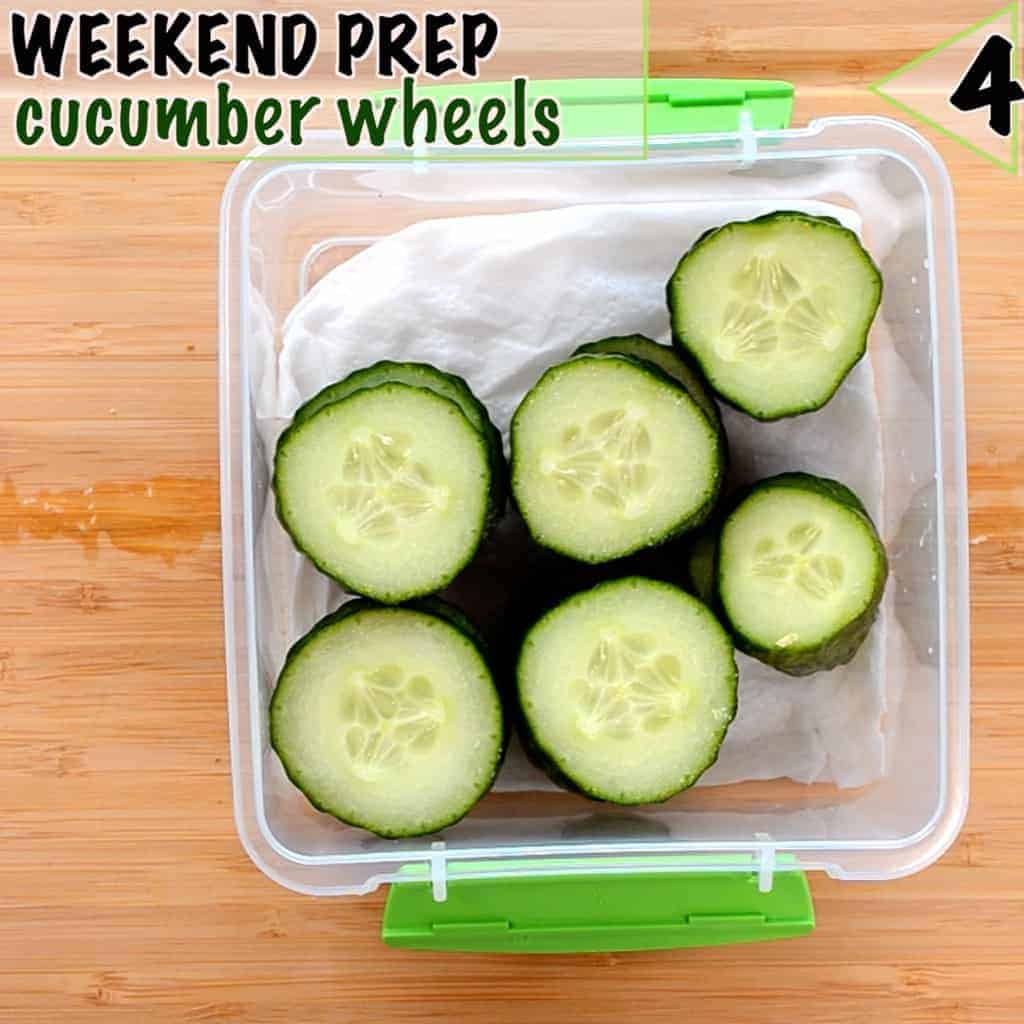 Popcorn - Pop your own
Pop a big batch of popcorn and store it in an airtight container, it is so economical and a fun healthy lunch box filler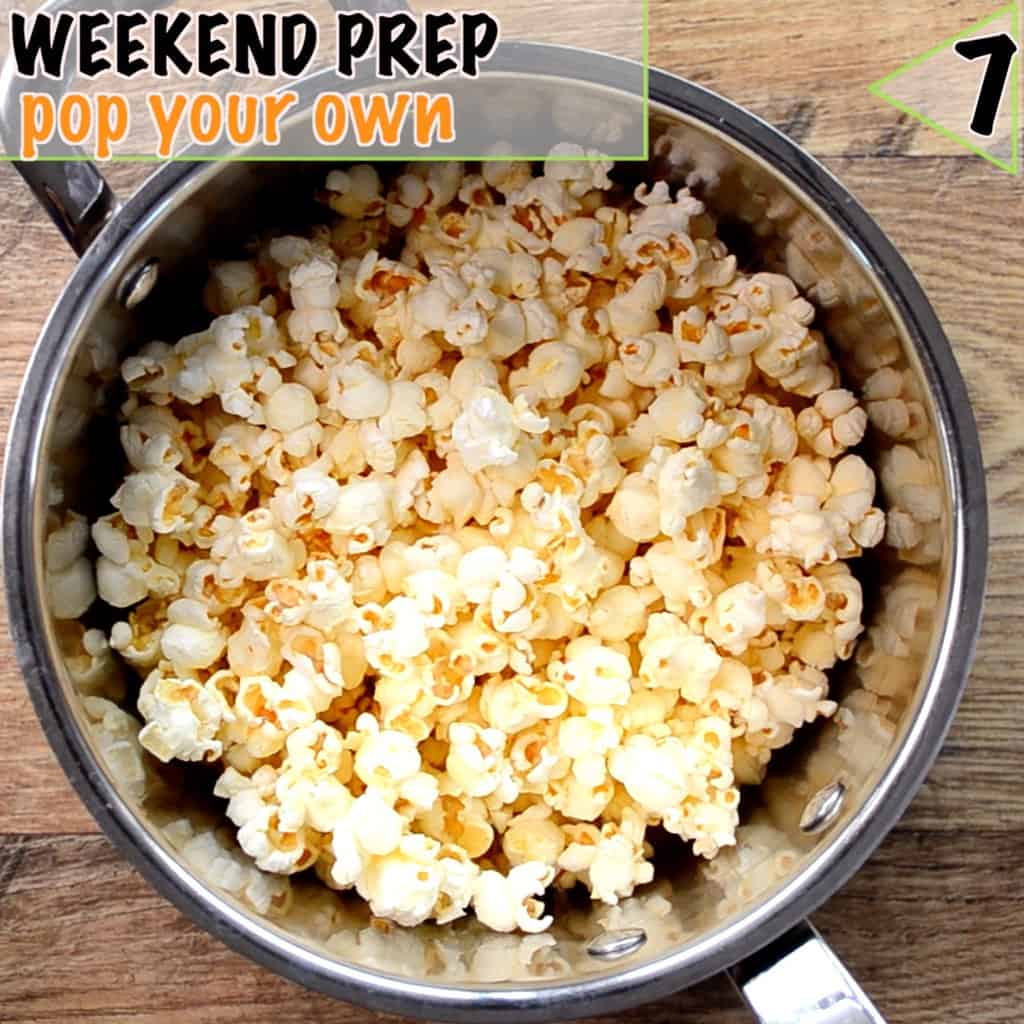 Salmon Rolls
These little sandwich rolls make a fun alternative for sandwiches and you can make them well in advance then freeze them.
Freezing them and allowing them to defrost in the lunchbox also keeps them fresher at school.
I always choose sandwich sliced bread for my kiddos, (I would prefer that they fill up on fillings rather than thick slices of bread) I was stoked to pick up 2 loaves of Tip Top wholemeal bread for $5.50.
To make 1 roll
remove the crusts from 2 slices of bread
Lay them with one edge overlapping
Use a rolling pin or bottle/jar to roll them flat
Spread with cream cheese
Top with smoked salmon
Roll
Store in the freezer for up to 3 months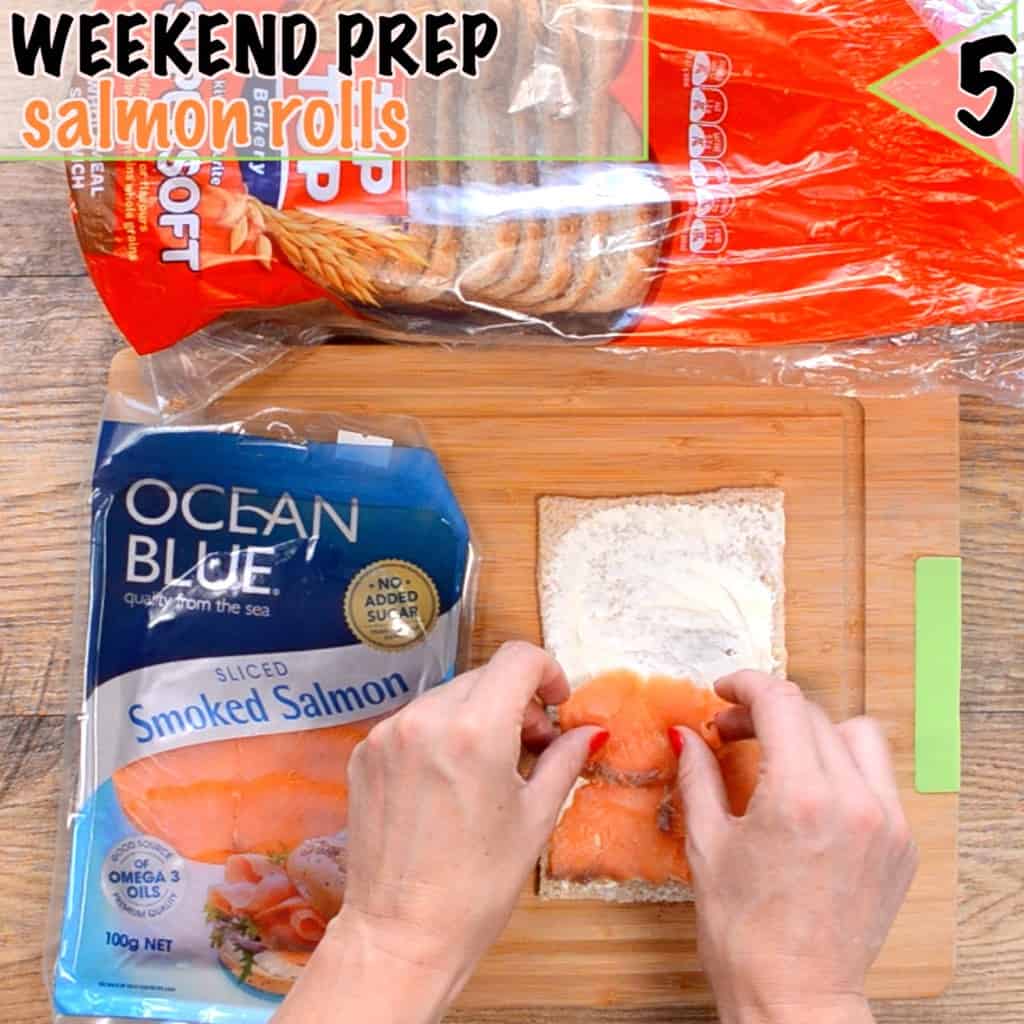 Pita Bread Quesadilla
I love kiddos eating beans, with the cheese and beans in these quesadillas their tummies stay fuller for longer.
I often pick the Macro Organic Baked Beans as they have much less sugar than many of the other baked beans on the shelves.
Danny's wholemeal pita bread is a regular in my my supermarket trolley. Unlike most of the other pita bread and wraps available Danny's are preservative free, I love that their ingredients list is so simple.
To make a quesadilla
Heat a sandwich press
Split open a pita bread
Spoon on some baked beans
Top with grated cheese
grill in the sandwich press
Slice and store in the fridge for 3 days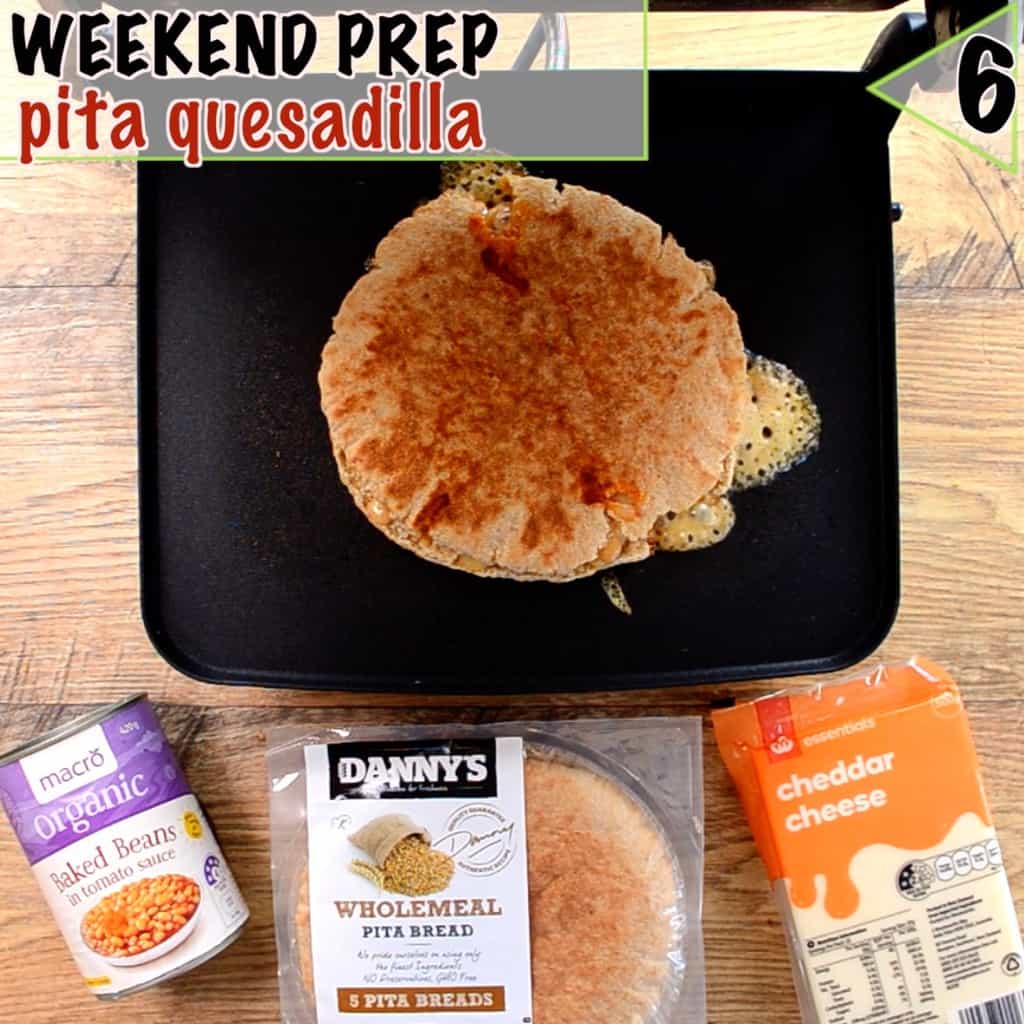 Healthy Lunch Box Ideas - Packing Tips
Now that the prep is out of the way, packing is fast, I do have a couple of little tips for packing that I would like to share, tips that keep the lunch box just a little bit fresher!
Keep Yoghurt Cool With Frozen Berries
I like to buy big tubs of plain yoghurt or make my own for 3 reasons, one it is cheaper than the little single serve packs, 2 many of the flavoured yoghurts can be pretty high in added sugar, and lastly, it means less waste/plastic floating around.
A simple tip to make it tasty and keep it cool for a little bit longer is to add frozen berries!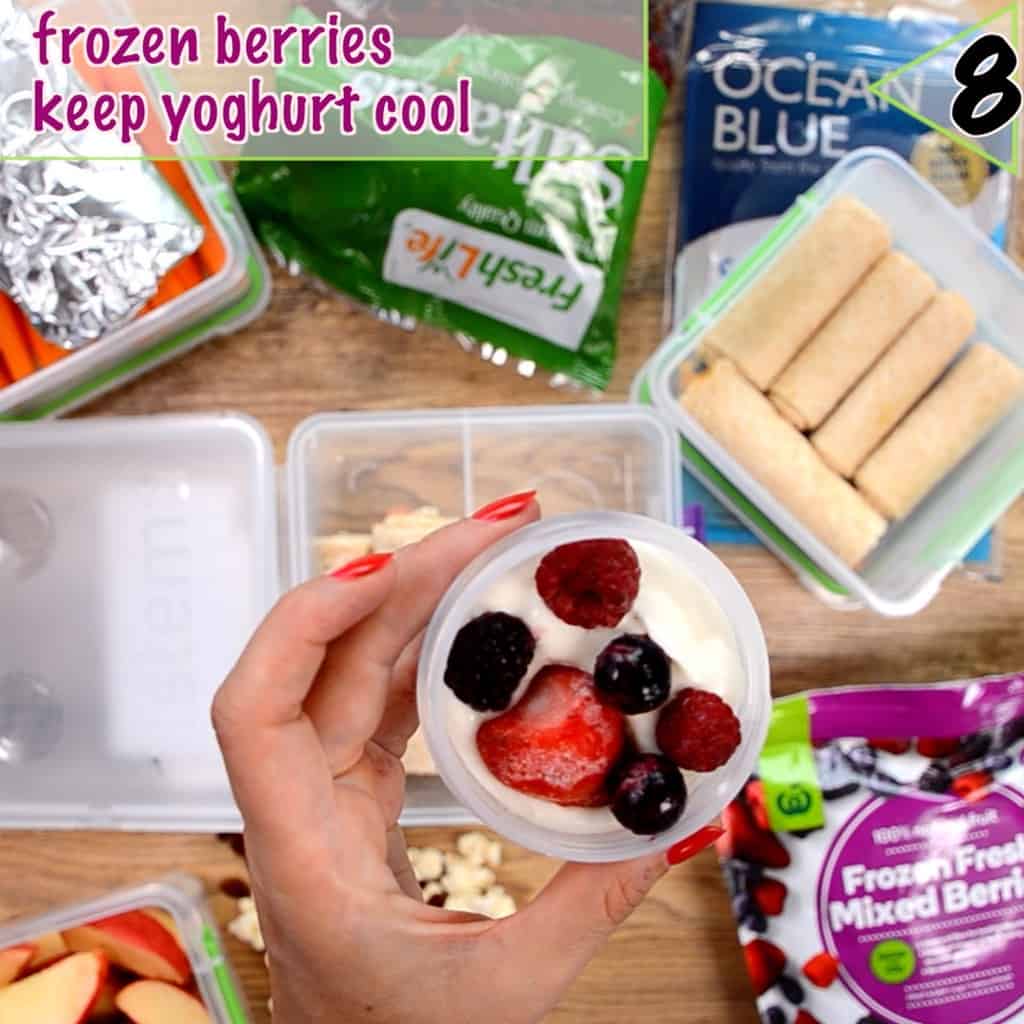 Salsa Counts As A Veggie
Salsa is typically low in sugar, full of vegetables and kids love dipping! My kids love when I pack salsa and Corn Chips in their lunch box.
When it comes to corn chips I love the affordable Mexicano Natural Corn Chips mainly because they have a super short ingredients list: Non-GMO corn, oil, and a little salt.
I am also now a huge fan of MACRO Corn Chips from Countdown. They didn't exist when I created this post 2 years ago.
Short ingredient lists is one of my fav ways of picking good packaged products. When avocados are in season I often send Corn Chips and Guacamole as it is such a good dose of healthy fats for kids.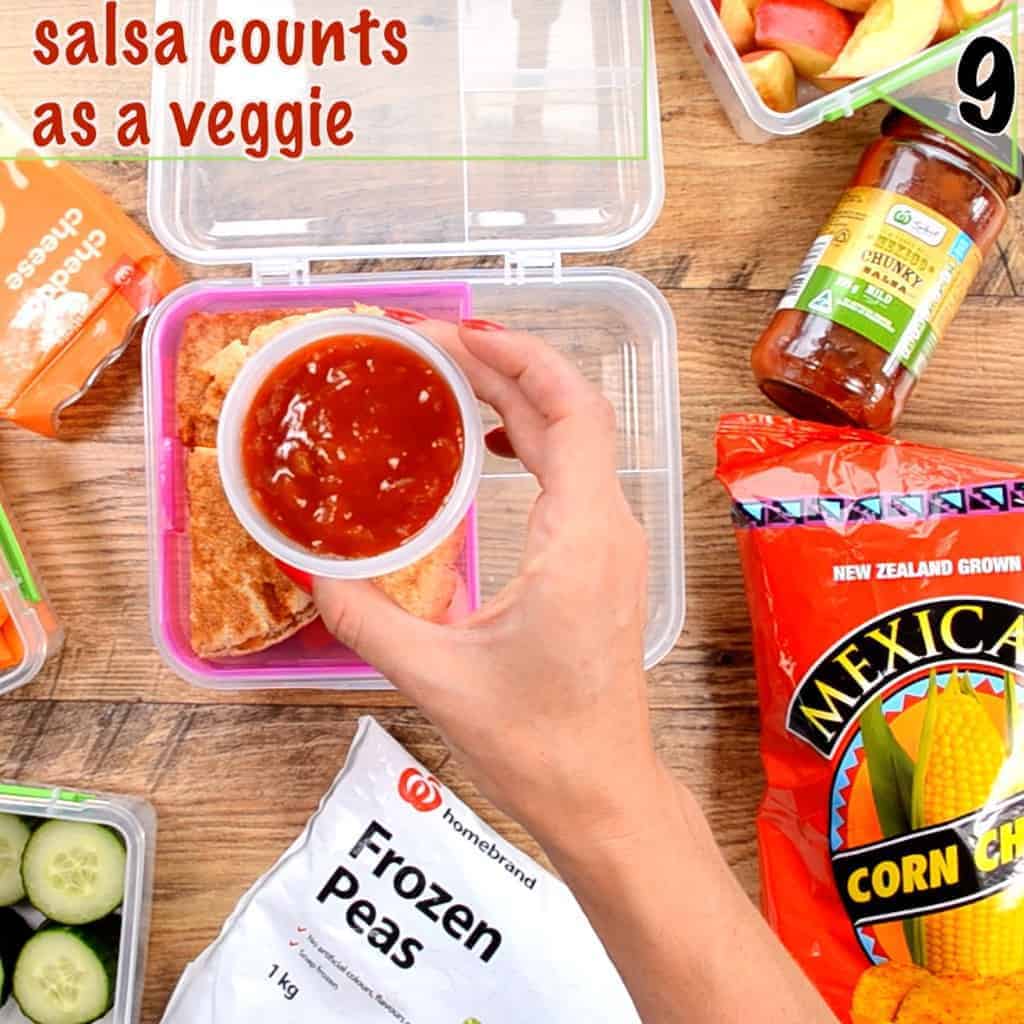 Hate Slimy Cheese
One of my worst lunchbox memories is warm slimy cheese. Ick!
One way I have found to combat this is to pack it next to Frozen Peas! As an added bonus my kids love frozen peas so that's a little bit of extra veggies too!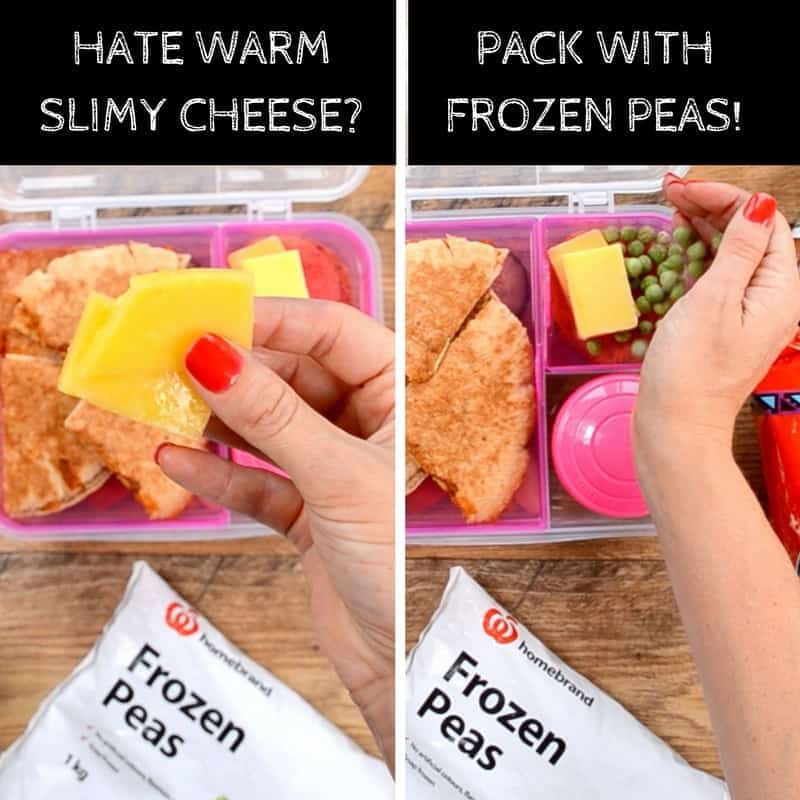 Packet Foods I love For making Healthy Lunch Boxes
Cheese
Pita Breads
Salsa
Raisins/Sultanas
Smoked Salmon
Frozen Veggies (Peas, Corn)
Frozen Berries
Hummus
Unflavoured Corn Chips
Baked Beans
Pop Corn
So there we have it 10 ideas and tips for keeping lunchbox packing easy, fast, and healthy.
The lunchboxes I have used in this post are both also available from Countdown Supermarkets, and actually, that is probably my last and final tip, buy bento style lunch boxes with compartments!
It makes for easier packing, less packaging and is definitely easier if your kids are little as everything is easy to access once they open the lid. The 2 I have used in this post is the Sistema Lunch Cube and the Sistema Bento To-Go.