Wholemeal Blueberry Scrolls
THIS POST MAY CONTAIN AFFILIATE LINKS.
This holidays we have been scroll crazy, and this wholemeal blueberry scroll is a winning combination.
I cannot believe it took me so long to jump on the yoghurt dough craze. It is such a good craze for mums with kids as wholemeal yoghurt dough scrolls are so fast, so cheap and fill kiddos up. (Which is you will know is an absolute must in the school holidays. Seriously, kids eat so much when they are on holidays.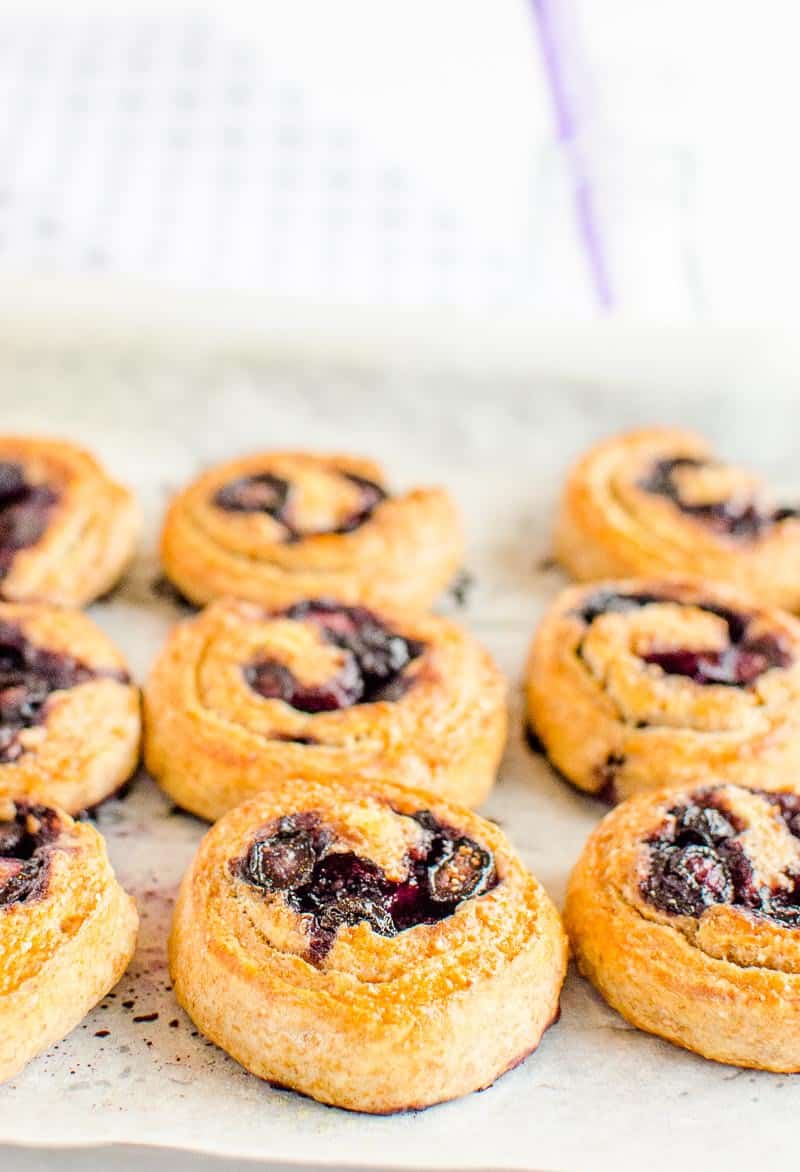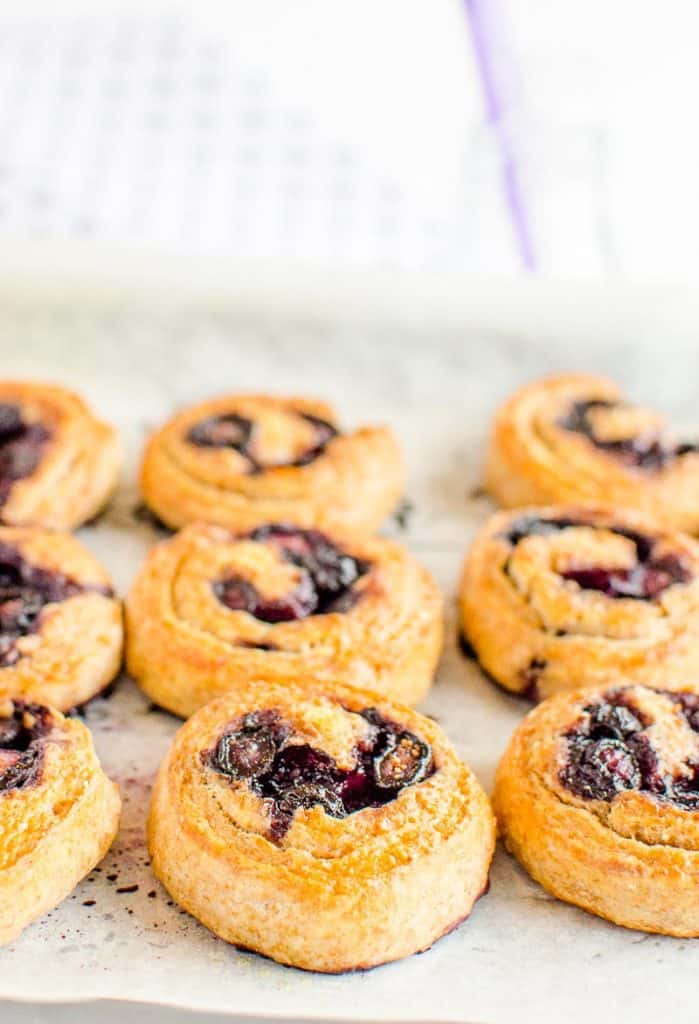 As with my earlier wholemeal yoghurt dough leek and cheese scroll recipe, this is an easy four ingredient recipe, 2 ingredients for the dough and 2 for the blueberry and cream cheese filling. If you would like to add an extra twist a grating of lemon zest on top of the blueberries is a lovely combo, but definitely not necessary
Blueberries are not in season in New Zealand at the moment but I always have a stash of frozen ones in the freezer. This scroll recipe will work perfectly well with frozen or fresh blueberries
One word of warning regarding these wholemeal blueberry scrolls, they are very very messy. Cooked blueberries always are. But that's probably part of the reason why kids love them!
Anyway, if you are going to serve them to your kids do not consider handing them out on a white couch.
In our house, they are an outdoor or sitting up at the table snack! If blueberries tickle your fancy but you are after a wheat-free option, then my blueberry blender pancake muffins could fit the bill.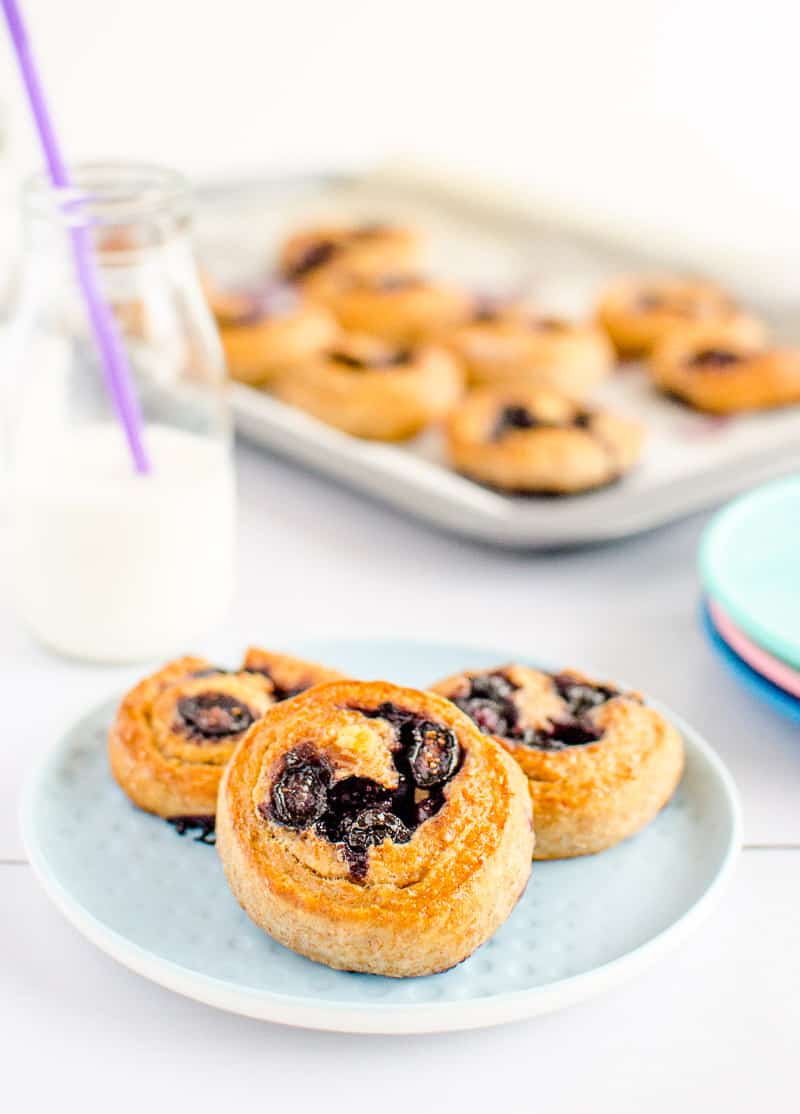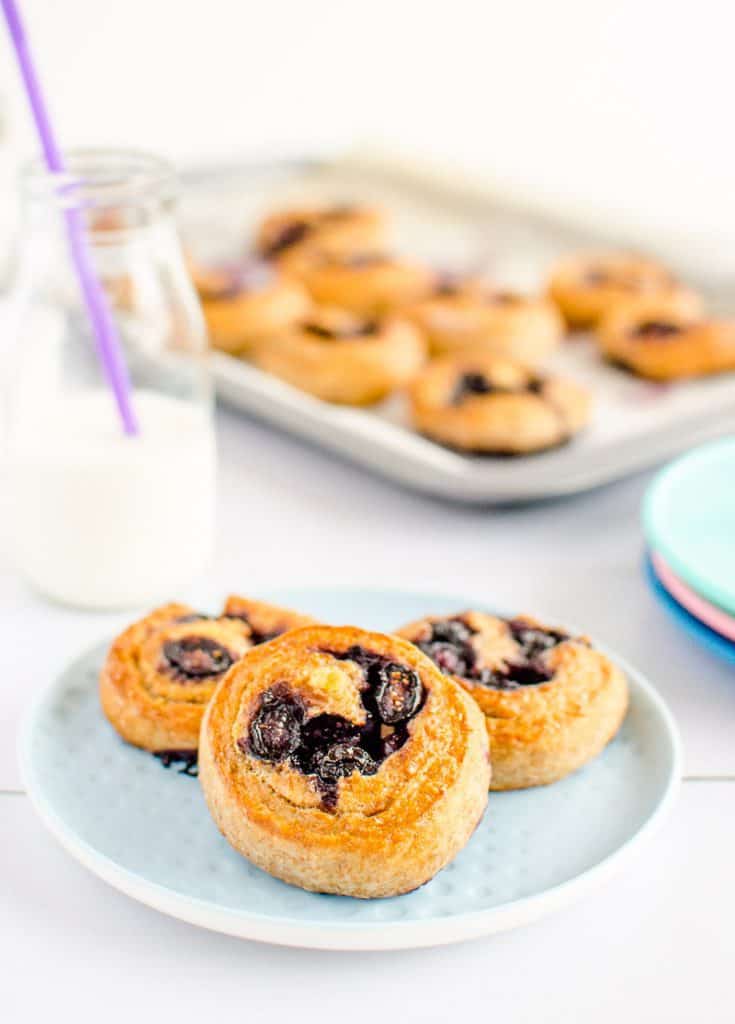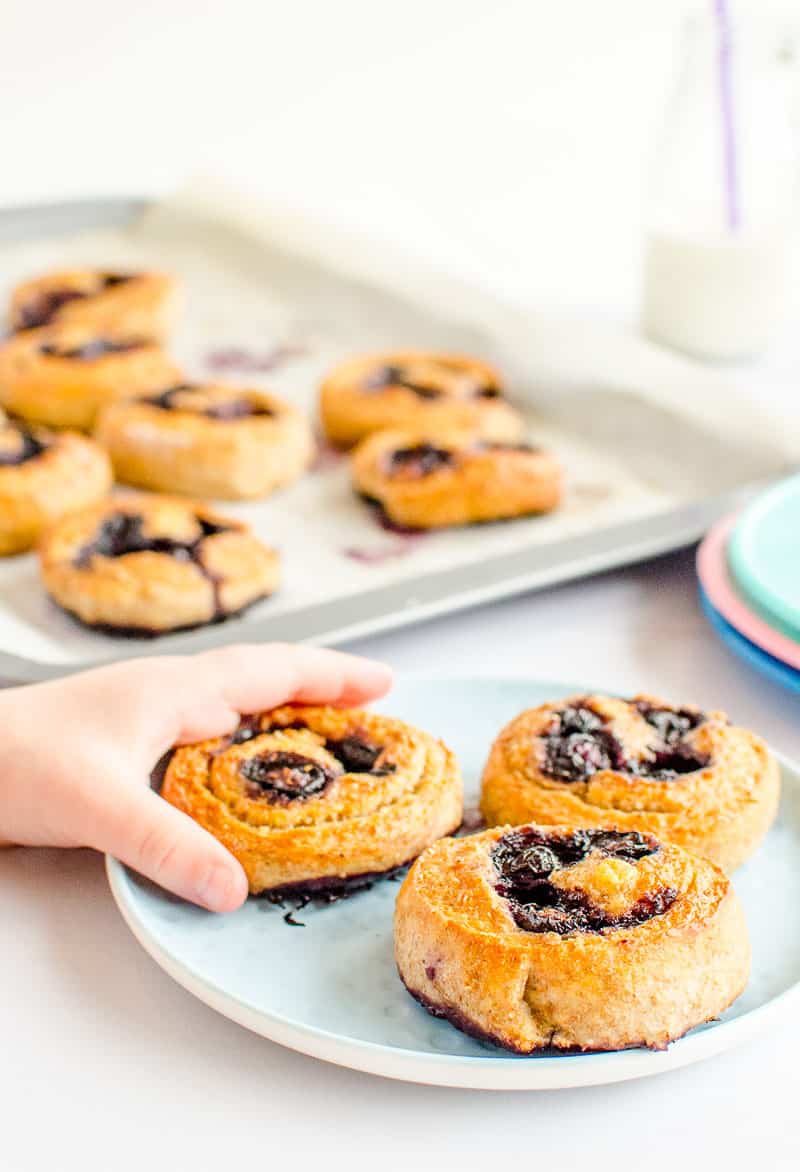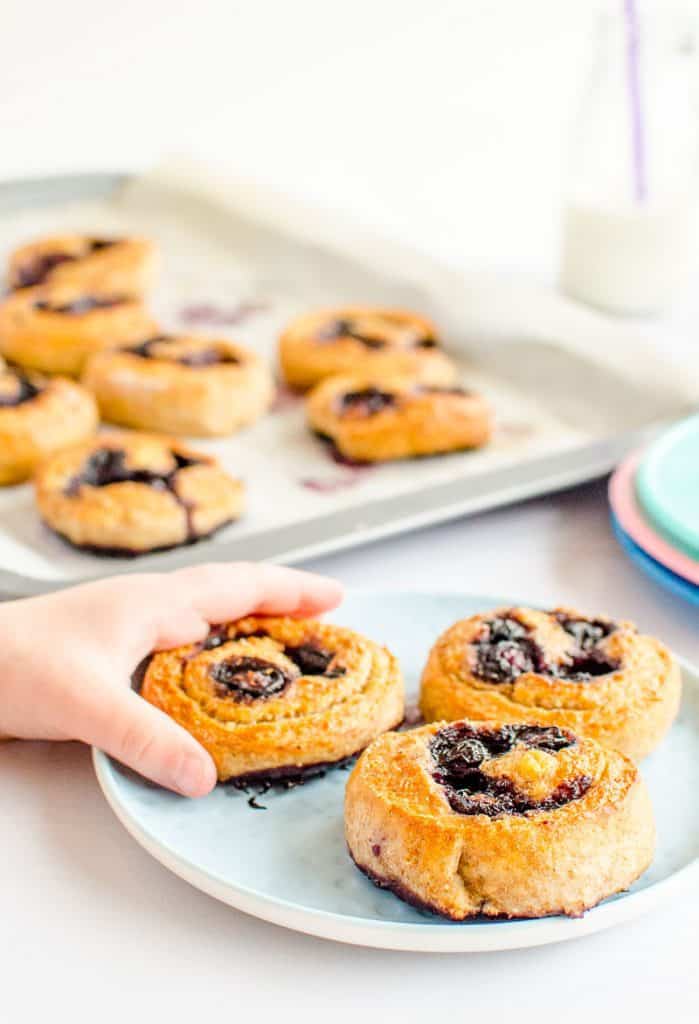 Wholemeal Blueberry Scrolls
4 ingredient blueberry pinwheels a healthy no added sugar snack for kids
Ingredients
1.5 Cups self-raising wholemeal flour
1 Cup Greek style yoghurt
35g Cream cheese (2Tbsp)
125g blueberries (frozen or fresh
extra flour for kneading
Instructions
In a bowl, Mix the yoghurt and flour for the dough, it will come together into a ball with a bit of mixing
Knead the dough for 5 mins on a floured board or bench (I use standard flour for kneading rather than wholemeal)
Roll dough into a rough rectangle, (you are aiming for a rectangle larger than an a4 piece of paper) Dough should be approx 0.5cm thick, each time I flip the dough, I flour the topside, as the dough can be a little sticky to roll
Spread the cream cheese over the dough, leaving approx 4cm along one edge
Add the blueberries on top of the cream-cheese layer, you want the blueberries to be evenly distributed and in a single layer.
Roll the dough up, starting from one long edge, to form a long sausage
Using a sharp knife, cut the sausage into 1.5-2cm thick slices
Place slices on a baking paper lined tray (I don't bother to glaze the scrolls, I bake them as is)
Bake at 180 degrees Celsius (360 Fahrenheit) for 20 minutes or until golden
Leave to cool
Serve
Store in an airtight container for 2 days
Notes
For an extra flavour burst try adding some lemon zest on top of the blueberries
Nutrition Information:
Yield:

16
Serving Size:

1
Amount Per Serving:
Calories:

88
Total Fat:

1g
Saturated Fat:

1g
Trans Fat:

0g
Unsaturated Fat:

1g
Cholesterol:

3mg
Sodium:

17mg
Carbohydrates:

16g
Fiber:

2g
Sugar:

2g
Protein:

3g
Please know this nutrition analysis is based on the ingredients only, this recipe has not been sent to a laboratory for independent testing