THIS POST MAY CONTAIN AFFILIATE LINKS.
My daughter recently turned eight years old, her heart was set on a Harry Potter Themed Birthday Party, which I happily put together for her and her friends.
I came up with 6 Harry Potter Birthday Ideas that were relatively easy to pull off, I've all the details on these ideas in this post so that if you want to recreate any it is not too hard to do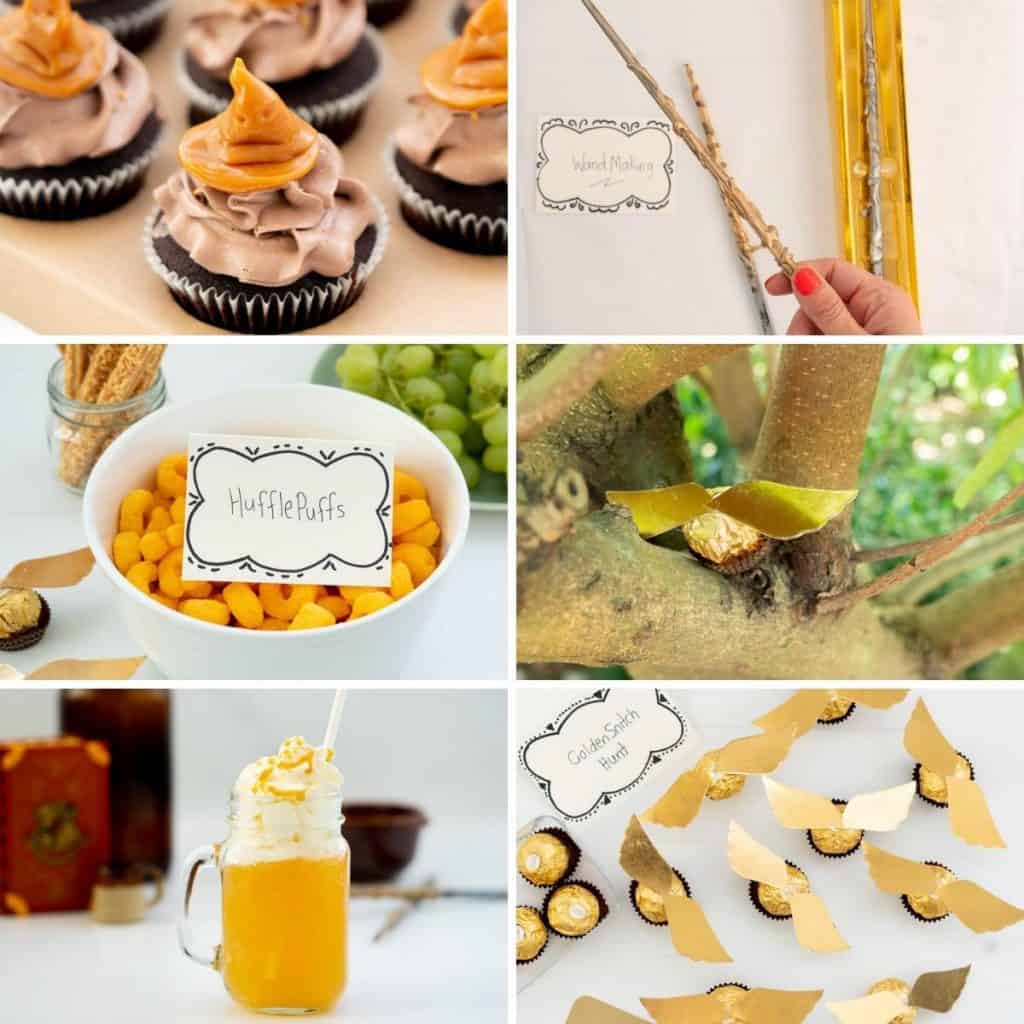 ---
Golden Snitch Hunt
We kicked the party off with a scavenger hunt. The goal was to find all the Golden Snitches hidden in the backyard.
How to make a golden snitch?
To make the golden snitches I used Ferrero Rocher chocolates and golden card that I cut into wing shapes and attached to the chocolates. It was then just a case of hiding the golden snitches!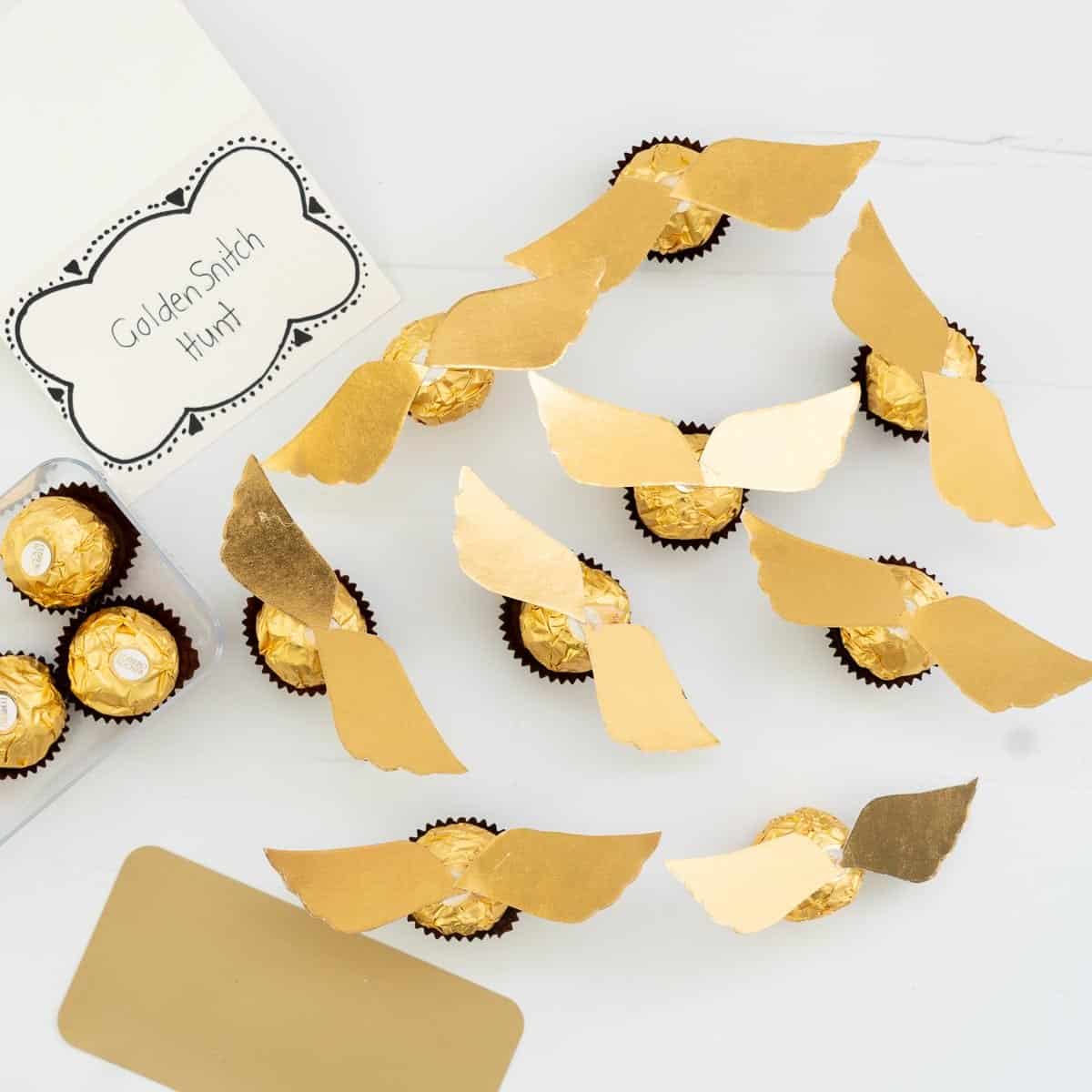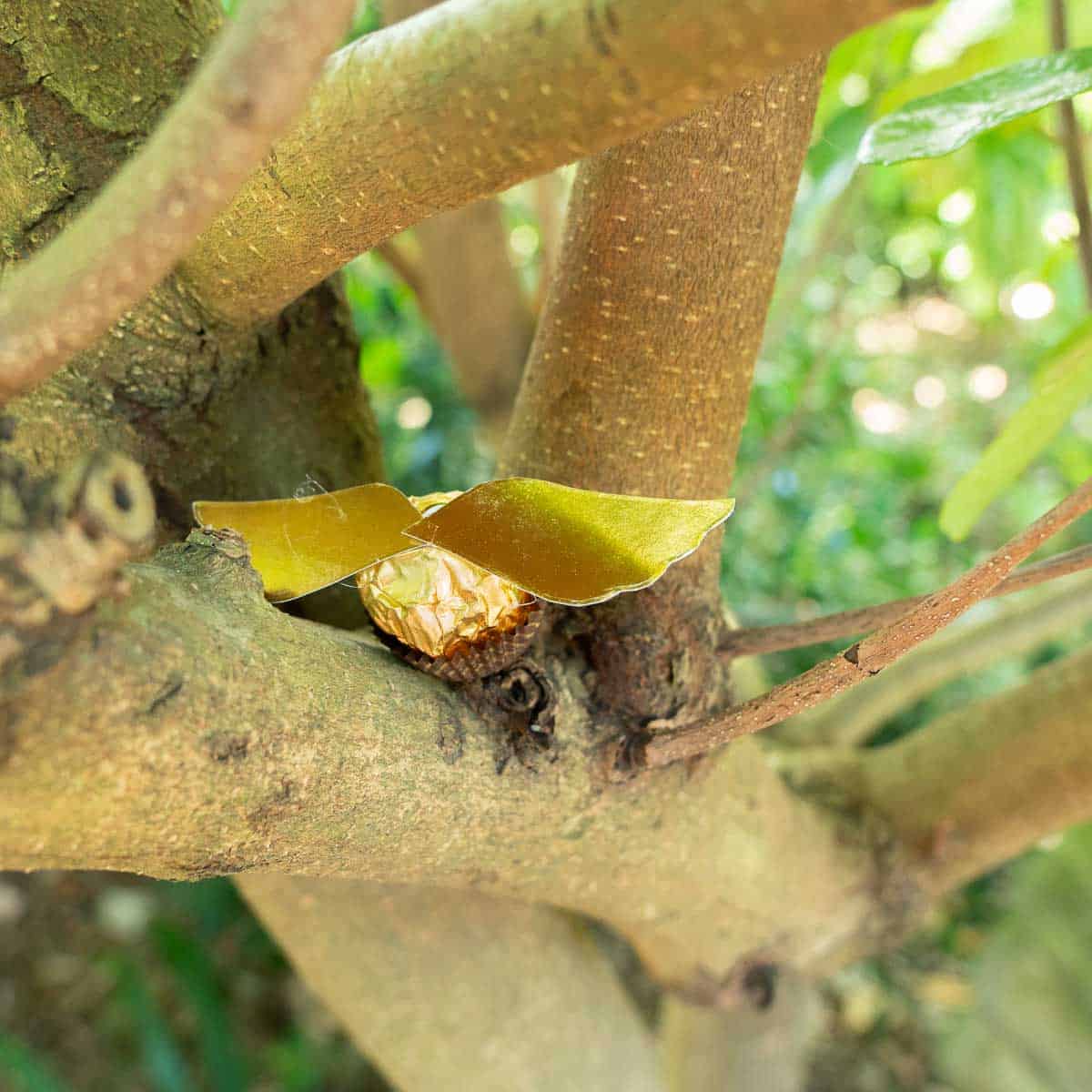 ---
Ollivander's Wands
We made our own Ollivander's wands. This was actually very easy to do but the end result looked great and the kids loved them!
You will need:
Chopsticks or regular sticks
A hot glue gun
Metallic spray paint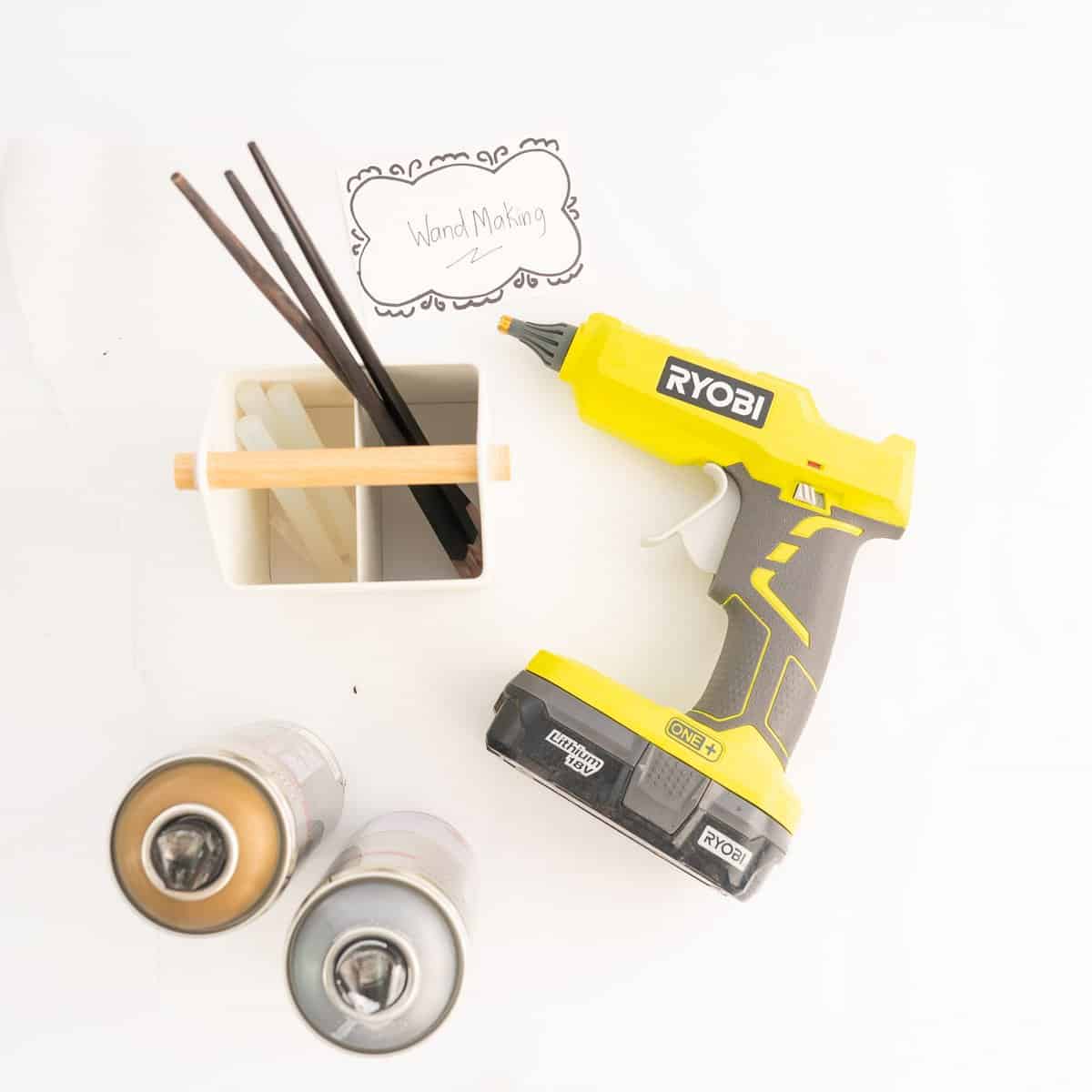 How to make your own DIY Harry Potter Wand
Step one: Drizzle the chopsticks with hot glue, (lumpy and bumpy is what you want)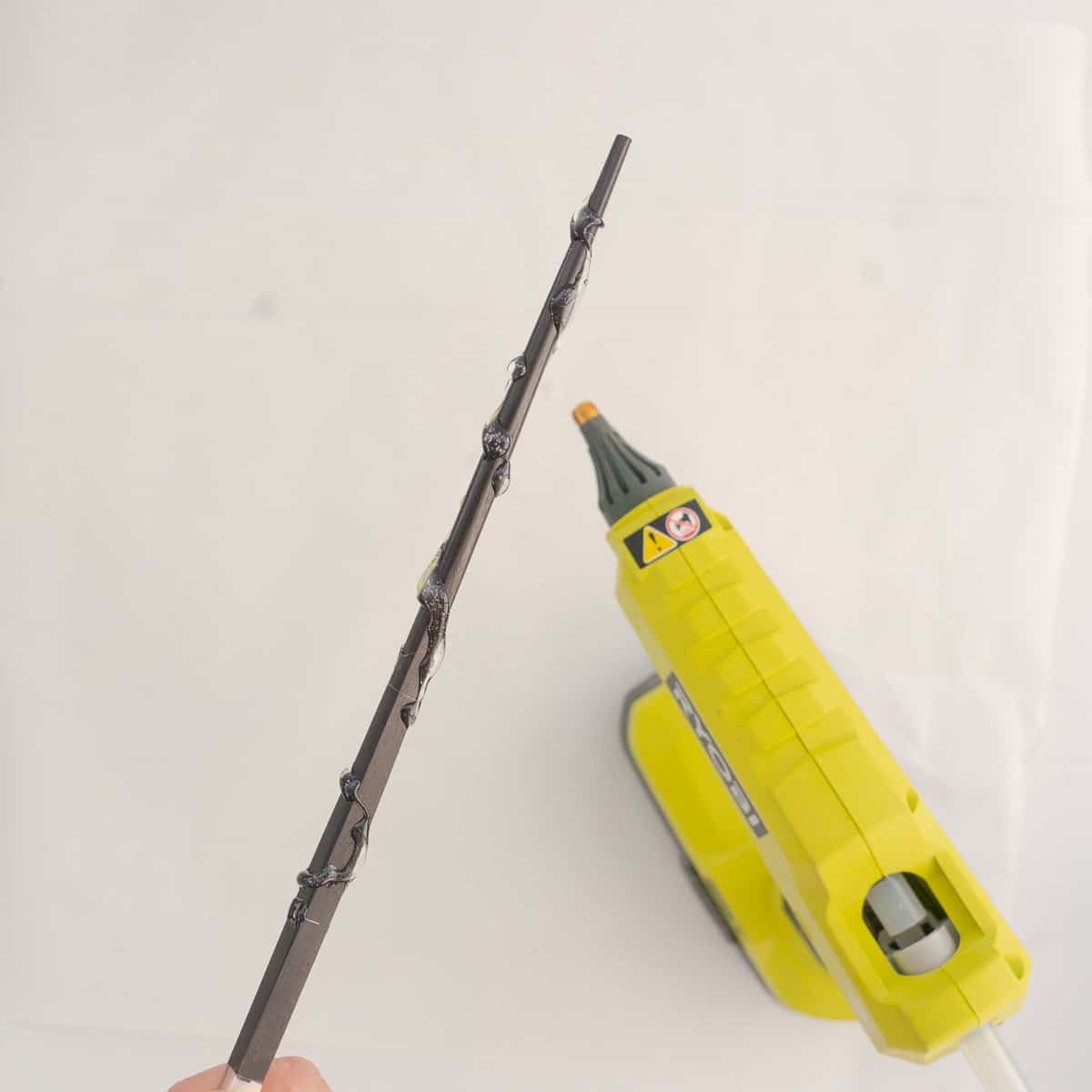 Step two: Spray with metallic spray paint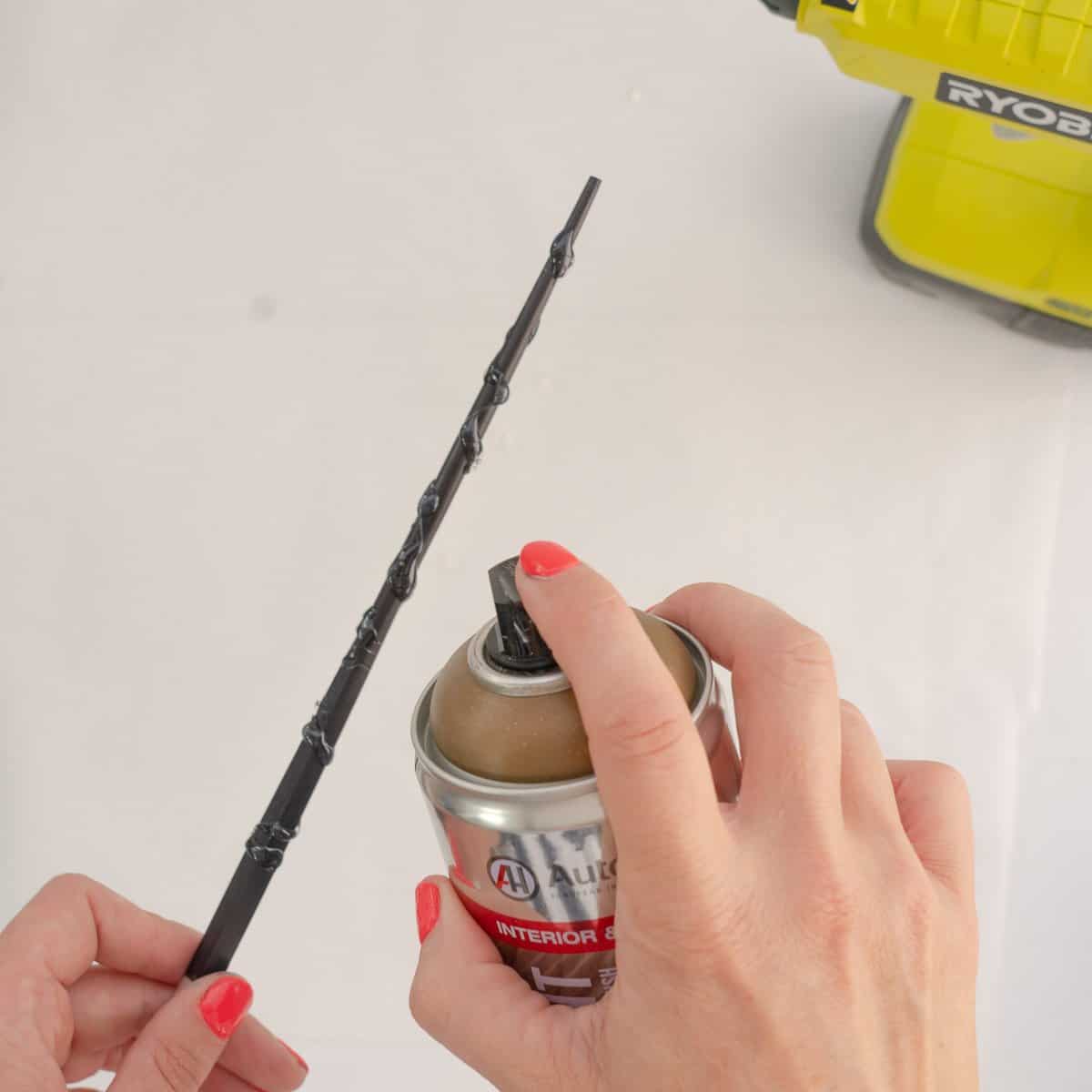 Step three: Cast some spells!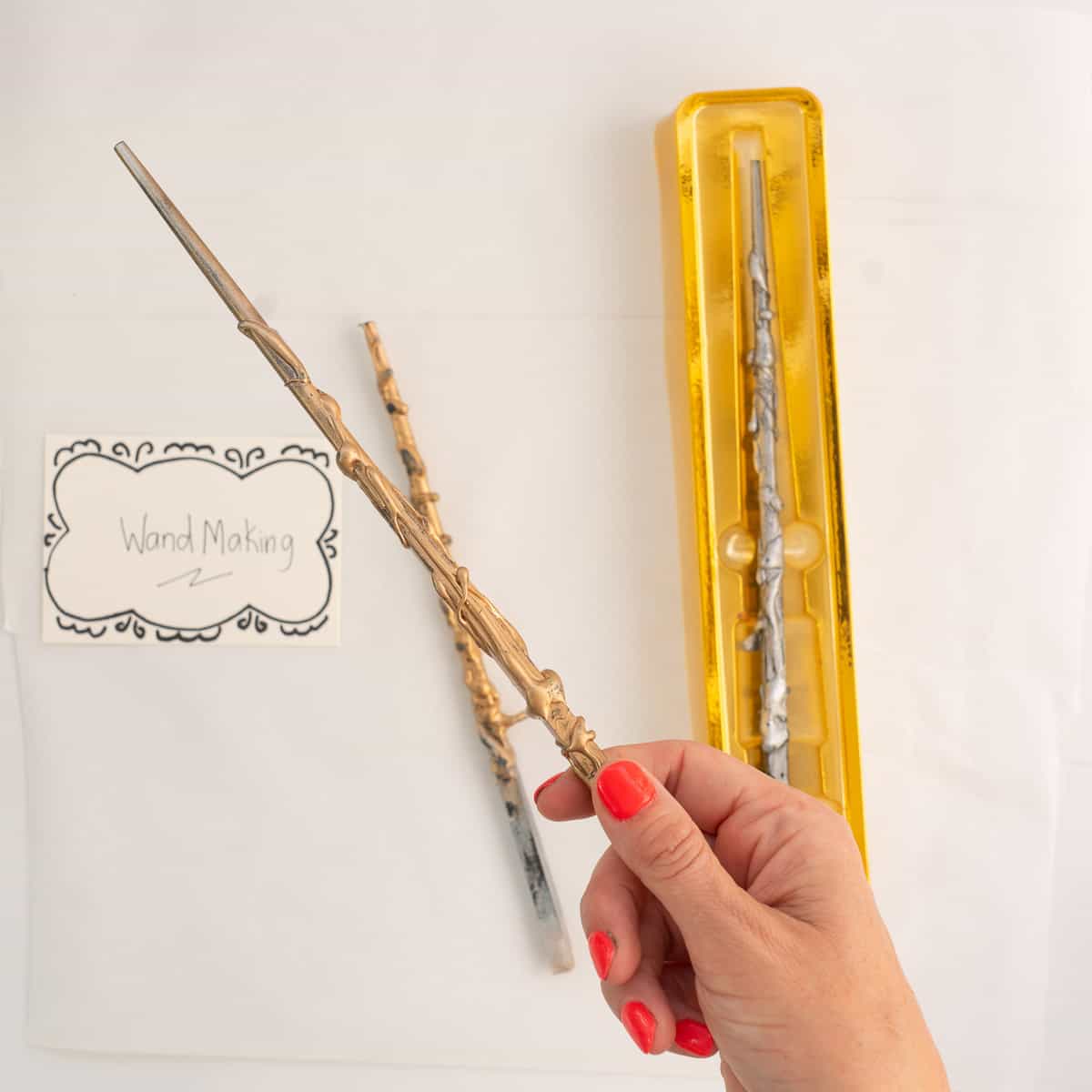 ---
Sorting Hat Cupcakes
Instead of a birthday cake, I served Harry Potter Cupcakes. These were sorting hat cupcakes, each cupcake was filled with buttercream coloured in one of the four Hogwarts house colours. The cupcakes were topped with an easy-to-make caramel sorting hat cupcake topper. You can find step-by-step instructions to make these Harry Potter Cupcake Toppers on my website.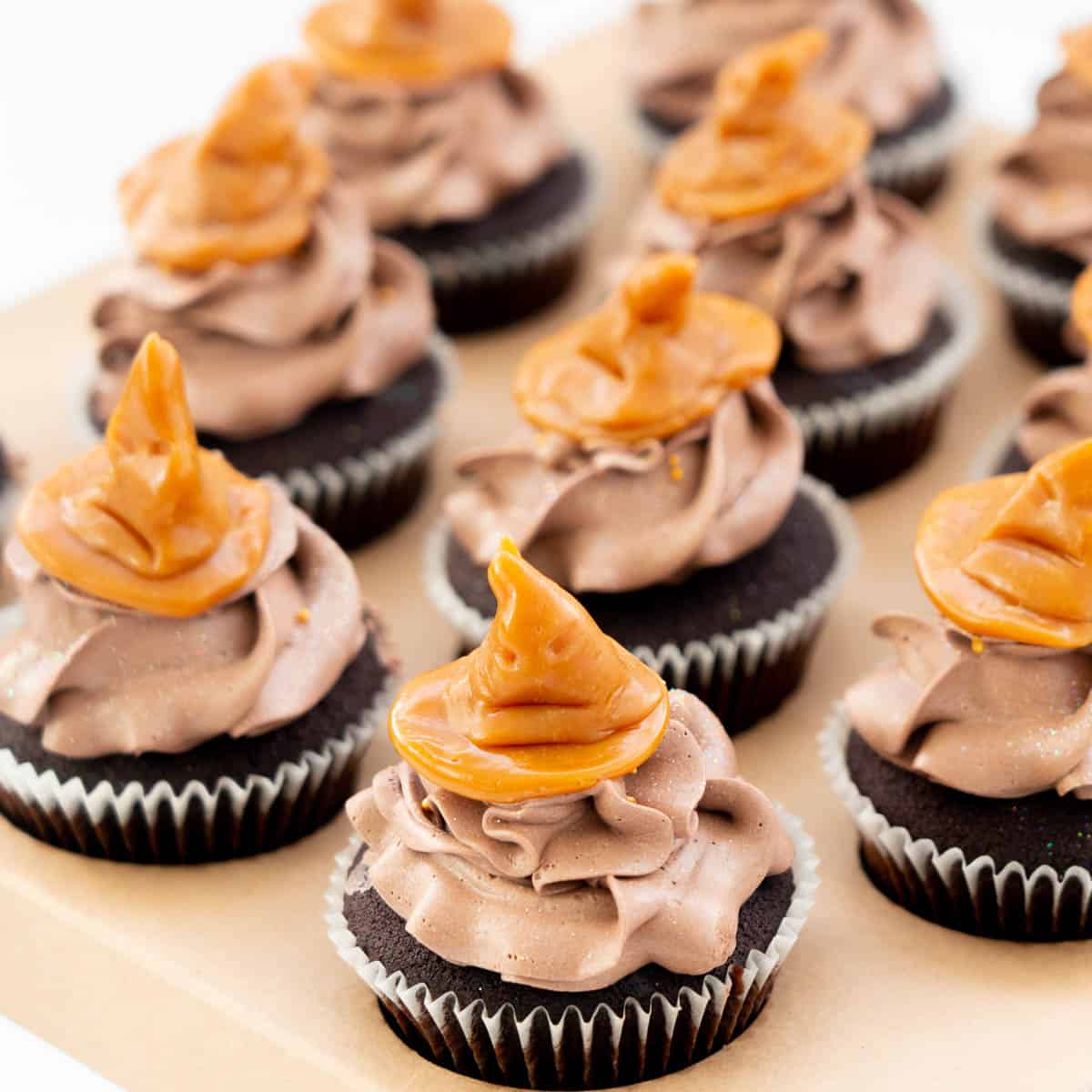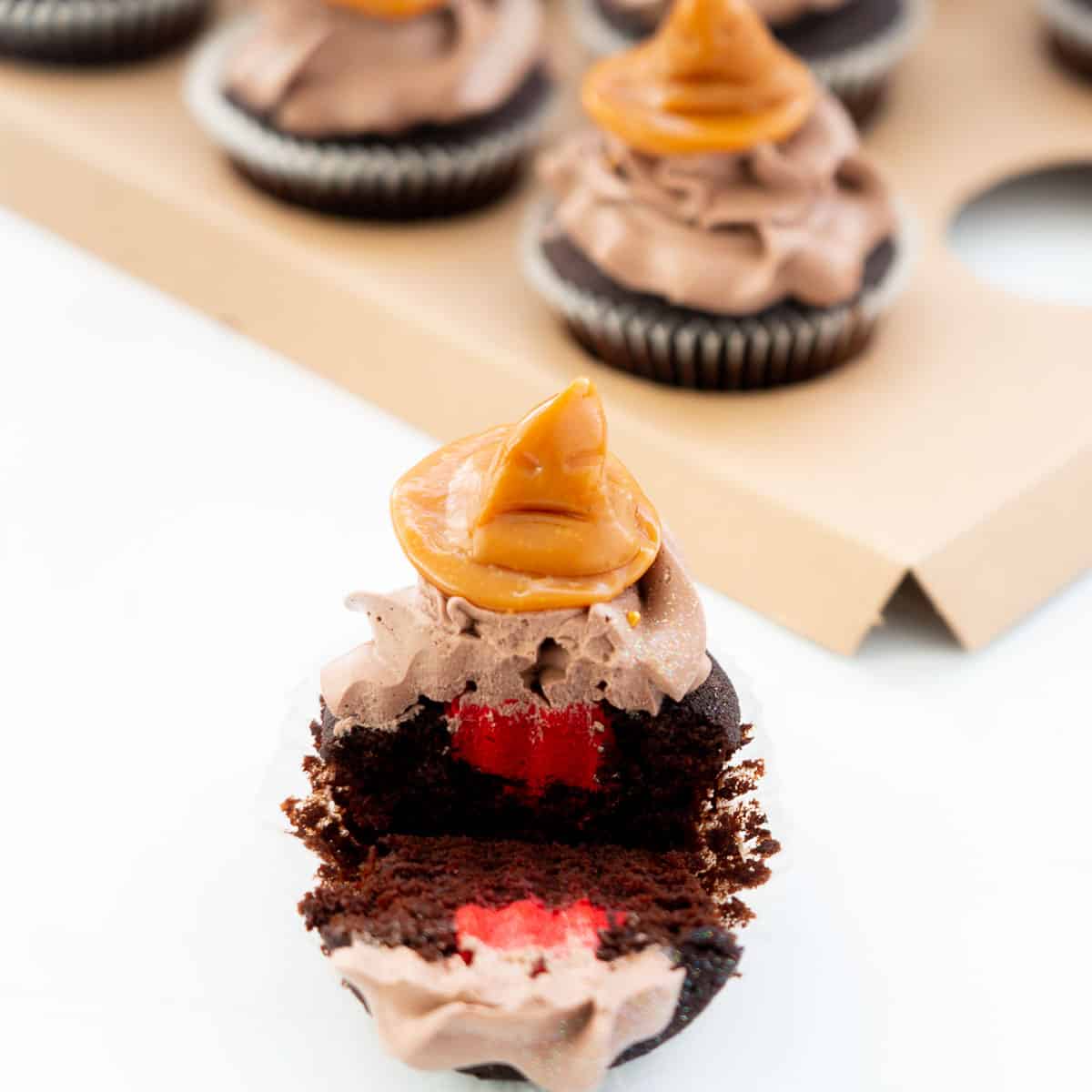 ---
Honey Dukes Sweet Shop
I was able to find Harry Potter themed sweets online. Like these Bertie Botts every flavour beans. I also tracked down Dumbledore Lemon Sherberts and Jelly Slugs. You could use Freddo Frogs as a stand-in for Honey Dukes Chocolate Frogs.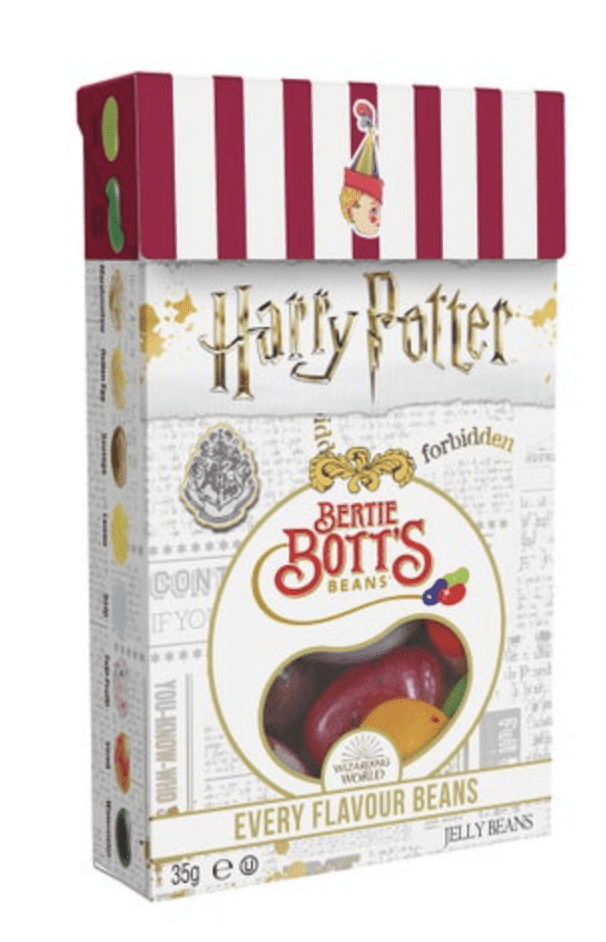 ---
Harry Potter Themed Party Snacks
I served some very simple harry potter themed snacks, snacks that actually required no preparation by me.
'Broomsticks' cheese straws
'Hufflepuffs' cheese twisties
'Dragon Eggs' grapes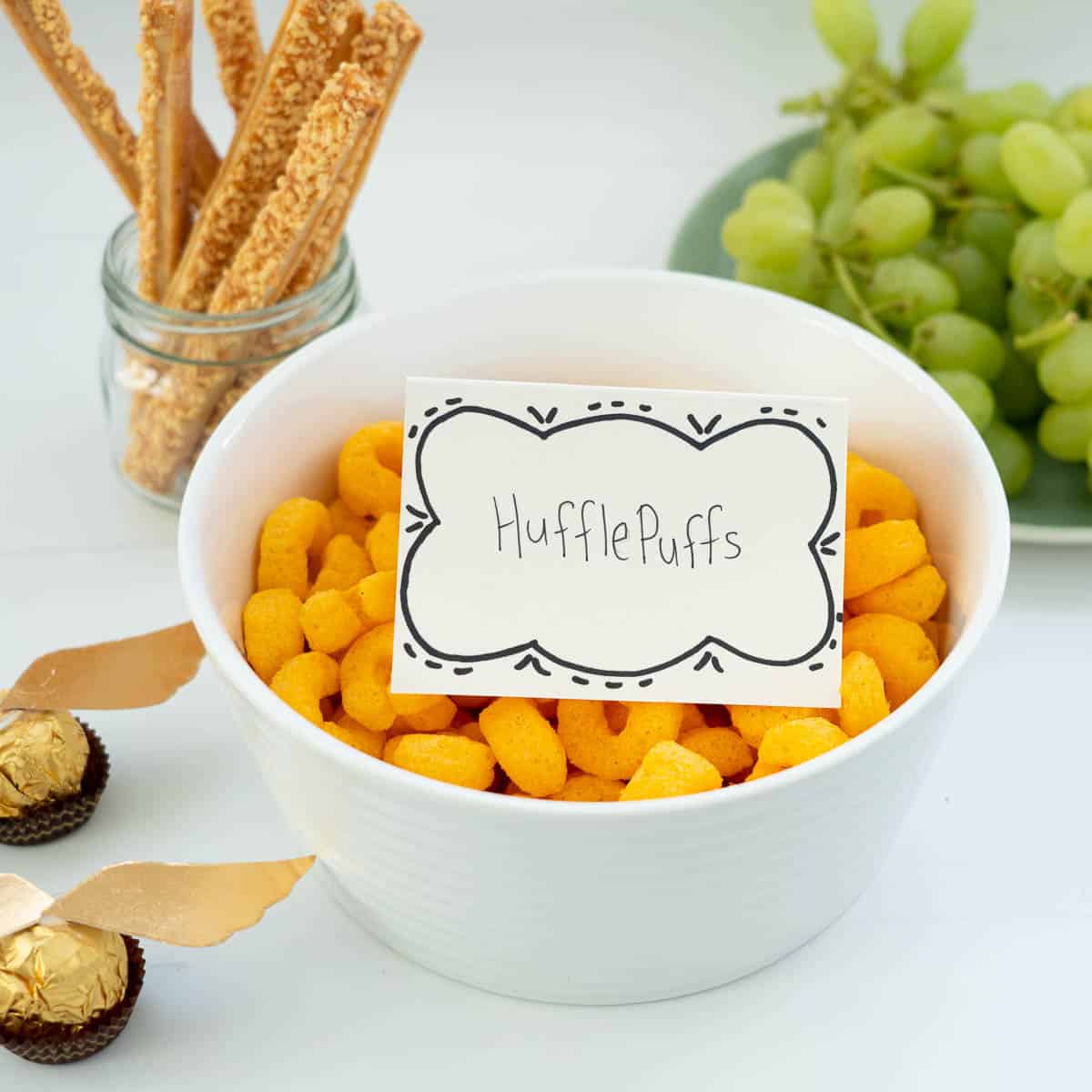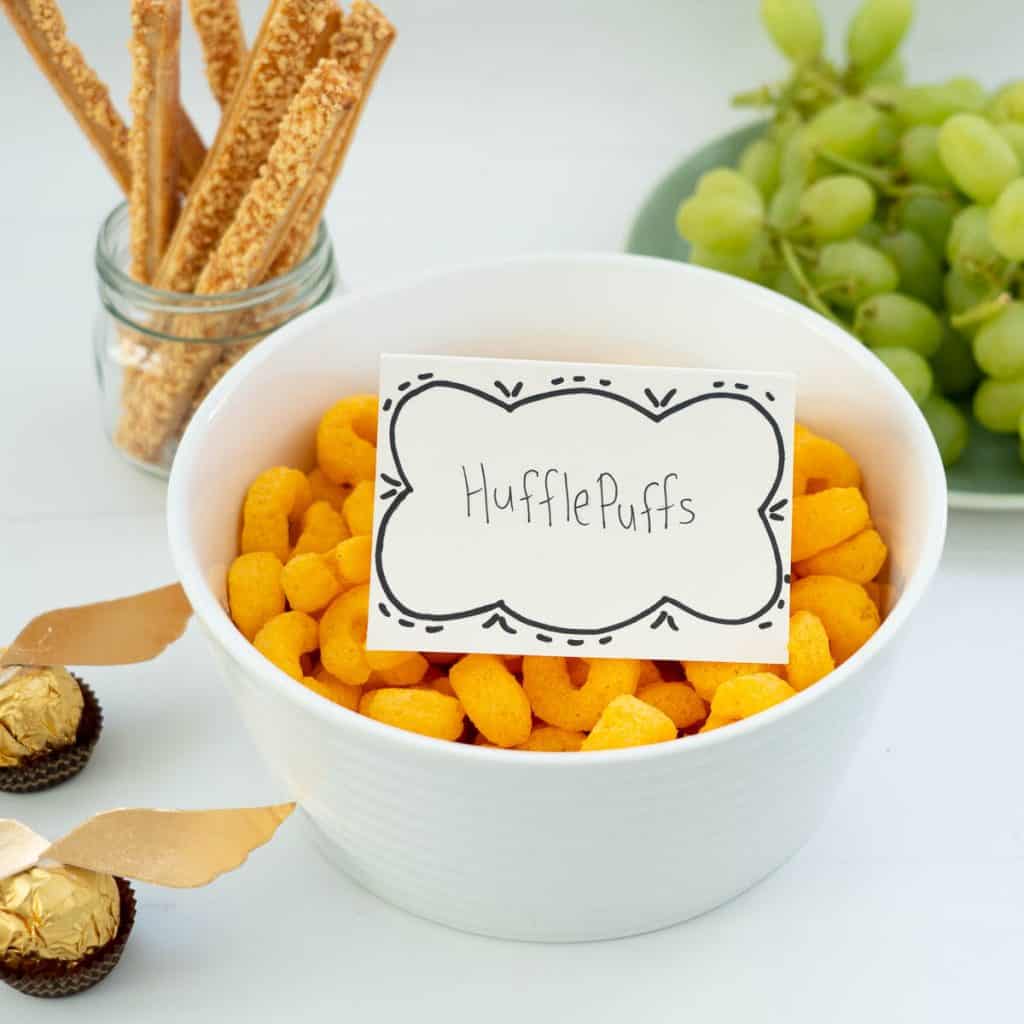 ---
Butter Beer Tasting
We made and tasted Butterbeer. The 3 ingredient Harry Potter butterbeer recipe I used is on my website.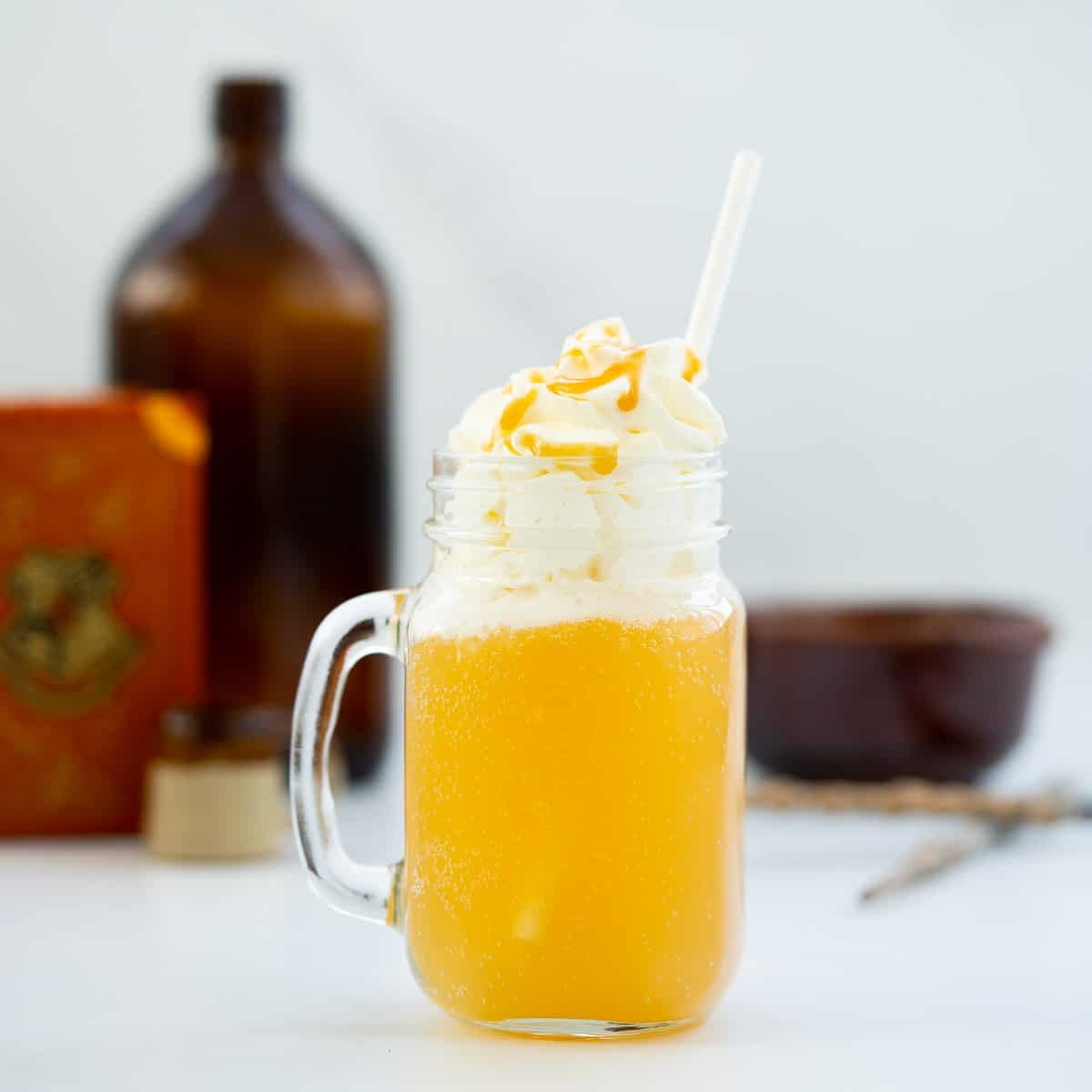 Invisible Ink
My final party flourish was to give each child a personalised party gift. I found Hogwarts notebooks on clearance and used lemon juice on a cotton bud to write each child's name inside.
The kids then gently heated the page in the book to reveal the writing. This can be done with a light bulb, torch, hairdryer or carefully with an iron.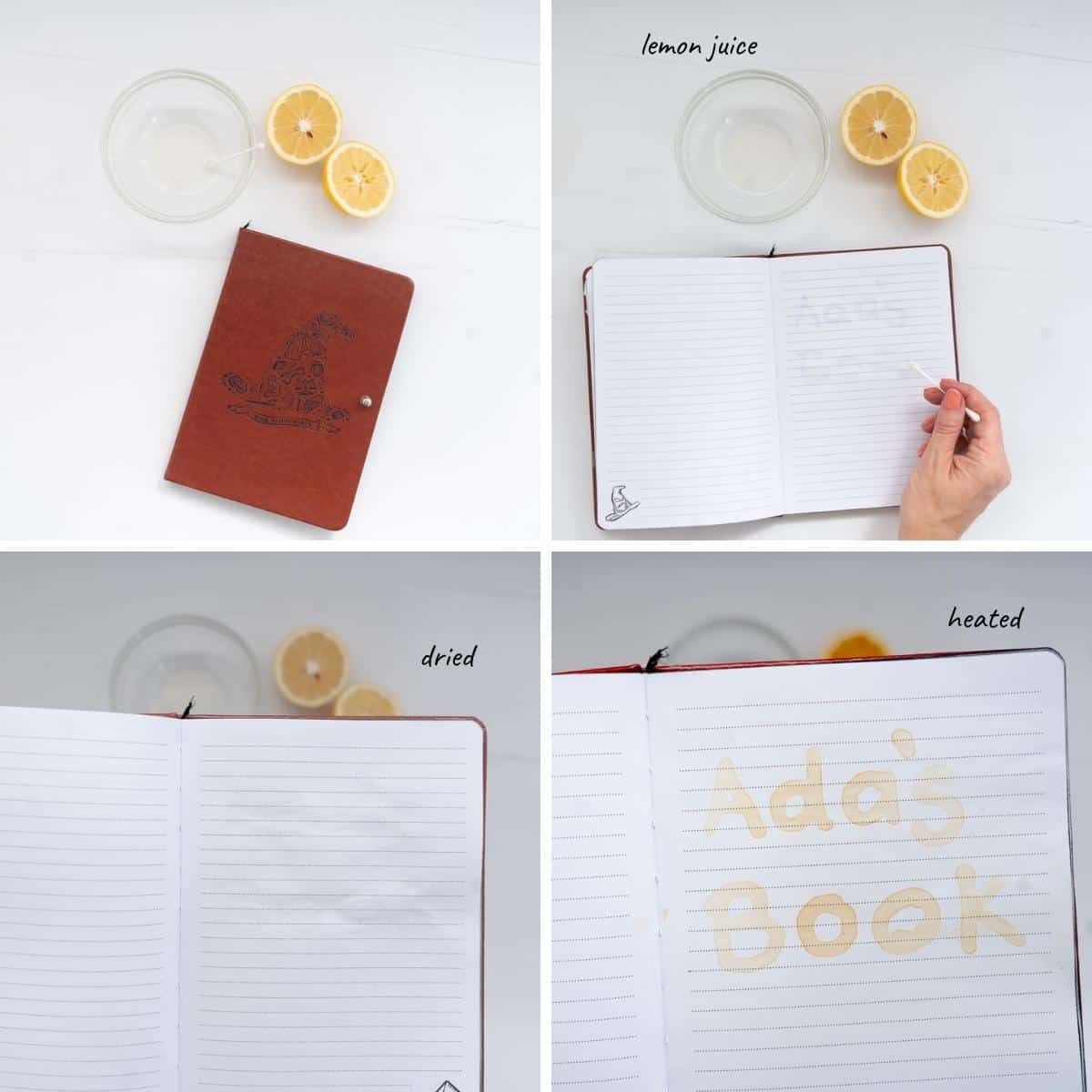 ---
I hope these Harry Potter Party Ideas give you some inspiration for throwing your own Harry Potter Birthday Party.