Easy Healthy Peanut Butter Mousse
THIS POST MAY CONTAIN AFFILIATE LINKS.
I've been making this easy healthy peanut butter mousse for forever!
It's had a few names over the years depending on the age of the kiddos having it.
Monkey Custard is often how it is referred to at my house, but I opted for the title Easy Healthy Peanut Butter Mousse for the website name, as at least its a little more descriptive than Monkey goo, Monkey Custard or Magic Custard that my kiddos refer to it as!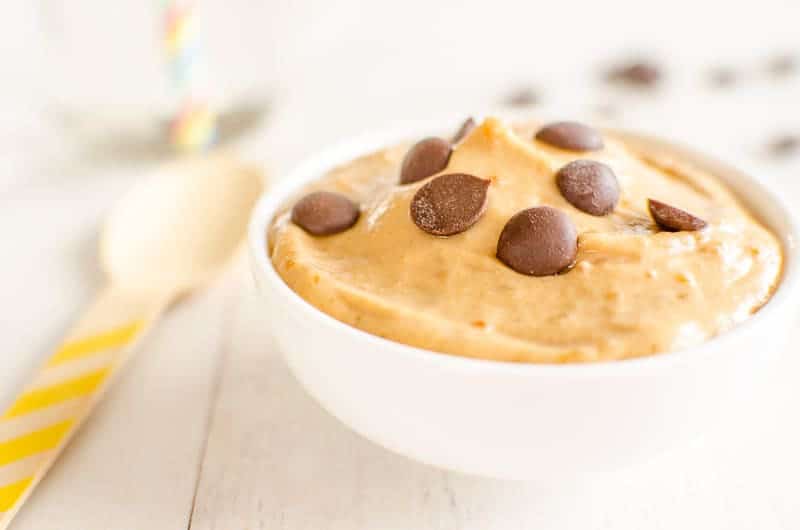 And it is an easy peanut butter mousse, with only 2 ingredients, and, it is healthy, as those 2 ingredients are peanut butter and banana.
( You could totally sub in another nut butter if peanut butter is not your thing) As long as the nut butter you choose is low in salt and has no added sugar then you are on to a winner of a kids dessert that is filling, nutritious and delicious.
My kids have all had this as one of their first foods, it's perfect for putting in a reusable pouch.
It is actually a great recipe for introducing peanuts to little ones, the new allergy guidelines for food allergy now suggest the early introduction of peanuts to babies could be the way to go! Read about starting solids and the allergy foods here.
I have a couple of other speedy healthy kid-friendly desserts up my sleeve too, my 3 minute 3 ingredient dairy-free strawberry ice cream and for the peanut butter the super quick peanut butter freezer fudge is delicious too!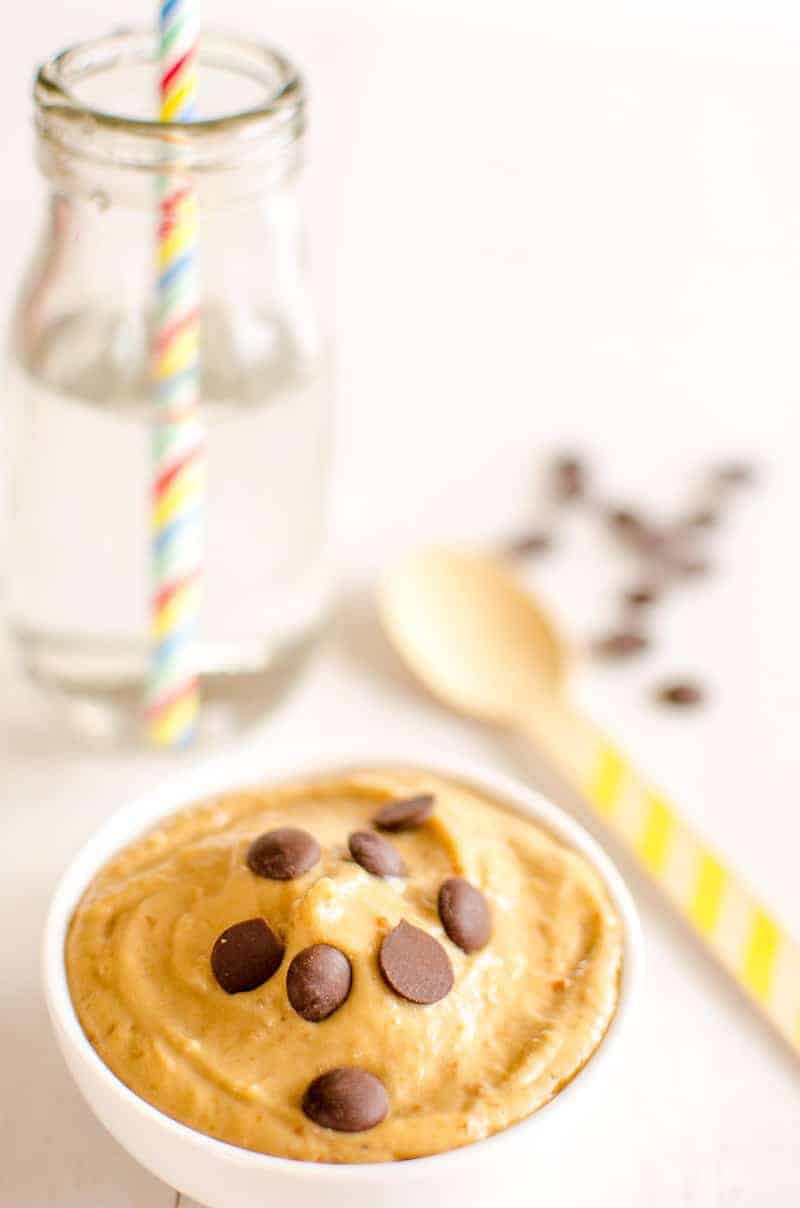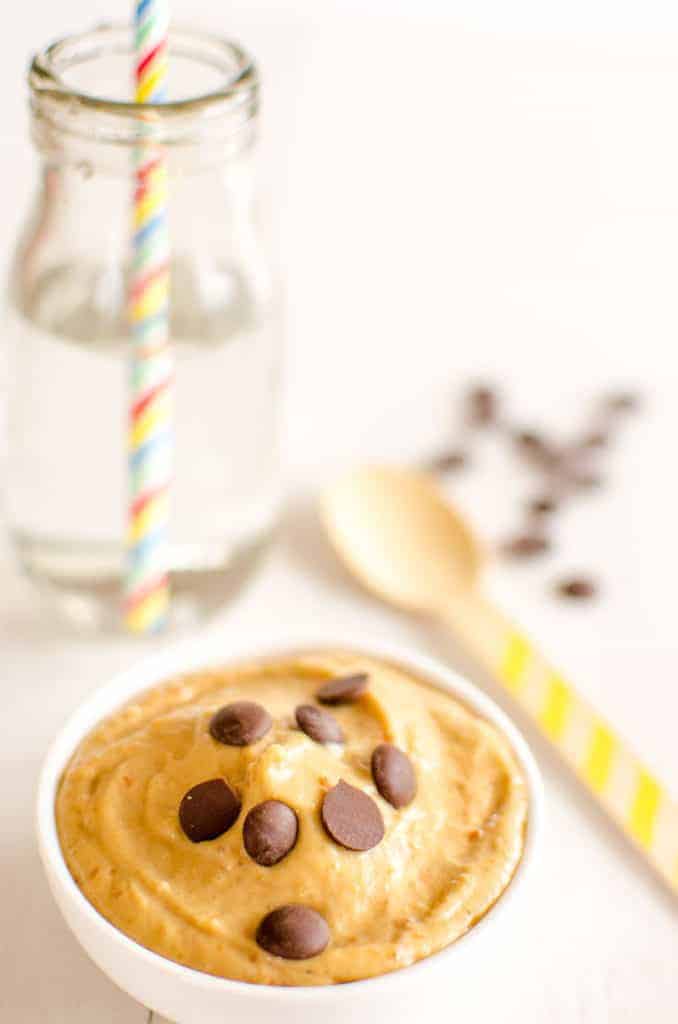 Let's talk chocolate chips
Do you need to add chocolate chips as a decoration to this mousse recipe, absolutely not, but a small sprinkling for an older child is probably ok!
I like to use real chocolate drops, ie a chocolate chip made with cocoa butter rather than one with added vegetable oil (usually palm oil).
Dark chocolate chips are also typically dairy free so great for cows milk protein allergic kids.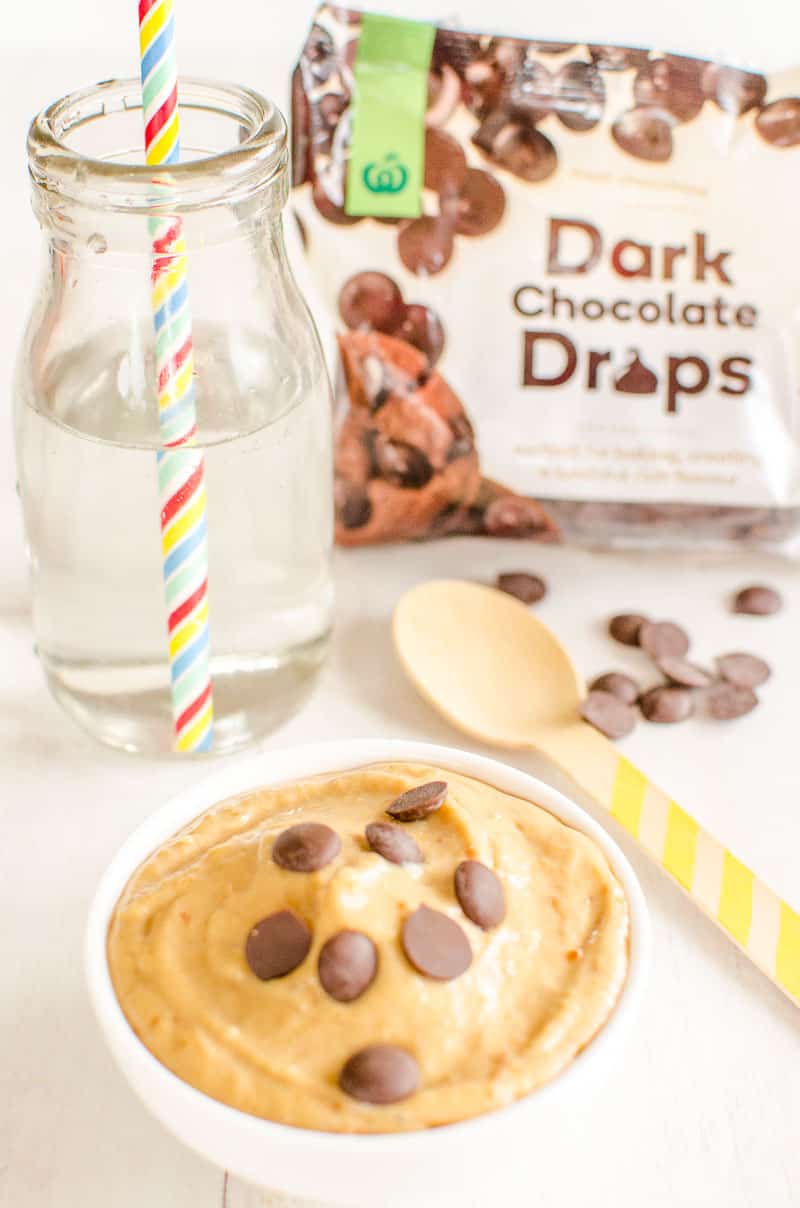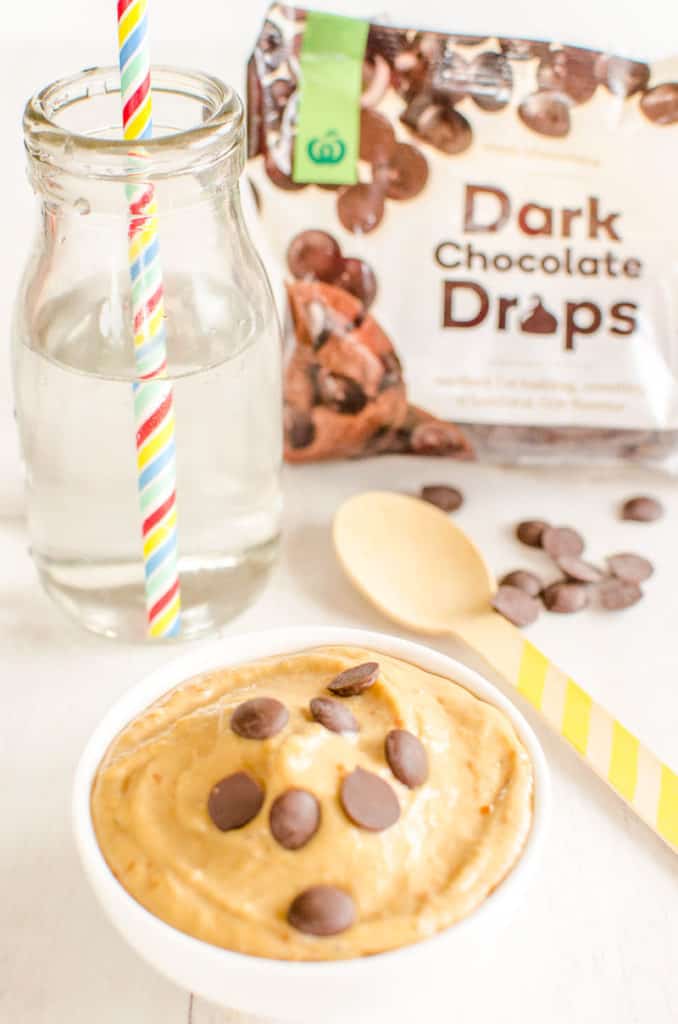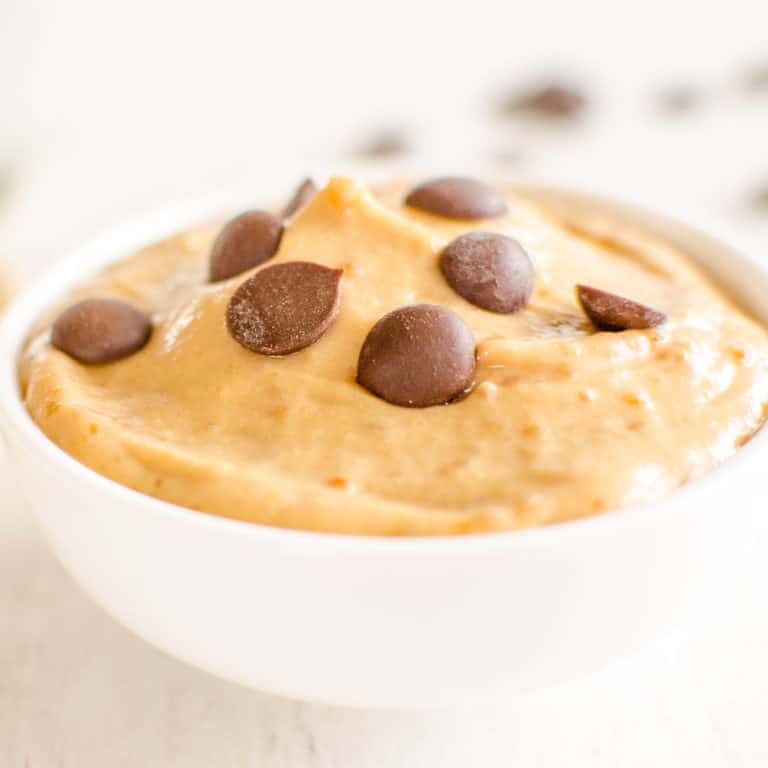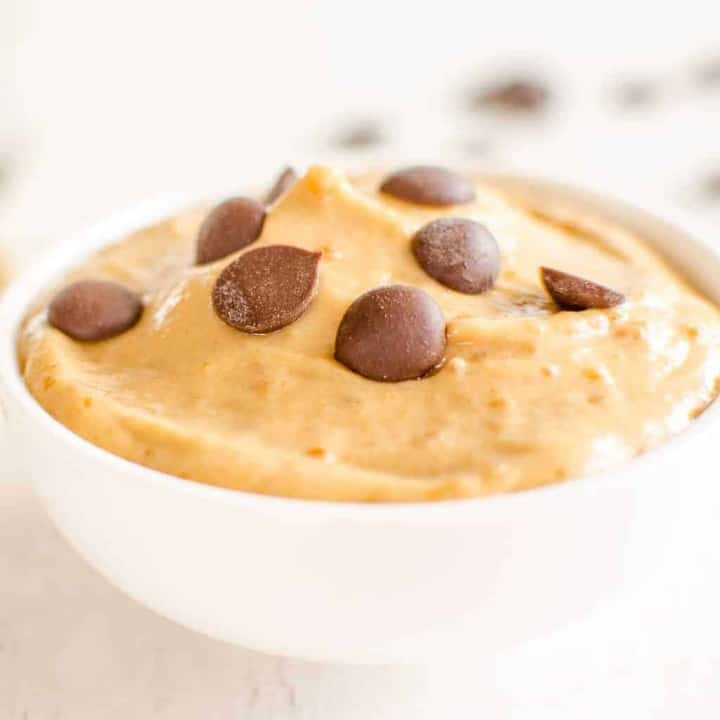 Easy Healthy Peanut Butter Mousse
Easy healthy peanut butter mousse is a 2 ingredient vegan recipe that makes a perfect dessert for kids or an energy dense purée for babies
Ingredients
2 ripe bananas
¼ Cup peanut butter
squeeze of lemon juice (optional)
Dark chocolate chips (optional)
Instructions
Place bananas and peanut butter in a food processor, whizz until smooth and well whipped!
Decorate with choc chips if desired
Notes
The lemon juice is not necessary if it is going to be eaten straight away if there will be a delay the lemon juice stops it browning as quickly. 
Nutrition Information:
Yield:

3
Serving Size:

½ Cup
Amount Per Serving:
Calories:

199
Total Fat:

11.3g
Saturated Fat:

2.3g
Carbohydrates:

22.8g
Fiber:

3.1g
Sugar:

11.9g
Protein:

5.6g