Peanut Butter Chicken Salad Sandwich
THIS POST MAY CONTAIN AFFILIATE LINKS.
Hi de ho everyone, this is my first forray into the world of sandwich filling ideas, I've been making this peanut butter chicken salad sandwich forever, for me. But now it has become a huge favourite of my eldest. Last week I was asked by a reader for some sandwich filling ideas, and I thought why not share this tried and tested and kid approved peanut butter chicken salad sandwich!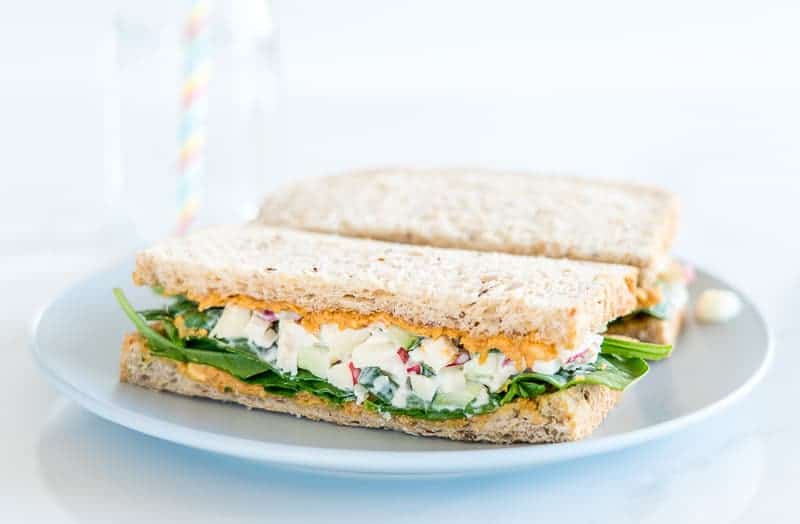 Now first things first, you may need to get over a couple of hangups before you can enjoy the idea of this sandwich. First, I know peanut butter and chicken in a sandwich seems weird. But think about the other amazing chicken and peanut combo.. chicken satay, and hopefully, that will help you get your head around the idea because I promise it is good!
Next, fruit in a sandwich and fruit with a meat. It's good. The salty creaminess of the peanut butter with the fresh sweetness of the apple os great! And let's not forget about all those other epic meat and fruit combos: Chicken and Cranberry, Pork and Apple, Chicken and Apricot.
Ok so hopefully I've convinced you, and these factors, the fruit, and the peanut butter really appeal to kids palates too, hence why I think this has become a firm favourite of my 5-year-old!
I have some other sandwich ideas for kids that might be up your alley as well.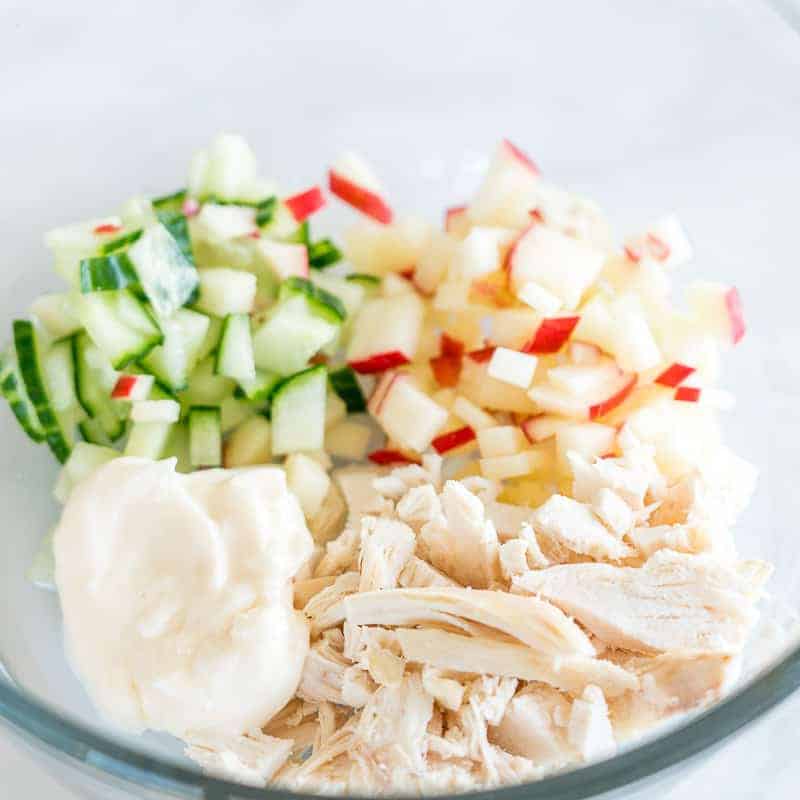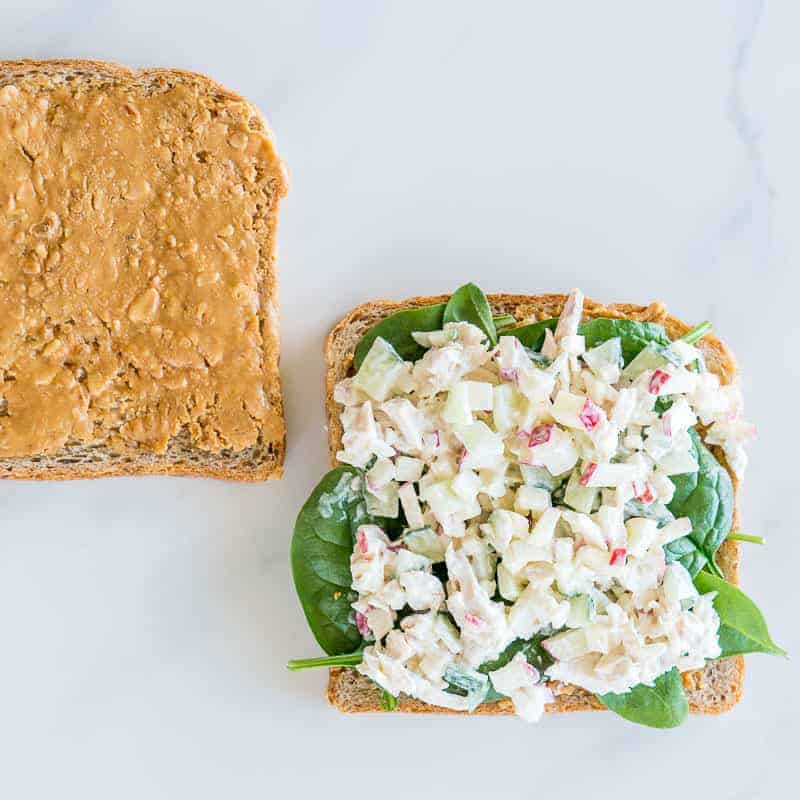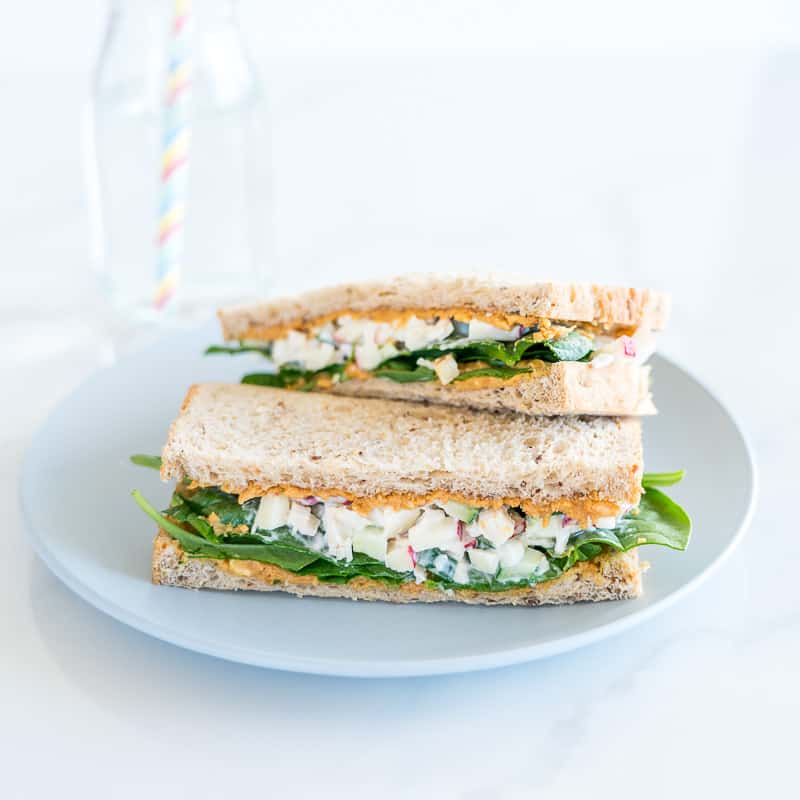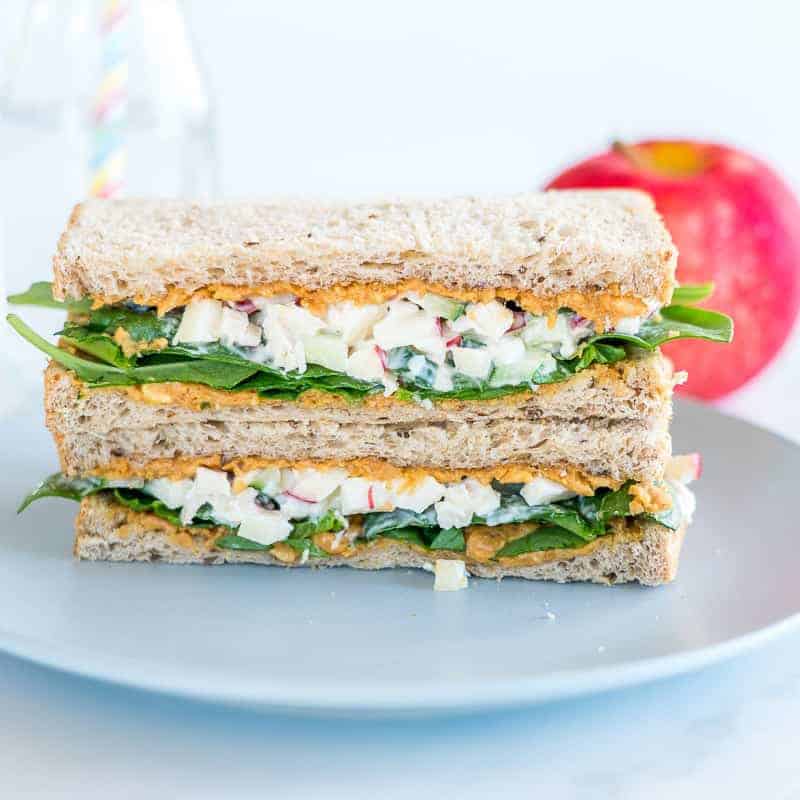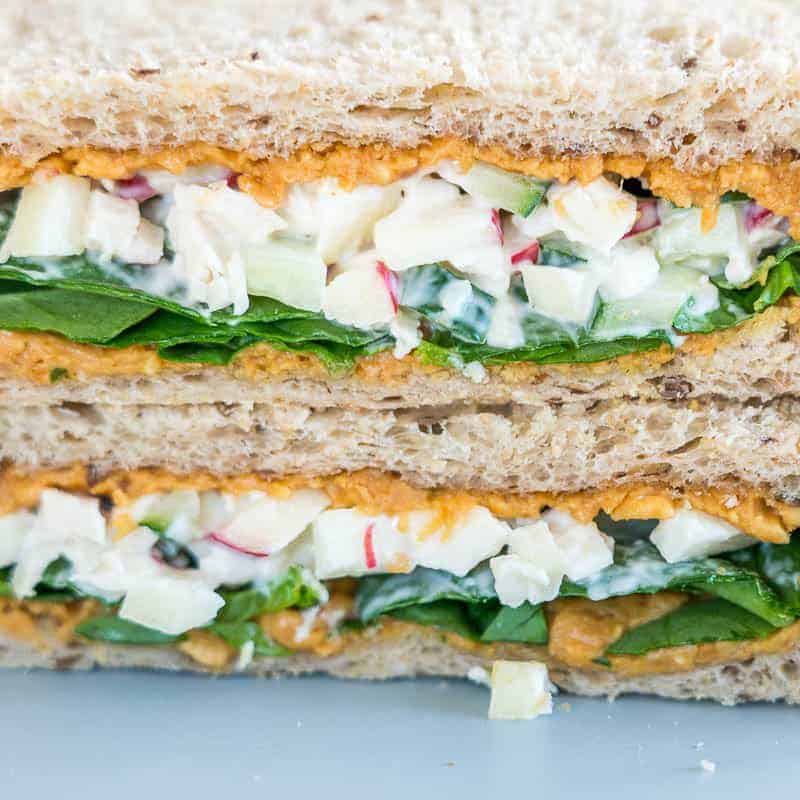 Peanut Butter Chicken Salad Sandwich
Additional Time:
11 minutes
Peanut Butter Chicken Salad Sandwich, perfect sandwich idea for kids, fun, healthy, yummy
Ingredients
2 slices wholegrain bread
1-2 tablespoon peanut butter
¼ apple finely diced
3 cm cucumber finely diced
1 tablespoon mayo
30g shredded chicken
1 sml handful salad leaves
Instructions
Spread both slices of bread with peanut butter. Not only does it taste good but it protects the bread from becoming soggy
Pop some salad leaves on top of the peanut butter on one slice of the bread
In a bowl mix the apple, cucumber and chicken with the mayo
Add the creamy chicken mix to the sandwich, and close with the other slice of bread
Notes
The filling for this is wheat, gluten  and dairy free, but you will need to choose a bread that also meets these criteria for the recipe to be wheat, gluten and dairy free
Nutrition Information:
Yield:

1
Serving Size:

1
Amount Per Serving:
Calories:

598
Total Fat:

34.6g
Saturated Fat:

3.8g
Cholesterol:

21.2mg
Carbohydrates:

59.5g
Fiber:

7.9g
Sugar:

21.6g
Protein:

16.5g