Wheat biscuits are so affordable and convenient for breakfast. Even more affordable now that Countdown supermarkets have them on price lockdown for $4 a 1kg box.
I've always been a fan of wheat biscuits as a basic breakfast cereal for kids, they are low in sugar, low in salt and a nice quick and easy option for families.
You do not have to have them in the traditional way in a bowl with milk, you can totally mix it up a bit, it doesn't have to get complicated though, it can still stay super easy.
3 of my fav ways of serving countdown wheat biscuits are in Bliss Balls, in smoothies and as toasts.
No Date Bliss Balls made with wheat biscuits
Wheat biscuits add great bulk to bliss balls, so you can cut down on the amount of dried fruit you are adding to the mix. It's also a great way to use up the crumbs at the bottom of the box!
Wheat biscuits are fortified with iron and cocoa and raisins are also naturally rich in iron, so these no date bliss balls are a great way to boost kids iron intakes too
Being nut free this recipe is also perfect for the lunchbox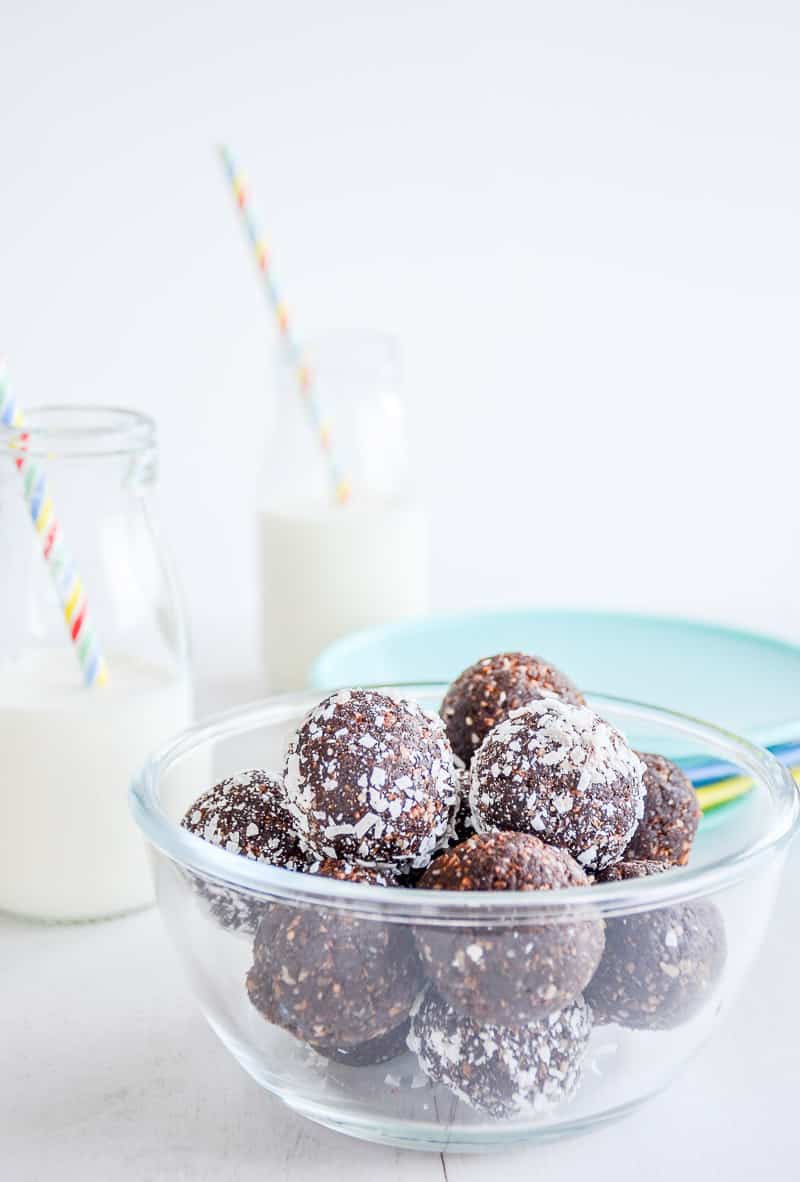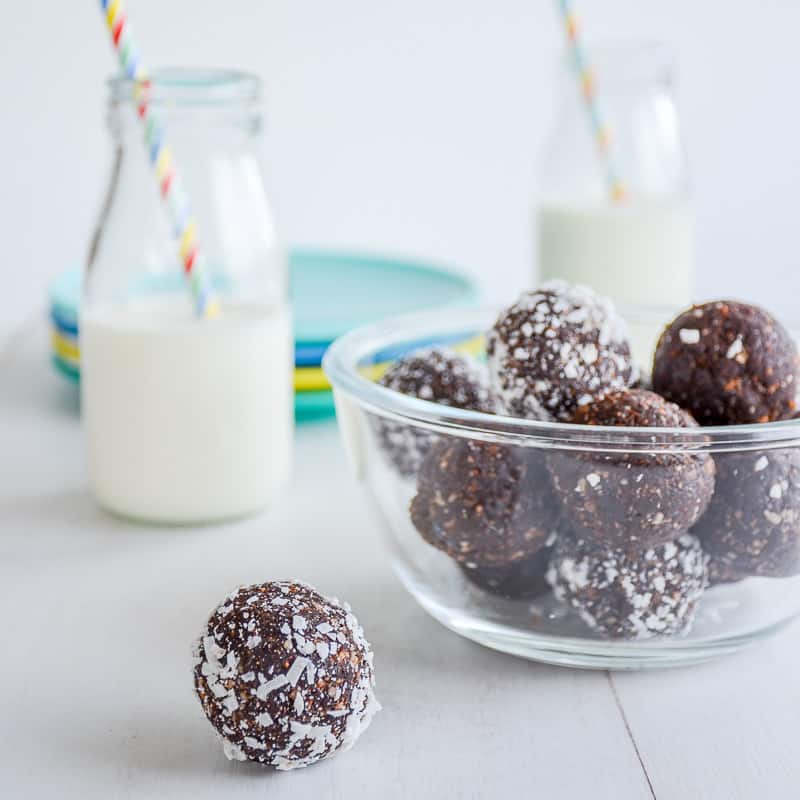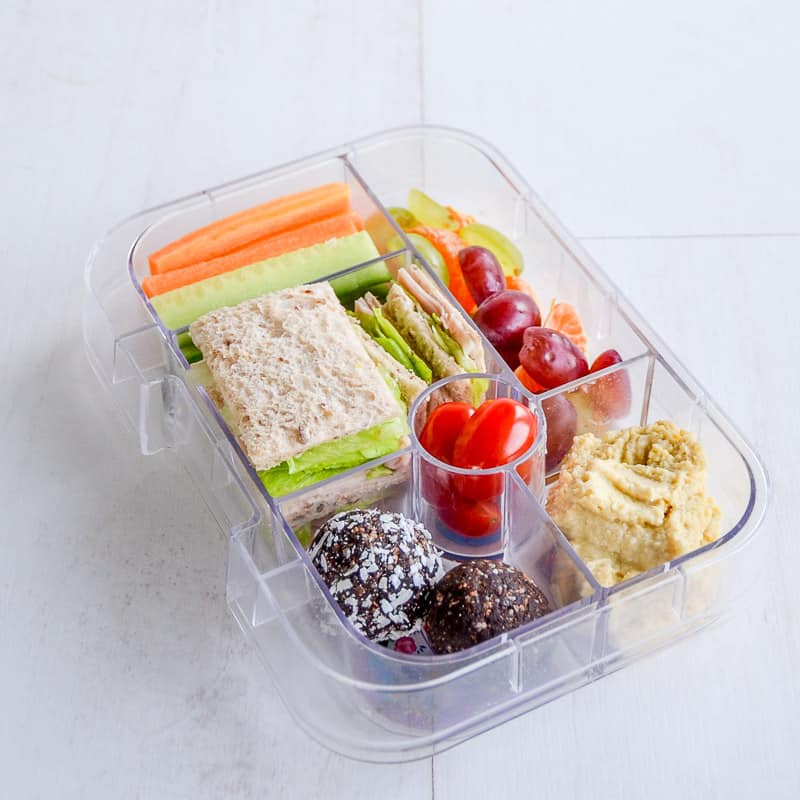 These bliss balss are part of my allergy-friendly recipe collection, (as long as gluten free wheat biscuits are used ) these recipes are free from the top 8 food allergens: Dairy, wheat, egg, soy, peanut, tree nuts, fish & crustaceans
Print
Bliss Balls No Dates
Yield 12-15 Balls
Ingredients
5 wheat biscuits (75g if you are using the crumbs)
1 cup raisins or sultanas
½ cup sunflower seeds
½ cup desiccated coconut
4 Tbsp cocoa
2-3 Tbsp Water
Instructions
Place all ingredients into a food processor, whizz until finely ground
Slowly add water until the mix comes together and you can form balls
Roll into 12-15 balls (you can roll in additional coconut if you wish)
Store in an airtight container for up to 5 days, they can be frozen
Notes
Allergy notes, traditional wheat biscuits breakfast cereal can be substituted for gluten free wheat biscuits breakfast cereal
Courses Snack
Banana Blueberry Wheat Biscuit Smoothie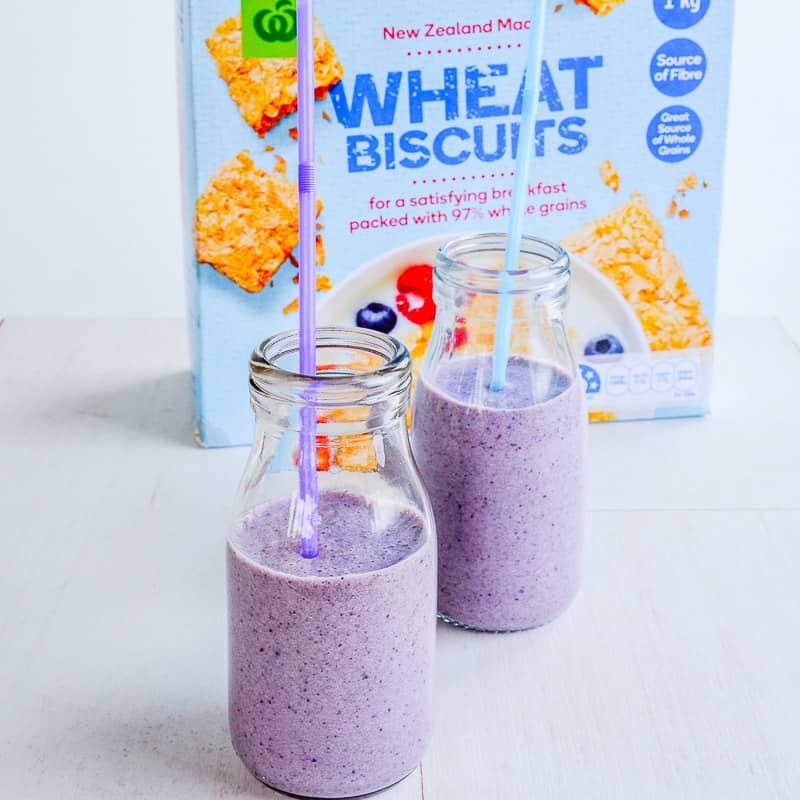 Ingredients
2 wheat biscuits

1 banana

½ cup blueberries (frozen is fine)

¼ cup cashews

2 cups milk
Method
Whizz everything together and serve, makes 3-4 servings
Wheat Biscuit Toasts
Perfect for the kids that prefer their wheat biscuits crunchy rather than with milk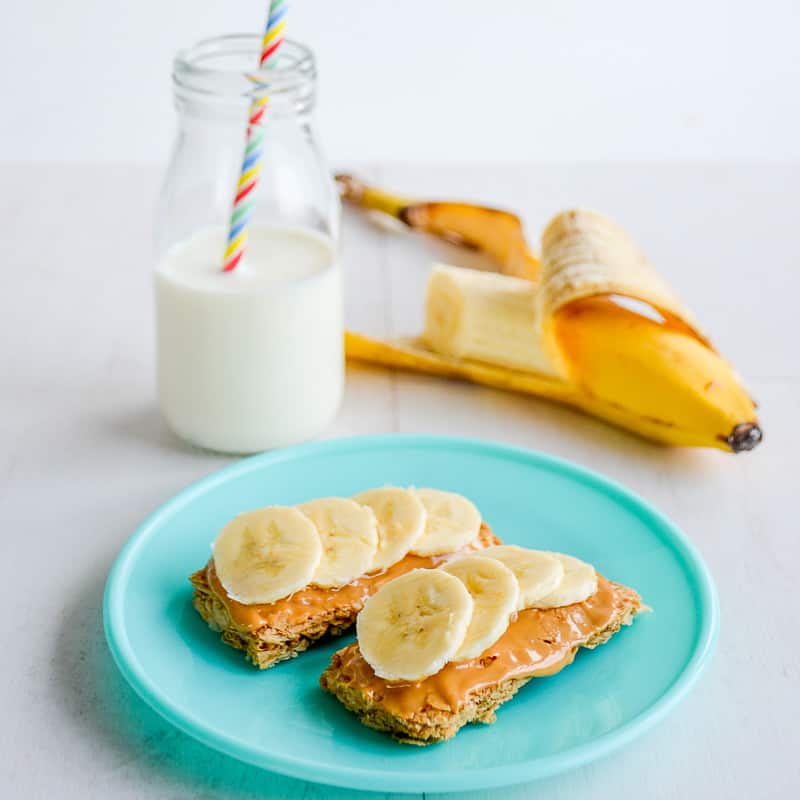 Ingredients
1 wheat biscuit

1 Tbsp Peanut Butter

Banana
Method
Slice the wheat biscuits in half to form 2 halves

Spread with peanut butter and top with sliced banana