Healthy Fruit Breakfast Smoothies For Kids
THIS POST MAY CONTAIN AFFILIATE LINKS.
We are a smoothie household, my kids are go, go, go, kids, particularly my eldest.
Sometimes getting them to sit long enough to have a full breakfast can be tough, so I love serving these Healthy Breakfast Smoothies they are fast to drink and packed full of wholesome nutrition.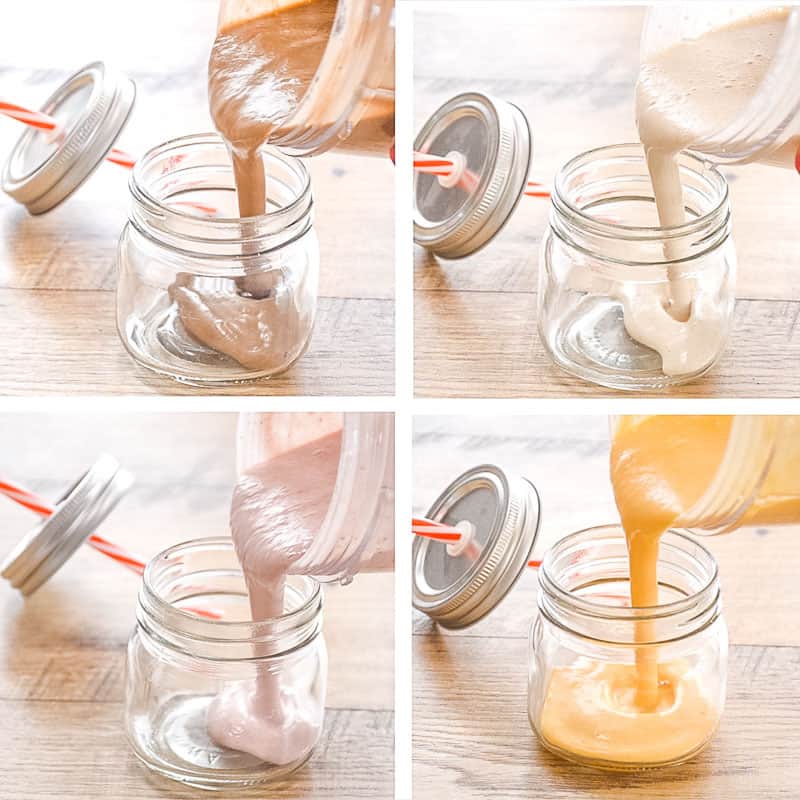 I like to make sure I include healthy fats and grains in my kids' smoothies as well as fruit. It keeps them fuller for longer and is just generally great for growing bodies.
The Macro range from Countdown ticks all the boxes for this, the range is healthy, wholesome and simple. Not to forget that a huge part of the range is on Price Lockdown at Countdown Supermarkets as well.
When it comes to the liquids used in these smoothies, you can totally mix and match the milk used to make the smoothies dairy free or to just to match your particular taste preferences.
These smoothies are all fruit based, if you are looking to add some veggies into your child's smoothie then don't forget my earlier post Fruit and Veggie Smoothies For Kids there are 4 smoothie ideas all of which sneak in some vegetables as well.
A big thank you needs to go to Countdown NZ and their Macro range for making this post possible. I hope you enjoy these 4 breakfast smoothie ideas for you and your kids!
Watch the video!
Maple Walnut Nice Cream Smoothie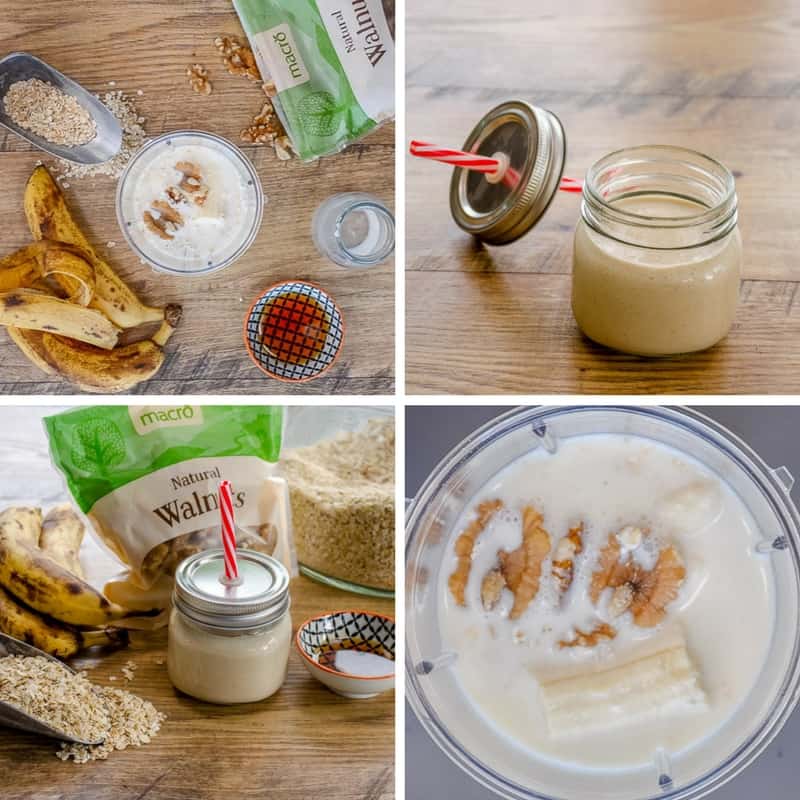 1 small banana frozen

¼ cup Macro walnuts

1 tablespoon maple syrup

¼ cup rolled oats

150 ml milk, soy milk, almond milk, rice milk or coconut milk
Chocolate Milk But Not Chocolate Milk Smoothie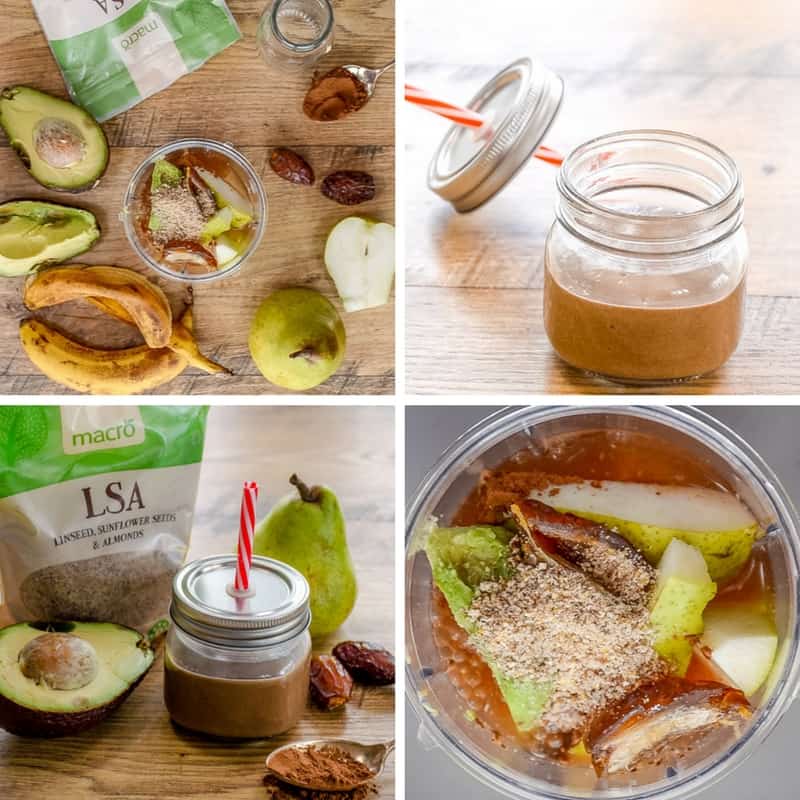 ½ ripe pear

1 small banana

⅙ ripe avocado

1 date

1 tablespoon Macro LSA

150 ml water
Orange Mango Sunrise Smoothie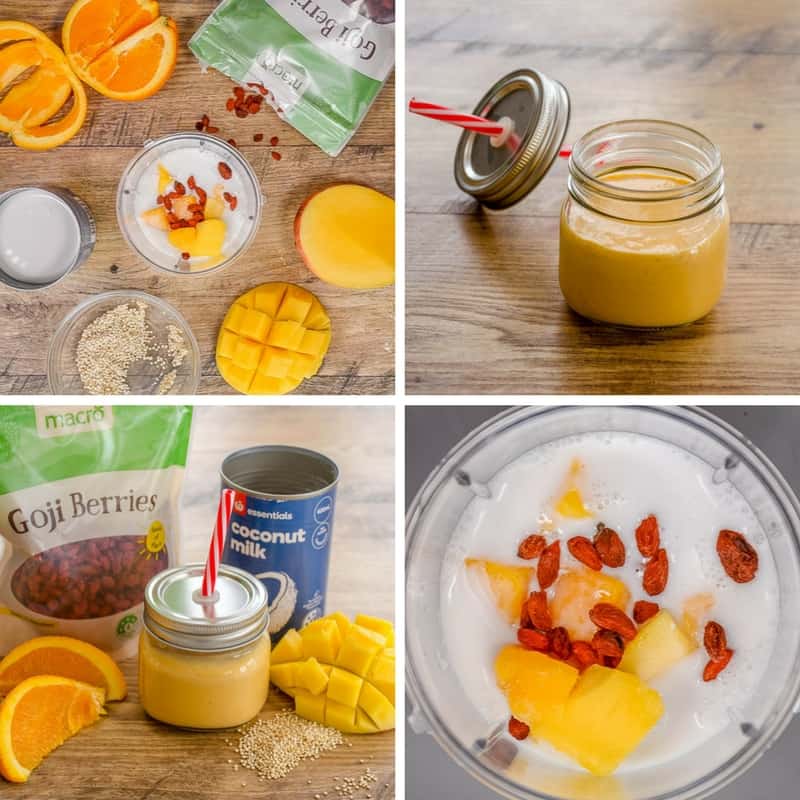 ½ orange, peeled

½ cup mango cubed (frozen)

1 tablespoon quinoa (soaked)

1 tablespoon Macro goji berries

150 ml coconut milk
My kids will drink this smoothie without additional sweetness, but it is on the tart side, if you don't find it as palatable add a little honey or maple syrup
Strawberry Banana Breakfast Smoothie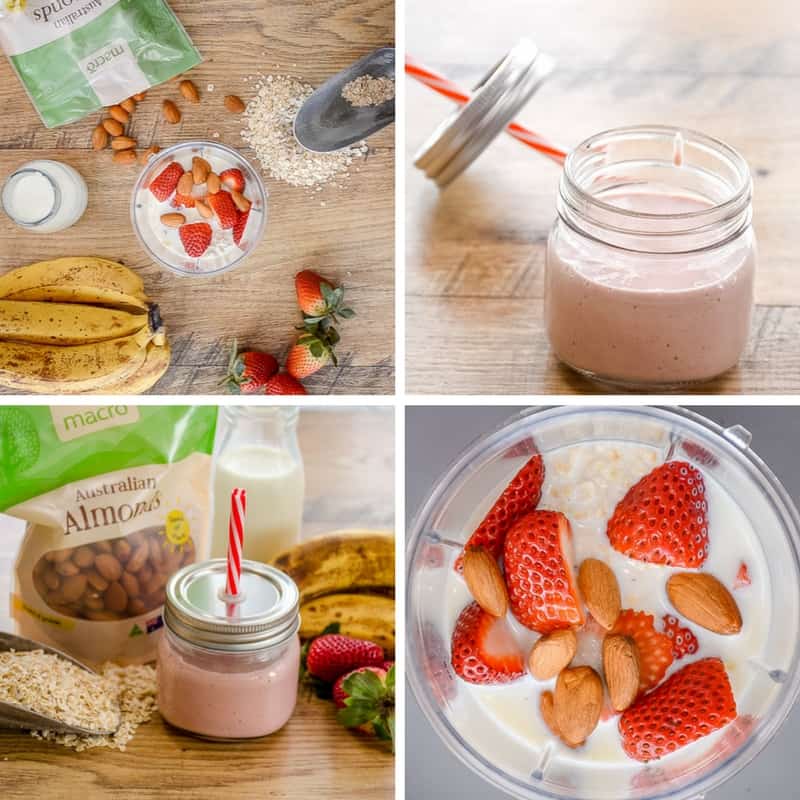 ½ cup strawberries

1 small banana

6x Macro natural almonds

¼ cup rolled oats

150 ml milk, soy milk, almond milk, rice milk or coconut milk
My kids will drink this smoothie without additional sweetness, but it is on the tart side, if you don't find it as palatable add a little honey or maple syrup