A quick post to share a super simple applesauce muffin recipe that is perfect for babies and toddlers.
Some of the most well known recipes on my blog are for muffins that are suitable for babies and baby led weaning.
I have had some feedback on these recipes that for some mums they either look a little like too much work, or they don't have an electric beater to make them
I'm a mum with 4 kiddos (lol) a mum currently in lockdown with 4 munchkins, so don't worry I get where you might be coming from on the "too much work front"
So I thought I would share an easier, simpler baby led weaning muffin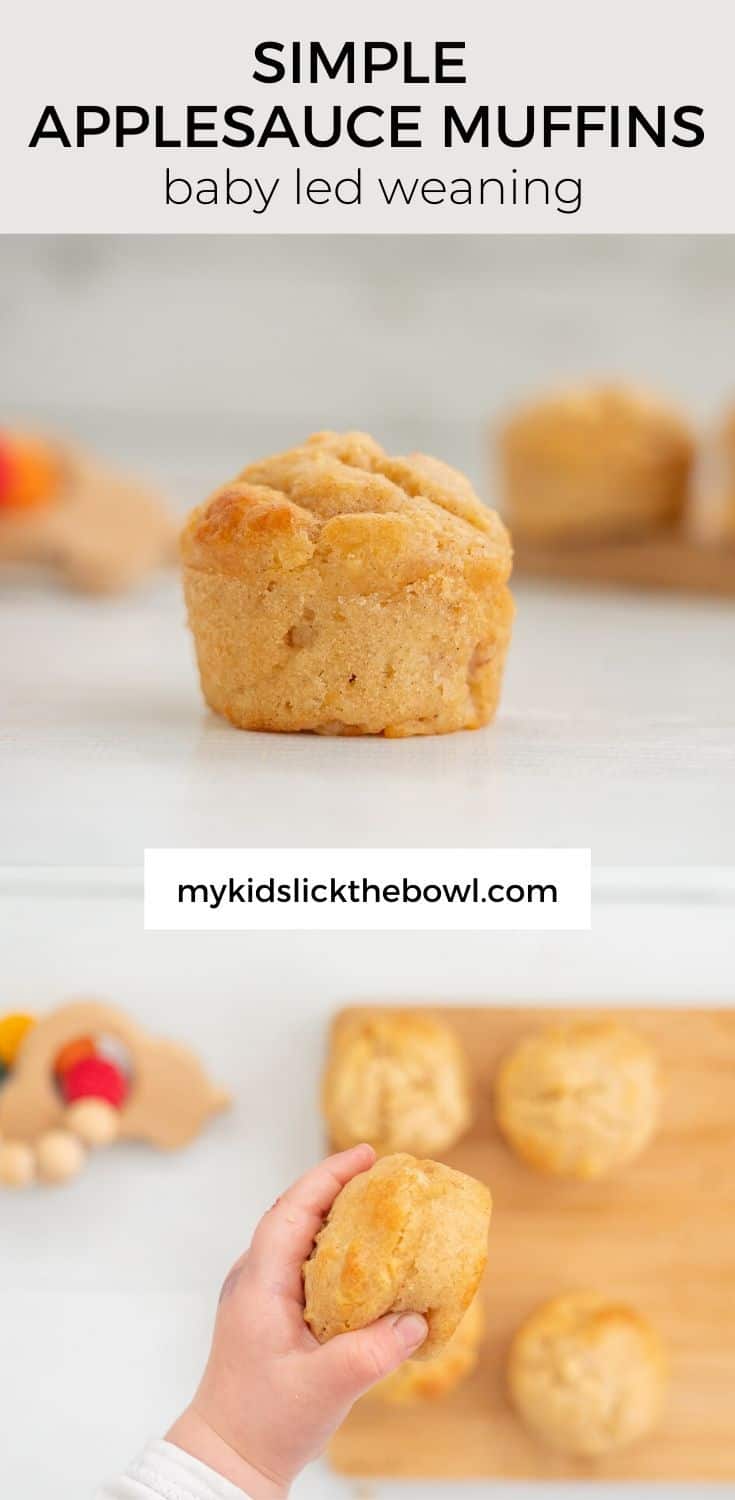 Muffins with applesauce
So that's what we have here, a one bowl, no beater required applesauce muffin recipe! There is no need to make your own fruit or veggie puree for this recipe either
Jarred applesauce is a great little convenience food, if you keep your eyes out for an unsweetened one, where the ingredients are literally just apples (Like this one from Countdown Supermarkets) then it can be a great little base for loads of recipes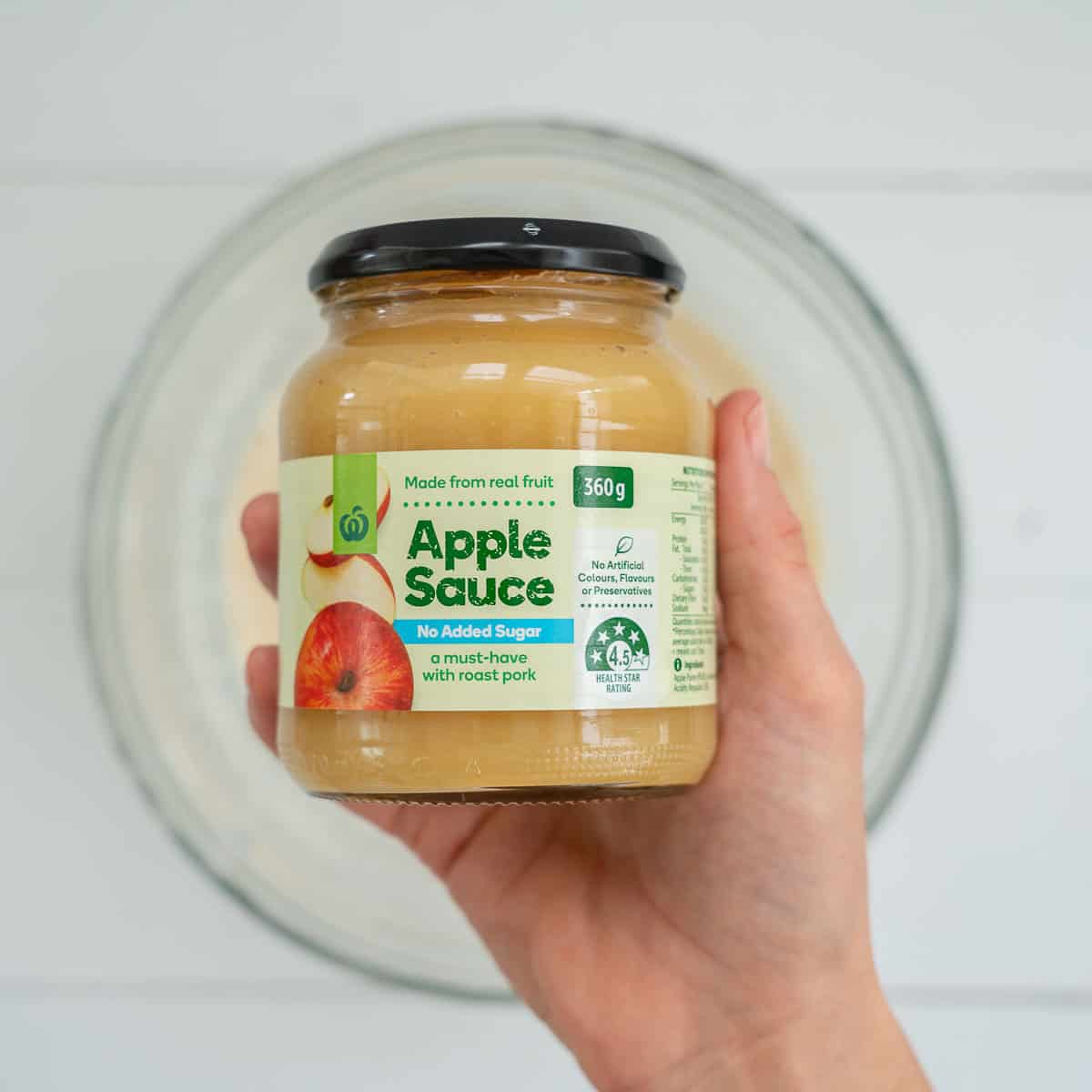 I am an ambassador for Countdown Supermarkets, this means they support my blog by gifting ingredients to help with recipe testing and creation.
Tips for making applesauce muffins
feel absolutely free to make your own homemade applesauce for this recipe. By applesauce, I am referring to essentially apple purée
If you are going to use store-bought applesauce, look for an unsweetened apple sauce. In the ingredients list, there should be no sugar
You can usually find applesauce/apple purée in either the sauce section of the supermarket or the baby food section, I find it is a lot cheaper to buy it from the sauce section and if you choose the right one it has the same ingredients as the baby food apple purée ie 99%-100% apples
Applesauce means this recipe can be egg-free (apple sauce is a great egg replacer)
Applesauce can also be used to replace oil in a recipe, I prefer my muffins with some oil as I find they are a little softer in texture and keep a little bit better, but in this recipe, you can up the applesauce a little as a substitute for the oil
Applesauce is never going to be as healthy as your child eating a fresh apple, as by creating the applesauce you have concentrated the fresh apples which means by volume applesauce is higher in sugar than a fresh apple. But I do find that it can be useful in baking and does reduce the quantity of other sweeteners or sugars required to make the muffin healthy.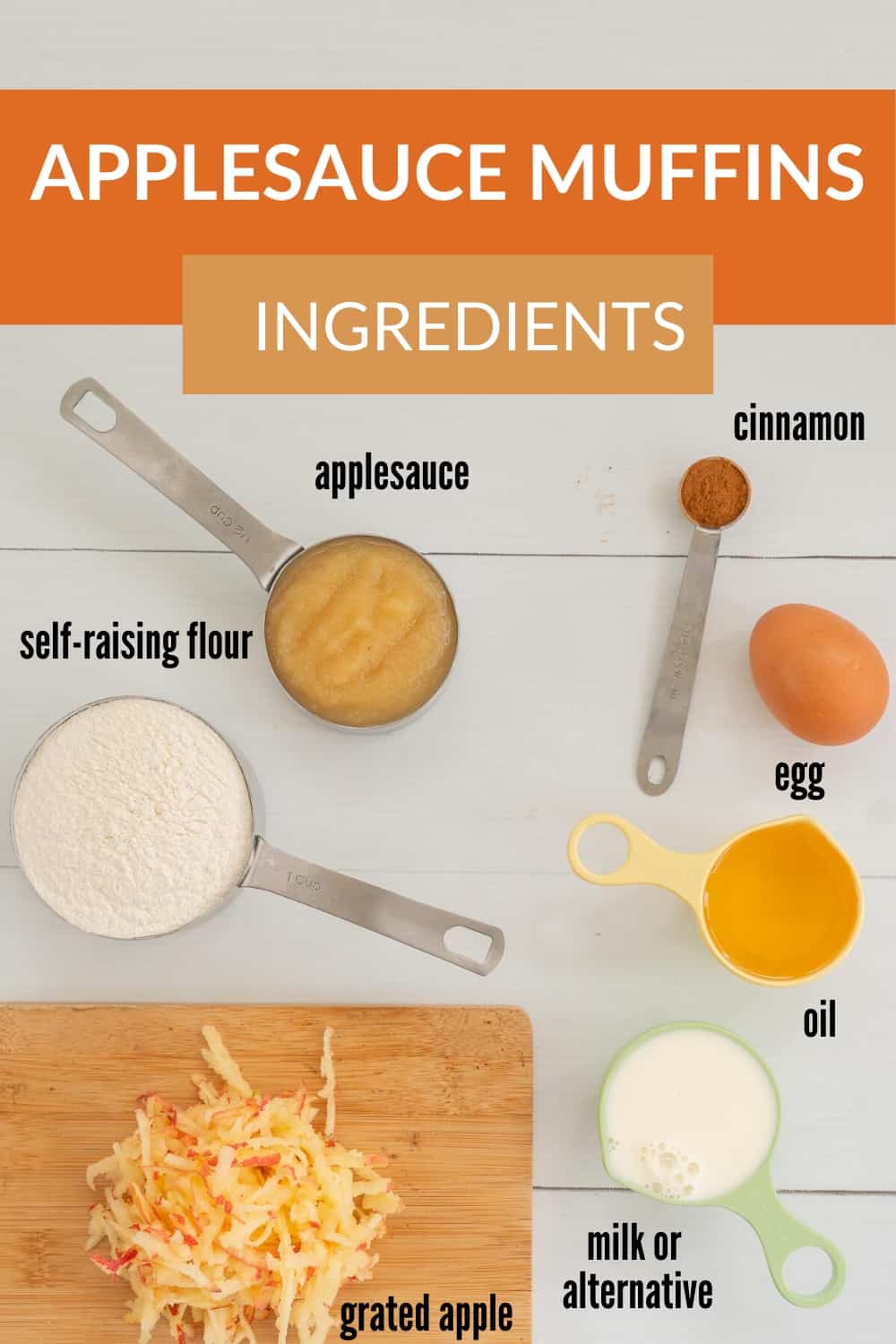 Other recipes with applesauce
I am quite a fan of using applesauce in my recipes, it tends to keep things moist, and my kids enjoy the flavour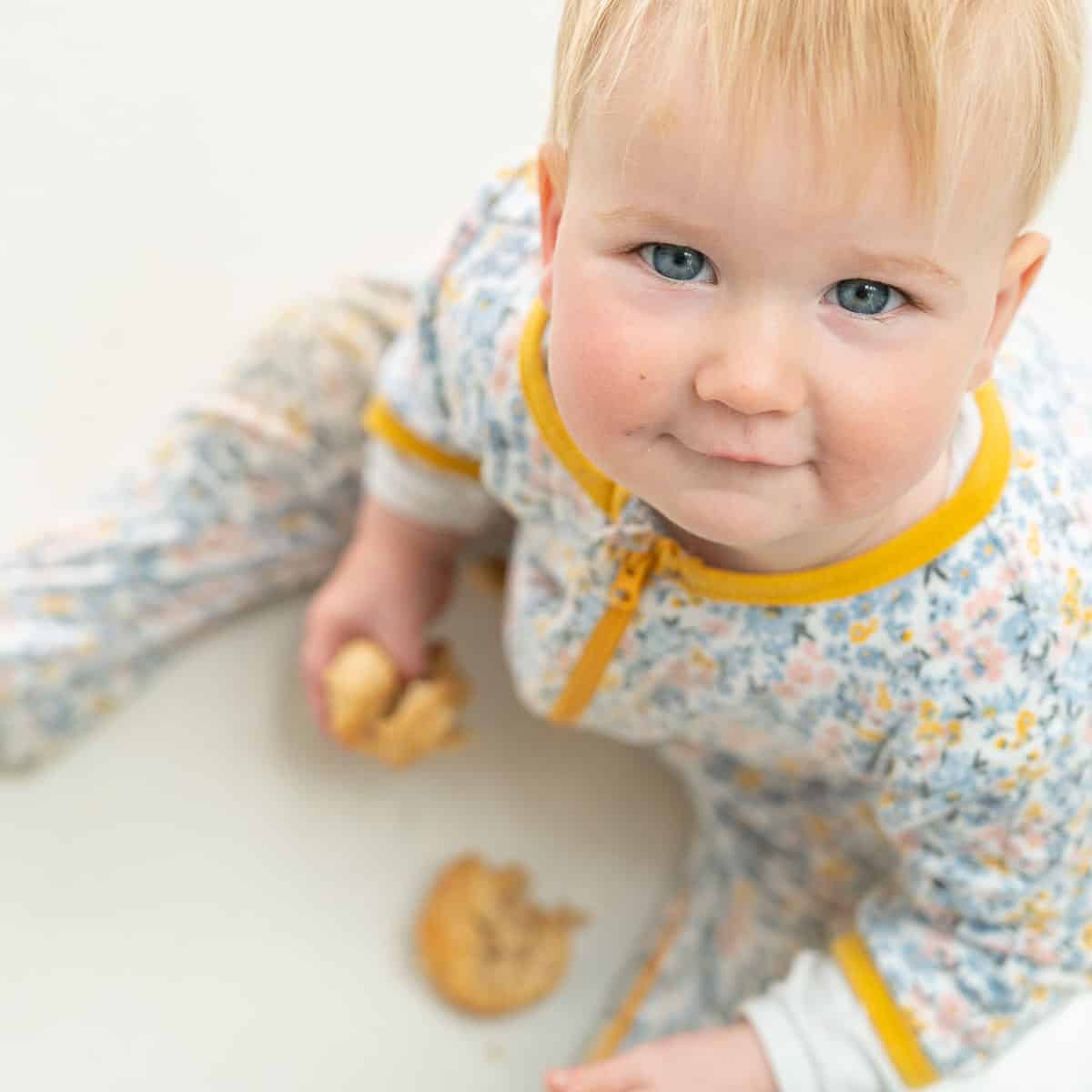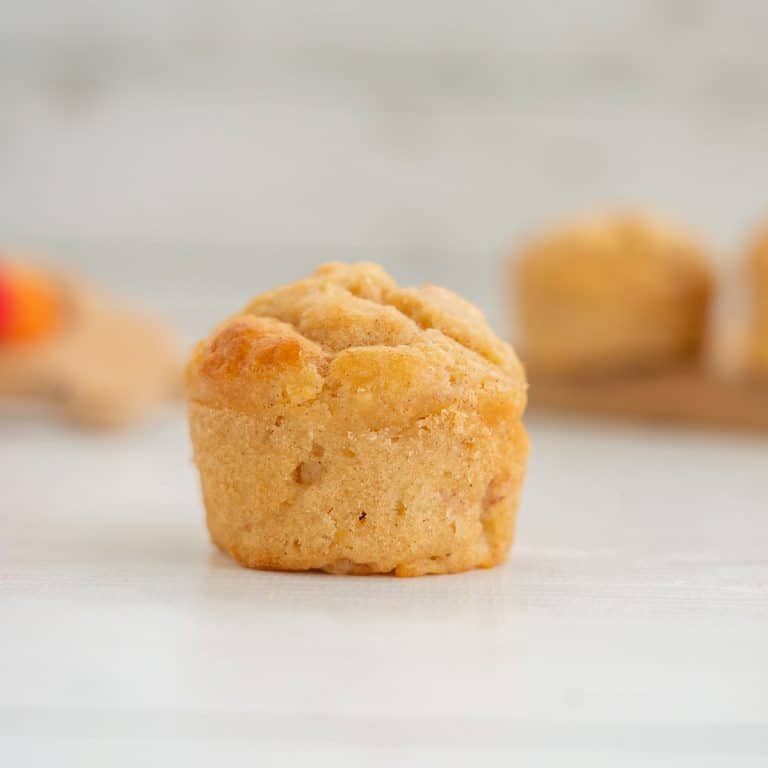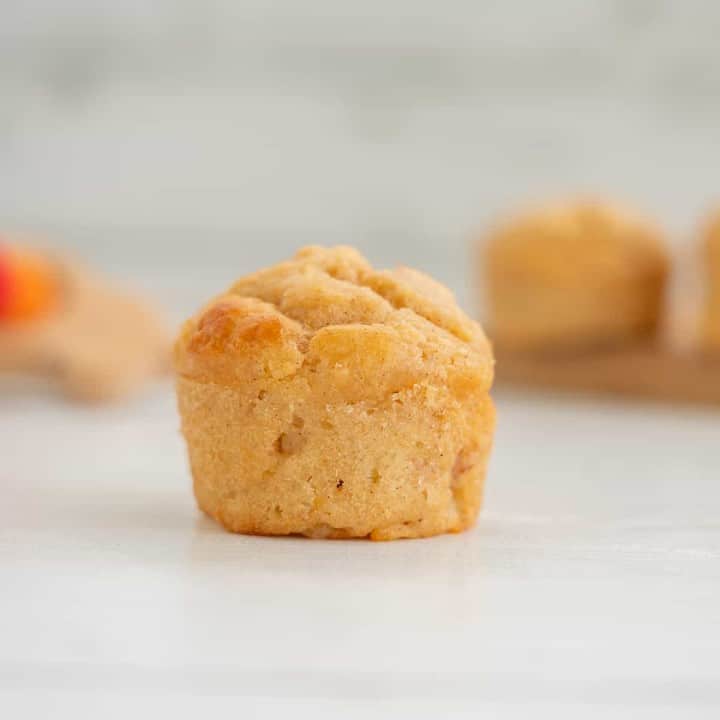 Applesauce Muffins
A super simple one bowl, no mixer applesauce muffin that is perfect for baby led weaning and toddlers
Ingredients
½ cup apple sauce
1 egg
⅓ cup milk
¼ cup oil
1 tsp cinnamon
1 cup self-raising flour
1 apple (grated)
Instructions
Preheat the oven to 180 degrees celsius
In a medium bowl whisk together the apple sauce, egg, milk, oil and cinnamon
Stir in the flour, mix lightly with a wooden spoon until just combined
Gently stir through the grated apple
Portion into a mini muffin tin (I get 16 mini muffins from this recipe) I use a silicone muffin tray
Bake for approximately 15 minutes
Allow to cool in the tin until cool enough to handle, remove from the tin and cool on a rack
Store in an airtight container for three days, or freeze for up to 3 months
Notes
I use an unsweetened applesauce
I use a mild olive oil or coconut oil
Nutrition Information:
Yield:

16
Serving Size:

1
Amount Per Serving:
Calories:

77
Total Fat:

4g
Saturated Fat:

0g
Trans Fat:

0g
Unsaturated Fat:

3g
Cholesterol:

12mg
Sodium:

101mg
Carbohydrates:

9g
Fiber:

1g
Sugar:

2g
Protein:

1g
Please know this nutrition analysis is based on the ingredients only, this recipe has not been sent to a laboratory for independent testing