Red White and Blue Party Platter
THIS POST MAY CONTAIN AFFILIATE LINKS.
Ha ha, I am laughing at myself. I am laughing at myself because here I am again with a Red White and Blue post, around a week out from the Fourth of July. You may be thinking why is this funny? Well it's a little funny because I am not an American, I am a New Zealander, so I don't celebrate the Fourth of July. But I do love food, so any reason to make a new post is fine by me. Hence this red white and blue platter, a part platter, a lazy party platter. Really really easy for those of us without the time or inclination to make something too out there.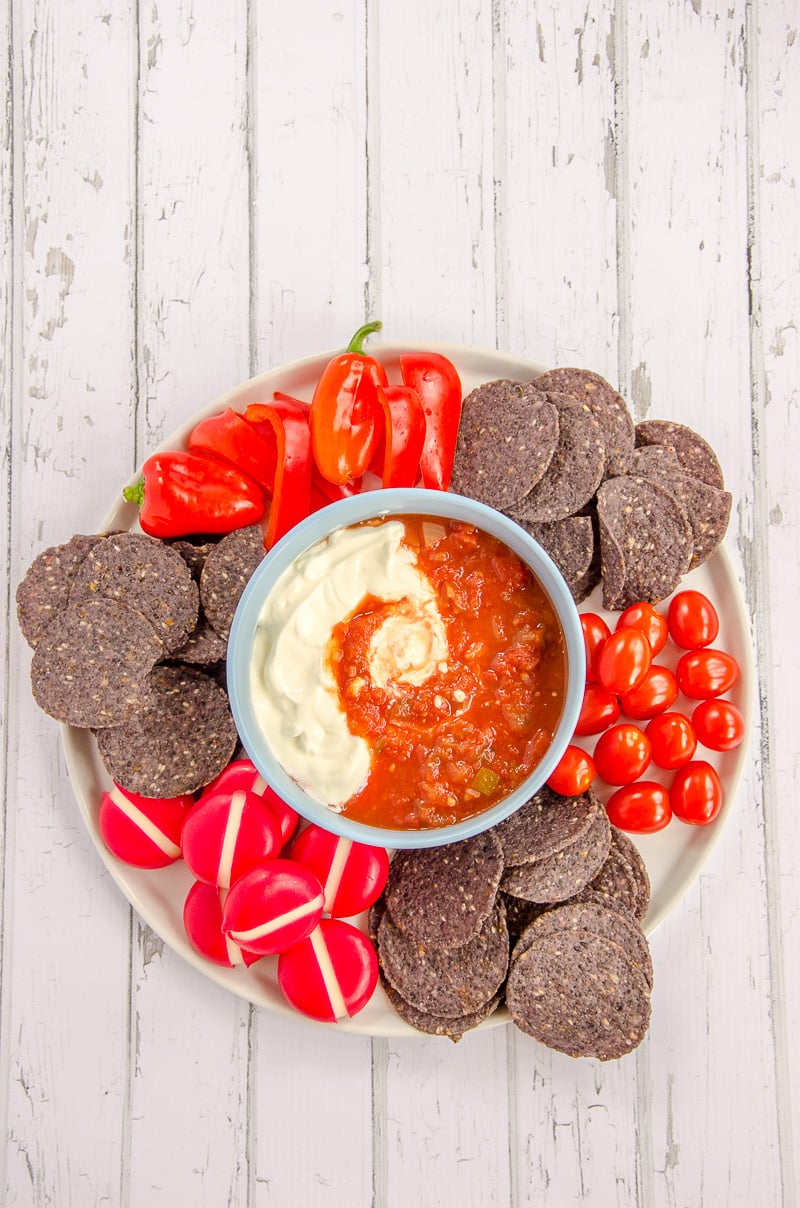 This is my second red white and blue post for 2017. My first Red White and Blue Fun Fruit Cones is perhaps a little more gorgeous, perhaps has a little more wow factor, but this platter was liked by my kids as well. They are suckers for babybel cheeses!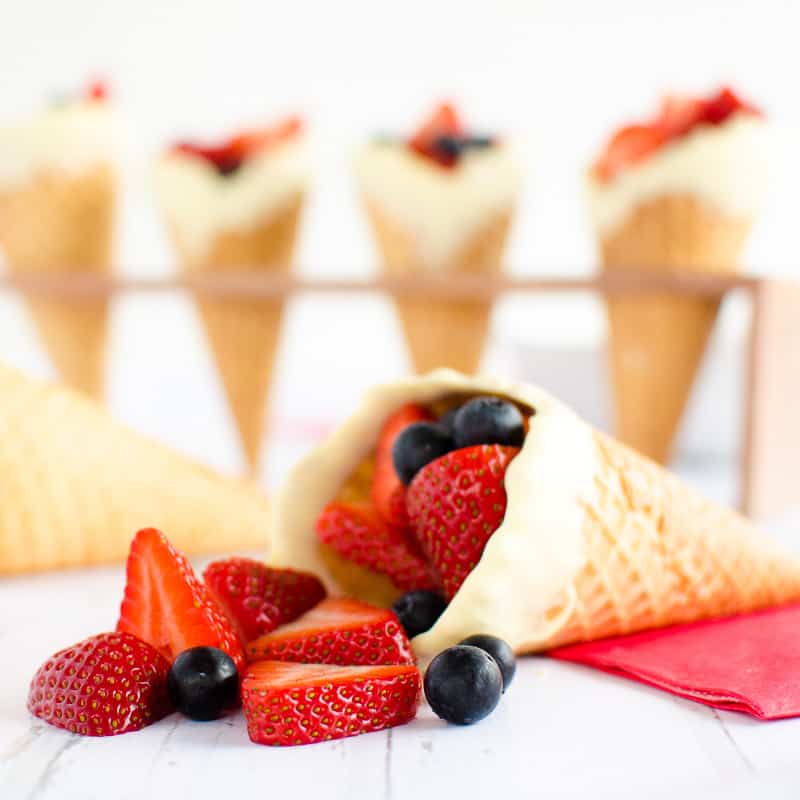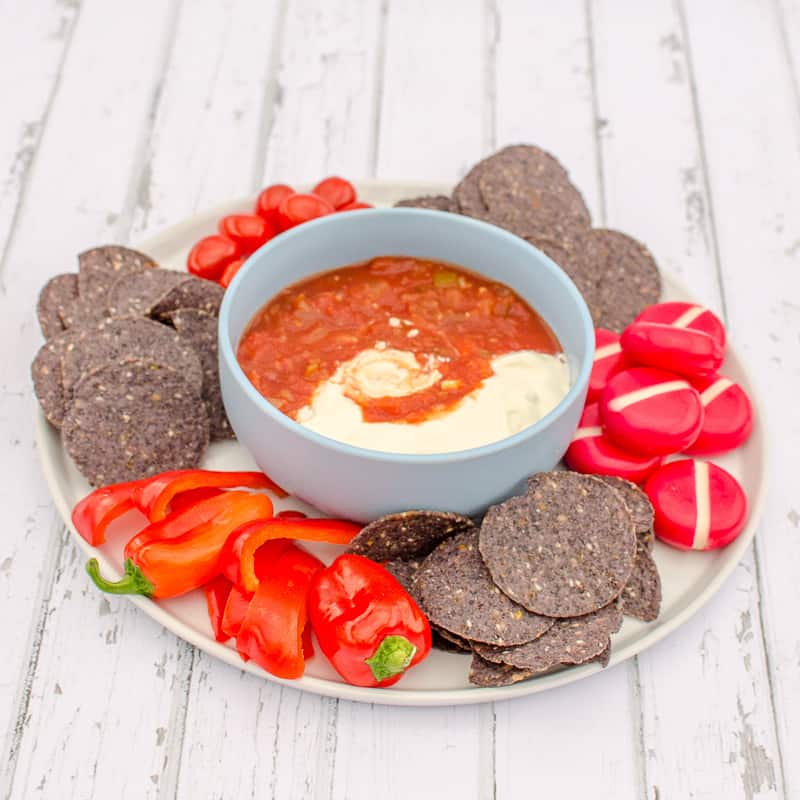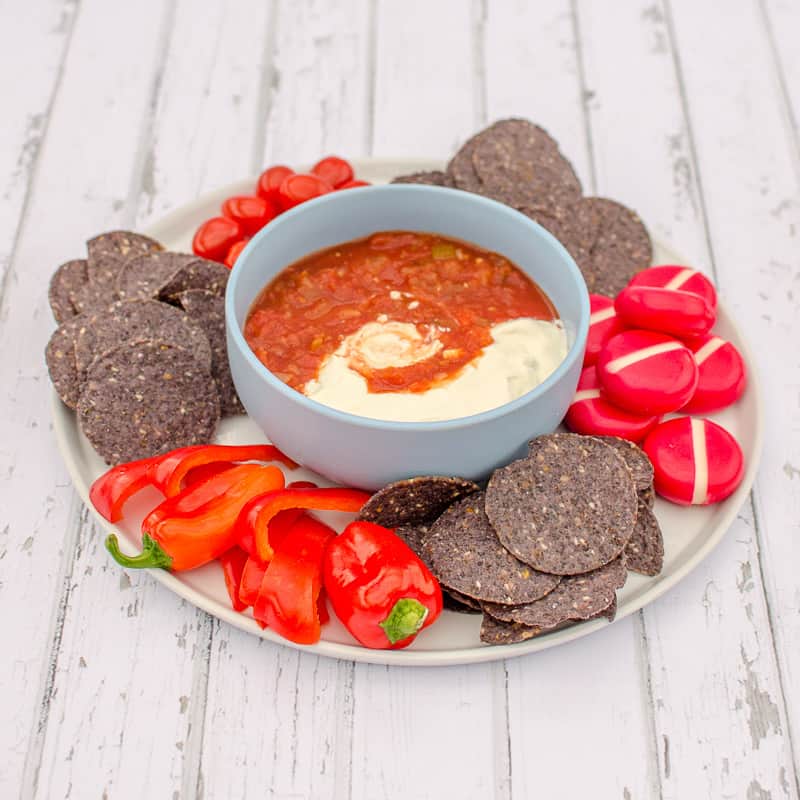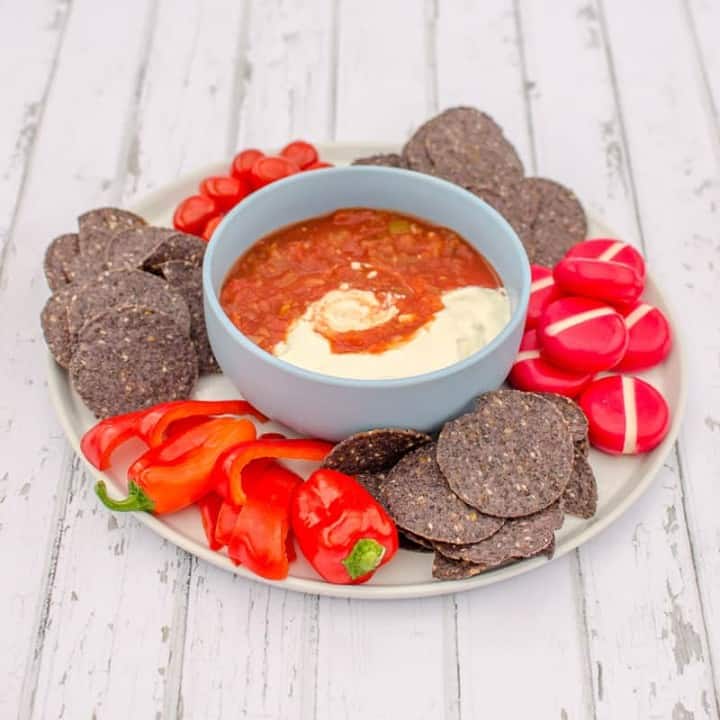 Red White and Blue Party Platter
Ingredients
1 pack blue corn chips
10 babybel cheese
250g cherry tomatoes
2 red capsicum/bell peppers
250g sour cream
250g salsa
Instructions
Rinse the vegetables
Slice the capsicums
remove the outer wrapping of the babybel cheese, pull the tab on the wax to remove a strip around the center of the cheese
Arrange everything on a platter
In the center of the platter place a dip bowl
Place the sour cream on one side of the bowl, and the salsa on the other
Use the end of a spoon to swirl the two together