Red White and Blue Fun Fruit Cones
THIS POST MAY CONTAIN AFFILIATE LINKS.
Hello and welcome to my red white and blue fun fruit cones post. I am actually feeling a little bit funny about it. The reason is although I am from a country with a red white and blue flag, and I am patriotic. I am not American. I am from New Zealand. New Zealand is a great country (of course I am a little biassed) in the Southern Hemisphere. It is small, has a population of around 4 million and is certainly worth a visit.
I am from the fourth largest city and you will laugh at this, the fourth largest city has a total population of 120,000 people. But Tauranga is where I call home now.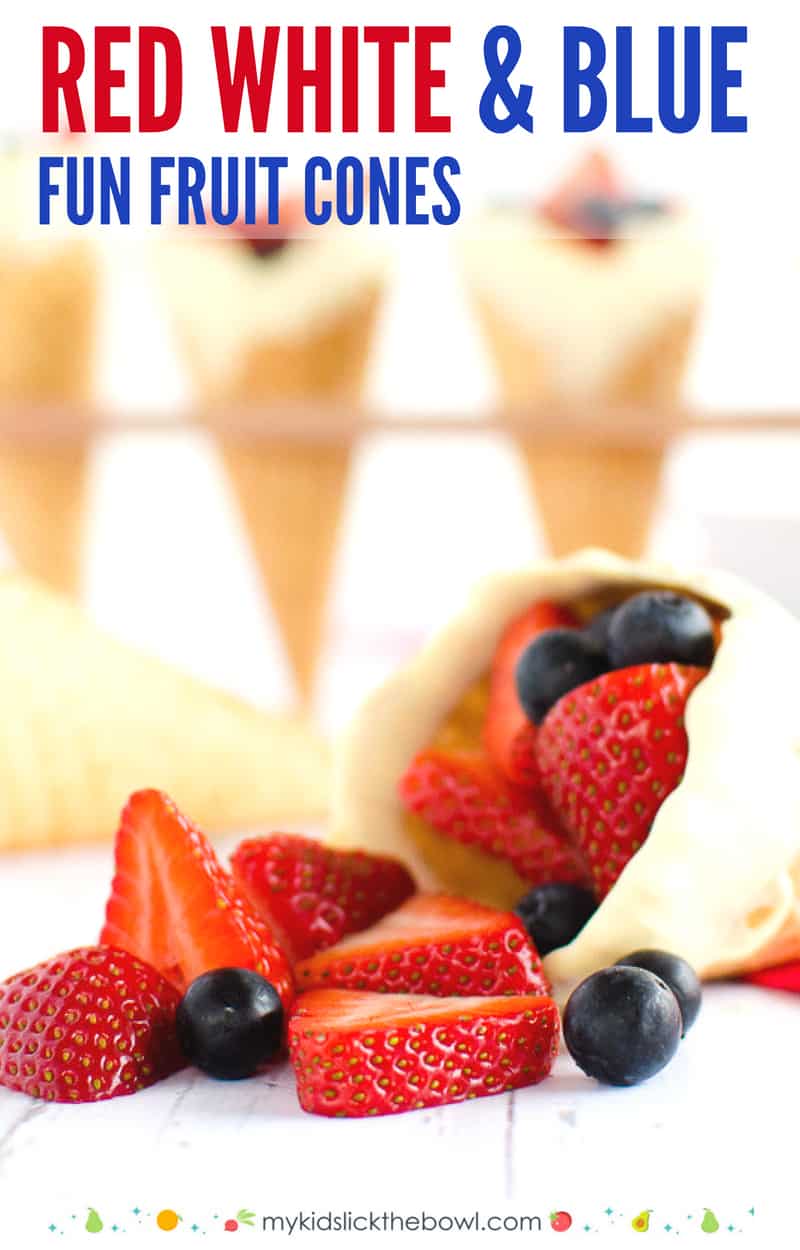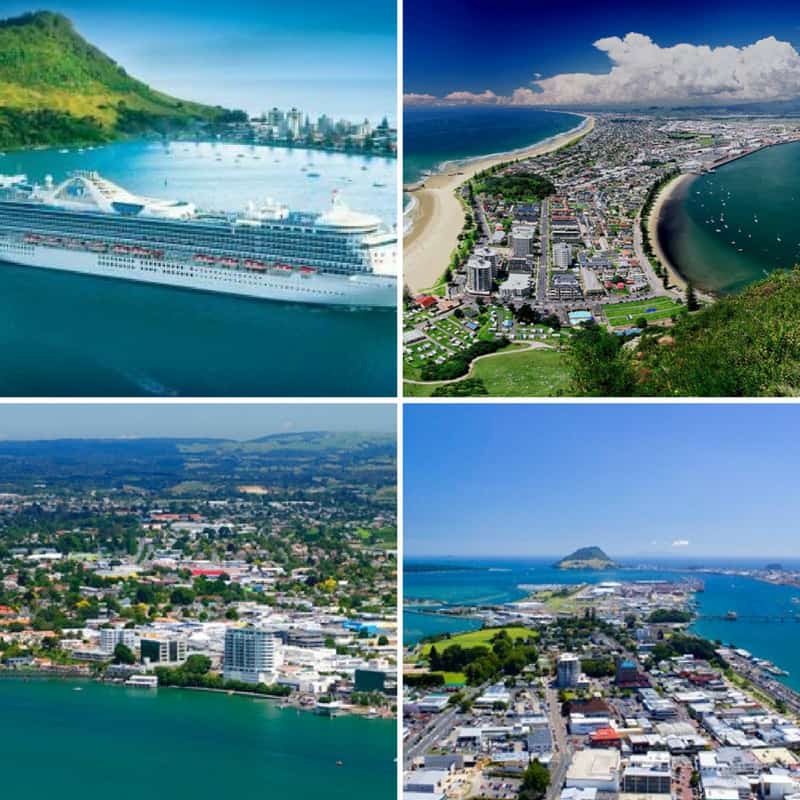 Why a Red White and Blue Post?
So you might then ask if I am not American and I am not going to be celebrating the Fourth of July, why would I have made a red white and blue recipe? The answer, of course, is popularity. I am hoping this simple but fun idea, which was inspired by the glorious chocolate dipped fruit cones by Ciara of My Fussy Eater. So here's hoping these cute red white and blue fun fruit cones inspire some fun healthier food ideas on the Fourth of July. My husband made the gorgeous little ice cream cone rack for me. He made it from a piece of driftwood we found.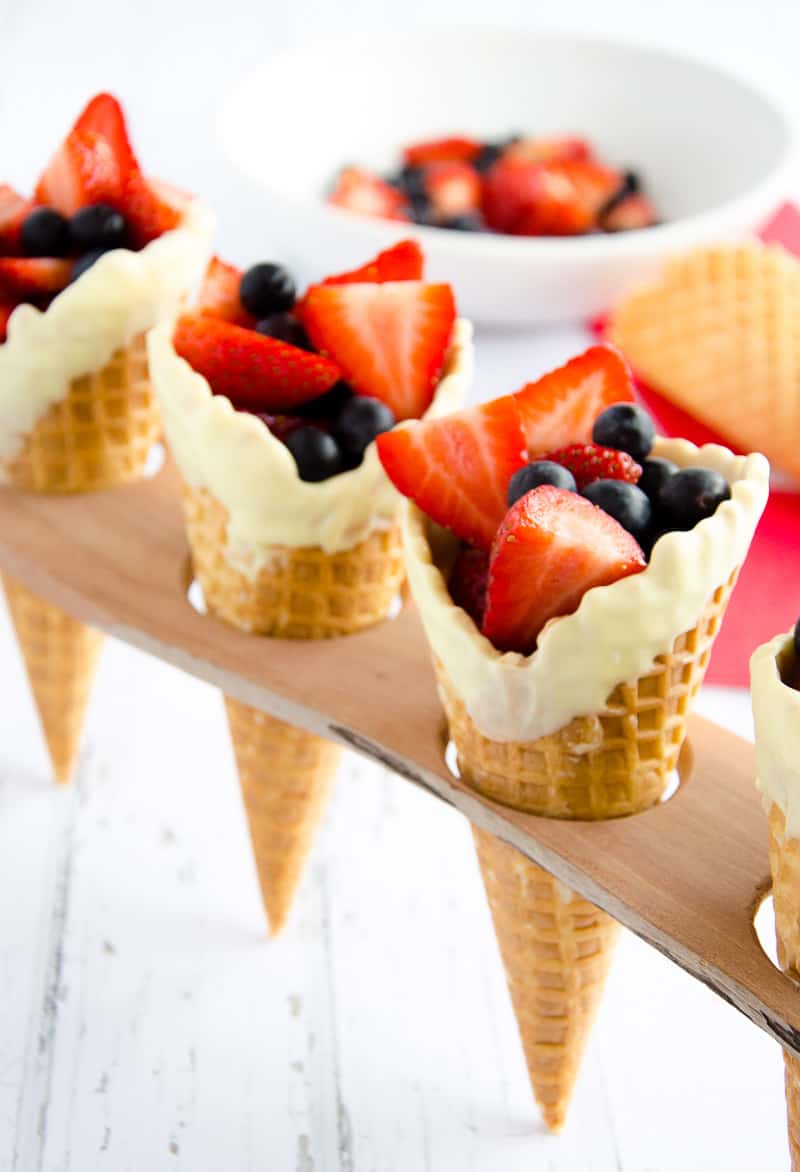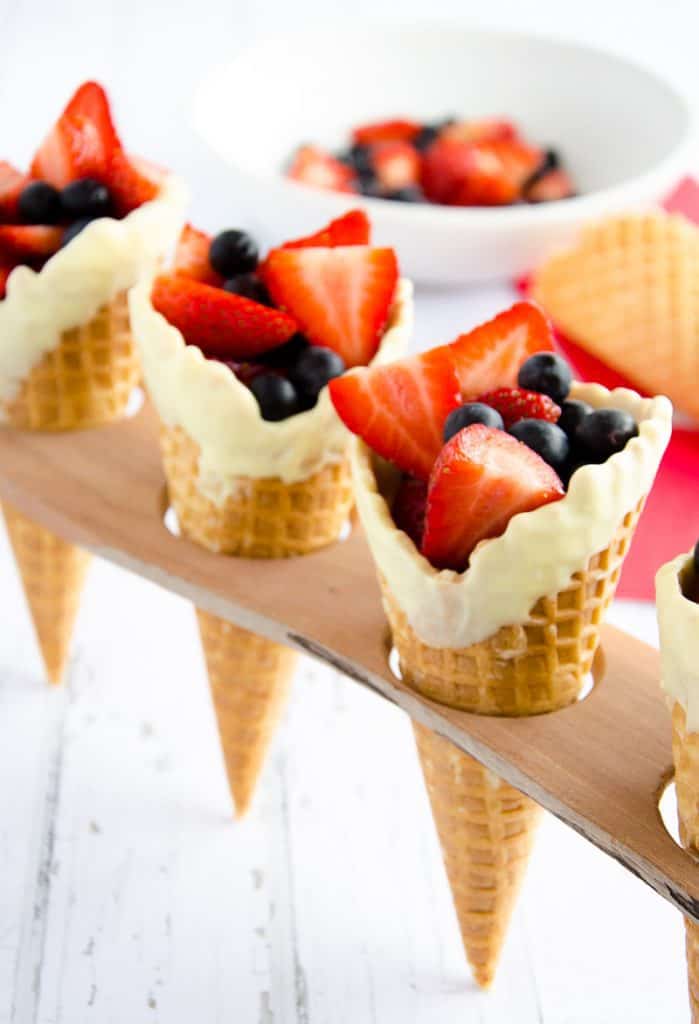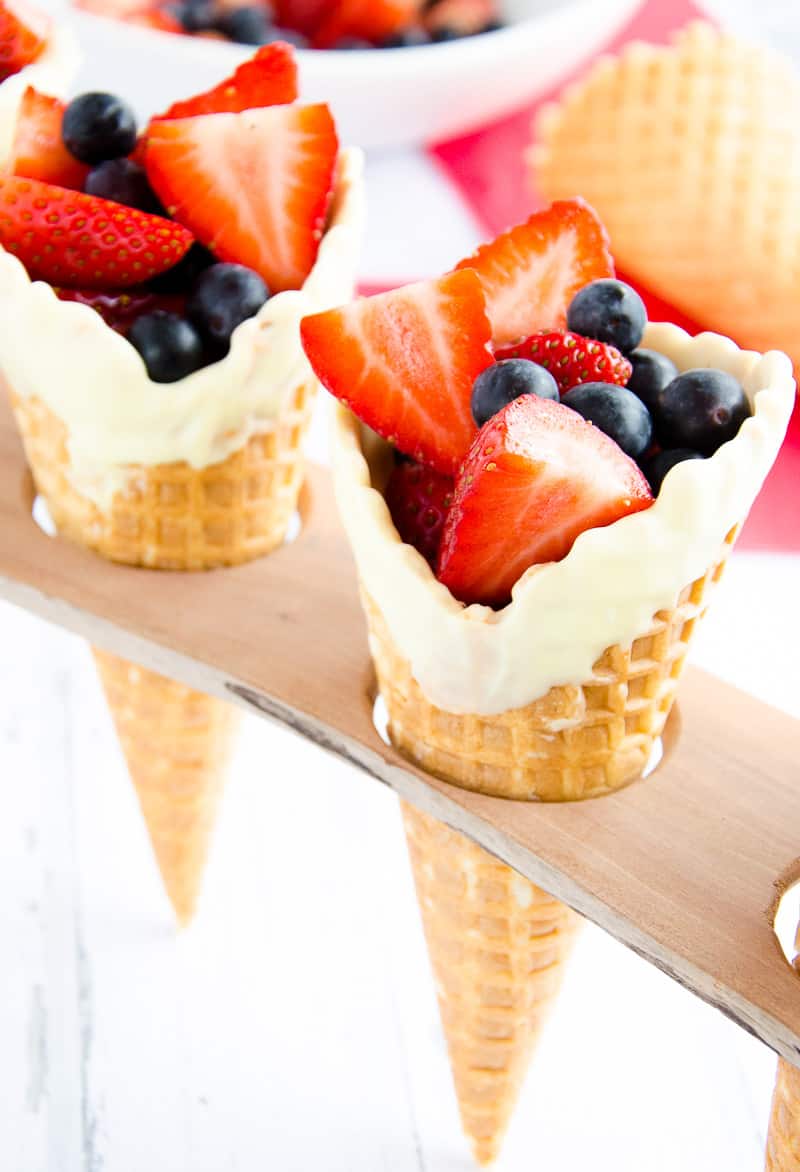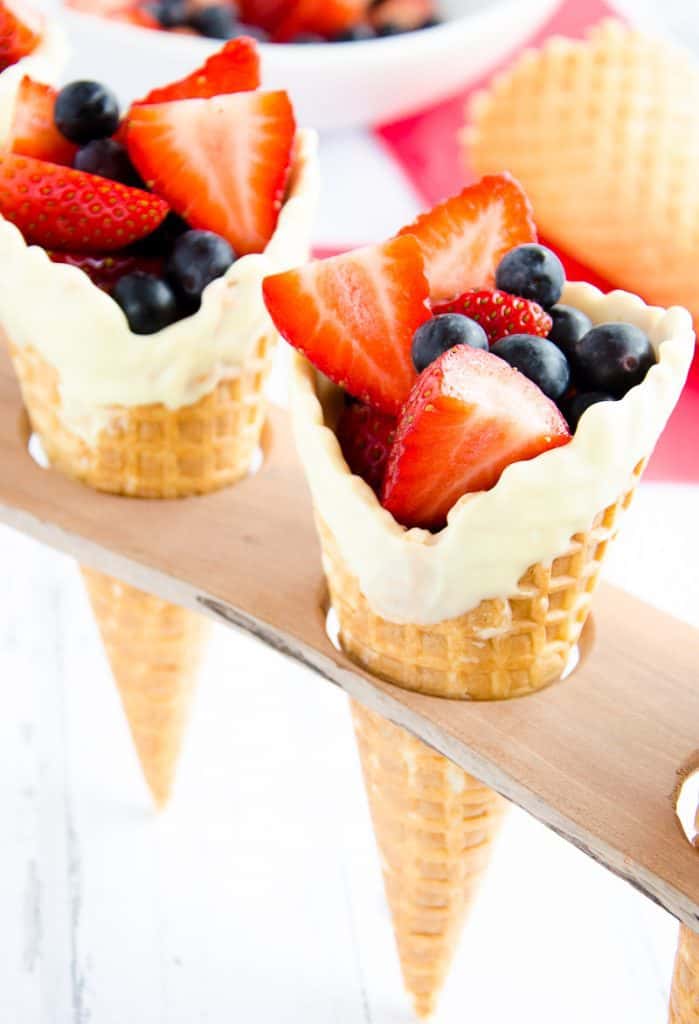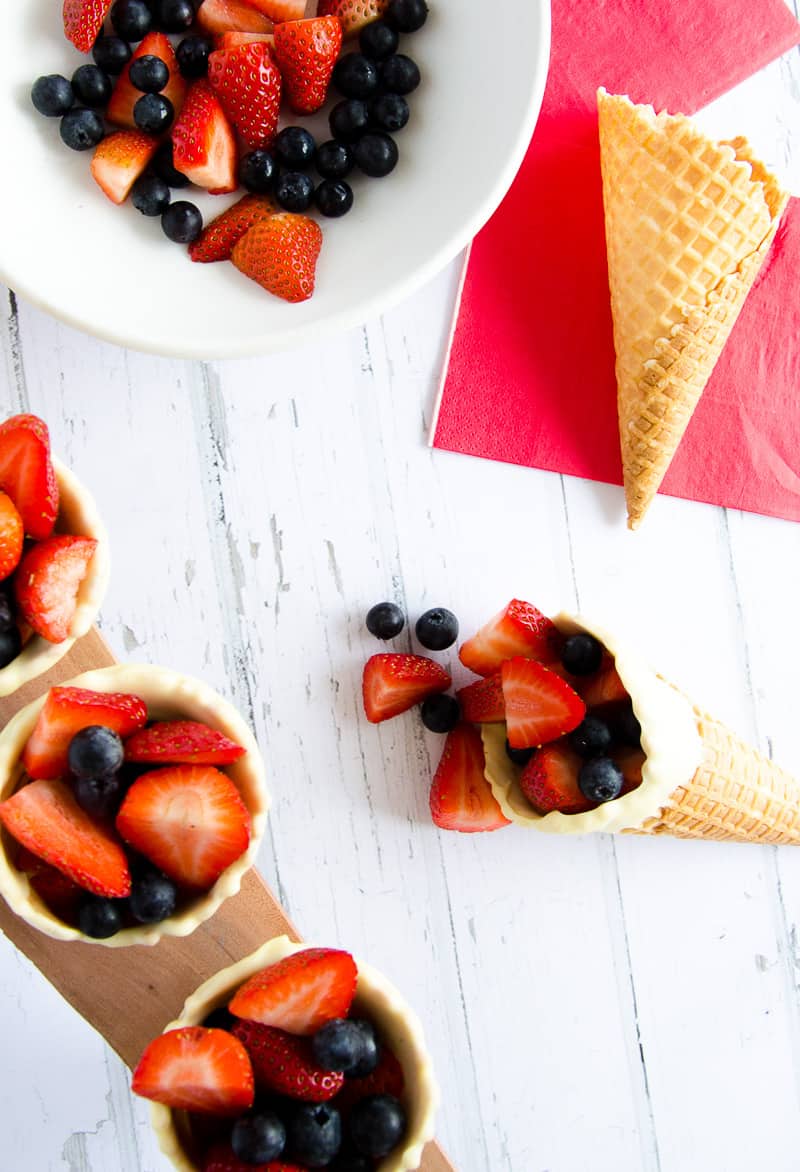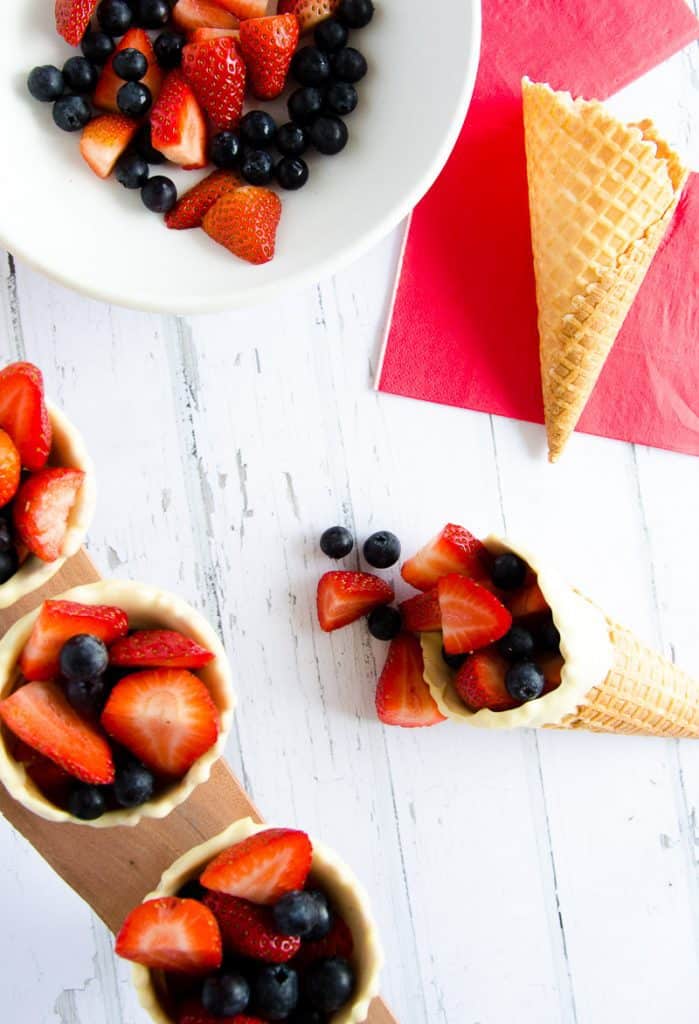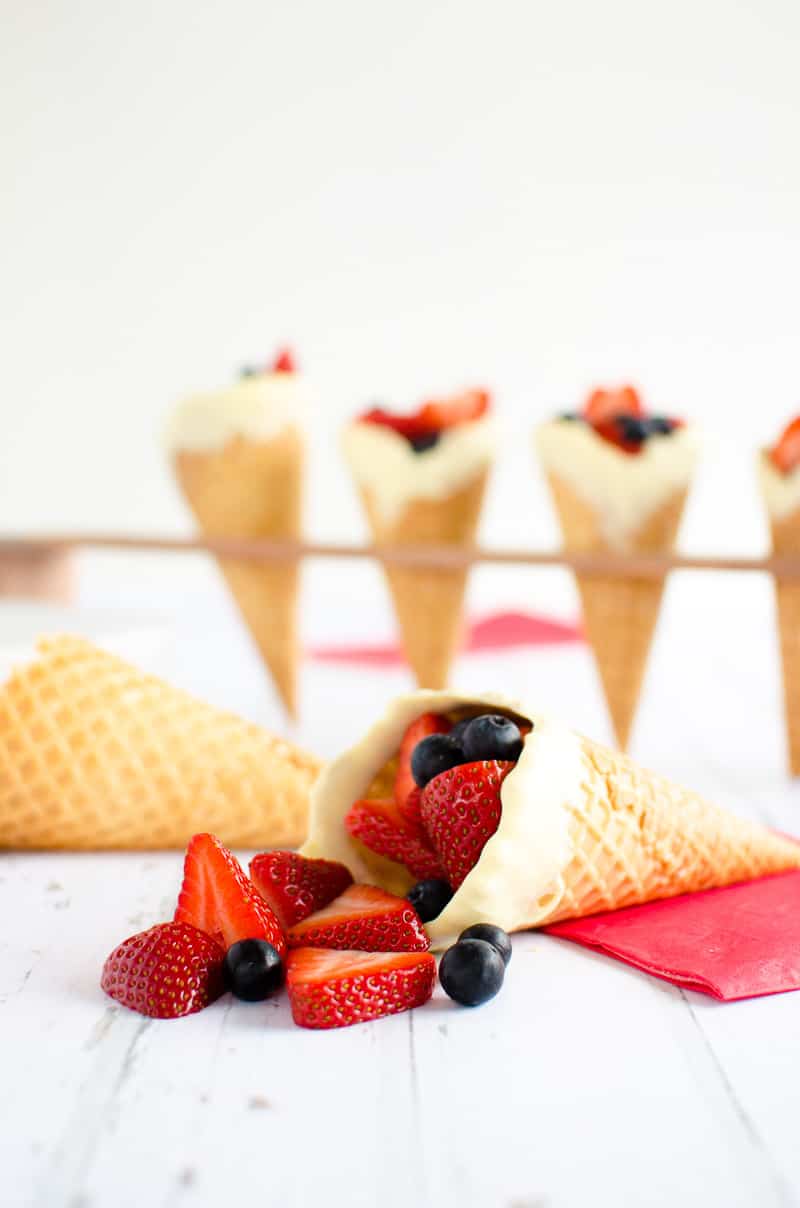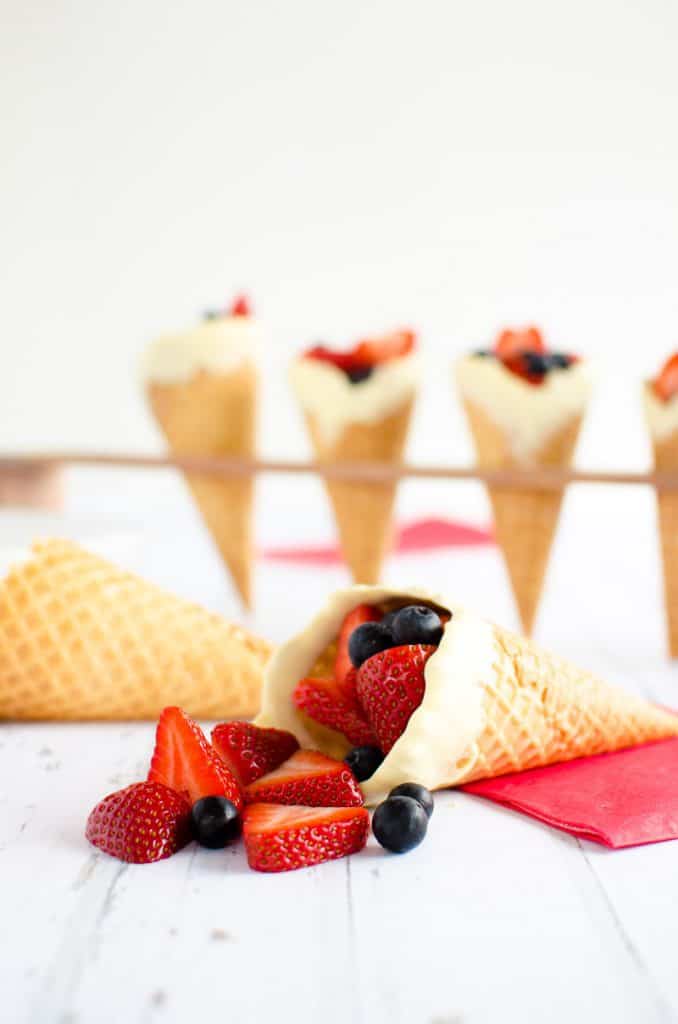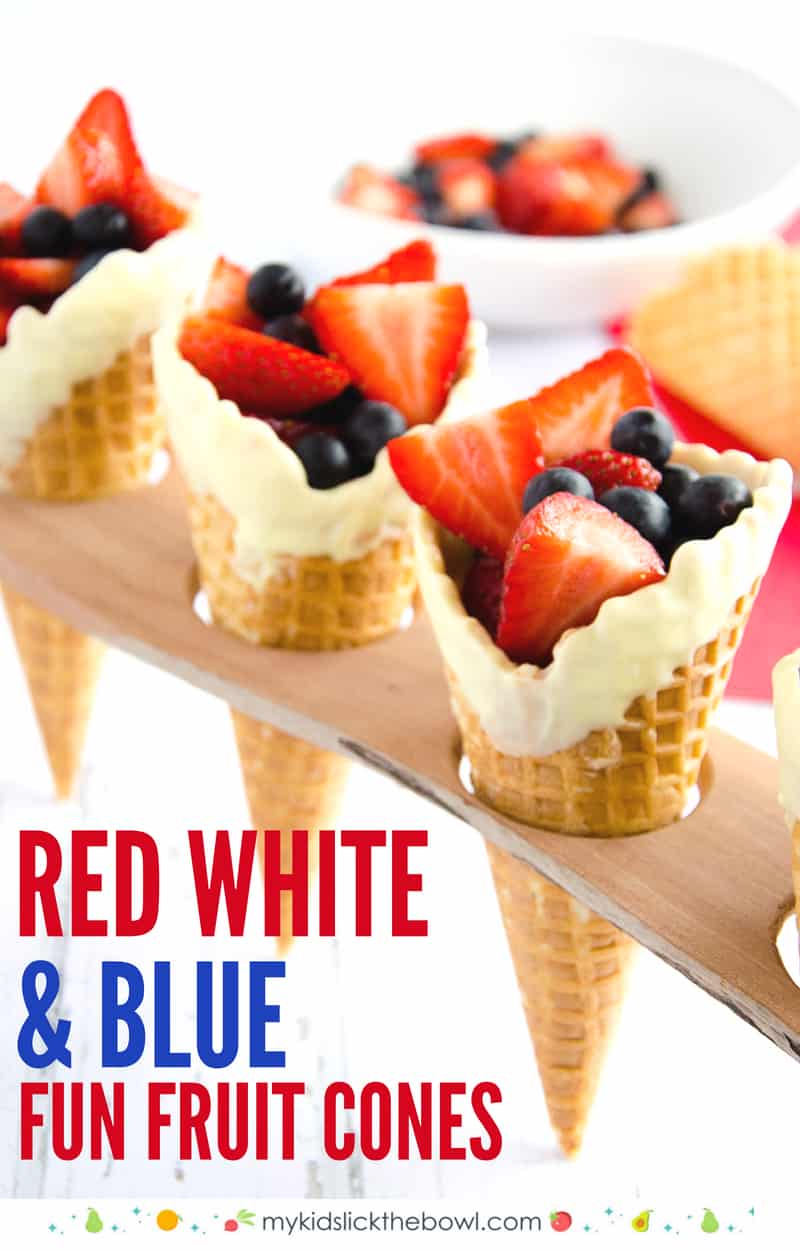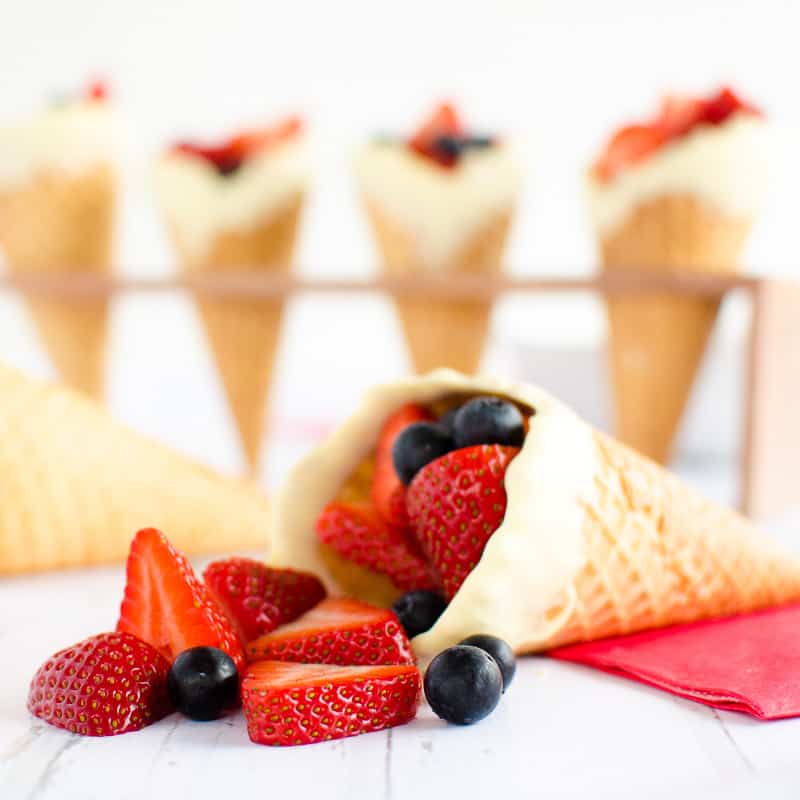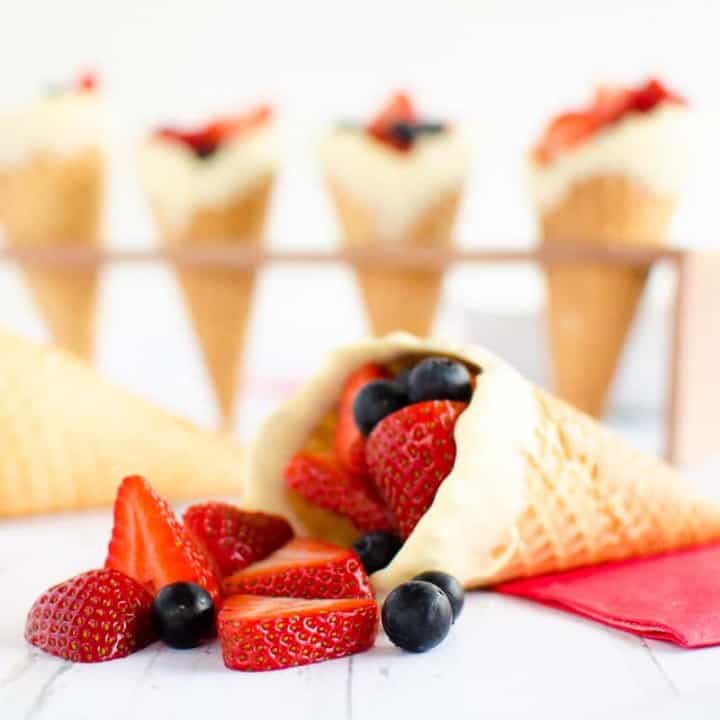 Red White & Blue Fun Fruit Cones
Ingredients
6 waffle cones
120-200g white chocolate melts
500g strawberries
120g blueberries
1 banana
Instructions
Melt the white chocolate as per the instructions on the bag, for me I did this using a double boiler. ie a bowl sitting on top of simmering water
Dip the tops of the cones in the melted chocolate You will only use a small amount of chocolate but I found I needed to melt around 120-200g to have enough depth to dip
Refrigerate the cones so that the chocolate hardens
Slice a banana and pop the in the bottom of the cone (I did this as I was a little light on strawberries, however, you do not need to do this, you could fill the entire cone with berries)
Rince the berries
Slice the strawberries and mix with the blueberries
Fill the cones
Serve (You will not want the berries to sit for too long in the cones as they will make them soggy over time)