Um, this is incredible! and that's pretty much all I have to say, a ten-minute pizza from start to finish. A five-minute gluten free chickpea pizza base that my kiddos gobble up!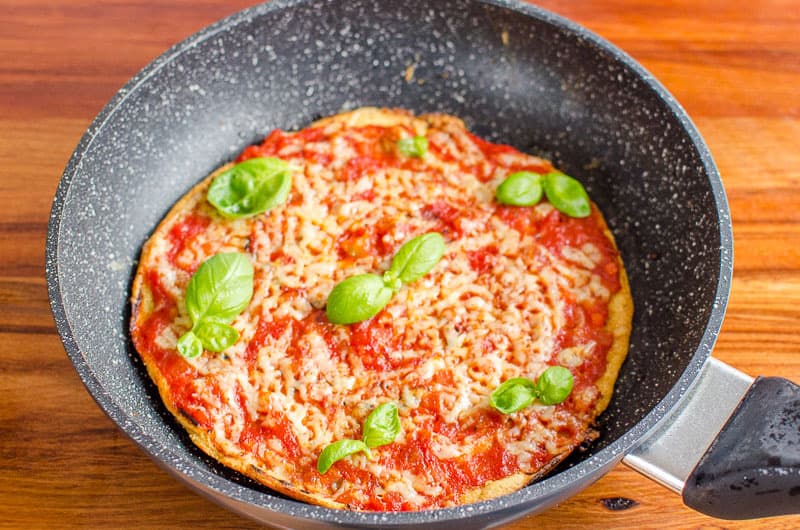 It appears I have been living under a rock, I had not come across chickpea pizza bases until I stumbled upon it on Instagram. The lovely Kayla of BabyMangi posted about it. I thought it seemed too good to be true. I did a little research and it is totally a thing, a thing I have managed to not come across before in the 36 years of my life.
But now that I know this five-minute gluten free chickpea pizza base is loved by my kids, it is now entrenched in my life. It is so fast to make my kiddos have been having it for a post kindy snack, it's also a great lazy Friday night dinner!
It turns out chickpea pizza bases are actually originally an Italian thing, an Italian street food called Socca. The original has a few more ingredients. I 've stripped it back to the basics, i.e. the easiest way I could make it, with the fewest ingredients that my kids would still eat!
Hope you enjoy it!
This gluten-free pizza base is part of my allergy-friendly recipe collection, these recipes are free from the top 8 food allergens: Dairy, wheat, egg, soy, peanut, tree nuts, fish & crustaceans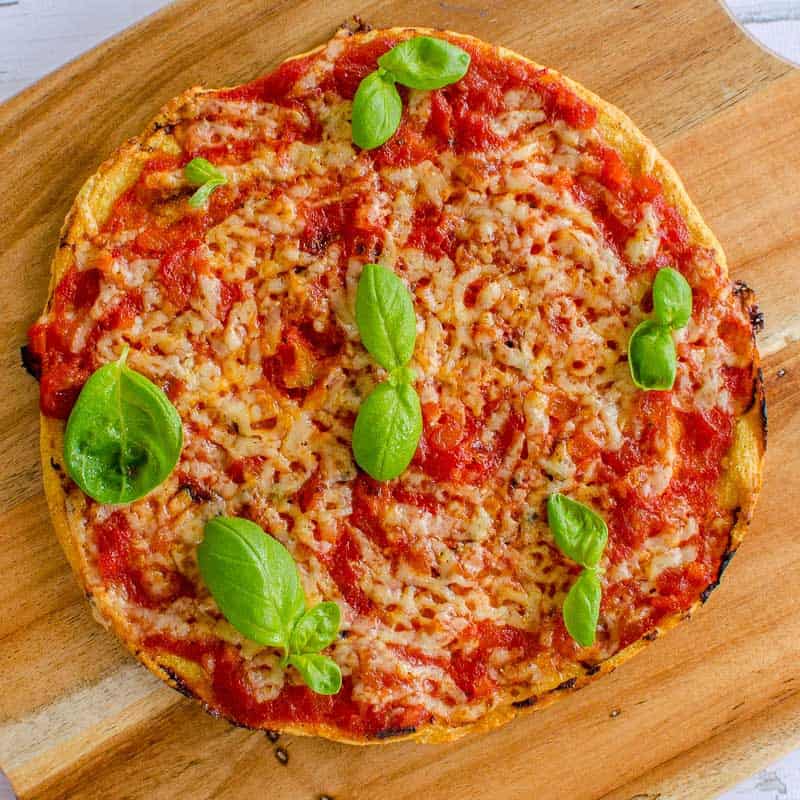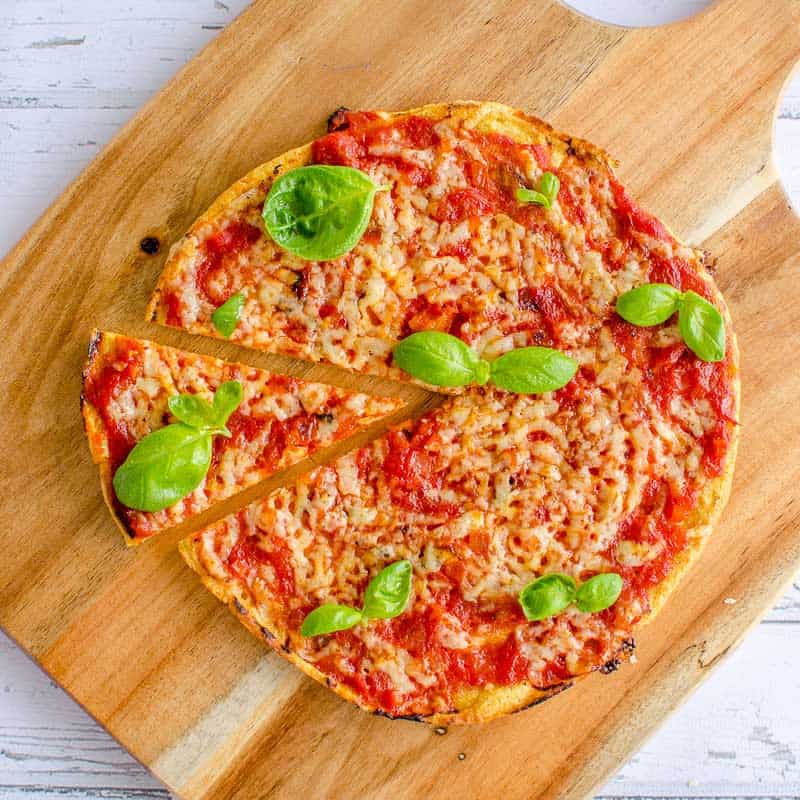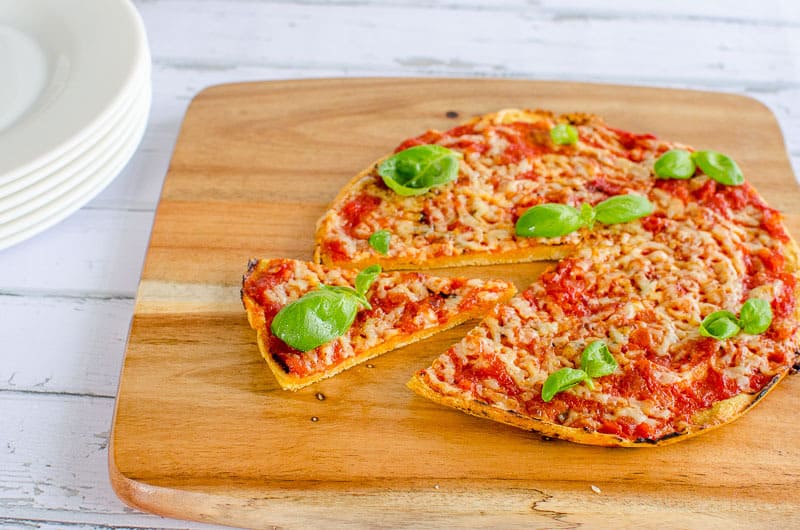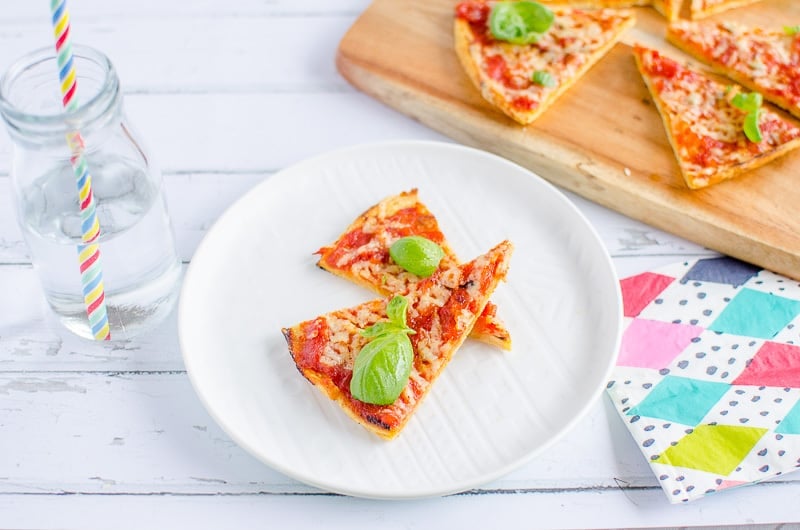 Check out the video for this 5-minute pizza crust recipe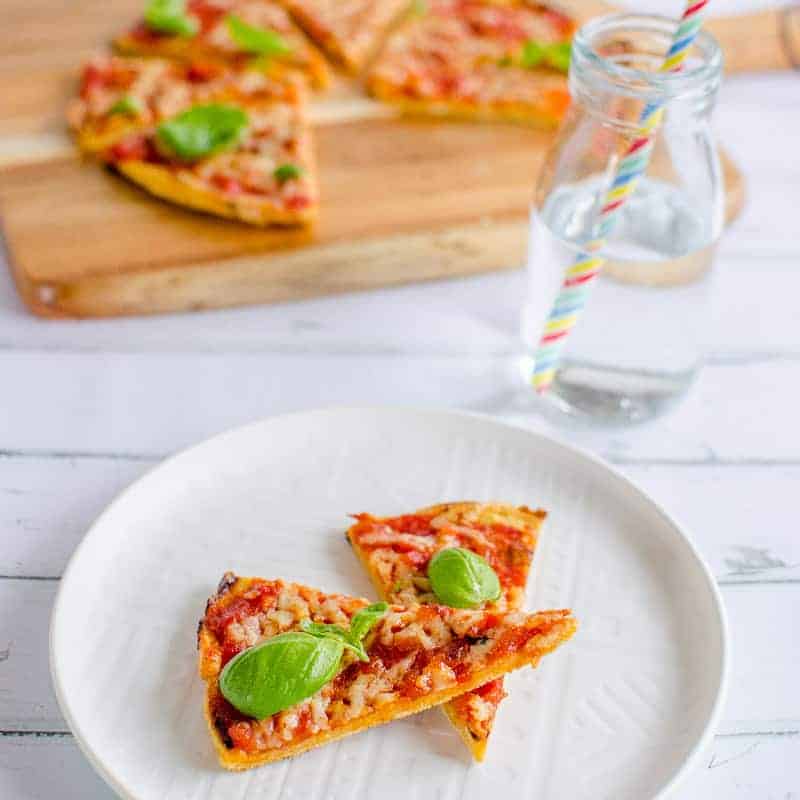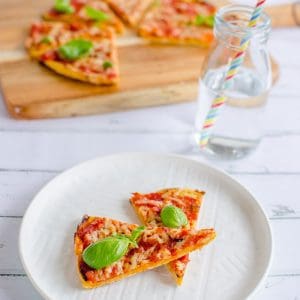 Print
Five Minute Gluten Free Chickpea Pizza Base
Yield 1 Pizza
Ingredients
1 Cup chickpea flour
2/3 Cup water
Salt
1.5 tsp olive oil
3 Tbsp no added sugar tomato Pasta sauce
30g grated cheese
Instructions
Watch the quick recipe video before you get started, scroll up a little to find it
Check the notes at the bottom of the recipe for little bits of extra info and help
Heat oven to 220 degrees Celsius, 430 Fahrenheit
Heat non-stick frypan to medium/hot
Whisk chickpea flour, water and salt together
Grease fry pan with a spray of oil, or lightly coat with butter
Pour batter into fry pan, swirl fry pan to spread evenly over the base of the pan, or use a spatula to spread it
Cook for approximately 2 mins, flip like a pancake, and cook for a further 2mins, voila base is done
Leave the pizza base in the fry pan, for a basic topping, drizzle with a little olive oil
Spread with tomato pasta sauce
Top with the grated cheese
Bake in hot oven 4-5 mins or until cheese golden 
Serve
Notes
You can totally get adventurous with the toppings
If you are serving to a kiddo under one, skip the salt, actually skip the salt if your family finds it palatable enough without it, I find it is better with a little.
Courses Lunch