Savoury Muffins - Wholemeal Pea & Ham
THIS POST MAY CONTAIN AFFILIATE LINKS.
More Peas Please!! These Savoury Muffins with Pea and Ham are packed with Peas.
There are times when I'm approached by a company to create a recipe for them featuring a product and I think ugh, I've got no ideas, or eeep that's an ingredient I've never cooked with, and then there are the times like these when I'm asked to write a recipe including frozen peas for Countdown Supermarket and my mind goes into overdrive!
A healthy, low cost, everyday ingredient, it's on days like this I LOVE my job!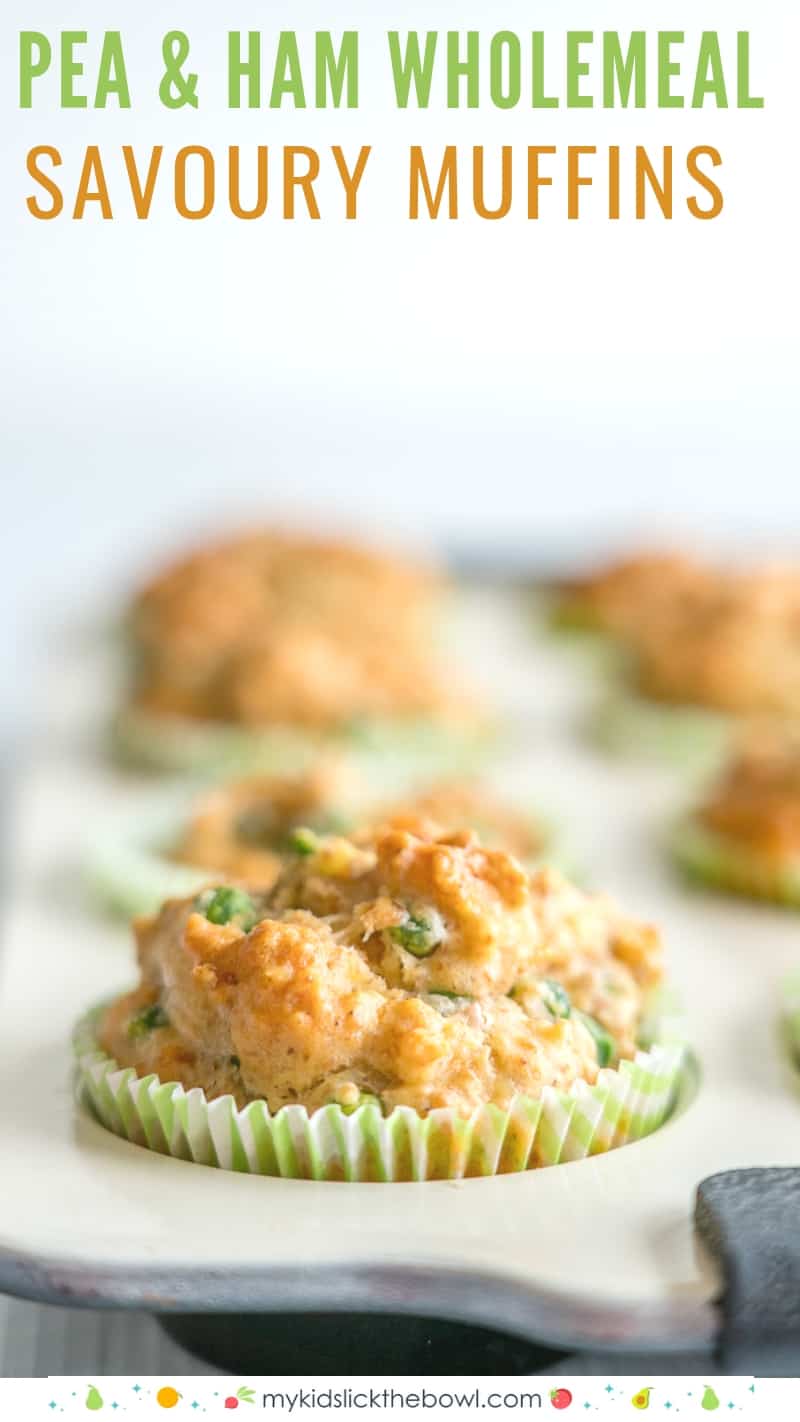 Frozen Peas Oh How I Love You
No matter what "eating regime" you believe in; Healthy Eating Guidelines, Vegetarian, Vegan, Paleo, Keto, one thing we can all agree to, is more veggies is good! Loads of veggies is good.
Fresh veggies are great, and Countdown is a great place to stock up, but sometimes in New Zealand, even in price conscious supermarkets like Countdown fresh vegetable prices can creep up.
Not Frozen peas though, nope frozen peas are a consistently well-priced option. Even more so now that at Countdown Frozen Vegetables are on Price Lockdown just showing Countdowns commitment to healthy and wellness at affordable prices. Not a supermarket shop would go by, without a bag (or 2) of frozen peas in my supermarket trolley!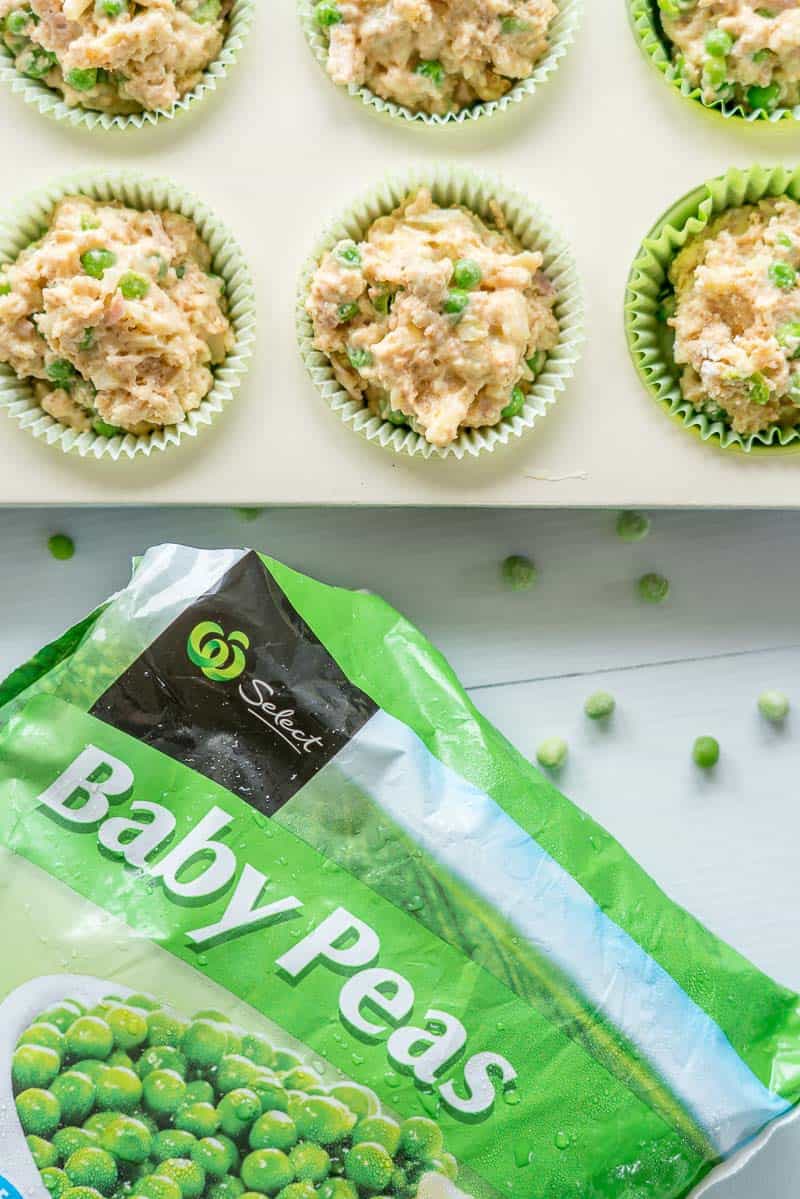 Are Savoury Muffins Healthy?
Yes I believe savoury muffins can be healthy and I think this recipe is a good example of a healthy savoury muffin. These muffins have no added sugar, are loaded with peas and made with wholemeal flour to boost the fibre content.
I think a savoury muffins is a good choice in a child's lunchbox or as a snack it's a great way to expose picky eaters to vegetables in a familiar format (because let's face it kids love muffins)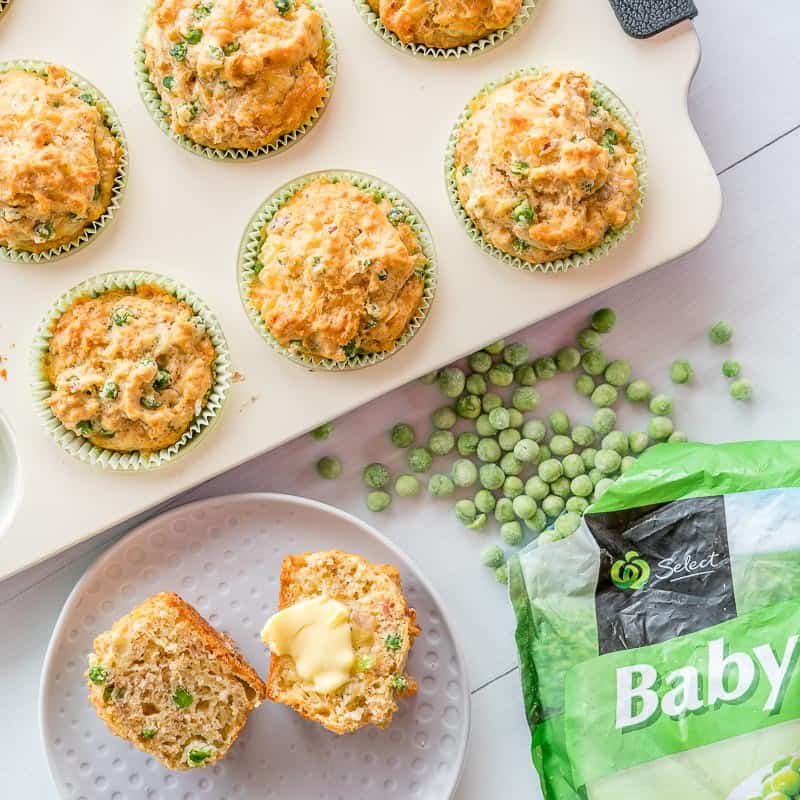 Can Savoury Muffins Be Frozen?
Yes, savoury muffins can be frozen, in-fact this savoury muffin recipe has been designed specifically to be frozen. I have omitted oil from the recipe as I find if you eat them on the day they are made or freeze them to enjoy later then they are ok without oil.
If you want a recipe that lasts a little longer at room temperature then I would add a small amount of oil (¼ cup to this recipe) this will help the muffins stay at little softer and more moist for longer without being frozen.
This recipe will freeze well and last for up to 3 months in the freezer in an air-tight container.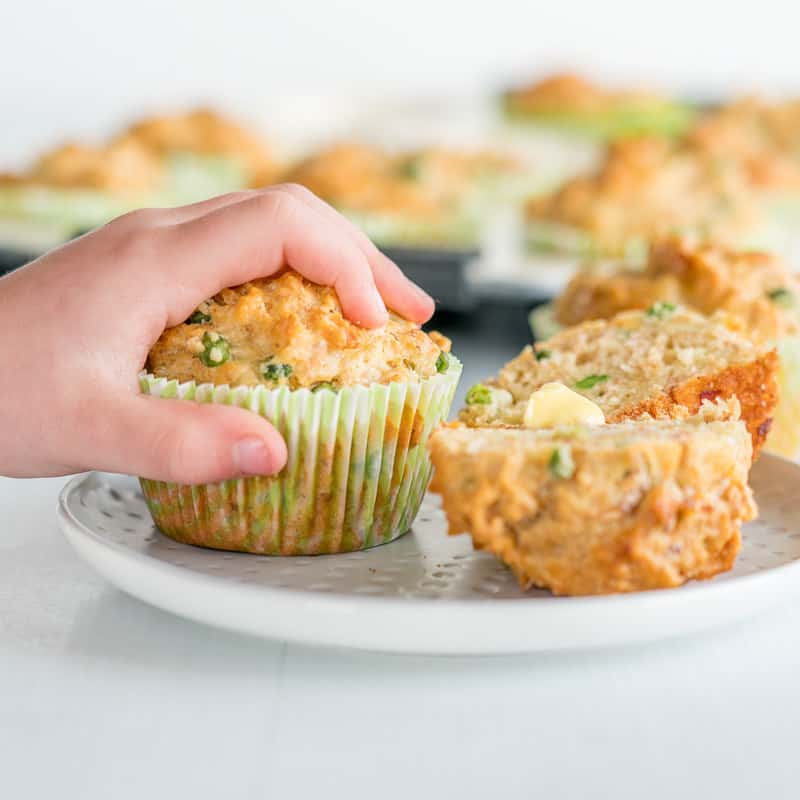 How to make savoury muffins recipe video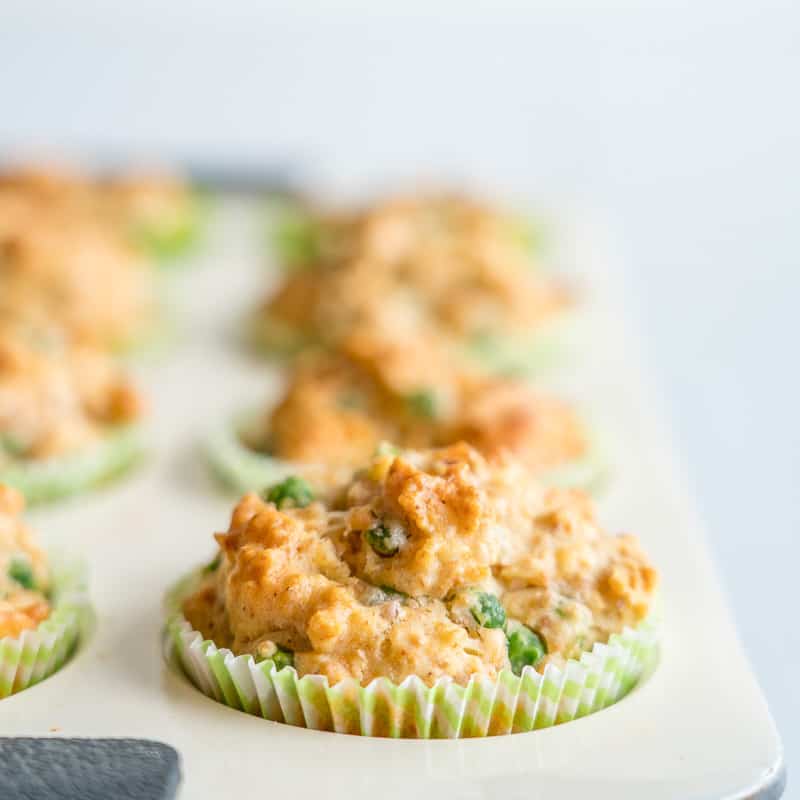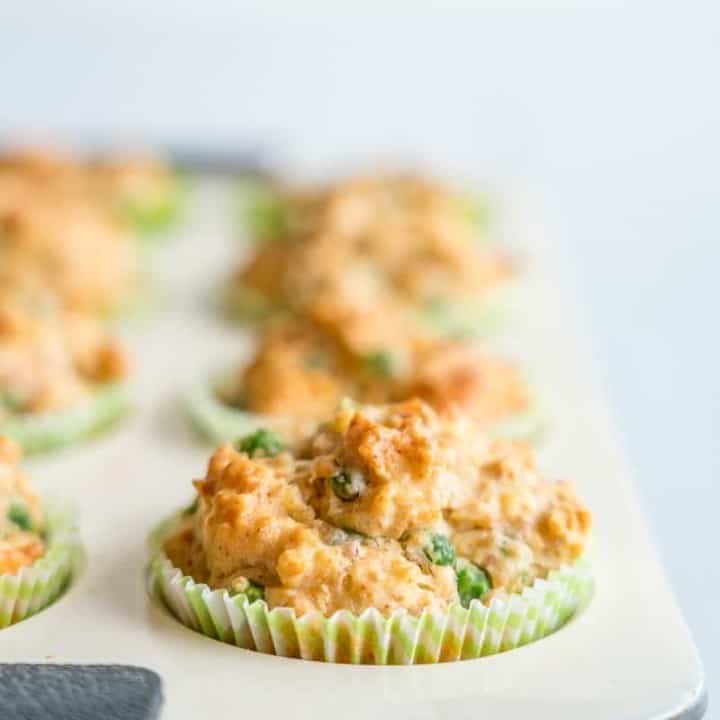 Savoury Muffins - Wholemeal Pea and Ham
Healthy easy wholemeal savoury muffins perfect for kids, savory combination of cheese, frozen peas and ham
Ingredients
2 eggs
1 cup milk
1 cup cheese
1.5 cups peas
½ grated onion
30g ham
1 cup wholemeal flour
1 cup plain flour
3 teaspoons baking powder
Instructions
In a large bowl whisk the eggs and milk

Add the cheese, peas, onion (if using) and ham), mix until well combined

Add the flours and baking powder

Mix the batter until just combined, portion into 12 muffin tray

Bake at 180 degrees Celsius for 25-30 minutes
Notes
If you would like a softer longer lasting muffin that does not need to be frozen, add ¼ cup of oil to the first step with the eggs and milk

Onion can either be omitted, grated or finely sliced depending on your preferences

These muffins will freeze for up to 3 months in an air-tight container