Pumpkin Peanut Butter Soup
THIS POST MAY CONTAIN AFFILIATE LINKS.
Do you know how to make pumpkin soup better? You add peanut butter. I kid you not Pumpkin and Peanut Butter Soup is a total game changer.
For one it's delicious, secondly, it's so easy, and then you have the added bonus of adding nuts to a soup which adds both protein and fats.. winning! And kids love peanut butter. Never underestimate the power of peanut butter to get a kid to try a new food.
Peanut butter is the first secret to this soup, although not really a secret as it is right there in the name. Pumpkin Peanut Butter Soup, right there, did you see it. I underlined it just in case.
But there is one other secret ingredient in this soup. Another breakfast spread no less.
Drum roll please my Pumpkin Peanut Butter soup also contains marmite. Which if you are a kiwi or an Aussie you will know what this is straight away. (And yes if you must, you can sub vegemite).
In Australia and New Zealand, you are usually either a Marmite or a Vegemite household. If you are completely out of the loop on this conversation and have no idea what I am talking about, you can totally sub the marmite for Soy Sauce.
It does the same thing, it just adds a depth of flavour and that umami taste. If you need this recipe to be wheat free or gluten free then instead of marmite or soy sauce, substitute Tamari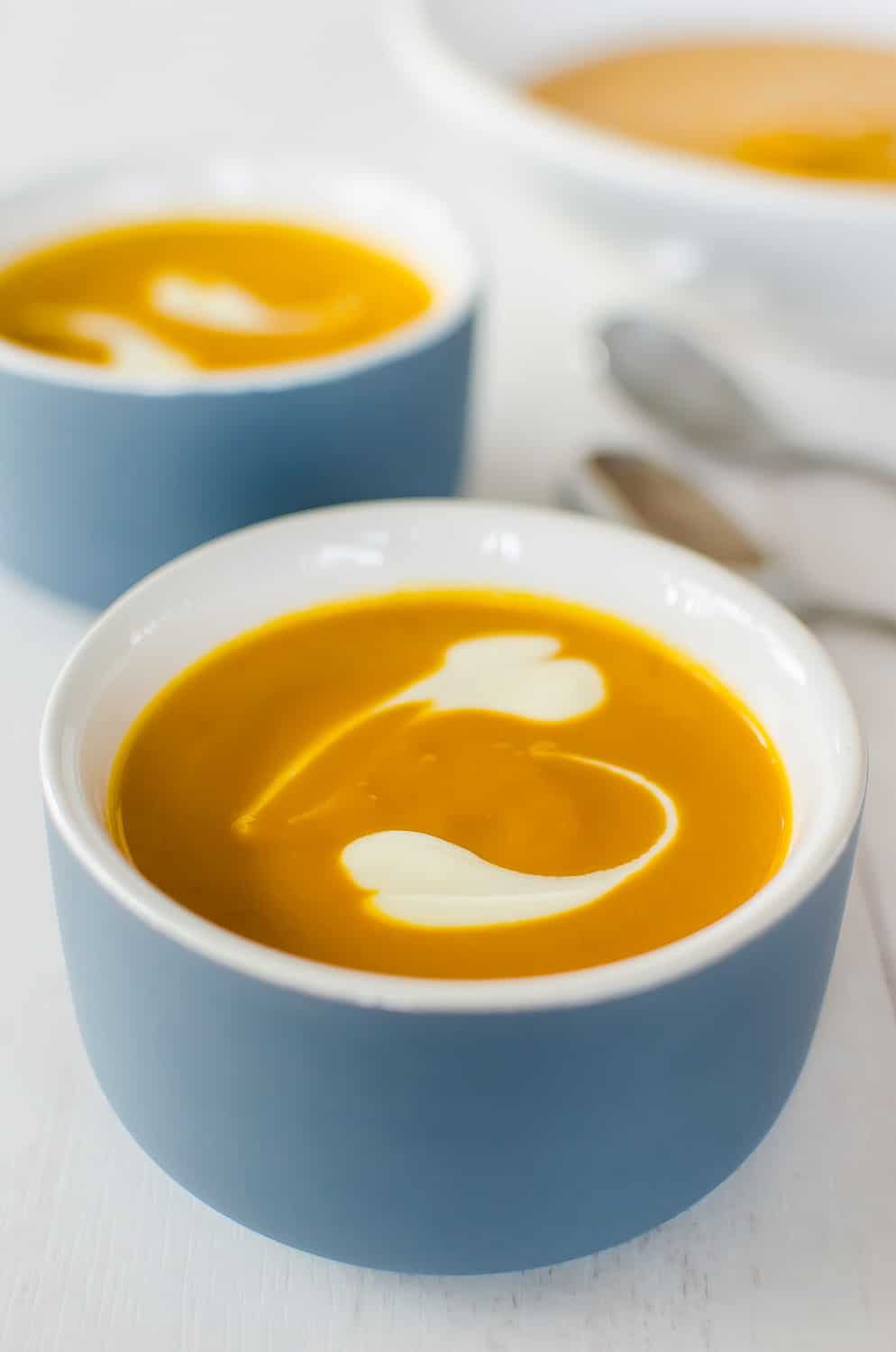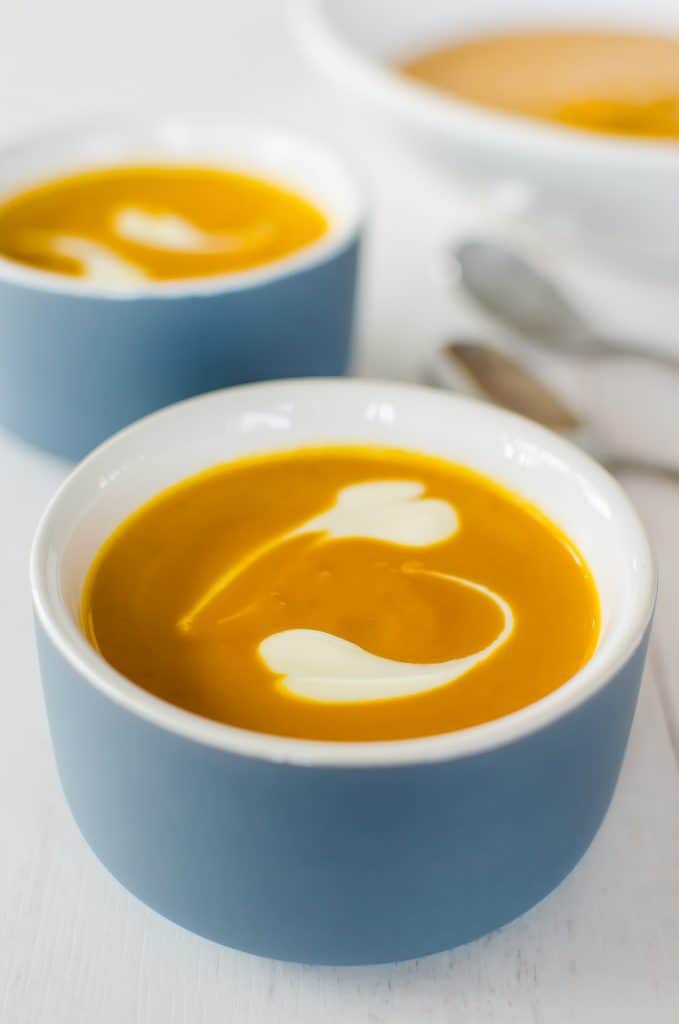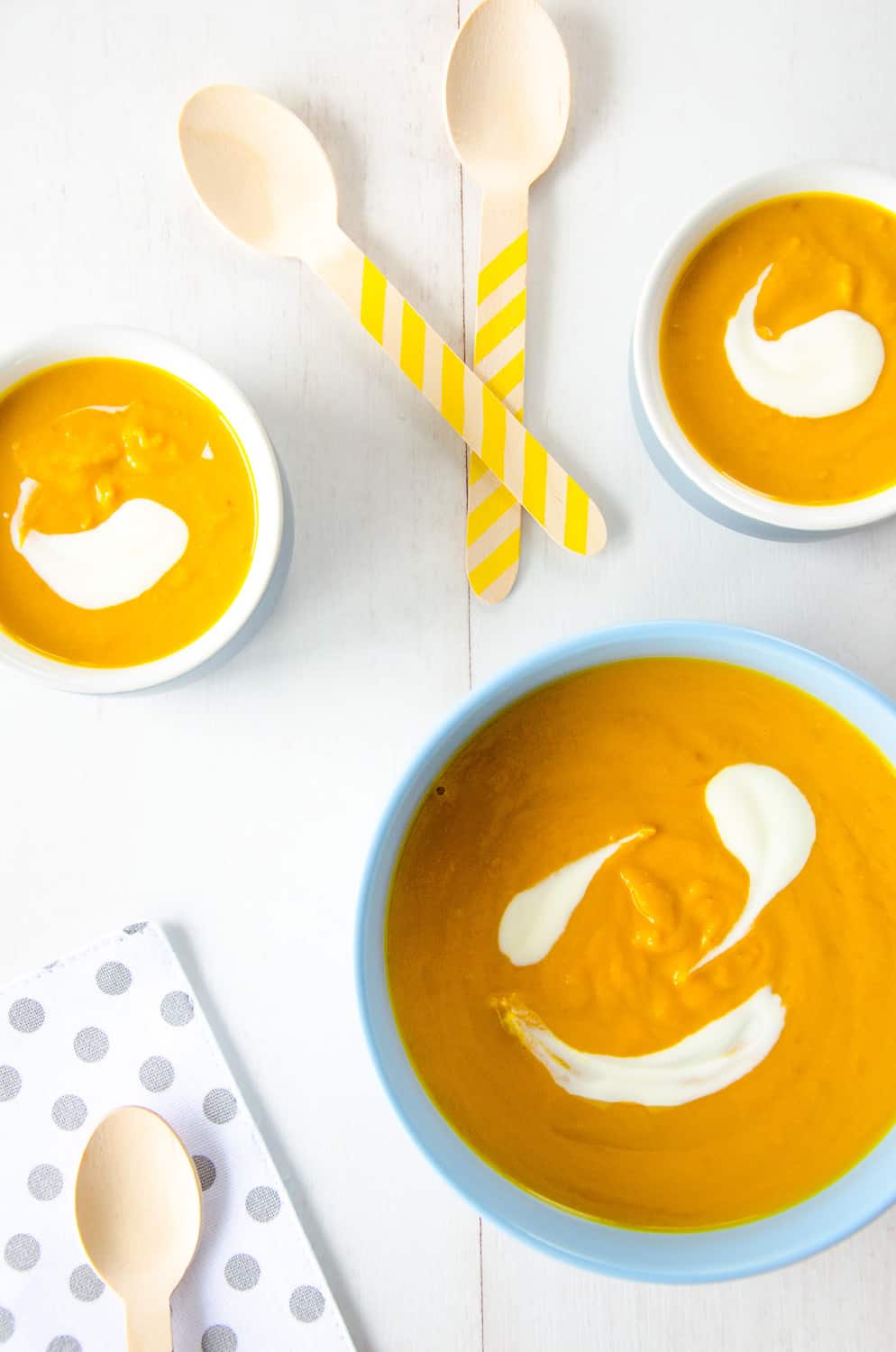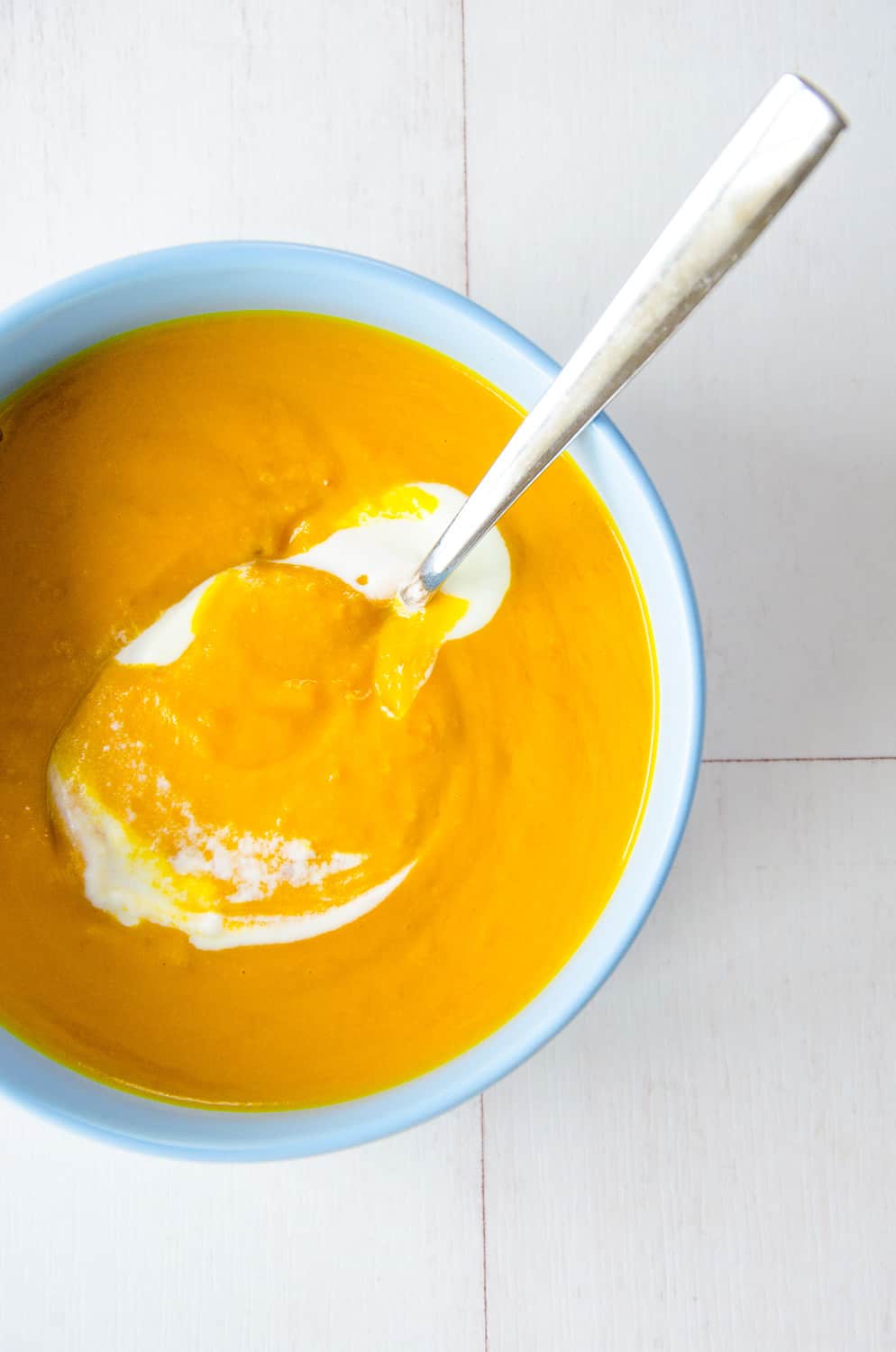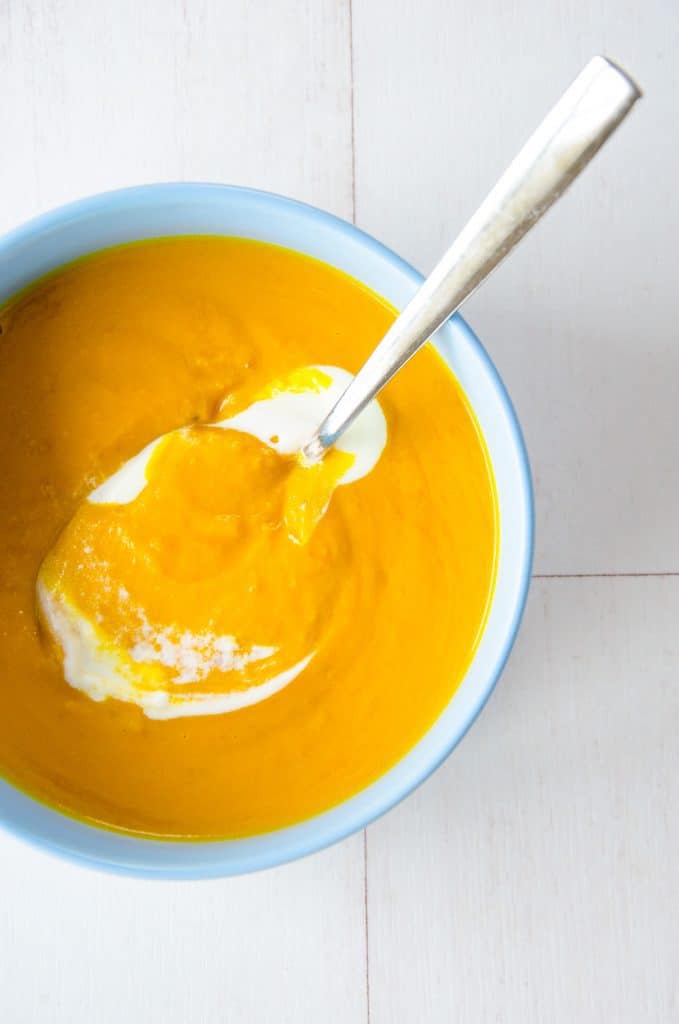 Pumpkin Peanut Butter Soup
Ingredients
2 tablespoon olive oil
Onion large 150g
2 Cloves garlic
750g Pumpkin or Butternut Squash
1L Stock chicken or vegetable
½ Cup Peanut butter 135g
1 teaspoon Marmite, Vegemite or Soy Sauce
Instructions
Watch the quick recipe video before you get started, scroll up a little to find it
Check the notes at the bottom of the recipe for little bits of extra info and help
Skin, deseed and and cube the pumpkin
Heat oil in a large saucepan
Dice the onion, and sauté until soft and fragrant
Add garlic and sauté for 1-2 mins
Add the stock
Simmer for 20mins until pumpkin is tender
Blitz with a stick blender
Remove 1 cup of the soup, and put in a smaller bowl/pot, add the peanut butter, marmite or soy sauce, blitz until well combined
Return to the peanut butter mix to the large pot and stir well
Season to taste
Serve
Notes
If you are subbing soy sauce for marmite you will need approx 1 Tbsp
If you need this recipe to be wheat free or gluten free then instead of marmite or soy sauce, substitute Tamari
You can stir through a little, greek yoghurt, coconut milk or creme fraiche
Nutrition Information:
Yield:

8
Serving Size:

1
Amount Per Serving:
Calories:

223
Total Fat:

13g
Saturated Fat:

3g
Trans Fat:

0g
Unsaturated Fat:

9g
Cholesterol:

4mg
Sodium:

430mg
Carbohydrates:

20g
Fiber:

4g
Sugar:

7g
Protein:

9g
Please know this nutrition analysis is based on the ingredients only, this recipe has not been sent to a laboratory for independent testing