Coconut Boonanas, My First Foray Into Healthy Halloween treats
Last week the lovely people at Eat Well Be Well Cathedral Cove Naturals sent me a gorgeous box of goodies including some coconut yoghurt.  As fate would have it I already had a plan to make a ghost themed halloween treat. I am looking at ghosts food at the moment for 2 reasons.
Halloween is coming, and
 I have a Pirate themed party I am gearing up for, and I think at a push I could serve a ghostly treat!
If you've been on Pinterest Boonanas are everywhere. Usually they are a straight banana with chocolate chips, so this coconut version is my take on this.

Ingredients you need to make Coconut Boonanas
Ripe banans
Coconut yoghurt
Desiccated coconut
Chocolate drops (small and large) Use dark chocolate if you want the recipe to be dairy free
How to make Coconut Boonanas
Cut the bananas in half
Set up 2 bowls, on with coconut yoghurt and one with desiccated coconut
Use a knife to spread the banana halves with coconut yoghurt, it will seem messy but don't panic, as soon as you role them in the desiccated coconut everything firms up
Roll in desiccated coconut, shake to remove any loose bits
Add chocolate drops for the ghost eyes and mouth (I found small ones for eyes and a large one for the mouth works best. A small blob of coconut yoghurt helps stick the chocolate drops
Pop in the fridge for 30 mins or so before serving (you can leave them in the fridge for much longer, ie prep in the morning for an afternoon party.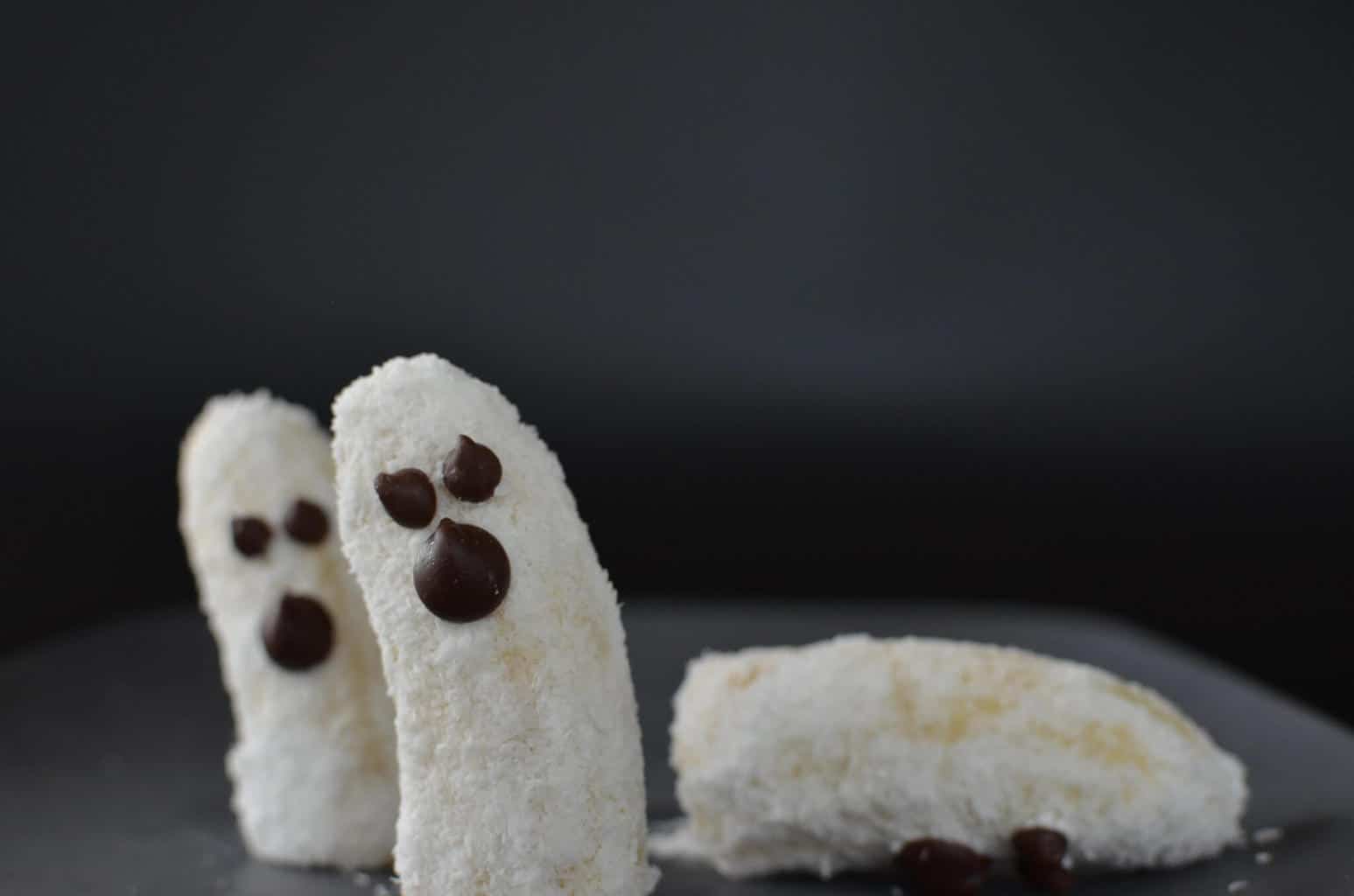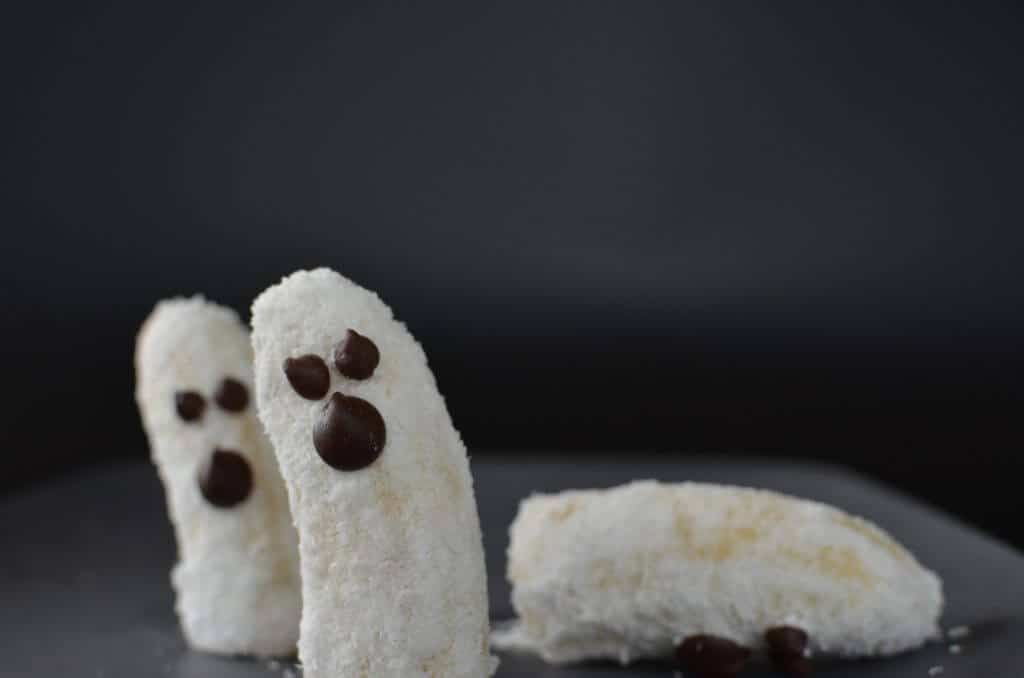 I found a blob of coconut yoghurt on the serving platter, prevented the boonanas face planting! Serving them on skewers also works (although the flat type are much better, the round bamboo ones mean the bananas just spin around and around)
Do you celebrate Halloween?
What's your favourite halloween fun food?