Earth Day Toasts - Easy Earth Day Activity For Kids
THIS POST MAY CONTAIN AFFILIATE LINKS.
Hello, do you do anything for your kids to commemorate Earth Day? These Earth Day Toasts are my first attempt at a specific Earth Day Activity.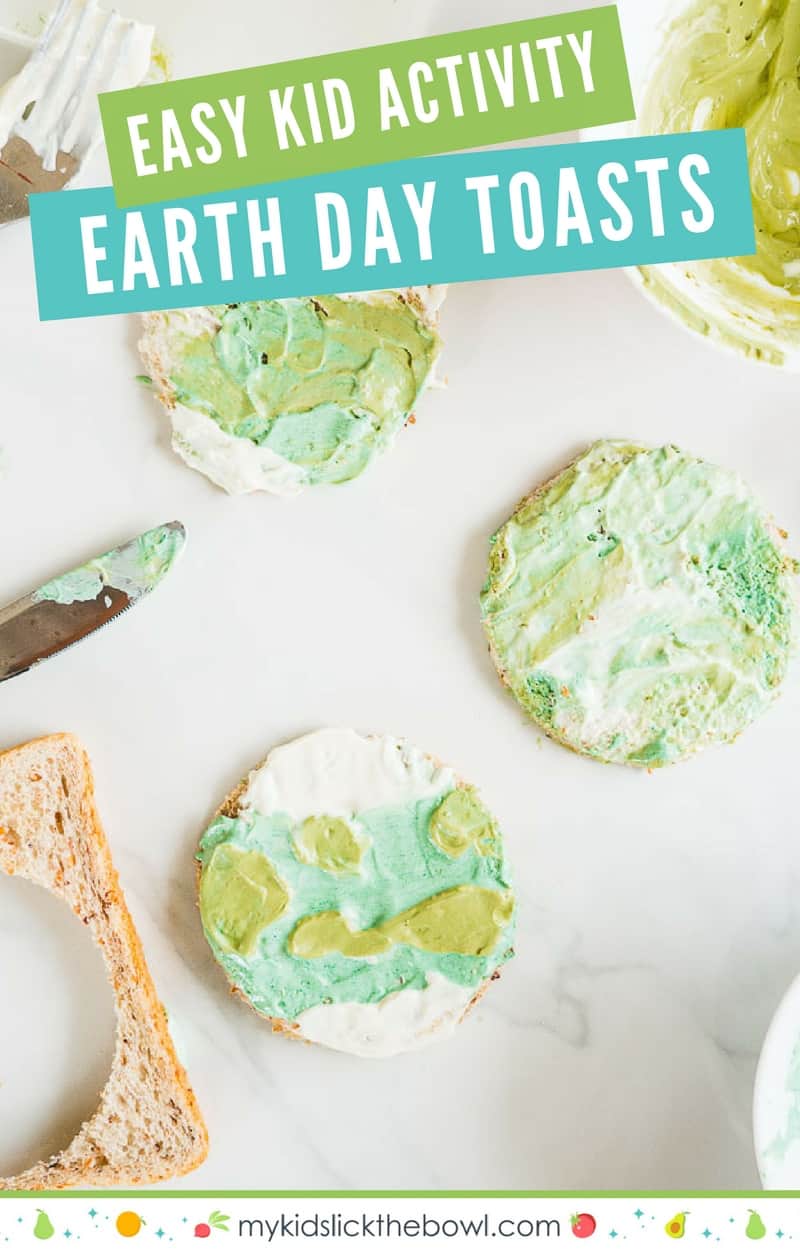 I always look at the gorgeous unicorn toasts on Instagram and Pinterest, I ohh and ahh over them and thought they could make a fun little food art activity for kids. Then I had the brain explosion of attempting the earth, and I must say it worked rather well!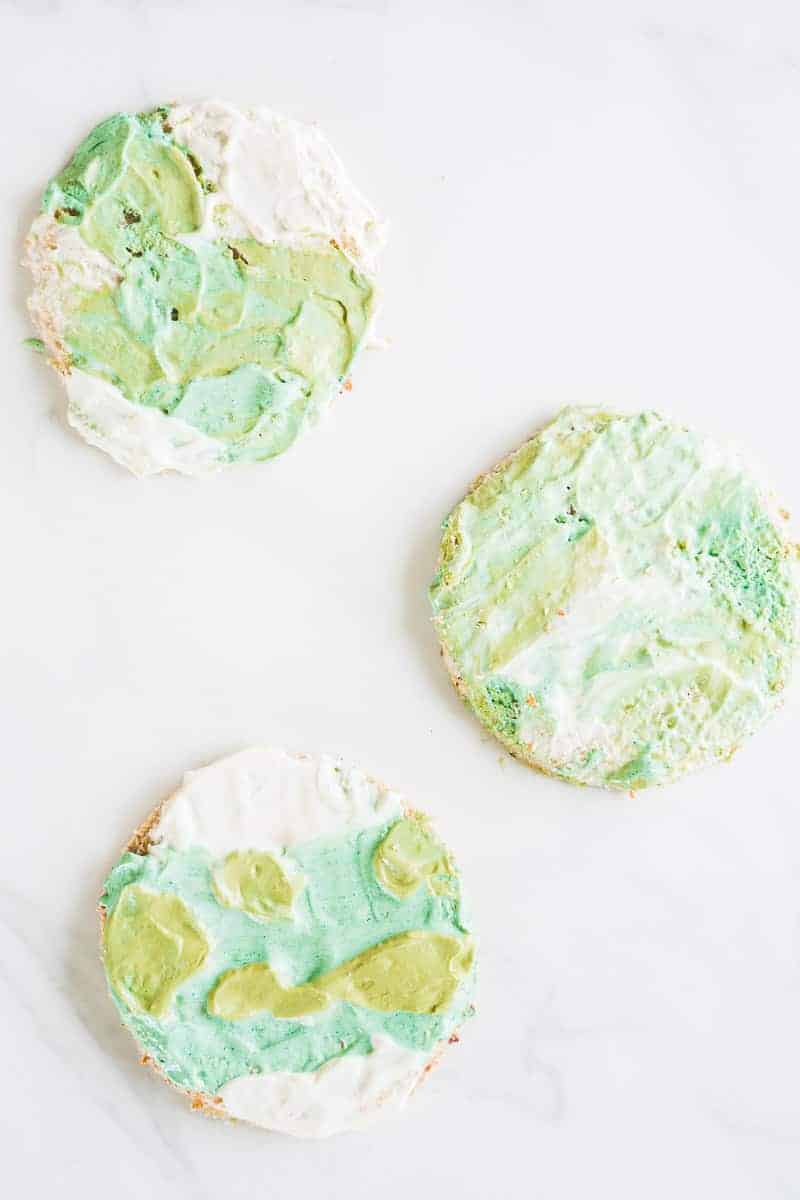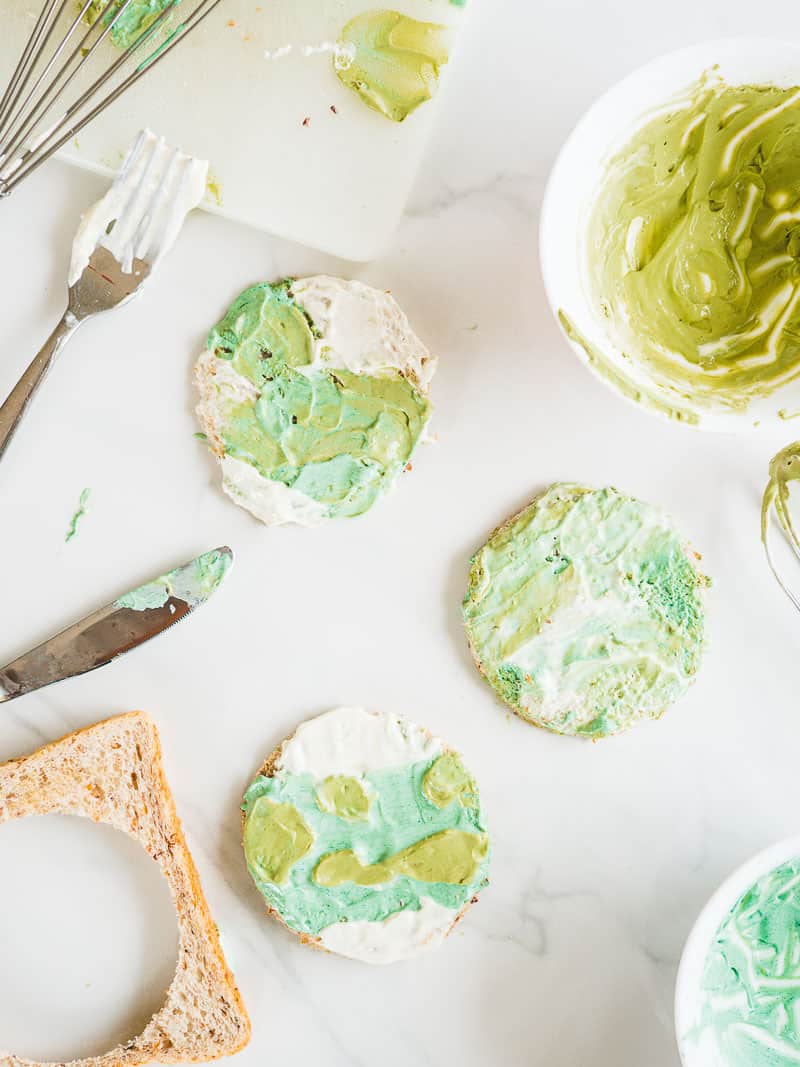 Earth day toasts are not necessarily a tidy activity, so be prepared for a little mess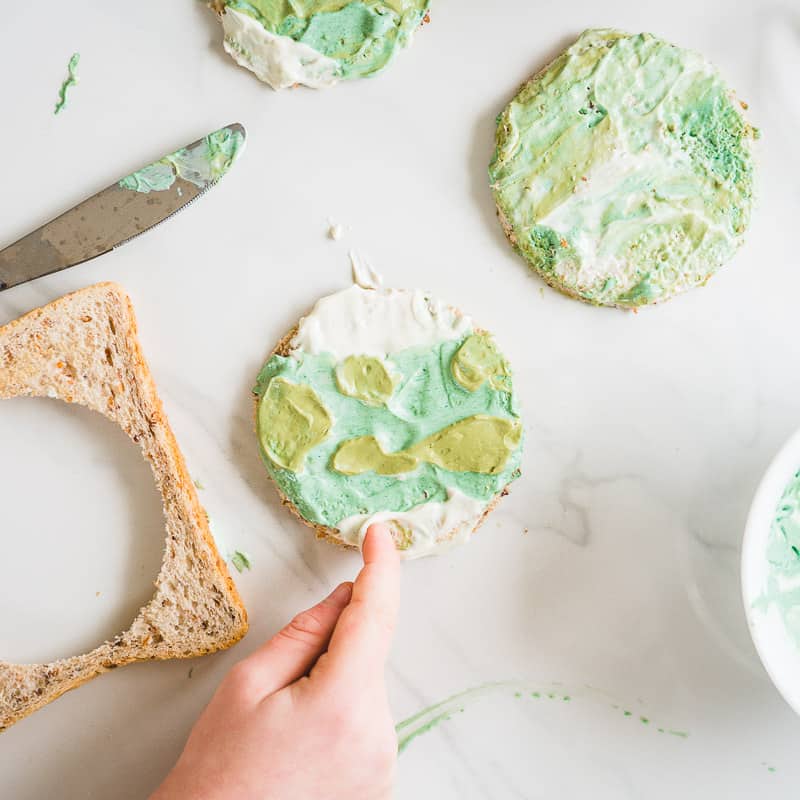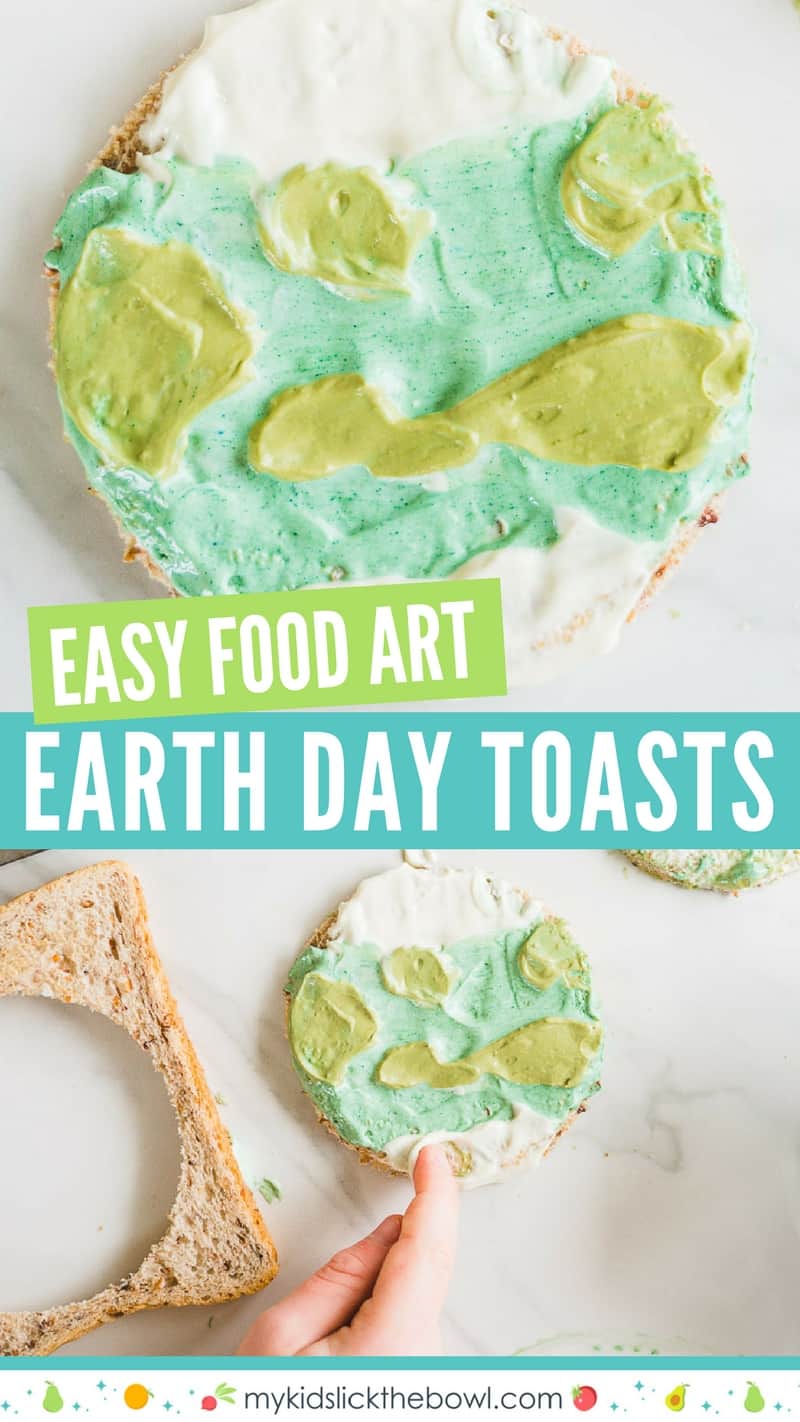 How to Make Earth Day Toasts
You will need:
Toast
A glass or round cookie/playdough cutter
Cream cheese
Spirulina powder or blue food colouring
Green Matcha Powder or Avocado or green food colouring
Small bowls
Whisks or forks for mixing
Bread and butter knives for spreading
Step by Step Instructions:
Prepare your toasts: Cut out large round circles from your toast, you can use either a cookie cutter, or a glass will work too. Just push the glass down firmly and twist until it cuts through.
Prepare your coloured spreads.  Plain cream cheese for the white, cream cheese with a small amount of spirulina powder creates a soft blue, and either smooth mashed avocado or cream cheese with green matcha powder for the green. (you could certainly use food colouring, but as a food blogger, I thought I should probably go for more "foodie" options. I used a whisk to make the cream cheese smooth and easy to spread
Create your Earth Use the spreads to create your earth toast, white for The Arctic and Antartica, blue for the oceans and seas and then green for the land. Have fun it doesn't have to be perfect.