I had such great fun putting together these April Fools Food Pranks for my kids! My kids actually experienced them a little before April Fools Day as I wanted to get my video up for others before the day! They had the funniest afternoon tea though, and they really did giggle, once they got over the shock that is!
These are my 4 April Fools Day Food Pranks for kids, that aren't hard to make and have a real light-hearted feel so a perfect even for the little ones!
The first place I would start would be to check out my video below which has how to create all 4 of the food pranks in a quick video
April Fools Food Pranks – Quick Video
Mashed Potato and Gravy Ice Cream Sundae Food Prank!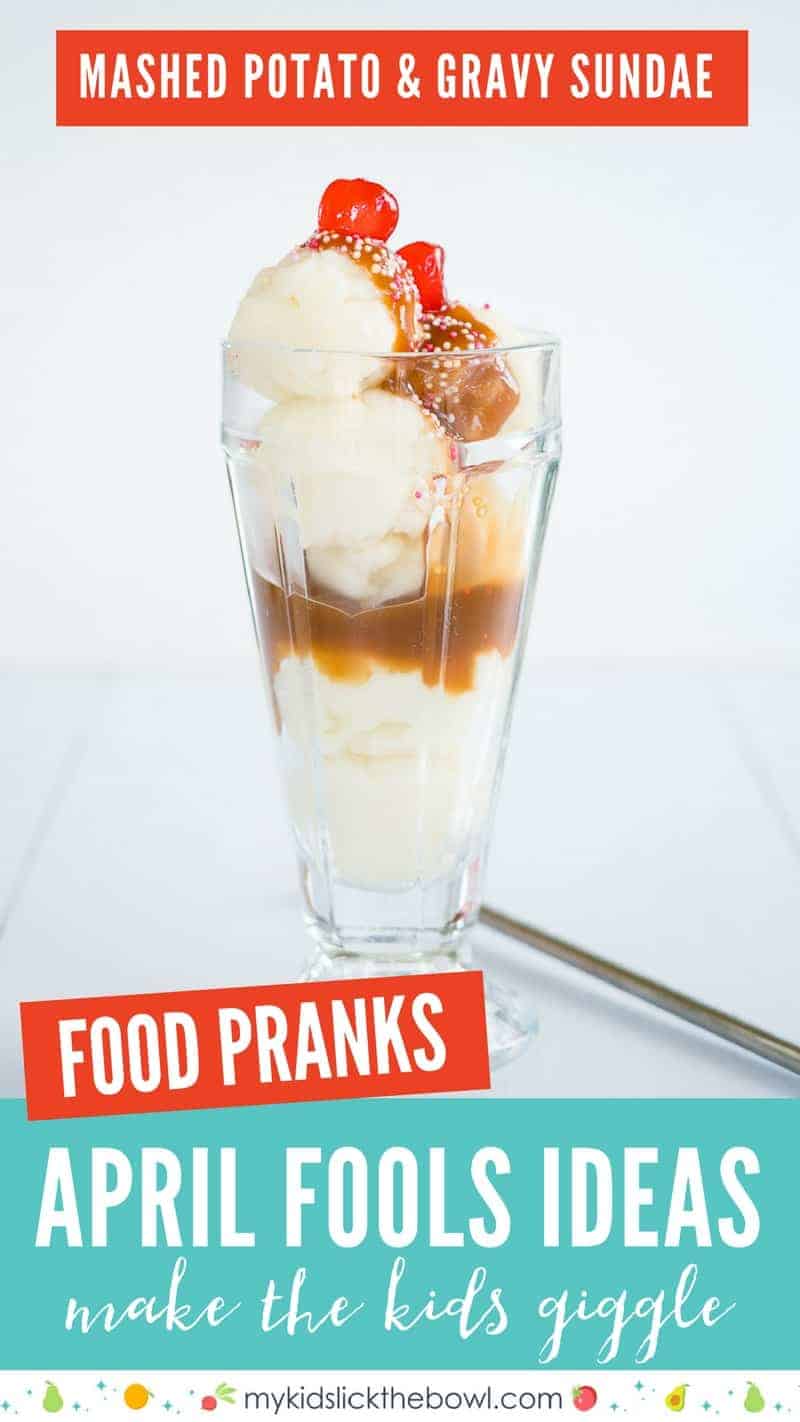 This actually worked exceptionally well, it looked so realistic, although if a kid stopped to smell it before tucking in, they may have been a touch suspicious!
You will need:
Mashed potato
Gravy
Sprinkles
Cherries
A tall glass
Instructions:
Prepare mashed potato and allow to cool, you need quite a stiff mixture, ie don't add too much liquid. Tip: Instant mashed potatoes are perfect for this!
Prepare gravy, (allow to cool) if you go for a dark gravy it will look like chocolate, a lighter gravy will look like caramel. Tip: for the sake of a food prank like this a commercial store bought gravy is perfectly fine!

Scoop the potato into the tool glass, pour on the gravy, top with sprinkles and cherries. Tip: if you find it hard to get nice round scoops with an ice cream scoop, you can also just mold the scoop with your hands
Undrinkable Juice Food Prank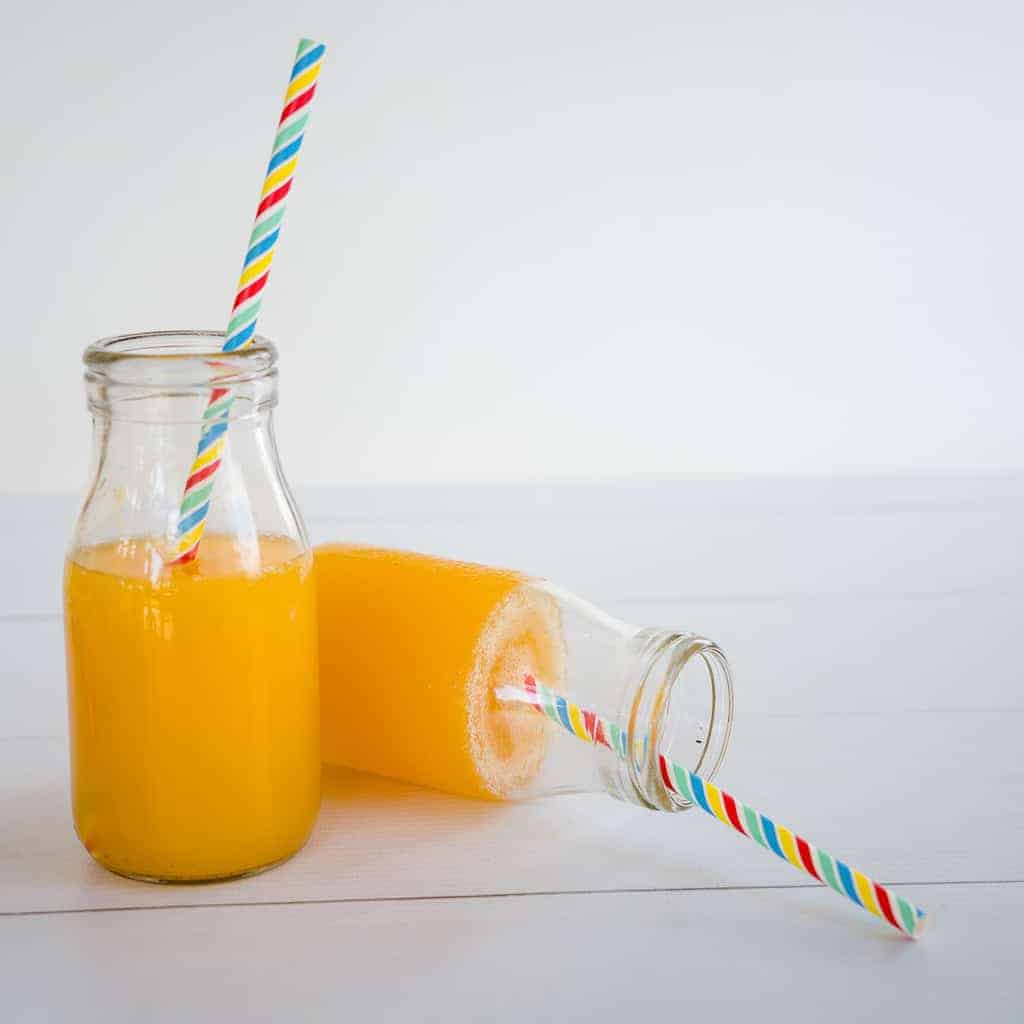 You will need:
Instructions:
Thicken the fruit juice with the gelatine using the packet instructions. Different types of gelatine have different instructions. The one I used worked in cold juice, but some you may need to warm the liquid.
Easter Egg Food Prank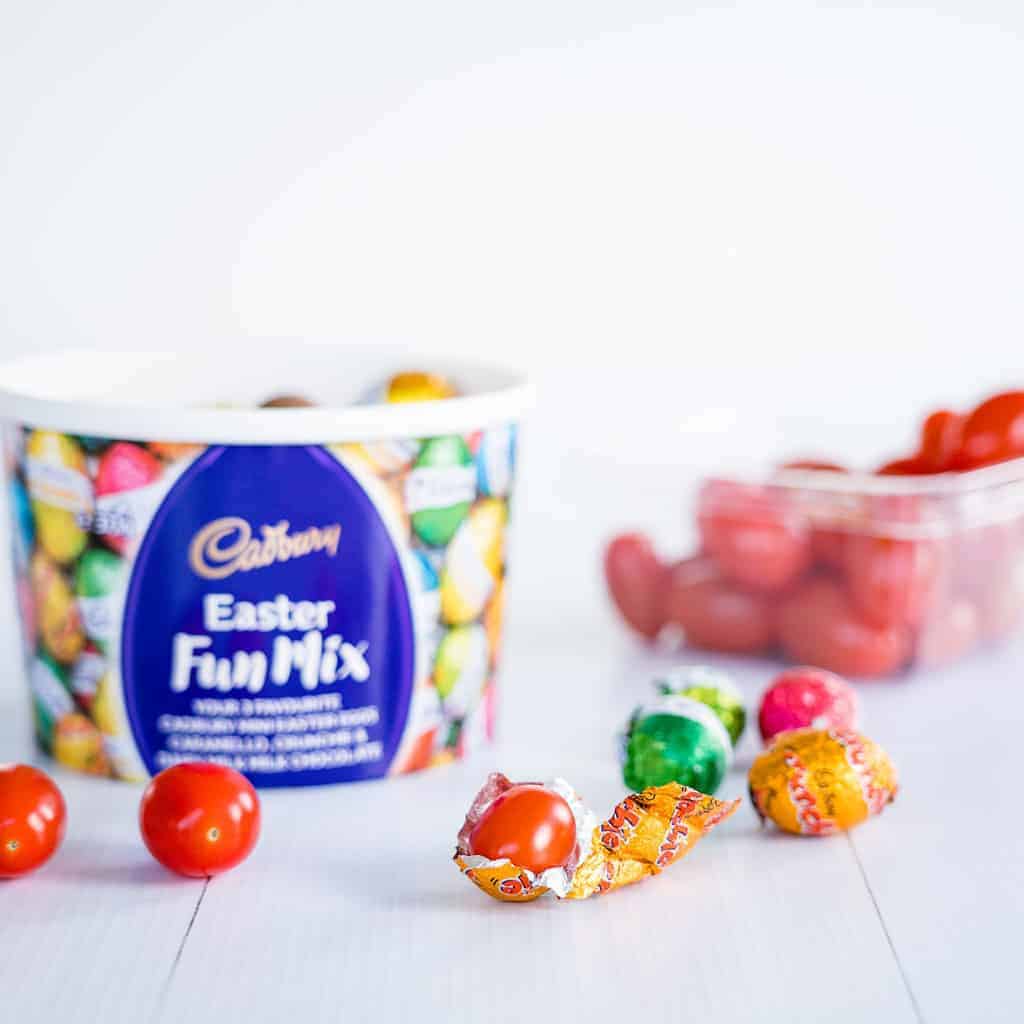 You will need:
Small wrapped Easter eggs
Tomatoes (mini egg shaped ones work best)
Instructions:
Carefully unwrap the easter eggs, save the foil
Re-wrap the tomatoes, I have also seen this prank with grapes!
It's Not Egg & Fries Food Prank
You will need:
Plain or sweetened greek yoghurt (it needs to be white)
Apricot halves in juice (at my supermarket there is only one tinned apricot brand not in heavy syrup, which is the Select apricot halves pictured.
Apple
Instructions:
Shape a blob of yoghurt on a plate
Top with an apricot half, voila an egg!
Slice apple into battons to look like fries. I used a crinkle cutter but they look fine with straight edges too!