Avocado Muffins - Orange Choc
THIS POST MAY CONTAIN AFFILIATE LINKS.
Say what, it's already September and that means that spring has officially snuck up on us.
The best part of this is that all the good stuff is coming back in season! By all the good stuff I mean fresh, locally-grown fruits and veggies.
In this recipe, I combine a couple of my favourites, avocado and orange, in a food processor to create awesome chocolatey fudgy avocado muffin bites! Almost akin to chocolate brownie.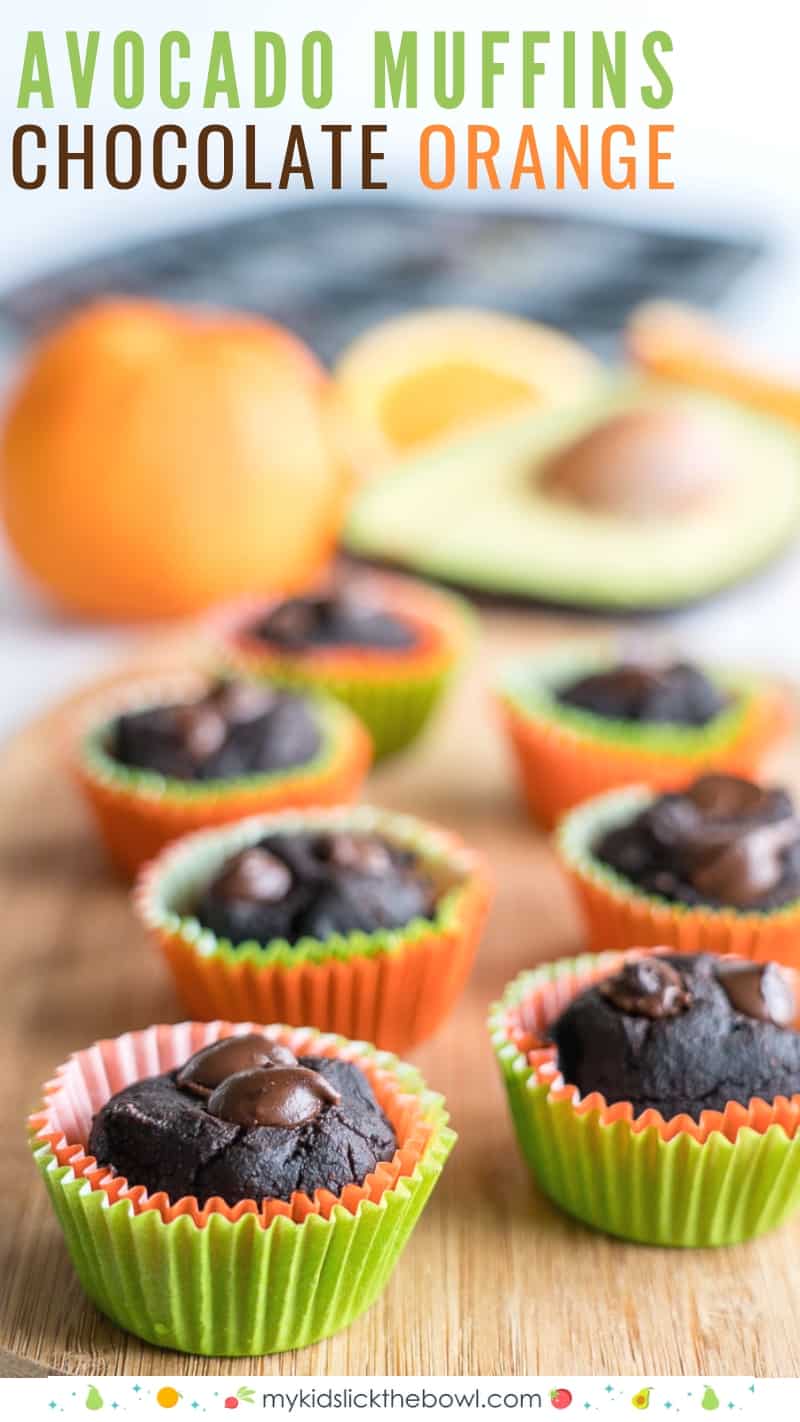 But before we get to that just a quick shout out to Countdown New Zealand who made this post possible. I live 200m from my local Countdown, I'm there ALL the time and lately I've noticed a change.
The vast bulk of the fruits and veggies aren't just labelled with their country of origin they're labelled with the region they are from and a picture of the grower. I love it!
NZ farmers, gardeners and orchardists are some of the best people and I love seeing their faces in my supermarket! Take xxx the grower of the oranges I bought today, he looks awesome! I feel like he's almost a friend (I will insert a pic of the oranges with the grower signage, I forgot to take the pic but will get one)
Countdown has cut out the middleman in most instances now, not going through wholesalers but direct to the grower which means GREAT produce at GREAT prices
But back to the recipe, these avocado muffins are flavoured with chocolate and orange, loaded with healthy fats from both the avo and almond and generally just delicious.
With only ¼ cup of added sugar per batch, they are also on the lower sugar side of the spectrum too.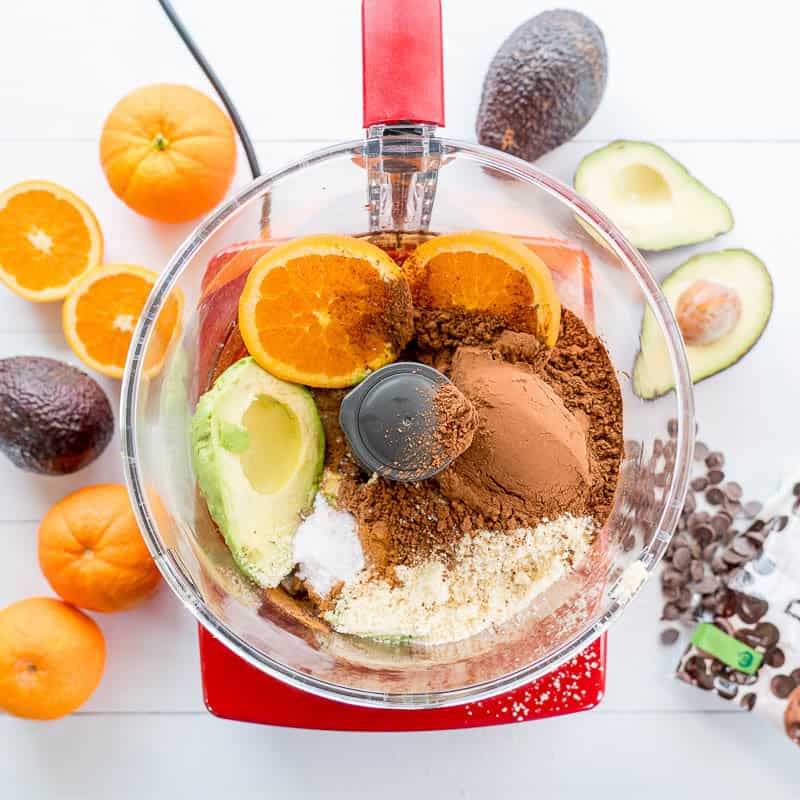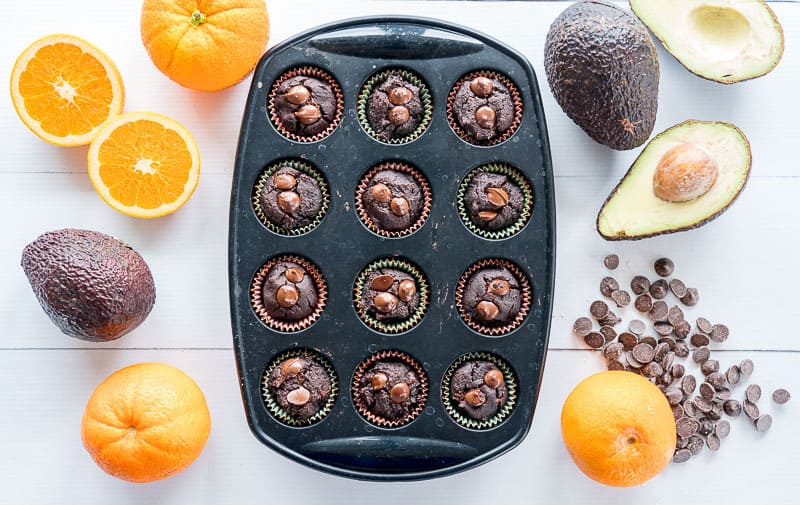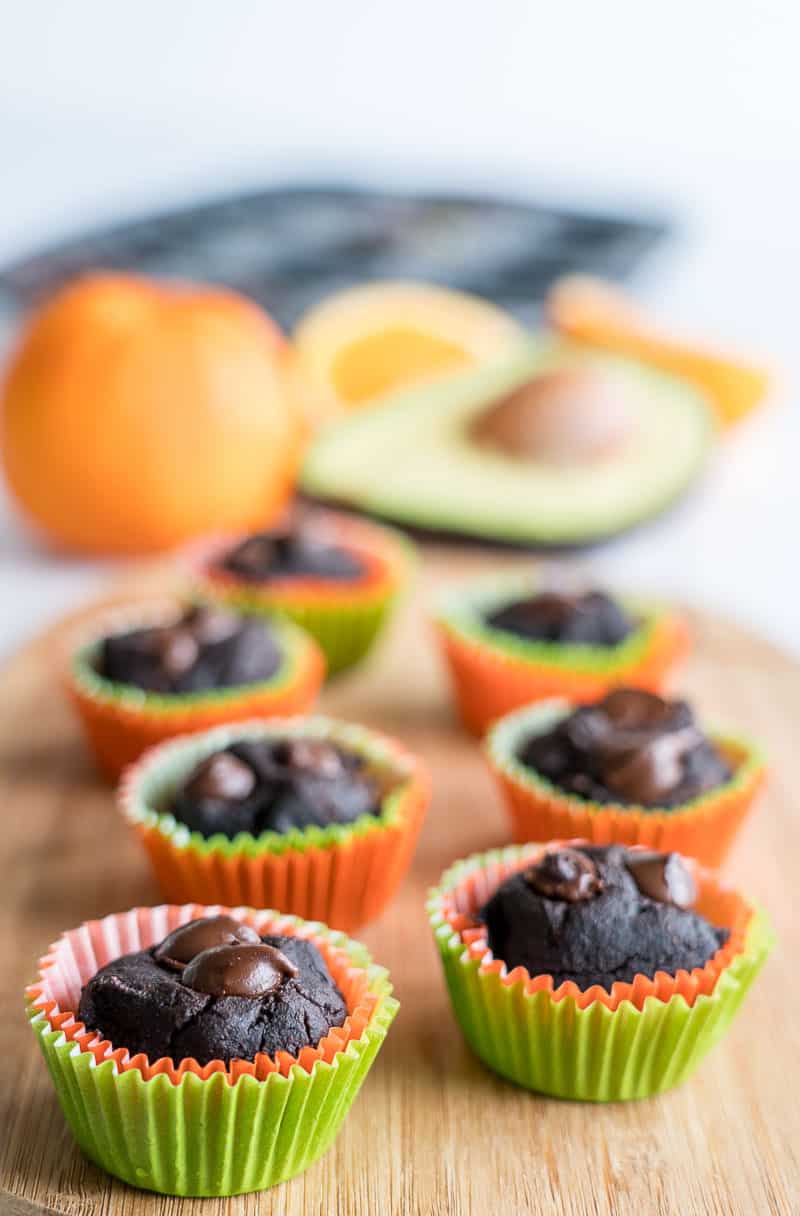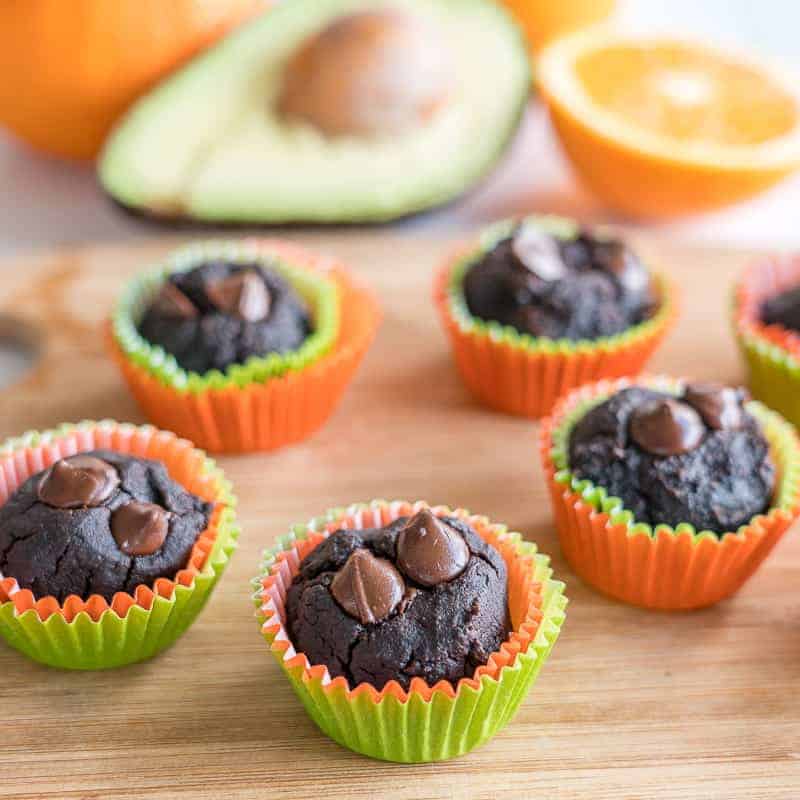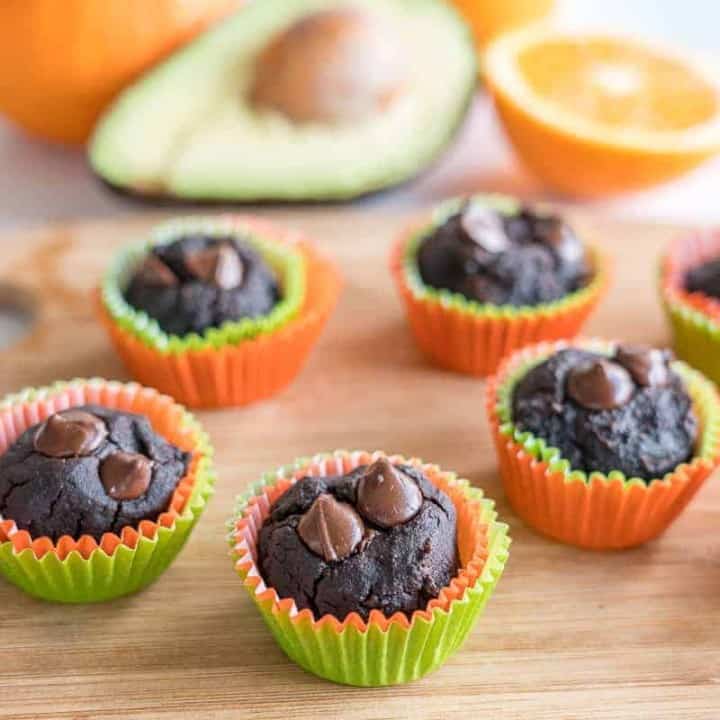 Avocado Muffins - Choc Orange
Avocado Muffins an egg-free gluten-free recipe loaded with healthy fats.  An easy flourless vegan recipe, with no refined sugar. 
Ingredients
1 avocado
1 orange (whole including skin)
1 + ⅓ cup ground almond
¼ cup maple syrup
1 tsp vanilla
½ tsp cinnamon
1 tsp baking soda
½ cup cocoa (unsweetened)
¼ cup dark choc chips
Instructions
Preheat the oven to 180 degrees Celsius
Line mini muffin tin with muffin cases
Place ALL ingredients in a food processor EXCEPT the chocolate chips. Yes you put in the whole orange skin and all
Blitz until smooth
Add the choc chips and pulse just to disperse them through the mix
Use a tablespoon to scoop portions into the lined muffin tin. You can either just 'plop' the mix in and you will get rustic shaped muffins, or you can use wet hands (wet hands stops the mix sticking) and roll the mix into balls, pop these in the muffin cases and you will get more smooth looking muffins.. Both taste fine
Bake at 180 degrees for 15 mins
Remove from the oven and allow to cool then enjoy
Notes
I used maple syrup in this version but any sweetener will work, even regular plain sugar works fine
In the pics I topped the muffins with some extra choc chips, you don't need to but you can
If you use dark chocolate dairy-free chocolate chips then this recipe is dairy free, vegan, egg free and grain free. But I didn't make the recipe for any of those recipes I created the recipe as a way to make a yummy healthy fat loaded treat for me and my family.
Nutrition Information:
Yield:

20
Serving Size:

1 mini muffin
Amount Per Serving:
Calories:

86
Total Fat:

5.3g
Saturated Fat:

1g
Cholesterol:

0.1mg
Carbohydrates:

8.8g
Fiber:

3g
Sugar:

3.6g
Protein:

2.5g