Easy hacks to get kids eating winter fruit and veggies
THIS POST MAY CONTAIN AFFILIATE LINKS.
Incorporating more fruits and vegetables into our diet can make a positive difference to our health, but it can seem a little harder to do in the Winter.
I've been working with Countdown to show you some quick and easy tips that I use to #GetMoreGood i.e. more fruit and vegetables into mine and my family's diet, every day.
I hope you might try some of these ideas too, little changes here and there can add up to better health and wellbeing for our families.
This post was paid for by Countdown but all the thoughts, opinions and ideas are my own.
1. Cauliflower Cheese Sauce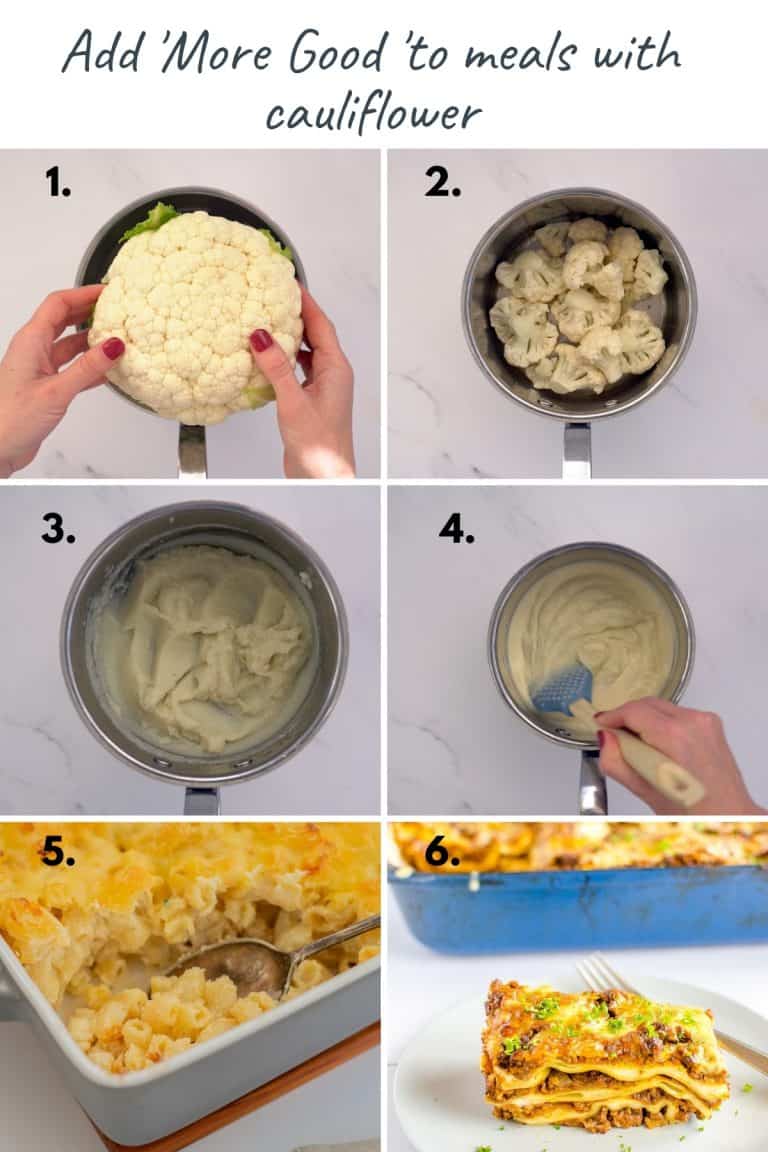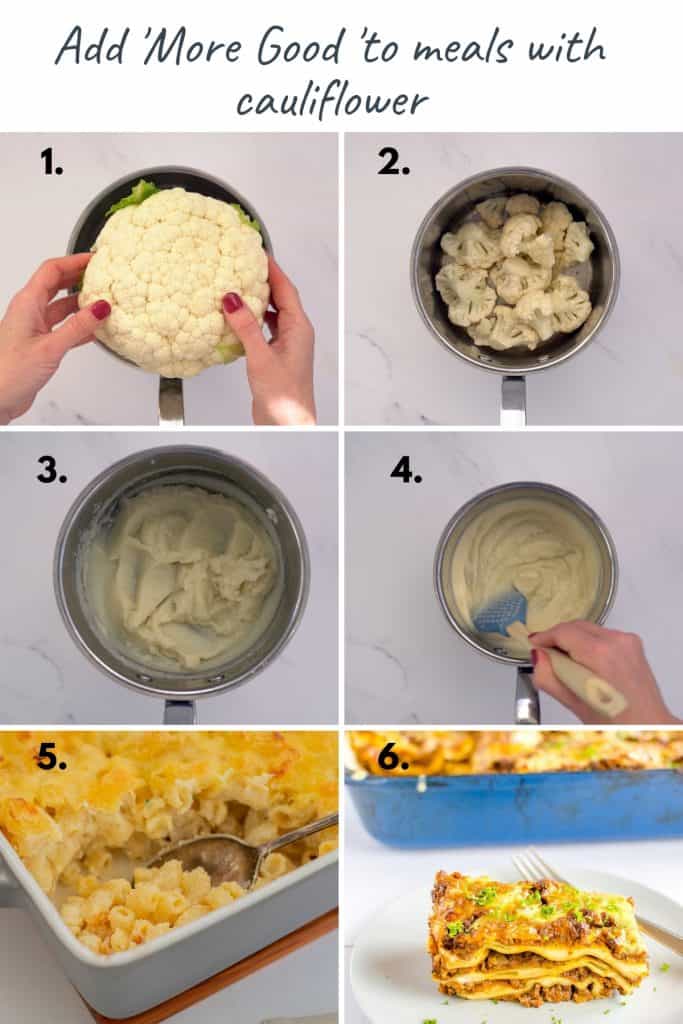 Cauliflower is in season in winter
Cut into florets, boil or steam until tender, purée
Stir the cauliflower purée into cheese or béchamel sauce, it will totally disappear
It's brilliant in my healthy mac and cheese recipe or my vegetable loaded lasagne
2. Try cutting kiwifruit lengthways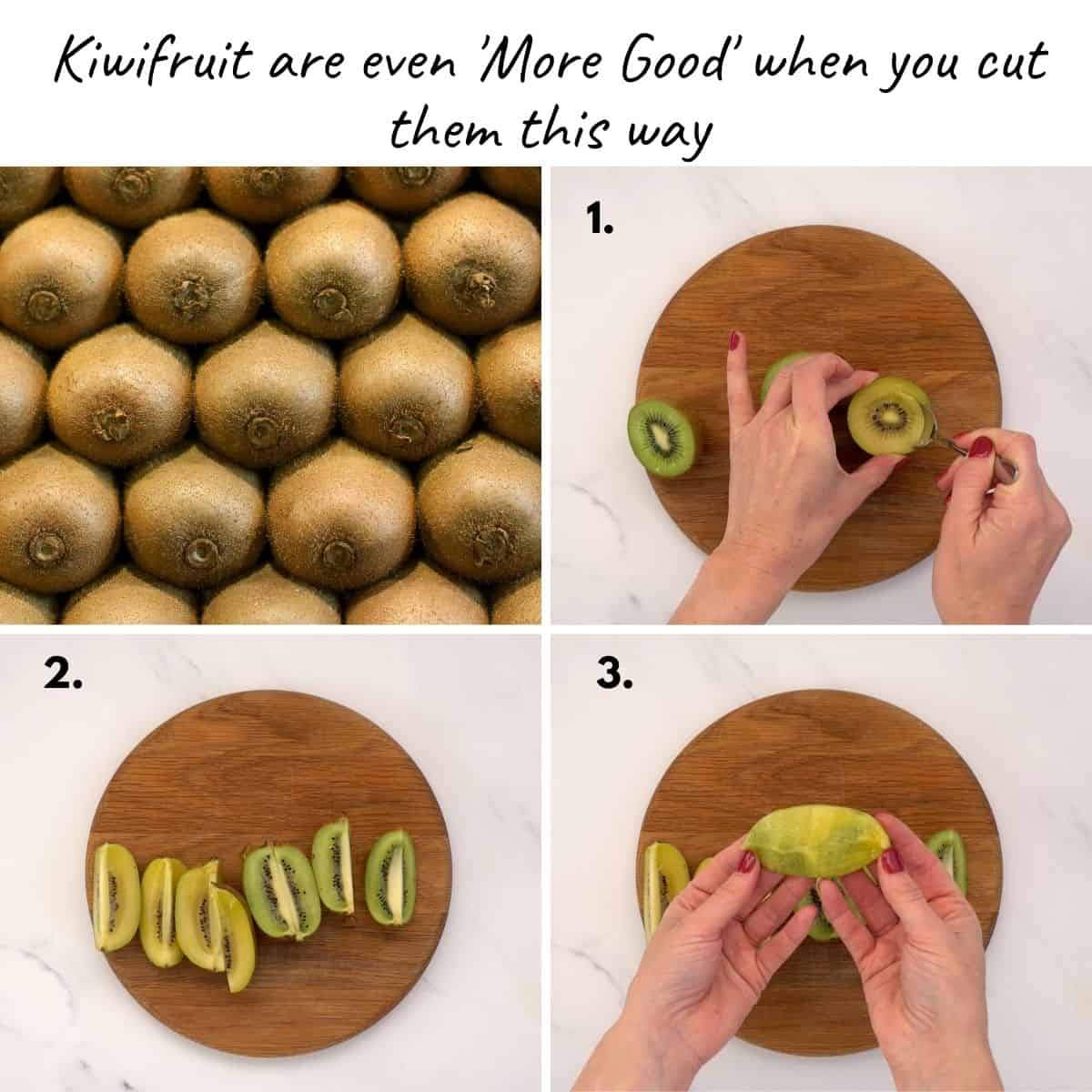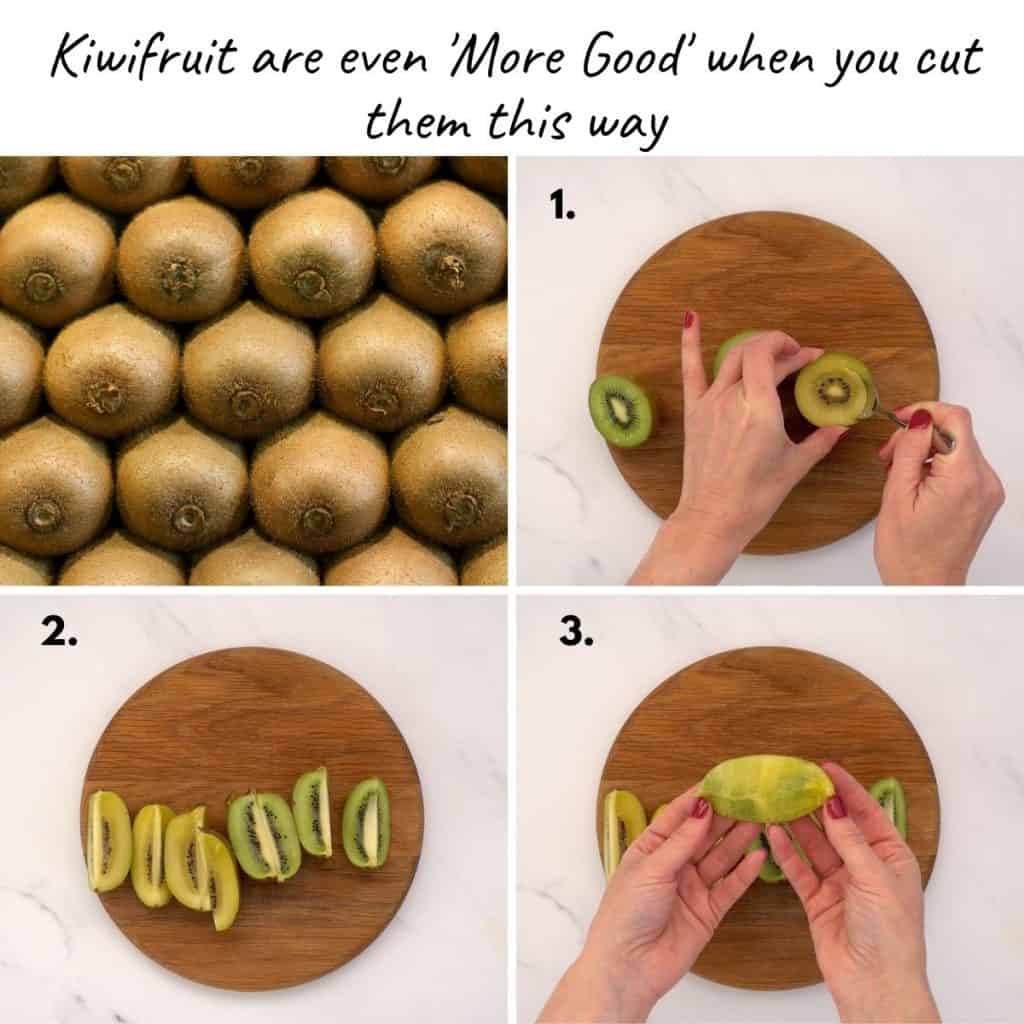 Kiwifruit are in season in winter
Often we serve them to kids by cutting them in half and scooping them out with a spoon. This can be tricky for some kids to manage, you can end up with wastage and sending a spoon in the lunchbox can be a pain
Try cutting them lengthways into quarters
They are so easy to eat like this!
3. Cooldown hot porridge fast with frozen berries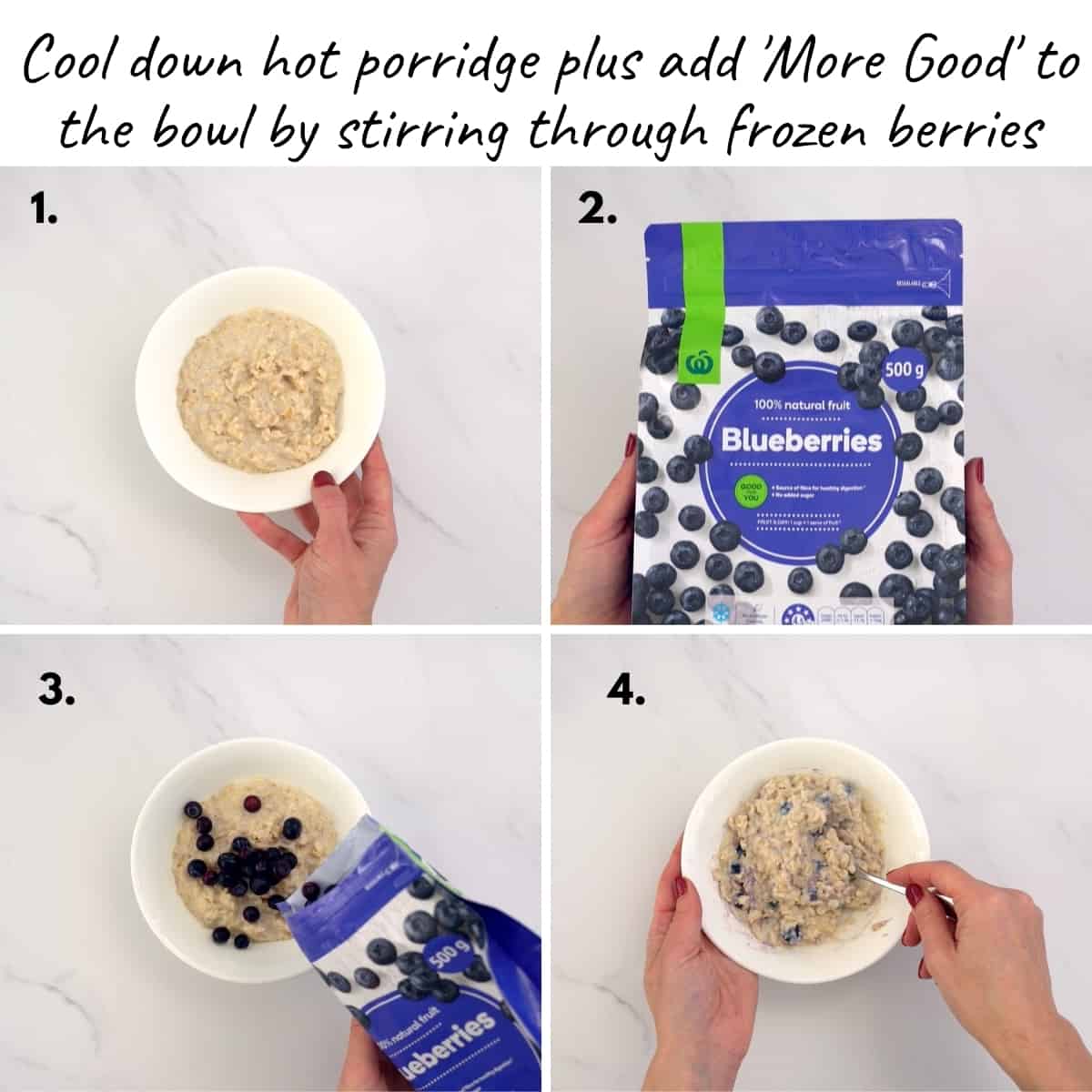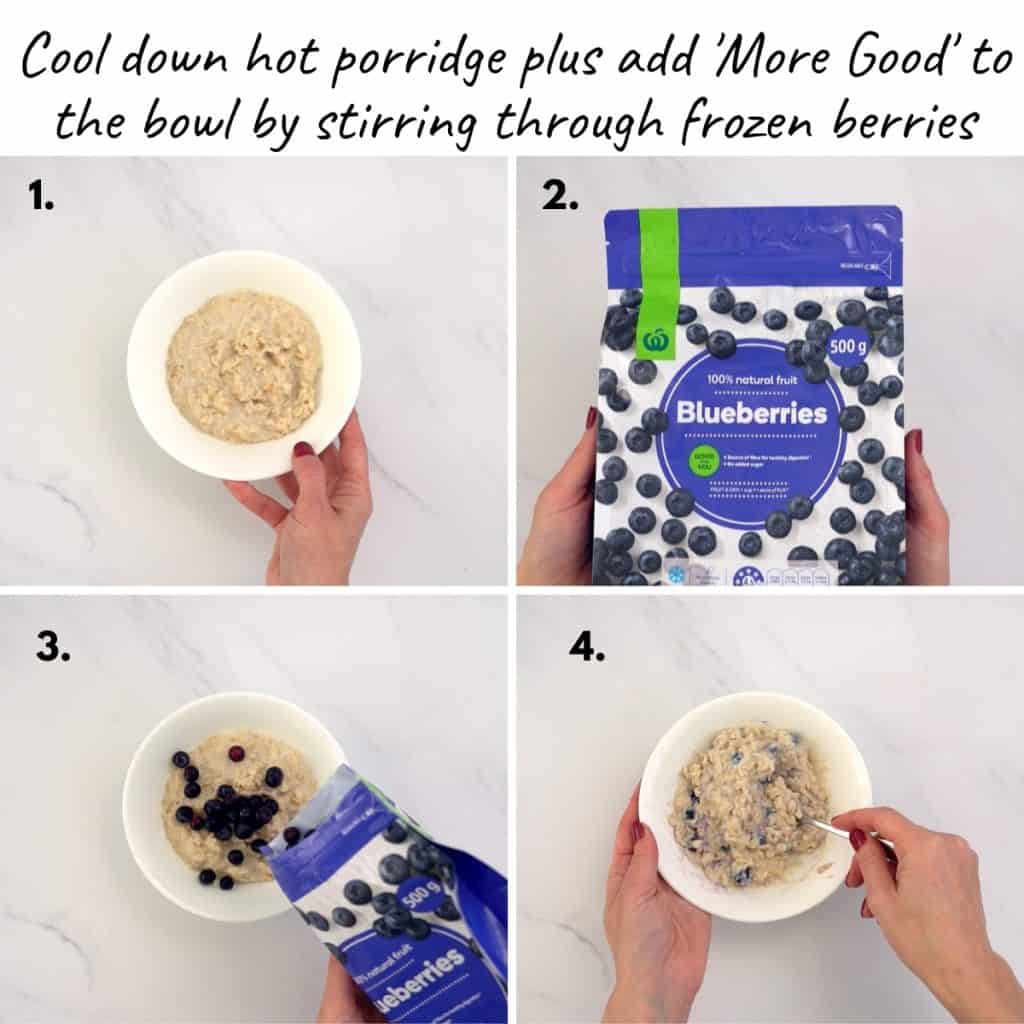 Porridge is such a great winter breakfast, but it can be hard too eat when it's too hot
Frozen berries like Countdown's frozen blueberries are so handy, keep them in the freezer
Stir them through your hot porridge
It will be the perfect temperature in no time!
4. Cut oranges this way to make them easy to eat for little ones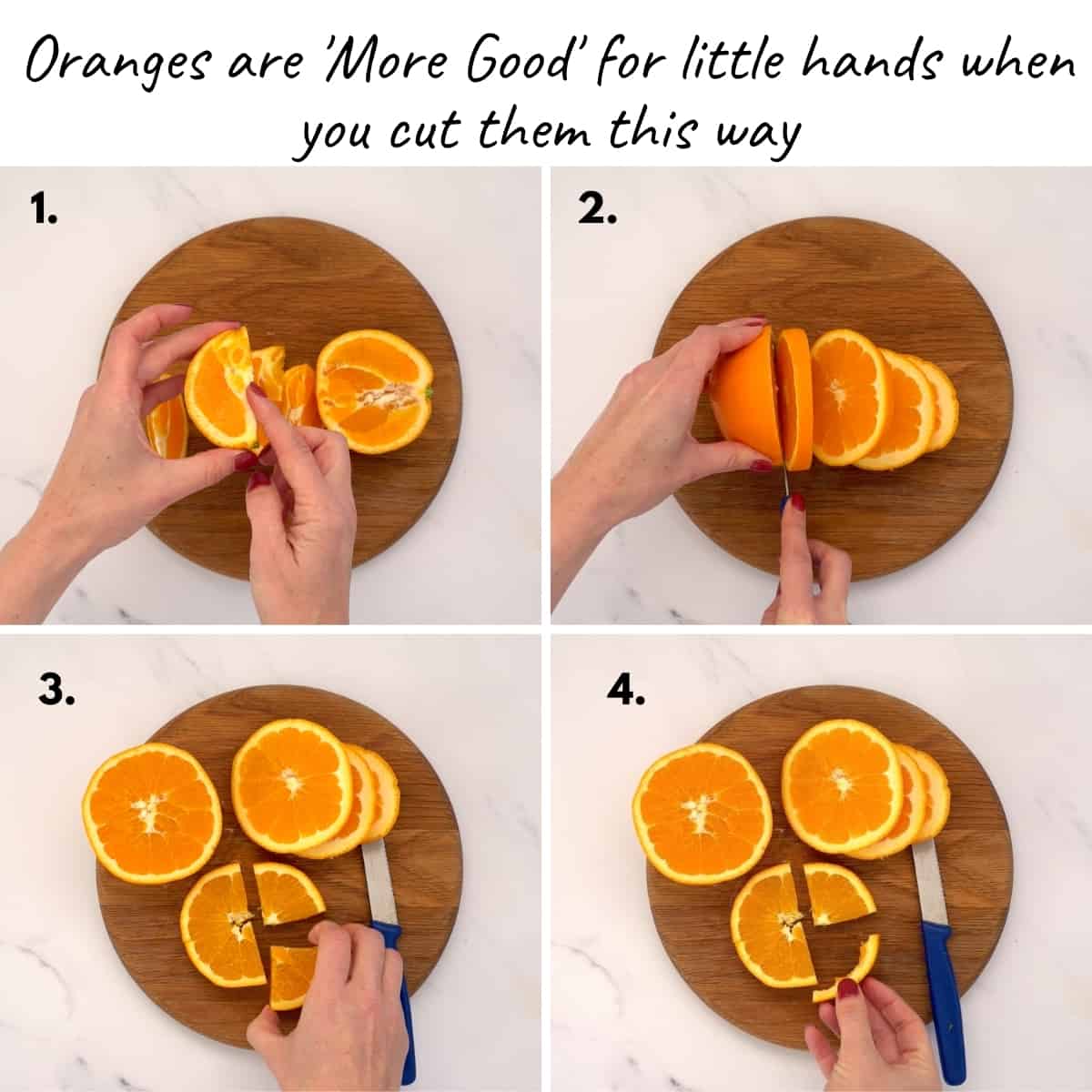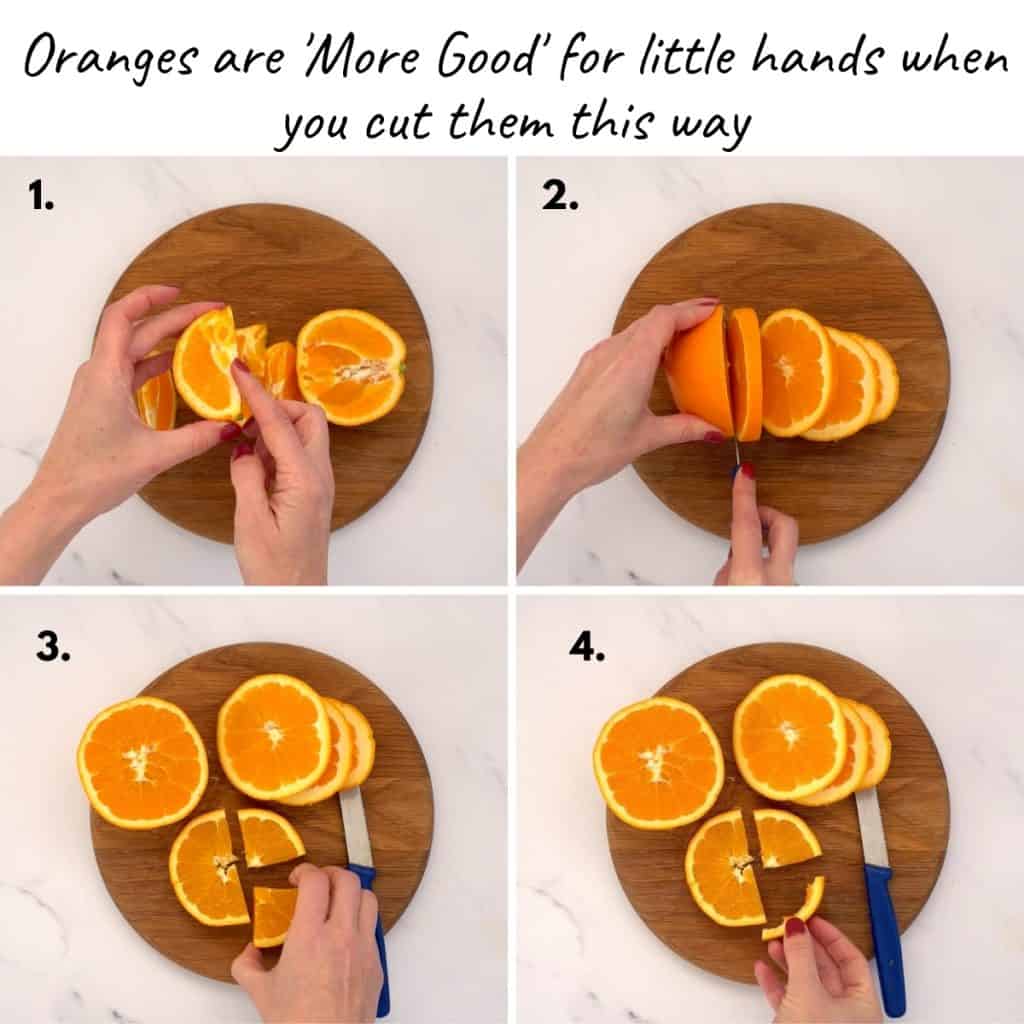 We often cut oranges into segments, sometimes these can be hard for young kids to eat, and then can be put off by the pith
Try cutting your oranges horizontally into rounds
Cut these rounds into quarters
This shape is so easy for young kids to manage
5. Grated broccoli stalk is your friend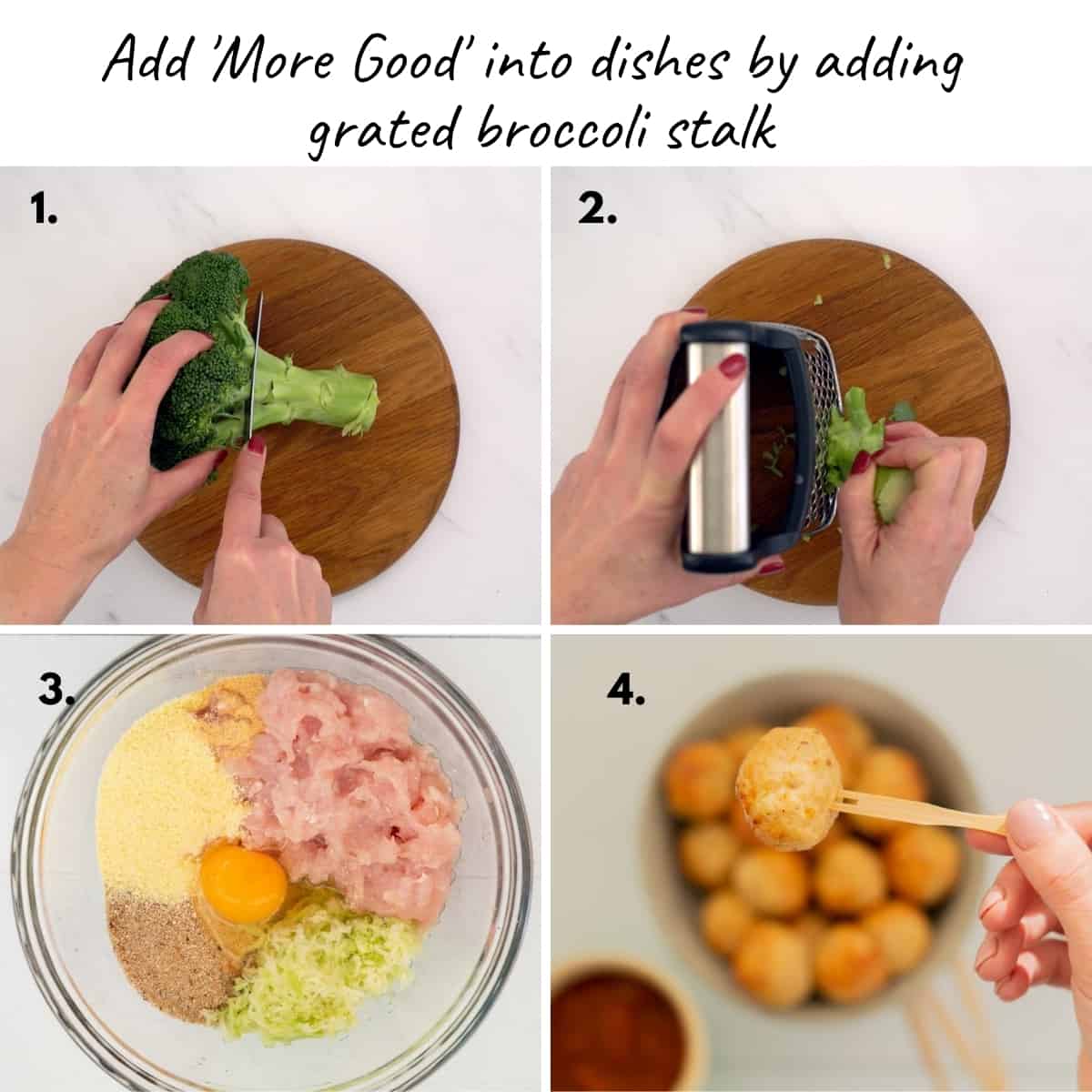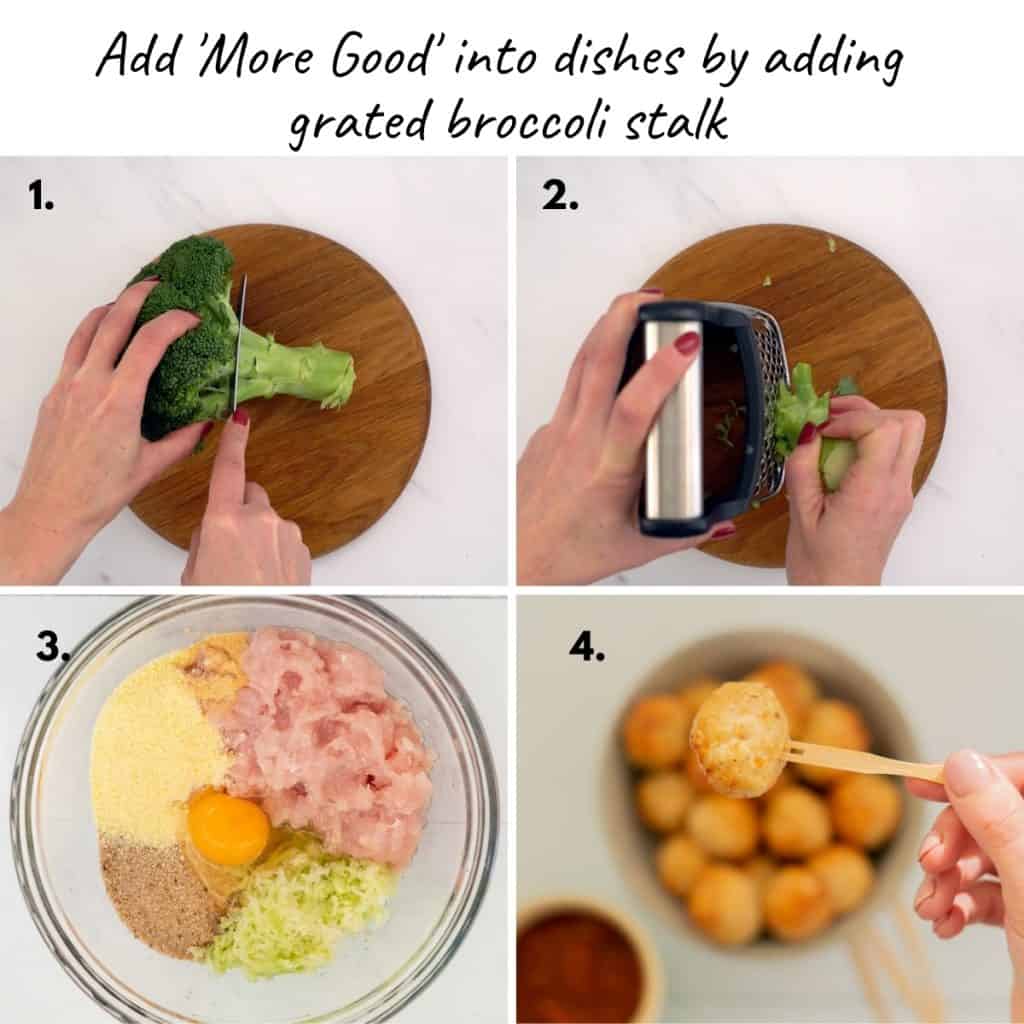 In the summer I grate zucchini into all sorts of dishes, in winter the perfect substitute is broccoli stalk.
Grate your broccoli stalk
Add it to recipes such as meatballs
The result will be moist, delicious, and have the extra bonus of veggies! My chicken meatballs use this hack, but you can use it in all sorts of recipes
6. Add frozen veggies to your pasta pot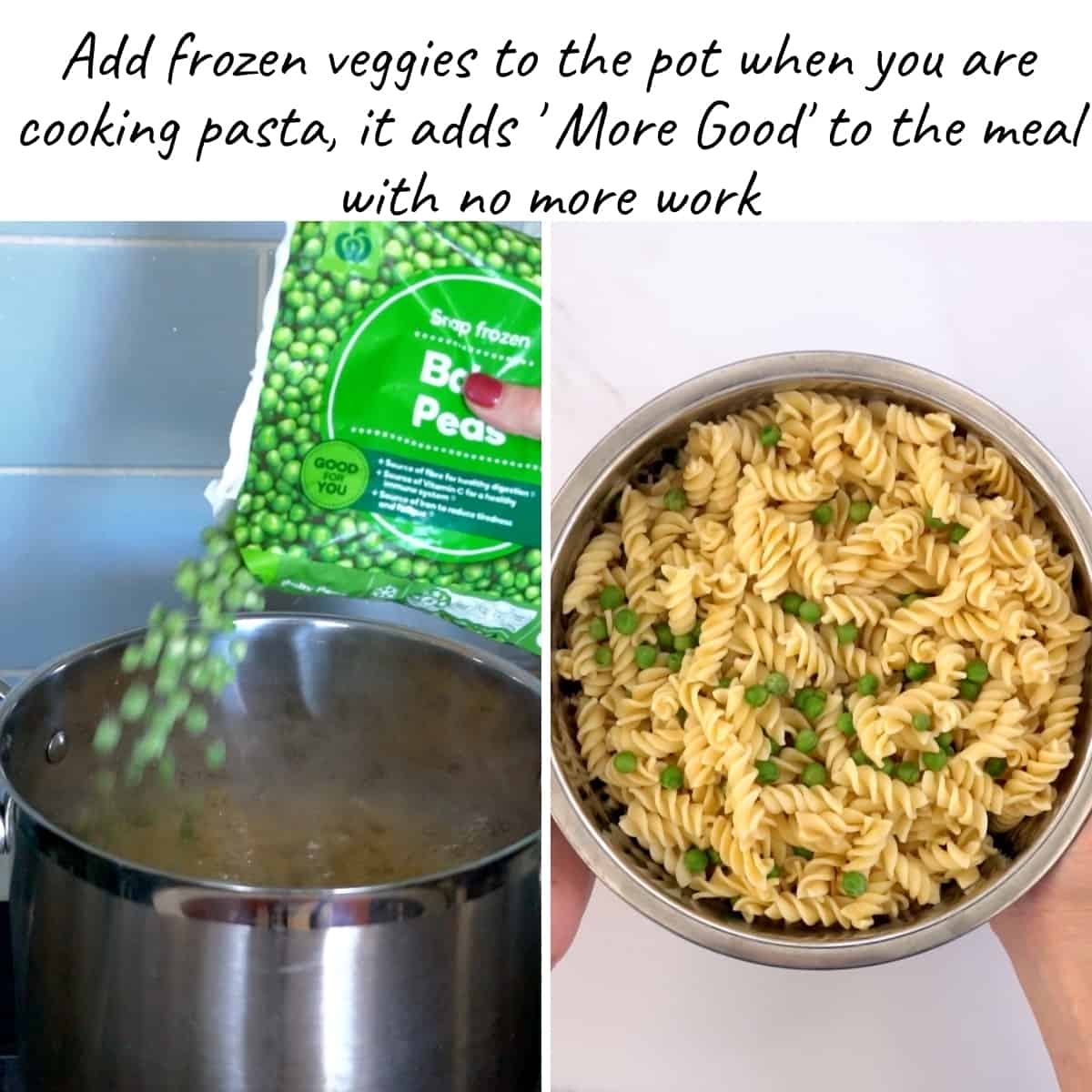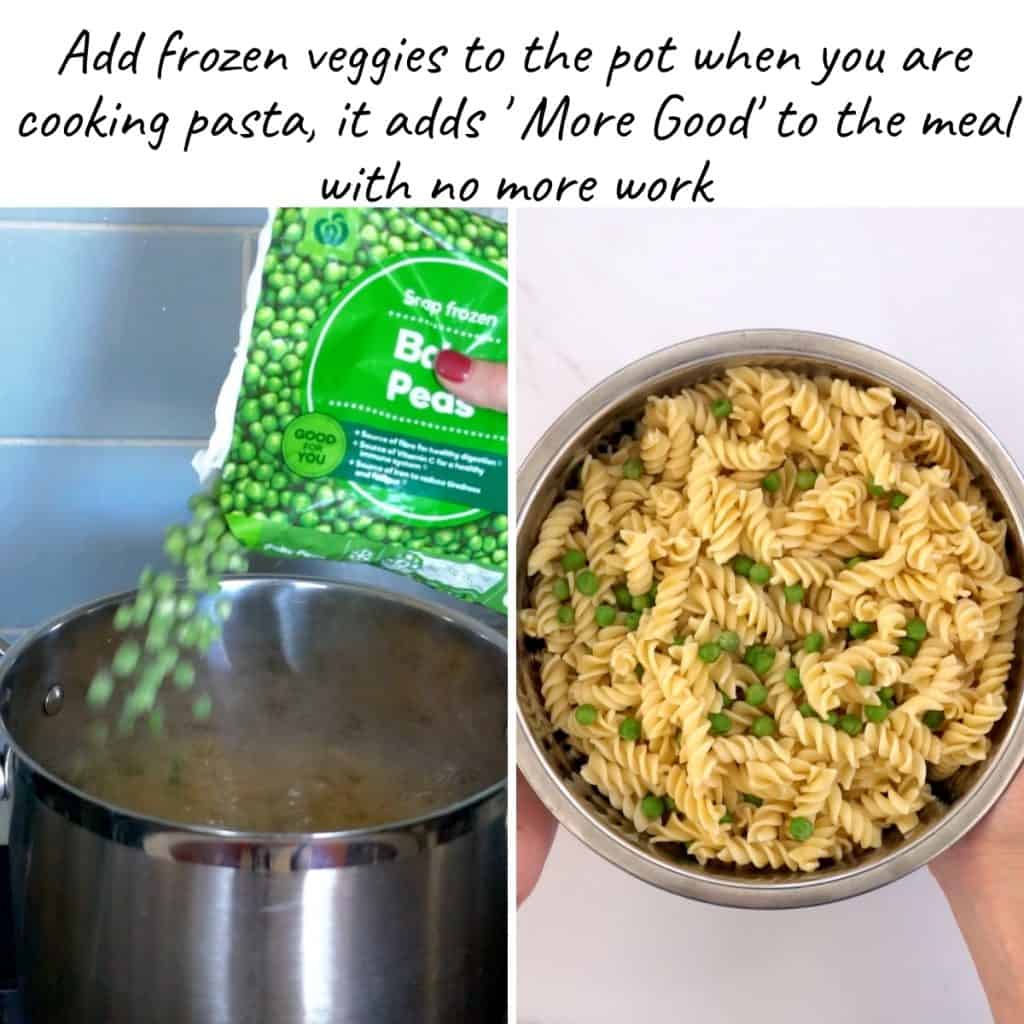 When you have pasta boiling on the stove
Add frozen veggies like Countdown's baby frozen peas for the last few minutes of cooking
Serve the pasta how you normally would, but you get the added bonus of extra veggies with no extra work!
Hae you ever made your own fruit gummies, they can be a fun way for kid to enjoy fruit.
Do you already do some of this little tricks? or is there one that made you think, or that would work for my family.