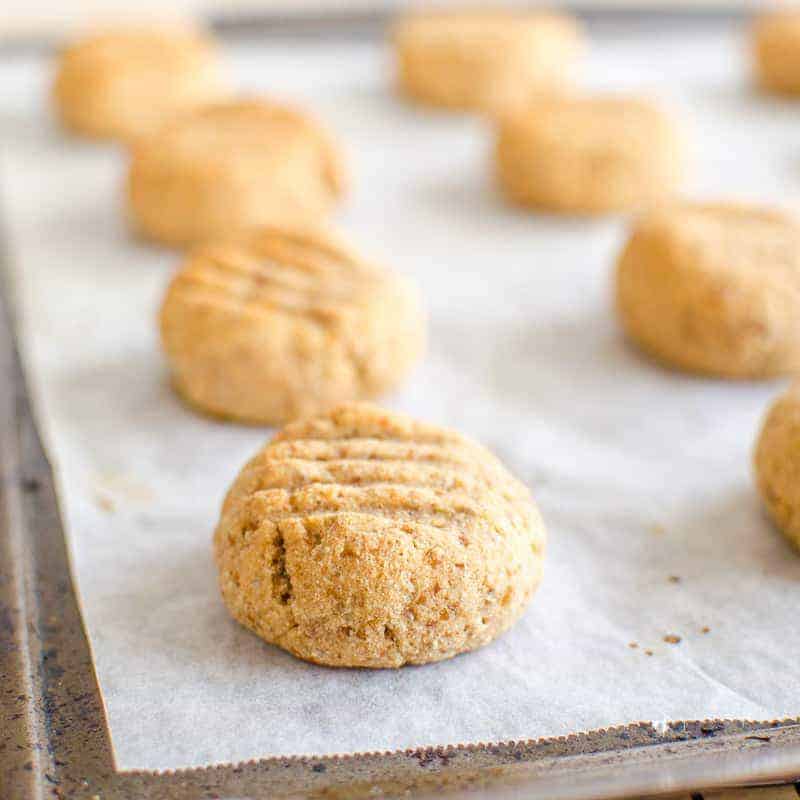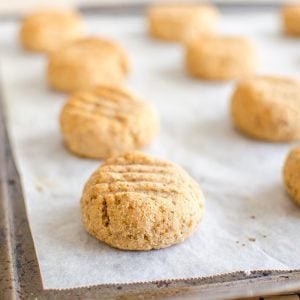 Ultimate Allergy Friendly Cookies
Yield 12 Cookies
Ingredients
1 tbsp chia seeds
3 tbsp water
½ cup raisins 50g
½ cup tahini 125g
2 tbsp water
1 tsp vanilla
½ tsp cinnamon
6 tbsp coconut flour
1 tsp baking powder
Instructions
Soak the chia seeds in the first measure of water for 15-20 mins until they start to gel, this creates a chia seed egg replacer
Pre-heat the oven to 180 degrees Celsius (360 Fahrenheit)
Place the raisins, tahini and water in a food processor, blitz until smooth
Add the remaining ingredients including the soaked chia seeds, blitz until combined, the mix will be sticky.
Wet your hands and wet a spoon (the moisture will prevent the mixture sticking to your hands). 
Take tablespoonfuls of the mixture and roll into balls, place on a baking paper lined tray
These cookies don't spread while cooking, so use a wet fork to press them down to an appropriate thickness
Bake for 8-10 mins (it will depend a little on how much you have squashed the cookies.  
Courses Baking
Recipe by My Kids Lick The Bowl at https://mykidslickthebowl.com/allergy-friendly-cookies/